What is Leiomyosarcoma?
Neoplasia or abnormal tissue growths form all over the body; some are benign while others are malignant cancer tumors. Of all the malignant neoplasia found in dogs, 1 to 3% occur in the gastrointestinal tract. Leiomyosarcoma is the second most common type of GI cancer, making it still rather rare in dogs. It usually affects older dogs, with a median onset of around 10 years. It is characterized by a tumor which forms in the smooth muscle cells along the walls of the GI tract, usually in the stomach or small intestine. It commonly metastasizes at a rate of 16-30% which is not as high as some cancers, but still indicates that the tumors will spread, often to other organs like the liver or spleen. Tumors can also lead to perforation of the walls of the stomach or bowels. Even with surgery, most dogs survive only a matter of months.
There are several different types of gastrointestinal cancer in dogs. Tumors that form in the involuntary muscles along the walls of the stomach and intestine are called leiomyosarcoma. This type of cancer develops relatively slowly, but it will spread to other areas of the body once metastasis begins, and it can often be fatal.
Book First Walk Free!
Symptoms of Leiomyosarcoma in Dogs
Finding the tumor early will give your dog the best chance of survival. If you notice any of the following signs in your dog discuss them with a veterinarian immediately:
Vomiting (often with blood)
Weight loss
Diarrhea
Lethargy
Abdominal pain or swelling
Palpable mass
Constipation
Tenesmus (tendency to clear the bowls often)
Blood in the stool (hematochezia)
Black tar-like stool with dried blood (melena)
Types
Neoplasia are defined by the type of cells on which they grow, as well as the place in the body where they are found, and whether the tumor is malignant (cancerous) or benign. There are several types of GI tumors which could be relevant to your dog's diagnosis:
Adenocarcinoma – malignant tumor that forms on glandular cells and is the most common form of GI cancer found in dogs, making up 42 to 72% of the cases. It metastasizes very quickly.
Leiomyosarcoma – malignant tumor that forms in involuntary smooth muscles cells. As the second most common form of GI cancer found in dogs it makes up about 20 to 30% of cases. It normally metastasizes somewhat slower than adenocarcinoma.
Leiomyoma - the benign form of leiomyosarcoma. This is also a tumor of involuntary, smooth muscle cells, but it will rarely grow or migrate to other parts of the body. It is rare in dogs.
GISTs (GI Stroma Tumors) - another type of tumor which forms on the walls of the GI tract. It is based on nervous system cells called "interstitial cells of Cajal." These cells control the involuntary muscles of the intestinal tract and are sometimes called the pace-makers of the GI. GISTs look a lot like leiomyosarcoma and historically the two have been confused; however recent studies in humans and dogs have shown differences which can be relevant to treatment and many more leiomyosarcoma are now diagnosed as GISTs. In dogs, GISTs are generally found in the large intestine rather than the stomach. GIST may refer to a malignant or benign tumor.
Causes of Leiomyosarcoma in Dogs
It's not known what causes leiomyosarcoma in dogs. The condition is more likely to develop in older dogs. As with humans, family medical history could indicate a predisposition, and environmental factors may play a part, but this is even more difficult to track with dogs. Among breeds, Belgian Shepherd's are considered predisposed to form GI carcinoma such as adenocarcinoma, but leiomyosarcoma has not been identified as being especially common in any particular breed.
Diagnosis of Leiomyosarcoma in Dogs
Based on the symptoms, your veterinarian may suspect cancer of the stomach. Various imaging techniques will indicate the presence of a tumor including radiography with contrast, ultrasound, and endoscopy. An endoscopy involves inserting a tool down the throat, so your dog will need to fast for several hours and receive an anesthetic if this test is ordered.
Before recommending a treatment plan, the veterinarian will endeavor to find out as much as possible about the tumor. Standard procedure includes several radiographs of the thorax, an abdominal ultrasound, and full blood and urine tests. Hypoglycemia commonly develops with leiomyosarcoma, and blood or urine samples may also show if the cancer has spread to the liver. Occasionally the veterinarian may order a laparotomy or exploratory surgery to further analyze the tumor.
Treatment of Leiomyosarcoma in Dogs
Surgery is the most common treatment for leiomyosarcoma. Of course, this will depend on the size of the tumor and whether or not it has spread. Depending on the results of your dog's tests, the veterinarian may decide that the cancer has already progressed beyond the level of treatment and recommend euthanasia. Surgery can be risky, and if the cancer has spread more than was anticipated, it's possible the dog may end up having to be euthanized in the process.
Surgery commonly involves removing part of the stomach or intestinal wall with the tumor, and reconnecting the two parts back together. Your dog will need to spend at least several days in a veterinary hospital after the surgery. Fluids will be administered through an IV as well as antibiotics to control infection and medication for vomiting.
Additional biopsies are usually performed during surgery and the removed tumor is analyzed to determine its level of aggressiveness more accurately. This information can help to determine if further measures are necessary. Tumors which are removed cleanly with no signs of metastasis are usually not treated further. If the tumor was only partially removed, or there were signs of metastasis the veterinarian may recommend chemotherapy.
Recovery of Leiomyosarcoma in Dogs
In the best case scenario, your dog will need to recover from major surgery. This can take two to three weeks. Your dog will need to limit activity. He will most likely be prescribed a pain reliever and often an antacid as well. You will need to check the incision daily for signs of tearing or infection, and he should also have a check-up with the veterinarian after several weeks.
If chemotherapy is prescribed, this usually will include a number of injections administered at two or three week intervals. Expect at least a 90 minute appointment each time for additional tests and monitoring. Dogs do not typically suffer hair loss, but they may have gastrointestinal side effects.
There are a number of studies tracking the post-surgery survival times for groups of dogs with leiomyosarcoma. Figures range from an average survival time of 10 months to close to 2 years. One dog was recorded as surviving for 7 years after surgery. The chances are higher if the surgery is completed before metastasis has begun. There aren't a lot of statistics on the effectiveness of chemotherapy with leiomyosarcoma. There are a few successful cases, but other dogs have died from tumor related issues only a few months after treatment. There is a better chance of recovery from leiomyosarcoma than from more aggressive cancers like adenocarcinoma, but you should remain guarded about your dog's prospects.
Leiomyosarcoma Questions and Advice from Veterinary Professionals
Stitch
Mix
10 Years
0 found helpful
Has Symptoms
loss of motivation to eat
Dear Dr,

My dog, Stitch, recently had an urgent surgery due to swelling belly. They removed a huge tumor from her belly. They mentioned that they have not seen metastasis and the other organs were fine as well. The biopsy result of the tumor has been arrived recently and it says leiomyosarcoma, intestine and associated mesentery. We have an urgent appointment for the onco vet tomorrow (19 Apr) in order to discuss what the next steps are to give the best treatment to my dog. The vet told me (who removed the tumor) that it might be that another surgery is needed to remove the part of the intestine from where the tumor has grown to ensure that there is no cancer cells left. And after maybe chemo will be administered as well depending on what the onco vet will see in her. My question would be: based on your experience what would be your recommendation to Stitch?

Thank you for the reply in advance,

Molli
Add a comment to Stitch's experience
Was this experience helpful?
Sully
Flat Coated Retriever mix
14 Years
0 found helpful
2 years ago My dog was limping for 9 months when they finally found a small bump in between his pads on his left foot. It was surgically removed & the pathology said it was a leiomyosarcoma. Everything I've read says a leiomyosarcoma is in the stomach or intestines. Can it be on the leg or foot or might my dogs pathology have been incorrect?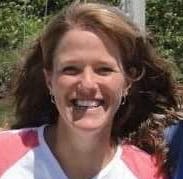 1611
Recommendations
That type of tumor is typically found in the GI tract, and to my knowledge, is an unusual tumor to find on the foot. Sarcomas in general may be histologically similar, though. Since you are not sure of the diagnosis, it would be quite acceptable for your veterinarian to call and talk to the pathologist to get a better idea of what they saw, especially if they weren't aware of the history when they were looking at the tumor.
Add a comment to Sully's experience
Was this experience helpful?
Bobo
Jack Russell
14 Years
0 found helpful
My dog had mass at her stomach wall and spleen. We are suspecting my dog had cancer , but unsure. The only way to find out is to do "fine needle aspirates".
My question is is that safe? If the cancer is a type of cancer that can spread, then will the cancer spread to other part of organ or body when the needle is contacted during the operation when the needle is insert into and pull out while retrieving the tissue sample?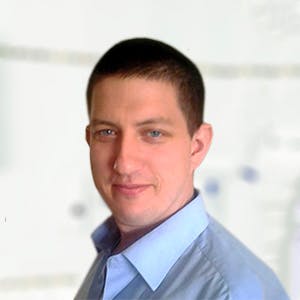 3320
Recommendations
Fine needle aspirates are a safe and relatively inexpensive procedure which may be performed by ultrasound guidance in cases which involve deep tissues. A fine needle aspirate is the first step taken before a biopsy or surgical excision is performed; there is some scaremongering online about this procedure but the procedure is routine and diagnostically valuable. Regards Dr Callum Turner DVM
Add a comment to Bobo's experience
Was this experience helpful?
Dakota
Cocker Spaniel
8
-1 found helpful
My 8 yr old cocker spaniel has Leiomyosarcoma. They found it when they took his spleen out which had a 5-7 cm diameter mass. They also took 3 liver biopsies, pancreatic biopsy and a splentic lymph node was submitted for histopathology.
1. Ramdomly scattered clusters of hepatocytes swollen and have finely granular eosinphilic cytoplasm.
sections of spleen have mult. infiltrative, poorly demarcarcated, unencapsulated masses that replace normal architecture. Masses are composed of cells that form intertwining streams and bundles w/small to moderate amounts of eosinophilic matrix. The cells are medium sized and fusiform w/indistinct cell borders. Nuclei are medium-sized and ovalto fusiform w/blunt ends. The mitotic index is 3. Areas of necrosis and hemorrhage associated w/the masses. Abnormal tissue extends into the mesentery but not to the margins of the specimen.
Diagnosis: 1) Hydropic degeneration, mild, multifocal 2) Fat necrosis, focal, omentum 3) Nodular Hyperplasia, pancreas 4) Leiomyosarcoma, spleen.
Primary lesion is the leiomyosarcoma in the spleen. Classified as a malignancy based on the multiple tumors and infiltration. Pancreas and omentum are likely incidental findings. The liver has some hydropic degeneration and is suggestive of steroid hepatopathy.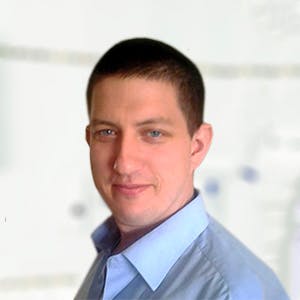 3320
Recommendations
Unfortunately I am not sure what your question is as all I see is a histopathology report which is comprehensive indicating the origin of the tumour and the condition of the liver. It seems like Dakota will need to have chemotherapy based on the results of the histopathology along with normal postoperative supportive care. Regards Dr Callum Turner DVM
I was hoping you could explain it to me in simple terms. Did they get all of the cancer or has the cancer spread, what does the mitotic index 3 mean? In this case what is the usual prognosis?
They told me Chemo would not work on this cancer???
I am sorry to bother you but I want to understand and cannot get any one to explain this.
Add a comment to Dakota's experience
Was this experience helpful?
Dakota
Cocker Spaniel
8 Years
-1 found helpful
What is the average survival time for Leiomyosarcoma when the spleen was removed? Does Leiomyosarcoma respond to any type of chemotherapy, if so which one?
My vet is not familiar with this cancer.

Thank you!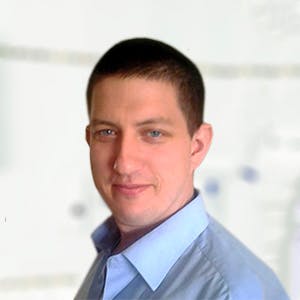 3320
Recommendations
Survival time can vary widely from a month to four years, the median survival time is less than a year. Chemotherapy that is commonly used would be a combination therapy of doxorubicin, cyclophosphamide and vincristine. If you have any concerns, a visit to a Specialist may be useful. Regards Dr Callum Turner DVM
Add a comment to Dakota's experience
Was this experience helpful?
Dakota
American Cocker Spaniel
7 Years
0 found helpful
My dog, Dakota had his spleen removed in February, due to a mass. It came back as Leiomyosarcoma.
In March he developed pancreatitis.
Yesterday he had to have needle aspirations in his liver, pancreas and stomach.
They found cells consistent with Leiomyosarcoma. So the cancer has spread.
What symptoms should I look for now?
What is the estimated survival time?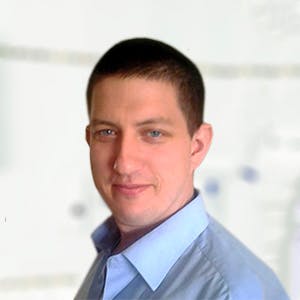 3320
Recommendations
Unfortunately, leiomyosarcoma is aggressive and survival time is generally measured in months especially when metastasised to the liver; for a more accurate survival time, your Veterinarian would be able to give you more information regarding Dakota's specific case. The progression of symptoms can be quite vague including vomiting, diarrhoea, jaundice, abdominal pain and weight loss. Regards Dr Callum Turner DVM
Add a comment to Dakota's experience
Was this experience helpful?
Rocky
Yorkie
10
0 found helpful
Our 10 years old Yorkie have tumor located on his left kidney. We decide to do surgery since all results shows it is not spreding yet. He stay 3 days in Hospital. He is 2 weeks after surgery with only one kidney and back to his good quality of life, very active dog for 10 years old. Today biopsy result come back and it is Leiomyosarcoma , stage 3. What to do next? We are all for give him as long as possible good quality life. Since we already spend over $7000 for surgery we want to know what to do next. Let if go and see how long he can make it or go for chemo? Can we really prolong his good quality life? Thanks for help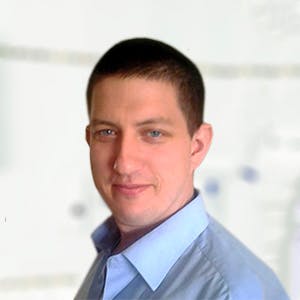 3320
Recommendations
The staging of the tumour on histopathology is unfortunate as it indicates metastasis or spread to local lymph nodes etc… The use of chemotherapy in cases of leiomyosarcoma in dogs is variable and success isn't always guaranteed; the overall prognosis with chemotherapy is measured in months from ten to twenty four months. The decision to start chemotherapy should be made in discussion with your Veterinarian; you may also wish to visit a Veterinary Oncologist to discuss Rocky's condition further. Regards Dr Callum Turner DVM
My dog had his spleen removed, large mass on it, the only thing they put in the Histopathology Report was the Mitotic Index is 3. Is that the same thing as stage 3?
Add a comment to Rocky's experience
Was this experience helpful?
Daisy
Labrador Retriever
9 Years
0 found helpful
Our 9 year-old Labrador, Daisy, was diagnosed with Leiomyosarcoma 3 weeks ago. Unfortunately, the mass was large enough in her stomach that the vet advised on leaving it be, and keeping her as comfortable as possible until it appears a euthanasia would be needed. Her spleen appeared swollen in scans, leading him to surmise that it had already metastasized. If this is true, he guessed that she may only have a couple months with us. Her only symptom however, is weight loss. No vomitting, no loose stools....her attitude is still upbeat and happy despite her near-emaciated appearance at this point. No matter how much we feed her (we are careful not to OVERfeed, as we know that could be painful for her right now), her weight just continues to decline, but everything else seems fine. She is cleaning her bowl each time we feed her, so we're unsure what to do. I realize an end of life decision will need to be made eventually, but if weight loss is literally her only physical sign of this disease...how do you make that decision? Is there anything we can do to get her weight back on during such a volatile time?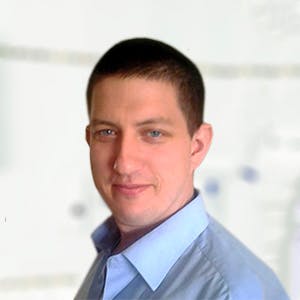 3320
Recommendations
Weight loss in these types of cases can be difficult to counteract; it is important to feed a high protein and high fat diet to help replace the weight loss and to have a significant number of calories, the location of mass may not help in the whole digestion process. There are some commercial diets available for dogs in Daisy's situation, these include Hills Prescription Diet n/d which maybe beneficial in weight management (she is unlikely to regain her weight back). Regards Dr Callum Turner DVM
Add a comment to Daisy's experience
Was this experience helpful?
Willow
Pittbull mix
6 Years
0 found helpful
My female/spayed pit bull started having diarrhea about 3 months ago. It has mostly been about every 5th day. At the same time she broke out with hives or allergies she's never had. No vomiting. No weight loss. Would cancer be a suspect? I'm tired of diarrhea. She's been tested for parasites. We've done antibiotics. Skin scrape for mites. Nothing. I've already spent about $1000 on her and $1000 on a Dane I lost to cancer 3 months ago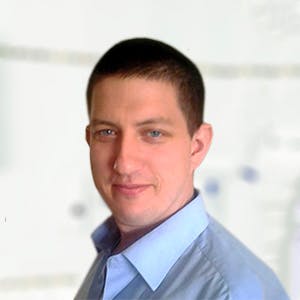 3320
Recommendations
There are only a few possible causes for the symptoms you mention (diarrhoea and hives), paraneoplastic syndrome is possible but rare; paraneoplastic syndrome usually presents (in addition to the tumour) as stomach and intestinal ulceration (which may lead to diarrhoea), hair loss and loss of body weight. Other causes of these symptoms may be due to food allergy or hormonal disease; I would try dietary changes, eliminating ingredients by trail and error, or as a quicker method have an allergy panel done to see if Willow has any allergies. Regards Dr Callum Turner DVM
Add a comment to Willow 's experience
Was this experience helpful?
Cisco
chihuahua mix
7 Years
0 found helpful
Has Symptoms
blood in urine but we thought it was due to sto
I have a 7 yr old Chihuahua mix, weigh2 14.7 pounds and under went surgery to remove of stones in the bladder. while their he found a mass in the bladder and the path came back as Leiomyosarcoma in the bladder. I understand typically its a GI, should the next steps be to do ultrasound to determine if perhaps the bladder is the primary. or what lab tests can determine is the cancer has spread, need chemo etc...? thank you for your immediate response. [email protected]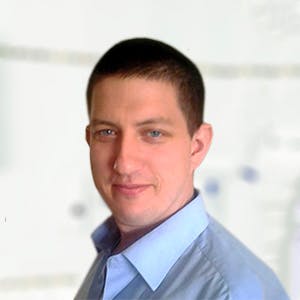 3320
Recommendations
Leiomyosarcoma's are locally aggressive, slow to metastasise tumours originated from smooth muscle in organs like the gastrointestinal tract, urinary tract etc… Symptoms of this type of tumour can take time to develop and blood tests usually come back normal. After the removal of a leiomyosarcoma and positive diagnosis by histopathology, examination of the local lymph nodes is important to determine if there was any metastasis; an x-ray or an ultrasound would be useful to determine if there are any other visible masses present. Regards Dr Callum Turner DVM
Add a comment to Cisco's experience
Was this experience helpful?