Urethritis in Dogs
Veterinary reviewed by: Michele K.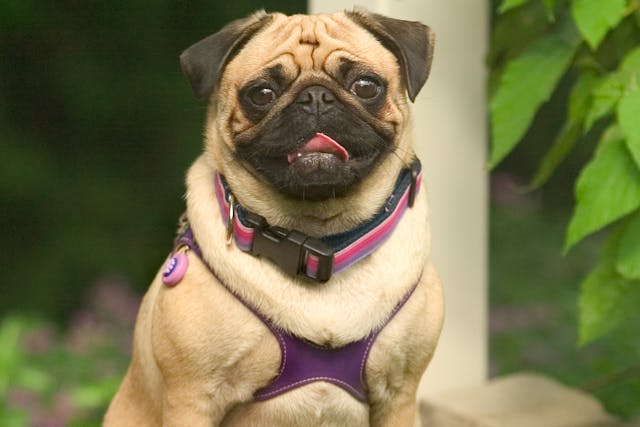 Veterinary reviewed by: Michele K.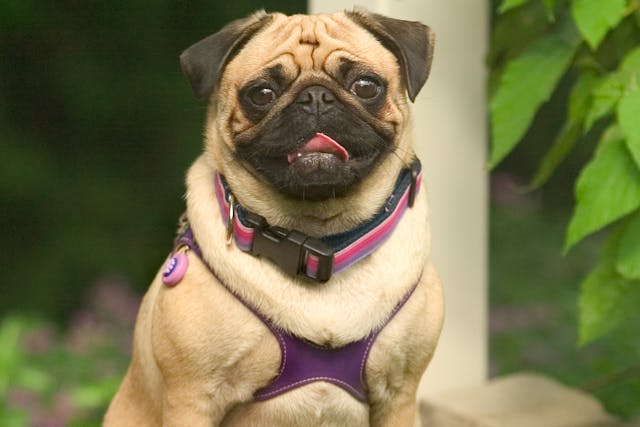 What are Urethritis?
Urethritis in dogs is a painful condition in which the urethra becomes inflamed and swollen. As a result of the swelling around the urethra, narrowing within the urethra can occur, which may cause strained and often painful urination. 
The urethra is the opening, or tube, in which urine is expelled from the body. The bladder sphincter muscle has the responsibility of keeping the dog's bladder closed, and this is located at the top of the urethra.  The urethra is connected to the bladder, and in male dogs, this tube is located within the penis. The urethra of female dogs is shorter and slightly wider, therefore, female dogs do not suffer from urethritis as often as males.
Urethritis makes urination painful and difficult by making the dog feel as if he needs to urinate often. When the dog tries to urinate, only a little comes out at a time. This inflammation can become severe, and life-threatening, if the urethra becomes blocked.
Urethritis in dogs is inflammation within the urethra caused by an infection, cancer, or injury. It is characterized by swelling of the urethra in the obstruction of urine flow.
Urethritis Average Cost
From 532 quotes ranging from $300 - $1,000
Symptoms of Urethritis in Dogs
The main symptom of urethritis is the straining and pain when urinating. This is usually a classic sign of the condition, in the veterinarian should be seen as soon as possible. Other symptoms include:
Blood in the urine
Inability to urinate
Genital discharge
Pain in the abdomen
Extreme lethargy
Serious discomfort
Pacing, as if trying to find a place to urinate
Types
Urethritis can be quite painful to dogs, and the symptoms can be similar to other types of conditions that affect the bladder, kidneys, and urethra. Similar types of disorders of the lower urinary tract include:
Bladder infection
Hormone dysfunction
Cystitis
Kidney infection
Weak bladder
Congenital abnormality
Prostate disease
Top
Causes of Urethritis in Dogs
Urethra in dogs is caused by a variety of factors. Knowing the causes of urethritis can help prevent this inflammation from occurring. Causes of urethritis include:
Bacterial infection (prostate, vagina, or bladder)
Stones within the bladder
Injury or blunt trauma
Chronic granulomatosis
Carcinomas
Urinary catheter usage
Top
Diagnosis of Urethritis in Dogs
If your dog is showing symptoms of urethritis or any type of bladder discomfort, call your veterinarian immediately. Once you arrive at the veterinarian's office he will begin to do a complete physical examination, first by palpating the bladder area with his fingers in order to check for swelling. The veterinarian will perform blood testing, urine testing, and possible imaging in order to check for stones that may cause obstruction.
He will ask you questions pertaining to his symptoms, as he will need to know when his symptoms began and how long they have lasted. He will also need to know if your dog has been in an accident, such as a fall or if he has gotten injured within the area.
Your veterinarian may also want to perform a biopsy of the tissue of the urethra, but this may occur after the diagnosis of urethritis. This may also occur if the x-rays do not pinpoint any bladder stones that could be causing the struggle to urinate.
A cystoscopy may also be performed, which is a tiny viewing device that can be inserted into the urethra with your dog under general anesthesia. This will also aid the veterinarian in viewing the inside of the urethra and give him more information as to the underlying cause.
The blood testing and the urine testing will often be enough information for the veterinarian to know precisely what is causing the urethritis, whether it is an infection or stones. If blood testing shows any signs of a more serious health issue, such as possible cancer, your veterinarian will proceed with a definitive biopsy and suggestions for treatment methods.
Top
Treatment of Urethritis in Dogs
Treatment of urethritis is dependent upon the underlying condition. Once your veterinarian has diagnosed the condition, as well as what has caused the inflammation, he will explain to you the treatment plan. Treatment methods may include:
Removal of Obstruction
If your dog is suffering from stones in the bladder, a tumor, or other obstruction, your veterinarian may need to perform a surgical procedure to remove the blockage. This may require a hospital stay for a few days to a week, depending on the complexities of the surgery and how long it takes for him to begin to recover.
Antibiotics
If your dog's condition is due to a bacterial infection, your medical professional will prescribe antibiotics to fight and get rid of the infection. It may take a few days before they begin to work against the infection; your veterinarian will give you advice on how to care for your dog if he is sent home to take the medication.
Chemotherapy
If your dog has cancer then your veterinarian will discuss with you the options for cancer treatment, namely chemotherapy and radiation. This treatment may begin after any surgery is performed to remove the tumor, if possible.
Anti-Inflammatory Drugs
If your companion's urethritis is caused by chronic granulomatous urethritis, then he will prescribe anti-inflammatory drugs. These medications help relieve any of the symptoms associated with this condition, such as inflammation and swelling.
Top
Worried about the cost of Urethritis treatment?
Pet Insurance covers the cost of many common pet health conditions. Prepare for the unexpected by getting a quote from top pet insurance providers.
Recovery of Urethritis in Dogs
Once your dog is able to come home from treatment, any treatment given by the veterinarian in terms of medication will continue. Your veterinarian will give you advice on how to properly care for him in his familiar environment, and will alert you to any side effects that the medication may cause, and discuss with you what to watch for in terms of new symptoms or behaviors. It will be important to contact your veterinarian if he develops any alarming symptoms.
Your veterinarian will want to see him again for follow-up visits to be sure he is becoming well again. He may need to perform additional blood work and urinalysis to check for the status of the infection, if that is what caused the urethritis.
Typically, dogs recover from urethritis once treatment has been successful. In terms of a cancer diagnosis, the prognosis is guarded depending on the level of cancer your dog may have. Your veterinarian will discuss with you the success rate of his cancer and communicate with you any new treatment options that are available.
Top
Urethritis Average Cost
From 532 quotes ranging from $300 - $1,000
Top
Urethritis Questions and Advice from Veterinary Professionals
Chihuahua
Six Years
3 found helpful
3 found helpful
She is swollen above her private area I don't know if I should be concerned because I never saw that on her before.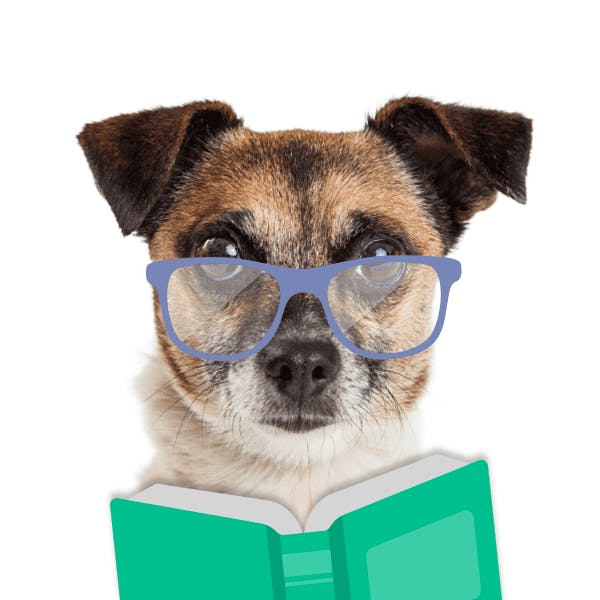 Dr. Linda S. MVB MRCVS
3 Recommendations
It is hard to determine exactly what you mean from the photo. Vulval swelling typically means oestrus in an unneutered female. If it is the mammary tissue that is swollen, this could be due to a true or pseudo pregnancy. If the swelling has come on slowly, it could also be fat distribution. It would be best to have her assessed by a vet in person so we can best determine what exactly is going on.
Feb. 5, 2021
Was this experience helpful?
Chihuahua
Six Years
2 found helpful
2 found helpful
My chihuahua is swollen not where she pees from but above her area. It looks like two swollen parts. I don't know if I'm explaining myself but I'm worried for her.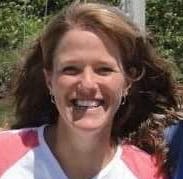 Dr. Michele K. DVM
2 Recommendations
Thank you for your question. It is difficult to say what might be going on without being able to see your dog, unfortunately. The area that you're describing has glands that can become impacted, or she may be in heat. If it is something that you have noticed has changed, and it does not seem to be improving, it would probably be best to have her seen by your veterinarian, as they can examine her and see what might be going on. I hope that all goes well for her.
Feb. 5, 2021
Was this experience helpful?
Urethritis Average Cost
From 532 quotes ranging from $300 - $1,000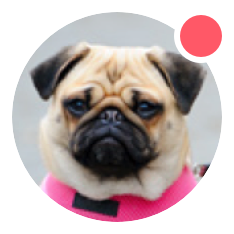 Need pet insurance?