What are Tetanus?
The first sign that your dog has tetanus is usually a stiffening of the neck, jaw, and hind legs. This progresses into a stiffening of the entire body, with muscle spasms and pain when touched. Because dogs usually have a resistance to the clostridium tetani bacteria, any side effects may take longer than usual to begin, and when they do, they may not progress to the whole body. However, if you do not get your dog treatment right away, the toxin may eventually spread to include the rest of the muscles. There is an antitoxin, so the sooner you can get your pet to a veterinary professional the better the treatment will work.
Tetanus is a serious condition in which a toxin or poison blocks the nerve signals and produces severe contractions of the muscles. The source of tetanus toxemia is the clostridium tetani bacteria, which lives in the stomach of cows and horses. Your pet can come into contact with the bacteria through the soil and it enters your dog's body through a cut or puncture wound. Even after the wound heals, the bacteria stay in your pet's body and multiply. When the cells die, they discharge a strong nerve toxin, which triggers the contractions of the muscles, lockjaw, and dehydration.
Tetanus Average Cost
From 586 quotes ranging from $1,000 - $6,000
Symptoms of Tetanus in Dogs
The symptoms of tetanus may not appear for several weeks, and by then the wound may be healed so you may not know what is causing these effects. However, it will be obvious to a veterinary professional, so it is best to take your dog to the veterinarian at the first sign of tetanus. Some things to watch for are:
Stiffening of the neck and jaw
Standing with straight, rigid legs
Muscle spasms
Pain when touched
Erect ears
Stiffening of the tail
Drooling
Abnormal facial expressions
Swelling of the face
Fever
Difficulty eating and drinking
Dehydration
Constipation
Difficulty breathing
Death due to inability to breathe
Types
Any dog can get tetanus, but some dogs are more susceptible than others:
Between three months to two years old
Dogs that spend most of their time outdoors
Large breeds (German shepherd, Labradors)
Top
Causes of Tetanus in Dogs
The cause of tetanus is the clostridium tetani bacteria. It can get into your dog's body through an open cut or wound, possibly causing stiffening of the muscles, and difficulty eating, drinking, and breathing.
Top
Diagnosis of Tetanus in Dogs
The only way to get a concrete diagnosis of tetanus is to see a veterinary professional. The veterinarian will need to do a complete physical examination, first looking for an injury or the sight of the infections. After this, the veterinarian will check your dog's heart rate, blood pressure, weight, temperature, and reflexes. Because of the hypersensitivity to touch, she will be very gentle with your pet, but may use sedation if it seems like the examination is causing too much pain and stress.
The laboratory tests that need to be done include a chemistry profile, complete blood count, and a urinalysis. The chemistry levels will usually show an increased amount of creatine phosphokinase (CPK) and the blood count will find increased numbers of white blood cells. The urinalysis may show protein in the urine due to the muscle contractions. Another test to help diagnose tetanus is an electromyography, which records the electrical activity of the muscles.
Tetanus can be expensive to treat. If you suspect your dog has tetanus or is at risk, start searching for pet insurance today. Brought to you by Pet Insurer, Wag! Wellness lets pet parents compare insurance plans from leading companies like PetPlan and Trupanion. Find the "pawfect" plan for your pet in just a few clicks!

Top
Treatment of Tetanus in Dogs
Treating tetanus includes stabilizing your dog, medication, and observation. Although some veterinarians may do things differently, treatment is usually similar for all dogs.
Stabilization
The veterinarian will first start intravenous (IV) fluids to stop the dehydration and oxygen therapy to prevent respiratory failure.
Medication
Antitoxin (tetanus immune globulin) will be given to stop the progression of the tetanus. Additional medications may be antibiotics (metronidazole), anticonvulsants (diazepam), muscle relaxants (baclofen), and possibly a strong sedative (acepromazine) to keep your pet calm.
Observation
Your dog will require round the clock care and observation so hospitalization is necessary. The length of stay depends on how serious your dog's condition is and how well the treatment is working. Most dogs require at least 7 to 10 days of hospitalization. A feeding tube and ventilator may both be used until your pet is able to eat and breathe independently.
Top
Worried about the cost of Tetanus treatment?
Pet Insurance covers the cost of many common pet health conditions. Prepare for the unexpected by getting a quote from top pet insurance providers.
Recovery of Tetanus in Dogs
Your pet's diagnosis depends on the stage of infection when your dog received treatment and how well the treatment worked. If your dog was already showing serious side effects upon arrival at the clinic, such as respiratory failure, the prognosis is guarded. Your dog's age and health are important to recovery as is proper nursing care. When you get home, keep your dog in a dark and quiet area. You will need to spend at least a week carefully watching your pet to be sure there are no further complications, and a follow-up with your veterinarian in about a week for another examination will be required.
Top
Tetanus Average Cost
From 586 quotes ranging from $1,000 - $6,000
Top
Tetanus Questions and Advice from Veterinary Professionals
labrador female
4months 9 days
0 found helpful
0 found helpful
Has Symptoms
Salivation And Can'T Open Her Mouth
her reports shows that she have tetanus disease.Her treatment is going on but she still can't stand up and walk. She is suffering from 104° temperature.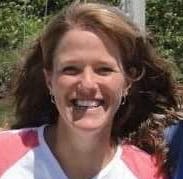 Dr. Michele K. DVM
0 Recommendations
Thank you for your question. I apologize for the delay, this venue is not set up for urgent emails. I hope that your pet is feeling better. If they are still having problems, It would be best to have your pet seen by a veterinarian, as they can examine them, see what might be going on, and get any testing or treatment taken care of that might be needed.
Oct. 25, 2020
Was this experience helpful?
Mixed
Twelve Weeks
0 found helpful
0 found helpful
Has Symptoms
Can Not Open Mouth, Can Not Walk, Vomiting, Is Still Alert In The Eyes
Dog is unable to open jaw, can barely stand up, vomiting.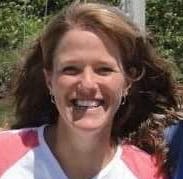 Dr. Michele K. DVM
0 Recommendations
Thank you for your question. Your puppy sounds very sick, and should be seen by a veterinarian right away. Without examining your puppy, I do not know what is happening with the jaw and why it can't open its mouth, but it sounds like it needs medical attention immediately. I hope that your puppy is okay.
July 27, 2020
Was this experience helpful?
Tetanus Average Cost
From 586 quotes ranging from $1,000 - $6,000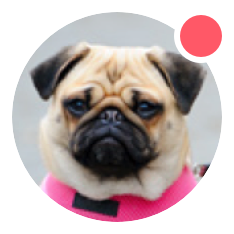 Need pet insurance?