What are Pug Dog Encephalitis?
Pug dogs are recognized worldwide for their pushed-in faces, globular, expressive eyes and sparkling personalities. While the breed standard includes silver and black Pugs, the most common coloration is fawn with a black mask and ears. This adorable, spirited breed makes a wonderful family pet, but unfortunately is associated with a rare neurological disease, Pug dog encephalitis (PDE). This disease is only found in Pugs, and is most likely fatal.
Encephalitis is the inflammation of the brain tissue that tends to strike adolescent Pugs between two and three years of age. PDE is idiopathic, meaning that the cause of the disease is not entirely clear. In many cases, PDE appears to strike dogs who are closely related, leading many veterinarians to believe that the disease is genetic and likely immune-mediated. An immune-mediated disease is characterized by an abnormal immune response, such as when the immune system mistakenly attacks normal tissue. In the case of this rare, fast-moving disease, the Pug's immune system attacks the brain.
While PDE is a difficult disease to definitively diagnose, associated symptoms (such as seizures) will be neurological in nature. Seizure activity, though having a high incidence in the symptomology of PDE, may point to other medical problems such as epilepsy, a tumor, or toxic chemical or gas poisoning. No matter the cause, a seizure in your pet calls for an immediate veterinary visit.
Pug encephalitis (PDE) is a rare, neurological disease that typically strikes adolescent Pugs under the age of three. While the cause of the disease isn't clear, PDE appears to have a genetic link.
Symptoms of Pug Dog Encephalitis in Dogs
Behavioral changes
Seizures
Neck stiffness
Head tilt
Pressing head against walls or object
Disorientation or confusion
Loss of coordination
Walking in circles
Depression
Lethargy
Weakness
Blindness
Types
Slow Progressive
This type features seizures and sometimes other symptoms preceding seizure activity. Seizures may last seconds or minutes. In between seizures, the Pug will likely resume normal behavior and be asymptomatic.
Rapid Progressive
This type often, but not always, features more frequent seizure activity than in slow progressive PDE. In between the seizure activity, however, the dog does not return to normal, but continues to display PDE-associated symptoms. These commonly include disorientation, lack of muscle coordination, trouble walking, confusion, and signs of depression.
Causes of Pug Dog Encephalitis in Dogs
The cause of the disease is not entirely clear
PDE appears to strike dogs who are closely related
The disease may be
The disease ay be immune-mediated
An immune-mediated disease is characterized by an abnormal immune response, such as when the immune system mistakenly attacks normal tissue
Diagnosis of Pug Dog Encephalitis in Dogs
PDE is extremely difficult to diagnose, primarily because PDE symptoms often mirror epilepsy, bacterial meningitis, effects of a tumor or some type of poisoning. There is also evidence that female, fawn-colored Pugs under the age of three are most affected by PDE. Unfortunately, since PDE is often fast-moving and the survival rate is low (either PDE kills the Pug or the owner opts to euthanize), veterinarians may lack the time to perform diagnostic tests such as CAT scans or MRIs.
Treatment of Pug Dog Encephalitis in Dogs
In the early stages of slow-progressive PDE, some owners pursue medical treatment for their Pug. Anti-inflammatory drugs such as corticosteroids may help to reduce inflammation of the brain and anticonvulsants such as phenobarbital aim to treat seizures (if part of PDE). Valium has also been used in veterinary medicine to reduce seizure activity. Based on personal experience, some Pug owners recommend trials of different alternative treatments, but such methods are not part of standard veterinary care for PDE. Ultimately, treatment should be given with a focus on the dog's quality of life.
Recovery of Pug Dog Encephalitis in Dogs
Sadly, the veterinary community regards PDE as an invariably fatal disease. A significant part of a veterinarian's job is to give the pet owner a realistic picture of the months, or years, that typically lies ahead. The most humane choice may be putting the dog to sleep, but a veterinarian will discuss all available options.
While current cases of PDE are heartbreaking, there may be reasons to be hopeful about the future. Veterinary research activity is expanding as Pugs become more popular with people around the world. Current signs point to a genetic link, a discovery that may provide veterinary researchers with a plausible lead.
Pug Dog Encephalitis Questions and Advice from Veterinary Professionals
Little Man
Pug
11 Years
0 found helpful
I have an 11 year old male pug. On January 9th he experienced a violent seizure and again early the next morning. I immediately made an appointment for first thing that morning and while at the vets office he had another. He was placed on anti seizure medication. The dose was too strong so it was reduced to 1/2, then 1/4 and at his follow up apt yesterday his blood lab results confirmed he is also diabetic. After two doses of the reduced dose he had back to back seizures for over an hour. We were able to give him a full dose (had our vet on the phone) and in between seizures had him eat enough to administer 9 units of insulin. We thought he was extremely healthy unit January 9th and now he is not the same mentally. What happened?
Add a comment to Little Man's experience
Was this experience helpful?
Frank
Pug
1 Year
1 found helpful
About 2 weeks ago my pug Frank became unwell, he started with looking all depressed not his bouncy self, we monitored him closely.. 3 days ago we took him vet as he started to go off his food, he was struggling to walk. Today my 1year old fawn coloured male pug was put to sleep... he had rush bloods done yesterday and we was told the devesting news he had PDE. Within 3 days he went from a depressed pug to a pug that went blind, loss complete movement on his right side and even struggled to get up. We have never heard of this disease and we are devestasted.
Add a comment to Frank's experience
Was this experience helpful?
Myrte
Pug
4 Years
1 found helpful
My 3 1/2 female fawn pug was acting a little strange on Sunday and refused to come upstairs to sleep in her bed but stayed on the couch. She went out to pee the next morning and was sitting on her bed in my office but around 10 I looked back at her and she was on her back shaking and panting. I picked her up and ran downstairs, the shaking and panting stopped and she was running around all over the place but did not act distressed Ate a couple bites, came back up stairs with me laid down for a few minutes and then the seizures started again and did not stop. On the way to ER Vet it as continuous one right after the other. She lost her ability to gag on the way and also wet all over me. The ER Vets were wonderful and told me they were almost sure that it was PDE and that the damage from the continuous seizures had caused her to lose her gag reflex, she was no breathing on her own, they ahad to put tube down her throat. Seizure medicine did not help so they sedated her until they spoke with us. She was have much difficulty breathing and they suspected that she had also developed pheumonia and one of her eyes had turned back in her head. We made the very hard decision to have her put to sleep. We could not anticipate and watch this happen again. WE bought her from a lady who had given her as a gift to her kids at Christmas and decided they did not want her three months later. She did not have papers so we are not sure where she was breed or by who. The Vet said she most likely came from a Puppy Mill. God Rest her soul until we meet again.
Add a comment to Myrte's experience
Was this experience helpful?
Sammy
Pug
1 Year
1 found helpful
Has Symptoms
Loss of balance in hind legs
Medication Used
Omega 3 & 6 syrup for brain health
Gardenal tablet (acc to weight)
My pug named Sammy just turned 1 on the 2nd April. On that morning he had a epileptic seizure and showed signs of discomfort in the hind part of his body. The vet said he had dsplasia and gave medications. The next evening he had 3-4 stong seizures in 3 hours where his body was arched in inverted C position and his limbs went stiff. We went to the vet at 11 pm scared to death. He informed that it's a neurological problem and we should consult the speacilist ; he gave him injections of Phenobarbitone, diazepam and dierriphyllin so he could sleep through the night. The next morning we took him to the speacilist and he was diagnosed with Pug Dog Enciphilitis(PDE). Started him on 30mg Gardenal tablet twice a day with Epicare for sedation and controlling seziures. That night he has 7-8 seziures and had lost his motor-coordination, ability to swallow.It looks like he has no control on his body movements. The jerking and twitching of right side of his body also started. Next day we took him to the vet and he administered Propofol IV . We were told about the dangers of using this drug and what could go wrong but it was the only option. He initially adjusted to the drug but had a seziure and suffered a cardiac arrest. All of this within three days and the first day was his birthday.

My boy is Zen
My boy is heaven

Love you Sammy. Forever in our ❤️
Add a comment to Sammy's experience
Was this experience helpful?
Betty
Pug
16 Weeks
0 found helpful
Is it possible for a black female pug age 16 weeks to get PDE
Not drinking much. Quiet
Was told by a vet that she had a fit and died from PDE.
Is this even possible.
I just thought they were older than this and predominantly fawn
Add a comment to Betty's experience
Was this experience helpful?
Olive
Pug
19 Months
0 found helpful
My little olive sadly passed away early hours in hospital 29/5/19, I'm absolutely devastated. She went from being a little off to being critical in less then 48 hours. When she started showing worrying signs of being seriously ill I rushed her to the vets and was informed it was neurological, it was not looking good they said they would take bloods and give her fluids, I got a phone call in the morning to she had passed away, they said without an mri that it was impossible to say for sure but said the thought it was encephalitis. I can't believe how quick this took over my little girl I never saw any seizure before hand, the first symptom I noticed was her being a little more tired than usual. I'm still trying to process how this happened so quickly.
Hi My pretty little girl Lola Bear just passed away last week. Everything you mentioned sounds like everything we went through. Though the doctors didn't give use this diagnoses. We rushed our sweet girl to the animal hospital since she seemed very tired and kept sleeping , didn't feel well. We felt something was wrong. we took her to the vet immediatly and they kept giving her medicine. we took her home after her breathing was improving. they told us that to make sure she eats or by the end of the week we might have to talk the danger zone talk. we took her home and she seemed okay at first, then she seemed tired in and out. she ate a little bit but just licks and some water I gave her. It was me and my mom taking care of her. She still had a fever and was hot . so we talked to the vet and brought her in again to give her more fluids. the vet kept giving us updates , saying she was improving with her breathing about 30% and giving her more fluids. around 6 oclock right before we picked her up we got the call that she passed. My mom and I were supper upset because our lola girl was like our best friend. She lived a long life though, We did not know of any seizures that we know of. But a few times we noticed she would cry in her sleep. Our poor baby. We kept questioning it because her legs were not mobile on her hind legs and we got her a wheelchair for a while. Her personality was the same as always and still her normal character. she tried very hard but it would also frustrate her even in the wheel chair for her not to run around anymore. We love her so much. We called the vet from when we took her in and she lived 15 years, so a good pug life span. I still wish she could have lived longer, I know she can't live forever but she was our love bug and the sweetest soul.
This was very helpful reading this. but also very hard , did your vet tell you this process? They did mention the nerves but did not mention this part of the disease. I kept googling things and came across this because I felt something was wrong. Its so hard though. I appreciate your explaination. I am glad our little lola isnt in pain anymore. They told us she passed in her sleep I do hope that is true and she was not suffering but we probably wont ever know. our poor little baby girl. :( Thank you.
- Lauren
Add a comment to Olive's experience
Was this experience helpful?
Magugu
Pug
1 Year 8 month
1 found helpful
Hello there i am not sure if my femel pug has PDE Or not i went to the vet copule of time i still didnt get any thing they are telling its a leg problem and she has sezhures but it really looks like PDE because in our contry we dong have good vets or docs so the internet is my only hope please help ! She is 20 month old she shakes alot she is very weak dosnt eat by hear own drinks a good amount of water she gets disy time to time and has a hard time walking or moving at all ive been feeding her with chiken breast and it all started a week ago and its geting worst and worst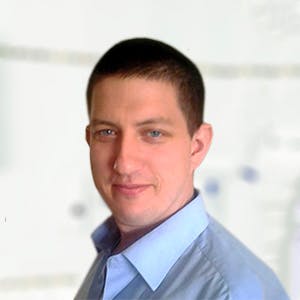 3320
Recommendations
Pug Dog Encephalitis is an uncommon genetic condition in pugs; female, fawn-colored Pugs are more likely to develop Pug Dog Encephalitis than male and non-fawn colored individuals (is varies depending on the literature that you read). This condition is difficult to diagnose and is similar to other conditions which makes it difficult to pin down; if you are having difficulty with Veterinarians in your country it would be best to visit your nearest Veterinary School as they may be able to assist you better. Regards Dr Callum Turner DVM www.vgl.ucdavis.edu/services/PDE.php www.vin.com/apputil/content/defaultadv1.aspx?id=3865568&pid=11262
Add a comment to Magugu's experience
Was this experience helpful?
Pebble
Pug
2 Years
2 found helpful
I went to the vet today and they diagnosed Pebbles with severe dry eyes and prescribed me an ointment. I been researching and it has me worried that she may have encephilitis... She doesn't have seizures but her food and drinking habits habe slowed. Shes still a super energetic pug with a great personality and wanna stay stuck up your tail end. I just would wanna know now before it gets worse off if she does.. The other day she developed blindness... The blue haze... out of no where... there's no scratches... or injuries to the eyes.. I mean ive had pugs all my life. Ive had her great great great grandmother. She will be the last of her family because I had her spayed and her babies were also spayed and put into beautiful loving homes. The thing is... They never had problems until they got old and it was always something scratching their eye and injuring it. I tried everything to prevent her from going blind so thats why I am tripping especially seeing her in so much discomfort..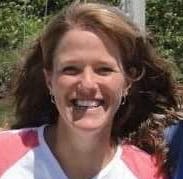 1611
Recommendations
KCS, or 'dry-eye', is not related to encephalitis, but is very common in pugs. If that is what Pebble has been diagnosed with, it would be best to follow your veterinarian's advice, and treat her for that. If you are not sure, you are always able to call your veterinarian and ask for more clarification.
Add a comment to Pebble's experience
Was this experience helpful?
Pugsley Addams
Puggle
2 Years
0 found helpful
2 year old male fawn pug. I woke up in the middle of the night and noticed that Pugsley had peed the bed in his sleep. He did not get up to pee or ask to go out, so it really scared me. He did not shake or display physical signs of a seizure - he was sleeping with me, and I would have felt it if he was shaking. He sometimes shakes in his sleep, but always stops when I wake him up, so I've always assumed he was just having puppy dreams. But now, I'm worried that he had a small seizure in his sleep, and that the seizure made him pee. He was shaking & shivering after I took him outside and cleaned him up, but otherwise, he was acting normal. Could he have had a seizure in his sleep, causing him to pee? Does any of this sound like encephalitis?
Add a comment to Pugsley Addams's experience
Was this experience helpful?
Louis
Pug
2 Years
0 found helpful
2 year old pug. I've noticed he's been sleeping more lately. About 2 days ago he jumped into my car and screamed as he did so (he has never ever screamed before nor ever when he jumps into my car which isn't high) after that he was afraid to jump out the car or for me to even carry him. I did end up carrying him out though. Later that night he kept hiding under the bed and sitting and panting hard. I eventually got him out and he slept w me but would still wake up and pant and sit sometimes. Took him to the vet the next morning and he said it's his back and it felt inflamed. He gave him a cortisone shot and also did X-rays, which he said looked normal. The rest of the day he seemed fine but tired. Took him for a walk later that evening and he semi rolled in the grass (normally he will do full roll overs) and seemed good but again very tired and panting again later on during the night. So I took him back to the vet the next morning to get blood test. Waiting for those results. But after googling I am petrified that he could have PDE. Why is his back inflamed? Is that normal if he some how pulled a muscle? He can be rambunctious sometimes. Should I do an MRI ?!?!?!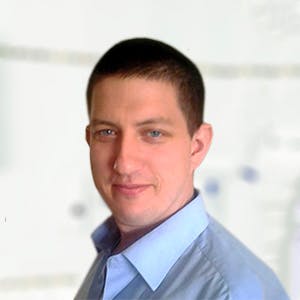 3320
Recommendations
Pug Dog Encephalitis is more likely to affect female fawn coloured Pugs than male non-fawn Pugs; however you should wait for any test results to come back and make a decision with your Veterinarian about the next diagnostic steps. There are genetic tests available, but these only show susceptibility not actual disease so not really reliable (more useful for breeding). Regards Dr Callum Turner DVM
Add a comment to Louis's experience
Was this experience helpful?
Freddie
Pug
4 Years
1 found helpful
I'm currently watching a pug who's owners are not available right now, they expressed a history of seizures and he hasn't had any since I met him 6 months ago, I just woke up to him foaming at the mouth stiff legs on his side on the floor. It lasted for a few minutes, then he got up and paced around the house for 10 minutes, now he's back to normal and even sleeping as of now. I don't know what to do, I can't take him in, and I've never seen this.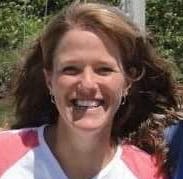 1611
Recommendations
It sounds like Freddie had a seizure. If he recovers normally, it may not be an emergency - seizures are emergencies if they occur back to back and aren't stopping, or if they continue for more than a minute or two. It would be best to call his owners as soon as they are available and let them know what is going on with him. I hope that he is okay.
Add a comment to Freddie's experience
Was this experience helpful?