What is Glucosuria?
Glucose in the urine can be discovered during a routine veterinary appointment, or there may be symptoms leading to the need for further review of the cause. Glucosuria is considered when there is a normal blood glucose concentration, but no kidney reabsorption abnormalities. With glucosuria, there can be a normal concentration of blood glucose, but a high concentration found in the urine.
The recurring or persistent excretion of glucose in the urine is known as glucosuria (or glycosuria) in veterinary terms. The presence of glucosuria most often means a renal problem or systemic disease. Glucose in the urine in dogs should be investigated by a veterinarian, due to the many complications that can arise because of it.
Book First Walk Free!
Symptoms of Glucosuria in Dogs
Undetectable, to very low levels of glucose, are the norm. Serious consequences can result with a persistent reading of glucose in the urine. Many illnesses and diseases will cause glucosuria. If your dog is displaying any of the following symptoms, consult your veterinary care center without delay.
Increased thirst (polydipsia)
Increased urine output (polyuria)
The urine appears clear (diluted)
Kidney complications and related illnesses resulting in glucosuria may show additional signs:
Low appetite
Weight loss
Breath odor (halitosis)
Dehydration
Muscle weakness
Recurrent urinary tract infection (due to bacterial colonization in the glucose)
Poor hair coat
Vomiting
Types
The classifications of glucose in the urine are listed below.
Hyperglycemic (having excess of glucose in bloodstream)

Transient (this is a temporary case of high concentration)
Persistent (occurs as the result of an ongoing disease)

Normoglycemic (having a normal amount of glucose in bloodstream)

Congenital (present from birth)
Acquired (can be due to toxicity)
Causes of Glucosuria in Dogs
When the blood glucose exceeds the renal threshold for normal activity, glucose is then found in the urine. There are many reasons why your furry family member could have this medical issue.
Transient

Physiologic explanation like stress
Pharmacologic cause resulting from the use of glucose containing solutions, drugs, or hormones like glucocorticoids
Toxic origin such as ingestion of ethylene glycol (antifreeze toxicity)
Pathologic reason like acute pancreatitis

Persistent

Pathologic cause like diabetes mellitus, hyperadrenocorticism
Less common can be lesions of the central nervous system and glucoganoma (tumor of the pancreas)

Congenital

Results from an inheritance like primary renal glucosuria (Scottish Terriers are predisposed)
Fanconi syndrome results in glucose in the urine (Basenjis are prone)
Other breeds that are documented most to get Fanconi syndrome are Shetland Sheepdogs, Mini Schnauzers, Labrador Retrievers, Border Terriers, Yorkshire Terriers, Whippets, Norwegian Elkhounds and mixed breeds (males and females are equally affected)

Acquired

Lead or copper toxicity
Dried chicken jerk treats from China
Outdated drugs like tetracycline
Acute renal failure
Diagnosis of Glucosuria in Dogs
Upon arrival at the veterinary clinic, it may be wise to ask right away for a sterile collection jar so that you can attempt to get a urine sample. Most dogs will cooperate and urinate outside the clinic; many other dogs will have left their scent.
The collection of a fresh sample is helpful for the veterinarian. Room temperature or body temperature samples can give the most accurate readings for glucose. Your veterinarian will obtain a sample by manipulation if you are unable to provide one.
Your veterinarian will ask the following questions as she performs a physical examination.
What are the symptoms that your dog has been experiencing?
Has he had a history of a recent illness?
Has he been exposed to any toxins that you may know of such as drugs, copper or antifreeze?
How long has he been urinating frequently?
Is he having accidents in the house?
What is his food and water intake like in recent days?
Does he appear to be in pain?
Along with verification of the urine sample, the veterinary team will proceed with a complete blood count, biochemical profile, and electrolyte profile. If the urinalysis and the laboratory work are unable to provide complete answers, further testing could involve hexokinase or glucokinase dehydrogenase tests, which are enzymatic glucose assessments. An ultrasound of the abdomen could be needed also.
Your veterinarian, as she works on the diagnosis, will want to investigate the possibilities of other illnesses such as listed here.
Pancreatitis (inflammation of the pancreas)
Hyperadrenocorticism (Cushing's disease that results in too much glucocorticoid)
Diabetes mellitus (signs are polyuria and polydipsia)
Fanconi syndrome (a defect in the tubules of the kidney)
Primary renal glucosuria (glucose in the urine without hyperglycemia)
Hepatitis (as could be found with copper toxicity)
Treatment of Glucosuria in Dogs
Treatment of the glucose in urine in dogs will be very specific to the cause. For instance, if your canine family member is found to have diabetes, he will be put on medical management, which could include dietary changes and medication in the form of insulin.
Fanconi syndrome does not have a cure, but guidance will be provided on how to care for your pet throughout the rest of his life with medication and control of kidney disease progression.
If drugs are causing the glucose in the urine, alternative medication will be prescribed. A toxicity like antifreeze will mean a hospital stay and detoxification treatment.
Recovery of Glucosuria in Dogs
Recovery and home management will mean follow-up visits with your veterinarian in order to get the glucose situation under control. In the case of diabetes or Cushing's disease, for example, the medication that your pet must take will need to be carefully monitored and controlled by the veterinary team.
Keep the team up to date on your beloved family pet's health. Attend all follow-up appointments as directed, even if your pet appears to be back to normal. A veterinarian prescribed diet, along with vitamin and mineral supplements will be the norm. Glucose in the urine in dogs can be resolved or at the very least well managed with regular veterinary communication and care.
Glucosuria Questions and Advice from Veterinary Professionals
Kramer
Silky Terrier
15 Days
2 found helpful
My silky terrier is almost 15 years old. Recently has lost weight, drinking a lot of water and urinating in the house. The urine is very sticky. Most recently he is losing strength in his legs. I am told it is normal for a dog of his age and really can't afford to get expensive testing done if it just old age. Is there anything that can be done to make him more comfortable?
Add a comment to Kramer's experience
Was this experience helpful?
Gomboc
Welsh Corgi
13 Years
1 found helpful
My dog based on urine test has 6 mg/dl glucose in urine. Is this a sign of a problem I should be concerned? When tried to see the glucose in her urine with the indicator strip no glucosuria showed up. Her SDMA values are normal, glucose was normal, fructozamine also in normal range.Thanks for your answer.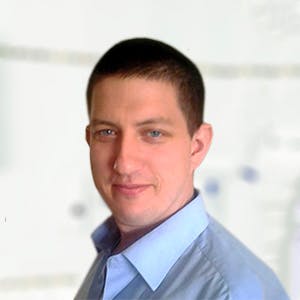 3320
Recommendations
Normally glucose is present in the urine once blood glucose levels go over 180mg/dL; stress is a possibility for glucose to be present in the urine but we normally see this is cats instead of dogs. If the blood glucose, fructosamine and SDMA values were normal I wouldn't be concerned about diabetes or kidney disease. It may have been an error in testing and should be repeated (I don't fully trust test strips). Regards Dr Callum Turner DVM www.idexx.eu/globalassets/documents/parameters/9452-us-glucose-interpretive-summary.pdf
Add a comment to Gomboc's experience
Was this experience helpful?
Willow
Cavoodle
3.5 years
0 found helpful
Has Symptoms
Glucose found in Urine sample
I took my dog into the vet after noticing slight unsteadiness after ball time. Blood tests revealed issues with kidneys and urine sample showed glucose in the urine. It was an old food container i used so could have been tainted. She isn't displaying any symptoms except not drinking quite enough water right now. could she be simply dehydrated?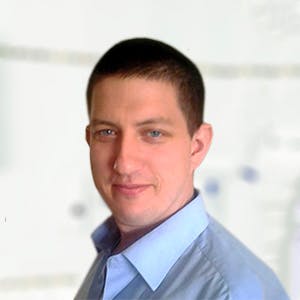 3320
Recommendations
It is important to make sure that any dog is hydrated, but I would recommend you ask your Veterinarian for a sterile sample jar to collect a urine sample just to do the test again to eliminate any possible contaminants and get a clean reading. If the blood tests revealed kidney issues, hydration is more important and dietary changes are key. Regards Dr Callum Turner DVM
Add a comment to Willow's experience
Was this experience helpful?
Tater
Mixed
11 Years
0 found helpful
Has Symptoms
Sugar, drink, urinate, stones
Tater has bladder stones. Vet says large amounts of sugar in urine. But not a diabetic does not have cushings disease. Liver biopsy was normal. Drinking lots of water, peeing LARGE amounts and very sticky at cleanup. Hair falls out easily. New science diet, has lost several pounds. Not playful anymore. Bilirubin is normal. High enzymes of some sort in liver panel. Needs surgery to remove stones for second time in 5 years. He is a mixed breed dog.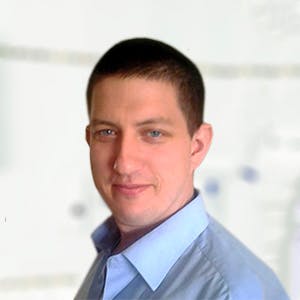 3320
Recommendations
I would have the urinary stones removed and a specific diet tailored to Tater's needs based on the type of urinary stones which are being found; also if there are high liver values, Denamarin may help with liver support which is a natural product available over the counter but is effective in many cases. Depending on the type of urinary stones, I would recommend following the article below from the Merck Veterinary Manual on dissolution and prevention of urinary stones using diet and supplements (not all stones play ball with this). Regards Dr Callum Turner DVM www.msdvetmanual.com/urinary-system/noninfectious-diseases-of-the-urinary-system-in-small-animals/urolithiasis-in-small-animals
Add a comment to Tater's experience
Was this experience helpful?
sheru
Labrador Retriever
4 Years
-1 found helpful
my dogs blood sugar level are normal but still sometimes i see ants getting attracted to his urine is this a thing to worry.. ??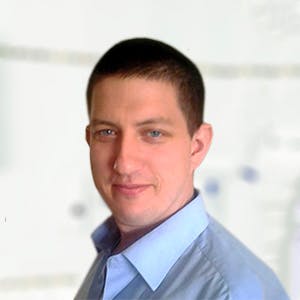 3320
Recommendations
As I wrote previously, the presence of glucose in the urine can be confirmed by a simple dipstick test. The causes of glucose in the urine may centre around the leaking of glucose by the kidney's into the urine. This may be a sign of something serious which is why I suggested to first confirm the presence of glucose in the urine before carrying out any further diagnostic tests; if glucose is confirmed as being present in the urine, then further tests on blood counts and biochemistry will help develop a better picture of the condition. Regards Dr Callum Turner DVM
Add a comment to sheru's experience
Was this experience helpful?
Buddy
Border Collie
7
0 found helpful
Species: Dog border collie
Gender: male, neutered
Age: 7yo
Weight: 48 lbs
Location: California
No remarkable history.

Clinical signs: 2 days diarrhea and vomiting, otherwise no change in eating/drinking habits, resolved after bland diet and unmedicated - prompted vet visit for stool/urinalysis (stool clear/WNL, UA found glucose 100mg).

Vet advised CBC (see below) and Urine culture/Lepto panel (clear/WNL) and repeat urinalysis with another local vet, below:

CBC results:
GLU 86mg/dL
BUN 19mg/dL
*CREA 2.0mg/dL (ref interval 0.5-1.8)
All other measures within normal limits

UA analyzer:
*GLU 50mg/dL

All other measures within normal limits/unremarkable.
Second Vet recommended seeing internist/specialist for possible ultrasound of kidneys (another $1000). We're going to see what the internist says but is it possible the GI symptoms weren't linked to the trace glucosuria result?

Patient is active, appears to now be asymptomatic.

What are your thoughts on how to proceed given the borderline high Creatinine and trace glucosuria, if you've seen this presentation before, and possible differentials?

Happy to provide full panels if needed. Thanks in advance.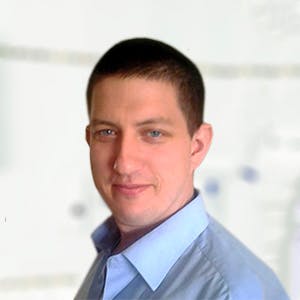 3320
Recommendations
It is possible that the gastrointestinal symptoms are unrelated to the renal symptoms. Borderline results may be significant or not, but worth keeping an eye on. If you are able to see a Specialist just to have a more indepth examination and workup would be useful to know if it is something to be concerned about. There are numerous conditions which can affect the permeability of kidneys causing them to loose molecules like glucose, again a Specialist would investigate these further. Regards Dr Callum Turner DVM
Add a comment to Buddy's experience
Was this experience helpful?
Jess
West Highland White Terrier
12 Years
0 found helpful
Medication Used
Amoxicillin and clav 250mg
My dog jess was put on carprofen for her back legs and after being on them for four weeks she all of a sudden looked you of lost weight which although we had been trying to manage jesses weight a bit better due to advice given by vet as it would help her legs. But losing a kilo in four weeks since right excessive to me as this brought her weight down to 11.9 kilos. Not long after she then started to go off her food and it took all kinds of offerings to get her to eat She wasn't touching dog food but Shen would eat like chicken and rice which I was making her or sliced pork or beef etc but Around five Days ago she stopped eating anything. She was drinking still but wouldn't eat then the sickness came it was a yellow biale so obviously the anti sickness and antibiotics the vet has given her are just being brought back up. Last night She shown interest in a sausage a had for my tea so I tried her with that and she ate that with her tablets stashed inside and she wasn't sick again until this afternoon. Tonight again I made he a sausage and done some rice and veg with it and she sorted out the sausage and ate that and a few mouthfuls of rice. The vets havnt really said much except the blood tests show no something not right in the kidney department. They had a feel around and said they couldn't feel any masses on the kidneys. I was prescribed further weeks worth of amox/clav 250mg 1 a day and five more days of zitac 100mg 2 a day I'm just such in limbo as I'm worried sick and running out of options obviously a bit of sausage over nearly a week isn't enough for her body to run on. Is there any chance by my description you could help me maybe understand and give me some advice as what I can do to help her. I would really appreciate this as I can't stand to lose her I really can't. Thank you in advance.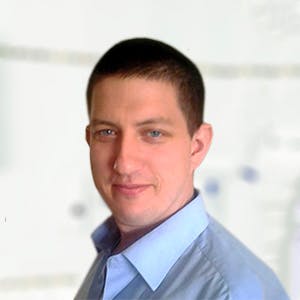 3320
Recommendations
Firstly, be cautious when feeding sausage to Jess as some sausages contain ingredients including onion, garlic and other items which maybe damaging or toxic to Jess's health. The vomiting of bile would have been due to bile refluxing into the stomach and acidic irritation of an empty stomach. Apart from having a feel of the kidneys, has your Veterinarian performed an ultrasound to look for any structural anomalies in the kidneys? It is important to get Jess to eat, but you need to be careful if there are some kidney problems; there are numerous urinary diets available in canned formed which maybe mixed with a little water (to increase palatability) and with the rice to try to encourage her to eat in four or five small meals per day. Regards Dr Callum Turner DVM
Add a comment to Jess's experience
Was this experience helpful?
Betty
Chocolate lab
2 Weeks
0 found helpful
My dog had a few accidents in the house blood in her urine when I went to take a sample. There was blood in her urine and the vet tested her urine and there is a trace of glucose and keyones and crystals present. I'm taking her in for blood work there testing her for Diabetes and Liver functions. Blood is no longer present, the vet put her on antibiotics for UTI, before urine test came back. With in 36 hours of antibiotics no more accidents in house, able to hold for hours instead of wanting to go out every 1/2 hour. not drinking a lot of water. Playing ball as normal and normal exercise, not tired or any weight loss. acting her normal self.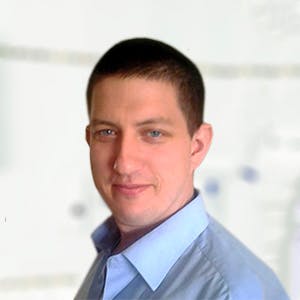 3320
Recommendations
Whilst Betty looks like she is on the mend, it would be beneficial to have bloods done to determine her inside health to ensure that her kidneys, liver and everything else is in good shape. Just keep an eye on her for now and see how she is; make sure you finish the course of antibiotics given to you for Betty as many owners make the mistake of stopping treatment once the symptoms have resolved, but the infection may still be present. Regards Dr Callum Turner DVM
Add a comment to Betty's experience
Was this experience helpful?
chinu
Labrador Retriever
4 Years
0 found helpful
I got my dogs urine tested there is no glucose present but his urine has 4 leukocytes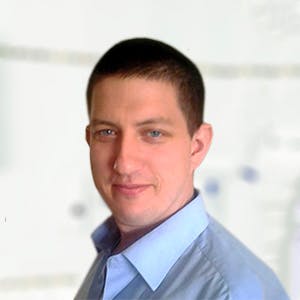 3320
Recommendations
Leukocyte counts of five or less may be considered normal. I believe that since Chinu isn't showing any clinical signs and we have ruled out high blood sugar and glucosuria, it may be that the ants are attracted to Chinu's urine because of some other smell, minerals or just the water content. I really cannot think of another reason (pathological) why ants would be attracted to urine. Regards Dr Callum Turner DVM
Same here my dog urine the ants are come what to do please tell me
Add a comment to chinu's experience
Was this experience helpful?
chinu
Labrador Retriever
4 Years
0 found helpful
why ants come to my dogs urine even if the blood sugar level is between the normal range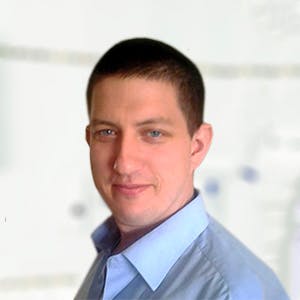 3320
Recommendations
The level of glucose in the urine and glucose in the blood isn't correlated. Glucose can 'leak' from the kidney's into the urine causing glucosuria. The cause needs to be investigated starting with confirming the presence of glucose in the urine, after blood tests for blood counts (kidneys secrete erythropoietin which stimulates the production of red blood cells) and biochemistry (which would indicate general kidney and liver function), there will be a clearer picture of Chinu's condition. Regards Dr Callum Turner DVM
Add a comment to chinu's experience
Was this experience helpful?
Chinu
Labrador Retriever
4 Years
0 found helpful
My dogs urine attracts ants. Then i got his blood sugar checked it showed blood sugar level 106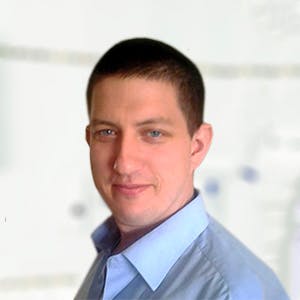 3320
Recommendations
Normal blood sugar level in dogs is between 75-120mg/dL (4.0-6.6mmol/L), making 106 around the middle of the range. Causes of glucosuria are Diabetes, tumours of the pancreas, inflammation of the pancreas, congenital problems, systemic disease, hormone imbalance, infections, poisoning and liver failure. The next step is to get Chinu examined by your Veterinarian and to have his urine checked; this is a simple dipstick test that indicates the presence of glucose (sugar) in urine. Regards Dr Callum Turner DVM
Add a comment to Chinu's experience
Was this experience helpful?