What is Cat Scratch Fever?
When a dog is bitten by fleas, sand flies, or lice, bacteria enters the blood and results in cat scratch fever. Bartonella will invade and damage cells, causing your companion to become ill. If your dog appears to be suffering from malaise and is lethargic or depressed, you may want to take him to the veterinarian as soon as possible. Weight loss and appetite reduction may be apparent as well, though some dogs may not reveal the clinical signs associated with this condition. Because of this, any small sign of your pet being unwell means a veterinarian visit is necessary. An illness, even though it may seem mild, can escalate and lead to serious complications for your pet.
Dogs who spend a lot of time outdoors, who live in rural areas, or who like to roam in fields or along the water's edge can be exposed to sand flies, ticks, fleas and lice on a regular basis.
Dogs are infected by the Bartonella spp bacteria through fleas, ticks, lice and sand flies. This zoonotic disease can be transmitted from dog to pet owner.
Book First Walk Free!
Symptoms of Cat Scratch Fever in Dogs
Some canines may not exhibit clinical signs of catch scratch fever. Some of the subtle signs may be fever, weakness and enlarged lymph nodes. Symptoms that can be more obvious are:
Loss of appetite
Lethargic behavior
Bloody nose
Diarrhea
Coughing and vomiting
Lameness
Nasal discharge
Types
Dogs can be adversely affected by five species of the Bartonella disease, which includes:
B. henselae
B. elizabethae
B. vinsonii subspecies berkhoffi
B. washoensis
B. clarridgeiae
Causes of Cat Scratch Fever in Dogs
Bartonellosis or cat scratch fever is a condition resulting from Bartonella, the bacteria associated with the disease. Bartonella has various subspecies and with each of them there are different symptoms. The endothelial and red blood cells are affected in most dogs.
Some of the causes include:
Tick and flea infestation in the past
Exposure to lice, flea, sand flies and lice
Infection of Bacterium Bartonella
Rural or stray living environment
Diagnosis of Cat Scratch Fever in Dogs
For a diagnosis, the veterinarian will conduct a series of tests and complete examination. Clinical signs such as bleeding from the nose and coughing accompanied by vomiting will indicate a serious illness. Further diagnostic testing may be suggested and will include:
Blood count
Urinalysis
Blood culture
Serology
Biochemistry profile
The veterinary team will be looking for markers specific to catch scratch fever such as liver enzyme levels, protein concentration, and white blood cell count.
Treatment of Cat Scratch Fever in Dogs
The symptoms will determine the level of treatment or whether your dog needs antibiotics or not. If your dog shows the clinical symptoms of this condition, then antibiotics may be necessary, in addition to supportive care. The veterinary specialist will often administer antibiotics for four to six weeks. If the dog's internal organs or blood have been seriously affected, hospitalization might be the recourse for long-term supportive care with lower doses of antibiotics to avoid relapse. Effective antibiotics include:
Doxycycline
Erythromycin
Ciprofloxacin
Azithromycin
Clarithromycin
Rifampin
Recovery of Cat Scratch Fever in Dogs
Bartonellosis requires professional in-office care. Once your pet is on the mend, you can administer preventative care at home by making sure to maintain good hygiene. If you see your dog with scratches or bites, make sure you wash the area. Under the direction of your veterinary caregiver, maintain thorough flea control and use veterinary prescribed products that target ticks, lice and fleas.
Cat Scratch Fever Questions and Advice from Veterinary Professionals
Hercules
Maltese
8 Years
0 found helpful
I have an 8 year old Maltese who was scratched by a neighborhood cat about 2 weeks ago the past week he has been acting very strange. He won't let anyone touch him without yelling out in pain. He lays around very lethargic no energy. He seems to be eating okay. Not sure what to do or what is going on with him.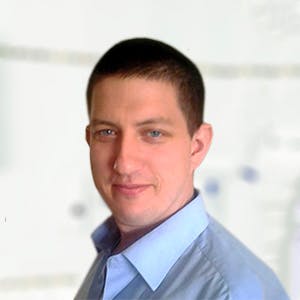 2492
Recommendations
Scratches from cats may get infected easily, it is also possible that the trauma of the event is causing him to be more sensitive. There isn't anything I can recommend for you to do at home apart from ensure that any wounds are clean and visit your Veterinarian for an examination. Regards Dr Callum Turner DVM
Add a comment to Hercules's experience
Was this experience helpful?
Tumbo
Chocolate lab
7 Years
0 found helpful
A neighborhood cat who I believe is someone's pet seem to be friendly (let me pet and hold her) however when I had my dog she calmly walked up to him and scratched him in the snout! She ran away after and my dog, although shaken up, seems fine as of now. I can't find the scratch but he doesn't seem to want to let me clean his nose. Th cat tried to come back for some scratches but I made sure to scare her off! I love my pup and I just wanna ask if I should have any concern???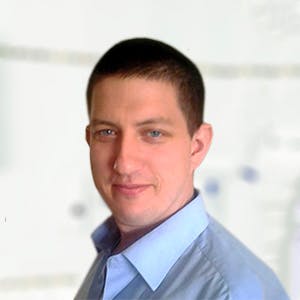 2492
Recommendations
You should try to check Tumbo's muzzle for any signs of scratches, he may have been lucky; but to be on the safe side you should bathe the suspected area with a dilute antiseptic twice per day just to make sure. Look out for signs of swelling or increase in local temperature, if you notice any symptoms visit your Veterinarian. Regards Dr Callum Turner DVM
Add a comment to Tumbo's experience
Was this experience helpful?
Caine
Cane Corso
14 Years
0 found helpful
Medication Used
Apoquel 16m; doxycycline hyclate
my 14 year old neutered male 85 lbs cane corso has swollen lymph nodes. He is on doxycycline hyclate 100 mg two tablets twice a day since 12-27-17 He also takes apoquel 16 mg---1/2 tablet every 12 hours----has taken this med for many years. My dog is undiagnosed at this time. The vet thought he had cancer of the lymph nodes. But testing did not reveal cancer cells in the lymph nodes which were tested. He has a persistent/intermittent cough. When he coughs, it is every 7-30 minutes for a period of about 2 hours. He is under the care of a vet for this lymph node issue and a dermatologist for his allergies. His vet has discontinued 50% of his apoquel as of yesterday 1-2-18. His 12-27-17 blood is going to be examined for cat scratch fever. Could he have cat scratch fever? On 12-7-17, was treated by vet for cat scratches on his face. Antibodic injection, simplicef 200 mg, one tablet orally once daily--7 tablets. on 12-15-17, notice lumps on back of both rear legs.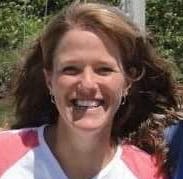 1076
Recommendations
Thank you for your email. Bartonellosis is an emerging infectious bacterial disease in dogs, caused by the gram-negative bacteria Bartonella, which may affect cats and humans as well. In humans, infection of the Bartonella bacterium is also known as cat scratch disease (CSD), though it may not have necessarily been acquired through a cat's scratch or bite. The Bartonella spp bacterium is transmitted to dogs via fleas, sand flies, lice, and ticks. Herding and hunting dogs are at higher risk due to increased exposure to vectors like sand flies, lice, fleas, and ticks. If Caine has had exposure to ticks or fleas, your veterinarian may want to consider this, but there are many other reasons for lymph nodes to be swollen. If biopsies of his lymph nodes have not been sent out, that may be a good idea to rule out cancer. The Doxycycline is a good broad spectrum antibiotic, and it may just need more time to have effects. I hope that Caine recovers normally.
Add a comment to Caine's experience
Was this experience helpful?
Buddy
Pomeranian
7
0 found helpful
My fur baby not feeling good he has a fever very out of it heart beat very fast you can see him shaking from it no appetite could this be a sign of cat cratch fever he's been on steroids and antibiotics an pain med can he die from cat scratch fevet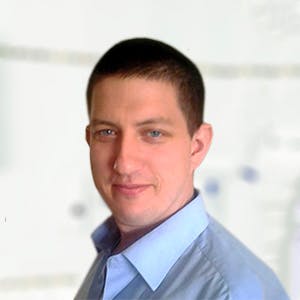 2492
Recommendations
Buddy's symptoms are a little vague and may be attributable to many different types of infection, cat scratch fever is normally associated with flea bites in dogs; any possible infection can be lethal if it is not managed properly, without examining Buddy or sending a sample for culture and sensitivity it is difficult to say what the specific cause is. Regards Dr Callum Turner DVM
Add a comment to Buddy's experience
Was this experience helpful?
Maikoh
Husky
5 Months
1 found helpful
Hi there,

My dog Maikoh has been feeling very lethargic, has a runny tummy, and moans most of the time. Could these symptoms possiblu be cat scratch fever. I just also want to point out that I have cat and she isn't showing the same symptoms.

Kind regards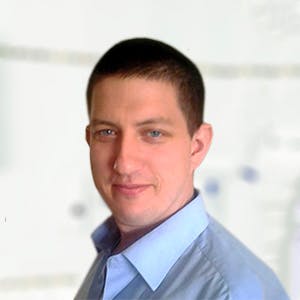 2492
Recommendations
Cat scratch fever is typically spread by fleas; there are various causes for diarrhoea and abdominal pain in dogs which may be due to infections, parasites, poisoning, foreign objects, dietary issues among other causes. It would be best to have Maikoh examined and a stool sample taken to be on the safe side; your Veterinarian may prescribe an all round antibiotic or other medication dependent on the findings from their examination. Regards Dr Callum Turner DVM
Add a comment to Maikoh's experience
Was this experience helpful?
Sadee
Border Terrier mix (possibly mixed with poodle)
2.5 years
1 found helpful
Hello.

I'm a first time dog owner of two years. I pride myself in getting the knowledge needed and research a great deal, trying to be a good dog owner. Tonight, while at a friend's home, her small dog and mine got attacked by their two mean cats. We got home with my dog to find about 12 puncture wounds from cat bites and 5 scratches. One of the major scratches is one inch long and the other bad one is 2 inches long. I'm at a loss here. No gaping wounds or open gashes, but the skin was broken with each one scratch or bite. I washed the areas with soap and water, rinsed them, and applied Neosporin. I'm worried about infection in my dog. She's quite docile so I won't have that to go by when monitoring her for negative effects of the bite. Should I automatically take my dog in to get checked and antibiotics or should I keep watching the wounds, keeping them clean? Our Sadee is a 2 1/2 year old rescue pup who joined our family two years ago, she has recently had her annual check up, vaccinations (including rabies) on 4-6-17 and is healthy. I'm not in a financial situation to go to the vet if not absolutely necessary but I'm looking for information on what to look for and what to do next. I'd appreciate any help.

Thank you.
Danielle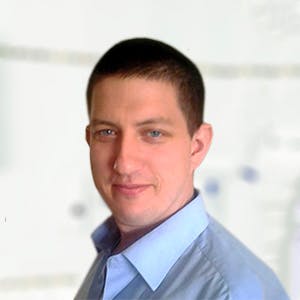 2492
Recommendations
Cleaning the wound and applying neosporin will help, there is always a risk of infection but cleaning the area regularly (try diluted chlorhexidine) and applying neosporin (try to not let her lick it) should help. If you notice discolouration or swelling visit your Veterinarian. Regards Dr Callum Turner DVM
Add a comment to Sadee's experience
Was this experience helpful?