What are Grain Allergies?
While 'grain-free' dog food has become a fad in recent years, some dogs actually require this diet due to a grain allergy. Grains are found in an abundance in dog foods which leads to excessive consumption of them by the dog over the course of his life. Allergies to grains can develop immediately or after years of constant exposure. The most common symptoms seen with grain allergies includes itchy, red skin, chronic ear infections, and discoloration of the feet from the pet licking them so much. If your dog is diagnosed with a grain allergy, luckily the treatment and recovery process is very straight forward. You will need to remove any foods, treat, or flavored medications that contain grain from your dog's diet. Once this is done, his symptoms should subside and he should get back to his healthy self.
Grains are in many of the human foods and dog foods manufactured today. Some dogs are allergic to grains causing a number of health related issues. If you believe your dog has a grain allergy, discuss it with your veterinarian.
Book First Walk Free!
Symptoms of Grain Allergies in Dogs
Symptoms of grain allergies can vary from dog to dog. Symptoms may include
Itchy skin
Dry, flaky skin
Hair loss
Bumps/rash
Chronic ear infections
Obsessive licking/chewing of feet
Inflamed, red paw pads
Gastrointestinal upset
Grain allergies in dogs may develop immediately or may develop after years of being fed the same diet.
Types
There are a variety of grains that can be found in your dog's food. Some of these grains include wheat, rye, barley, oats, rice, amaranth, buckwheat, corn, millet, quinoa, and certain beans. 'Gluten' is a term to describe some of these grains, but not all of them. A 'gluten-free' diet and 'grain-free' diet are two different things. 'Gluten' covers only a few of the grains listed above, 'grain' includes them all. If you believe your dog has a grain allergy, you will have to stick with the 'grain-free' diets.
Causes of Grain Allergies in Dogs
If your dog has allergies, it is his body's way of protecting itself from something it thinks will harm it. While the item in question is actually harmless, the body doesn't recognize it as such. The body finds it dangerous and mounts a protective response to the threat. Your dog's body produces an immune response to the grain ingredient. This allergic response may develop quickly or may develop over a period of years. Many food-related allergies happen after the dog suffers from an infection involving the stomach or intestines.
Every dog's nutritional requirement of grains varies. Some dogs need grains to have a healthy coat and skin, another dog might get an ear infection every time he has grains, or another may require grains in his diet to keep him at a healthy weight. Every dog's diet requirements are different. If you believe your dog has a grain allergy, talk with your veterinarian.
Diagnosis of Grain Allergies in Dogs
When you first arrive at the veterinary clinic, the veterinarian will start with a physical exam. This will allow her to take note of all your dog's symptoms. If your dog's skin is irritated, the veterinarian may take a skin scraping to check for external parasites or bacterial overgrowth. If your dog has watery eyes, the veterinarian may perform fluorescein staining to check for a scratch on the eye that could possibly cause the watering.
Blood work will be performed to give the veterinarian a broad look as to how the internal organs are functioning and to rule out other possible causes. A complete blood count (CBC) and chemistry panel will provide the veterinarian with needed information for proper assessment. If your veterinarian feels it is necessary, she may also perform a urinalysis for further evaluation of kidney function.
When it comes to diagnosis of grain allergies in dogs there are very few diagnostic tests you can run. A dietary trial is the most frequently used method. In a dietary trial, you have to feed your dog a novel diet, meaning you feed him a diet without any grain ingredients whatsoever. During this trial, you cannot give any type of treats or flavored medication containing grains as it can affect the results. You have to feed your dog the novel diet for at least 90 days before you can get a reliable diagnostic. After the 90 days, if resolution of the allergic signs occurs, you then must reintroduce grains to his diet. If a relapse in allergy symptoms occurs once the grains are reintroduced, then you know the source.
Intradermal skin testing for food allergies not always accurate in every case. This test can give false positive and false negative results. When the result is a false positive, the the dog is not allergic to the food burt when ingested it results in a positive allergic skin response. As for a false negative, some food allergies produce a delayed result of a positive allergic reaction and the positive diagnosis is missed. Another way the test can result in a false negative would be when the allergic response is localized. For example, if your dog is allergic to grains but symptoms only manifests as a runny nose, this means the antibodies to the allergen are located only in the nose. Since the allergens antibodies are localized in the nose and not the entire body, there are no antibodies in the bloodstream to cause a reaction throughout the rest of the body, including the skin.
Treatment of Grain Allergies in Dogs
Medication will be given to relieve your dog of the intense itching he is experiencing. This will be done concurrent to removal of the grains from the diet; the skin irritation may take time to heal.
Removing grains completely will also help avoid chronic infections. If the allergen remains in your dog's food, it will continue to weaken his immune system over time. This leads to long-term and recurring issues with his skin, and other areas such as ears.
Strict control of the diet is the best treatment of grain related allergies. It can be a long, discouraging process, but once you discover if this is the source of allergen and are able to successfully remove it from his diet, you and your dog will both be happier and healthier. Your veterinarian will lead you through the diet elimination trial, providing your with instructions and foods to replace the grains. The diet must be a strict one; all family members will need to adhere to the trial and not give your pet any treats, medications, or supplements not approved by the veterinarian.
Recovery of Grain Allergies in Dogs
When you remove grains from your dog's diet, his prognosis of a full recovery is good. When the grain is no longer in your dog's system, all symptoms should cease and he should return to his normal self. Chronic infections and skin irritations will heal and not occur again as long as you keep grains out of his diet. His immune system will stop over-reacting and return to its normal strength. This will help your dog fight off actual threats instead of false ones.
While the overall process can be discouraging, once your dog is diagnosed with a grain allergy it is an easy fix. Once grains are out of his system, it means no more itchy skin and no more constant scratching to keep both of you up at night.
Grain Allergies Questions and Advice from Veterinary Professionals
Hamilton
Hound/beagle mix
1 Year
0 found helpful
When my dog was a puppy, I noticed my dog was itching and had red eyes to the point where he had to administer Benadryl. I found out it was a grain allergy. Now I have read that grain free diets are causing cardiomyopathy! What can I feed him now?
https://www.akc.org/expert-advice/nutrition/what-you-need-to-know-about-the-fdas-grain-free-diet-alert/

It's not that it's grain free, it may be the the foods used to replace the cheap grains.

I switched to a homemade raw diet 7 years ago. I was tired of commercial pet foods. This is the recipe I follow, the one with real bones: http://www.catnutrition.org/recipes.html

Now that I have dogs, I just add green tripe to the big mix, or spinach, broccoli, peas, or carrots just to the dog bowls.
Add a comment to Hamilton's experience
Was this experience helpful?
Lucas
Yorkshire Terrier
3 Months
1 found helpful
I have a 3 month old yorkie and he is turning bald. He is loosing a lot of hair, he has almost no hair in his legs and behind his ears; he leaks a lot and scratches a lot. My vet just switch him to a grain free food. But, he had also a respiratory infection. He already finished his treatment but he is still coughing. Could it (the coughing) be caused by the same allergy of the skin?
Add a comment to Lucas's experience
Was this experience helpful?
Finn
Cattle dog
2 Years
1 found helpful
My dog who has eaten grain free food all of his life (2 years), recently I changed to food with grains to help clean his teeth. He has been scratching and broke out in hives/rash. Could this be a change in food? I gave him a medicated bath and seems to be better.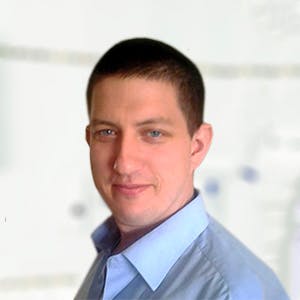 3320
Recommendations
A dog may be allergic or have a reaction to any ingredients in dog food not just the grains, surprisingly some studies have shown that dogs may have a higher chance of allergies to meat proteins more than grains. You should switch back to the previous food for a few weeks until all symptoms are resolved and try the new food again, if there is a similar reaction there may be an ingredient in the food which is causing the reaction. Regards Dr Callum Turner DVM http://vetnutrition.tufts.edu/2017/01/food-allergies/
Add a comment to Finn's experience
Was this experience helpful?
Coco
Chihuahua
5 Years
1 found helpful
I rescued my dog about 6 months ago and finding it hard to find the right diet for her. Initially I started giving her blue buffalo grain free turkey and potato formulae and I literally had to beg her to eat. After introducing some wet food to the kibble by the same brand, I was back to begging her to eat after every 3-4 days. After a recent digestive mishap, I started cooking food for her at home with quinoa, zucchini, carrots, ground turkey and chicken but I see that she is still shedding hair (no patches and smooth fur). I have tried to add clarified butter to her diet but seeing no difference. This is the 3rd time in the last 6 months that I see this type of shedding - she is a fur ball!! What am I doing wrong?! Please help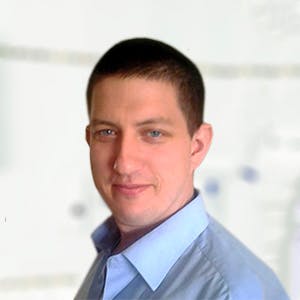 3320
Recommendations
If there is an allergy, it can be very difficult to narrow in on a cause; surprisingly grain allergies are not as common in dogs as people think and most dogs on grain free don't need to be on it. You may either go through an elimination trial with a restricted ingredient diet to monitor for improvement then reintroduce different foods one by one to identify the allergen or have allergy testing done with your Veterinarian. There is no straightforward answer unfortunately. Regards Dr Callum Turner DVM http://vetnutrition.tufts.edu/2017/01/food-allergies/
Add a comment to Coco's experience
Was this experience helpful?
stanley
Cocker Spaniel
8 Months
0 found helpful
My dog recently began vomiting a few hours after being fed his regular food. This went on for a week before we took him to the vet, she examined him and we had xrays done but nothing unsual found. we were advised to try him on chicken and rice which helped (no vomiting). after 5 days we tried to introduce a small amount of his normal food to the chicken and rice and he vomited again, we went back to chicken and rice only for a few days before trying to add a small amount of a different brand of dry food but he again vomited. could it be the wheat causing his vomiting? otherwise he is generally happy and lively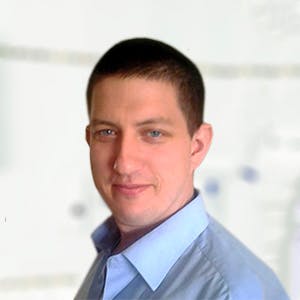 3320
Recommendations
Whilst grains may cause some stomach upset in some dogs, it is very uncommon despite what you may read online; dogs are more likely to have a reaction to beef than with grains. Look for common ingredients between the two foods you've tried and try to look for a diet which doesn't have those ingredients, by all means try a grain free diet and see if there is any vomiting; but look out for other ingredients to eliminate as well. Regards Dr Callum Turner DVM http://vetnutrition.tufts.edu/2017/01/food-allergies/
Add a comment to stanley's experience
Was this experience helpful?
Laredo
Shih Tzu
14 Years
0 found helpful
Hello, I think my dog is allergic to grains. I bought a bag of duck formula, freeze dried, and one of the ingredients is Quinoa Sprout, yet the label says "Grain, Gluten Free"... is Quinoa sprout a grain or not? I can't seem to find any info that says it isn't.. Thank you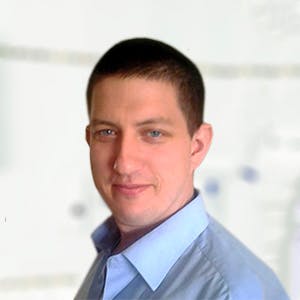 3320
Recommendations
Quinoa is a flowering herbaceous plant which isn't a grain and is gluten free; the majority of dogs whose owners believe they are allergic to grains are really not and the cause is due to another cause, dogs are more like to have allergies to beef than grains according to some reputable studies (see link below from Tufts University Veterinary School). Regards Dr Callum Turner DVM http://vetnutrition.tufts.edu/2017/01/food-allergies/
Add a comment to Laredo's experience
Was this experience helpful?
Newman
Great Dane
1 Year
0 found helpful
My dog has had nonstop symptoms for 3 months and has been on 2 rounds of antibiotics with no improvement. Prednisone is controlling the itch. We have gone though bloodwork and skin scrapes and all normal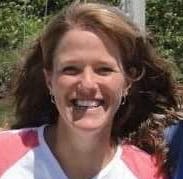 1611
Recommendations
Thank you for your email. Unfortunately, without examining Newman, I am unable to provide much assistance over email. Young dogs are commonly affected by parasites, bacterial infections, and allergies, among other things. Depending on his color, there can by underlying skin issues related to genetic predispositions. There are other alternatives than Prednisone to control allergies, if that is what is wrong with him, and it may be worth talking with your veterinarian about the long term effects of steroids. If this have been going on for 3 months, it might be a good idea to get a second opinion, as sometimes one set of eyes will see something different than another. You can also ask you veterinarian for a referral to a dermatologist if his condition isn't clearing up. I hope that things go well for him.
Add a comment to Newman's experience
Was this experience helpful?
Maisy
Pit bull
5 Years
0 found helpful
My dog has a grain allergy that causes her skin to be red, itchy and irritated. What dog shampoos do you recommend for this considering her allergy. She licks paws and genitals often especially after being outside and gets red inside of ears, around nose, armpits, stomach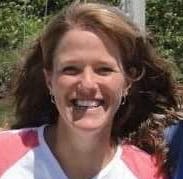 1611
Recommendations
Thank you for your email. Unfortunately, without examining her, I cannot recommend any shampoos or topical therapies. There are a number of oral medications that can help with allergies and that are quite effective when used with shampoos. It would be best to book an appointment with your veterinarian, as they can examine Maisy, determine the cause of her problems, and suggest therapies to give her some relief. I hope that everything goes well with her!
Add a comment to Maisy's experience
Was this experience helpful?
Daisy
German Shepherd
5 Months
0 found helpful
Has Symptoms
Loose stools--gassy-burping
I have a 5 month old German Shepherd with chronic loose foul smelling stools.I have had her stools checked for worms 3 times and she is clear. The only thing I can think of is an allergy to her dog food. Could I be on the right path? Oh I forgot to mention she is gassy top and bottom.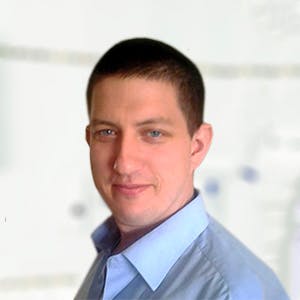 3320
Recommendations
If Daisy is having foul smelling diarrhoea and is gassy at both ends; possible causes include infections (bacterial), parasites (ruled out - were protozoa checked for?), food intolerance, eating of dead animals among other causes. I would look firstly at the diet and move towards a restricted ingredient diet or a bland diet of boiled chicken and rice to see if there is any improvement in stool, then if you see improvement slowly reintroduce food to see if there is a recurrence of symptoms. Regards Dr Callum Turner DVM
Stay away from grains and beef
Add a comment to Daisy's experience
Was this experience helpful?
Tank
Rough collie
18 Months
0 found helpful
Can Vomiting be a symptoms of grain allergy?
It has happened once my dog vomited for few days after having non-grain-free dry food. I suspected the problem is from the manufacturer. Then I changed brand and turn to Grain-free food. My dog was Healthy until yesterday. After he finished his last grain-free food, I bought a non-grain- free food from the same brand. Then he got vomiting and diarrhea for whole last night. I start to suspect that problem comes from grain but not the brand or manufacturer. I just wonder if I should give up the current 25kg dry food and continuely feed him with grain-free? Thank you.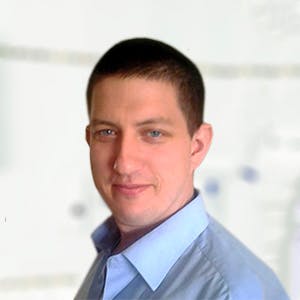 3320
Recommendations
Dogs may vomit due to many different reasons and changing food suddenly from one brand to another brand (regardless of grain) may cause vomiting, you need to slowly wean your dog from one food to another; despite what you may read in online forums, the majority of dogs tolerate grains perfectly fine and do not require grain free dog foods. Try to slowly wean Tank across to the new food over a period of seven to ten days to give his stomach time to adjust as grain free food and grain based food are very different to digest. Regards Dr Callum Turner DVM
I have a 2 year old Maltese X girl once I changed her diet to grain free an preservatives free diet her vomiting stopped I now make all her treats cook all her meals an she only has rain water to drink
Add a comment to Tank's experience
Was this experience helpful?
Julie
Jack Russell Terrier
11 Months
1 found helpful
Can grain allergies make my dog's eyes irritated?
My dogs eyes itch alot so I got her eyedrops that said they should help though they don't get rid of the problem. When i bought her they told me to get her grain free food. So I'm investigating further.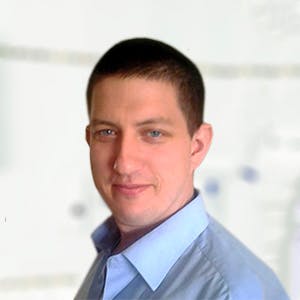 3320
Recommendations
Many people believe in grain free food, however a dog is just as likely to have an allergy to beef. If the eyes are irritated, it would be best to flush them out by running some lukewarm water over the eyes (not directly in them) and applying an antibiotic eye ointment; Benadryl at a dose of 0.5mg/lb may also help if the cause is an allergan. The irritation may be from allergies, foreign bodies, chemical irritation (cleaning products, detergents), infection etc… If you see no improvement, visit your Veterinarian. Regards Dr Callum Turner DVM
Add a comment to Julie's experience
Was this experience helpful?