What is Vertigo?
Canine vertigo is more commonly known by the medical term of vestibular disease. The vestibular system is the system that is responsible for an animal's sense of balance and when this system is disrupted it can cause a severe loss of coordination and a characteristic head tilt. Diseases and disorders affecting either the brain or the inner structure of the ear can be responsible for the disorder developing. In most cases, this disorder is short-lived and relatively benign; however, the involvement of the central nervous system can negatively impact the outcome.
Canine vertigo, or vestibular disease, can cause loss of coordination, nausea, and a characteristic head tilt in affected animals. Triggers for this disorder can range from ear infections to stroke.
Book First Walk Free!
Symptoms of Vertigo in Dogs
The symptoms of canine vertigo are similar regardless of the cause, although the eye movements may be more frequent and more pronounced in central vestibular disease and loss of coordination may be more profound. Signs that your dog is experiencing vertigo can include:
Circling
Falling
Head tilt
Leaning
Loss of coordination
Rhythmic movement of the eyeballs
Vomiting
Types
The vestibular system is the system that is responsible for helping your companion keep their sense of balance. There are two parts to the vestibular system that work together, the peripheral and the central.
Peripheral - This portion of the vestibular system is located mainly in the ear of the animal, and can become compromised due to things like infections, growths, or reactions to certain medications; most vertigo in dogs is peripherally based
Central - Vertigo with a central nervous system foundation is rarer, and can be more severe and often harder to treat; central nervous system involvement can indicate serious conditions such as brain tumors, bleeding in the brain itself, and inflammatory diseases of the central nervous system
Causes of Vertigo in Dogs
There are a number of circumstances that can cause an animal to experience vertigo and the triggers of peripheral vestibular disease differ from the conditions that initiate the development of central vestibular disease.
Peripheral vestibular disease can be caused by:
Ear infections
Infection or inflammation of the cranial nerve
Injury to the ear or head
Polyps
Punctures to the eardrum
Reaction to antibiotics
Central vestibular disease can be caused by:
Bleeding in the brain
Brain tumor
Fungal infections of the brain stem
Infection or inflammatory disease
Incidents of both peripheral and central vestibular disease tend to increase as canines age, giving this disease the alternate name of "old dog vestibular disease."
Diagnosis of Vertigo in Dogs
Although this disorder can be relatively benign, it can also be caused by more dangerous disorders such as bleeding in the brain, cancers, and stroke, so a consultation with your dog's doctor is a good idea. Your visit to the veterinarian is likely to start with a general physical examination. The doctor making the evaluation will most likely include an ear exam as well as neurological tests to try and clarify the origin of the disorder. A complete history of the animal will also be requested as certain medications and some allergic reactions can mimic the symptoms of vestibular disorders.
If the condition is suspected to have central nervous system involvement, the use of an MRI or CT scan may be used in order to get a clearer picture of the structure of the brain itself and X-rays will help to determine if there are any issues with the bony structures in the ear that may be affecting the animal. Standard blood tests such as a biochemical profile and complete blood count can also help to expose any infections or imbalances that may be contributing to the problem.
Treatment of Vertigo in Dogs
The treatment of this disorder is dependent on the underlying cause of the vertigo. One of the most common causes of peripheral vestibular disease is an inner ear infection. In these cases, a course of antibiotics will be used to eradicate the infection, and if your companion is experiencing nausea or anxiety, antinausea drugs, motion sickness medications and sedatives may also be prescribed to help keep the patient as comfortable as possible during the ordeal. If the disruption to the vestibular system is caused by any tumors, polyps, or other growths, then these obstacles will also need to be removed surgically before the symptoms will be alleviated.
If there are any medications or drugs that are suspected as the root cause of the disorder, those medications will also be ceased in order to return balance to the dog. Naturopathic veterinarians may also recommend herbs like chamomile, valerian root, and passionflower to help calm the patient, although you should consult a veterinary professional before administering any medications or supplements to your pets to avoid any complications.
Recovery of Vertigo in Dogs
The prognosis for dogs who are affected by vertigo is excellent in all but the most severe cases. Typically, the elimination of the underlying cause also eliminates the disorder itself, although the involvement of the central nervous system may negatively impact this prognosis. Although this disorder is rarely painful, it is disorienting for the animal, and their environment should be kept calm and quiet during their recovery period, which can range from two to three days to a few weeks, depending on how the disorder originated. Patients may have difficulty moving easily so ensuring that their food and water are easy to reach can be a crucial component to their recovery.
Vertigo Questions and Advice from Veterinary Professionals
Ozzie
Springer Spanile
14 Years
1 found helpful
Has Symptoms
Sickness eyes rolling falling over
My Springer spaniel is 14 years old and developed this two days ago we took him to the vet and they confirmed he has Vertigo, however he can not have any medication as he has a heart problem. He has not eaten or drunk in 2 days, he dosent move. we have to carry him outside to got to the toilet.This is heartbreaking to watch I am worried he is not going to come out of this. How long do I leave it before going back to the vet if he will not eat or drink
I have over-the-counter Meclazine and prescription Meclazine. My pup can't navigate across the floor without falling to the side and having trouble rolling back. She's vomiting almost continuously. How much Meclazine should I give her? She weighs 19-20 lbs.
Ozzie's owner... get to the vet for sub q fluids if nothing else. My Buddy has this now and since it's hard for him to stand, he can't drink either. They started him on sub q fluids and Meclazine. They are okay for a couple of days without food, but things go bad quickly without water.

Buddy's Mom.
Add a comment to Ozzie's experience
Was this experience helpful?
Chiquita
Chihuahua
3 Years
0 found helpful
Has Symptoms
walking in circles, loss of apetite
Always walking in circles
My grandmother owns a dog named Chiquita. She resides in Mexico so you cant get veterinary treatment easily unless you drive out of town. According to my grandmas description. Chiquita doesnt want to drink any water but she will eat milk soaked dog food. She will spend most of her day spinning in circles. My grandma thinks she might not be able to see very well or hear either. She isnt very coordinated anymore. I got her when she was 2 Months old and gave her to my grandma when she was 6 months old. She hasnt had any problems before.. what are a few home remedies my grandmother can try before going in to the vet. This has been happening about 3-4 weeks
Add a comment to Chiquita's experience
Was this experience helpful?
Gizmo
Shih Tzu
14 Years
1 found helpful
My dog was perfectly healthy until about 2 months ago, i found him outside flaying his limbs, blood shot eye, drooling, & panting. Doctors say it wasnt a seizure. Something was wrong with his balance. He finally came back home, bed ridden, & diagnosed w/ inner ear infection or stroke or brain tumor. Since then, he has improved a lot, but still loses balance, he can see but not well, it's mainly a lack of depth perception & his pupils still don't react to light. Why since this episode, he's having neurological problems? He was perfectly fine. Neurologist ruled out brain tumor bc of his improvement but another vet thinks it's a tumor. Im so scared for my baby, I want him back to normal. If he had a stroke should he have already recovered? He's been taking antibiotics for the possible ear infection. What's your opinion on this?
sounds very similar to my dog Mickey. How is Gizmo doing?
Add a comment to Gizmo's experience
Was this experience helpful?
Bella
Labrador Retriever
12 Years
0 found helpful
I thought she was going to die. Every time she tried to stand up, she'd immediately fall down. She was drooling like I'd never seen before. I could tell she was panicking by the look in her eyes. I thought she had eaten something it was bitten. I raced her to the vet and found out about dog vertigo. I was relieved to find out it's not as serious as it looks. We are on day 2 and she's able to stand longer and go potty on her own. I just wish I could get her to eat something other than "cookies" and I'm hoping she improves in the morning.
Within 24 hours my dog went from shaking as if he was cold to not being able to bare any weight on his front legs. The vet gave him antibiotics and steroids after not seeing anything in scans and after his first dose he's been getting up. Still weak but he moves.
Add a comment to Bella's experience
Was this experience helpful?
Max
Mastiff
4 Days
0 found helpful
Started with chronic ear infections. Then was diagnosed with megaesophagus and aspiration pneumonia and hospitalized for a week. Recovered now after 3 months of antibiotic and anti nausea meds. Started losing balance a week or so ago, got home from work and he was spinning in a tight circle and collapsed. Rushed to vet who advised I go see a neurologist after initial review.
Neurologist stated signs all point to vestibular/vertigo, continued on antibiotics and steroids now for a week and has gotten so much worse. Used to be able to walk outside with help/support, but can barely get off floor without falling over. Saving grace is that he eats and drinks by hand feeding. Dictor said he may need surgery which requires a MRI to verify infection or tumor.
Devastated because we just spent $8k battling the megaesophagus and have no way of paying for this if he doesnt get better.

Did anyone else's dog get worse before they got better?
Add a comment to Max's experience
Was this experience helpful?
Chibi
Jack Russell Terrier
16 Years
1 found helpful
Hi. My 16 yr old Jack Russell has had an episode of vertigo - beginning of April. Was given steroids and ABs. This seemed to be affecting his L side as he had head tilt and for a bit went round in circles to the L. He see to have it again. No head tilt but very wobbly and could be the other side. He has had nyastygmus and a wobbly head. No keen to move. Not too distressed - sleeping on my lap... How can I help him or do I just see how he gets on?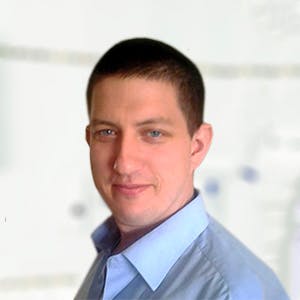 3320
Recommendations
It certainly sounds like a vestibular issue, you should keep Chibi calm and rested, don't allow too much movement and offer all the support that you can. You should monitor him for the time being but it would be wise to visit your Veterinarian to be on the safe side in case of an inner ear infection or other cause which may require treatment. Regards Dr Callum Turner DVM
Add a comment to Chibi's experience
Was this experience helpful?
Glory
Border Collie
16 Weeks
0 found helpful
Hi,
I have a 16week old mix puppy I am fostering for a local rescue. She was pulled from the shelter about 6weeks ago and has been having these episodes ever since we got her but they are getting worse. She has a constant head tilt to the right side and often jults her head to that side every couple mins on a good day and every few seconds on a bad day. On bad days she will begin spinning to the right and sometimes lose her balance and fall. It's difficult for her to sleep because it bothers her and she usually lays down for 5 mins before she stats curling her neck to the right and rolling. She doesn't cry but it seems disorienting. She has been to our local vet multiple times. They tried antibiotics and packing her ear as well as two seizer meds with no improvement. They have referred her to a specialist and indicated she will likely need an MRI. The rescue cannot afford this and I feel for this little girl. My question is there anything else this could be, other things to try? We will likely go ahead with the consultation with the specialist even though an MRI isn't possible. Are their things I should ask the vet or important things to let the vet know? Thanks so much for your time!!!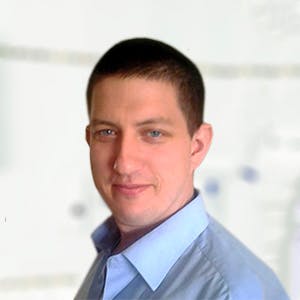 3320
Recommendations
It certainly seems like there is a vestibular issue or other neurological issue, however it is very difficult sometimes to diagnose these types of conditions especially in puppies; congenital defects, inner ear infections, head trauma among other issues may lead to these symptoms but generally at this point an MRI would be the next logical step. Regards Dr Callum Turner DVM
Add a comment to Glory's experience
Was this experience helpful?
Peanut
French Bulldog
1 Year
0 found helpful
I'm babysitting my daughter's 1 year old French bulldog. He has not had any health problems but today we were napping on the couch and I heard him making gurgling noises. I panicked and thought he might be choking since he was on his back and flipped him over onto the floor really quickly. He immediately sat down and started swaying. After a few minutes he could walk but still sways and tips forward. It seems like I caused vertigo by the quick flipping over...can I have caused permanent damage or will it pass once he's settled...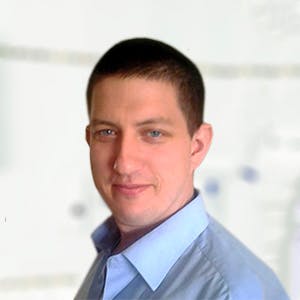 3320
Recommendations
It is possible that Peanut is a little disoriented from being flipped over and it may take a little time for him to find his footing; I would keep an eye on him for the time being and monitor for improvement. There are other possible causes for swaying and dizziness which may include ear infections, head trauma, poisoning among other causes; if he doesn't improve over the next few hours visit a Veterinarian. Regards Dr Callum Turner DVM
Add a comment to Peanut's experience
Was this experience helpful?
Ben
Golden Retriever
11 Years
0 found helpful
Our 11 year old golden retriever is experiencing vertigo. We know it is caused by cancer. He had a neural sheath tumor on his ear, which we had surgically removed. The lab said there were good margins, but about half a year later, he has a mass pressing against a nerve on his head. Our vet does not recommend another surgery. He has developed a pronounced head tilt, and has trouble with stairs, and recently even with walking if the surface is slippery (like hard wood floor vs carpet). Other than that, he is a happy guy. He eats and drinks and wants petting. He will even run on grass- not sure how he manages that, but he does. My question is: are there any treatments to alleviate the vertigo if one can not get rid of the cause of it? We know the day will come when we will have to euthanize him, but he is so totally happy, aside from this dizziness, that we do not feel that day is here yet. It would be a blessing to find something to help with this, so he can enjoy the rest of the time he has left to the utmost.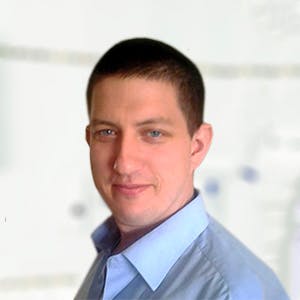 3320
Recommendations
Unfortunately treatment of vertigo is generally treatment or management of the underlying condition which makes managing Ben's case difficult; many cases don't respond to treatment and normally end up resolving either when the underlying cause is treated or the issue resolves spontaneously in idiopathic cases. I cannot think of anything to help Ben in this case. Regards Dr Callum Turner DVM
Add a comment to Ben's experience
Was this experience helpful?
Hazel
Chihuahua
2 Years
1 found helpful
Has Symptoms
dizziness, lack of balance
dizziness, lack of balance, flinchi
dizziness, imbalance, flinching
I recently adopted a chihuahua mix who was very healthy (I took her for her first the first week after her adoption). She has proven to be a very picky eater (I have tried multiple dry and wet dog foods) and she just nibbles here and there but seems to have put on some healthy weight. Today she seemed normal. Doing her regular barking and chasing the cat around and went potty outside (1&2) and they were normal looking. But tonight she has been completely different. She has been lethargic and has been acting very dizzy. She just has been lying in a ball with her eyes slightly open and won't make eye contact or move. I took her out to see if she needed to go potty and she just started shaking and falling over. She flinches at ever sound or movement especially when I go to touch her. I have wrapped her up in her favorite blanket so she feels safe and secure and am just letting her rest. What could be causing her to have such a dizzy spell all of the sudden when she was perfectly normal earlier today?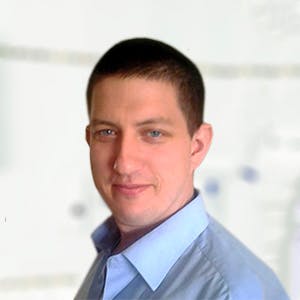 3320
Recommendations
There are many conditions which may affect a dog's balance like this which may include head trauma, poisoning, congenital defects, liver disease, kidney disease among many other causes. It would be wise to monitor Hazel for the time being but visit your Veterinarian as soon as you can to have an examination to determine the underlying cause of the symptoms. Regards Dr Callum Turner DVM
Add a comment to Hazel's experience
Was this experience helpful?
Millie
Shih Tzu
6 Months
0 found helpful
About 5 weeks ago my 6 month old shihtzu mix puppy started alligator rolling, her eyes bugged out of her head, she had trouble standing. When she did stand she would circle. The first few times she had some vomiting. I immediately brought her to the vet because I thought she was having seizures. A few days later I took her to a neurologist. She had an MRI and spinal tap. Both were negative. She can't seem to go more than 5 days without having an episode. The neurologist said it's idiopathic vestibular syndrome. She is recovering more quickly and the episodes aren't as bad as they originally were but the vet also said this isn't common in a puppy her age. We've been keeping a log and it seems sometimes these episodes happen an hour or two after she eats. Could these episodes be food related? How would we know? Since vestibular disorder is uncommon in puppies her age, what else could it be? Thanks in advance for your help.
—Denise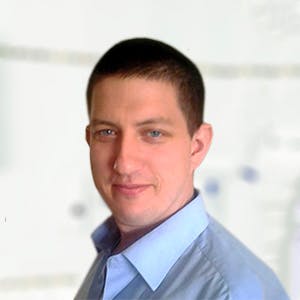 3320
Recommendations
Whilst vestibular disorders typically affect older animals, they may really affect animals of any age; since all tests are negative it is difficult to think of any other possible causes apart from idiopathic vestibular disease. Whilst you may be seeing a pattern between feeding and an episode, you need to make sure that isn't due to an unrelated time interval; you can try feeding at different times and monitoring when an episode occurs to see if the hour or two window is still present. Regards Dr Callum Turner DVM
If it always happens after a meal ask your vet about liver shunts which can cause similar behavior.
How is Millie doing now? My puppy is also a Shih Tzu and is experiencing the same thing
Add a comment to Millie's experience
Was this experience helpful?
Buster
Golden Retriever
8 years
2 found helpful
Hello. I had posted a question a little over 2 weeks ago regarding my 8 year old Golden Retriever Buster's head tilt, loss of balance, circling and earlier diagnosis of external ear infection. Well when we took him top his scheduled follow up he could not even stand up. We had to physically lift him and put him in the vehicle, no easy feat as he is 80 pounds. Anyway, he could hardly stand at vets office without falling over and if he turned his head any more to the right it would appear to be on upside down. This is how the visit went. Vet looked into left ear and said that he did indeed have a ear infection. As he went to look at his right ear Buster yelped and he could only look in it for a second and then reached for a different otoscope, yet still did not look but for a second simply because Buster could not tolerate it. The vet immediately leaned against the wall and proceeded to tell us that he could see a mass behind Buster's eardrum and said that was causing his symptoms and our only option was to take him to Auburn, Alabama ( about 200 miles from our home) to have a MRI and start treatment but that it would be very expensive. He said he was sorry. Visibly upset, I asked him if there was not any way he could take a closer look and do more tests and he agreed and said that he would take blood, sedate him, cope deep in his ear for a closer look and give him a steroid shot while he had him sedated but warned us that this could cause the mass to enlarge. Knowing that we would not put Buster through treatments for a brain tumor due to a number of different reasons, I felt that whatever he seen we would go from there. He said to give him about 3 hours and he would call us when he was finished. As the physician stated that he was 99 % certain it was a mass, we went home to tell our 3 teenage sons what was going on and ask their opinion. Devastatingly, the family as a whole agreed that we would euthanize our precious boy as we could not bear to see him suffer in this state anymore just because we wanted to keep him alive. As a 10 plus year Inpatient Hospice/Palliative Nurse I have took care of my fair share of brain tumors in humans and I feel that palliative care would be the best option for us. Anyway, we all but had Buster buried ( we were actually planning his burial) when we decide to return to the vet's office a couple hours later. I could hear Buster in the back crying out trying to come out of sedation. I was completely heartbroken and ready to hear the worst when the vet came out and said " Well I have some good news , Buster does not have a brain tumor but a ball of infection behind his ear drum and that he gave him a strong steroid shot and also had 2 medications to start him on and he said he should be feeling better in less than a day and to bring him back in a week. This is what was done at the vet's office : 1 CBC,CHEM,Electrolytes (Abaxis),0.83 Telazol injection,4.10 Atropine injectable, 1 Cleanse ears and irrigate, 1 Depo Medrol injectable>50#, 1 Polyflex per injection, 28 Ditrim 960 mg tabs to be given BID,and 70 Prednisone 20 mg to be titrated from 2.5 tabs down until completed. As soon as we got home even though he couldn't walk he was crawling all over the living room to get us to pet him. In less than a hour he was up walking ( still a bit wobbly) but much better even with head tilt. Within 12 hours he was running up and down our stairs to go outside to potty and was eating and drinking and of course urinating very frequently. Within 2 days the head tilt was completely gone and no balance problems was noted. However, on the 2nd day of antibiotics he threw up for 8 hours nearly straight but seemed fine otherwise. It stopped on the 8th hour and he has not thrown up since. He has since acted like the old chipper hyper dog he always has been although after 4 days he developed a droopiness of his right eye with redness and drainage with a third eyelid forming ( the same side as the infection). He went to the vet exactly a week after the above visit and they diagnosed him with conjunctivitis and when they tried to look at his ear even with 4 people holding him he was too strong and would not let them. The vet said he looked and was acting like a totally different dog and that the only way he could effectively look at his ear again would be to sedate him again but he wouldn't recommend it right now since he seemed to be doing great but to bring him back if any symptoms returned. I was not with my husband and son at this visit but my husband put the vet on the phone (not by my request) but to reassure me that he would just watch him for now and no sedation at this time. He gave him eye drops to use BID for 10 days and his eye is looking better after 4 days. I apologize for this novel but I wanted you to have a more in-depth description of what has went on. These are my questions at this time as I would like to have a second opinion. Why was the vet 99.9 % sure at first glance he had a tumor/mass and then 2 hours later he went from that to a 100 % infection? I thought masses could only truly be detected by a MRI/CAT SCAN. I have no reason to believe that the vet would not be upfront with us after he was so quick to give his diagnosis after his initial look. Would Buster's symptoms he had be caused from a pocket of infection? Could the medications he has been on be masking symptoms of the mass? He is also panting more than usual ( I figure this is from the prednisone) and last but not least should I have pushed the sedation and ear scope although the vet didn't see any reason to do it? I apologize for this long post but he feels like one of my human sons and I can't help but worry about him and the symptoms returning and something being overlooked. Thanks in advance for any information you may have time to relay. I truly appreciate your services.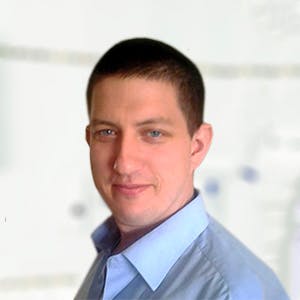 3320
Recommendations
As you are probably aware in your line of work and from your training, the tympanic membrane (ear drum) is translucent and pearly grey in colour which allows for visualisation of the bones of the middle ear in perfect conditions (see image link below); it is possible that your Veterinarian saw a mass behind the membrane and thought tumour, I cannot speak on his behalf and you should ask him about his rationale for this initial diagnosis. It is likely that the infection caused the symptoms as the inner ear is usually affected by middle ear infections and there is the vestibular system; also nerves pass through the middle ear which may lead to symptoms of Horner's Syndrome. Scoping so soon after the initial diagnosis and response to treatment is unrewarding, I would recommend looking down the ear after a week or two so that your Veterinarian can compare before and after. It is also good to read that Buster is bouncing back after what would have been a tragic time for you. Regards Dr Callum Turner DVM www.monvt.eu/thumbnails/14486-228-0-Max.jpg
Sadly after 4 months of being on and off of prednisone for dizziness and head tilt, Buster collapsed on 12/21/17 with non stop seizures for nearly 2 hours. We had been told a month prior that he more than likely had a brain tumor. He had not experienced any seizure activity until that morning. He had his prednisone decreased slowly over a month to see if symptoms would return again ( for the 4th time) and that morning he woke with a severe head tilt but ate a treat 15 minutes before he collapsed. The iv Valium at the ER vet would not stop the seizure and he was very hypoxic. The vet recommended immediate euthanization as he said that the tumor must be continuously pressing against his brain stem?? It was devastating as we had hoped for something else since there had been no previous seizures. He had a great quality of life up until he had the seizure. He was cremated and was buried along side his fellow pup family members. He took a piece of our hearts with him and he will never be forgotten. Thanks for everyone and Dr. Turner for his thoughts during this time of Buster's illness. We were blessed with 4 months that we originally thought we wouldn't have. The pain is very strong but I am happy that he is free from any suffering he might have had. Brain tumors are very common in dogs and it is devastating. I still can't seem to wrap my head around carrying a 80 plus pound dog into the vet and picking up 4 pounds of cremains. My heart aches. :(
Just an update, Buster is on his last 3 days of prednisone. He has already finished his antibiotic. He continues to drink and eat a lot and needs to urinate pretty frequently although I do notice it has decreased as the dosage of the steroid has decreased. I worry that the medication has just been masking his symptoms and he will have a setback once they are out of his system. His eye is looking better ( he still has a few days left on the drops). However, He has started to occasionally rub his face on his legs. At this point, I am just taking it day by day. He is playing and doing tricks and seems to be happy. I still worry about the mass the vet originally diagnosed but it is in my nature to worry. Bottom line, I am just trying to be the best Mom I know to be to him. It has been almost a month since his symptoms started. I will continue to update on him. Thanks
Update on Buster on our Golden Retriever. It has been 1 month to 1 day since his first symptoms started. Over the period that he was on the antibiotic and prednisone he showed dramatic improvement, essentially back to his old self. I was apprehensive when stopping the prednisone so I tapered it down a week longer than ordered. I just had a deep seated feeling that his symptoms would return. The side effects of the Prednisone was manageable but did make him pant and breath hard which concerned me for his health. Anyways, this is his 4 day off the prednisone and low and behold I can tell a gradual return of symptoms such as increased head tilt, wobbling,very minimal circling in direction of right ear, rubbing that side of his face on the ground despite me hollering for him to stop ( he has done this for 3 years, but stopped while on prednisone) tries not to look up at us when we are standing above him. He seems sad and the horner's syndrome although not as bad is still present. He seems to me ( and only me for some reason) to look a little different on his right side of his face versus his left. No one else has observed this. As stated in my earlier posts the vet originally said he saw a mass deep in his right ear and then after his otoscopic exam changed it to a pocket of infection. He will be taken back to the vet for a follow up next week. My question is would the antibiotic not have knocked out the infection? Why was he ok on the prednisone and now his symptoms I believe are slowly returning? I will be addressing these issues with me vet but I have a feeling he was kind of trying to buy is some time and knew all along the there was a mass and not a pocket of infection. Would he have most likely saw a ear mass and not a brain tumor? What are the differences and the prognosis for the ear tumor. Can an ablation cure it? What should our course of action be at the vet? We will be on limited funds for a month or so other than comfort measures and another sedation and scope. What is the price of out an ear canal? Is it curing procedure or even worth it? This is very frustrating and we all are ( I know he is) exhausted and very frustrated that this seems to have started back. How long can a dog stay on prednisone if it is masking symptoms before on just doesn't work anymore? Any additional info before I take him to the vet Monday would be greatly appreciated.
Well we decided to see if the vet's office was open this morning since over the course of the night his symptoms have gotten worse to the point that he cannot walk without tipping over and with a more pronounced head tilt so we took him to the vet and he looked deep into his right ear and could not see anything but his eardrum except for a small amount of inflammation and said that his pupillary response was really good. He said he did not know why he was doing this but that he would give him a steroid shot and start him on another round of steroids and an antibiotic and that he wanted to see him again in a month and of course sooner if he kept on with the symptoms but that he needed to see him in a month to check his liver enzymes to make sure that the prednisone was not too much on his system. I just do not know what is going on. Can dogs have Meniere's disease? Can a chronic inflammation of the ear canal cause the symptoms over and over if the root cause is not found? If the symptoms return after the course of antibiotics and steroids, should the best choice be to have his ear canal taken out? I'm glad that they cannot see the mass/ball of infection anymore unless it was so deep but of course they did see it before and they could not see it this time so that tells me that there was inflammation that has decreased. Anyways this is just so frustrating because he seems so fine while he's on the medicine and then all of a sudden it's a 360 turn when the medication is stopped. I just wish I knew the best course of long term treatment for him. Thank you in advance for any information you can give.
On the 4th day of my last entry above Buster started showing symptoms of head tilt and severe dizziness. He was carried back to the vet and his ear still looked inflamed but not as bad and put him on the same antibiotic and course of prednisone and within a few hours he was like a puppy again. Unfortunately his prednisone ended 4 days ago and this morning he has stasrted the symptoms again. He has an apt at the vet in the morning. I am at a loss, I just don't understand how he can go from a very active dog to a listless, dizzy one ion a matter of a few hours and only after the prednisone has been stopped. His forst symptoms started on August 20th and it is October 26th. He eats and drinks good. His eye (horner's syndrome went away)he has his robust bark back but as soon as the prednisone is out of his symptoms the dizziness, head tilt and lethargy starts. What in the world could this be? Is it possible that a tumor is waxing and waning with the symptoms over this time period or does he have a ear infection so bad that he may need a TECA? Please let me know what you think Dr.Turner. Thanks
Add a comment to Buster's experience
Was this experience helpful?
DeeDee
Boxer
13 Years
0 found helpful
Medication Used
soloxine, sotalol, mexilitine,
Our 13 yr. old boxer was diagnosed with vestibular disease. She also has cardiomyopathy (taking mexilitine and sotalol,, blood pressure and thyroid med) The vets at University Tennessee have cared for her for one year now. In that time, she has had 5 syncopes-which the vets say is not that frequent a number considering her age. The vestibular event was remarkably different from her syncopes.
Physical Therapy was recommended and she has had 7 sessions of water treadmill and balance board.
My question is that I feel that my dogs nervous shaking on the 30 minute drive to therapy, as well as, during the entire session, raised blood pressure, and total exhaustion following, is more stress than the benefit. And nobody seems to answer the question I have about whether or not she still is experiencing dizziness 6 weeks out-she is doing great at home but still has the head tilt. AND if the PT makes her feel more dizziness then it seems cruel to put her through it. I want the best for her but my gut is telling me to stop the PT. No rx's were given for vertigo or nausea, no ear exam was done, and, of course we were advised that anesthesia was too risky for her to have an MRI.
I can not say enough wonderful things about the teaching university.
Biggest complaint is that we feel there is a bit of a disconnect between the specialties (and sometimes what the students say) No "flow"
I should say. Our dog also has been through the cancer department-having had a sarcoma removed from her leg.
I guess after such a lengthy writing my main question is whether she still feels dizzy as long as the head tilt remains? Secondly, is the PT causing her more stress? Do I trust my "gut" because I feel I know my dog best---or am I putting my human emotion where it shouldn't belong?
Thank you, Nancy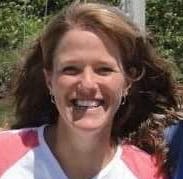 1611
Recommendations
Thank you for your email. Typically, vestibular disease resolves in 24-48 hours, and dogs tend to compensate for the head tilt, and don't tend to have any nausea. if DeeDee is still having nausea, she may have something other than vestibular disease. As far as whether PT is helping or causing more stress, I can't examine her,, so cannot comment on that - that would be a great question to ask your veterinarian, as they have a good idea of what is going on with her. They may be able to give you a better idea than the university, as they will be able to look at the whole picture with her.
My dog has all the symptoms of vestibular but not the eyes his eyes look normal but he did seem a little out of when it first came on. Could he still be having vestibular?
I think you misunderstood-I said that the vet didn't offer any rx. for nausea. I didn't say she had nausea. Her appetite is fine. My question is:If having a head tilt suggestive that she still suffers from vertigo? Meaning that if the head tilt is permanent and as long as the tilt is there is she suffering with a permanent state of vertigo? And if so then I believe putting her in a swimming pool would be a stressful feeling. I wrote to you because our vet has not been able to answer these questions - and we our trying to find another vet...I thought in the meantime I might get some answers and help from this forum.
Add a comment to DeeDee's experience
Was this experience helpful?
Carlos
West Highland White Terrier
9 Years
0 found helpful
My dog had what looked like a seizure the other morning but it did not end. When he was on the floor his body started to spin like an alligator would roll. We took him to the vet but had to wait for them to open. He was like this for over 45 minutes but less bad when we held him tight. If you let him go he would flip over. They did not give me much hope but treated him for vestibular syndrome. He came home yesterday, still a bit wobbly and leaning more to one side when he walked and his gait was off. He seems a little better today but I am terrified this will happen again. To me it looked like a seizure, his body contorted, wild eyed, and at one point his tongue was out. Does this sound like vestibular syndrome? And could have the vestibular issue lead to a seizure? Or the other way around?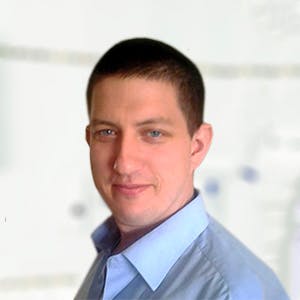 3320
Recommendations
In severe cases of vestibular disease/syndrome a dog may roll continuously due to them not being able to determine which way is up, which is very distressing for them. I don't believe this is seizure related but it may have caused significant distress to Carlos; try to keep him calm and follow the instructions given to you from your Veterinarian. Regards Dr Callum Turner DVM
Hi my dog looks like he has this except his eyes he hasn't had the eye symptom. Could he still be exsperiencing this with out the eye symptom?
Thank you. The only instructions were to watch him and not let him do much jumping or stair climbing. We are watching him like a hawk. He was very tired from the episode and the stay at the vet's office. The only thing that calmed him in the office was a valium IV and I'm afraid this will happen again when the office isn't open. No meds were prescribed.
Add a comment to Carlos's experience
Was this experience helpful?
Kobe
Yorkshire Terrier
2 Years
0 found helpful
I have a Yorkie, he's only 2 years old. I took him in on Saturday night and was advised he could possibly have this. His head is twisting to the left side and he rolls his body around until he is stiff and comfortable. He can't walk at all or hold him self up. He eats regularly and drinks water and his eye movement is unusual. He is conscious and he feels his paws and legs. Please advise if this is treatable or what it may be? He hasn't made a sound for about 5 days now. Any advise will help - Sherly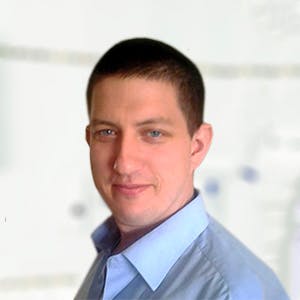 3320
Recommendations
There are a few possible cause for the symptoms you're seeing which may include vestibular disease, inner ear infections, head trauma, vertebral disorders, nerve damage among other causes; I would recommend visiting your Veterinarian since vestibular disease doesn't usually result in a dog twisting around and rolling. An x-ray may be required to check his spine, but I cannot give you any advice on treatment as the underlying cause needs to be determined first. Regards Dr Callum Turner DVM
Add a comment to Kobe's experience
Was this experience helpful?
Igore
Jack Russell Terrier
7 Years
0 found helpful
Has Symptoms
Dizziness, vomiting, stiffness
Dizziness, vomiting, stiffness,
We adopted our jack russel 3 years ago, we were told he was between 3 and 5 years old. He has had episodes of vertigo since we got him and it happens from 1-4 times a week, sometimes includes vomiting. We hold him close and it will subside in 5-10 min. Two days ago he added a head wave I can only describe it as a 'Stevie Wonder' head wave. I have an appointment with his vet but I don't want them to put him on unnecessary meds or do unnecessary tests. I would like to go in with some information so I can point them in the right direction.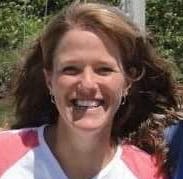 1611
Recommendations
Thank you for your email. Unfortunately, without examining Igore, I have a hard time commenting on what might be happening with him. He may have problems with his ears, or a neurologic problem. Some parasites can cause those signs. It will be best to have your veterinarian examine him, explain any testing that they feel needs to be done (we don't tend to perform unnecessary testing as a rule), and suggest any treatments that might help. If you have questions about any tests or medications that your veteirnarian suggests, you are always welcome to ask for more information and explanation from them. I hope that Igore recovers well.
Add a comment to Igore's experience
Was this experience helpful?
Kwyjibo
Husky/Malmute
14 Years
1 found helpful
My 14 year old HuskyxMalamute collapsed 2 nights ago. Prior to that moment, no one could believe how old she was because she seemed more like 7. She had a similar episode back in April which only lasted the night. This time she was worse by morning. Called the mobile vet and as soon as I said she either had a stroke or she has a brain tumour, he immediately said it sounds like Vestibular disease. Her balance and head tilt are still pretty bad today but I'm more concerned with the dizziness and nausea. What do I give her for that? No point in giving her antibiotics until I know she's not going to throw up.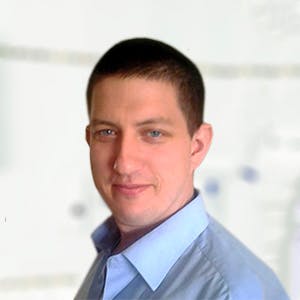 3320
Recommendations
Idiopathic vestibular disease isn't uncommon in older dogs and is usually self limiting unless secondary to ear infections or other causes, I wouldn't recommend using any antibiotics unless prescribed by your Veterinarian. You should ensure that Kwyjibo is hydrated and offer small regular meals during this time; I would recommend getting her checked over to be on the safe side but these cases (if it is idiopathic vestibular disease) should start seeing improvement after seven or ten days. Regards Dr Callum Turner DVM
Add a comment to Kwyjibo's experience
Was this experience helpful?
Jeter
Weimaraner
12.5
0 found helpful
My dog is on antibiotics for possible samanela poisoning. Shortly after starting the antibiotic he started having issues with his balance. Are these two things related?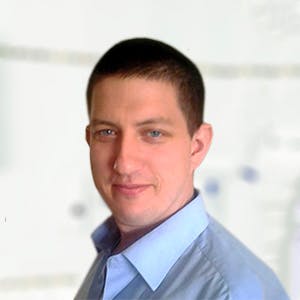 3320
Recommendations
Some types of medications may have an affect on the body which may cause issues with balance, drowsiness or other causes which is why on human medication it says that you shouldn't drive or operate heavy machinery etc… It may be that Jeter is being affected by the antibiotics, gentamicin is usually an antibiotic which may cause issues with the ears but any medication may have a negative side effect. Regards Dr Callum Turner DVM
Add a comment to Jeter's experience
Was this experience helpful?
Piper
Bluetick Coonhound
1 Year
1 found helpful
My bluetick hound has had vertigo since she was about 7 weeks old she's now a year but these episodes don't happen all the time . When they do happen her rear end sways along with here head bobbing back and forth. She then goes through a stag of really hiper active barking and running, sometime they last for hours. I can only notice it when she is standing still but she knows her we're abouts and listens to commands.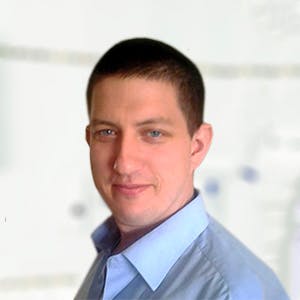 3320
Recommendations
Vertigo or vestibular problems usually occur in older dogs and are of limited duration; long term issues are uncommon in younger dogs and may be a sign of inflammation, infection, tumours, head trauma or poisoning among other causes. The problem with the vestibular apparatus (which controls balance) is that it is hidden inside the skull and requires a CT or MRI to look for anomalies; other possible causes like infections, poisoning and trauma need to be ruled out before progressing with other diagnostic tests. Regards Dr Callum Turner DVM
Add a comment to Piper's experience
Was this experience helpful?
Sky
Yorkshire Terrier
12 Weeks
0 found helpful
My 12 week old Yorkshire terrier is constantly walking in circles. She will walk to her food and water bowl.but after that its back to circling. The woman I received her from said she was pretty much caged much of her life. Sky will literally turn in Circles all day until it is time for bed, and it is always in the same direction. The woman I got her from said she had just started displaying that behavior two days before I got her and I got her yesterday. Do you think this is vertigo?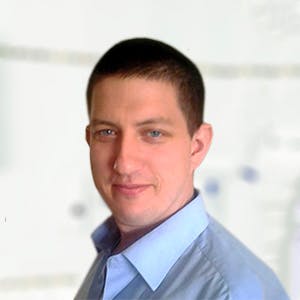 3320
Recommendations
Some small breed dogs may suffer from hydrocephalus which is an increase of cerebrospinal fluid on the brain. You should visit a Veterinarian to determine if it is hydrocephalus or something else; if it is hydrocephalus there are management options available and both of the breeding parents shouldn't be bred again. Other causes may be head trauma, poisoning, developmental anomalies among other causes. Regards Dr Callum Turner DVM
Add a comment to Sky's experience
Was this experience helpful?
Buster
Golden Retriever
8 Years
1 found helpful
Our 8 year old Golden Retriever started losing his balance about 5 days ago and on the 2nd day we took him to our local vet who immediately looked in his ears and said he had double external otitis with a scale of 1 being mild and 4 being the worst that he was a 4+and put a gel in his ears and said for us to come back in a week to have it put in again. Since then he has gotten worse with symptoms of barely being able to stand without tipping over, extreme head tilt to the right, constantly going in circles. He is eating and drinking but not his usual. He has no rapid eye movements. He is still trying to play with his squeaky balls but then gets tired and lays down and breaths heavy. I would think a internal ear infection might cause these symptoms but not an external one. The vet also checked him for heart worms which came back negative. I am distressed as I feel if an ear infection was causing his symptoms he should already be getting better not worse. I am worried he has a brain tumor or brain infection. What is your professional opinion? Thanks so much in advance.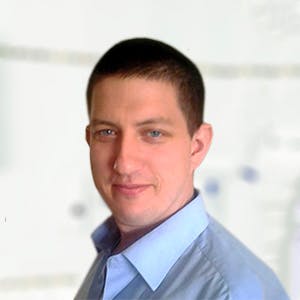 3320
Recommendations
It is difficult to determine a cause without physically examining a patient; but Buster may have an external ear infection which may be concurrent with an inner ear infection (inner ear infections are usually accompanied by external ear infections), vestibular issues, a tumour or poisoning (among some other issues). Many times vestibular issues may self resolve within around ten days, but other issues would require further investigation or diagnosis by exclusion. If you are noticing the symptoms increasing in severity it would be best to visit your Veterinarian again and to get some systemic antibiotics to treat the ear infection from both sides as well as another examination to see if there are any other symptoms. Regards Dr Callum Turner DVM
www.msdvetmanual.com/eye-and-ear/otitis-media-and-interna/overview-of-otitis-media-and-interna
Add a comment to Buster's experience
Was this experience helpful?
Jacks
Labrador Retriever
6 Years
0 found helpful
This is the second time my dog has been like this. He has constant panting, walks with his left side leaning towards something (wall, my leg), wont jump up on the bed or couch, won't lay down just off and not himself. At first I was wondering if it was a sign of a scorpion sting (since there was one in his bed area?) This started this morning and once I was finally able to get him to lay down for a few it seem to relieve his symptoms.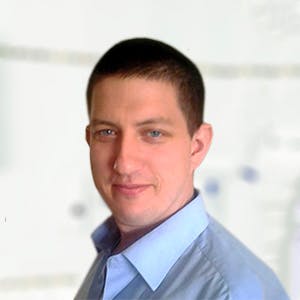 3320
Recommendations
Dogs, like humans, may have issues with their vestibular apparatus which may lead to an unbalanced and wobbly gait; other causes include ear infections, poisoning or poor cardiac output. The symptoms would also correlate to some types of scorpion stings too, but we would normally see a wound with some localised skin irritation too; keep an eye on Jacks and make sure that he is hydrated and has no heart irregularities. Regards Dr Callum Turner DVM https://wagwalking.com/condition/scorpions-poisoning www.petpoisonhelpline.com/poison/scorpions/
Add a comment to Jacks's experience
Was this experience helpful?
Daisy
Chihuahua
2 Years
0 found helpful
We have a 2 year old chihuahua that has recently started stumbling and shaking really bad. We thought that at first it was panic att last type symptoms. She is around 2 other larger dogs and she was cornered by them at one point. Since then off and on she has had some loss of balance and occasionally has some times where she is not walking on her right side front and back paw. If she gets up to walk around she is not able to stand. She has not been wanting to eat much. She tries to drink water and she can't stand long enough to drink as her face falls in the bowl. We have been trying to keep her secluded from the other dogs wondering if It is an injury of some kind. We have tried doses of prednisone but it has seemed to make it worse. This is my 14 year old daughters dog and I am just wondering if this could be vertigo or something else or if there is something we can try at home as getting her to the vet is hard as we live over an hour away from one and she gets car sick.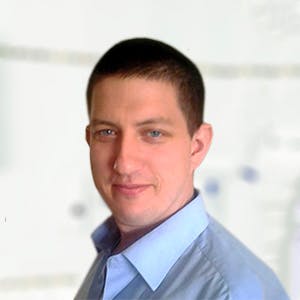 3320
Recommendations
Ideally a neurological examination would be carried out and an x-ray to determine if there is a neurological injury, spinal injury or other causes for the symptoms. Brain injury, stroke, poisoning, vestibular disorders among other causes are all possible causes but without performing an examination I cannot start to think of a course of action. Also, there is no real at home treatment I could suggest apart from rest, segregation and nursing care which I assume Daisy is receiving already. Regards Dr Callum Turner DVM
Add a comment to Daisy's experience
Was this experience helpful?
molly may
Chihuahua
1 Year
1 found helpful
My dog molly sometimes displays signs of vertigo. When this happens she can't catch her balance although she seems pretty happy still. She has been doing this pretty much since we got her but the thing is it didn't start until after a bee sting ( bee sting happened 3 days after bringing her home)so we chopped it down to the bee sting vet said she was fine. A few weeks after it happened again and we thought she might have gotten in to something laid with her she got better quick. So since then it's happened half a dozen times and each time I lay with her and she seems fine shortly after. Does this sound like vertigo to you or maybe something else?
And just to add molly has no other side affects to vertigo, no eye movement no vomit nothing but stumbling and no balance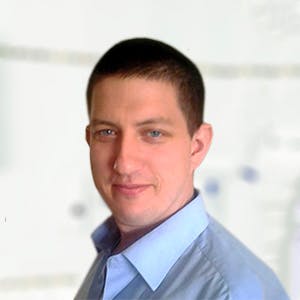 3320
Recommendations
There are a few possible causes including vertigo, ear infections, head trauma (from past injury), heart conditions (heart not pumping enough blood to brain), vertebral disorders among other causes; there are different types of vertigo which may be constant or occasional, if Molly is otherwise healthy with no health issues I would just keep a close eye on things and to look out for other symptoms. Given Molly's small size, a full body x-ray may be useful in ruling out enlarged heart or vertebral problems and she would be small enough to fit on a single image. Regards Dr Callum Turner DVM
Add a comment to molly may 's experience
Was this experience helpful?
Charlie
Chihuahua
9 Years
0 found helpful
We took our dog to the vet and they told us that his constant seizures are caused by either his high blood pressure or he might have epilepsy. He has taken a bunch of blood tests and everything has come back normal. We are not convinced that these are the problems he is having, and we are starting to believe that he might have a brain tumor or spinal mass. What would you recommend would be our next step? Do these symptoms warrant an X-ray?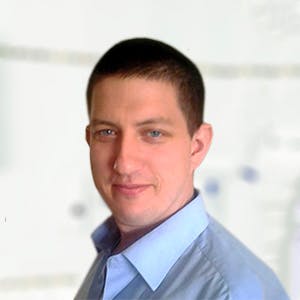 3320
Recommendations
Sometimes neurological conditions can become difficult to pin down and the diagnostic steps required may become cost prohibitive when visiting a Neurologist and having CT scans and MRIs which would most likely be the next step in the diagnostic process; x-rays are unrewarding in these instances. Did you try to manage the symptoms medically? If not it may be worth trying medical management to see if there is any improvement. Regards Dr Callum Turner DVM
Add a comment to Charlie's experience
Was this experience helpful?
milo
Staffordshire Bull Terrier
3 Years
0 found helpful
Medication Used
Keppra and valium and melatonin
We have been told by our vet that our dog has benign positional vertigo and that it isn't serious. The vet said there is no treatment and that we just have to manage when an episode comes on is this correct?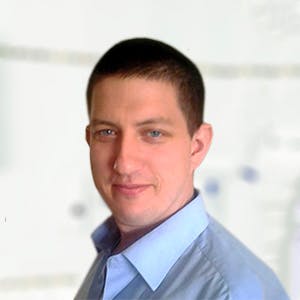 3320
Recommendations
Benign Paroxysmal Positional Vertigo is not a term we use in veterinary medicine as we generally use the umbrella term of vertigo or vestibular disease; there are many causes for these symptoms which include infections, tumours, trauma, inflammation, medicine side effects among others. The diagnosis is a diagnosis of exclusion and if all other causes are ruled out, the cause is deemed idiopathic; CT scans and MRI scans would be useful to rule out some causes but may be cost prohibitive, however it wouldn't do any harm to have Milo examined by another Veterinarian for another opinion. Regards Dr Callum Turner DVM
Add a comment to milo's experience
Was this experience helpful?