What are Brain Tumors?
A brain tumor is a serious condition caused by improper cell division in tissues associated with the brain. These cells are unable to receive the "stop growing" signal and continue to divide, forming masses that can replace or damage healthy brain tissue. Brain damage can cause abnormal behavior, weakness or lethargy, and difficulty moving. Only a veterinarian can properly identify and diagnose a brain tumor, so make an appointment as soon as possible if your pet exhibits unusual behavior or tremors.
A brain tumor is a malignant growth associated with one or more of the structures of the brain, classified by the type of cells in the tumor, the behavior, and any secondary changes seen in or around the tumor. Brain tumors may arise either from the neural tissue itself, or metastasize (spread) from associated muscle, bone or blood.
Book First Walk Free!
Symptoms of Brain Tumors in Dogs
Tremors
Abnormal Behavior
Lethargy
Weakness
Loss of appetite
Vision loss or impairment
Bleeding in the brain
Tissue necrosis
Abnormal hair loss/growth
Causes of Brain Tumors in Dogs
Exposure to carcinogens, either acutely or over one's lifetime
Genetic predisposition
Diagnosis of Brain Tumors in Dogs
Brain tumors vary widely in the type of malignant growth, their location, size and rate of growth. The symptoms of a brain tumor will be determined by two factors: the part of the brain the tumor is damaging, and any other structures nearby. For example, it is not uncommon for bone tumors deep inside the nasal cavity to spread to the brain, causing persistent sneezing and bloody noses, or for brain tumors beneath the eye socket to press on the optic nerve and cause blindness or double vision. Thus, any abnormal behavior or unusual symptom such as bleeding from the nose should be reported promptly to a veterinarian, as this may be an early clue to a hidden illness.
There are many steps a veterinarian can take to successfully diagnose a brain tumor, beginning with a simple head x-ray. This procedure can easily be done in most clinics and thanks to digital imaging, can provide results immediately. However, plain-film x-rays do not always provide enough detail to properly identify or even visualize the tumor, especially if it is of a similar density to brain tissue. Therefore, if the x-ray turns up an inconclusive or negative result, a CT scan with contrast is usually the next choice. A CT scan is essentially a series of pictures taken via a rotating x-ray camera that are re-assembled into a 3D image. To better distinguish the potential tumor from the surrounding tissue, a special dye will be injected using an IV. This dye often causes a sensation of tingling warmth, but is not painful and will not harm your pet.
Another diagnostic tool that may be used is the MRI. MRI technology using magnetic pulses to image the interior of the body, and is better for diagnosing tumors composed exclusively of soft tissue. These machines can be somewhat loud or intimidating, but owners may be allowed to accompany and comfort their pet.
Finally, when the tumor is confirmed and located, one or both of the following may be necessary. First, if the tumor is accessible to surgeons, a biopsy (small sample of tissue) will be taken for testing to identify the tumor. If the tumor is not accessible, or additional information is required, blood or cerebrospinal fluid may be taken for testing, as immunological markers may be present that will identify the tumor.
Treatment of Brain Tumors in Dogs
The treatment for a brain tumor will vary widely based on the nature and location of the tumor, the size and how early it was diagnosed. In general, an accessible tumor will be removed surgically, along with radiation or chemotherapy. Radiation therapy with Cobalt-60 has shown significant increases in survival rates compared to surgery alone.
An inaccessible tumor cannot be treated surgically, and so chemotherapy/radiation may be employed. Steroids to reduce swelling and anticonvulsants to stop seizures may also be used to minimize symptoms and provide the dog with some comfort, but this is usually to ease the passing of the animal, and is not a cure.
Recovery of Brain Tumors in Dogs
In general, outlook for dogs with brain tumors is guarded or poor. Well-defined, single brain tumors that have not grown to excessive size and may be accessed surgically have the best chance of a successful outcome. Tumors in groups or inaccessible to surgeons have the poorest prognosis. Radiation therapy can be used to extend a dog's life over a few additional months, but is not usually a cure. Palliative treatment to make a dog more comfortable is often given, including steroids, anticonvulsants, and painkillers.
Brain Tumors Questions and Advice from Veterinary Professionals
Freya
Shitzhu
15 Years
1 found helpful
Seizure cluster in July. 2 vets suspect a brain tumour. Bark changed, falls up stairs unless she gets a run, wobbles when walking, stares at nothing, seems afraid of me at night, appetite changing and likes very few foods now, sleeps a lot, low grade whine or wheeze as breathing, barks a lot - an hour at a time and won't stop unless fed or sleeping,no longer wants to cuddle or be petted, backs up, as if in fear if you try to pick her up, goes from dog bed to dog bed at night, won't sleep on my bed anymore, seems lost and afraid. But since leaving a light on at night is better at night, still happy to go for walks and sniff her favourite spots, happy to be petted by children when we walk, still likes people food. I am torn because of the daytime, but is it enough to keep her...or is it more fair to her to let her go? (She also wheeze and has hard breathing when sleeping, but I can't tell if it's pain or asthma?)


She is 8 pounds, 15 years old, pomeranian -shitzu (history of pancreatitis and bladder stones)

On phenobarbital, metacam, clomipramine, trazadone.
Freya I am going through the same thing with my schnauzer. It happened so suddenly...she is 9 years old. Like a light switched that had been flipped...she went from bouncing around and running up stairs...to taking them one at a time. Her balance is off and still even on medications is experiencing cluster seizures and tremors...her hind legs are weak. They want to add another med but like the first one...the side effects are the same...schnauzers are know to get kidney failure and liver failed...these meds can cost both. The vet made me feel guilty for wanting to put her down. She is so clingy now...the cluster seizures come multiple times a day. I'm torn because I don't know if having a few more months with her is worth putting her through this. They want to send her to a neuro vet for what? An MRI will not extend her life and the sedation might trigger another bout of pancreatitis...it's a hard choice...she is not herself...such a big change in two weeks.
How you say about trouble with stairs wobbly, and the wheezing same as mine sorry the mri scan was 2500 to find this out but worth the cost to help elevate any suffering he would of experienced without the aid of medication in his last 3 months of life managed without any more seizures and still went for a walk up until the day before I put him to sleep, I'm sorry again Freya if this upsets u but I believe it's best to kno rather than the unknown and the Possibility of a endless seizure that can't be stopped for me seeing have the 2 seizures were by far the worst thing I've ever seen in my whole life I still get tears thinking about him was only jus over a week ago.. xo
Freya I had a red nose pit Bull best dog I've ever had by far , same sorta symptoms but his started as a seizure and progressed the way u describe he was diagnosed with a large tumour half size of his head and died 3 months later I'm sorry to write this reply but hopefully it can help u and ya little mate in some kind of way, to say it broke my heart would be a understatement, literally from the day I got him til day I put him to sleep I did not go to the toilet once at all without him sitting at my feet he was like a shadow😘personally my opinion after a little research and talks with neurologists I firmly believe it's to do with all the electro magnetic radiation these days from cell towers ect smart meters pulsing every 30 seconds affecting possibly their microchip or directly the brain, the chip is inactive they say until it receives a signal that Is and there are more radiation rays u can't see than u can possibly imagine it's scary finding out the world we currently live in and with 5 g coming soon that's the end for humans we will be getting brain tumours at same rates dogs do cause their life is 7 to 1 of our years and 5g operates on about 7 times a more higher frequency than current 4g. Let me jus say once they start chipping us all bets are off.
Add a comment to Freya's experience
Was this experience helpful?
Norm
French Bulldog
12 Years
0 found helpful
My 12 year old French Bulldog passed last night from a suspected brain tumor.

He started having seizures ~3 months ago. My vet thought it was age onset epilepsy so we put him on phenobarbital. A 16.2 mg dose controlled them for the first month. Then he had some more. We upped it to the full 32.4 dose and that controlled them for another month. Then he had more so we ordered Potassium Bromide.

While I waited for that to arrive he had another one that was different from the others. He panted a lot... was really restless.. it wasn't just the typical 1-3 minute seizure.. He didn't recover fully, was much more wobbly than usual.. and had tremors.. I admitted him to er for 24 hours. They stabilized him with valium, a steroid and some other drug as they were the first to suspect a tumor... I picked him up after 24 hours, ordered an MRI to take place two days later, and took him to the beach.. he was still wobbly but walked for a mile with me.. ate a bone I got him.. and then went to sleep. Then he had another mild seizure so I took him back to the er.. the vet there said they could keep him and monitor him, but they wouldn't do anything different than I would at home so they suggested he'd be fine at home so I took him home.. then he had another seizure, and completely seized. I rushed him back, and he passed away in 10 minutes of arrival of cardiac arrest.

I need to know if there is anything I could have done differently. I'm heartbroken and feeling a lot of guilt. He was a great dog and depended on me and I feel I didn't do enough for him.
Hello Norm's owner,

I'm sorry for your dog's passing and your heartbreak. Please don't feel guilty; you did the best that you could for him at the end of his long, and no doubt, happy life.

You followed the doctor's opinion that Norm would be fine at home. I'm sorry that this turned out to not be the case. You had no way of knowing that outcome in advance.

My Boxer most likely has brain cancer, we kept the symptoms at bay for quite awhile but the disease has started rapidly progressing. It's difficult to balance "doing all you can" with maybe "doing too much" which ultimately prolongs his life but does little to improve the quality of life. My head tells me that I can't make Brutus my life long immortal companion no matter what medical intervention I try but my heart feels broken.

Your Norm knows that you love him and that you did your absolute best.
Add a comment to Norm's experience
Was this experience helpful?
Yukon
Siberian Husky
13 Years
0 found helpful
Yukon had is 1st seizure a year ago in July 2018. Due to his age & symptoms, she diagnosed a probable brain tumor. His personality had subtle changes for several weeks before the first seizure. The 1st seizure he dropped to the floor and started convulsing, foaming at the mouth, blood everywhere due to hitting his tongue, lost control of his bladder and bowels. The seizure lasted 3 minutes. When the seizure was over, he cried in distress and took several minutes to get up. Upon getting up he had severe rear leg tremor and his one front law was dragging because he couldn't straighten it. His next seizure was 11 days later. It was just as bad. At this point, he was put on Kepra 2x a day. He went 6 months with no seizures, then they started again, about every 6-8 weeks with the same severity. Kepra was increased to 3x a day. A year has passed and he has now has 2 seizures in 6 days,severe diarrhea and vomiting now accompany the seinsures. He was changed to a chicken & rice diet with probiotics for a week. He barely eats now, his water intake has decreased, extreme tremors and muscle weakness in his back legs, sleeps most of the time, and seems to forgotten how to do things like walk up steps even with assistance. It seems to me that he is coming to the end of his life.
What is your opinion and what else can I do for him?

Thank you,
KB
Take him to a vet that can give him an MRI and spinal tap to properly diagnose the brain cancer and rule out anything else, like toxoplasmosis, encephalitis, etc. Our dog was diagnosed with brain cancer last April. We give him chemo (1 pill a month) - about $140 for 6 pills. He is still enjoying life! Yukon is probably shaking from not drinking enough water. It can get better if treated, hopefully. He is probably sleeping more because is so fatigued from not eating and drinking. He needs prednisone and chemo, by the sounds of things.
Take him to a vet that can give him an MRI and spinal tap to properly diagnose the brain cancer and rule out anything else, like toxoplasmosis, encephalitis, etc. Our dog was diagnosed with brain cancer last April. We give him chemo (1 pill a month) - about $140 for 6 pills. He is still enjoying life! Yukon is probably shaking from not drinking enough water. It can get better if treated, hopefully. He is probably sleeping more because is so fatigued from not eating and drinking. He needs prednisone and chemo, by the sounds of things.
Add a comment to Yukon's experience
Was this experience helpful?
julie
Greyhound
14 Years
0 found helpful
Has Symptoms
excesssive barking for hours
i have 14 yr old italian greyhound julie .she is blind ,but now started excessive barking for hours. we have started her on trezasone to stop the hours of barking and calm her down . vet thinks it could be a brain tumor. what are your thoughts ?
Add a comment to julie's experience
Was this experience helpful?
Pepper
schnauzer
12 Years
0 found helpful
Schnauzer started having seizures 5 months ago and has had 21 seizures. Drs suspect brain tumor. Now she wobbles and falls now and then but it's not a seizure. What is it? Had echo, not heart, not Cushings
Add a comment to Pepper's experience
Was this experience helpful?
Cooji
Yorkshire Terrier
13 Years
0 found helpful
I have a 13 year old Male Yorkie. In the past he is just a normal Yorkie except when we got back from camping this past weekend. Monday morning 9 Sep 2019 I was trying to rub his forehead and I felt a bump and when I look at it there was a 1/8 of inch cut. On that day I noticed that he is limping from his left front leg and having a hard time to get up. I called our regular Vet and told them that I was bringing my dog in. While in the Vet office and the Vet came in I was pointing it out that he has a bump on his forehead with a cut she look at it didn't say anything she came came back and prescribed Benadryl for inflammation for arthritis. Wednesday morning 9:20 AM he has seizure my wife pick him up to calm him down it lasted about 30 seconds and he was fine. On about 10:40AM he had another episode this one lasted about 45 seconds. Called the Vet. On about 12:45 PM he had another one called the Vet and she said to take him to the Emergency Room. On the way to the Emergency Room he had another episode. Presented as a Critical triage. Physical condition all came back normal. Neurological System: Altered mentation with negative menace. X-Ray Minor hairline fractures noted along dorsal-most aspect of calvarium. Before all of this episodes he was just a normal healthy dog playing, eating regularly, sleeping he has no seizures in the past. Friday Morning I called the ER an spoke to the Doctor and he said that our dogs conditions has not changed at all and the pupils ar not responding to the touch.
Add a comment to Cooji's experience
Was this experience helpful?
Emma
Shetland Sheepdog
9 Years
1 found helpful
Emma presented with allergies and red itchy eyes at first. So we have her APOQUEL. Then her right eye started to bulge and left eye appeared to have anterior uveitis. Then the vet said she had something systemic. After running all of the blood work, tick test, chest x-ray, and ultrasound, everything came back normal. Now they suspect she has a tumor somewhere in her brain or behind her right eye cause it to bulge, which also explains why the left eye is so inflamed. She isn't responding to presnisone or doxycycline. Lethargic, panting, uncomfortable, all signs of pain. I can't get in to see an internist for another week and I keep going to the ER and they keep sending me home. 1) Is she going to before I can get to see the internist?! 2) did the Apoquel do this to her?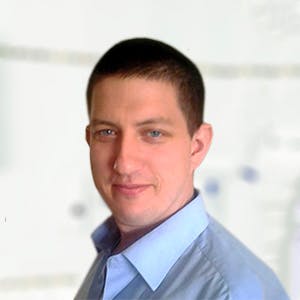 3320
Recommendations
As far as I am aware, the issues which Emma is presenting with are not associated with Apoquel (Oclacitinib), see link below for prescribing information. If the eye is bulging and there is an unknown cause, I would be tempted to do an ultrasound of the eye to see what is behind. Regards Dr Callum Turner DVM www.zoetisus.com/products/dogs/apoquel/downloads/final_apoquel_pi_030116.pdf
Thanks, I read the pamphlet too. Doesn't apoquel suppress the immune system? The cancerous tumors could have stayed at bay for at least a couple more years. She showed no signs of cancer before I gave it to her. Then two weeks later, full blown cancer. I'm sure Apoquel accelerated the growth of the tumor. There's just now way this is a coincidence.
Add a comment to Emma's experience
Was this experience helpful?
Ziggy
Jack Russell Terrier
13 Years
1 found helpful
I took my dog in a couple months ago for a quality of life check and was told he had a suspected brain tumor. He is 13 and has been an excellent service dog for 12 years. He is now having seizures daily but over the weekend he has started having severe diarrhea. How will I know when it's time to let him go? He doesn't seem to be in any pain. He just has severe panic attacks post ictal after a seizure and the vet gave me some valume for that. I don't want him to suffer, he deserves to go peacefully at home. But at what point would you advise I consider letting the vet help him die? How can I tell how uncomfortable he is?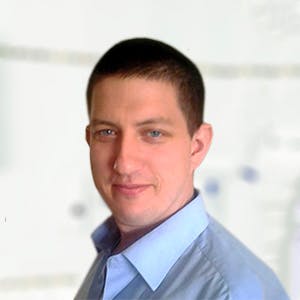 3320
Recommendations
It is very difficult to determine 'when it is time' as each case is different; generally I look at quality of life and whether an animal is still enjoying their life reasonably well. I generally look at if a dog is relatively active, no behavioural or personality changes, eating well and still as control of their bowels and waterworks; pain and other issues will generally cause a problem in one or more of those areas so it is good to start looking there. Regards Dr Callum Turner DVM www.dummies.com/pets/dogs/how-to-decide-when-or-if-to-put-your-dog-to-sleep/
Add a comment to Ziggy's experience
Was this experience helpful?
Magic
German Shepherd
8 Years
0 found helpful
Hi, my dog Magic has recently started to act very tired all the time. He would occasionally yelp whenever he would stand up. And then he would just start walking around and bumping against walls and occasionally almost falling over. I took him to the my veterinarian and he said that he has a fever and prescribed Magic some steroids and antibiotics. Today is the first day of me giving him those, so I'm sure not much has changed, however he laid in one spot for about 6 hours and currently he is just walking around and putting his head in corners. Again, occasionally stumbling and almost falling over. He also would shake his head back and forward for about 2 seconds and then stop. My vet didn't say anything about a brain tumor, he only said fever. Could these symptoms be caused by just a fever or should I have him looked at more closely?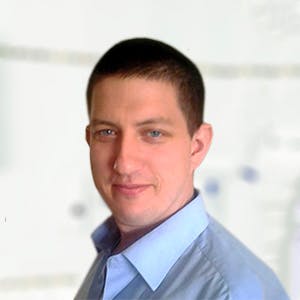 3320
Recommendations
Head pressing or staring at corners is a concerning symptom which may be caused by a few different neurological conditions, if this wasn't discuss with your Veterinarian yesterday you should call them to add this symptom to the list to keep your Veterinarian informed. One day of treatment is unlikely going to show any improvement and it may take a few days or a week before an improvement is seen. Regards Dr Callum Turner DVM
Okay, I called and let him know. He said just to give it time and let the medicine do it's job and if he doesn't improve to bring him back in
Add a comment to Magic's experience
Was this experience helpful?
Bronte
American Pit Bull Terrier
7 Years
0 found helpful
Has Symptoms
Paralysis of one side of the face.
Hi there my Staffie lost her Staffie smile on one side of her face. She has a slight tilt of the head. Wasnt eating but drinking alot. She had a blood test which indicated pancreatitis or an obstruction. My vet ordered a ultrasound and the couldn't find an obstruction and told me she has a brain tumor. Shes still happy and enjoys her walks but ehen she is home she seems really sad. I dont know how long I have with her. Shes only been sick with these symptoms for 4 / 5 days. I guess time will tell but Could they be wrong? How much time do I have left? Does it seem like a serious tumor to you? Thanks so much Nina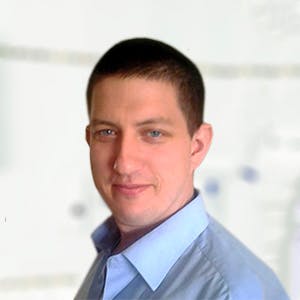 3320
Recommendations
Without a CT or MRI we cannot know for sure whether or not Bronte has a tumour, but from symptoms it can be suggestive; injury to the facial nerve may also cause differences between the two sides of the face. I cannot say how much time is left because we don't know if it is a tumour or the progression of any tumour. If in doubt, visit another Veterinarian for their input into this as they will be able to perform a hands on examination of Bronte. Regards Dr Callum Turner DVM
Add a comment to Bronte's experience
Was this experience helpful?
Dexter
Mix lab-pitbull
7 Years
0 found helpful
My dog started having seizures just before he hit 7 years. He has always been in puppy stage and he still is. First two seizures were 6 months ago within 24 hours. Then he had two more over the six month course. I understand he is in the gray zone by the age, epilepsy vs tumor. I'm trying to schedule an MRI for him as not knowing is killing me. Could dogs be just normal for 6-7 months between seizures if it's brain tumor? His last doctor visit last week was all normal except for two seizures in a week.

Thank you!!!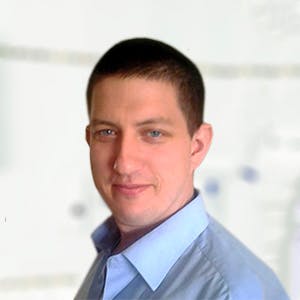 3320
Recommendations
The brain is still considered a mystery for medicine and doesn't always follow a logical pattern; but generally we would to see seizures more often in cases of brain tumours, but not always which is why it is important to have an MRI scan done to confirm whether there is a tumour (or other pathology present). Regards Dr Callum Turner DVM
Add a comment to Dexter's experience
Was this experience helpful?
Chase
Golden Retriever
11 Years
0 found helpful
Hello, my golden retriever, Chase (11 y/o), had 3 grand mal seizures over a period of 7 hours. We rushed him to the emergency clinic where he was administered phenobarbital. Before his seizures happened, he had a clean bill of health, aside from being treated for hypothyroidism. His CBC blood work at the vets on the night he seized came back perfect and did bro have any concerns on his chest X-ray aside from arthritis. He has not had a seizure since being put on a 2x/day dose of oral phenobarbital, and he is regaining coordination and regular behavior relatively quickly. We live in South Carolina and have many toads that come on to our property, as we live off of a river/swamplands, and have read that some species secrete neurotoxins, but would value input regarding possibility of this being caused by a brain tumor. He has an MRI scheduled.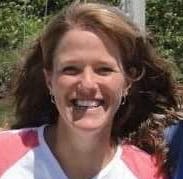 1611
Recommendations
At Chase's age, if you are able to have the MRI, I think that is a good idea. Sudden onset seizures in an older dog are always concerning. I'm glad that he is responding to the Phenobarbitol so well, and if the MRI finds no lesions, your veterinarian may guide you in weaning him down off the medication with the chance that a toad was to blame. I hope that all goes well for him.
Add a comment to Chase's experience
Was this experience helpful?
Clara
Boxer
6 Years
0 found helpful
Has Symptoms
Sickness, wobbly, rolled eyes
We lost our deaf, white boxer, Clara, on 12/04/18 totally out of the blue! She woke us up being sick and her eyes were in the back of her head. She was very wobbly on her back legs and there was lots of bile, sick, some wee & poop everywhere. She struggled to walk out to the toilet and when she did she stood still facing one way. She toppled over and when we ran to pick her up she collapsed onto one side.
A few hours later we were told by the vet the blood test had come back as pancreatitis and she was on a drip & pain relief. Three hours later she had deteriorated and within an hour she had crashed and was being kept alive by a machine (Leading up to this she seemed in perfect health albeit I had noticed she had been having trouble chewing hard chews for around 4 months and her teeth were in perfect condition as was her mouth).
She had also had head tremors in the past but not in our company for over 18 months.
Her nose was wet and cold throughout all of the time she was sick.
She had always been mean to other dogs since our other boxer was attacked.
We are confused as they had been running around on a long walk (she was always walked at least 1.5 hour walks a day).
Do you think we should of done more for her, we are confused and utterly devastated as is her brother.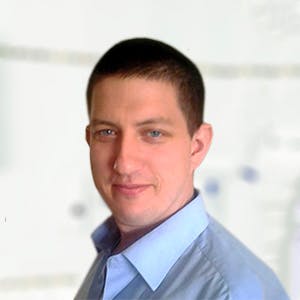 3320
Recommendations
It is difficult to say specifically what exactly has happened here and I would recommend having a necropsy done to help get more answers to ease concerns you may have. Without having more information or examining her I cannot say what specifically happened or if there was more that could have been done on your or your Veterinarian's part. Sudden death is always distressing, especially in the lead up everything was normal. Regards Dr Callum Turner DVM
Add a comment to Clara's experience
Was this experience helpful?
Chloe
Soft Coated Wheaten Terrier
9 Years
0 found helpful
My dog, Chloe, (soft coated wheaten terrier), is nine years old has a brain-stem tumor. She started showing mild symptopms and in January went very very very downhill, when she got an MRI revealing the tumor. Chloe recived Stereotactic radio surgery. She has been on prednisone from january up until this point. In febuary, Chloe went to UGA and the doc said she was doing better than they would have thought, and took her off prednisone by half. Instead of 10mg she was now taking 5mg. She did well for about two weeks being off of it, until about last week, she started getting lethargic, depressed, standing in the middle of the room, not knowing what to do. (confusion?) and her eye which was the only thingtwitching because of nerve damage, is now accompanied by the entire right side of her head, and a little of her shoulder. Everynow now and then her head will jerk, her right eye has alot more green gunk than normal, and is crusty. Her eye looks sunken down and in the back in the socket. She has been gagging, and she has lost her bark completely. All that comes out is a wisper. Her poor nose is also very cracked, and i thought about putting vasaline on it. All she ever wags her tail about is treats. Im not sure how good her quality of life is right now, or if she gets to a certain point that she should get put down.(i do not want to do that option at all)-:( ANY tips to help any of her symptoms/ side effects would be great. Also do you think another round of stereotactic radiosugery would do any good or bad? Is it bad she has been on prednisone this long, and consider that maybe shes feeling poorly BECAUSE she was taken off the prednisone? (she is back on 10 now...third or fourth day i think). How long does it take for prednisone to go through her system? We are giving her eye drops for her eye becauase she can no longer blink in that eye. Would a glass eye be bad? Could she still get an infection with one? (im worryed that her right eye might have or develop one). Is there anything im missing as a treatment to kill the tumor cells? (she cant have sugery because its on the stem). Im just so worryed about her, because i got her in first grade, and she the only dog ive ever had. Follow her updates on Instagram @3raderdog . The only pet's death ive experienced was a fish and that was a few years ago. Im 15, and i want to be an oncologist so feel free do give an IN DEPTH answer, i would really like that. thank you - Gabrielle. :)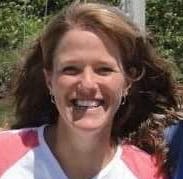 1611
Recommendations
It seems that you have done everything that you can for Chloe. I'm sorry that that is happening to her, and I absolutely know how hard it is to come to terms with our pets aging. I think that you need to take a very close look at what her quality of life is, as it does not sound liek she is having very much fun. Our dogs are so wonderful to us, it is part of our responsibility to make sure that we are being fair to them. Since I cannot examine her or determine whether she is suffering, or just tired, or if the prednisone will help prolong her comfort, it would be best to have an honest conversation with your veterinarian. They will be able to give you an honest answer, and they can see Chloe and assess whether continuing with her treatment is fair to her.
Add a comment to Chloe's experience
Was this experience helpful?
Hope
German Shorthaired Pointer
11 Years
0 found helpful
My 11 yr old Pointer was just diagnosed with a brain tumor. We noticed that she was having some aggression issues towards our other dog, which she gets over just as fast as she gets them, but we just noticed that her eye that has a cataract, the pupil does not retract with light . After her examination, they determined that the eye was able to be viewed fully by their instruments and the cataract is not causing a vision problem. They have determined after getting more info from us and testing; i.e. her unsteady/falling (which we contributed to age and our wood floors) aggression and pacing around are house, etc., that this is the diagnosis. We have opted to give her anti-inflammatory and anti-anxiety meds, I guess to give us the time we need with her. Is there anything else we can do or look for with the progression of this terrible diagnosis? How will I know if she is in any pain, other then her tail not wagging? Thank you, Hope's Faithful Owner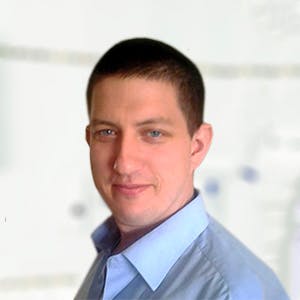 3320
Recommendations
The effects of a brain tumour may take different paths, some may progress quickly whilst others will be slow; it depends on the area of the brain affected and the specific type of tumour. Generally, I look at behaviour and ask if an animal is more lethargic, less playful, spending time away from the family (distancing) as well as any other strange behaviour (loss of appetite etc…). With the manage path you've chosen, you would be looking at managing symptoms as they come along; you should have regular checks with your Veterinarian to discuss whether any changes need to be made. Regards Dr Callum Turner DVM
Add a comment to Hope's experience
Was this experience helpful?
Zoey
Yorkie
6 Years
1 found helpful
Hi my toy Yorkie, Zoey, has been having seizures and the blood work came back good. My vet thinks it could be a brain tumor causing her seizures. I will have to drive some ways in order to get this test done and the cost of this is not in my budget. Can you advise in your experience the chances this being a tumor before I take this ride and find the money? They have prescribe her Phenobarb to stop the seizures. I am hoping this would be good for her treatment without spending extra money.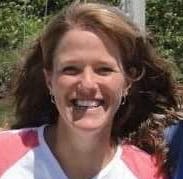 1611
Recommendations
Thank you for your email. WIth normal lab work, the two possible reasons for Zoey's seizures are a tumor, and epilepsy. If the phenobarbitol controls her seizures, you may not need to have the MRI done, as she is a young dog to have a tumor. If the phenobarbitol does not control her seizures, you may need to have the MRI at that point. An MRI is the test of choice in a seizuring dog, but is not always a feasible option.
Thank you so much for helping me with my decision. This was my plan. I will still call ahead to the hospital to inquire on the cost of a MRI. I have read that toy yorkies are prone to being born with turmors, seizures, etc. I just wanted to see if trying the meds first would be a sensible start then if need be move on to plan B- MRI
Add a comment to Zoey's experience
Was this experience helpful?
Barny
German shepherd mix
13 Years
0 found helpful
Has Symptoms
Seizure once. Weeing in house night
My old dog has his bloods all checked as a result of a seizure vet said as nothing showed up in the bloods he thinks it's a brain tumour his other symptoms are being hungrier thirstier getting up and down for about an hour every night off his bed on to the rug. Shakes his head more now like he's got something in his ear.he also has got Rthiritis in his shoulder and he has weak back legs but most nights now he's urinating in the house we don't know if he's fitting as it's in different rooms and a lot of it he never does it in the day when we are at work only at night surely if it had been a water infection or a spinal disease would it not show up in the bloods Barny had taken he still loves his walks but we just don't know what to do vet said it was a brain issue as his bloods were clear if it's anything else what could it be ?hes had no more fits as yet just the one as far as we know can you advice any possible cause for this please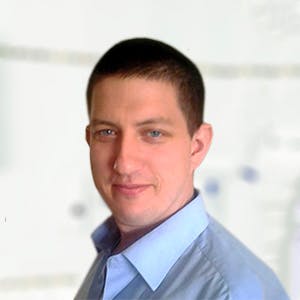 3320
Recommendations
There are various health issues which may affect dogs especially as they age; without an MRI or CT scan, a brain tumour diagnosis is a diagnosis of exclusion once all other possibly differential diagnoses have been ruled out. Blood tests rule out conditions affecting the liver and kidneys as well as other issues; but poisoning, other toxins, head trauma among other causes need to be ruled out as well before settling on a diagnosis of brain tumour. Without examining Barney I cannot say what other possible cause may be. Regards Dr Callum Turner DVM
Add a comment to Barny's experience
Was this experience helpful?
Barny
German shepherdx
13 Years
0 found helpful
Hi my dog Barny whose 12 has a suspected brain tumour he's started to urinate in several places at night only he never used to when I got up this morning I saw the whole sheet that I put down to protect the rug virtually full of pee does this mean he had a fit in the night ? It was also a bit on the wooden floor and in another room I'm wondering if he's had fits we don't know about he's had bloods all clear vet says it's a brain issue can you give me any advice whatsoever please he's weeing most nights now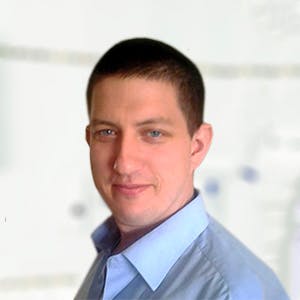 3320
Recommendations
It is difficult to say whether the urination is due to seizures (does he have them during the day), spinal issues (German Shepherds are prone especially as they age) or other age related incontinence. The best course of action would be to set up your laptop (use the web camera) or a regular video camera to record the area during the night so that you can see what is happening and when it is happening. Regards Dr Callum Turner DVM
Add a comment to Barny's experience
Was this experience helpful?
Galileo
Labrador Retriever
10 Years
0 found helpful
Greetings: My 10 year old labrador went to emergency for tilting head and loss in balance. My dog was prescribed 2 capsule of Cephalexin 500 Mg every 8 hours and 1 tablet of Prednisone every 24 hours. She has been taking the medication for 4 days with no improvement of tilting head and loss of balance. I'm still walking my dog 2 - 3 miles per day with no problem. She still has a healthy appetite and drinks plenty of water. She still appears to have healthy poops and pees. I have been referred to a surgeon by the emergency vet. Because I have no pet insurance. I am considering having tests done at Vet Playas in Mexico to save money. My online research is dog X-ray, CT scan, and MRI. I will also have EKG and blood work done. What X-Rays should I have done? Head and chest? I assume the CT and MRI should be of the head, yes? How many X-Rays, CT scan and MRI should I have done for a nuerologist or surgent? Thank you for your time. It is greatly appreciated. Best, Bobbi & Galileo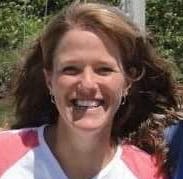 1611
Recommendations
Thank you for your email. Without examining her or knowing more about her situation, it would be irresponsible of me to recommend a certain number of x-rays. When you have the consultation with the neurologist, they will be able to localize the affected area more specifically, and order the appropriate tests. Most likely the testing will focus on the head and neck, but there may be other concern that warrant a search in other areas. An MRI, x-rays and lab work should provide a lot of information as to what might be going on with Galileo, and your neurologist will be able to make recommendations based on those findings. I hope that you get good news from the testing for him.
Add a comment to Galileo's experience
Was this experience helpful?
Barny
German shepherd x
12 Years
0 found helpful
Has Symptoms
Seizure then urinating at night
Hi my dog is barny who is 12 has a suspected brain tumour has he had a fit 2 weeks ago vet done his bloods and all were clear vet said to wait and see if he has anymore fits what's worrying me now is he's peeing in the house nearly every night in 2 or 3 rooms lots of it . I'm wondering if it's related to the tumour as he is a very good dog and house trained . He doesn't go at all in the day when we are at work he also poos bug that can be anytime I'm thinking if this is incontinance what doesn't he go in the day when we are at work could it be his age or related to brain tumour any advice you could give us we would appreciate thanks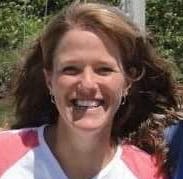 1611
Recommendations
Thank you for your email. I'm sorry that Barny is having this happen to him. Unfortunately, change in behavior is one of the things that can happen with a brain tumor, and dogs might forget that they are house trained. Since you recently had lab work done and his kidney function was normal and there wasn't any signs of diabetes, it is most likely related to the tumor. It may help to be aware that he has this problem now, and restrict his access to the house to a spot where it is easier to clean up. I hope that he is able to stay comfortable for a while longer.
Add a comment to Barny's experience
Was this experience helpful?
Momo
Poodle x Bischon frise
9 Years
0 found helpful
Hi my dog Momo has confirmed today that she has a brain tumor at around 1.5cm. She is a poodle mix bischo frise and is 3.7kg. 3 weeks ago she had her first seizure and it happened again last week and this week. So we brought her to the vet and she had the MRI today, and was found that there's a tumorat her left brain forehead just behind the sinus. As suggested by the vet surgery would be quite dangerous and chemotherapy alone may not have very satisfying result, also there's no radiotherapy in Hong Kong at this moment, we chose to have palliative treatment. I would like to ask if a 1.5cm big tumor is big to a 3.7km dog? Is it the last stage? And if it is so is there any supplement or treatment we can provide to her so that she could feel more comfortable?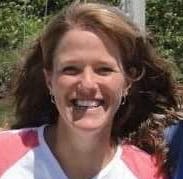 1611
Recommendations
Thank you for your email. WIthout examining Momo, I unfortunately can't recommend any treatments. The size of the tumor and the impact that it will have really depend on what part of the brain it is impinging on, and some dogs tolerate brain tumors well other than having seizures. You may be able to help her seizures with medications to at least minimize them - it would be best to discuss that with your veterinarian, as they have seen her, and know her full medical history and situation. I hope that she remains comfortable and you can keep her with you.
Add a comment to Momo's experience
Was this experience helpful?
Barny
German shepherd xmastiff
12 Years
0 found helpful
Hi my old shepherd xmastiff has a suspected brain tumour he's had one single fit up to now it only happened on Monday he's 12 yeRs old he's had all bloods and they were all clear the vet says there's nothing they can treat? And to wait to see if has any more fits . What sort of time are we looking at that we would have left with our boy and how fast do tumours progress wether cancer or benign thankyou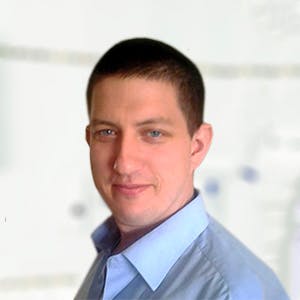 3320
Recommendations
Since a tumour is suspected and not confirmed (MRI or CT scan required) we can only wait to see if there is another seizure and whether they become regular etc… As for life expectancy, it is difficult to say and I cannot give any specifics especially if a tumour hasn't been confirmed; however we are generally talking months. I would recommend you monitor Barny closely and note any changes in behaviour (staring at walls, barking at nothing etc…), habits and whether he has other seizures. Regards Dr Callum Turner DVM
Thank you I will watch Barny very closely indeed thank you for your help
Add a comment to Barny's experience
Was this experience helpful?
Cherokee
Ridgeback mix
13 Years
0 found helpful
Cherokee was doing great. Running, eating, playing. All of a sudden she began seizures. Vet did testing and is suspecting tumor. Said it would be best to wait on the medications due to the side effects and revisit when they become worse. She has had three seizures in a month now. Two exactly a week apart. This last one was three weeks from the last one. Otherwise, she is fine. How do I know when to put her on the medication? How do I know when too many is too many?
(Not sure if it helps but she has them while sleeping. I often notice when I hear the scratching/running/thumping noises. She usually pees but the first one was the worse and she also had a BM during it too. Wakes and stumbles. Then goes on a eat frenzy.About 30min later she is back to 'normal')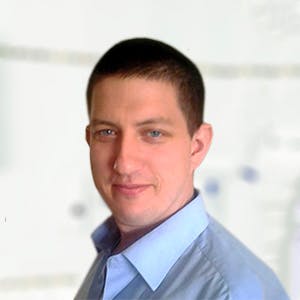 3320
Recommendations
It is difficult to determine what constitutes frequent; for infrequent seizures daily medication isn't recommended but if you are seeing the seizures become more frequent (multiple times per week) then daily medication should be considered. However, all this should be discussed with your Veterinarian and you should be returning for regular check ups. Regards Dr Callum Turner DVM
Add a comment to Cherokee's experience
Was this experience helpful?
Chloe
Soft Coated Wheaten Terrier
9 Years
0 found helpful
Medication Used
steroids, eye ointment, and may
steroids, eye ointment, maybe somet
SO: vet thinks she has a brain tumor. quick story to help you understand the question and situation: Since Dec, she hung her head like Eeyore. When we picked her up from coming back from the beach, she had gunk in her nose and eye. and was very tired. She went to the vet and was put on steroids along with an ointment for her eye. we have slowly been weaning her off of them. Wednesday, (when it snowed) she was fine (tilting her head a little) and playin' around like her normal self(she acts like a 3 yr old despite her age). Then that night, she was laying down, shaking, breatihing rapidly, and shallow. Im 15 and so all i could do was check her heart and breath rate, which was a little abnormal. I thought she was going to die within the night, and couldnt get ahold of a doctor available. Well she was still hanging on in the morning and so my mom took her to the vet, and she spent the night. While she was there they ran some tests for vestibular disease. X-ray of chest showed inlarged heart, and fluid. A doctor who speaclized said the X-ray was messed up, because Chloe was breathing so fast, and it was fat not fluid. Yesterday,(sat) the doctor told us she probably has a brain tumor. We were devastated, and went to visit her. Remember how i said she was doing a head tilt? Well it had made her turn her head over her back, instead of sitting with her head in front of her chest. She was in critical condition: couldnt walk, couldn't sit up straight without leaning over and banging her head, and could barely see out of her eye. We left after 1 and a 1/2hr. The doctor went full steroids again, and later that day showed us a picture of her drinking water, along with getting fluids, through an IV. Later yesterday i looked up brain tumors in dogs and after searching a while, found stereotactic radiosugery, which is available at UGA, and i live about 2 hrs away. I asked chloe's vet and said it sounded like a good option but that we should get her stable first. This morning, i woke up to pictures of Chloe, drinking, standing, laying without a bent head, and her going on a walk! around 5:00 we went and picked her up to bring her home. When she got out of the car, i saw a little tail wagging, and she was urgent to go on a walk around the driveway. She did the grapevine, stumbled, and leaned all to one side while she walked. Possibly because of not being a ble to see out of her eye, or equilibrium, or something else. (oh the doctor said the tumor was probably pressing on her brain stem causing the respitory problems). So a few hours ago we walk her inside, making sure she doesnt fall or slip, and put her on her bed. My mom, gave her a treat, and she ate it but about one minute later, started doing something like choking! we ended up being okay, but it scared the bajeebies out of me! Then shes been laying down since then. Presently on the other side of the room on her bed, resting. Now, I thank you for reading that and here is my question. Since you now know how critical condition she is in, i want to know if she can get an MRI while being on steroids. The vet said it would mess it up. In order to get the stereotactic radiosurgery i meantioned earlier it requires precision using the radiation on the cancer(tumor). I understand that, but taking her off the steroids would, put simply, kill her if shes this bad while on them. I belive that since she has such a strong will, mind and soul she could overcome this if the treatment were preformed. Otherwise the tumor will probably mess her up all together. keep in mind that im 15, and have never lost a pet before so Any opinions or ideas would be greatly appreciated.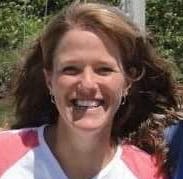 1611
Recommendations
Thank you for your email. I'm sorry that this is happening to your Chloe. I appreciate that you want to do everything that you can for her. I have never heard of steroids interfering with an MRI, and given her situation, she does need the MRI to locate any lesion that is causing these signs. Before having the MRI, you would have a consultation with a neurologist, and they would be able to let you know if the steroids will interfere with any testing that she needs, but I feel fairly sure that she can get the MRI while she is on them. I hope that things go well for her!
Add a comment to Chloe's experience
Was this experience helpful?
Dakota
sheltie pomeranian
12 Years
0 found helpful
My dog is 12 years old. She starting having seizures about 3 months ago and about one seizure a month. The seizure consisted of her falling over and yelping. Her eyes then shut for around 5-10 seconds. When she opens her eyes, her legs start to kick a bit. Once that stops she is tired but gets up shortly after and acts normal. We have noticed her mouth shivers a lot. Recently she started having them daily and now is having 1-2 a day. She has lost control of bowels twice during a seizure. The seizures last about 30 seconds. The vet said her hearing and vision looks fine but doesn't want to put her on seizure medication because it might affect her liver and we can afford the brain scan. Any advice?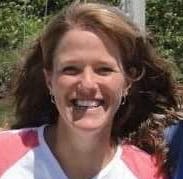 1611
Recommendations
Thank you for your email. If Dakota is having seizures that are increasing in frequency, she may need to go on anti-seizure medication to control them. The seizures themselves aren't life threatening if they continue to be short like the ones you are describing, but 1-2 a day are a lot for her to go through. If her liver enzymes are normal on her lab work, she may be fine starting the seizure medication. I don't know what her blood work looks like, so it would be best to follow up with your veterinarian and let them know they are becoming more frequent.
Add a comment to Dakota's experience
Was this experience helpful?
Luca
Boxerman
12 Years
1 found helpful
Medication Used
Phenobarbital potassium bromide
I have an almost 12 y.o. Boxer named Luca. He started having seizures May 31. On June 1 he was started on phenobarbital. Which had to be upped a few times and is currently on about 200 mg a day. His eating and sleeping habits became a cause for concern lately and we decided that it was probably time to 'let him go'. We went to a new vet because we were unhappy with our current one. The new vet would not put him down and wanted us to add potassium bromide to mix and told us to give him a chance. We agreed and he is home and seems to be perking up with is great. But we have noticed that Everytime one of us bumps into his head or our other dog runs into his head he yelps. We also noticed he can't shake his head like dogs do. Is that a symptom of maybe he might have a brain tumor?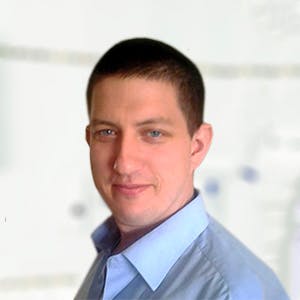 3320
Recommendations
I do not think that a brain tumour would cause sensitivity to the head if knocked but ear infections, salivary gland issues, dental issues and other causes may make his head sensitive. Potassium bromide was a good decision to take and it is nice to read he is perking up; I would take each day as it comes and have your new Veterinarian examine Luca's head in more detail at your next checkup. Regards Dr Callum Turner DVM
Add a comment to Luca's experience
Was this experience helpful?
Alfie
Boxer Chow
9
0 found helpful
My 9 year old boxer dog was recently diagnosed with a brain tumour, he was put on prednisone and gabapentin, he was fine for a couple of weeks and then started mildly fitting and peeing large blood clots, sadly we made the difficult decision to 'let him go'. Just wondering what could have caused the blood clots in his urine, they appeared suddenly and got worse over the next few hours?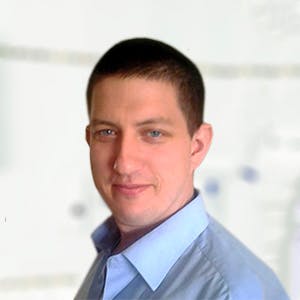 3320
Recommendations
Neither prednisone or gabapentin have urinary blood clots as known side effects; blood clots in the urine may be caused by multiple different causes which include infections, stones, trauma, poisoning, kidney disease among other causes. I cannot say what caused the blood clots, but we know that Alfie is at peace now. Regards Dr Callum Turner DVM
Add a comment to Alfie's experience
Was this experience helpful?
Ernie
Mixed- DNA bassett/ rottw/shinu iba/golden retrie
19.5 years
0 found helpful
Has Symptoms
Seizures hopping severe arthritis
Medication Used
Rimadyl, tramadol, Keppra, fish oil
Hi
I have wonderful mixed breed rescue dog- Ernie- who will be 20 years old in January. If there is a way to live forever, he will find it. He successfully battled cushing's disease several years ago to the point where his required dose of Trilostane became so low, we stopped it. (His Cushings sx were gone as well) Earlier this year however, he developed seizures. He is on Keppra now to control and has ~ 1 per month. Vet does not think related to a Cushings tumor as he responded well to tx , but is thought to be related to a brain tumor.

What is the likely course that will follow for Ernie? I am nervous about this and what to expect. Is there anything else I should be doing for Ernie now to support him? I had a very traumatic experience with a previous dog suddenly dying of heart failure.

Other than likely tumor and severe arthritis which makes it hard for him to get around, he seems fine. Eats well, still plays and very affectionate.

He has developed this "hop" now but I dont know if related to arthritis or the tumor and will be checking with my vet.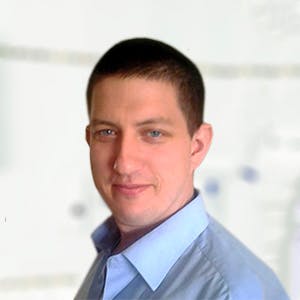 3320
Recommendations
In a dog Ernie's age, it isn't going to be valuable putting him through the stress of tests or imaging studies to determine a diagnosis; at this point it is a case of supporting him through the remainder of his life. Nineteen and a half years is a very good age for a dog and apart from the infrequent seizures he is otherwise in good spirits; regular checkups with your Veterinarian are important to catch and address anything early. The hop may be due to spinal issues or hip issues and isn't unusual at this age; again, support along with pain management is important to ensure Ernie has a good life. Regards Dr Callum Turner DVM
Add a comment to Ernie's experience
Was this experience helpful?
Holly
Golden retriever
8 Years
0 found helpful
My 8 yr old golden developed a head tilt and dizziness a few weeks ago. We treated for ear infection but it didn't help until we added steroids.. my vet says that means she a has brain tumor. Is this true? And should we keep her on steroids? Isn't it possible the ear infection was cured by steroids?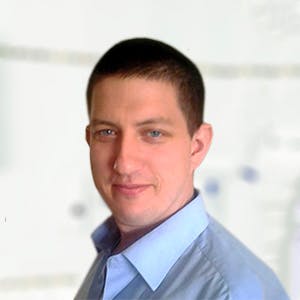 3320
Recommendations
Antibiotics treat infection and in most cases steroids treat inflammation (among other conditions); the treatment with steroids most probably decreased some inflammatory process which may include a tumour. We cannot say that there is a brain tumour for 100% without carrying out a CT or MRI which may become cost prohibitive, therefore more investigation may be required to make a diagnosis of exclusion; head trauma for example may cause inflammation or swelling which may be treated with steroids. Regards Dr Callum Turner DVM
Add a comment to Holly's experience
Was this experience helpful?
Lily
Maltese chihuahua
8 Years
0 found helpful
My dog, Lily, has gone acutely blind within the past 3-4 weeks. Previous to this she seemed extremely anxious, had severe separation anxiety, and a head twitch which developed over a period of a few months. She is a well managed Addisonian, and was diagnosed about 6.5 years ago. I work at a veterinary hospital, and my doctors tell me she still has PLRS, but her pupils are also dilating randomly. Her anxiety had decreased a bit since losing her vision, but she is still very clingy and sometimes restless. They are recommending I take her to opthomology and/ or neurology, but I am just curious if this is a brain tumor which caused her blindness, what is the typical life expectancy, and is surgery usually a viable option once they're blind, or just palliative care? She does not seem to be in any pain and still has lots of energy and a great appetite.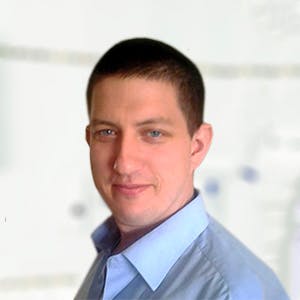 3320
Recommendations
The separation anxiety and the blindness may go hand in hand; as Lily's vision deteriorated she may have become more and more reliant on you and obviously had no idea why she was losing her sight, the anxiety may have reduced due to various reasons since going completely blind. But, the twitching, blindness and behavioural changes may be due to trauma, tumour, infection, toxins among other causes; it would be valuable for an Ophthalmologist to take a look at her eyes first before looking into more expensive tests (like CT or MRI). If there is a brain tumour, surgery is one option of many treatment routes; but a diagnosis needs to be found first. Regards Dr Callum Turner DVM
Add a comment to Lily's experience
Was this experience helpful?
Bailey
Westie
9 Years
0 found helpful
Can you tell me around about figure of what a MRI would cost please. I have a Westie & his vet & I both think he has a brain tumor. I live in Virginia & I would have to drive to Richmond for this.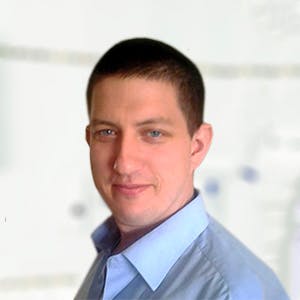 3320
Recommendations
An MRI of a dog's head can cost towards $2,000 depending on the practice, location and Veterinary report; I am not familiar with Richmond, VA but calling a Veterinary MRI center to enquire about the price would give you a better indication of price, I added a link of one center in Richmond, VA. Regards Dr Callum Turner DVM
www.bushvetimaging.com/locations/ (it is the second one down)
Add a comment to Bailey's experience
Was this experience helpful?