What is Eucalyptus Poisoning?
The eucalyptus plant is the major source of eucalyptus oil, which is used in many products for its antiseptic properties, scent, and flavoring. When ingested in sufficient amounts this oil, eucalyptol, is an irritant to the gastrointestinal system, causing discomfort, vomiting, and diarrhea. It is also a neurotoxin and can cause neurological symptoms as well, such as depression, confusion, and seizures. If your dog has ingested any part of the eucalyptus plant or a product containing eucalyptus oil it is important to contact your veterinarian as soon as possible.
Eucalyptol, the chemical in eucalyptus, is a gastrointestinal irritant and a neurotoxin. If your dog consumes either the plant or products containing eucalyptus oil, contact your veterinarian immediately.
Book First Walk Free!
Symptoms of Eucalyptus Poisoning in Dogs
Ingestion of eucalyptol can result in both gastrointestinal and neurological damage, and the symptoms may sometimes be delayed for a few hours. Signs that your pet may have ingested an overdose of eucalyptus oil can include:
Confusion
Depression
Dilated eyes
Diarrhea
Difficulty swallowing
Excessive drooling
Lethargy
Loss of appetite
Low blood pressure
Muscle weakness
Pawing at mouth (burning in mouth)
Pinpoint pupils
Rapid or shallow breathing
Rapid or weakened heart rate
Seizures
Slowed reflexes
Vomiting
Wheezing
In addition to these symptoms, undiluted eucalyptus oil may cause itching, redness, and swelling of the exposed skin.
Types
The natural compound of eucalyptol is found in several plants, though usually in much smaller concentrations.
Plants that contain eucalyptol include:
Bay leaves
Camphor laurel
Cannabis sativa (strain specific)
Cherry laurel
Common sage
Mugwort
Rosemary
Sweet basil
Tea tree
Wormwood
Most of these plants, such as the sweet basil or cannabis, have extremely minute amounts of the chemical. A few, such as the laurel plants, wormwood, or mugwort, can cause the same dangerous symptoms as the eucalyptus plant. As this toxic oil can be found in numerous plants and products, if your pet exhibits signs of poisoning, it is essential to contact your veterinarian as soon as possible.
Causes of Eucalyptus Poisoning in Dogs
The oil from the eucalyptus plant is eucalyptol, also known as cineole. Although it is toxic when undiluted it is also a very useful liquid. It is an antiseptic and has been used to treat skin disorders, bad breath, coughs, and congestion for centuries. As such, it is found in a number of products, from insect repellents to cough drops. Commonly known products such as Listerine and Vicks VapoRub include large amounts of this oil and it is even included in minute amounts in some food products. Although ingestion of the plant itself can certainly be the cause of poisoning, eating products made with moderate to high concentrations of this useful but volatile chemical will result in toxicity as well.
Diagnosis of Eucalyptus Poisoning in Dogs
If you witnessed your pet consuming the plant or product containing eucalyptus oil, then the identification of the item eaten may be all that is required for diagnosing the origin of your pet's affliction. If the cause of the toxicity is not immediately known your veterinarian will question you regarding any opportunistic eating that may have occurred as well as any prescriptions or supplements that you or your dog are taking to determine if they may contain the toxin. If your canine ingested a product with the eucalyptus oil, the packaging will help the veterinarian get an idea of how much of the actual chemical was ingested as well as alerting them to any additional toxins in the product. Many of the symptoms are similar to symptoms and signs of other types of neurotoxins. The aroma the oil produces is rather distinctive, however, and can frequently be smelled on the patient's breath, or in the blood or urine.
Treatment of Eucalyptus Poisoning in Dogs
Due to the caustic nature of the Eucalyptus oil, it is not recommended to induce vomiting in the event of an overdose as this can cause further damage. If there is any oil that is still remaining on the skin or in the eyes, the area should be thoroughly rinsed to avoid adverse skin reactions. Treatment at the veterinary hospital is likely to start with gastric lavage followed by the use of activated charcoal to soak up any remaining toxin. In the case of Eucalyptus oil ingestion, it is particularly important that the gastric lavage be done under general anesthesia, and there is a risk of exposure of the windpipe and lungs to the Eucalyptus oil. General supportive measures will likely include IV fluids for dehydration and combinations of sugars and electrolytes to adjust any imbalances. Laxatives and stimulants may be given to help speed the toxin through the system, and antihistamines and pain medications may be recommended to reduce any itching, swelling, or pain.
Recovery of Eucalyptus Poisoning in Dogs
Ensuring that the environment that the patient will be using for recovery is a quiet and calm setting will help to speed recovery. Adequate amounts of fresh water should be made available and extra bathroom breaks should be expected. Patients that are recovering from anesthesia given for a gastric irrigation may have coordination difficulties at first, and are often initially confused and disoriented. In addition, drowsiness from the disturbance to the central nervous system may continue for a few days. Isolation from other pets and from children is generally suggested until both the medication and the toxin have had a chance to fully clear out of your companion's system.
Eucalyptus Poisoning Questions and Advice from Veterinary Professionals
Trooper
Labrador Retriever
7 Years
0 found helpful
My daughter has a cold and I would like to use the vicks vapopads in the humidifier. The ingredients are eucalyptus oil, camphor, rosemary oil, lavender 40/42 and others. Our chocolate lab loves and has to sleep with her. When he is not allowed he whines and knocks on the door until he is allowed to be with her. Will he be safe with her or should I just force him to stay out?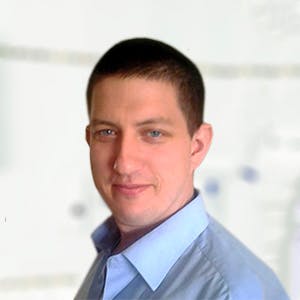 3000
Recommendations
Generally I always recommend not using these types of products around dogs and cats unless it says specifically on the label or packaging (or the Company's website - not a general forum) that it is safe to use around pets. There are so many different products on the market and I am not familiar with them. Regards Dr Callum Turner DVM
Add a comment to Trooper's experience
Was this experience helpful?
Tiva, Sonya, Murphy & Joy
Samoyed
8 Years
0 found helpful
I was using a mix of water and vinegar and few drops of eucalyptus oil for ants and dogs ran over the door jam...looked like they sniffed it....will that hurt them? What if they licked it off the floor?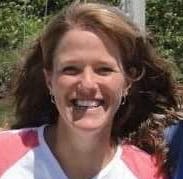 1415
Recommendations
That small amount of diluted eucalyptus oil should not have any harmful effects on your dogs. I hope that all goes well for them!
Add a comment to Tiva, Sonya, Murphy & Joy's experience
Was this experience helpful?
snoopy
Basset Hound
7 Weeks
0 found helpful
I am so worried. I mixed some eucalyptus oil with water and sprayed on our block wall. I read online that this was ok to do to keep cats away and from spraying. My dog has been sick since i've done this. Mostly diarreha. He has an appetite drinks water but it keeps coming right outta him. I am horrified that I may have hurt him in some way. It was mixed w/ water and only a few squirts of the oil. help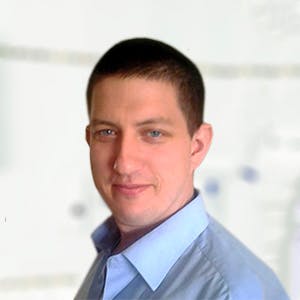 3000
Recommendations
The symptoms match the gastric irritation of eucalyptus poisoning, but also for a variety of other conditions including infection (tummy bug), parasites, poisoning etc… I cannot say for 100% what the underlying cause is, but there is a correlation between the spraying of the eucalyptus oil / water mixture and the symptoms. I would take him down to your Veterinarian for a general check and to possibly get some supportive care. Regards Dr Callum Turner DVM
Add a comment to snoopy's experience
Was this experience helpful?
Bentley
Golden Retriever
2 Years
0 found helpful
I got some fresh eucalyptus last Sunday while in LA and it was in my car for a while during the drive home and has been in the house since then. My dog threw up yellow vile 2 days ago (Wednesday) and yesterday (Thursday). Today he had very liquid diahrea but not too much came out. I don't think he consumed any of the plant as it has been on a table in a vase but could it be toxic by contact in my car or just by being around it? He's eating and drinking water and walking and playing but does seem less active or interested.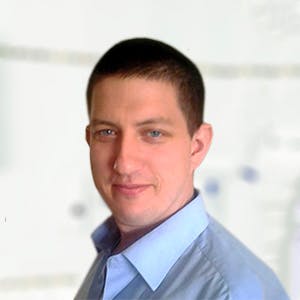 3000
Recommendations
If the cause is due to the eucalyptus plant, the symptoms would just be some vomiting and gastrointestinal tract irritation; I don't think that the plant being in your car would have an effect on Bentley. However for the time being keep an eye on him and try to feed him a bland diet (boiled chicken and rice) a few times per day in small portions to keep his stomach calm and then wean him over to his regular food when there is no more vomiting. Regards Dr Callum Turner DVM
Add a comment to Bentley's experience
Was this experience helpful?
Ukon
English Labrador Retriever
8 Years
0 found helpful
Is eucalyptus oil toxic for dogs when it is diffused into the air? I would like to put it in my essential oil diffuser, to help with my human cold, but don't want it to adversely affect my dog. I've read that it can be toxic to cats when it's diffused, and would like to confirm whether or not it's toxic to dogs as well.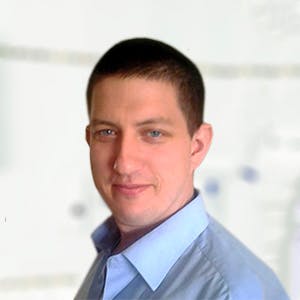 3000
Recommendations
As far as I am aware, eucalyptus oil when used in a diffuser isn't dangerous for dogs but there are many reports online that many different essential oils may be dangerous for pets; I cannot find any reputable scientific evidence to support the use of eucalyptus oil in a diffuser. Generally, if it doesn't say safe for pets I wouldn't use the product. Regards Dr Callum Turner DVM
Add a comment to Ukon's experience
Was this experience helpful?
Chyenne
Boxer
10 Years
-1 found helpful
I have been diffusing an essential oil blend from Doterra called on guard. I have 2 boxers in my home. One is 10.5 years old and the other is 4years old. I just realized that the blend has eucalyptus in it. My oldest boxer started with somewhat of a squint today. I looked up the symptoms on your site and she has the dilated eyes. What can I do to fix this? I have all the windows in the house open trying to air it out.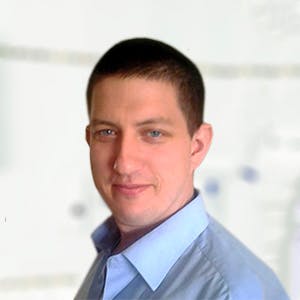 3000
Recommendations
For the time being you should air your house out and also remove any items which may have the oil on them; flushing the eyes with sterile saline may help but it is more of a case of waiting it out for it to get out of Chyenne's system. If there is no improvement in the eyes, you should visit your Veterinarian in case there is another cause of the dilated pupils. Also, read the packaging of the diffuser oil to see if is mentions anything specifically about pets. Regards Dr Callum Turner DVM
I have COPD. I am thinking of using Eucalyptus oil in a diffuser in my home. Would this be harmful to my dog?
Add a comment to Chyenne's experience
Was this experience helpful?
Itchy
Chuahuaha/pug mix
9 Months
0 found helpful
My dog is a 10 month old pug chuahuaha mix. He ate a eucalyptus Halls cough drop. He is lethargic and much less active. Should I be worried or take him to the vet?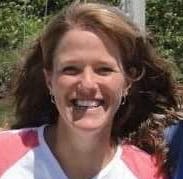 1415
Recommendations
Thank you for your email. If Itchy doesn't seem himself after eating the cough drop, it might be a good idea to have him examined if he isn't returning to normal energy levels. The cough drop isn't toxic, but may be causing GI upset for him. Your veterinarian will be able to examine him, determine what might be going on, and recommend any supportive care that he may need.
I have COPD. I am thinking of using Eucalyptus oil in a diffuser in my home. Would this be harmful for my dog?
Add a comment to Itchy's experience
Was this experience helpful?
Jasper
Staffordshire Bull Terrier
19 Weeks
1 found helpful
If your dog has eucalyptus oil on their skin that is washed off can it cause toxic reactions?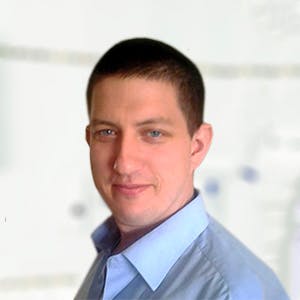 3000
Recommendations
Skin can become irritated, swell and itch if in contact with Eucalyptus oil. Washing off the Eucalyptus oil is the best initial treatment to prevent or restrict any irritation caused; if there is a skin reaction, Benadryl may provide relief (1mg/lb three times per day). Given Jasper's age it would be advisable to visit your Veterinarian, especially if any symptom persisted or got worse. If Jasper consumed Eucalyptus oil, then irritation of the mouth and gastrointestinal tract, respiratory difficulties, vomiting, loss of appetite, lethargy and central nervous system signs (seizures, changes in pupil size and delay in reflexes) Veterinary attention is needed quickly. Regards Dr Callum Turner DVM
Add a comment to Jasper 's experience
Was this experience helpful?
Finn
Brittany (Spaniel)
2 Years
1 found helpful
My dog ate a small amount of dried eucalyptus. Will this have a effect of him? Are there any precautions I should take just in case? It looks as if it's the oils in the plant that affect dogs, and I don't think dried still has the oils, but I want to make sure. Thank you!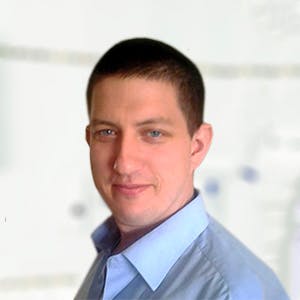 3000
Recommendations
Consuming a small amount of a dried eucalyptus may cause some gastrointestinal symptoms like vomiting, diarrhoea, abdominal pain and drooling; keep an eye on Finn in the meantime and if there are any other symptoms or you're concerned visit your Veterinarian. Regards Dr Callum Turner DVM
Add a comment to Finn's experience
Was this experience helpful?
Jax
Beagle
3 Years
0 found helpful
I bought a wallflower from bath and bodyworks. It's the stress relief scent which is eucalyptus and mint. My dog isn't acting weird but just want to make sure it is safe for him to smell because it's pretty strong.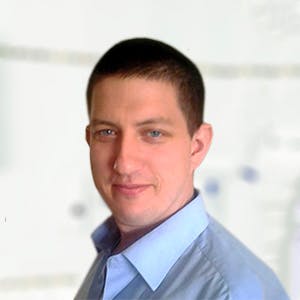 3000
Recommendations
In general I try advise pet owners from having these types of wall diffusers, it isn't just about the smell but many times dogs like to chew on the plug-in device and may either ingest liquid or get a shock if they chew enough at the wall and don't pull out the plug. I couldn't find any specific data on this brand of plug-in, but pets have been known to be affected by other brands; I would call the customer care line on the packaging to ask about pets. Regards Dr Callum Turner DVM www.bathandbodyworks.com/p/eucalyptus-mint-wallflowers-fragrance-refill-023316959.html?cgid=all-wallflowers
Add a comment to Jax's experience
Was this experience helpful?
Oso
Blue Heeler
1
0 found helpful
My dog ate a little of Eucalyptus muscle relaxing lotion, and now has throat problems. Like it sounds as if hes snorting and sometimes has trouble breathing. He still has an appetite and is still playing. Should I still take him in? I don't know what to do.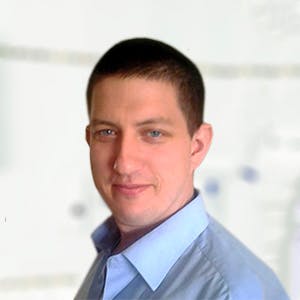 3000
Recommendations
If Oso is having difficulties breathing you should visit your Veterinarian for an examination, there are various different products available which contain eucalyptus and any muscle relaxing effect could cause various problems. Given the breathing difficulties you should visit your Veterinarian to be on the safe side; also take the packaging of the product with you. Regards Dr Callum Turner DVM
Add a comment to Oso's experience
Was this experience helpful?
Ziggy
English Bulldog
4 Years
0 found helpful
My dog got Eucalyptus oil on his feet. I don't think he licked any of it off, and we have washed it off with soap and water. However, he is drooling tons. So far no other symptoms but not sure how long this might last?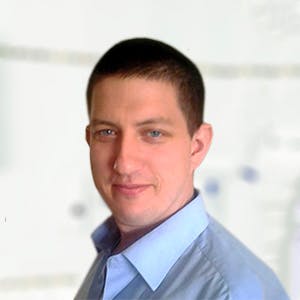 3000
Recommendations
Ideally you should rinse Ziggy's mouth out to remove as much residue as possible since the drooling may last a long time; it would be ideal to visit your Veterinarian to give supportive steps to ensure that there are no further symptoms from the ingestion of oil. Essential oil ingestion is concerning since it may cause burning among other symptoms. Regards Dr Callum Turner DVM
Add a comment to Ziggy's experience
Was this experience helpful?