What is Failure to Absorb Vitamin B12?
Vitamin B12 is necessary for cell reproduction, growth, and without the sufficient amount of vitamins, your dog's vital organs (i.e. liver, heart, brain) cannot perform properly, which will cause illness and eventually death. Vitamin B12 (cobalamin) contains cobalt, which is essential to your dog's health, the lack of which can lead to many problems with the digestive system and even neurological issues such as neuropathy and dementia. If your dog is a Border Collie, Giant Schnauzer, or a Beagle, and he has symptoms of intestinal cobalamin malabsorption (i.e. diarrhea, weight loss), it is important to get him to see the veterinarian as soon as possible.
Failure to absorb vitamin B12 (intestinal cobalamin malabsorption) is a genetic condition that affects Border Collies, Beagles, and Giant Schnauzers that causes the vitamin B12 to bypass the intestine rather than being absorbed. This disease is usually a secondary illness to an exocrine pancreatic insufficiency (EPI) or a small intestine disorder.
Book First Walk Free!
Symptoms of Failure to Absorb Vitamin B12 in Dogs
The symptoms of intestinal cobalamin malabsorption will vary according to your dog's health and how long he has had the disease. This will show up around six months in Border Collies, and about two or three months for Giant Schnauzers and Beagles. If you can catch it early enough, you can get your dog treated right away and the symptoms will not be as extreme as in dogs that have had the disease for a while. The most common signs of intestinal cobalamin malabsorption are:
Diarrhea
Extreme weight loss
Loss of appetite or eating more than usual
Lack of energy
Weakness
Excessive sleepiness
Refuses to exercise or play
Lack of muscle mass
Altered mental state
Seizures
Death
Causes of Failure to Absorb Vitamin B12 in Dogs
The cause of intestinal cobalamin malabsorption is usually genetics, but it has been seen in other breeds due to another underlying disease or injury. However, there are only certain breeds that seem to be at risk for this disease. These breeds are:
Border Collie
Giant Schnauzer
Beagle
Diagnosis of Failure to Absorb Vitamin B12 in Dogs
If you suspect your dog may have intestinal cobalamin malabsorption, even if you have a breed other than a Beagle, Giant Schnauzer, or Border Collie, you should make an appointment to see your veterinarian. The veterinarian will do a complete and thorough physical examination including body temperature, blood pressure, and heart rate. Your veterinarian will also need your dog's medical records, any recent illnesses and injuries, what the symptoms are, and how long they have been going on. You will also need to inform him of any changes in behavior or activity as well as changes in your dog's food.
The veterinarian will also need to run some tests, such as complete blood count (CBC), chemical blood panel, urinalysis, and stool sample. In addition, a specific blood test the veterinarian will conduct, which is called a serum check (vitamin B12) that checks the amount of cobalamin (vitamin B12) in your dog's blood. The veterinarian may want to check to see if the malabsorption is being caused by a metabolic disorder or a parasite.
If your veterinarian finds that your dog has chronic anemia, he will probably want to run more thorough tests to determine if this is related to neutropenia (low white blood cells) and to find what can be done to resolve this issue. Some veterinarians will perform digital radiographs (x-rays) to rule out any other underlying disease or illnesses. After all the parasitic, systemic, infection and dietary causes are ruled out, the veterinarian will check the amounts of folate and cobalamin to confirm intestinal cobalamin malabsorption so your dog can be treated. If the veterinarian suspects that your dog may have EPI, he will perform a test, which gives the veterinarian the exact concentration of trypsinogen. This test has to be done after your dog has fasted, so your veterinarian may want you to come back the following day.
Treatment of Failure to Absorb Vitamin B12 in Dogs
If your veterinarian finds that your dog has intestinal cobalamin malabsorption, a B12 vitamin supplement will be administered orally and he may send you home with some B12 vitamin supplements to administer yourself. In extreme cases, your veterinarian will probably administer the B12 through an injection so it will be absorbed faster.
If there is an underlying disease or infection, your veterinarian will treat that as well with medication or a prescription. If EPI is the culprit, you will have to feed your dog a low-fiber diet with moderate levels of easily digested fats, carbohydrates, and protein. The veterinarian may also give you a supplement of B12 vitamins to give your dog daily for a lifetime.
Recovery of Failure to Absorb Vitamin B12 in Dogs
The prognosis for your dog is excellent if he has intestinal cobalamin malabsorption, although you will need to feed him the special diet and supplement for the rest of his life to keep the B12 level up. You will also need to bring your dog to the veterinarian regularly for follow-ups and routine examination.
Failure to Absorb Vitamin B12 Questions and Advice from Veterinary Professionals
Bailey
Staffordshire Bull Terrier
10 Years
0 found helpful
After having diarrhoea on and off for a few months, despite trying the usual bland diet etc. our dog Bailey started getting constant diarrhoea with more frequent poops a day than usual. Our vet did a poo test and found initially that she had a worm, she didn't say which one, so was given the injection for this as she was due one anyway. She was also given antibiotics.
Unfortunately the diarrhoea continued and we took her back. She had some blood tests done and found she had a B12 deficiency. More antibiotics. By this time she had lost quite a bit of weight and her spine and ribs were starting to show. She was given a B12 injection which we were told she would have once a week for four weeks. But, we were also told that if she hadn't improved by the time the second one was due she would need a scan. We took her back for her second one and she had lost another 1/2 kilo in a week. We were told that there was no point in giving her the injection and a scan has been booked to check for something more serious 😔
Why would she not have the injection and what else could this be? She is fine in herself apart from being hungry all the time to the point of eating her own poo! Could it be a thyroid problem? Not sure if this has been tested.
You should have your dog tested for (EPI) Exocrine Pancreatic insufficiency. This is a send out blood test. It is expensive. If you dog is positive it will need enzymes replacement with meals.
Add a comment to Bailey's experience
Was this experience helpful?
Ryleigh
Great Dane
4 Years
1 found helpful
Our 4 year old female Great Dane has had diarrhea on and off for months, (she has never been quite normal since we got her at 10 weeks and the vet has never said anything at any of her annual check ups). Back in December our family mentioned she had become very skinny (not something you notice really when you see her every day). Her appetite and water intake has not changed. Her eyes were icky and she was constantly scratching, so the vet put her on allergy meds, antibiotics, and eye drops. Nothing really changed so we took her back to the vet, they did blood work and it came back with very low B12 levels. She is now eating a hydrolyzed protein, vegetarian food and is taking a B12 supplement. She has been on this routine for about a month. She has not gained any weight and still very lethargic at times. Last night I noticed that she shivers when we inhales, also that the edges of her ears have become dry. This morning she had no motivation to go outside and potty or even get out of bed..Could this be something more than a deficiency?
Information helpful. Would like to know the amount of B12 a dog should get daily when diagnose with EPI
My dog had similar symptoms and they gave him b12 injections which seemed to help quickly. I would call your vet and let them know right away what is going on. Your dog may need an iv and a different food diet. Keep persisting and make sure you don't accept the "she's fine" answer when you know in your gut something else is wrong.
Add a comment to Ryleigh's experience
Was this experience helpful?
Punkin
Yorkie
24 Months
0 found helpful
Yorkie/Chi mix has had bloody diarrhea/mucus/nausea for the past year. Identified poultry may be an issue, so removed poultry from diet. After months of digestive issues and many tests, blood test indicated low B12/folic acid - so started injections. Was great for about 8 months on fish-based food. Company changed formula, issues started again. Now she is on lamb/sweet potato and seems to be tolerated - but - the day of the B12 shot she sleeps most of the afternoon and doesn't eat until later and the next day she doesn't eat most of the day and often experiences distress/bloody mucus diarrhea after which she starts to eat. Happens almost every week after the B12 shot. I see no indication of side effects from B12 injections.
Add a comment to Punkin's experience
Was this experience helpful?
Fridae
Chihuahua
8 Years
1 found helpful
Has Symptoms
Bloody mucous diarrhea pain
Bloody mucous diarrhea pain low B-1
She has had gassy stomach upset her whole life. Has been eating high grade dog food whole life; recently (abt 1 year) switched to no grain & appeared to be better for a while then back to more frequent & extreme symptoms. Had 2 B-12 shots in less than a week yet blood tests showed low B-12.. lost almost 1 lbs in abt 1 month, appetite is good; has been on Hills prescription d/d Salmon diet (hard & wet food) for last month in a half (thought she was allergic to chicken)has been actively treated for first gassy stomach then colitis, then iBS then colitis again. Blood tests are all normal except extreme low B-12. Dr wants to do biopsy& suggest weekly B-12 shots but i'm Reluctant for invasive biopsy.Has been seen by 2 vets. What could it be? Is biopsy my only choice?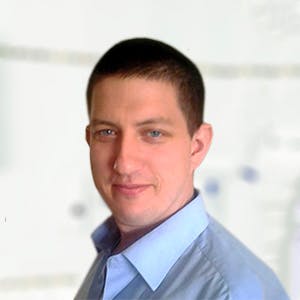 3320
Recommendations
Further testing is required to determine the underlying cause for low levels of vitamin B12 (cobalamin), typically two conditions are responsible for low levels of vitamin B12 (when there is a suitable balanced diet on offer) which are small intestinal disease and exocrine pancreatic insufficiency (EPI) with both conditions having an impact on the absorption of nutrients by the body. Regards Dr Callum Turner DVM
Add a comment to Fridae's experience
Was this experience helpful?
Koko
Maltipoo
4 Months
1 found helpful
My dog got a vitamin shot today, I'm guessing it's the vitamin b12 and right after he got that we got home and he threw up everything he had ate this morning .. he looks very weak and sad. I gave him suero since he wasn't drinking any water . Is this a side effect on the vitamin shot? And should i not worry or should i take him to a vet if it doesn't stop?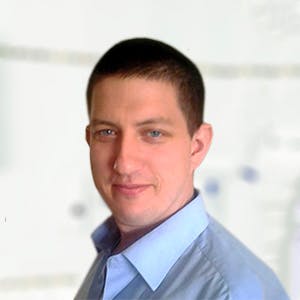 3320
Recommendations
There are normally no adverse reactions to a vitamin injection apart from possibly some localised irritation to the injection site; the vomiting and weakness may be due to the stress of the visit to the clinic. Monitor Koko and if there is no improvement or symptoms get worse return to your Veterinarian. Regards Dr Callum Turner DVM
Add a comment to Koko's experience
Was this experience helpful?
Trooper
Dachshund
6 Months
0 found helpful
Have you ever heard a connection between shakey puppy syndrome and low B12? Could this condition be treated with B12 supplements? My 6 mo old dachshund mix still has head-shakes and very weak, underdeveloped hind quarters. It doesn't slow him down but he walks/runs like a drunken sailor and is constantly falling. Our vet (and the internet) says to wait it out but I was just curious. Thanks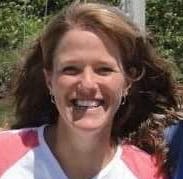 1611
Recommendations
Low B12 concentrations can cause GI signs and muscle weakness, and can be a problem in some dogs, although Dachshunds aren't a breed typically affected. Your veterinarian can test Troopers B12 levels to see if that is a problem for him and may be contributing to his developmental problems. I hope that all goes well for him.
Add a comment to Trooper's experience
Was this experience helpful?
Moose
German Shepherd
6 Years
2 found helpful
My German Shepherd is a puppy mill rescue and has always had GI issues .His pancreatic enzymes tested normal as a puppy. after loosing 20 lbs over the last two years he was retested and they are now low. I put him on B12 right away but it took a week to order and receive the enzyme supplement. During that week he gained 5 lbs. Why? Do I need the supplement? If the enzyme deficiency causes the lack of B12 absorbtion, why is he gaining weight without it?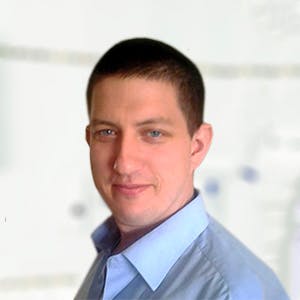 3320
Recommendations
B12 accumulates in the body and when pancreatic insufficiency occurs, it may take a while for the reserves to be taken up. I am not sure why Moose started to gain weight suddenly after two years of weight loss; you need to think back to other changes you made prior to the weight gain to determine if any of those are attributable to the weight gain. Regards Dr Callum Turner DVM
My dog started having seizures with what appears to be growing intensity, loss of strength in his back legs (trouble going up or down stairs) and his eyes are noticeably cloudy with debris forming on the outside from the drainage. His eyes don't appear to be cataracts.

Could this be due to B12 deficiency. Our current vet has only put him on seizure medication which we've been administering during episodes.
My greyhound has been on B12 injections for a few months now. Teresa M. you mentioned tablets that are now available. Can you give me more info please?
We have a GSD who had bloat after a litter of pups, to build her up, the vet put her on high fat/protein food, that messed up her pancreas.
it took 18 months to build her up. Regular injections(usually monthly) are maintaining her she has now switched to the tablet form, which have only been available for the last year and regular blood tests keep her monitored. usually every 3 months. This is a lifelong ongoing condition. one of her "symptoms" is she will try to eat pooh, then we know she is due a blood test. But I would like to say, she is now 7 years old and to look at is beautiful, fit and active and in good condition, but we do have to keep any eye on her!
I had never heard of this condition. I got my dog at a kennel when he was 4 months old. He was obviously mal nourished and I took him to 2 vets and neither one picked up on this disorder. Is it easily detected in Border Collies?
Yes it was , thank both of you, just started my Doberman on B12 shots last week understand the problem better.RDavis White Plains Al.
My white shepherd has the small intestine bacteria issue and just got her first B12 injection today. It is not a trend yet, but she is up 2 lbs since we started treating her with Tylosin about 5 days ago to directly address the gut bacteria. She is underweight, and I have struggled to get weight on her for a while.
Hey! I have a german shepherd(male) he just turned 3 and he has had Small intestinal bacteria overgrowth since probably he was 1. We recently started taking action after doing the blood work and got the same results as to when he was 1 and he has b12 deficiency and folate deficiency! So what my vet recommended was to do the b12 injections for 4-6 weeks and give folate and see how it goes. My question i have for anyone that also light have gone through this with their dog is, how do you know if you have to stick to this b12 injection forever or not?
I have a 3 year-old Spinone Italiano who has been having bloody stools recently. He has always been underweight and the vets have always poo poo'd my concerns telling me he was young and active and would gain weight as he aged. I feel horrible! His folate is low, too, but his pancreatic levels were normal. Has anyone had this combination? Did you have your dogs scoped for biopsies of the colon or just monitored blood work with the supplementation? We have his first injection of B12 tomorrow.
Add a comment to Moose's experience
Was this experience helpful?
Bob
Yorkshire Terrier
12 Years
0 found helpful
Has Symptoms
Low energy, loss of appetite, head
My dog has been treated for diabetes for three years. This week he has slowly deteriorated- initially we thought it was his blood sugars but this is now under control. He is very weak, struggling to stand, a has developed a strange wobbling in his head and his appetite is not very good. I'm wondering if this could be down to a B12. Deficiency?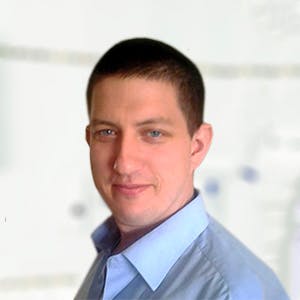 3320
Recommendations
It is possible that there may be a vitamin B12 deficiency, but the cause may be due to other causes which may include head trauma, liver disease, spinal disorders, poisoning among other causes. It is important for your Veterinarian to examine Bob to determine the underlying cause so that treatment can be directed quickly to get Bob stabilised. Regards Dr Callum Turner DVM
Add a comment to Bob's experience
Was this experience helpful?
Mac
Chocolate lab
10 Years
0 found helpful
My 10 year old ( not sure if exact age as I got him from a pound) make chocolate lab was Diagnosed with diabetes in October. We originally thought it was hip dysplasia as he was having trouble getting around and eventually his back legs completely gave out. Blood work and urinalysis showed all the symptoms of diabetes and he's been on two insulin injections daily since. At first his sugars would bottom out 5 hours after his first injection so we continued to lower it. He was stable for about a month. Now his sugars are getting higher around 5 hours after and not having an affect on him. His discomfort seems to be back in his legs and heavy having trouble getting around again. Any advice other than what we've already been told? He's been checked for Cushings as well.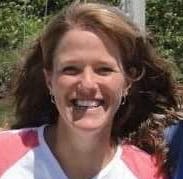 1611
Recommendations
Thank you for your email. Diabetes can be hard to manage, without continuous glucose monitoring. Two choices might be a 24 hour glucose curve to see what his blood sugar is throughout the day and night, or an ultrasound to determine if he has larger problems with his pancreas that may be interfering with the regulation of his diabetes. I hope that everything goes well for him.
I'd like to say I had a cat diagnosed with diabetes. Long story short his WBC was off and he had an infection. He was on antibiotics for a few weeks, I took him off insulin, removed all dry food and feed only canned. A year and half later now, he is doing very well and has had no "diabetes" since. Might be worth looking into infection and diet. I was able to help the vet figure this out by studying all I could. Good luck.
Add a comment to Mac's experience
Was this experience helpful?