What is Fungal Infection ?
Blastomycosis is a fungal infection that occurs predominately in young dogs that live near a body of water, which is where the fungal organism thrives. If left untreated, the infection may spread to the lungs, eyes, and other organs, resulting in blindness, lameness, or death. Antifungal medications may clear out the infection entirely if the organisms are identified early, so the sooner your dog is diagnosed, the better the chance of a full recovery.
Blastomycosis is a serious fungal infection that requires immediate treatment for a better prognosis. This condition is rare and can easily be misdiagnosed, as it shares symptoms with a variety of other canine illnesses. If you suspect your dog has been exposed to Blastomyces dermatitidis, let the veterinarian know and request that your dog be tested for a fungal infection.
Fungal Infection Average Cost
From 18 quotes ranging from $500 - $3,000
Symptoms of Fungal Infection in Dogs
Symptoms of a blastomycosis infection include:
Lethargy
Loss of appetite
Fever
Weight loss
Coughing
Depression
Eye infection
Skin lesions
Blastomycosis is often misdiagnosed, in part due to its rarity and in part because it mirrors the symptoms of many other conditions. If your dog's symptoms persist, and if your dog has been in an area where you believe Blastomyces dermatitidis may be found, ask the veterinarian to test for a fungal infection.
Top
Causes of Fungal Infection in Dogs
Blastomycosis is caused by the fungus Blastomyces dermatitidis, which is found in rotting wood or wet, sandy soil. When the fungus is disturbed, it releases spores that may then be inhaled. This infection primarily affects dogs in certain geographical locations, namely areas near a body of water, and seems to occur more frequently in male than female dogs. Hunting and sporting dogs are more prone to blastomycosis infections due to their activity in environments where the fungus thrives.
Top
Diagnosis of Fungal Infection in Dogs
If your dog is behaving strangely or showing any unusual signs or symptoms, bring him or her to the veterinarian immediately for an examination. The veterinarian will perform a physical exam, blood tests, and possibly urinalysis as part of the initial visit, though the results will not point specifically to a fungal infection.
Blastomycosis is typically identified through cytology, or a close look at the organism under a microscope. When a fungal infection is suspected, the veterinarian will examine the fluid draining from any skin lesions or a tissue sample aspirated from the lymph node or lung. Other potential diagnostic tools include:
Radiology
Serology
Antigen blood or urine test
Polymerase chain reaction test
These tests may reveal exposure to the blastomycosis fungal organism, though the results do not necessarily mean that your dog is infected. The surest way to identify the infection is through an examination of the organism itself.
Top
Treatment of Fungal Infection in Dogs
Depending on the severity of the infection, the veterinarian may prescribe different antifungal medications to treat it. These drugs will need to be administered over the long term to ensure that the fungal organisms are entirely cleared out. Typically, the earlier the infection is detected, the easier it will be to treat.
The most common antifungal drug that is prescribed is itraconazole, which is currently the safest option available. This treatment may be expensive, as the drug needs to be administered for 60 to 90 days and may need to be given in combination with other medications if the infection has spread. Other antifungal drugs include:
Amphotericin B
Ketoconazole (Nizoral)
Fluconazole
Regular examinations by the veterinarian will be required over the course of treatment to check your dog's response and to monitor the extent of the infection. The drugs will need to be administered even after all symptoms or signs of the infection have cleared to lower the risk of a relapse.
Top
Worried about the cost of Fungal Infection treatment?
Pet Insurance covers the cost of many common pet health conditions. Prepare for the unexpected by getting a quote from top pet insurance providers.
Recovery of Fungal Infection in Dogs
Because fungal infections are difficult to clear out, your dog may react poorly to the antifungal medication in the first 24 to 72 hours of treatment. Your dog is at highest risk if the infection has spread to the lungs, as the dying fungal organisms may trigger an inflammatory response. Monitor your dog closely for signs of respiratory distress, and alert your veterinarian immediately if your dog appears to have trouble breathing.
Over the course of the treatment, your dog will likely be lethargic and unwilling to eat. Provide a quiet, comfortable place where your dog can rest while the antifungal medication takes hold and encourage your dog to eat as necessary. If your dog responds well to treatment past the first week, chances of recovery are high, though there is always the risk of a relapse after the drugs are discontinued.
Top
Fungal Infection Average Cost
From 18 quotes ranging from $500 - $3,000
Top
Fungal Infection Questions and Advice from Veterinary Professionals
Rocki
Black Lab
6 Years
1 found helpful
1 found helpful
Our lab has been at the vet since Monday. My husband took her in because she would not stand up or move, her balance was not good. She was not eating. Took x-rays and thinks it is some kind of fungal infection in the lungs based on the x-ray and symptoms. She did have a cough and was having difficulty breathing. They have been monitoring her closely and over night. She is able to stand now and walk a little bit still wobbly, she is eating and drinking very well. And her breathing is still labored. We were told that this kind of infection is very severe and mostly likely fatal. Are these good responses to treatment? Should we still be expecting the worse?
April 5, 2018
Rocki's Owner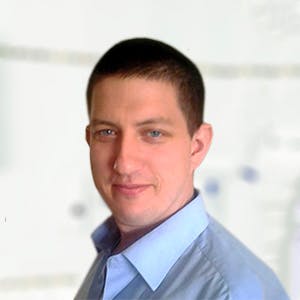 1 Recommendations
The severity depends on the type of fungal infection, some infections may be cleared with antifungal treatment whilst other fungal infections are more severe (like valley fever - if you live in Arizona or New Mexico for example); if Rocki has valley fever, treatment may take months (up to a year). Speak with your Veterinarian about specifics about Rocki's infection so you're better informed. Regards Dr Callum Turner DVM https://wagwalking.com/condition/valley-fever https://vfce.arizona.edu/valley-fever-dogs
April 5, 2018
Was this experience helpful?
Cleveland
Doberman Pinscher
2 Years
0 found helpful
0 found helpful
My 2 year old Dobie was recently found to have Pythiosis after having exploratory surgery and getting mass removed from intenstine, entire gallbladder, and two lymph nodes. Tests confirm Pythiosis. The dog has improved greatly, however, the ani fungal medications are now beginning to add an already huge amount to my bills for this animal. Is it absolutely necessary to have the ELISA blood work done at the beginning of this process of medications to create a baseline? I am running out of money and need to make some hard choices. Can I opt for a monitoring of dog's blood at the end of the three months on the anti fungals instead of during AND after?
Jan. 15, 2018
Cleveland's Owner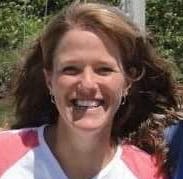 Dr. Michele K. DVM
0 Recommendations
Thank you for your email. Without knowing more details about Cleveland's particular situation, I can't advise you on frequency or changes in testing. If you talk to your veterinarian, let them know that you need to choose tests, they will be able to direct you to which tests may be able to be postponed. Anti-fungal medications can be very expensive, it is true - you can also ask your veterinarian if there are compounded options that may be less expensive, as Cleveland will need to be on them for quite some time. Hopefully they are able to find some less expensive options for you.
Jan. 15, 2018
Was this experience helpful?
Fungal Infection Average Cost
From 18 quotes ranging from $500 - $3,000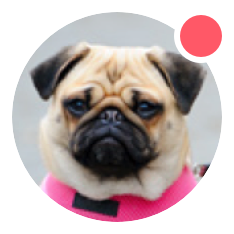 Need pet insurance?