Leg Paralysis in Dogs
Written By Darlene Stott
Published: 12/07/2016
Updated: 03/22/2021
Veterinary reviewed by Michele K.
What are Leg Paralysis?
Peripheral spinal nerve damage is often the cause of leg paralysis. This can have a spiral effect, causing secondary damage, pain, and loss of nerve connection to the muscles, leading them to wither. Conditions that can affect the nerves and cause paralysis include injuries, infections, muscle or spinal conditions, or severe toxic exposures to certain chemicals. Paralysis can be partial or full, affecting one or all four legs. While some conditions can be remedied through surgery, others may not be able to be treated and will require supportive, lifelong care as the limb will not be functional.
Leg paralysis in dogs occurs when one or more legs lose the ability to function. Often seen as limping or dragging of the limb in dogs, it can point to nerve or muscular damage. This can lead to destruction of the nerve sheaths, tissue decay, joint and muscle damage, or atrophy as the affected dog loses the ability to flex or move that limb.
Leg Paralysis Average Cost
From 450 quotes ranging from $800 - $10,000
Get a free pet insurance quote in less than 60 seconds!
Easily compare quotes from the most trusted pet insurance companies in the United States.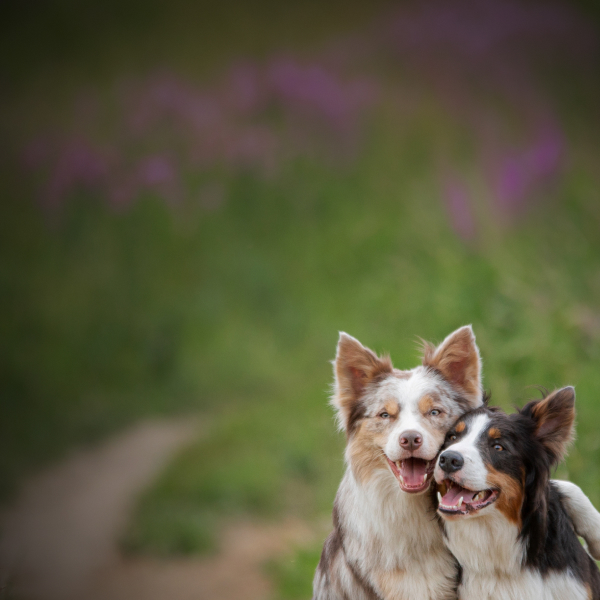 Symptoms of Leg Paralysis in Dogs
Symptoms of leg paralysis in dogs include:
Inability to flex joint in affected leg
Inability to bear weight on affected leg 
Pain
Lameness
Weakness
Abnormal gait
Shift in weight
Limb dragging
Horner's syndrome, or issues with the eye on the same side as affected limb
Types
Front leg paralysis is often caused by damage to the neck and shoulder nerve roots, or in the radial, median or ulnar nerves in the affected leg
Hind leg paralysis is associated with nerve root damage in the tailbone or lower back, or in the tibial, femoral, peroneal, or sciatic nerve in the affected leg
Causes of Leg Paralysis in Dogs
Conditions that can cause leg paralysis can include:
Neurological condition
Musculoskeletal condition
Degenerative myelopathy
Tumor
Viral diseases, including distemper and rabies
Fungal diseases
Protozoal diseases, such as neosporosis
Tick toxicity
Granulomatous meningoencephalomyelitis
Injuries and trauma
Severe exposure to pesticides and insecticides containing organophosphates
Diagnosis of Leg Paralysis in Dogs
Cases of leg paralysis can offer a myriad of causes, and your veterinarian will take into consideration many factors when coming to a positive diagnosis of this condition. Observations including your dog's gait and posture, any pain present, conditions of muscles in the affected limb, and spinal reflexes can help to locate the source of injury. Recovery is better the closer the associated nerve damage is to the muscle. Your veterinarian will also look at how well your dog can flex an associated joint, reflexes in other places in the leg, and how well he can bear weight on that limb. Electrical stimulation can be used to see if the nerve is still intact.
Information that can help guide your veterinarian to a correct diagnosis of the cause of the paralysis can include any signs noticed, exposure to pesticides or insecticides, exposure to other animals, exposure to tick ridden areas, and medical history. Other tests that can provide valuable information include CT scans, MRIs, X-rays, myelography, surgical biopsies, blood tests, cerebrospinal fluid tests, tissue samples, physical examination, and the visible presence of a tick or skin crater.
Treatment of Leg Paralysis in Dogs
Treatment of leg paralysis is often targeted at the underlying cause. Many joint and muscle issues can be remedied through surgery and supportive care. When the cause is nerve related, recovery will depend on the nerve sheath condition and the distance between the injury and where the nerve ends. While some nerve damage can resolve over many weeks or months, more severe cases can require surgical reattachment. A light bandage is often applied to the affected limb during recovery, and a sling can be added to prevent the leg from dragging. Supplementary care includes giving your dog massages, applying heat and stretching the tendons to keep them healthy while the nerve regenerates. Acupuncture may be prescribed. 
In the case of tumors, surgery might be used for removal. Nerve sheath tumors can affect many nerves at once, and can be more difficult to remove. Recovery for this type of tumor is poor.
Viral diseases have no treatment, and recovery is poor in affected animals. Fungal infections can be difficult to treat, and recovery might be uncertain. Very severe cases of tick toxicity can call for artificial ventilation. Treatment involves tick removal and antibiotics, and recovery is often good. 
With granulomatous meningoencephalo-myelitis, dogs can temporarily improve with drug therapies, but long term recovery is guarded. There are no treatments for degenerative myelopathy, and often supportive care is all that can be done. This is through physical rehabilitation, pressure sore prevention, monitoring for conditions like urinary infections, and creating an increased mobility with harnesses and carts.
In some cases, amputation of the paralyzed leg may be recommended. Many three-legged dogs can live happy and functional lives.
Worried about the cost of treating your pet's symptoms?
Pet Insurance covers the cost of many common pet health conditions. Prepare for the unexpected by getting a quote from top pet insurance providers.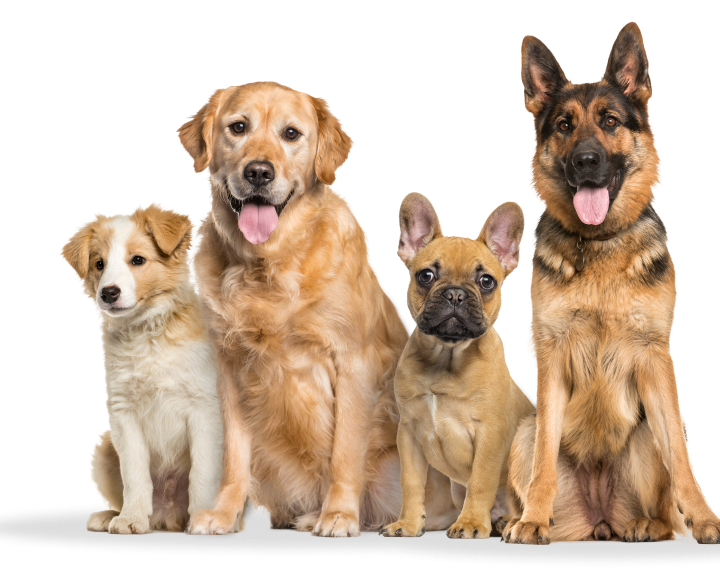 Recovery of Leg Paralysis in Dogs
The recovery of leg paralysis in your dog will depend entirely on the underlying condition and the state of any damaged nerves involved. While there is a good chance of recovery in many cases with supportive care, surgery and other treatments, there are conditions without treatments available. In cases of a viral infection, prevention through vaccination is the best course to ensure your dog is not affected.
Your veterinarian will create a treatment and recovery plan based on your dog's specific condition, which may include home supportive care and monitoring. In the case of degenerative myelopathy, efforts will be focused towards creating a better quality of life for your dog during the progression of the disease.
Leg Paralysis Average Cost
From 450 quotes ranging from $800 - $10,000
Top
Leg Paralysis Questions and Advice from Veterinary Professionals
Golden Retriever
Fourteen Years
21 found this helpful
21 found this helpful
My pet has the following symptoms:
Right now when she walks she moves her back left back leg limping on it and her right leg can't put pressure on it..
Answered by Dr. Sara O. DVM
Hello, She could have arthritis or other hip or joint issues. If she is not able to walk, it would be best for your dog to see a vet right away. Some issues require immediate treatment for them to be able to walk again. There are not any good over the counter pain medications for dogs. You can make him rest and not allow him to move much to see if this is just a pulled muscle.
Feb. 6, 2021
Was this question and answer helpful?
Labrador Corso
One Year
0 found this helpful
0 found this helpful
My pet has the following symptoms:
1)what is healthy for a semi paralyzed dog to eat for fast recovery? 2)How to heal a semi paralysed dog?
Answered by Dr. Michele K. DVM
Thank you for your question. Without knowing why your dog is paralyzed, or what part of the body is not functioning, I cannot comment on how to help It would be best to have your dog seen by a veterinarian, as they can assess your dog and see what might help.
Oct. 7, 2020
Was this question and answer helpful?
Leg Paralysis Average Cost
From 450 quotes ranging from $800 - $10,000
Get a free pet insurance quote in less than 60 seconds!
Easily compare quotes from the most trusted pet insurance companies in the United States.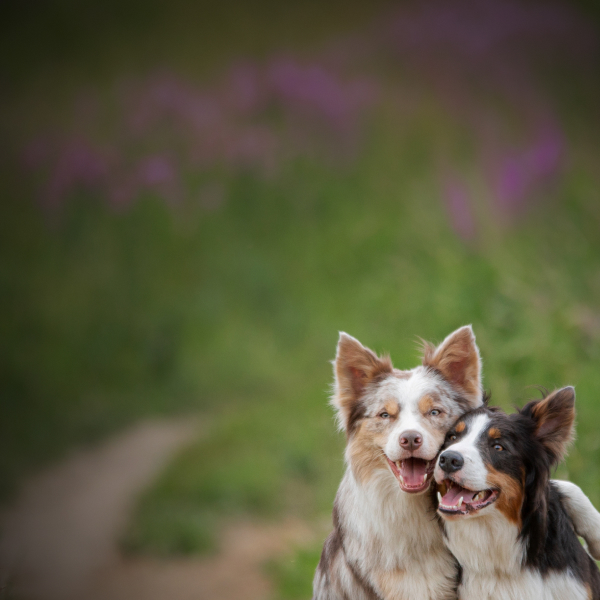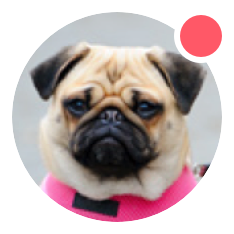 Need pet insurance?