What are Anesthesia Allergies?
Surgery and other necessary veterinary procedures often require anesthesia. Derived from the Greek word for "lack of sensation," anesthesia refers to drug administration that reduces pain and feeling in all or part of the body. With procedures that require general anesthesia, the veterinarian will give your dog drugs that depress the nervous system enough to induce complete lack of consciousness. Other local anesthesia techniques may be used to numb a specific area of the body for a minor operation. Both types of anesthesia reduce your dog's pain and allow the veterinarian to perform invasive procedures that require a high level of precision. General anesthesia is used more commonly in dogs and other small animals.
The majority of procedures that require anesthesia are accomplished with no incident, however, the rate of anesthesia death in pets is higher than humans, with one study suggesting approximately 1 in 400 animals (0.25 %) experience some type of fatal complication. As with any drug, there is a risk of adverse reaction to the drug itself, but most anesthesia deaths are not related to allergies. It's estimated that only 1 in 100,000 pets has an allergic response to anesthesia medications. The most common symptom is mild swelling at the injection site, but more serious reactions like decreased cardiac function and even anaphylactic shock are possible. An anaphylactic reaction is a severe life-threatening allergic response which can cause respiratory and circulatory failure. Anesthesia drugs are not commonly a trigger for anaphylaxis, but it's possible with sensitive individuals.
Anesthesia can allow veterinarians to perform surgeries and procedures that are vital for your dog's health. Complications are rare, but some dogs can experience an allergic reaction to the drugs used to induce anesthesia. Responses range from mild irritation at the injection site to rare but serious anaphylactic shock.
Book First Walk Free!
Symptoms of Anesthesia Allergies in Dogs
These are the symptoms the veterinarian and surgery assistant will be looking for as your dog undergoes anesthesia.
Redness at the injection site
Swelling at the injection site
Drop in blood pressure
Drop in pulse rate
Cardiac or respiratory arrest
Anaphylactic shock which is rare (excessive swelling, difficulty breathing, death)
Types
Veterinarians choose from numerous drug combinations used to induce anesthesia. An approach called 'balanced anesthesia' is most common for general anesthesia. The patient will receive a pre-anesthetic sedative via injection, followed by another injection containing the induction agent. A mixture of gas and oxygen will be administered through a tube in the windpipe to maintain anesthesia during surgery. A local anesthetic procedure would likely just include a single injection. Concerned owners should discuss what types of drugs will be used on their dog with the veterinarian, especially if the dog has previously had a medication reaction.
Causes of Anesthesia Allergies in Dogs
It's not known what causes some animals to be allergic to certain drugs, however, other factors could contribute to anesthesia complications and make an allergic reaction more likely to be fatal.
Improper dosing
Improper monitoring
Prior medical conditions
Older dogs are more prone to complications
Some breed are predisposed the have problems under anesthesia
Brachycephalic – breeds with flattened faces, like Bulldogs, Pugs, Boxers, and Boston Terriers, generally have smaller airways; this can slightly increase the chance of airway obstruction and respiratory problems during anesthesia
Sighthounds – hunting breeds, like Greyhounds, metabolize drugs differently than other breeds and may take longer to recover from anesthesia; low body fat also increases the risk of hypothermia under anesthesia
Herding breeds – some Collie breeds, Australian Shepherds, and Shelties can have a gene mutation that increases the tendency for drugs to accumulate in the brain
Toy breeds – anesthesia risk generally increases in smaller animals, doses should be calculated carefully, since a small error will have a more drastic effect; hypothermia and hypoglycemia can also be a bigger problem with small animals
Giant breeds – many giant breeds are actually prone to anesthesia overdose since they metabolize and respond to drugs faster than other animals; anesthesia doses should be calculated based on lean body mass, rather than actual weight
Doberman Pinscher – a genetic abnormality called von Willebrand disease can mean Doberman Pinschers have problems with blood clotting as well as a tendency to dilated cardiomyopathy; it's a good idea to ask the veterinarian to check for these conditions before your dog undergoes anesthesia
Diagnosis of Anesthesia Allergies in Dogs
A pre-surgery exam with blood tests will help to identify conditions that might cause a reaction under anesthesia, like organ disease, diabetes, dehydration, or infectious diseases. It's important to catch these problems since they could cause complications, however, there is no way for the veterinarian to diagnose an actual allergy without giving the drugs to your dog. The veterinarian and surgery assistant will check for symptoms during and after anesthesia administration and continue to monitor your dog throughout the surgery process.
If your dog shows symptoms of an allergic reaction under anesthesia, he will then be diagnosed with an allergy. You should get a list of the drugs that were used from the veterinarian so that they can be avoided in the future. Any new veterinarian should be informed of previous allergy diagnoses, whether they were to anesthesia drugs, other medications, or a vaccine. Chronic conditions, like diabetes or heart problems should also be mentioned in case they are not caught in the pre-operation check-up. These conditions can increase the chances of an allergic reaction being fatal.
Treatment of Anesthesia Allergies in Dogs
If your dog shows signs of an allergic reaction under anesthesia, the veterinarian will administer appropriate drugs intravenously. Benadryl or another antihistamine could be given for mild reactions. Corticosteroids can also help to reduce swelling and inflammation, and keep airways open. Epinephrine could be needed for severe anaphylactic reactions. Additional fluids, and emergency treatments to support heart function may be given in life-threatening situations.
Unlike human treatments, most pet surgeries don't automatically have an anesthesiologist in the room to monitor the patient. For an extra charge, you can usually request this service from the veterinarian. This can help to catch problems due to an allergy or another complication before the situation escalates into an emergency. Other security measures include connecting an IV catheter during the surgery. This will help to replace lost fluids, and ensure that the veterinarian can administer appropriate drugs quickly and easily in the advent of an allergic reaction or another complication. If this is not a general part of your veterinarian's practice, it can usually be requested, also at an extra cost.
Recovery of Anesthesia Allergies in Dogs
The rate of allergic reaction to anesthesia drugs is low, but it does happen and in some cases it can be fatal. Taking proper precautions will reduce the risk of complications with anesthesia. All dogs should be properly fasted since anesthesia drugs can cause them to vomit whatever food is left in the stomach. Swallowing reflexes are less functional under anesthesia and aspiration can be a problem. Oxygen is typically administered through a tube in the windpipe to further reduce the risk of aspiration. Other measures you can take include ensuring your dog is in good health and not dehydrated before he goes in for surgery. Most procedures that require anesthesia are completed without incident and the veterinarian will not order anesthesia unless the benefits gained are worth the risk.
Anesthesia Allergies Questions and Advice from Veterinary Professionals
Bex
Shih Tzu
6 Months
0 found helpful
My sons Shih Tzu was six months old and went to get neutered. He passed away within minutes of them administrating the anesthesia. We are all devastated and can't help wondering if this was vet error. They tried to revive him for 15 minutes with no success.
Add a comment to Bex's experience
Was this experience helpful?
Apple
Lhasa Apso
4 Years
0 found helpful
Our dog apple,4 years old was operated for ear hematoma under general anesthesia. We took him home, he vomited after drinking some water. He was weak, but was able to walk around. After 5 hours, he started whining loudly in pain, at intervals and shaking his legs. When we called the vet, he said its the pain from the stitches. After 2 hours we called him again to give some pain killer, as it was in lot of pain.As suggested by him we administered tramadol 50mg. One hour later, he puked water, with traces of dark blood and also its stool had dark coloured blood.All the while,it was whining in pain.We immediately took him to the vet. The vet gave him iv and stabilized him with some vaccines. We got him home, as the vet couldnt admit him in the clinic. It was whining the whole night. Later in the morning it puked red blood and had some convulsions and finally lost its life. Why did our healthy dog die so suddenl. Is it a bad reaction to anesthesia?
Add a comment to Apple's experience
Was this experience helpful?
jessie
Bull Terrier
8 Years
1 found helpful
had my dog spayed 8 years ago took her home and she wouldnt eat drink and she just kept vomiting bile 2 days later we rushed her back to vets and she was put on drips etc for a whole week but she recovered the vet said her allegy affected her liver or kidneys and they shut down he cleaned her system out and she was fine. now she needs her teeth sorting and the vet wont do it.another vet at the same practice a young man said they have improved anaesthesia and its not a problem.but i am worried i dont think he read all her history about her opperation.need help vet said she was in pain with her teeth.she is still eating and chewing hide bones?
Add a comment to jessie's experience
Was this experience helpful?
Timmy
Chihuahua
3 Years
0 found helpful
Hi, my dog just had some dental work done. While doing the surgery they noticed he started swelling. They stopped the surgery because his eyes swelled shut. They say they don't know if it was the gloves or the anesthesia. Is there a skin prick or a safe to do a test to see which one it was. I mean what if my dog has an emergency? I would like to know before any more surgeries if needed or an emergency.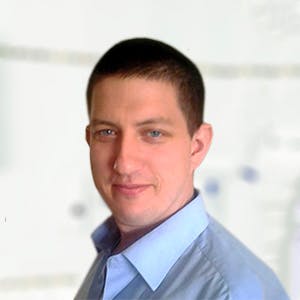 3320
Recommendations
There isn't a specific test which may be done to show which one caused the reaction; however if there is an emergency or another procedure is needed your Veterinarian may use a different anaesthetic combination (we have many to choose from) and may use latex free gloves for examination and surgery. This should be noted in his medical records and remained them each visit. Regards Dr Callum Turner DVM
Add a comment to Timmy's experience
Was this experience helpful?
Emma
Blue heeler mix
1 Year
0 found helpful
My 1 year old blue heeler mix got spayed on Friday. Tuesday morning, we woke up to find her face swollen. We have been giving her Benedryl and that has made the swelling go away. Well today (Thursday), she has swelling in her ear flaps. There is no obvious signs of a hematoma, plus it's both ears. Could these be side effects from anesthesia?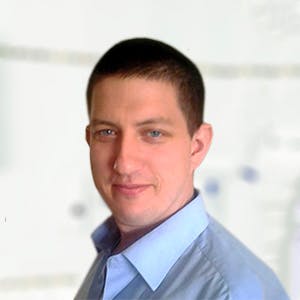 3320
Recommendations
Given the time that has past since the surgery, I don't believe that the cause for the swelling is due to the anaesthesia since too much time has passed; swelling may occur for various reasons which may include other allergies among other causes. Continue with the Benadryl if there is still swelling and return to your Veterinarian if there is no improvement. Regards Dr Callum Turner DVM
Add a comment to Emma's experience
Was this experience helpful?
Louie
French Bulldog
6 mos
1 found helpful
my french bulldog was neutered on Wed and started to develop hives on Friday. He has had no issue with hives or allergies in the past. He seems to be getting them at no particular time. We have not changed food or exposed him to new medicines .Benedryl 25mg helps them go away. Could this be due to the anesthesia?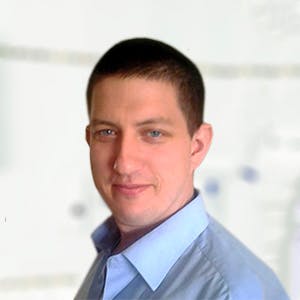 3320
Recommendations
Hives may occur as a delayed reaction to anaesthesia and is usually mild and self limiting; continue giving the Benadryl (1mg/lb up to three times per day) until the hives stop. If a more severe reaction starts you should contact your Veterinarian. Regards Dr Callum Turner DVM
My JRT female had surgery for an ear hematoma and developed hives 24 hrs later. I gave her 25 mg Benadryl and within an hour her hives were almost gone. I really appreciated the dosage instructions and knowing other pet parents had experienced this !!!! Thanks.
Add a comment to Louie's experience
Was this experience helpful?
Chloe
Whippet mix
2 Years
0 found helpful
My dog was walking very stiff and not acting like herself so we brought her into the vet and they did x-rays. They think she has Intervertebral disc disease so she has been put on meds and bed rest. But it's been almost 12 hours and her back legs aren't working at all and she's whining, I've tried helping her up but she can't keep her legs under her. Is this a normal reaction to anesthesia?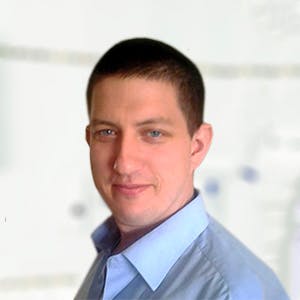 3320
Recommendations
This isn't a normal reaction to anaesthesia, but in patients which are suffering from hind leg weakness, general anaesthesia may cause further weakness. You should follow the instructions of your Veterinarian and give Chloe plenty of rest and monitor for improvement. Regards Dr Callum Turner DVM
Add a comment to Chloe's experience
Was this experience helpful?
Bennie
Yorkie mix
7 Years
0 found helpful
My Yorkie mix Bennie had surgery to remove an orange sized mass on his liver. The surgery was successful, I brought him home and returned him 10 days later to have the stitches removed. Because he had the surgery, I did not have him groomed or bathed until I was sure it wouldn't harm the stitches site. The vet did a thorough body exam and found a large "burn" on his upper right leg. I was horrified. Bennie had not shown any discomfort or limping because of it, and I hadn't seen it because his coat was very long at that point. I was asked if I knew what caused the burn - there is nothing in my home that would have caused this. It had already started healing - as the surgery had been 10 days prior, I am prone to think it was from the site of the anesthesia needle. Does that make sense to you?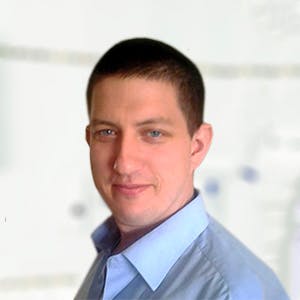 3320
Recommendations
The image in the link below is generally the area of intravenous injection in dogs, assuming induction of anaesthesia was intravenous as there are many different combinations and routes of administration. Some anaesthesia induction agents may cause some irritation if injected under the skin or come into contact with the skin (propofol for example). I cannot say what the cause is, but the import thing is that it is healing. Regards Dr Callum Turner DVM https://i.ytimg.com/vi/0VQK7tqystg/maxresdefault.jpg
Add a comment to Bennie's experience
Was this experience helpful?
Ruby
miniature dachshund
7 Years
1 found helpful
Has Symptoms
Open wound, sagging skin, lump, cry
My dog was taken in by my veterinarian a week ago for teeth cleaning and extraction. The day after the surgery we noticed a sagging part of her skin near her ribs, chest and stomach, that hurts her when we touch it. When we brought her back to the veterinarian they said the anesthesia must have not been put through the vein and to wait it out. We received a cover for her to wear so she doesn't touch it since she yelps every time she does, and a topical spray. Now we notice a infection/ scab and blood with an open wound on the sides of her chest which still hurts her very much, she does not walk as much or move around like before since it hurts her. The veterinarian is closed the next two days so we have to wait till Tuesday and we are worried about if this should be dealt with sooner. Thank you.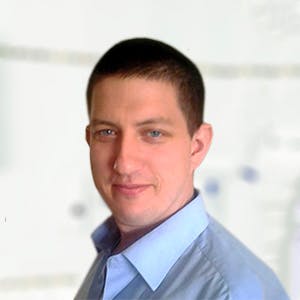 3320
Recommendations
Any open wound should be managed to prevent against any secondary infection; cleaning the wound with a dilute antiseptic and applying an antibiotic ointment like Neosporin may help in the short term but ideally you should visit an Emergency Veterinarian if there are signs of pain, discharge, fever or anything else concerning. Regards Dr Callum Turner DVM
Thank you for the very quick response. I was just shocked something like this happened after a tooth surgery since it is not related to the rest of her body, however now that hurts rather than the teeth. I wanted to make sure this was heard of by someone else since the first time my vet saw this he said he has never seen anything like it before. I will seek help as soon as I can. Thank you again
Add a comment to Ruby's experience
Was this experience helpful?
Fox
Pomeranian
8 Months
0 found helpful
Hi. Our pomeranian spitz (nearly 8 months old) was given Domitor for sedation before tooth extraction and in a couple of minutes, the vet says, he almost stopped breathing. They said he frothed at the month, he spit blood. The vet said they gave him some anti-medication and he survived. When we went to take them back he was having difficulty in breathing and continued groaning in every breath he took during the night. He was also slobbering. The vet said he was allergic to anesthesia. I am really curious about what happened and what can we do for the next time he needs anesthesia. What can we use if we need an alternative drug for sedation? What did really happen to him?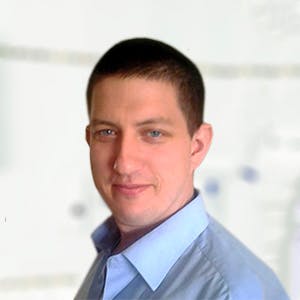 3320
Recommendations
A reaction to an anaesthetic agent is uncommon but may occur, like all medicines some animals may have a reaction after administration; there is nothing wrong here on the Veterinarian's side, just some dogs may have an adverse reaction after administration. In the future there are numerous regimens which may be followed which do not involve the use of Domitor (medetomidine), but your Veterinarian would chose the best regimen for anaesthesia depending on the surgery being performed, other underlying health problems (heart, liver or kidney disease) among other factors; it isn't just a case of swapping one method for another. Regards Dr Callum Turner DVM
Add a comment to Fox's experience
Was this experience helpful?
Uma
Bichon Frise
11 Months
0 found helpful
Has Symptoms
High heart rate and pulse
The veterinarian was about to administer the spay surgery for my 11 month old dog Uma. When he put the gas mask on, her pulse and heart rate got very high and he had to stop the procedure. What should I do to have Uma spayed?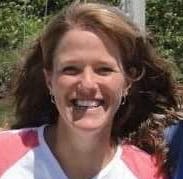 1611
Recommendations
Thank you for your email. Without examining Uma and assessing her cardiovascular status, I can't comment on what you might do to have this not happen again. She should probably have an evaluation of her cardiovascular system, which might include an ECG and an ultrasound, but your veterinarian can give you more information on what might need to be done to make sure that she is okay. I hope everything goes well for her.
Add a comment to Uma's experience
Was this experience helpful?
Luna
Italian Greyhound
9 Months
0 found helpful
Hi, our 9 month old Italian Greyhound puppy was spayed last Thursday. Everything went well, except she was constantly groggy after her surgery (she never perked up). She would cry during the night and our vet said she was just being a sook. She was eating and going to the toilet fine. Her wound looked clean. She passed away on the following Friday (8days later). I woke that morning, she looked exhausted, vomited, pooed and wee'd herself. We rushed her to a different vet but she passed away as we got there. We had an autopsy done and they said they couldn't find anything except that she had a large blood clot in her right thoracic cavity and she had 300ml of blood in her left and right thorax. They said it could be from trauma (she hardly moved in the whole wk and we kept a close eye on her), rat bait (we have none down), or a snake bite (she didn't go outside). Could this be related to the anaesthetic at all? I should also mention that she broke her leg about 6months ago and we drove away to a specialist for the surgery and she had no issues with that - the spay surgery was done here in our home town. We are so so upset and just want some closure. Thank you so much.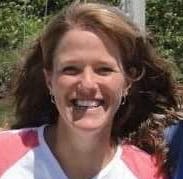 1611
Recommendations
Thank you for your email. I'm so sorry for your unexpected loss of Luna. That is very sad. Without knowing more about her specifics, I can't comment on what might have caused her decline, but it would be unlikely related to her anesthetic, as there isn't any contact with her thoracic cavity other than gases. Perhaps there were more signs the night before she passed away that might help? If you can think of anything that she was doing that previous day and night before she passed, your veterinarian might be able to help you piece together what happened, since the rule-outs that you were given don't match with her situation. I hope that you can get some closure, as that is very sad.
Add a comment to Luna's experience
Was this experience helpful?
Wrigley
Australian Shepherd
10 Years
0 found helpful
My Australian Shepherd went in for gum surgery 3 months ago. Now whenever he gets excited or exerts energy he gets disoriented and falls over. He retains consciousness and gasps for breath during these episodes. This never happened before the surgery and the episodes began one week after surgery. Thoughts?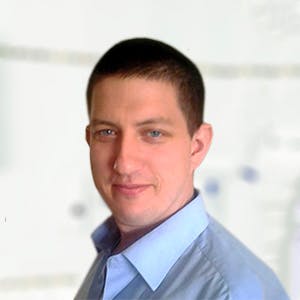 3320
Recommendations
This sounds a little more serious than an anaesthesia allergy, it may be a case the larynx is not functioning properly and when there is increased activity, not enough oxygen is getting to lungs/bloodstream which may lead to disorientation. I would strongly recommend having your Veterinarian examine Wrigley to determine a cause and treat as required. Regards Dr Callum Turner DVM
Add a comment to Wrigley's experience
Was this experience helpful?
Trooper
Golden Retreiver
1 year
0 found helpful
Our Golden age one went in to be neutered
Our Vet called and said he had to stop
That he seem to have a reaction when he gave
him the gas in the tube. He had a reaction
to it. Gagging and trying to throw up.
So he is fine thank goodness but what do we do now
Do we just not have him neutered? We don't want anything to happen to him!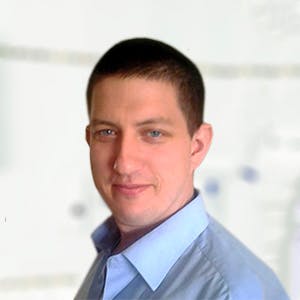 3320
Recommendations
There are other anaesthesia options; other inhalatory anaesthetics or injectable anaesthetics since the procedure to neuter a dog is very short. This decision would need to be discussed with your Veterinarian; personally I would let Trooper recovery for a week or two and then try another method of anaesthesia because if he has already had a reaction, I would prefer to find a suitable method of anaesthesia just in case (but hope never) that Trooper needs emergency surgery there would be no guessing about anaesthesia. Regards Dr Callum Turner DVM
Add a comment to Trooper's experience
Was this experience helpful?
Sniff
Staffordshire crossbreed
16 Years
0 found helpful
My dog had a suspected absess on face had op under anaesthetic. Informed my dog had died under anaesthetic! How could breathing/heartbeat not be detected? Informed my dog had no oxygen for fifteen minutes only to receive a phone call saying he had come round!!! Did not question at time as was elated he was alive!!!could something have caused this or has vet severely messed up??? Many thanks!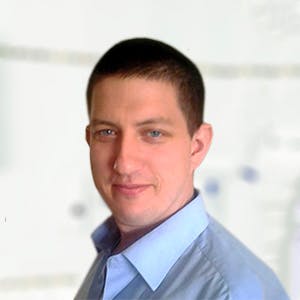 3320
Recommendations
I could not begin to comment on what may have occurred here, some dogs may pass away during surgery (especially older dogs) but I do not know what happened as I wasn't there. A mix up with another patient, equipment being disconnected among other issues may be to blame; I honestly do not know but I am happy that Sniff is still with us. Regards Dr Callum Turner DVM
Add a comment to Sniff's experience
Was this experience helpful?
Golu
lab
8 Months
0 found helpful
Has Symptoms
Whining in pain swelling on face.Lots of scratchi
My dog had broken his leg and required stitches. He was given local anaesthesia by the vet. He's was after he came home . But after a few hours he started whining and had few bumps on his face like swellings. I don't know if something bit him or this was the side effect of the injection.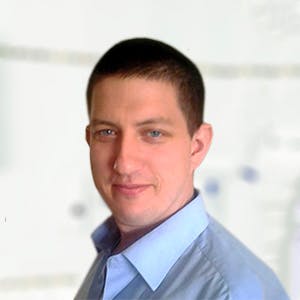 3320
Recommendations
Some local anaesthetics may cause skin reactions but usually due to their use in topical ointments for numbing the skin; if you are noticing these skin bumps it may be worth giving Benadryl at a dose of 1mg/lb twice per day to see if there is any improvement in the severity of the bumps. Lumps and bumps may appear for various reasons and may disappear as fast as they appeared, if the bumps do not disappear or you notice other symptoms visit your Veterinarian. Regards Dr Callum Turner DVM
Add a comment to Golu's experience
Was this experience helpful?
Piper
Australian Shepherd
almost 11 years
0 found helpful
My heart/soul dog presented with pain in her back and neck and was taken to the vet for x-rays. Diagnosed with IVDD, sent home w/pain meds and crate rest. She walked into the vet and had to be carried out, she could not walk and did not seem to recognize me. I was told this was "normal" as she is almost 11. At home, she never was able to walk or stand, she had nystagmus and still did not appear to recognize us. After several loud cries, she passed away about 7 hours after the x-rays. Did the anesthesia do this, or is it possible that she had idiopathic meningitis? I had a different vet give this opinion and several veterinary articles I have read state that meningitis is sometimes mistaken for IVDD? I am still reeling from her passing, almost 3 months later. I know you can't say for certain what she died of, but do these symptoms seem consistent with post anesthetic death? Thank you so much. Tamara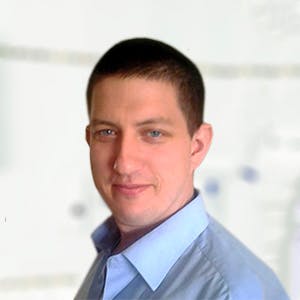 3320
Recommendations
Sudden death of a loved one is always difficult to handle and it is normal to question whether surgery was the right course of action or not. Surgery and anesthesia is a risky business, but with modern anaesthetics and management these risks are minimised to acceptable levels to risk for the reward; even young healthy people may die under anaesthesia due to one in a million reaction. The likelihood that the death was directly related to the surgery is high, whether or not it was due to the anesthesia, post surgery blood clot, meningitis or another cause I cannot say; ideally a necropsy performed after death would have given more answers. Try to think about the years good days with your friend and not the last days. Regards Dr Callum Turner DVM
Add a comment to Piper's experience
Was this experience helpful?
Max
Maltese
12 Years 9 Months
1 found helpful
Had teeth cleaned and two removed a week ago. Since he's been home he is very skittish. He doesn't walk anywhere, he runs from one spot to another. It's constant. He is eating and resting fine. But something is absolutely off.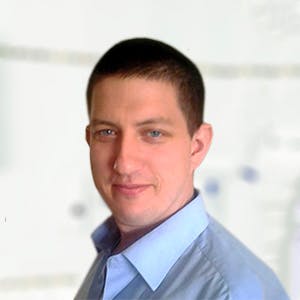 3320
Recommendations
Dogs can feel a bit groggy for a few days after anaesthesia just like humans and the older the dog, the longer the recovery time; although I would expect there to be no problems after a week. Max may still be in pain and wouldn't understand why which may lead to strange behaviour. If the behaviour continues, it would be best to visit your Veterinarian (you should do really to check the gums after tooth removal) to make sure Max is recovering properly. Regards Dr Callum Turner DVM
Add a comment to Max's experience
Was this experience helpful?
Duncan
American Cocker Spaniel
deceased
1 found helpful
Can anaphylactic shock occur four days after a surgery? My dog had laryngeal paralysis, tie back surgery at one point and it was successful for 8 months. The one side that was tied back, collapsed due to softening cartilage. So, the surgeon recommended tying back the opposite side after the first one failed after eight months. When the second side was tied back, as a last resort to helping him and in hopes it would at least last as long as the first surgery, he woke up four days later gasping for breath and needing oxygen. He ended up having to be put down. Last option would be a surgery that would leave him with a hole in his throat and I couldn't put him through that. Could his needing oxygen, four days after the second surgery, have been anaphylotic reaction?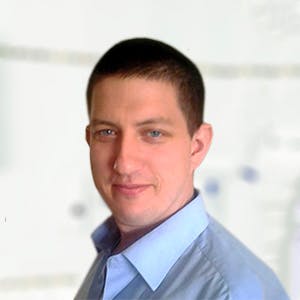 3320
Recommendations
Condolences on your loss. Anaphylactic shock can occur at anytime in response to many different things, I doubt an anaphylactic shock occurring four days after surgery would be directly related. Duncan gasping for breath may have been due to multiple conditions including fluid accumulation in the lungs, poor cardiac output (the body thinks there isn't enough oxygen when there is), collapse of the trachea and laryngeal disorders. Without carrying out a post mortem it isn't possible to know for 100% the cause of the breathing difficulties. Regards Dr Callum Turner DVM
Thank you. I appreciate your quick and thorough reply. This explanation helps.
Add a comment to Duncan's experience
Was this experience helpful?
Scotch
Lab mix
2 Years
0 found helpful
Has Symptoms
Trouble swallowing When trying to drink water. e
Medication Used
Carpofen 50mg and cephalexin 500mg
Can conscious sedation cause difficult swallowing? They used torbugesic .3 and then antisedan .3 on 50 lb dog 7 1/2 hours ago. He's finally decided to drink water and seems to be swallowing hard. Breathing okay.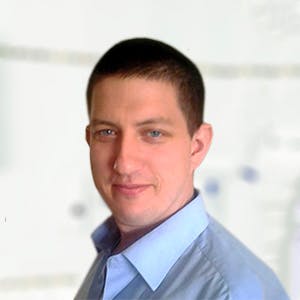 3320
Recommendations
Conscious sedation is usually very effective with few side effects; there have been reported in human medicine of problems with the swallowing reflex after conscious sedation. This would be something to monitor, but if there is no improvement visit your Veterinarian on Monday morning. Regards Dr Callum Turner DVM
I forgot to mention that the use afterwards of Antisedan (atipamezole hydrochloride) means that the Torbugesic (butorphanol tartrate) would have been used together with either Domitor (medetomidine) or Dexdomitor (dexmedetomidine). It is always best practice for a clinic to observe and animal drinking and eating after any anaesthesia or sedation before allowing them to go home. Regards Dr Callum Turner DVM
Add a comment to Scotch's experience
Was this experience helpful?
Nova
Australian Cattle Dog
7 Years
0 found helpful
My dog has bad teeth and needs regular cleanings. Today during a routine cleaning, he had a moler removed. Normally when I pick him up, he's fine in a few hours. Today he he is crying & whimpering (he has never cried or whimpered), having trouble breathing and after 2 hours and his pain medication he seems disoriented and unstable. I called the vet and they said this is normal. His fur had blood caked in and his tongue seems swollen and numb.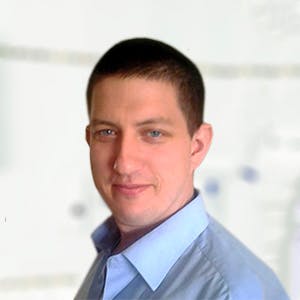 3320
Recommendations
Dental extractions can be quite tricky, especially molars which are the teeth most difficult to remove (due to location and number of roots); the trauma of removing the tooth maybe more painful than an incisor or canine being removed due to the more traumatic nature of molar removal leading to more discomfort. During anaesthesia and especially during dental extractions, the tongue is pulled out of the mouth to the side, it is possible that some swelling occurred on this occasion due to this action; if the swelling lasts more than a day or two it maybe something more concerning. Regards Dr Callum Turner DVM
Add a comment to Nova's experience
Was this experience helpful?
Rusty
Jack Russell Terrier
8.5
0 found helpful
Hi,
My Jack Russell, had a suspected thyroid carcinoma removed four days ago - the scans showed no evidence of spread. He seems to have a snorting and breathing problem throughout day and night - when he is outside he labors and gaggs not sure if this is reverse sneezing? Otherwise he is eating and drinking good the last two days. He still doesn't walk around just lays down most of the day with a snorting slight wheezing sound at times. I cant walk him as his breathing doesn' t allow he just labors and i am afraid as he looks either in pain or anxious.His mouth is pink but he seems tired. Is this normal after surgery? He is on Onisor 10m x 1 in the morning
Amoxyclav 250mg 1/2 morning and night
Tramadol 1 x morning and night ( i have reduced this to half at night) as he seemed heavily dozed all day with little or no movement.
Any help is much appreciated
concerned
Tanya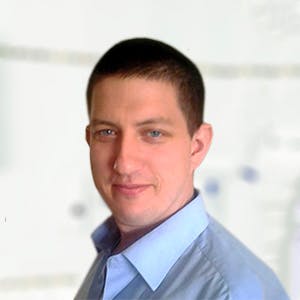 3320
Recommendations
Dogs sometimes have problems after surgery due to the placement of intratracheal tube (the tube placed in the mouth-trachea to facilitate anaesthesia). There is always a risk with thyroid surgery of damage to the recurrent laryngeal nerve which is responsible for the larynx which can cause trouble breathing and swallowing. Recovery from surgery can take time; just ensure that Rusty is receiving adequate oxygen and water. If the problem persists, return to your Veterinarian for examination. Regards Dr Callum Turner DVM
Add a comment to Rusty's experience
Was this experience helpful?
Roux
Great Dane
3 Years
0 found helpful
My dog is shaking a lot. Was given local anesthesia to remove split nail on paw is this normal. He was brought in this morning. Is this normal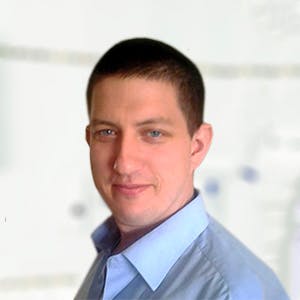 3320
Recommendations
Some dogs may shake after receiving treatment carried out with local anaesthesia due to the mechanism of action of anaesthetic drugs. The effects are usually short lived and after a few hours the shaking will subside; if Roux is still shaking in the morning or starts to have seizures return to your Veterinarian for a check up as the effects should have disappeared. Regards Dr Callum Turner DVM
Add a comment to Roux's experience
Was this experience helpful?