What are Anesthesia Allergies?
Surgery and other necessary veterinary procedures often require anesthesia. Derived from the Greek word for "lack of sensation," anesthesia refers to drug administration that reduces pain and feeling in all or part of the body. With procedures that require general anesthesia, the veterinarian will give your dog drugs that depress the nervous system enough to induce complete lack of consciousness. Other local anesthesia techniques may be used to numb a specific area of the body for a minor operation. Both types of anesthesia reduce your dog's pain and allow the veterinarian to perform invasive procedures that require a high level of precision. General anesthesia is used more commonly in dogs and other small animals.
The majority of procedures that require anesthesia are accomplished with no incident, however, the rate of anesthesia death in pets is higher than humans, with one study suggesting approximately 1 in 400 animals (0.25 %) experience some type of fatal complication. As with any drug, there is a risk of adverse reaction to the drug itself, but most anesthesia deaths are not related to allergies. It's estimated that only 1 in 100,000 pets has an allergic response to anesthesia medications. The most common symptom is mild swelling at the injection site, but more serious reactions like decreased cardiac function and even anaphylactic shock are possible. An anaphylactic reaction is a severe life-threatening allergic response which can cause respiratory and circulatory failure. Anesthesia drugs are not commonly a trigger for anaphylaxis, but it's possible with sensitive individuals.
Anesthesia can allow veterinarians to perform surgeries and procedures that are vital for your dog's health. Complications are rare, but some dogs can experience an allergic reaction to the drugs used to induce anesthesia. Responses range from mild irritation at the injection site to rare but serious anaphylactic shock.
Anesthesia Allergies Average Cost
From 465 quotes ranging from $452 - $1,030
Symptoms of Anesthesia Allergies in Dogs
These are the symptoms the veterinarian and surgery assistant will be looking for as your dog undergoes anesthesia.
Redness at the injection site
Swelling at the injection site
Drop in blood pressure
Drop in pulse rate
Cardiac or respiratory arrest
Anaphylactic shock which is rare (excessive swelling, difficulty breathing, death)
Types
Veterinarians choose from numerous drug combinations used to induce anesthesia. An approach called 'balanced anesthesia' is most common for general anesthesia. The patient will receive a pre-anesthetic sedative via injection, followed by another injection containing the induction agent. A mixture of gas and oxygen will be administered through a tube in the windpipe to maintain anesthesia during surgery. A local anesthetic procedure would likely just include a single injection. Concerned owners should discuss what types of drugs will be used on their dog with the veterinarian, especially if the dog has previously had a medication reaction.
Top
Causes of Anesthesia Allergies in Dogs
It's not known what causes some animals to be allergic to certain drugs, however, other factors could contribute to anesthesia complications and make an allergic reaction more likely to be fatal.
Improper dosing
Improper monitoring
Prior medical conditions
Older dogs are more prone to complications
Some breed are predisposed the have problems under anesthesia
Brachycephalic – breeds with flattened faces, like Bulldogs, Pugs, Boxers, and Boston Terriers, generally have smaller airways; this can slightly increase the chance of airway obstruction and respiratory problems during anesthesia
Sighthounds – hunting breeds, like Greyhounds, metabolize drugs differently than other breeds and may take longer to recover from anesthesia; low body fat also increases the risk of hypothermia under anesthesia
Herding breeds – some Collie breeds, Australian Shepherds, and Shelties can have a gene mutation that increases the tendency for drugs to accumulate in the brain
Toy breeds – anesthesia risk generally increases in smaller animals, doses should be calculated carefully, since a small error will have a more drastic effect; hypothermia and hypoglycemia can also be a bigger problem with small animals
Giant breeds – many giant breeds are actually prone to anesthesia overdose since they metabolize and respond to drugs faster than other animals; anesthesia doses should be calculated based on lean body mass, rather than actual weight
Doberman Pinscher – a genetic abnormality called von Willebrand disease can mean Doberman Pinschers have problems with blood clotting as well as a tendency to dilated cardiomyopathy; it's a good idea to ask the veterinarian to check for these conditions before your dog undergoes anesthesia
Top
Diagnosis of Anesthesia Allergies in Dogs
A pre-surgery exam with blood tests will help to identify conditions that might cause a reaction under anesthesia, like organ disease, diabetes, dehydration, or infectious diseases. It's important to catch these problems since they could cause complications, however, there is no way for the veterinarian to diagnose an actual allergy without giving the drugs to your dog. The veterinarian and surgery assistant will check for symptoms during and after anesthesia administration and continue to monitor your dog throughout the surgery process. 
If your dog shows symptoms of an allergic reaction under anesthesia, he will then be diagnosed with an allergy. You should get a list of the drugs that were used from the veterinarian so that they can be avoided in the future. Any new veterinarian should be informed of previous allergy diagnoses, whether they were to anesthesia drugs, other medications, or a vaccine. Chronic conditions, like diabetes or heart problems should also be mentioned in case they are not caught in the pre-operation check-up. These conditions can increase the chances of an allergic reaction being fatal.
Top
Treatment of Anesthesia Allergies in Dogs
If your dog shows signs of an allergic reaction under anesthesia, the veterinarian will administer appropriate drugs intravenously. Benadryl or another antihistamine could be given for mild reactions. Corticosteroids can also help to reduce swelling and inflammation, and keep airways open. Epinephrine could be needed for severe anaphylactic reactions. Additional fluids, and emergency treatments to support heart function may be given in life-threatening situations.
Unlike human treatments, most pet surgeries don't automatically have an anesthesiologist in the room to monitor the patient. For an extra charge, you can usually request this service from the veterinarian. This can help to catch problems due to an allergy or another complication before the situation escalates into an emergency. Other security measures include connecting an IV catheter during the surgery. This will help to replace lost fluids, and ensure that the veterinarian can administer appropriate drugs quickly and easily in the advent of an allergic reaction or another complication. If this is not a general part of your veterinarian's practice, it can usually be requested, also at an extra cost.
Top
Worried about the cost of Anesthesia Allergies treatment?
Pet Insurance covers the cost of many common pet health conditions. Prepare for the unexpected by getting a quote from top pet insurance providers.
Recovery of Anesthesia Allergies in Dogs
The rate of allergic reaction to anesthesia drugs is low, but it does happen and in some cases it can be fatal. Taking proper precautions will reduce the risk of complications with anesthesia. All dogs should be properly fasted since anesthesia drugs can cause them to vomit whatever food is left in the stomach. Swallowing reflexes are less functional under anesthesia and aspiration can be a problem. Oxygen is typically administered through a tube in the windpipe to further reduce the risk of aspiration. Other measures you can take include ensuring your dog is in good health and not dehydrated before he goes in for surgery. Most procedures that require anesthesia are completed without incident and the veterinarian will not order anesthesia unless the benefits gained are worth the risk.
Top
Anesthesia Allergies Average Cost
From 465 quotes ranging from $452 - $1,030
Top
Anesthesia Allergies Questions and Advice from Veterinary Professionals
American Pit Bull Terrier
Nine Years
3 found helpful
3 found helpful
My dog had pyometra surgery friday morning and she still drosey and wont eat her eys are red and droppy where you cant see her eyeball
Dr. Sara O. DVM
3 Recommendations
Hello, So sorry to hear about your dog. Some dogs do take a few days to recover from major surgery. If she is not improving after 2 days, it would be best to call your vet. They can give you advice on what to do next. She may need to stay a few days at the hospital on fluids to help her feel much better.
July 12, 2020
Was this experience helpful?
jessie
Bull Terrier
8 Years
4 found helpful
4 found helpful
had my dog spayed 8 years ago took her home and she wouldnt eat drink and she just kept vomiting bile 2 days later we rushed her back to vets and she was put on drips etc for a whole week but she recovered the vet said her allegy affected her liver or kidneys and they shut down he cleaned her system out and she was fine. now she needs her teeth sorting and the vet wont do it.another vet at the same practice a young man said they have improved anaesthesia and its not a problem.but i am worried i dont think he read all her history about her opperation.need help vet said she was in pain with her teeth.she is still eating and chewing hide bones?
Aug. 29, 2018
jessie's Owner
Was this experience helpful?
Anesthesia Allergies Average Cost
From 465 quotes ranging from $452 - $1,030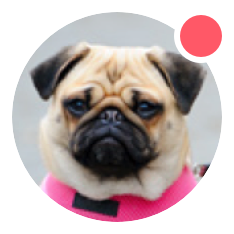 Need pet insurance?