What is Inguinal Hernia?
Inguinal hernias can have varying severity, but all involve the enlargement of the inguinal canal and the risk of abdominal contents spilling out through the canal, or opening in the dog's groin. Although not the sole cause, inguinal hernias are genetic conditions and are most commonly found in the Pekinese, Basset Hound, Cairn Terrier, Cocker Spaniel, Miniature Pinscher, Lhasa Apso, English Springer Spaniel, Collie, Bull Terrier, Australian Cattle Dog, Pomeranian, Maltese, West Highland Terrier and Basenji breeds.
The inguinal canal is an opening of the muscle wall in a dog's groin, which exists in order for blood vessels and spermatic cord pass to the testicles in male dogs and for the vaginal process to pass through for female dogs. An inguinal hernia occurs when the opening of the inguinal canal widens, allowing abdominal contents to bulge out of or pass through.
Symptoms of Inguinal Hernia in Dogs
The most remarkable symptom of an inguinal hernia is the protrusion itself, which appears as swelling on one or both sides of a dog's groin and can be exacerbated by certain activities such as standing, barking or straining. However, additional symptoms correlate with severity of the condition, and they include:
Noticeable pain
Warmth at the swollen site
Vomiting
Lack of appetite
Malaise or depression
Frequent attempts at urination
Bloody urine
Types Reducible
Typically smaller in size, a reducible inguinal hernia is one in which the protrusion is simply abdominal lining or fat and may safely be pushed back into the abdomen by a veterinarian. In the majority of cases, the only symptom displayed is swelling of the site itself.
Irreducible
An irreducible inguinal hernia is one in which part of one or more abdominal organs are protruding from the opening. If your dog exhibits symptoms beyond swelling at the site, it may be indicative of an irreducible hernia. This type of an inguinal hernia is more severe, as the affected organ(s) involved may become entrapped, compromising their function. In severe cases, blood flow may be completely cut-off from an organ, leading to tissue death. This is known as organ strangulation.
Causes of Inguinal Hernia in Dogs
Inguinal hernias are both congenital, or present at birth, and acquired. While the majority of inguinal hernias are congenital, acquired inguinal hernias are caused by obesity, physical trauma, and pregnancy. Knowing if hernias run in your dog's bloodline can help you identify a problem early.
Diagnosis of Inguinal Hernia in Dogs
The veterinarian typically diagnoses inguinal hernias easily upon palpation of the groin area. In irreducible inguinal hernias, x-rays and/or ultrasounds are required in order to determine if there is any organ entrapment, so, the extent. Irreducible inguinal hernias commonly involve complications of the uterus, intestines or bladder.
Treatment of Inguinal Hernia in Dogs
In rare cases, you and the veterinarian may decide not to treat very small, reducible inguinal hernias. However, this is unlikely, as trauma, pregnancy, activity and weight gain may exacerbate the opening and cause complications. In most cases, particularly with irreducible hernias, prompt surgery will be required. The veterinarian will remove any scar tissue that has formed at the site, push any entrapped organs back into the abdominal cavity, and use stitches to reduce the inguinal canal to its proper size.
It's vitally important that both diagnosis and treatment transpire swiftly, as untreated irreducible hernias can lead to strangulated organs, tissue death, and infection. In some strangulation cases, the dead or affected section of tissue may be removed, and the organ or intestine may be repaired with tissues. The success of this procedure depends heavily upon what tissue and how much tissue is affected.
Recovery of Inguinal Hernia in Dogs
If your treatment did not involve surgery, it's important to keep close tabs on the site for any changes. If you notice any changes or issues, investigate veterinary attention.
If your dog underwent inguinal hernia surgery, carefully follow the veterinarians' follow-up instructions to guarantee full recovery. Be sure to give your pet plenty of time and space to rest. Limit activity to letting your dog outside only to relieve itself. It will be tough, but do not allow your dog to run or jump for ten days to allow the wound time to heal. In the first few days post surgery, it's normal for your pet to experience sleepiness, lack of coordination, whimpering or crying, and coughing. Expect this behavior, but closely watch your pet for additional signs of stress or pain or the continuation of expected signs beyond four days.
Check the incision site daily for drainage and redness, as they are signs of infection, and you will need to see your veterinarian as soon as possible. If the incision doesn't appear to be holding, or if any intestinal material protrudes through the incision, seek attention immediately. Careful feeding is very important the first few days after surgery, so monitor your dog while feeding small portions. In the case of vomiting, remove and withhold food for twenty-four hours and consult the veterinarian if your dog cannot hold down food after that period.
Inguinal Hernia Questions and Advice from Veterinary Professionals
Don
Jack Russell Terrier
7 Months
1 found helpful
Hi, my dog just had his inguinal hernia surgery repair, we were told that he will never be able to live a normal live, no running, jumping and thing like that. I know that couple of weeks after surgery,that went well, he needs to be calm but i cant understand why cant he have a normal life after few months. Whats your opinion?
What are some of the signs your digs showed to know something was wrong?
What is the response on this this question?
Hi I have a Chihuahua that the vet thinks is about 4 or 5 years old. She has a soft Inguinal hernia and the vet said we can get her spayed at the same time fixing the hernia. My questions are should I ask them to stitch the other side as a Precautionary measure to reduce the likelihood that she'll have another hernia on the other side? Also should I ask the vet to put a mesh in to make it stronger as no less likely to return? Finally, will it cost more for them to stitch the other side and add a mesh? Thank you
Add a comment to Don's experience
Was this experience helpful?
Cooper
Boston Terrier
13 Years
0 found helpful
I am looking for advice for a dog with multiple hernias (Perineal and Inguinal). Cooper is my boyfriends older Boston terrier who he has owned for over 8 years. About 4 or 5 years ago Cooper developed a Inguinal hernia and a Perineal hernia that were diagnosed about two years ago with recommendation for surgery (to correct both), but with a large recovery time and a small success rate and a large cost my boyfriend decided to monitor his condition and manage on his own (This I did not agree with). I have been dating my boyfriend for a little less than a year, but I have known about the condition of the dog for a little while longer. The hernias do not seem to bother him (Pain wise), although the perineal hernia does not allow Cooper to pass feces on his own. We have to manually force the feces out when he tries to use the restroom, but that is not my main concern as it does not cause pain or discomfort to Cooper as long as he is able to pass feces on a regular basis. The Inguinal hernia is growing as we have just moved into a 3rd floor apartment and although my boyfriend is worried about surgery on such an old dog, I am concerned that the hernia is going to grow and eventually prove to be life threatening (if it isn't already). I have always been the type to believe that the best course of action is just to take the dog to the vet, have him assessed, and make a plan according to what they find, but my boyfriend doesn't agree, especially if it is surgery, since Cooper is getting old. I just have grown attached to the poor pup and want to make sure we are doing all we can for him. Thank you for any helpful advice.
Add a comment to Cooper's experience
Was this experience helpful?
Nonya
Doberman Pinscher
5 Weeks
0 found helpful
Just found out that my puppy has bilateral inguinal hernias. She's a European Doberman, 5 weeks old. Her breeder took her to the vet as soon as she noticed it.

The note she sent me from her vet read, "The pup has bilateral inguinal hernias, mild, but L>>>R probably will resolve with age. Best guess is by 4 months. Plan: Recheck at every vaccine."

Is it possible for an inguinal hernia to self resolve? I keep reading conflicting reports.

She is currently showing no signs or symptoms of adverse effects regarding the hernia other than a small bleb that the breeder frequently checks and pushes back in. I plan on correcting/addressing her hernia complication when she is spayed.
Add a comment to Nonya's experience
Was this experience helpful?
Holli
French Bulldog
9 Weeks
0 found helpful
Has Symptoms
Bilateral Inguinal Hernias
Hi there,

I am 10 days away from going to pick up my female french bulldog puppy from a breeder. I just found out that last week she had surgery for a Bilateral Inguinal Hernia. It is fixed now and the breeder says she is doing well. This gave me cause for concern, so I called a local vet here in Denver. She, after doing some research, advised me against buying the puppy because she may have a lot of health issues in the future, and she said in 10 years she has never seen this type of hernia in a small puppy. Thoughts? I am already in love with her from all of the pictures and videos - but I also am single and have a bit of a fixed income, so signing up to buy a dog who is going to have a lot of health problems may not be the smartest idea. Would love a second opinion.
Add a comment to Holli's experience
Was this experience helpful?
Kingsman
French Bulldog
2 Years
0 found helpful
Hello,

I have a French bulldog Male that's about 2 yrs old. My vet just told me that he has an inguinal hernia. The vet mentioned that there's different reasons why he got the hernia. We were intending on breeding him. How can I determine if this was inherited or caused by trauma? The vet mentioned I should neuter him just in case it was inherited and to refrain from passing along the defect.
Add a comment to Kingsman's experience
Was this experience helpful?
Mia
Chihuahua
13 Years
0 found helpful
Hi there, my dog mia is really old but full of life and I noticed she had a lump in between her legs, she went to get some vaccines and the vet told me it could be a inguinal hernia, I've done research on it and I think it is but she hasn't had any symptoms and it doesn't seem to be bothering her at all, I can move it around a little but it's about the size of a little bouncy ball, should I get surgery for her on it?
Add a comment to Mia's experience
Was this experience helpful?
Doggy
Jack Russell
5
2 found helpful
I have a dog that has an inguinal hernia. Are there available reversal options where his scrotom can go back to it's original state? He was in a car accident and the veterinarians had overlooked this before giving him back to us after his leg operation we had no idea about it until we noticed it on our own that he had an abnormal swelling.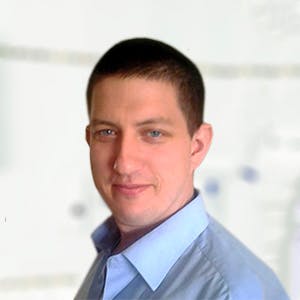 3320
Recommendations
If the trauma was recent and the scrotum is stretched, it may reduce overtime; otherwise, some of the scrotal skin maybe removed to make the area more cosmetically appealing but as Veterinarians we tend to focus more on healing than appearance, you should speak with your Veterinarian about the options you have. Also, if you haven't already, have Doggy neutered as it will reduce the risk of prostate disorders and eliminate the risk of testicular cancer. Regards Dr Callum Turner DVM
Add a comment to Doggy's experience
Was this experience helpful?
No Name Yet.
Mini Bernedoodle
8 Weeks
0 found helpful
I am about to purchase an 8 week old mini bernedoodle, but she has a small inguinal hernia. The vet says it may go on it's own, but the breeder has offered to fix the hernia before I purchase her. Is this something I should worry about? I want to make sure I cover all my bases before making the decision to purchase the dog. Is there any risk of the hernia reoccurring or are there any secondary effects from the surgery?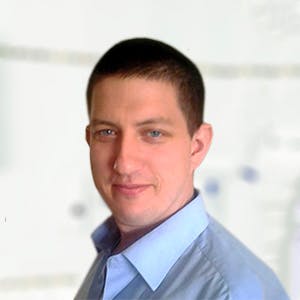 3320
Recommendations
Normally inguinal hernias have a low recurrence rate after surgery and there is little to be concerned about, normally these types of hernias don't self resolve and I would certainly recommend having it corrected. I wouldn't have any concerns about purchasing a dog with a repaired inguinal hernia. Regards Dr Callum Turner DVM
Add a comment to No Name Yet.'s experience
Was this experience helpful?
Brooke
cockerspaniel
6 Years
0 found helpful
I have. 5 year old cockerspaniel . We got her 2 years ago from another breeder who had gave us vet records to say she was clear of any health issues etc . Bred her and she developed a inguinal hernia . Lucky she failed to get pregnant and we had it repaired ASAP . Vet didn't spay as she said she would be fine .
We've just mated her again 3 weeks ago and what do you know ? The hernia is back again in the same spot ..
what happens if she's pregnant ?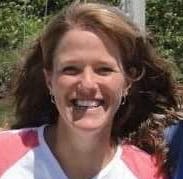 1611
Recommendations
Depending on the location and size of the hernia, pregnancy could be dangerous for Brooke, as that opening in the body wall could allow internal organs to exteriorize with increased pressure. I'm not sure how severe that hernia is, but it would be a very good idea to have your veterinarian look at it, and Brooke may not be a good candidate to breed if the hernia is recurring. Inguinal hernias can be difficult to repair, and sometimes need specialists to repair more serious hernias.
Add a comment to Brooke's experience
Was this experience helpful?
Lucky
miniature poodle
13 Years
0 found helpful
I'm very concerned for my dog. He has a hernia right by his butt, it's almost the size of a limon. I know it's a hernia because I took him to the vet about a month ago and they did blood tests and X-rays on him and they said it was a hernia. I don't know what to do because the vet told me the surgery would cost about 2,000 to 3,000 dollars to get it done and I don't have that kind of money but I'm so scared for him and worried. They also told me if I get it done there's a chance he might not make it through the surgery, but i still don't want him in pain.. what is best to do, please help me... breaks my heart to think I'd maybe have to take him down.. :( help!!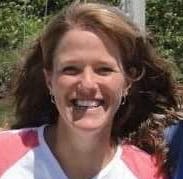 1611
Recommendations
Some dogs with perineal hernias can be managed with a change in diet and medication. I can't examine Lucky, so I don't have any way to know if that is possible for him, but it would be a good idea to discuss that with your veterinarian, or seek a second opinion if you are not sure. They will be able to look at the severity of his problem and discuss whether medical treatments are an option for him.
Add a comment to Lucky's experience
Was this experience helpful?
regalito
Chihuahua
4 Months
0 found helpful
I got my dog 2 weeks ago, he is four months old. I took him in for his shots 2 days ago and the doctor told me he had a scrotal hernia. Can someone explain what this means and if it's fatal? She told me my dog needed surgery should i do the surgery right away??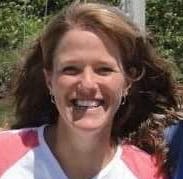 1611
Recommendations
Common hernias in dogs include umbilical, inguinal, and perineal hernias. I'm not sure what a scrotal hernia looks like, or how it is affecting Ragalito. Since your veterinarian has examined him and knows more about his particular hernia, it would be best to ask those questions of her, as she can explain the possible outcomes. I hope that all goes well for him.
Add a comment to regalito's experience
Was this experience helpful?
Gus
Maltipoo
5 Weeks
1 found helpful
I recently adopted a what i thought was a 8 week old teacup maltipoo, i took him to the vet to find out he was barely 5 weeks old - and has an Inguinal Hernia, he is going to the bathroom fine and was just told to watch him, but has had loss in apatite and very skinny only 1.6 pounds right now. He had a great apatite when i got him a week ago - but now i can barely get him to eat half of his bowl of food - we need him to put on weight.

He doesn't seem to be in pain right now and is very happy and playful & waddles when he walks i think due to the hernia.

the vet wants to wait until he is 4 months old to preform the surgery with his neuter but i am scared to wait that long, do you think this is too long to wait?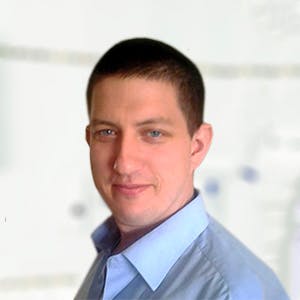 3320
Recommendations
Most cases of hernias (inguinal or umbilical) don't cause much of a hassle and it is normal to combine the two surgeries at neutering, however you should keep a close eye on Gus and ensure that the hernia isn't causing any health issues. If there is a loss of appetite, it may be related to the hernia but your Veterinarian would need to be consulted about that if it is new; if Gus isn't eating you should try to feed him a smooth wet food mixed with water using a syringe bit by bit allowing him to lap it up, it may help boost his food intake. Regards Dr Callum Turner DVM
Add a comment to Gus's experience
Was this experience helpful?
Lulu
Chihuahua
9 Years
0 found helpful
My dog had surgery for her inguinal hernia and a spay and she's been resting well and doesn't look sad or anything but after three days I was told to take off bandages that they wrap around after surgery. I did and she still has the bump from the hernia. It's like they could only reduce it a few and just spayed her. But they didn't say anything about only reducing it by a little. Could it be possible that it will shrink down as she heals more or is she always going to have a noticeable hernia?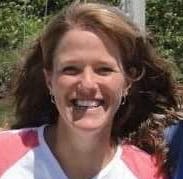 1611
Recommendations
You'll need to contact your veterinarian and ask this question, as I was not there for the surgery, and cannot see the incision at this time. There may be some swelling or scar tissue from the surgery, but your veterinarian will be able to give you a better explanation.
Add a comment to Lulu's experience
Was this experience helpful?
Pancha
Chihuahua
7 Years
1 found helpful
My dog just had hernia surgery this past Friday and we got her home Saturday. They gave me some antibiotics and pain medicine for her. When we came back from work Sunday morning, she had ripped off her cone and I'm assuming she licked it. We took her back to the vet first thing Monday morning and they told me she irritated it. They said it was good though since there was no drainage, but it was very red/bruised and swollen. They gave her laser therapy and it looked like the swelling had gone down some. I have to go back on Wednesday and Friday to do more laser therapy. I'm looking at her incision site now and it looks like the redness/bruising is spreading upwards. She seems completely normal; she's walking, eating, and drinking water. I just want to make sure she is okay.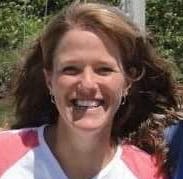 1611
Recommendations
Thank you for your email. If she is acting normally and doing well otherwise, it may just be bruised as a result of surgery and post op trauma. Since you are taking her back tomorrow for laser therapy, it would be a good idea to have them reassess it at that time, to make sure that the bruising isn't more than is expected. I hope that all goes well for her.
Add a comment to Pancha's experience
Was this experience helpful?
suzie
miniature schnauzr
6 Years
0 found helpful
fatty tissue lump how would a fatty lump fatty tissue be diognosed.took dog to have lump checked. was told fatty tissue only. no tests was done, can fatty tissue be diognosed just by touch alone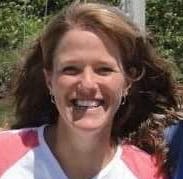 1611
Recommendations
Thank you for your email. No, fatty tissue lumps (lipomas) cannot be diagnosed by touch. We typically take a small sample with a needle (fine needle aspirate) and look at the cells under the microscope to diagnose them. Lipomas do have a characteristic appearance and consistency, but to know for sure, the test would need to be done.
Do you suggest that i should seek* a second opinion?
Hello! I took my Dog (male, neutred, 15 lbs, 2 yrs old - Bichon/yorkie mix) to a vet for similar issue. He has these bilateral lumps in his groin, which are not visually visible unless his abdomen is palpatted. Vet dismissed it saying that its just fat. But i couldnt stand up to her at that point by saying since when fat is such lumpy because i wasnt aware of dogs having to have lipomas or inguinal hernia. Do you suggest I seeking a second opinion?
Add a comment to suzie's experience
Was this experience helpful?
Jasmine
Shih-Tzu
1 Year
0 found helpful
Hello, My 1 year old Shih Tzu mix has an umbilical and an inguinal hernia. Today I took her in to be spayed and hernias repaired, but I noticed that there is still a bulge in her groin area where the inguinal hernia is and no incision in that area. Could the vet have done the repairs through the same incision opening that was used to spay her? The umbilical are has an incision and stitches. Also the spay area.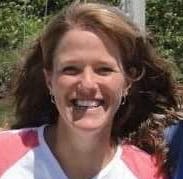 1611
Recommendations
Thank you for contacting us about Jasmine. Typically, an inguinal hernia and an umbilical hernia are located in two entirely different locations, and it would be very challenging to access both areas through one incision. It would be worth a phone call to your veterinarian to make sure that the inguinal hernia wasn't forgotten - perhaps when they went in to surgery, the hernia wasn't obvious as she would have been on her back.
Add a comment to Jasmine's experience
Was this experience helpful?
Ginger
Mixed Chihuahua
13 Years
1 found helpful
My 13 year old female chihuahua has a groin mass or hernia. She also has a slight heart murmur. Can't afford the surgery. She acts and eats and potty normal. It's gone from the size of a lemon to a grapefruit in 2 months. How will I know when it's time to put her down. I don't want her to suffer. But I am scared it may rupture and she would have a horrible painful death and that would kill me. I just want what's best for her. But putting her down while she seems okay seems heartless too. What should I do?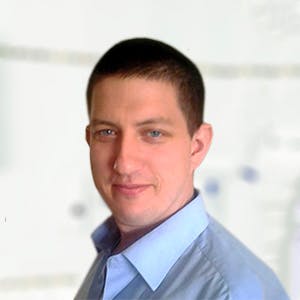 3320
Recommendations
I cannot recommend that you put down Ginger if she is in good spirits apart from the mass, you need to decide when you are ready to take the last journey with her. It is never easy to decide to put down a loved one especially if you believe that there is possibly a surgery or fix for the problem. I would check to see if you have any charity clinics or nonprofits in your area which may be able to help you with surgical options; some charity clinics will do the surgery (if it is an inguinal hernia) for around $455 whilst other options may be cheaper but you would need to check around. Regards Dr Callum Turner DVM
Thank you. I've already been told that the surgery will run around 3000.00...I took her to Value Vet yesterday and they agree with you. As long as she doesn't seem to be suffering, just watch the mass for bruising or hardness or scabbing...that's when it will be time. .😢
Add a comment to Ginger's experience
Was this experience helpful?
Saga
Yorkshire Terrier
2 Years
0 found helpful
Thank you so much for your advice,Saga had surgery yesterday,vet found hard growth on abdominal muscle(like a marble,red in colour)apparently it wasn't hernia at all.Her blood test came back fine except lipase enzyme was low as always on her previous blood tests.I can't understand,months after her hernia surgery that lump was small and I was able to push that back in until few days ago when it grew considerably.I wonder what that could be?could it be tumour or something?She was eating,drinking,having normal stools and she is really happy dog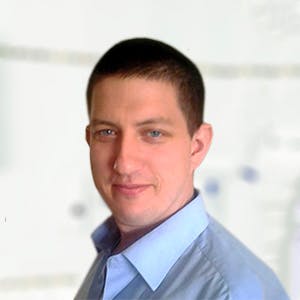 3320
Recommendations
With this type of mass, it would be best to have it sent off for histopathology so that a diagnosis can be made and it can be determined if any follow up treatment may be necessary. Without examining the mass and cutting it open, I wouldn't want to guess on a cause. Regards Dr Callum Turner DVM
Add a comment to Saga's experience
Was this experience helpful?
Saga
Yorkshire Terrier
2 Years
1 found helpful
I have a two years old yorkie girl,who after many surgeries ended up with hernia where her belly button is,Last November our vet corrected it using mesh but hernia came back after just one month after operation.Two days ago I noticed that hernia is enlarged and can't be pushed in.I immediately took her to the vet and she will have another surgery tomorrow.I would like to know is this common(hernia to came back)?or is it something wrong with my dog?Vet is going to take biopsy of her muscle tomorrow,I'm just really concerned.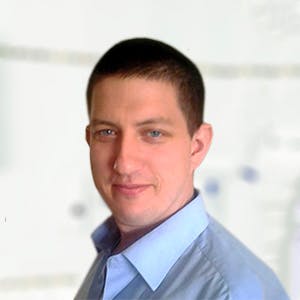 3320
Recommendations
Umbilical hernias have a low recurrence rate, recurrence is usually due to over activity and failure of the surgical site. Some dogs just keep having recurring hernias; it is important to restrict movement and prevent straining whilst defecating as increased intra abdominal pressure can cause recurrence too. Regards Dr Callum Turner DVM
Add a comment to Saga's experience
Was this experience helpful?
Chloe
Yorkshire Terrier
7 Years
1 found helpful
Has Symptoms
Bulge on her left lower area
My 7 year old yorkie is about to get her 3rd inguinal hernia surgery repair. (Birth, 5 now at 7)How risky is it for her to get another surgery. Im nervous. What am i doing wrong.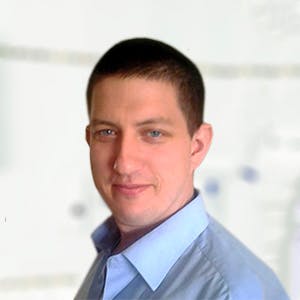 3320
Recommendations
Inguinal hernia surgery does have a recurrence rate with some dogs requiring numerous surgeries. If your Veterinarian hasn't already attempted, a synthetic mesh can be placed at the hernia site to strengthen the hernia repair; if a hernia has occurred on both sides (in the past), it may be worth repairing both sides with the mesh at the next surgery. Regards Dr Callum Turner DVM
Add a comment to Chloe's experience
Was this experience helpful?
Lia
Australian Cattle Dog (Blue Heeler)
4 Years
0 found helpful
Has Symptoms
Appearance of large bump in groin
Hello,

My dog Lia unfortunately dislocated her hip and had large punctures in her opposite leg. The vet successfully completed a closed reduction to the hip and we have almost hit 2 weeks with her in a Ehmer sling. So far, we've had 3 Xrays and it is still in. (knock on wood)

At her last appt, we noticed a soft but softball size lump in her pelvic area. Lia (who is spayed) has always been very touchy (i.e. you touch her paw and she is quick to pull away bc it tickles) but when we touched it she didn't flinch. It gave the appearance that she is not in pain.
She has been able to go to the restroom and has been eating regularly.

The vet mentioned it could be a hernia but said since she wasn't in any pain maybe its not one. With the X-ray we really couldn't see it. The vet said to just keep an eye on it, we have another vet appointment (with our reg doc not emergency) and will have them check it out.

With this information, can it be a hernia if so, is it caused by traumatic events like dislocating a hip? What should we be looking for and is surgery always necessary?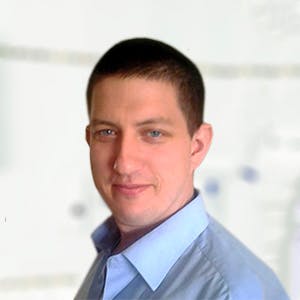 3320
Recommendations
It is possible that a traumatic event which caused the hip dislocation also caused the formation of an inguinal hernia; without examining Lia it is hard to say whether or not if it is a hernia or not but if it is in that location then it is highly suggestive. Some dogs like with hernias their whole life without incident whilst others may have complications which may require emergency care; I generally recommend correction of any hernia as prevention is generally cheaper that the cure. It is important to keep an eye of for changes in size, colour and temperature. Regards Dr Callum Turner DVM
Add a comment to Lia's experience
Was this experience helpful?
Buck
Beagle
4-5 yrs
0 found helpful
Okay, I have a 4 year old Beagle. He has never been bred, he has come across some females tat was in season and did a itttkw but has never been fully"knotted up"..So my question is,. If he has a in inguineal hernia(since the inguineal tube and the sperm tube is the same thing) if we bred him would re hernia go away? And would the hernia come from him not being bred and the sperm tube is kind of "clogged". Please let me know something.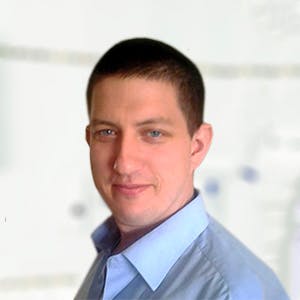 3320
Recommendations
Inguinal hernias and breeding as you are describing are not related; treatment would be surgical correction of the hernia and castration; inguinal hernias occur due to the inguinal canal being open allowing contents from the abdomen into the canal, breeding with him will not solve this. Regards Dr Callum Turner DVM
Add a comment to Buck's experience
Was this experience helpful?
Chrissy
Yorkshire Terrier
13 Years
0 found helpful
My yorkie who is house trained has started peeing on the carpet 5 or 6 times a day. She has had an inguinal hernia since we found her, and we have had it worked on once already. It is coming back, having increased in size and begun getting hot again. I am wandering if this might have something have something to do with her peeing, though she is pretty old and we just had a baby so maybe she is just acting out, but the hernia is also pretty bad.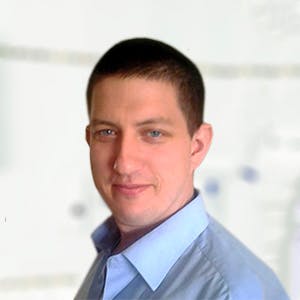 3320
Recommendations
Any hernia that has recurred, grown in size or is hot to the touch should be examined by your Veterinarian; the hernia may be affecting the urinary bladder as well and this is another reason for a visit to your Veterinarian. Without examining Chrissy, I cannot give you much advice; but I would definitely recommend visiting your Veterinarian. Regards Dr Callum Turner DVM
Add a comment to Chrissy's experience
Was this experience helpful?
chloe
Yorkshire Terrier
6-7
1 found helpful
Roughly how long should an inguinal hernia surgery take for a 6 year old female yorkie? I am asking this because I dropped my dog off at 9am for hernia repair and it is now 1:30 pm and I called and the vet still has not gotten to my pet. They say pick up is still at 4pm. is this enough time for them to do the surgery and monitor her after? She is also getting teeth cleaned and 5 removed. Do you think this is some hack vet? who can perform a hernia repair, 5 teeth extractions and cleaning in 2.5 hrs and monitor how shes doing afterwards? Should i tell them just dont do it and go else where?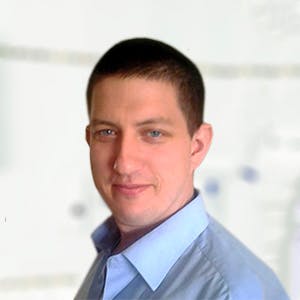 3320
Recommendations
Inguinal hernia surgery usually lasts between 45-90 minutes depending on complexity and based on your previous question ("My 7 year old yorkie is about to get her 3rd inguinal hernia surgery repair... How risky is it for her to get another surgery. I'm nervous. What am i doing wrong.") more time may be needed to secure the hernia site; the teeth extraction may occur at the same time as the hernia surgery although the cleaning should be before or after the surgery. The recovery from anaesthesia and is usually quite rapid with inhalation anaesthesia as animals generally wake up soon after the gas is switched off; if you have concerns, the decision to opt out of the surgery or choose another Veterinarian is down to you. Regards Dr Callum Turner DVM
Add a comment to chloe's experience
Was this experience helpful?
Chloe
Yorkshire Terrier
6-7
1 found helpful
My dog just had an inguinal hernia repaired. What should it look like the days following? It appears to be more swollen prior to surgery and day 1 it was not red. now day 2 its a bright pinkish red and swollen. she doesnt appear to be in pain and shes moving fine eating and drinking. should i take her to a hospital or is his normal considering she just had surgery?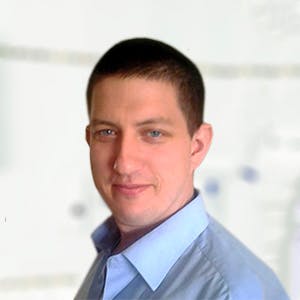 3320
Recommendations
Some swelling after surgery is normal; however if it is enlarged, red or leaking fluid you should visit your Veterinarian for an examination. A normal looking wound looks something like the link below. This is Chloe's third surgery (from your previous questions), so you have some idea of how it looks after surgery; however, if the hernia site was secured with mesh or there was more suturing to keep the hernia closed, there may be more swelling. Regards Dr Callum Turner DVM
http://www.kongyuensing.com/pic/20090247Chihuahua_Female_Bilateral_Inguinal_Repair_ToaPayohVets.jpg
Add a comment to Chloe's experience
Was this experience helpful?
Jeffer
Huntaway
11 Years
2 found helpful
Hello my Dog is going for his surgery this coming Friday. I'm just curious on what's the possibility of survival. I'm just worried and my vet will not answer.
Thanks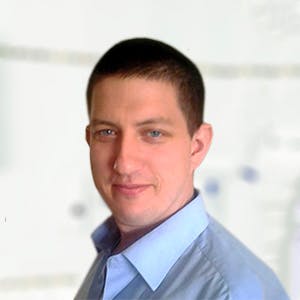 3320
Recommendations
If Jeffer's blood results are OK and he is in general good health the risk is minimal; but with anaesthesia there is always a risk, animals may have a reaction to the anaesthetic or there may be unforeseen complications during the surgery (not at the fault of the Surgeon). Whilst all surgery is risky to a small degree, the risks are outweighed by the benefits of the surgery; your Veterinarian won't answer due to liability issues, and I cannot give you a guarantee that the surgery is risk free it is just a case of the benefits outweighing the risks. Regards Dr Callum Turner DVM
IF you really care about and want to help your fur baby HAVE HER SPAYED!!! She doesn't need to be having anymore puppies.
I have a question but I can't find where to ask it at. My question is I have a 11 year old female chihuahua and she has an inguinal hernia that she developed after having two puppies. She has had it for over 5 years and it never seemed to bother her at all. But the last time she was in heat I noticed it got way bigger and started to turn blue and after one of the other dogs we had at the time snuck in where she was at and tried to mount her she began screaming. Of course we got that dog out immediately and that boy dog of ours has already been neautered. So no chance if pregnancy thank God. We will never chance her having anymore puppies ever. But after that she wouldn't let us touch her like it hurt her to much. Then she didn't want to eat for a couple days so I had to just give her tiny bits of water and formula threw a syringe to make sure she wouldn't become dehydrated. She couldn't walk without screaming in pain. Then about two days later she was back to her old self and the bleeding lasted a little longer then normal, but it ended and she has seemed fine since. But now I worry about her going into heat again. I want to have surgery done on her to fix the inguinia hernia, but I'm disabled and in a wheelchair and I can't work so I'm on disability for me and my daughter and I just don't have the extra income. But this dog is my life. She has been with me for every surgery Ive had, which is a lot. Like over 82 surgeries and she helps me through my depression. I just resently had to have my leg amputated and she helped me so that I got over that depression real quick because if she can go threw what she is and still be here for me and still be so happy and loving u better believe I'm gonna do the same. I just don't know what to do. I couldn't handle loosing her. Besides my daughter she is my whole world. But I also wonder if through the glory of god I was able to come up with the money for the surgery. Would she be likely to survive that surgery being that she is 11 years old? Also is there a connection as to why she seemed to hurt when in heat and not any other time or was it just strictly the boy dog mounting her for a couple seconds and it just put to much weight on the hernia or possibly it hurt her back and that's what she was screaming from. Because the hernia was more swollen then normal while she was in heat so it may have weighed more and then with the boy dogs weight on top it all just weighed to much for her and hurt her. Well the next time she goes in heat the good thing is she is an only dog now. I moved out. So no chance of any dog bothering her anymore. I want to do whatever I possibly can for her. Please respond back doctor with any advice please. I'm desperate to save her and keep her alive as long as I can. I want her to have the best life possible. She is my guardian angel.
Add a comment to Jeffer's experience
Was this experience helpful?
Mavis
French Bulldog
16 Weeks
1 found helpful
Hi There,

I have a 16 week old female French Bulldog. I had noticed she had a very small amount of white discharge on her vulva when she would pee. So i began wiping her after she would go potty with a warm disposable cloth. She was urinating frequently; say up to 20 times a day. She could pee 4-5 times within a 20 minute time span several times throughout the day. When i noticed this I called the vet to get her in to be seen earlier then scheduled. When I brought her in we noticed a small marble size protrusion around her groin slightly above her vulva on her left side. The operating vet at the office felt it was best for her to go to our local VCA to have an ultrasound as well as a sterile urine sample. I went through with both procedures and am waiting to hear back on the urine. However they could not give me a clear answer from the ultrasound although they believe it is an inguinal hernia. I noticed blood in her urine this morning and have scheduled a visit with another vet for this upcoming Wednesday for a second opinion. She is an all in service vet and has operated of puppy inguinal hernias many times before. Should i be worried that she is waiting until Wednesday? is this too long? i'm willing to do whatever is best for my pup. She seems to be more lethargic then normal but still in great spirits. I don't want her to be uncomfortable. Help!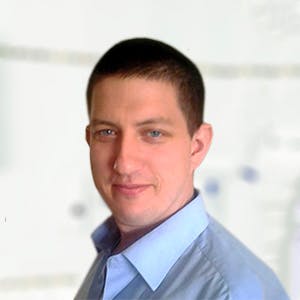 3320
Recommendations
An inguinal hernia would be lower down between her legs, a perineal hernia would occur around the anus and vulva, but would be easily diagnosed by rectal palpation (although her size may have made it not possible). The white discharge from the vulva may have been skin fold dermatitis. In cases of hernias, if there isn't any sign of pain (discomfort yes) and Mavis is still eating, drinking and defecating, it may wait as long as the symptoms don't progress. If you notice a worsening of symptoms are any other symptoms, visit a Veterinarian immediately. Regards Dr Callum Turner DVM
Add a comment to Mavis's experience
Was this experience helpful?
Daisy
Chihuahua
9weeks
1 found helpful
My dog is a chihuahua and 9 weeks old she has inguinal hernia,the person we got her from said her mother had it when she was a puppy and she never got it taken care of ,she said she was doing fine and every thing,we don't really want to take her to the vet she vomited once and pees several times how much would it be if we did and what should we do?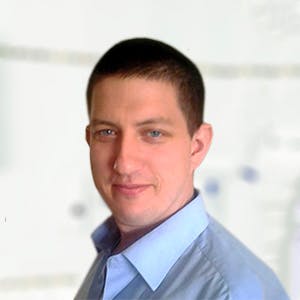 3320
Recommendations
It is always best to have hernias repaired to prevent possible complications as content may pass through the inguinal canal and may become strangled which is a medical emergency. Generally, a soft diet with stool softeners will ensure that there is no straining whilst defecating which may cause further complications and surgical correction at the time of spaying. Cost will vary on a few different factors but in a small dog repair would be relatively low in cost at $500 - $1,500 (in complicated emergency cases more); this is a wide estimate and will vary depending on severity, your location (very important) and whether you visit a Specialist or not. Call your local Veterinarian's Office or bring it up at your next vaccination visit. Regards Dr Callum Turner DVM
Add a comment to Daisy's experience
Was this experience helpful?
Missy
English bulldog
4 Months
0 found helpful
My 4 month old puppy had surgery on her inguinal hernia barley 2 days ago, but i cant get her to settle down shes running, jumping and when i try to cage her she goes crazy. What should I do? I dont want her to rip her stiches but she doesn't seem to be in pain.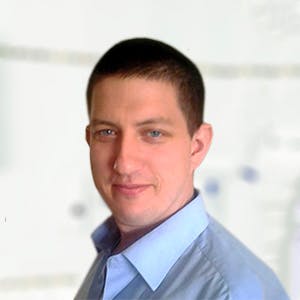 3320
Recommendations
It can be difficult to keep an active puppy calm after surgery, if caging makes her crazy you could try placing her in a smaller room like a utility room which doesn't have the space for her to move too much but hopefully will restrict her movements. Medical sedation isn't good, but some Veterinarians will give something to calm a dog down. Regards Dr Callum Turner DVM
Add a comment to Missy's experience
Was this experience helpful?
No name
Yorkshire Terrier
3mo
2 found helpful
Has Symptoms
small bulge in groin area
I am purchasing a Yorkshire Terrier puppy. The puppy is a female, 3mo old and weighs about 3lbs. The lady I am buying from said when she took the puppy in to the veternarian he gave her a good bill of health. However, the next day when the lady was petting her she found the inguinal hernia. The puppy is in looks very healthy and happy. The lady called the vet back and he said since the puppy is so small the surgery should wait until the puppy is spad, which would be another 3mo. May I please havr your thoughts on this. I am getting the puppy in Colorado and taking her to California.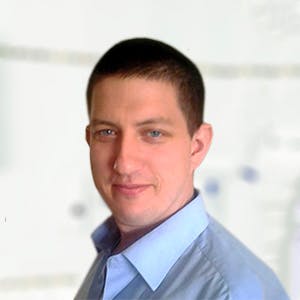 3320
Recommendations
Inguinal hernias are uncommon in female puppies, but may occur. Inguinal hernias, like all hernias, run the risk of strangulating the contents that have passed through which become a medical emergency. The hernia may wait for the age of six months when she will be spayed, but complications beforehand may occur. Feeding a wet diet and stool softeners will help her pass her stool without straining too much and increasing the intra abdominal pressure and possibly causing further complications. Ultimately, surgical correction will be required. Regards Dr Callum Turner DVM
Add a comment to No name's experience
Was this experience helpful?
Puppy
French Bulldog
8 Weeks
2 found helpful
I went to visit a puppy that I am about to acquire in a week and it looked very malnourished. When I picked up the dog, I quickly noticed it had an Inguinal hernia that looked pretty severe on both sides of the groin. The breeder did not notice it until I pointed it out. She also hasn't been eating much. Does this sound like a pretty severe hernia that could affect her health now/in the future? Should I reconsider choosing this puppy and go with another one?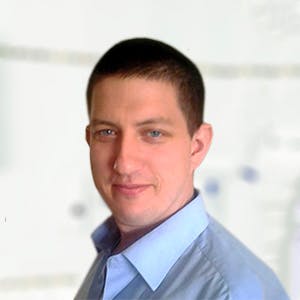 3320
Recommendations
Inguinal hernias can be unilateral or bilateral and reducible or irreducible; this can be a serious condition where abdominal content (intestines, bladder) can pass through the opening. Some small inguinal hernias resolve themselves but usually surgical correction is required. Symptoms are usually loss of appetite, straining, urinary problems and pain; I would seriously consider the purchase of this puppy given the symptoms you have described, the severity of the hernia would determine the general health and possible risk of complications until she is old enough for surgery. Regards Dr Callum Turner DVM
Add a comment to Puppy's experience
Was this experience helpful?
Shopie
Maltese
9 Years
1 found helpful
Hello I have a nine-year-old Maltese poodle who has collapsing trachea and Inguinal hernia we keep a good eye on it put it back in place just like our vet told us but now she has been showing signs of pain when she walks. We are trying to find other Solutions besides surgery do you have any suggestions we can do we don't want to put her down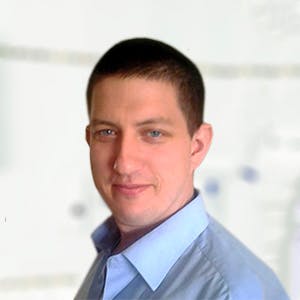 3320
Recommendations
The problem with inguinal hernias are their location which places them in a bad place for when a dog is walking. Surgery is the treatment of choice (as I am sure you know) but for management, it is very difficult to determine as the size of the hernia and other factors make it difficult to manage; some people like to bandage the area but it is very difficult to do well and may lead to further complication if not done properly. Otherwise, restricting movement is the best method of management which means no walks, no playing or excitement which may aggravate the hernia. Regards Dr Callum Turner DVM
Add a comment to Shopie's experience
Was this experience helpful?
Max
Corgi mix
10
0 found helpful
My 10 year old Corgi mix about 18 lbs has a ingunial hernia ,eating find having a lot of pressured produceng small pieces of poop. No spaded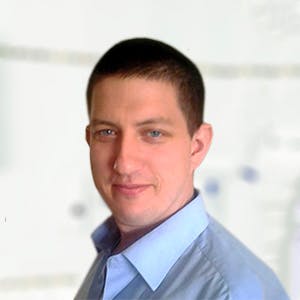 3320
Recommendations
Most probably Max would need corrective surgery since the hernia is causing him to strain whilst defecating; the straining will exasperate the hernia. You would need to your Veterinarian about management or surgery including neutering as it will prevent possible problems in the future. Until you see your Veterinarian, feeding a moist diet with stool softeners will allow Max to defecate more easily. Regards Dr Callum Turner DVM
Might as well spay & neuter while under anesthesia
Add a comment to Max's experience
Was this experience helpful?
Rosie
5 Weeks
1 found helpful
We have purchased a new pug cross jack Russell pup and can bring it home this week , however the breeder just notified us that she has an inguinal hurnia and may need surgery when she is bigger, approx 4 months old. The breeder said we could get surgery done at same time as desexing and it would cost an extra $200 on top of desex cost to remove the hernia. The breeder offered us $ 200 off original sale price of the pup. How accurate is the advised cost of this procedure? Is there ongoing health problems for the dog after surgery? Would it be advised to not purchase this pup.?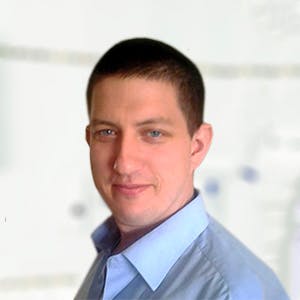 3320
Recommendations
There is no reason not to buy a pup with a hernia; once the hernia has been resolved they will have a full normal life (we just recommend not to breed such animals). Some Veterinarians would charge extra for the hernia correction, some wouldn't it is down to your Veterinarian. Prices can vary by Veterinary Practice and location etc… $200 to $400 is the usual additional cost if applied to the cost of neutering. I would recommend you call a Veterinarian in your area to ask them specifically their policy and then return to the breeder and advise them of the cost if different. Regards Dr Callum Turner DVM
Hello. My husband and I rescued a cocker spaniel 3/19/2016. We noticed that she had a bulge under her belly, and she was soon diagnosed with an inguinal hernia. We did not know her history, but the vet thinks she was born with it. She had surgery to correct it shortly after we rescued her. I'm always worried that if she exercises much it will tear and come back. What is a safe amount of exercise for her?
Add a comment to Rosie's experience
Was this experience helpful?
Little Pup
Rhodesian Ridgeback
9 days
3 found helpful
One of my newborn puppies has an inguinal hernia. Breed is Rhodesian Ridgeback. She was very small at birth but now at 9 days old is gaining weight. The hernia was checked by our vet after birth and he said wait and see if she survives. In the last day it has grown a lot more. What should we do? She currently weighs 330gm. Her litter mates are 550gm +.
Many thanks, Esther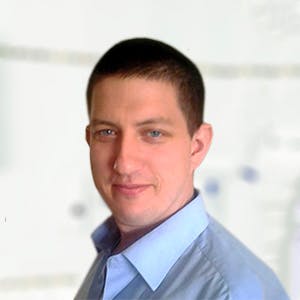 3320
Recommendations
Thank you for your question. Hernia's usually fall into one of two categories; reducible and non reducible. In a non reducible hernia I would be concerned about the growth over time. Usually Veterinarian's prefer to operate on older puppies (over twelve weeks) but if there is risk to the health of your puppy, surgery would be warranted earlier (if you are willing to go down that route). It is worth noting that there is a higher chance of occurrence on the opposite side, so if she does have surgery; get the other side stitched up to be on the safe side. Overall check her weight, food consumption and look for any signs of pain; if she continues to eat and gain weight and has no other clinical signs, you can wait before taking her back to your Veterinarian. If the hernia grows too large, impedes her movement or causes a pain response, you will need to evaluate your options. Regards Dr Callum Turner DVM
Hi, I have a three month old chihuahua puppy and she is 2.5 pounds. I went to the vet for a check up and they said she has a hernia, but because it was so small she wouldn't need surgery. She's has this bump for about 2 weeks now. What should I do now?
My dog has a hernia, she's had it for about 2 years now. She had one removed about 5 years ago and another grew on the other side. She's already 12 years old. What's the likelihood of her making it through surgery?
We took our puppy ( shihtzu) for his last vet check and they found a scrotal hernia. He needed surgery the following day. Unfortunately he did not make it through the surgery. He did well during it but when it came to waking him up he had a cardiac arrest. One of the most heartbreaking things we have had to go through. He was such a gorgeous little boy. I understand " these things happen" but I urge people to do some research into surgeries that vets advise you of. I can't help but feel that if I had said no to the surgery my milo would still be here today.
hi my dog is a chihuahua and have a inguinal hernia she is 10 years old now but when she was 7 we take her to the vet and they told us they cant operate on her because of the slim chance shell get to survive bow that she's 10>years old the swelling got bigger that she cant even poop properly idont want to take her to the vet because of the slim chance she'll get but i still down want to put her down can you suggest any home remedies ?
So sorry, I am fostering a mom and the pups she had and the smallest has a very large inguinal hernia. He is poltdactyl too (6 toes). U do worry as his appetite is much less than the others. I do not have cost to worry about as the shelter takes care of it
..but it is all very nerve racking.
Add a comment to Little Pup's experience
Was this experience helpful?