What is Kidney Failure and Excess Urea in the Urine?
The kidneys are essential to your dog's health, just as your own kidneys are to your health. Kidneys remove the metabolic waste and produce urine to flush the waste out of your dog's body. The blood flowing through the kidneys is filtered so the body knows how much water your dog's body needs to keep in the blood and how much to get rid of. There are two main types of kidney failure: acute and chronic. Both have similar symptoms but each have their own distinct causes. When your dog's kidneys stop working, the waste builds up in your dog's body, causing the symptoms of increased thirst and urination.
Kidney failure and excess urea in the urine (kidney failure) is a common but serious disorder that causes your dog's kidneys to stop working. Kidney failure can be acute or chronic and it can affect any breed of dog, no matter the age, sex, or health history. However, the acute form of kidney failure is most often caused by injury or toxic substance ingestion and the chronic form of kidney failure is more common in older dogs.
Book First Walk Free!
Symptoms of Kidney Failure and Excess Urea in the Urine in Dogs
The symptoms of kidney failure depend on whether your dog has the acute or chronic form of the disease. Although some of the symptoms are similar, your dog's medical history and age can help discern whether he is suffering from acute or chronic kidney failure. It is also important to know when the symptoms started and the how severe they are. In the acute form of kidney failure, the symptoms will come on suddenly, but chronic kidney failure comes on slowly and gradually, making it harder to discover. The symptoms of acute and chronic kidney failure are:
Acute Kidney Failure
Vomiting
Diarrhea
Appetite loss
Extreme thirst
Bad breath
Fever
Irregular heartbeat
Sudden increased or decreased urination
Excessive sleepiness
Chronic Kidney Failure
Extreme thirst
Increased urination
Drowsiness
Lethargy
Fever
Bad breath
Loss of appetite
Weight loss
Vomiting
Runny/bloody stools
Sores in the mouth
Loss of energy
Types
Acute Kidney Failure comes on suddenly and can happen in any breed, any age, no matter the sex, health, or medical history.
Chronic Kidney Failure comes on gradually and is usually seen in older dogs between 7 to 10 years of age. If a congenital disease causes the chronic kidney failure, the symptoms will start sooner, at approximately two years old.
Causes of Kidney Failure and Excess Urea in the Urine in Dogs
The cause of excess urea in the urine is kidney failure, which causes kidney failure if not treated promptly. The problem is that by the time the symptoms and clinical signs, such as positive blood or urine tests, the kidney failure is usually too advanced to save your dog's kidneys. Here are some causes of both acute and chronic kidney failure:
Acute Kidney Failure
Injury
Toxicity
Poison
Infection
Kidney stones
Ureteral stones
Heat stroke
Chronic Kidney Failure
Old age
Infection
Parasitic disease
Cancer
Amyloidosis
Autoimmune disease
Trauma
Medication
Poison
Congenital defect or disease
Diagnosis of Kidney Failure and Excess Urea in the Urine in Dogs
To diagnose kidney failure from excess urea in the urine the veterinarian will first do a thorough physical examination. This exam will include blood pressure, body temperature, heart rate, eye and dental exam. It is important that you document and share all of the details of your dog's symptoms, such as when they started, how they have progressed, and your dog's medical history. The veterinarian will need to run some laboratory tests, such as:
Blood chemistry panel (urea, nitrogen, creatinine, phosphorus)
Packed cell volume (anemia)
Urinalysis (specific gravity, protein, sediment)
Complete Blood Count (CBC)
It is also necessary to get other tests to help diagnosis, such as:
Digital radiographs (shape and size of the kidneys)
Intravenous pyelography (contrast dye x-ray)
Ultrasound (density of the kidneys)
Biopsy
Sometimes it may also be necessary to get a CT scan or MRI if the veterinarian suspects kidney stones or damage. Further tests may need to be done depending on the outcome of the laboratory test results and radiographs.
Treatment of Kidney Failure and Excess Urea in the Urine in Dogs
The treatment for acute and kidney failure depend on what is causing the failure. Unfortunately, it is common that by the time the symptoms of kidney failure are noticed the kidneys are too damaged to save. There are no treatments to repair a damaged kidney, but there are some treatments that can be done to prevent any further damage; and if treated early enough, your dog can live for a few more years.
Some of these treatments are:
Acute Kidney Failure
Toxicity and poisoning must be treated with a gastric lavage and fluid therapy immediately. This includes a hospital stay for at least 24 hours to restore the balance of electrolytes and chemicals in your dog's circulatory system.
Infection has to be treated with an aggressive round of IV antibiotics and fluid therapy in the hospital. Diuretic therapy is also needed to flush any toxins out of your dog's body that the kidneys have not been able to get rid of. Once your dog's body is flushed and hydrated, he may be able to go home with strict instructions to monitor his fluid intake and urine output.
Kidney transplant is also a choice for those dogs who are still relatively healthy and young, but the success rate is low since this is a new procedure and it is very expensive.
Chronic Kidney Failure
Hospitalization and IV fluid therapy with dialysis to flush the kidneys and get them started working again. Depending on the cause of the kidney failure, the treatment may only be needed once and your dog may be fine for years.
Medications, such as calcitriol, or potassium therapy are an option in some cases. Nausea medication, blood pressure regulators, and anemia medicine can also be helpful in certain situations.
Kidney transplant is usually not a choice in chronic kidney failure because it is not usually successful.
Recovery of Kidney Failure and Excess Urea in the Urine in Dogs
The recovery or your dog depends on the type and cause of the kidney failure, as well as how far the disease has progressed. If your dog has acute kidney failure that can be treated and his kidneys are still able to function normally, the prognosis is great. Your dog should live a long and healthy life with no lasting effects.
If the vet diagnoses your dog with chronic kidney disease, he will continue to get worse until his kidneys are unable to function at all. It could be weeks or years, depending on the cause and the stage of the disease. No matter whether it is acute or chronic kidney disease, you should continue with any treatment your veterinarian prescribes as well as providing a healthy diet and regular check-ups.
Kidney Failure and Excess Urea in the Urine Questions and Advice from Veterinary Professionals
Pam
Jack Russell Terrier
12 Years
0 found helpful
Pam started to eat little and little till the time she totally stopped. Did a complete blood test showing very high uric acid levels 6.6, high calcium 9.2 and blood urea at 28. Liver functions within range except for Bilburin direct at 1.4. AST 38, ALT 74, Total Bilburin 3.2, Alkaline Phosphates 128, Serum Albumin 4.6. Is this a issue with Kidneys. RBC count has fallen to 3.6 cu/mm.

As she is not eating so no stools, although once had really dark and tarry drops. Urine is light colored. Drinks only water, have put her on IV for last 5 days she is not eating. Looks very thin now. Please advise.
Also Pam is just lying around very weakish in moving, vomits after the IV session or force fed anything (honey via syringe or milk). Does not drink glucose water but prefers regular water once or twice a day. Serum Creatinine is .9 and total Protiens is 7.2. Random Blood Suger is 84. Hemoglobin 10g/dl. Total WBC is 10,200. Platelet Count 2.14.
Add a comment to Pam's experience
Was this experience helpful?
Goochie
Beagle
5 Years
0 found helpful
I have a beagle almost 5 years old, he started vomiting and stopped moving 2 days ago. We reached out vet and he did blood test on him. As per the report his serum urea is 354mg/dl which is very high and serum creatinine is 8.6 mg/dl. His Bilirubin- Total is 0.89mg%, direct is 0.18mg%, indirect is 0.71%, SGPT is 47.0 IU/L, SGOT is 44 IU/L, Haemoglobin is 8.5 gm/dl, RBC count is 3.95min/cmm, WBC is 16400 /cmm. Platelets are 359000.

Earlier Vet mentioned he is in critical stage of kidney damage and nothing can be done but then he did consult some other vets and started giving him shots and told if dog reacts positively to the shot they will do dialysis on him to reduce his urea because urea is the main cause that is not letting kidney function. Dog did react positively and did get up and had water and passed urine but now he is in lot of pain due to shots I believe which doc mentioned was expected but we can't give him any Pain reliever as kidney is damaged.

Shots he is getting are: Cefoperazone & Sulbactam, Hydrocortisone Sodium Succinate & Maxine.

Is this the right path to go? Do you think a dog can get better from these test results? What diet should we give him - he used to eat boiled chicken a lot earlier and some dog food.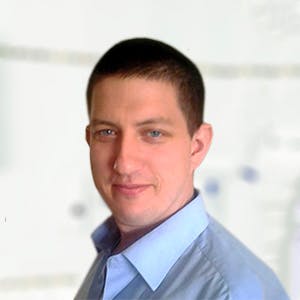 3320
Recommendations
Both urea and creatinine are indicative of kidney failure with the creatinine concentration being over 5mg/dL placing Goochie in stage IV kidney failure; any management or success would depend on the underlying cause of the kidney failure (very important) and the response to treatment and dietary management. Diet should consist of a commercial renal diet which will be low quantity but high quality protein; fluid therapy and supportive care would also be needed, however I cannot give a prognosis without examining Goochie and seeing follow up blood result with response to treatment. Regards Dr Callum Turner DVM
Thanks Dr Callum for your reply. We got his second blood test done and here are the results:
Urea 319
creatanine 7.8
Electrolytes: sodium - 142 & pottasium 4.07
His haemoglobin is 7.6 seems low to us but doctor says he is responding to the treatment and will be able to get this to right level once he starts in taking food.
WBC: 14200 smear platelets are: 353000

They have giving him IV and from last night he started to walk and drink water by himself- ealier he was not at all moving for hours.

Vet is not telling us what should we feed him. can we give him homemade meal to start with. he is not taking any food at the moment but has started to go near his bowl and smell it but doesn't eat if we offer him food.

Do you feel by test reports that things are going in positive direction. Honestly our doctor had lost all hopes that he will survive.
Add a comment to Goochie's experience
Was this experience helpful?
Jack
Labrador Retriever
6 Years
0 found helpful
My Labrador retriever dog is tested for blood urea level of 60 mgs . What is possible treatment ans how serious it is?
Please advice me asequate & corrective Medication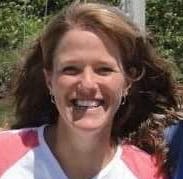 1611
Recommendations
BUN is only one measurement in a lab profile, and can have many causes. If Jack is bleeding into his intestine, or is in kidney failure, that number may be significant. An elevation in that number can also be a benign lab finding. Without knowing anything about Jack's condition or the rest of his lab work, I can't comment on that one number, unfortunately. It would be best to contact his veterinarian, as they know more about his situation, and ask the significance of this finding for him.
Add a comment to Jack's experience
Was this experience helpful?
Dre
German Shepherd cross
11 Years
1 found helpful
Medication Used
Anti biotics metrogyl/metronide 200
Dre is still drinking and eating small amounts of food. Can still urinate and pass stools. Upset tummy has stopped. But occasional vomiting. Diagnosed with kidney disease. High levels of urea and creatinine. Please could you advise on medication and diet? Could dre have iv flush and fluids at home or could i stay with him for treatment at the animal hospital. How long would the iv fluid support take?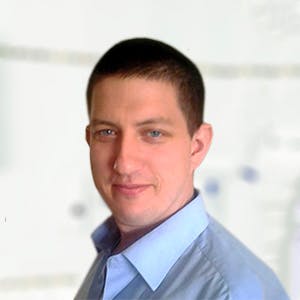 3320
Recommendations
Any treatment for kidney disease is generally focused on reducing stress on the kidneys through dietary changes and fluid therapy as well as treating any underlying primary condition which may be related to the onset of kidney disease; however the specific type of treatment would depend on the severity and stage of the kidney disease. Fluid therapy would depend on your Veterinarian and again the severity of the kidney disease; sometimes Veterinarians will give fluids to owners to administer under the skin or they may ask you to come in for fluid therapy, whether or not you could stay with Dre would be down to the practice. Regards Dr Callum Turner DVM http://veterinarynews.dvm360.com/staging-and-management-canine-chronic-kidney-disease
Add a comment to Dre's experience
Was this experience helpful?
Arnie
Dachshund
15 Years
0 found helpful
My dog is very sad and clingy started with incontinence and just lies in it also sometimes dribbles and is drinking incresed amounts of water he is sleeping most of the time and has strong smelling breath could this be kidney failure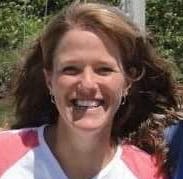 1611
Recommendations
Thank you for your email. Kidney failure is a possibility, as is diabetes, thyroid disease, or liver disease. Since Arnie doesn't sound like he feels very good, it would be a good idea to have him seen by your veterinarian. They can run a blood panel, identify what is happening with him, and give you recommendations to help make him more comfortable. I hope that he is okay.
Add a comment to Arnie's experience
Was this experience helpful?
peaches
american pitt bull terrior
12 Years
0 found helpful
I put my dog down Friday. I'm so broken. She was 12 year old american pitbull terrior. She was ill. I have always been one to do alittle research of my own before going to vet with her, because sometimes I just don't feel any any effort on their part. I have been trying to get another CBC for her since last year at her previous vet was in the process of determing why her liver was a bit enlarged and levels and said elevated creatine levels i beleive too. She was doing the CBC and urinalysis and a few other tests because she had never had a dental and she whined and rubbed her mouth a lot, and breath was horrid. I thought maybe she had some dental disease or worse. If nothing else, just to get them a good cleaning. Of course sedation would be needed and my Peaches was 20 pounds or so overweight already and not a young pup, so she was taking all the precautions to reduce the risk of anything fatal resulting from it. Long story short, she called me up and said she was sorry but does not feel until she does some more tests or possibly send her somewhere for an ultrasound to find out whats whats going on. I was so devastated because i really believed she was in pain from her mouth. So i went home and called the next day and she told me she was closing down the clinic and being working at another one 50 miles from me. I only knew of only one other veterinarian within 30 miles and could not bring her there because peaches was too excited by other dogs and it was a emergency hospital so was very busy and loud and when I went the few times i did i seen a different dr each time. Im sorry if this seems long, but I am having a really hard time. she was my first and only pet and my bestfriend and I am so lost and so scared I made the wrong decision. So before she got off the phone with me she informed me of a small clinic just 35 miles away that she could transfer records there if i want. So I went to this vet. They were a family of drs. ..husband, his wife and their son, which would become Peaches new Dr. Right away I addressed my concernes with her teeth as I was scared of what problems arise from dental disease and whatnot and I explained to him what happened with the results of labwork and what not and he though good idea to do an x ray of peaches abdomin to see if he could see anything. so i agreed. and he also took some x rays of her hips and lungs. after a few days he called me to tell me he discovered she had arthritis in her back right leg and located a mass, just a bit smaller than a golfball, near her lungs. This would explain her always hacking, which she did sometimes. He prescribed tramadol and rymadal for pain an referred me to a cancer specialist. Very expensive. They did a biopsty and ultrasound. which took about 8 hours. When I picked her up she told me that she was able to get a sample of the mass and it seemed to be some sort of fatty mass liquid tissue. It wasnt solid or tough and that she was not going to rule out cancer for good but said in her proffessional opinion she didnt think thats what we were dealing with. Thought it had something to do with her weight. Okay...but that her regular dr should monitor it by doing xrays looking for it to shrink or grow and if it gets larger to contact her then. So I asked her if she noticed anything wrong with her organs, live r kidneys, etc;..she mentioned the slightly larger than normal liver but said that she she would see no reason not to go ahead with the dental cleaning and exam based on her findings of everything. So we did. It was hard for me to watch her being sedated, because it took her about an hour for the sedative to hit her and it never actually made her fall asleep completely while i was there because I think she was scared. She was more or less just awake and unable to move to me, but she was fighting it pretty hard. So i was worried and he did make me aware that she was older and more risks involved with older dogs. Although he never mentioned what. I also was worried so I wanted to know how how they do everything and if there would be an extra person by administering her fluids and whatnot, and he said no they ususlly dont for dental cleanings but if i want he can. would cost a bit more but that they could do it. So we sat outside for an hour until they called us in. While sitting with her, waiting for her to wake up, they told me her teeth looked great, I was amazed but i looked and he was right. they looked fine. She just had so much plaque on them, he had to break it off. It was probably what i was mistaken for cracks and it was also making her gums red because it was hard and pushed up into the gum, cutting through in some places. So, we took her home. a few days later she bagan coughing and the breath smelled as bad as it did before her cleaning. Didnt even start out mild . it was foul smell. sometimes right at the end she would actually try to throw something up, but nothing came up. So I let the vet know..we brought her in for another x ray, and the mass had shrunk, but he wanted to give her some cortizone type of medication to tke home antibiotics and cogh tablets. I took them and it seemed to clear up and come back and this went on for months. I was also on the diet he put her on because he was concerneed with her weight of 80 lbs when she came to him so i had troubles giving her her pills because she couldnt have to many treats as ways to administer. I tried without and she just fights me too hard so she seemd to be not coughing as bad anymore anyways. Then she started again. She also didnt seem to want to eat. well, the R/D prescribed food anyways. I didnt give her anything else and she almost went 24 hours without eating but as soon as boiled some chicken and put in bone and chicken broth with some rice, she was all over over that, so i wrote it off as she was being stubborn and picky. I forgot to mention that she wined alot. not a loud wine like just deep breath mostly but she had been doing this for years. not a lot but i pretty sure it was because i talked to her often and i thought that she was doing it because she seen me talking to some or sitting there with her in a room and looking at her she was just wanting to talk. LOL. It wasnt until after i put her down and found out she was sick that I began to question a lot of things about her that I just thought were what made her, well, her. I did notice while trying to brush her teeth a broken tooth right in front. It was broke up all the way to gum with just a peice sticking out. NI know how teeth can be when broke and so i called her dr right away and he said come on in and he reminded again as to the risks said that his opinion woudld be to to go ahead as well because if shes not eating probably was why. When i gave her warm food she ate because cold was hurting her tooth. so this time she took the sedative much better and was asleep on her own before we could get her back in the room for them to fully sedate her. So tooth out and i asked if he shot her gums with anything to numb them before she woke up because i new id have a hard time now getting her swallow any pills and he said no. Just give her tramadol as soon as she lets you. So i was sad for her thinking she must be in pain but took her home. she usually always is upstairs but she layed on her bed downstairs this time because she was still heavily affected by the sedative she wasnt quite able to walk yet. so my boyfriend carried her into the house and layed her at bottom of steps on her other bed. She was hungry because fasting night before and it was evening now, but they said wait as long as you can at least a few hours to feed her and when you do just small amounts because sedative would make her sick. but she kept watching me in the kitchen and her little ears were perking up and at one poinnt she she tried to get up and made it about halfway before dropping . so i carried her back to bed and made her some broth and chicken rice and she ate it and let me give her pill with cheese. and i figured nbe slleep for a few so i went upstairs to do some studying. Then I came down a while later because i figured shed be up looking for me by now and i wanted to try to take her potty and bring her upstairs somehow because she would want to sleep in bed with me and boyfreind. So I looked and my dad said i think shes wining but i cant tell. I came and tried to nudge her to get her moving a bit and she was awake and trying to wine so i started to help her up when noticing something cold underneath her. She peed on herself and it must have been there for a while because it was cold and she was shaking. i did get her to get up...gave her a sponge bath, took her outside and she started to pee on the steps because she couldnt make it to the grass. which i thought was wierd she even still had to go because she really soaked the bed. I wrapped her in like a hammock with a blanket and brought her upstairs. i was sleeping and i kept getting woke up to her drinking. Then my dad yelled up at me to tell me she was peeing. I got up and took her out she went again. Shes never peed in the house the 6 years weve been here. not once. Now she started peeing uncontrollably everywhere. which made sense because she was drinking none stop as well. pacing around a lot and becoming really picky with her food. to the point i was swithching food everyday. Then the coughing started pretty bad again. so this time dr. started giving her steroid again only this time it was injected once every 3 to 6 weeks for about 2 months. Meanwhile, i knew something was wrong. i told him that she had been drinking a lot more and was not able to control when she went and he said he thinks because i keep changing her diet to satly foods making her thirsty. so i tried her back on the R/d food and gain she would not eat it so i was not going to starve her. I started researching what causes this type of behavior in dogs and came accross a lot of things but the one sticking out to me the most was kidney disease. I called him a few days later because now she was starting to become weak and not playful self and almost not eating at all. she was also beginning having spasms and trembling like she was cold all the time. This time I reminded him of the enlarged liver and abnormal kidney values that have come back on her CBC in past in asked if he could do a urinalysis and CBC again. He said that he could that, sure, but he thought i should wait a week or so, because she had just been there a few days ago for her steroid shot and that will do it to. I said no id feel better doing now. so i got some urine and dropped it off and waited a a day for him to call and tell me that the something was concerning him with high levels of something. He said usually a urinalysis is all he needs to know that theres something going on with her kidneys, but in in order to find out what exact details and stage it is he would need to do the CBC to o. This was on Thursday, last week. So I made appt for Tuesday morning. The next day Peaches would not eat anything. wanted to drink but was falling in her waterbowl. i put her favorote thing in front of her and she wouldnt eat. bacon. i tried all her favorotes. she was just limp. she was disoriented which she had been for i while but not his bad. she also had within the time after her tooyth was pulled began getting this goop that kept coming out of right eye. I started thinking well hey you know shes 12 years and could being losing vision and was going to have dr look on tuesday. could explan while she been a little clumbsy. anyways my poor peaches just looked like she was drifting away. she was tembling and she tried to cough a few times and it sounded like she had no strength to that either. I forgot to mention that when we took her in for tooth pull, her weight had dropped 13 pounds since last visit a month earlier. She wasnt eating as much because her tooth but she was eating enough to maintain her weight i thought. Anyways, she kept looking at me and i called the vet and office manager. i was crying and frantic becasue i knew something was wrong and it was the weekend and i needed to get her in before then. she put me on hold and came back only to tell me that they close at 5pm and were full at the clinic so wouldnt be much they could do today. said if i want she would fax peaches charts to the emergency clinic 40 miles away and if she gets worse i could take her there. I felt frantic because it was 3pm and i didnt have a lot of time i dont have money to just throw away and the er in olympia is 100 bucks just to walk in the door. so i looked up a place i had been checking into for few months anyways because i really thinking about switching vets. They answered and were on the phone with me for over and hour. the office manager was going back to drs and getting what info they had back to me. They said based on everything your telling us, they need to see her and asked if i could come 30 min. i said no way. so they called me back 5 min. later and said can you get here by 7pm. I thought what?... I said yes i would find a way. They close at 7pm and were there when i left the clinic at about 10;30. without my peaches. Before i had came i had chatted with them for a while so they had a lot of info already and they had also called over to the regular vet i go to and had her charts faxed over before they closed at 5pm, so they did CBC and got the results back there in the lab after doing the regular exam. she told me she was almost blind in the one eye. dehydrated but would know more when the results came back. at this poinnt my peaches was excited and acting less sick then at home, but the vet knew that it was just because she was under stress and in new environment. She came out with the results and im not a vet but i know when i heard the numbers like it should be nothing over 25 and hers is 125 and nothing ove 1 and peaches is 80. it was bad. i wanted to know first is she in pain. she said very bad shape, her kedneys are failing and her liver is a factor here too. my boyfreind could see from car i was upset and ran in with peaches who was perky as could be. When i took her to wait out in truck just prior she pulled away and didnt want to go. which completely not like jer. she does not like vets and especially after they poke her and have already done the exam, she wants to go. but she fought alittle til my boyfriend lifted her in and they waited in truck while i went in to talk with vet about results because figured shed probably not need to get out truck for while and need sto relax. she was so happy to come back inside. My boyfriend asked right away how long does she have. ANd she said shes never seen them come back from this when its this bad, but if i wanted she could give us a few medications and tramadol to go home with her if we wanted would hmaybe give her 2 maybe 3 days. I asked her would the meds help with pain and she said yes but no gaurantees she wouldnt feel any pain and the spasms and tremors would stop. I asked if she was in pain now and she said yes, shes under stress and hiding it well. and started thinking okay thats why she didnt want to get back in truck because she was hurting so bad at home and here she knew they would fix her. even though she didnt ususally like it knew they were there to fix her and she didnt feel better so wasnt ready to go. I had to make the decision to put her down right then. I cant bear the thought of her being in anymore pain. she was eating a bone and let out a loud snore and then she was gone. She looked happy an relieved when they were doing it this time. so i know she was in pain. Im so broken without my baby girl. and i keep thinking she may have had kidney disease or liver problems all along and i didnt push enough to have it looke dinto further because i was worried about her teeth and that thing in her chest. Now im wondering if i should have brought her home. How vcan i know if shes in pain, and my biggest worry is that she had a fighting chance,..im so thankful for the dr at that clinic and all of them really otherwise she would have suffered and died in pain over weekend but i just cant understand how she knew for sure a few days is all she had. I miss her so much. Im glad shes not suffering no more and i know she was old and time was coming but she went downhill in a matter of month maybe two. I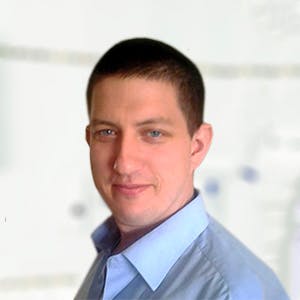 3320
Recommendations
It is always traumatic to lose a loved on and you will questions yourself for months if not years afterwards, from your description I believe that you did the right thing; obviously I didn't examine Peaches or see her x-rays or full blood results but from the sound of it her BUN was 125mg/dL (reference: 8-28mg/dL - depending on the machine you use) and I'm not 100% sure on the other value but as you mentioned it is well over the reference range. When the kidneys lose 75% of their function there is no real going back and dietary management will only go so far; when the kidneys are not functioning correctly, waste products build up in the bloodstream and can affect neurological function as well as causing bad breath as well. Out of your grief, you know that Peaches is at peace and is no longer suffering; it seems like you did everything for her which is more than most. Regards Dr Callum Turner DVM
Add a comment to peaches's experience
Was this experience helpful?
Candy
Labrador
12 years
1 found helpful
Our 12 year old labrador has started to leak again after many years. She leaked after she was spayed but this was controlled through hormones. Now her water is bloody as are her stools. It has a horrific almost amonia odour. Otherwise, although deaf, and going blind, she eats well, drinks frequently and is generally okay without seeming to be in any pain. Her usually pink tummy is turning black as well. So strange. She still runs to meet us and is not lethargic. She has lost a lot of weight in the past month despite her healthy eating.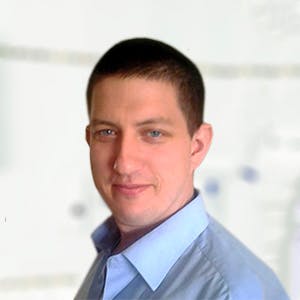 3320
Recommendations
You should visit your Veterinarian as soon as possible for an examination since there many be many things going on here at once, urinalysis and blood tests would be useful to assess Candy's overall health as well as a good physical examination. If there is an ammonia smell, it may be that there is some dehydration or some kidney issues. Regards Dr Callum Turner DVM
Add a comment to Candy's experience
Was this experience helpful?
fido
Labrador
8 Years
0 found helpful
i have a labrador who is suffering from renal failure. also a while ago he was suffering from tick fever. can he survive if we take a good care of him? if yes then for how many days? what should the deit be in this case and what other treatment is there?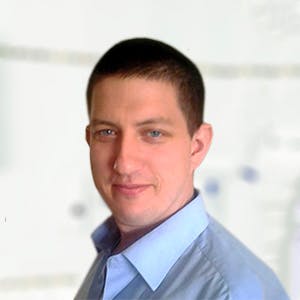 3320
Recommendations
It is important to know the underlying cause of the renal failure so that the underlying cause can be treated along with dietary management and other supportive care; dietary management consists of a renal diet which is generally low (but high quality) protein diet and there are many suitable commercial diets by Hills, Royal Canin etc… that it isn't necessary to make your own. Time left together is really variable; progression, blood test results, underlying cause and treatment given will vary the life expectancy. Regards Dr Callum Turner DVM
Add a comment to fido's experience
Was this experience helpful?