What is Multiple Organ Dysfunction (MODS)?
Multiple organ dysfunction syndrome is often caused by an injury or illness that then leads to either sepsis or a systemic inflammatory response (SIRS). Sepsis and SIRS may present in the same way, but in the case of SIRS, no actual infection is causing the response. MODS usually sets in 3-5 days after the initial trauma or illness, usually with no previous injury to those specific organs. Inflammation occurs throughout the body and causes organs like the heart, liver, and kidneys to start shutting down.
Multiple organ dysfunction syndrome is the simultaneous dysfunction of two or more organ systems in acutely ill canines.
Book First Walk Free!
Symptoms of Multiple Organ Dysfunction (MODS) in Dogs
This disorder occurs shortly after traumatic injury or illness has already attacked the body. The symptoms that occur will depend entirely on which systems are being attacked by this disease.
For instance, if the respiratory system is experiencing inflammation or overall failure, you would see difficulty breathing, coughing, and pulmonary crackles. If, however, the heart is one of the failing organs you would see heart arrhythmias, hypotension, and pale mucous membranes.
Types
Systemic inflammatory response syndrome (SIRS)- To reach a diagnosis of SIRS, your dog must fulfill at least two of the criteria including:
High heart rate
Increased core temperature
Increased white blood cells
Rapid breathing
Reduced core temperature
Reduced white blood cells
Causes of Multiple Organ Dysfunction (MODS) in Dogs
The causes of MODS are still a bit of a mystery to the medical community, in approximately one-third of the patients, the primary focus is never found. This disorder usually occurs three to five days after the initial infection or injury, which seems to correspond to an increase in levels of free-floating mitochondrial DNA in the blood. This indicates that there is cell death occurring on a massive scale, but doesn't fully explain why the organs start failing.
Diagnosis of Multiple Organ Dysfunction (MODS) in Dogs
Several tests will be completed for any critically ill patient to determine the cause of their decline. Your veterinarian will re-examine your dog, checking his blood pressure and overall condition, as well as ordering a urinalysis and blood tests to determine the functionality of his internal organs. The blood tests that are likely to be done may include:
Blood gas analysis
Coagulation profile
Complete blood count (CBC)
Serum biochemical profile
X-ray or ultrasound imaging
The technician assessing the samples may see a substantial increase in the amount of free-floating mitochondrial DNA in the tested blood. A diagnosis of either sepsis or SIRS will generally precede the MODS diagnosis, as these distressing disorders can often develop into a multiple organ dysfunction. Technicians looking at the samples will also be searching for a source of the infection as well if sepsis preceded the development of MODS.
Treatment of Multiple Organ Dysfunction (MODS) in Dogs
As there is no current way to reverse the damage to the organs themselves, the treatment of MODS will generally be symptomatic and somewhat dependant on what preceded the disorder. If the initial cause of the organ dysfunction is caused by sepsis, then antibiotics will be required to clear up the infection. Many doctors and veterinarians will put the patient on a tube feeding system right away until the organs are again functioning properly to prevent further infection. One of the primary concerns when treating MODS is ensuring that enough oxygen is getting to the internal organs and the patient remains fully hydrated. The functionality of all of the organs needs to be carefully monitored so that treatment for new symptoms can be instigated as soon as possible. This is of particular importance in this disorder, particularly because once one system starts having trouble, other systems will often begin failing as well, making successful treatment even more challenging.
Recovery of Multiple Organ Dysfunction (MODS) in Dogs
The prognosis for dogs who have developed multiple organ dysfunction is guarded. Most of our statistics for MODS is from human information and mortality statistics for humans with this disorder has not changed in several decades. Despite several advancements in our comprehension of this disorder, our understanding of the cause of this disorder is still incomplete. We don't really know why this happens in one individual versus another, but an unbalance of the bleeding and clotting behaviors during healing may have an effect. The speed in which the disorder is caught, and the number and type of organs affected will have the most impact on the chances of survival.
Multiple Organ Dysfunction (MODS) Questions and Advice from Veterinary Professionals
Misha
English Springer Spaniel
10 Years
0 found helpful
Has Symptoms
Hard breathing,cant walk,not hungry
At this point she is diagnosed with kidney failure & possible leptospirosis infection. However, exact reason for organ failure is yet to be known. Can it be mods & if so what are the chances of survival ??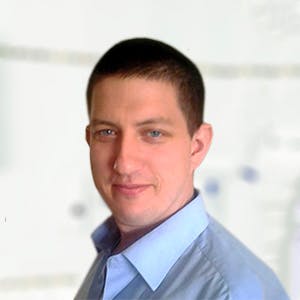 3318
Recommendations
Organ failure may occur with a Leptospirosis infection, however without examining Misha and seeing test results I cannot say with any certainty. The link below is an interesting article on the subject of organ failure and parameters. Regards Dr Callum Turner DVM http://veterinarycalendar.dvm360.com/sirs-sepsis-and-multiple-organ-dysfunction-syndrome-demystified-proceedings
Add a comment to Misha's experience
Was this experience helpful?