What is Systemic Autoimmune Disease?
Systemic autoimmune disease is rare and occurs at any age. It occurs when high levels of antigen-antibody complexes form and deposit throughout the body, attacking cells, organs and tissues as they would normally attack diseases.
Systemic autoimmune disease refers to a number of autoimmune diseases in which a dog's immune system begins to fight itself and its own protective antibodies, attacking its cells, organs, and tissues.
Symptoms of Systemic Autoimmune Disease in Dogs
Symptoms may vary widely, depending upon the location of the immune complexes. Common symptoms across all types include:
Additional symptoms are specific to certain types and are distinguished by the bodily system affected.
Hypoadrenocorticism (Addisons Disease)
Occurs when antibodies attack a dog's adrenal gland. Symptoms include:
Muscle weakness
Depression
Weight loss
Collapse and shock
Kidney failure
Lack of appetite
Diarrhea
Abdominal pain
Increased thirst and/or urine production
Hemolytic Anemia
Occurs when antibodies attack a dog's red blood cells. Symptoms include:
Anemia
Free hemoglobin in blood and urine
Jaundice
Lethargy
Blue, reddened, swollen, ulcerated or crusted extremities
Swollen lymph nodes
Swollen spleen
Systemic Lupus Erythematous (Lupus)
Is a multiple organ autoimmune disease that occurs when antibodies attack cells, organs and tissues throughout a dog's body. Symptoms can vary according to the disease's progression and the sites affected although they include:
Arthritis in multiple joints
Hair loss
Production of dandruff
Skin ulcerations and crusting of extremities
High body temperature
Loss of appetite
Anemia
Weight loss
Thrombocytopenia
Occurs when antibodies attack a dog's platelets, hindering the blood's ability to clot properly. Can occur as a secondary condition to Systemic lupus erythematosus. Symptoms include:
Hemorrhages and/or internal bleeding
Nosebleeds
Myasthenia Gravis
Occurs when antibodies attack acetylcholine receptors in your dog's muscles. Acetylcholine is the neurotransmitter that controls muscle function. Symptoms include:
Muscle weakness
Fatigue
Disinterest in exercise
Difficulty swallowing
Regurgitation of food
Rheumatoid Arthritis
Occurs when antibodies attack immunoglobulin G, which regulates your dog's circulation. Symptoms include:
Lameness
Elevated body temperature
Lack of appetite
Swollen joints
Restricted or nonexistent joint movement
Dislocated joints
A clicking, cracking or grating sound when joints are manipulated
Lymphocytic Thyroiditis
Occurs when antibodies attack your dog's thyroid. Symptoms include:
Hair loss
Thinning skin
Muscle weakness
Slow heart rate
Constipation
Vomiting
Diarrhea
Dry eye
Hyperpigmentation of skin
Dandruff
Lethargy
Obesity
Cold intolerance
Fat deposits in the corner of the eye
Bullous Autoimmune Skin Disease
Occurs when antibodies attack your dog's skin. Subsets and their symptoms are as follows:
Pemphigus Vulgaris

Erosions/ulcers around orifices which secrete discharge and crust over
Depression
Lack of appetite

Pemphigus Foliaceus

Pustules under skin surface
Crusting
Dandruff
Loss of hair
Excessive itchiness/scratching
Hyperpigmentation, typically black in color
Peeling foot pads
Often found in the head and nose

Pemphigus Vegetans

Pustules
Crusting
Formation of papilloma, what looks like small warts
Often found in groin area

Pemphigus Erythematosus

Sores secreting discharge
Crusting
Excessive itchiness/scratching
Often found around the eyes, ears, and bridge of the nose

Bullous Pemphigoid

Erosions/ulcers around orifices which secrete discharge and crust over
Depression
Lack of appetite
High body temperature
Breeds Affected
Autoimmune Haemolytic Anemia

Breeds - most often found in Cocker Spaniel, Old English Sheepdog, and Poodle breeds
Gender - Is more often found in female than male dogs

Autoimmune Thrombocytopenia

Breeds - most often found in the Poodle breed
Gender - Is more often found in female than male dogs

Systemic Lupus Erythematosus

Breeds - most often found in German Shepherd and Poodle breeds

Rheumatoid Arthritis

Breeds - most often found in toy breeds
Causes of Systemic Autoimmune Disease in Dogs
There is no identifiable cause of systemic autoimmune disease. While not a cause, ultraviolet light can exacerbate the disease.
Diagnosis of Systemic Autoimmune Disease in Dogs
Diagnosis of systemic autoimmune disease is difficult, as all dogs don't exhibit the same symptoms, and many symptoms overlap with other diseases.
The veterinarian will conduct a comprehensive blood panel measuring complete blood count in order to measure red and white blood cells and determine if your dog has a low platelet count, low blood cortisol, and blood chemistries in order to determine if your dog tests positive for anti-nuclear antibodies, thyroid hormone levels, high plasma potassium concentrations, high calcium concentrations, high blood urea and creatinine. These blood metrics will determine if you dog has a systemic autoimmune disease, and if so, what type. For instance, a positive anti-nuclear antibodies test indicates lupus, a low platelet count indicates thrombocytopenia, low thyroid hormone level indicates lymphocytic thyroiditis.
Treatment of Systemic Autoimmune Disease in Dogs
Your dog may or may not require hospitalization, depending on the severity of the symptoms. In cases of extreme red blood cell destruction, your dog will need to be hospitalized in order to manage red blood cell levels. However, in many situations, the disease can be treated on an outpatient basis. Corticosteroids like prednisone are prescribed to decrease inflammation and autoimmune activity. Often, this will be supplemented with a secondary immunosuppressant, such as azathioprine, cyclophosphamide or cyclosporine. Additional treatment will depend upon the type of autoimmune disease.
Hypoadrenocorticism - Requires long-term mineralcorticoid therapy, likely with fludrocortisone acetate, in order to restore salt and water balances.
Hemolytic Anemia and Thrombocytopenia - May or may not require a blood transfusion and surgical removal of your dog's spleen.
Myasthenia Gravis - Requires cholinesterase inhibiters, such as pyridostigmine bromide, injected daily.
Rheumatoid arthritis - Requires aspirin, only in the absence of lupus and thrombocytopenia. Additionally, your dog will be prescribed cytotoxic drugs (or antineoplastics), which target and attack the dangerous antibodies. Common cytotoxics include azathioprine and cyclophosphamide. An additional tactic may be gold salt therapy, which helps to reduce further inflammation and slow progression of the disease.
Systemic Lupus Erythematous (Lupus) - Requires cytotoxic drugs, such as azathioprine and cyclophosphamide.
Lymphocytic Thyroiditis - Requires synthetic thyroid hormone replacement therapy to return to normal thyroid functioning.
Bullous Autoimmune Skin Disease - Requires cytotoxic drugs azathioprine or cyclophosphamide, gold salt therapy, and limiting exposure to sunlight. Autoimmune skin diseases are exacerbated by ultraviolet light.
Recovery of Systemic Autoimmune Disease in Dogs
Prognosis of dogs with systemic autoimmune disease varies widely, with some dogs dying of complications and others living a relatively healthy life with treatment. However, treatment will likely be necessary for your dog's entire life. You must monitor you dog carefully for symptoms of side effects, and the veterinarian will likely require frequent checkups in order to make sure the treatment is appropriate. The frequency of checkups will likely decrease over time.
When you dog comes home, it is important to provide a comfortable, quiet space for recovery, possibly in a cage, until your dog is healthy enough to move around more. Continue to be aware of your dog's exposure to sunlight, limiting outdoor exercise to dawn and twilight times. Other specific treatments will require additional precautions. For instance, in the case of kidney complications, the veterinarian will likely prescribe a specific diet.
Systemic Autoimmune Disease Questions and Advice from Veterinary Professionals
vegas
Cane Corso
6 Months
2 found helpful
After getting a puppy from a friend, puppy was fine for 4months, right after second round of vaccinations puppy started to retain water and become lethargic, first round of vet visits, no diagnosis, was prescribed antibiotics,
nothing changed, second round of pet visits, more antibiotics and anti parasite and worm drugs, still no diagnosis and no change, third vet visit, another round of tests no diagnosis, start steroids, seems to be getting better, swelling going down, then skin ruptures and extreme leaking of puss and liquid. Puppy still low weight and uncomfortable, I dont get it? X-rays, blood tests, ultra sounds and biopsys and still nothing, Help!
I'm sorry about your puppy. I hope he/she is doing better ? Any diagnosis yet ? I had a 4 year old female beagle years ago who had a wide range of issues similar to your story who was seen at a teaching hospital for treatment. Never really got a diagnosis except autoimmune related disorder. Maybe Addisons ? She was given pred and cyclosporine along with several other meds. She lived about 6 more months before succumbing to infection. I really wish autoimmune diseases could be more widely studied. In humans and our pets. Good luck with your fur baby.
Add a comment to vegas's experience
Was this experience helpful?
Bella
Fox Terrier
7 Years
0 found helpful
My daughter's 7 year old fox terrier, Bella, had been vaccinated within the last couple of weeks. About a week or so later, she started acting lethargic. She was like that for about 2 days, then was back to normal. The next day, my daughter noticed a lump on Bella's back, right leg. It was a little firm, approximately 1.5" to 2" in diameter. About 2 nights later, Bella yelped and my daughter noticed that the lump was gone but the skin was discolored... a very dark redish brown color. It appeared whatever the lump was, it was filled with blood, had burst, and was now spreading in her system because the discoloration spread over maybe 4" of her hind end by her leg. By the next morning, Bella's right leg was swollen and the discoloration was covering the back of her thigh (the lump was originally in the front of her leg) and was very dark. Bella couldn't put weight on it and she was clearly uncomfortable. My daughter took Bella to the vet that morning and he took xrays (which showed everything was normal) and did some blood work, which showed her platelets were low, although I don't know the number. He suspected autoimmune disease so he put Bella on Prednisone. I don't know what the dosage is though. He told her the next 36 hours will be crucial and to watch her closely. That night, the dark discoloration looked like it was easing up. By the next morning, Bella was able to go up and down the stairs, she was eating and drinking (drinking more than usual because of the meds, we're told), and was appearing to be feeling quite a bit better. The discoloration had spread more but it was more of a fading, not nearly as dark as it was. The vet wants to see Bella again tomorrow (which would be two days after the initial visit) to take another blood test to see how her platelets are doing. Her temperature was normal at the vet's office, she's not had any issue with eating or drinking, she's urinating fine, her bowel movements slowed down in the 24 hour period from when the lump burst till the next night, but she did have one the day after it burst. She hasn't vomited or anything like that. The only symptom my daughter noticed was the lump which ended up bursting, and a few days before when Bella was lethargic for about 2 days. Other than that, she's been normal. My question is (after reading some of the other answers here), is there any chance that it's not an autoimmune issue but some kind of weird reaction to the vaccination? What else could cause a lump filled with blood to suddenly appear? The vet did say Bella is still bleeding internally, but it appears to us that it's clearing up since she started the Prednisone the day before. One more thing, my daughter told me this evening (which is two days after the lump burst, one day after the vet saw her) she found a lump again in the same spot as before so we don't know if it's a new one or the same one that was there all along.
My dog was diagnosed same. He had blood in his eyes and very lethargic. They admitted him with low bloodplateletess and 12 hours later they said he deteriorated and suspected was bleeding on brain by how his eyes were and his head and he was losing balance. It almost looked like he had a stroke. I made my husband go get him do i could nurse him. They sent him home with pred and 6 other meds. Between me nurturing him, the meds and him being in his own environ, he made a full recovery! He will be on low dose of pred rest of his life and we get bloodwork avery couole of months to check his levels. I swear it happened right after i gave him generic tick drops! Now my female dog (no relation to my male) became lethargic and trouble walkin and got worse almost paralyzed. Vet couldnt figure out and thought maybe spinal injury and sent me to neurologist. They disgnosed her with another form of autoimmune and now she serms to be responding favorably to meds. Coincentally, i had just given her the seme generic tick drops right before she displayed symptoms. While i stopped giving to my other dog when he got sick two years ago, i gave her a dose! And boom she gets an sutoimmune disease
Add a comment to Bella's experience
Was this experience helpful?
Reagan
German Shepard lab mix
1 Year
0 found helpful
So my puppy just turned 1 years old. She was perfectly fine... so we thought. However about three weeks ago she just suddenly became I'll. I took her to the vet and they said it was growing pains. After three days I got a second opinion. It most certainly was not growing pains. She is on prednisone, stomach coasters, antibiotics and something else that's supposed to stop the immune system from attacking itself. She keeps spiking fevers if we try to wean her off the prednisone, stops eating and drinking and has an extreme amount of pain. The new vet thinks its autoimmune but doesnt know what started it or how it stop it we are trying everything. She does well if we keep her on the prednisone but she cant stay on for life. Her WBC keeps going up too. She has dandruff also that's new. Can anyone help?!
It sounds like it could be systemic lupus. My 10 year old female Corgi has had it for over 2 years. She had several of the same symptoms before being diagnosed 6 month later by Kansas State University Veterinarian College.
Can I ask if this all started after her vaccination.
Add a comment to Reagan's experience
Was this experience helpful?
Molly
Pekingese x poodle
6 Years
0 found helpful
My always healthy Molly started limping lightly on her left front leg. We checked her paw, found nothing. A few days passed and it didn't get better, on the contrary. So we took her to the vet. He diagnosed it as a hematoma and gave her Loxicom. Next day she were much better, almost no limping at all. Again a few days passed and suddenly she refused to walk, now her right elbow were swollen. The vet said it were an infection, as she had a slight fever, and gave antibiotics.

Again a few days passed, no improvment, so on to another vet for a second opinion. Here they found a fever of 44ºC and an extremely infected and pus filled uterus. They recommended surgery, but were not sure they could save her as it could rupture under the procedure. Lukely it did not, and for about a week she seemed better, but still not walking.

The vet now suspected tick born diseases, but suggested a second oppion(vet clinic specializing in diagnosis), as Molly now were so thin she could not withstand too much experimentation.

The third vet found pain i her elbows, shoulders and neck. They said tick diseases were highly unlikely and suggested a biopsy. They sent the sample to a laboratory for testing, but said it were polyarthritis and gave us Prednisolone, doxycycline and omeprazole, to keep the symptoms at bay until we got the answers.

In the week that followed we were at det vet every second day, her fever had returned and medication could only just get it down to 39. She developed hives, Mouth Ulcers and red marks on her skin. She had an allergic reaction to the medication. The results of the biopsy came back, ..nothing.

She was admitted for a week. Her red blood levels kept falling, down to 17%, just as we where about to give up, and let her have peace, her blood level started to increase, as they tried different medication. A few days later we got her home.

She is now on Omeprazole, Prednisolone, Marbocyl and Atopica, and is very slowly getting better, but she has had to go on and off the Marbocyl because of infections in her bladder. Her blod level is almost normal, but her infection numbers are still very high and almost not decreasing. She now has a soft lump on her right side of the abdomen.

She has alway been a very energetic dog, and enjoyed 2-3 hour daily walks, now she is very thin, has almost no muscles and can barely handle 5 minutes.

All tests have come back negative, What could this be? And what is this lump?
Add a comment to Molly's experience
Was this experience helpful?
Luna
Italian Greyhound
4 Years
0 found helpful
Has Symptoms
Swollen eyelids, cysts, lumps
Our Iggy (4yo) had several biopsies on a cyst and lump on her back and a skin biopsy on her eyelid Friday 12.21.19, hoping for results 12.23.19/12.24.19 Monday/Tuesday. Started out with what we thought was an eye allergy as both her eyelids were so swollen, then after a week our vet thought it turned into an eye infection as her lids were bleeding a bit due to some crusting. Anitiobiotic and antihistamines drops perscribed to no improvement after almost 2 weeks. She does not have demodex. Any direction would be so helpful.
Add a comment to Luna's experience
Was this experience helpful?
Rhino
English staffordshire bull terrior
7 Years
-1 found helpful
Has Symptoms
Crusty skin sores ,limping, chewing
Crustyskinsores,limping,chewingpaws
Medication Used
Metacam antiobiotics topical antiob
We are concerned that Rhino has had this skin condition for over 2 months, weeping crusty skin legions that are resistant to any antiobotics or topical lotions, and his limp which our vet originally thought was cruciate ligament disease is getting worse every day. Could this be autoimmune disease?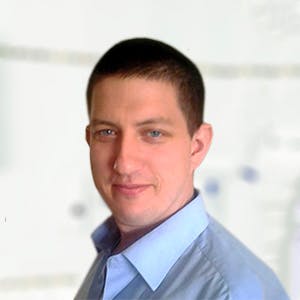 3320
Recommendations
Without examining Rhino I cannot say whether the cause is due to an autoimmune disease or another cause; cruciate ligament tears can be determined with a thorough examination and x-ray but the crusty lesions may be caused by infection, parasites, internal disease among other causes. I cannot really give you much guidance unfortunately here as I haven't examined him. Regards Dr Callum Turner DVM
Add a comment to Rhino's experience
Was this experience helpful?
Bella
Miniature Australian Shepherd
4 Years
0 found helpful
Our healthy, spunky, lively 10-11 lb 4 year old dog began having atypical seizures on May 13. She would seem to freeze and her let would involuntarily stick out and her neck would be frozen. The vet did an mri, spinal fluid test,infectious disease test as well as blood work and all came back negative. She was put on 250 mg Keppra, and seizures continued, the vet lowered Keppra to 125 mg and added 2.5 mg of prednisone and they stopped. She has had horrible side effects of one or the other but is now doing better. Sleepy a lot and not herself but no more head bobbing and drunk walking. The vet wants to up the prednisone to 5 by the infectious disease test was negative. Any advice? I want to drop Keppra to body weight dose. And use prednisone short term. What are your thoughts. Should we do auto immune disease testing? Are they accurate?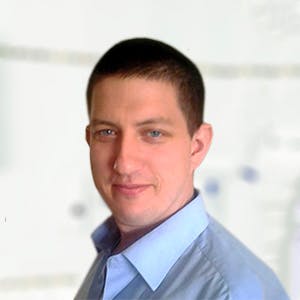 3320
Recommendations
You should follow the instructions from your Veterinarian, generally when it comes to autoimmune diseases a presumptive diagnosis may be made by response to steroid therapy. If you're having concerns, you should consider consulting with a Neurologist to help specifically narrow in on a possible diagnosis; without examining Bella myself I cannot second guess a diagnosis or treatment offered by your Veterinarian. Regards Dr Callum Turner DVM
Add a comment to Bella's experience
Was this experience helpful?
Mia
Bully Dog
6 Years
1 found helpful
Has Symptoms
blistering and scabs on edge of ear
large white leisons on tongue
Mia has been diagnosed with erythema multiforme. She had blisters that scabbed along her back, edge of ears (that had been cropped) bridge of her nose and the pads of her feet (the pads eventually sluffed off). She has been on 30 mg prednisone 2 x daily with good success after several months. The effects of prednisone are wasting of muscle, "huge" liver causing belly to hang and sway in her back, she is tied and depressed. the day she was cleared to begin lowering the dose of prednisone we found large white lesions on the edge and underside of her tongue. At this point our vet has done research and consultations but this is so rare that they have done all they able to, her prognosis is grim. Do you have any information or experience with erythema multiforme?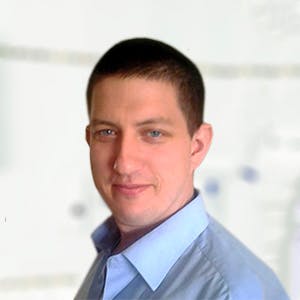 3320
Recommendations
Erythema multiforme is not a well understood condition, it is a autoimmune disease which may be triggered by infections, parasites, allergies among other factors; treatment is usually centered around removing the triggers and immunosuppression with prednisolone, azathioprine, pentoxifylline or cyclosporine along with dietary management. I cannot really find any information from a reputable source apart from the link below to share with you. I would recommend that you consult with a Veterinary Dermatologist about this condition, the second link is to a directory of board certified Veterinary Dermatologists. Regards Dr Callum Turner DVM http://veterinarycalendar.dvm360.com/erythema-multiforme-dogs-and-cats-proceedings www.acvd.org/tools/locator/locator.asp?ids=16_Find_Dermatologist
Add a comment to Mia's experience
Was this experience helpful?
Zoe
Chinese Crested/chihuahua
8 Months
0 found helpful
Adopted a puppy from a NJ humane society. She was a transfer from a Georgia shelter. She was spayed in NJ and also had a stomach hernia surgery the week prior to our adoption. Took her home. Very mellow. Figured it was the cone making her "chill". Few days later, took the cone off. She got around fine, acted fine, would jump off our bed but never onto it. She had a cough. Took her to vet. Diagnosed as kennel cough. Got treatment. Had blood work done, came back 17.5 RBC. Two days later we had a recheck, 17. Began prednisone. Yesterday marked a week of prednisone, had a recheck - 17.9. Her balance was TERRIBLE and very concerning. Took her to emergency vet last night. They checked her RBC this morning - 23. Her gait is still horrible. We went up to visit her this evening... dry crusty eyes, dried boogers inside her nose, wobbly legs, appeared very thirsty,... that vet is saying without MRI, ct scan and spinal tap there's not much else... so we are trying antibiotics tonight and they are going to watch her overnight. They are focused on the apparent neurological issues but what about the anemia??? Please help.

Read more at: https://wagwalking.com/condition/systemic-autoimmune-disease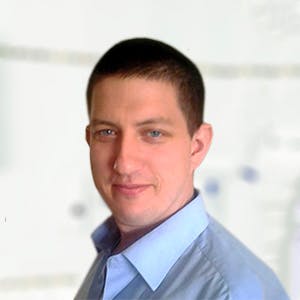 3320
Recommendations
Since I haven't examined Zoe myself, it is difficult to determine the rationale for an MRI or CT scan but I think that the Veterinarians there are wanting to rule out some congenital disorders which may cause the neurological symptoms as it isn't uncommon in small breed dogs. However, the anaemia is being treated it seems and if it is responding to prednisone then it may be immune mediated haemolytic anaemia, but I cannot say with any certainty; but if the oxygen carrying capacity of the blood gets too low it may cause neurological symptoms but again I cannot say if that is the case here. I would look for another Veterinarian to check Zoe over to see if they come to a different course of action. Regards Dr Callum Turner DVM
Thank you. Additional blood test results came back on Thursday showing "micoplasma", which the ER vet said could be the cause behind the anemia and neurological symptoms. She is now home, on 3 antibiotics. Crusty eyes are better but now she's very squinty, and refuses to drink. She is still unsteady and flips around like a fish out of water.
Add a comment to Zoe's experience
Was this experience helpful?
Misty
Rottweiler
4 Years
0 found helpful
Initial symptom was only lameness of her left hind leg, but soon turned into the remaining symptoms. All symptoms diminished to unnoticeable levels soon after beginning the regimen. It has now been 3 months off of all but the Prednisone, and that has been weaned from 2 10mg tablets per day to 1 2.5mg every 3 days.Internist still has not given a pinpoint diagnosis.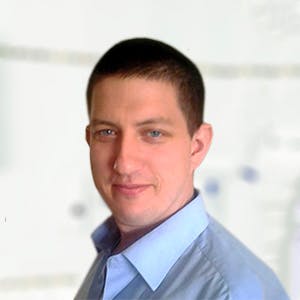 3320
Recommendations
Autoimmune diseases can be difficult to pin down and their presentation can look like many other conditions which is why initial treatment in some cases is ineffective. With autoimmune conditions like polyarthritis, myositis among others; treatment is based on immunosuppression and looking for an improvement in the symptoms (pain management may also be required). I cannot give you any diagnosis over the internet for a condition like this but it does seem to be autoimmune related. Regards Dr Callum Turner DVM
Add a comment to Misty's experience
Was this experience helpful?
Duncan
yellow labrador retriever
11 Years
0 found helpful
I am going to take a dog (Yellow Lab) into my home for a week who has auto immune disease of the spine. She is 11+ years old. she is being treated with Gabapentin 2x day to manage pain and a very small dose of prednisone. Apparently, because of these medications she is susceptible to infections. She was told not to go to dog parks and socialize with others. I have a friend who would like me to watch her healthy 6 year lab for a couple of days overlapping. Do you think that it would be safe to have the two dogs in the same house? I could keep them in separate rooms if necessary, especially I would at night, and not leave them unsupervised when together? What are your thoughts?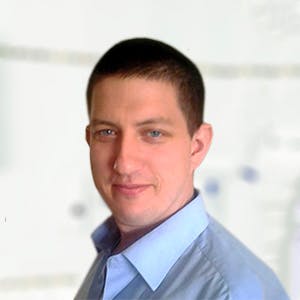 3320
Recommendations
Both gabapentin and prednisone have immunosuppressive qualities; however the extent of the immunosuppression cannot be determined, unless there is a history of contracting infections. If the owner has voiced concerns about socialising with other dogs I would follow their concerns; whilst small doses of prednisone have minimal immunosuppressive effects, it is best to keep the dog separated from a legal perspective just in case. Regards Dr Callum Turner DVM
Add a comment to Duncan's experience
Was this experience helpful?
Duke
Great Dane
2 Days
0 found helpful
Well our Duke has been a mystery dog. He has tested negative for all auto immune diseases. We have had blood work, cat scan, ultra sound, joint taps, lung wash name it i feel like we have done it. He has been on prednisone since 6 months and the minute we try getting him off he gets a fever, high heart rate, swollen eyes. The minute we put him back on everything disappears. Up to this point we have tried cyclosporine and worked great and then his gums became swollen. Well his nose has become raw with little scabs, he has a left swollen eye and super watery. We took him to the optometrist and he truly thinks it's autoimmune. I'm torn with what to do. Try different meds? MRI? Higher his dosage of prednisone? He has great energy right now? Eats and goes to the bathroom normally. Help!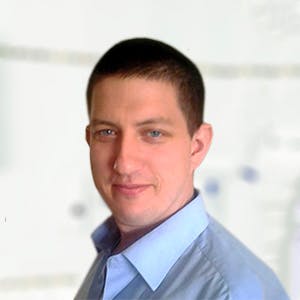 3320
Recommendations
It does sound like Duke has an autoimmune disease, at this point if he is getting a scabby nose it may be worth taking a biopsy of the scab for analysis by a Pathologist to determine a cause. If the prednisone is working, I would keep him on the lowest dose possible to suppress the symptoms from presenting; I really in this position cannot recommend anything other than that. Regards Dr Callum Turner DVM
Add a comment to Duke's experience
Was this experience helpful?
max
German Shepherd Dog
2 and a half
0 found helpful
hello i have a GMS male 2 and a half years old he almost died within a week we save him last moment by giving prezolon after we have made a ton of blood tests he was diagnosed with egephalitis-autoimmune disease also the doctor gave him azathriopine day after day after 3 months he is very well he is strong and healthy but we have aggression problem he doesn't recocnize us all of a sudden while he seats he gets up and growl to people he grow up with and to me also he looks at us suddenly out of the blue like we are strangers he had done it to me twice just before the disease strike him but now it gets worse rapidly generali he was and he is a very loving dog very sweet like a huge puppy we have stopped the medication 2 weeks now i was wondering if he has a brain damage by the disease or blindness that makes him dangerous and if it is a permanent brain damage is there a way that can be fixed or it will get worse ?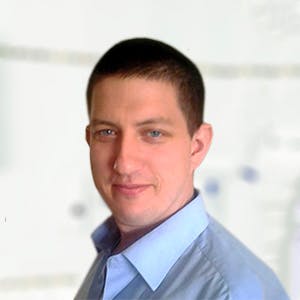 3320
Recommendations
Behavioural changes are not uncommon in these cases and may continue after recovery; it is important to start behavioural therapy to help calm Max and to establish you as the leader of your group (alpha male of the pack). Punishing aggressive behaviour is important and to be persistent with it, especially in a dog like a German Shepherd as you don't want this aggression to be directed at anyone else. Given Max's circumstances, it may be worth consulting with a Behaviourist to see what may be able to be done. Regards Dr Callum Turner DVM https://wagwalking.com/condition/meningoencephalitis
Add a comment to max's experience
Was this experience helpful?
Buster
Australian Cattle Dog
7years
0 found helpful
Has Symptoms
Sore joints, itching, licking, weight loss, muscl
Our Australian Cattle Dog, for 2 1/2 months, has had, itching, scabs, through out his body, loss 10 #, muscle deterioration, sore joints. We treated first for , poison oak, did not clear up, then allergies, on allergy food, and only has worsen. Complete blood panel is normal, could it be Systemic Lupus Erythematosus?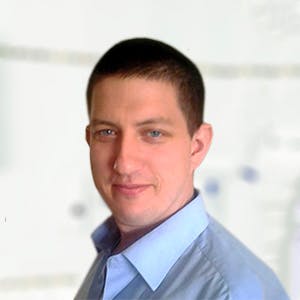 3320
Recommendations
It is possible that Buster is being affected by an autoimmune disease like systemic lupus erythematosus as the symptoms may involve both skin lesions and joint pain; other possible causes may be infectious or other immune disorders. For SLE, an ANA test is the test of choice for making a diagnosis; for this type of case I would recommend visiting a Dermatologist to take a look to narrow down the possible causes. Regards Dr Callum Turner DVM
Add a comment to Buster's experience
Was this experience helpful?
Copper
Lab mix
9
-1 found helpful
Has Symptoms
Crusting skins lesions on groin and hind leg.
Decrease red blood cell count
In October my 8 year old lab/springer spaniel mix stopped eating. I took him into vet two days later, (as I had been told he suffered from anxiety and allergies. His history was crusty round skin lesions in groin area and on legs occasionally, plus recurrent ear infections, Which treated would go away.) When we went to vet he had a 102 fever. They took blood samples and were concerned possible tick disease or AID. The vet started him on a course of steroids and antibiotic to combat either disease. The lesions that he had which was minimal on groin cleared up, and his ears were also cleared up. Normally I have to clean ears with RX rinse.
One week later his abdomen swelled up, took back to the vet. He had fluid and an ultra sound pans X-ray was done. They determined he had a mass in his spleen. Which then I was sent to emergency/specialty vet. Splenectomy was performed. They were concerned about possible cancer. However all tests were negative for cancer. This was in October 2016. It's now January, his red blood cell count is up, and liver levels are near normal. However his skin lesions, which tend to be round, extremely flaky have come back, not like before which looked like pustuals. We never got a firm diagnosis. He was negative for Cushings, tick, and cancers.
Do you think this could be a form of an auto immune disease.??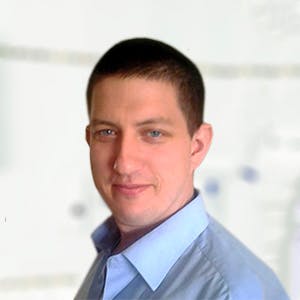 3320
Recommendations
Dogs have a higher body temperature than humans, the physiological range is around 100-104°F depending on the literature you read, which would place Copper in the middle of normal. The reduction in circulating red blood cells may have been due to the splenic mass, which now after a splenectomy, red cell levels are returning to normal. It is possible that Copper has an autoimmune disease which can be tricky to diagnose as they can resemble other conditions, however allergies, parasites, infections, contact with irritants may also be the cause; due to the variety of different causes, it would be best to have your Veterinarian scrape them to examine under a microscope or have a biopsy sent for examination as the new skin lesions may be unrelated to the previous problems. Regards Dr Callum Turner DVM
Add a comment to Copper's experience
Was this experience helpful?
Moose
Dachshund
7 Years
1 found helpful
My 7 yr. old male dachshund has recently been diagnosed with autoimmune disease and we can't get him to eat anything. He is currently taking prednisone, liquid iron drops and potassium. He is still drinking water and urinating, my concern is that he is not eating and his energy level seems to diminish more each day. Any suggestions how to get him to eat, we were able to get him to eat a small amount of chicken unfortunately he threw that up after about 6-8 hours. Any suggestions on food choices?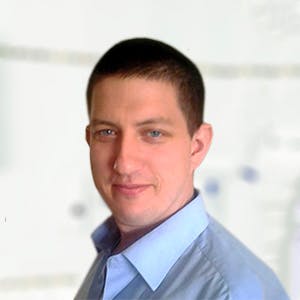 3320
Recommendations
Generally in cases of loss of appetite a bland diet of boiled chicken and rice is recommended since it is moist, non-irritating and appetising to dogs. If Moose hasn't eaten for a while, stomach acid can be a problem; Pepcid can help reduce acid levels. Another option is to get some wet food and mix it with water so that it is a paste and syringe it in to Moose's mouth bit by bit. If the loss of appetite continues, visit your Veterinarian to check Moose for another cause of the loss of appetite. Regards Dr Callum Turner DVM
Our dog also stopped eating this past August. He was diagnosed with SLO last Spring (April/May) but ate fine (and was switched to a non-chicken/non-beef, salmon-based food). He vomited in August and stopped eating. In the past months we did the Texas blood test (showed low B-12/folate) and he got b-12 shots for 7 weeks and folate pills each night. He has also been on appetite stimulants- so he has started to eat some dog food. The only thing he will always eat is his "greenie". I am wondering if he has this systemic autoimmune as well as SLO or maybe we got a misdiagnosis. Any help would be appreciated.
Add a comment to Moose's experience
Was this experience helpful?
Stanley
2
3 found helpful
My two year old gwp became ill 48 hours after a routine booster vaccine. Which did include the L4 vaccine. His joints. Swelled ups in his whole body ,he had a high fever , lack of appetite.vets failed to tack seriously that our previous very fit healthy hunting dog was sick due to the vaccine. We changed vet and now have a great vet ,who has ruled all else out . Our dog suffered huge weight loss,and muscle wastage.
Steroids improved him greatly , but every attempt to wean him off very slowly is failing, he deteriates . He now has slight liver damage. He has aged on his appearance , and is nothing like the dog he was before that vaccination, veg has said he could have a good few years on low dose steroids with is liver supported and monitored , how ever financially this is not possible unless we can finance it. Our insurance company has declined the claim as if was caused by a vaccine. The vaccine company are investigating the case. We were never warned. Or made aware that vaccines can be harsh on the immune system especially the L4 vaccine,or that it is not recommended that vaccines are given every year . Instead vets encourage pet owners to vaccinate every year ,when it is not needed or recommended. We have a dog we cannot work any more or now breed,and I would appreciate any advice of self help for him please.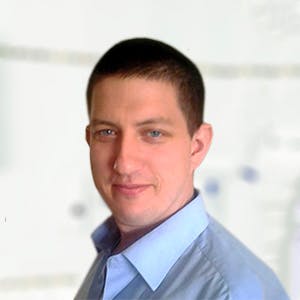 3320
Recommendations
There is a lot of controversy surrounding vaccination in animals (as well as children) and the failure to provide adequate vaccination to animals (and children) has led to the resurgence of many diseases. The vaccination of animals is sometimes performed too often, usually on an annual basis. The frequency of vaccination depends on the level of immunity maintained by a vaccination over a period of time; a minimum level of immunity is required to protect an animal against disease. Reactions occur to vaccinations, either from an immune reaction to the vaccination itself or from a reaction to one of the excipients; reactions may exhibit themselves in many different ways from swelling at the injection site to anaphylaxis. One manufacturer of an L4 vaccine has had reports of over 2,000 adverse reactions and 120 deaths post vaccination with L4 in the past two years, these numbers are small in comparison to the total number of vaccines administered each year and the reactions may be due to an underlying cause and only exasperated by the vaccination; regular vaccination is still the safer choice compared to not vaccinating your pets. The L4 vaccine is recommended to be administered annually by manufacturers. At this stage, it is important to give Stanley supportive care for his liver and to limit any further damage; revaccination would not be advisable so keeping him away from areas where he may pick up an infection and segregating him from unvaccinated dogs would be best ongoing practice. Regards Dr Callum Turner DVM
My God my daughters dog just had to be put down after suffering exactly like all of these comments. This is terrible that drug companies know of all this yet still recommend to get vaccine boaster. I for one will not be giving it to my dogs even though they just had a few weeks ago. That is definitely the last boaster shot for them. Unless it shows in blood test that they are in need of it
A few years ago I would swear that mix breed dogs had fewer health issues by far than "pure bred" dogs. Not so anymore.
Since we are experiencing the backlash of irresponsible vaccination schedules recomended by our vets for years. We trusted what we were told, and vaccinated annually usally with 5in 1 or 7in1 vacc.
Now ANY dog, no matter e breed, no matter if the dog has ever had a vaccine is vulnerable to autoimmune issues. These diseases are in the gene pools.
100% man made diseases. Created by sending our dogs immune system into hyperdrive every year as instructed by our trusted vets. Who likley knew it was unnecessary. Maybe they did not expect this to be the result, still once aware they changed nothing for years.
Pet owners who love their dog as family are forced to pay huge vet costs often losing the beloved dog anyway. Fast deterioration is common.
If finances don't permit treatment the alternatives are heartbreaking!
Yet these trusted vets have retired on the countless hundreds of thousands of dollars of our money paid to vaccinate. Not even mention the manufacturers. Our pets suffer for thier comfort.
This is the truth of it.
And no retribution possible.
Shame on them who knew long ago and id nothing.
I would love to see a class action suit brought on the drug companies by pet owners. I doubt the company would servive the financial burden of repaying vet costs alone. Aside from further damages.
I am a person who loves my dogs. I sacrifice to provide the care they need. I have seen too much autoimmune! And it is here to stay.
We experienced the same type issues of stiffness in our greyhound. She had the L4 vaccine the day she started with pain. It took almost 3 months for them to determine autoimmune menengitis. She started steroids and all types of pain meds. After 2 weeks she seemed to be getting better. Outt off the blue in the 3rd week of meds she stopped eating and passed peacefully at home. We think the meds were too much for her to take. She had lost a lot of weight that greyhounds can't afford to lose. We are very irritated that the vaccination, that she had to have, could have cause this. We have another greyhound as well and now we are scared to get her vaccinated. We need to figure out where to start in researching this. Apparently we aren't alone. These dogs are family and they should get the same warning about vaccinations that your kids do. Not sure where to start in doing this but we will be finding out the drug manufacturer from our vet as a start. We'll be tell everyone we can anything we learn that could help save their dogs too. It isn't fair that a perfectly healthy dog is gone in 4 months because of a vaccine she needed to get to the kennel.
rest assured vaccines caused his problem. i have a 5 year old shihtzu which has been destroyed by vaccines. we got the vaccines the pine grove,pa. recommend and her eye started to itch , then bulge. she got shifting lameness and is now not able to use her back legs and her front leg joints clicking and shifting in and out. her eyes bulged so bad ,this vet stitched one shut and when he took stitches out the eye burst and had to be removed.i kept telling him and his other on staff vets it was the shots.at no time would they prescribe imuran or prednisone.finally in the end they admitted it was autoimmune and that the dog should never have any more vaccines the rest of her life.this caused me to get mad and i told them off. they are responsible for the destruction of my playful little dogs happy life. she is now being taken care of by another vet and on imuran and prednisone. but she is a crippled one eyed 5 yead old.i should sue the vet that did this.he could have given those meds to stop the destruction of her legs and eye. dont ever say vaccines dont do this, they do.
We have a 8 year old German shepherd bitch who until she was 6 years old was very healthy, very rarely went to the vets. At 6 years old she had her boosters. We were told it was a new injection that had to be administered in 2 parts, part 1 was given and then 3-4 weeks later she was given the second one. After these injections were given we have been going to the vet all the time, she started to scoot her bottom along the ground, 9months later she was due to have her boosters again which we had done, omg what a mistake had the vet told us that it was the booster that had caused the problem in the beginning we would never of had her injected again. We how have a dog that has an enlarged spleen and auto immune desease and all because of these drug companies. Please please do not give your dogs these boosters. Our dog had no problems until she had the L4 vaccine.
Mason Noah
I was diagnosed with RA at age 50. Now I'm 55 and I was in pain constantly, not to mention the intense fatigue. I was on Remicade, Arava, folic acid, and Percocet. It started in my neck and spread to both hips, hands, feet, back and just in the last two months, to my knees. I purchased RA herbal remedies online from a great herbal home called GOOD HEALTH HERBS HOME,I only used the herbal remedy for 5 weeks, my RA disappeared.pleases anyone out there going through RA pain don't hesitate to purchased RA herbal remedy from GOOD HEALTH HERBS HOME,contact details wwwgoodhealthherbshome .com . I am so grateful i find a miracle cure. I feel like i am 30 years old now,am so strong and healthy ..
Add a comment to Stanley's experience
Was this experience helpful?
Jetty
Goldendoodle
2 1/4 years old
1 found helpful
My 2 1/2 year old Golden doodle F2 has Auto immune disease. Her Immune system is attacking her blood cells and her platelets. Prednisone has calmed the immune system down but every few days her fever does go back up to around 105. Is there any vitamins or food I can give her to help the immune system or disease? I have read this can be caused by to many vaccines or preservatives, in dog food. I have spent over 4K and still do not have a lot of information on the disease. Every thing I ready tells me about it but it does not say if I should change her diet. Anything you can provide is greatly appreciated. I see some say Holistic vet but I am not sure about that.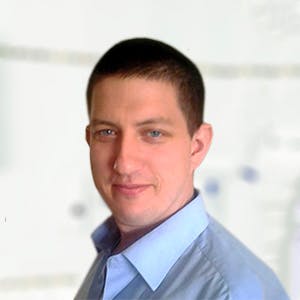 3320
Recommendations
In cases of autoimmune disease, the main goal of therapy is usually to suppress the immune system from causing damage to the body which usually results in treatment of Prednisone. The online world allows many people to make claims against diets containing grains or other ingredients and will persuade the audience to switch the diet to a raw vegan diet, but until more scientific data is available the Veterinary Profession recommends feeding a complete diet. As far as other treatments, there are many different faces to medicine which you may try; Traditional Chinese Veterinary Medicine has some treatments that may be suitable for Jetty but you would need to speak with a TCVM Practitioner regarding suitability as at times treatments are tailored specifically for the patient based on numerous factors. Please remember that medicines from Alternative Medical Practitioners should be seen as complementary therapy and not a replacement for conventional medicine. Regards Dr Callum Turner DVM
My 5 yr old Yorkie started licking her feet all the time, then I noticed blood spots. I thought she was going into heat. But then she got one morning vomiting, and it looked dark and like blood was in it. I then realized blood was coming from mouth, so I looked for cut or bad tooth , but found neither. Took her to vet and her platelets were very low. The vet put her on high dose of steroids. Next blood check showed her platelets up but now red cells are low. She has added another med called Azathioprine. Seems like the more meds I give her the worse she feels. She has no energy, is weak and hides under the bed. I am on a fixed income, but this little girl means the world to me. Any suggestions on how I can help her through diet etc. She goes back to vet in 8 days for more blood work. I hope her count is getting back to normal by then. I have no idea what may have caused this. Its been 6 mos since she has had any vaccines and no flee treatment for sometime.
Add a comment to Jetty 's experience
Was this experience helpful?
Ronin
8 Months
1 found helpful
My 8 month old Akita was diagnosed with Addison's at 4 months of age. Since then, he has continued to develop various medical and behavioral problems. After the initial diagnosis, he suffered from severe ataxia in his hind end. As a last resort, we put him on a round of Doxy. After a few weeks, the ataxia got much better. His rear legs were severely atrophied, but he was finally doing better. Meanwhile, he also has a front forelimb abnormality that is pretty benign on an x-ray, but in person, his leg/arm will bend at an almost 45 degree angle. This, too, has gone from bad to worse, to better again.
After an almost 3 week period of a him being relatively healthy, the ataxia has returned and he is barely able to get around. Additionally, x-rays revealed that he has hip dysplasia too, however, I don't think the sudden onset of this new round of ataxia is related to that.
He is a sick, sick puppy and I am assuming he is drowning in autoimmune problems. On top of this, he has had chronic skin infections and is currently taking two antibiotics, in addition to daily pred for Addison's.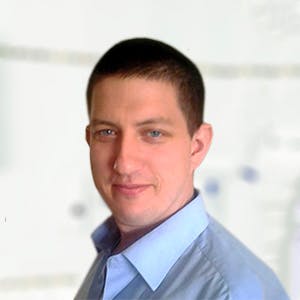 3320
Recommendations
It sounds like Ronin is having a bad case of Autoimmune Disease, the multiple body systems involved and the vague progression are indicative of autoimmune problems. Diagnosis is reliant on pin pointing primary symptoms from secondary symptoms, usually blood counts and biochemistry tests help to determine overall internal health and indicate a likely path for treatment. Akita's have a predisposition to Hip Dysplasia and is a separate condition from the autoimmune problems Ronin is experiencing but will exasperate other hind limb conditions; neutering is always recommended in dogs with Hip Dysplasia to remove them from the genetic pool. Regards Dr Callum Turner DVM
My 8 year old Akita got diagnosed with pemphigus foliaceus after nearly 2 months of tests at the vets and biopsies she was prescribed steroids starting at 125mg. Her crusting on her nose , ears and eyes did disappear and we had tapered the dose to 40mg after 4 months. I was conserned with side effects she had after 3 months of being on these drugs and I was worried she had all the signs of cushings. She had weekly visits to the vets for them to have a look at her then one day she collapsed gums were very pale, laboured breathing and couldn't get up. We made it to the vets within 30 mins were she was on fluids and oxygen but she died after 20 minutes. I don't know if she died from the steroids or her disease or both but I wasn't expecting such as quick end to her life with this disease. Had had tried to do some research on this disease but hadn't come across any mortality rates or information so I don't know if my experience is a common one or unusual one?
Add a comment to Ronin's experience
Was this experience helpful?
Cupcake
Maltese
6years old
0 found helpful
Has Symptoms
Red blood patches all over body
Medication Used
Predisone 5g every 12 hours
Doxycycline 1/4 every 14 hours
Famotidine 1/4 every 12 hours
Red blood blotches all over body (5),2 huge one
Hello I have a 6 year old Maltese girl and a couple weeks ago I noticed black/ Red blotches all over her body.i though they would go away by them self but nothing. Then a huge one popped in her back and it was raised up around the size of a orange . This is huge because my gut baby is not 10 lbs. I immediately took her to the vet and she was diagnosed with systematic autoiautoimmune disease .the doctors says it's likely because I vaccinated my baby in April. She is weak but eating and drinking normally. Just very tired all the time and sleepy. Two new blood blotches popped in her neck and by her mouth .The vet wants to run more blood work. I just want my princess to be ok. Do I have a good chance . Any advice tips ? She's for most part in the create or in my bed. Thank you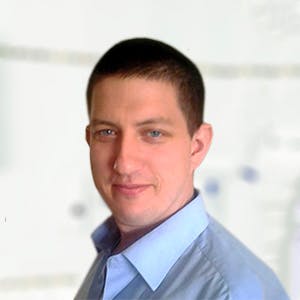 3320
Recommendations
Cupcake's immune system is overactive which may be brought on by vaccination in rare cases; Cupcake is receiving immunosuppression therapy and antibiotics which is an appropriate course of treatment. I cannot comment on Cupcake's prognosis as I haven't examined her or seen her response to treatment; it really is a case of wait and see for any improvement. Your Veterinarian will want to run some blood tests to see if there is any effect on the blood cells and to check liver and kidney function; I would strongly recommend close monitoring with blood tests. Regards Dr Callum Turner DVM
Add a comment to Cupcake's experience
Was this experience helpful?
Gucci
Yorkie
9 Years
0 found helpful
My yorkie had a splenectomy for a 5" mass. Biopsy was benign. He weighed 8.6 lbs at the time. He developed AIHA days after the surgery and has been on prednisone .25 of a 20mg dose twice daily. 6 weeks later he is 7lbs and he hasn't drank water since the procedure. He maybe has drank 5 times on his own. We have been doing subq for WEEKS! All bloodwork is fine, yet he continues to waste away. He had a great appetite and eats well but he is skin and bones. He was not able to stand well and was falling over when walking so the prednisone dose was lowered to .25 once daily. His pcv is at 35 now and holding there on this dose. He is on a limited diet of salmon and potato and he also has issues with gas buildup in his belly now. He had to have a tube stuck down and have the foam in his stomach sucked out which cost us over $1000 in the ER. I have to feed him upright and small amounts at a time. How do I ensure he doesn't die from being too skinny and dehydrated often. What could be the reason he will not drink water anymore? Is the prednisone causing all of this? Please help, he needs to gain weight. He is no longer the same dog and it is disheartening to watch. I just want my buddy to enjiy life. All he does is sleep and he is very frail and thin.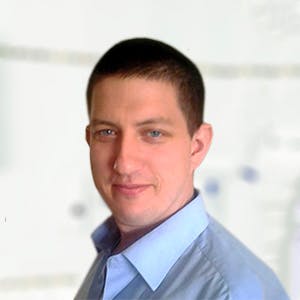 3320
Recommendations
In cases of autoimmune hemolytic anemia, steroids are used to suppress the immune system to prevent the damage to the red blood cells. I understand that you're concerned about Gucci, but treatment is centered around steroid treatment with supportive care to help keep weight and hydration. To try to get Gucci to eat and drink, try mixing a smooth wet food with some water to make a paste and place it in the microwave to warm it up slightly (like you would do for some baby food) as the consistency and the smell from being heated may make the food more appetising for her; apart from that, care is supportive. Regards Dr Callum Turner DVM
Add a comment to Gucci's experience
Was this experience helpful?
Mackalu
Tibetien Terrier
7 Years
0 found helpful
My dog has had a chronic skin problem for a year. His auto immune system is causing sores on his back. They are open wound looking. He has had biopsys sent to MSU and Colorado State and they all com back where his body is attacking itself. He is on Predesone and when he goes off they come back. I do not want to keep him on these pills. Is there anything that can help? Diet? Holistic?
Inaapreciate your help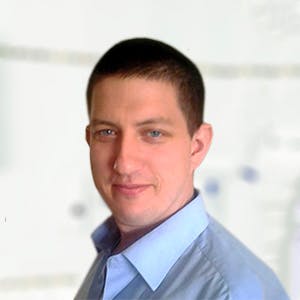 3320
Recommendations
I understand your concern regarding the long term use of prednisone, however the use of corticosteroids is done to suppress the immune system to prevent the over activity which prevents the skin lesions from appearing. In some cases, tapering off the prednisone over a long period of time may be beneficial; unfortunately due to the nature of the condition, dietary management (which would be suitable for allergies etc…) and other holistic medications wouldn't be suitable. Regards Dr Callum Turner DVM
Add a comment to Mackalu's experience
Was this experience helpful?
Lailah
Siberian Husky/Border Collie
2 Years
0 found helpful
Siberian Husky/Border Collie mix, 2 years old, whose toenails are rotting off...will a diet change fix this so she does not have to be on steroids very long? Vet has said it is an autoimmune disorder, I do not like the idea of my dog taking drugs-especially when they are not showing to help- and am wondering if there is another route I can take to help her heal?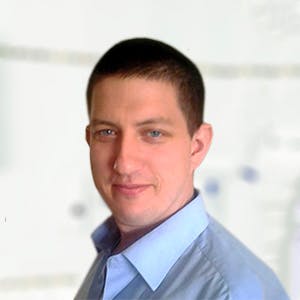 3320
Recommendations
If the nails look like they are rotting, then there may be a fungal infection which would need to be treated with an antifungal medication, if they look dry or sloughing off then it may be symmetrical lupoid onychodystrophy (SLO) which is an autoimmune disease. Some studies have found that daily fish oil (around 10ml or 0.3floz) has shown significant improvement in nail health. Regards Dr Callum Turner DVM
Add a comment to Lailah's experience
Was this experience helpful?
jesse
border collie/kelpie/malamute cross
6 Years
0 found helpful
Has Symptoms
red blistering top and bottom palate.
intermittent hot mouth and body
I have been to countless vets. One vet guessed pemphigus vulgaris. Another vet said if he had that he wouldve been dead already. Another vet said they have no idea. Another vet i told i have a strong gut instinct its all related to an immune issue i was told the only way to diagnose it was with a oral punch biopsy. I went ahead with it only to learn after it has nothing to do with diagnosing immune problems. Another vet said theres a special blood test so I went ahead with that but it was just a normal regular blood test. I am in constant guilt because hes in constant pain. I need to add on a side note he has moderate hip dysplasia. I have so many strangers say your dogs mouth is bleeding because it can get bright red. Bleed is always left on a ball or toy after playing. Gums are very healthy. He is my life and is active and i believe is happy but it breaks my heart to see the pain behind hes eyes. PLEASE HELP WITH ANY SUGGESTIONS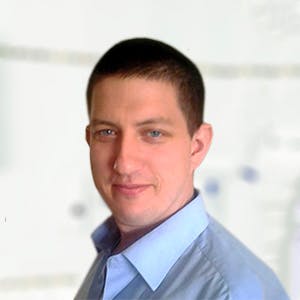 3320
Recommendations
It is difficult to diagnose a problem over the internet, especially when so many Veterinarian's are having trouble. My immediate thought was of chemical or toxic irritation to the mouth by licking or eating something he shouldn't. Did the regular blood test show any anomalies? Low platelets or high leukocytes? Autoimmune disease (pemphigus vulgaris is an autoimmune disease) is a possible diagnosis which may be treated with steroid administration (suppress the immune system). If general practice Veterinarians are stumped, it may be a case of visiting a specialist to see the oral lesions and to run other tests. Regards Dr Callum Turner DVM
A specialist is financially out the question. This has been going on for close to 2 yrs. Blood test normal. I refuse to give steroids due to side affects. The only possible irritant is when he swims in lakes/mangroves, however his symptoms are still the same in winter when not swimming so it can't be that.
Add a comment to jesse's experience
Was this experience helpful?
Sarge
Yellow Lab
4 Years
0 found helpful
Our 4 years old yellow lab was healthy/active until 3 days ago. He stopped eating and was very lethargic. We took him to the vet and he had a fever and pale gums. Blood work showed his red blood cells were depleted (11%). Vet said his immune system was attacking his red blood cells (white were fine) and we needed to find out why. Blood work was drawn and he received a transfusion last night. This morning the vet called and said his condition had not improved - his counts were about the same. We chose to treat with a steroid while we wait for additional testing (trying to rule out infectious diseases). We have spent 2 days reading 100's of war stories. We REALLY don't know where to go from here. Waiting for more info, not looking forward to making "the decision". Not looking for false hope but I would like another opinion or additional suggestions.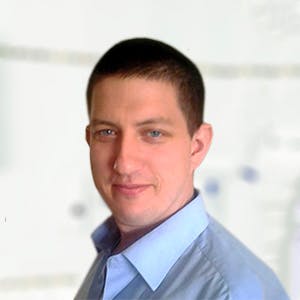 3320
Recommendations
Low red blood cells is commonly caused by a decrease in production or an increase in destruction like in autoimmune haemolytic anaemia. The immune system can attack the red blood cells causing destruction, steroid treatment suppresses the immune system activity with some improvement in condition confirming the diagnosis. Other causes may be due to a decrease in production (check reticulocytes) and other causes of destruction like parasites and other infections. Once your Veterinarian has narrowed down the diagnosis, a prognosis can be made which will help you make the decision. Regards Dr Callum Turner DVM
Our year old Dachshund, Bo, stopped eating Mon. morning and didn't eat in the eve. Took him to the vet and he was critical. His white cell attacking his red cells. Vet gave him steroid injections, antibiotics and something for the coagulation of his blood. He ate a little early in the morning, but wouldn't eat after that. Was very lethargic and weak. Vet had given him a fluid injection also, Today Vet gave him IV fluids for about 6 hrs. Did another blood test. his red cells were more depleted. Bo was sick and weak, I made the decision to put him to sleep. Broke my heart and my grand daughter's heart. It's crazy how and auto immune disease can come on so fast.
I was wondering how you made out with your dog. We lost our Pekinese yesterday to this disease in addition to IBT. She had 2 transfusions and was on all sorts of medications.
Pat
Add a comment to Sarge's experience
Was this experience helpful?
Duke
American Cocker Spaniel
8 Years
0 found helpful
Duke is a 8 yr old cocker spaniel male, he has had chronic diarrhea for 3weeks, he has taken antibiotics also had a shot, steroids and anti diarrhea medicine and then another kind of anti diarrhea medicine and it is still not improving. Still has an appetite, drinks water but he is getting lethargic, needs help getting on couch which he never had problems before. The vet here, took a blood sample and his white cells where a little high, but nothing real alarming, vet figure the count was up to help fight an infection.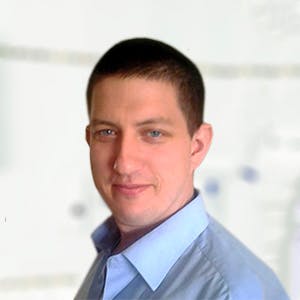 3320
Recommendations
There are various possible causes for the symptoms which Duke is presenting with including systemic infection, parasites, autoimmune disease, toxins, poisons or foreign bodies. Duke's increased white cells maybe an immune reaction to infection but also possibly due to inflammation; Duke's hind leg weakness maybe due to the long term diarrhoea and weight loss. Stool samples (culture and sensitivity as well as parasites) and x-rays might be a useful next step in the diagnostic process. Regards Dr Callum Turner DVM
My Dog Chipper has had an elevated white blood cell count for 11 weeks. We could not identify the infection and suspected autoimmune disease. His count got as high as 163000
We switched him to Cytoxan and his count dropped to 43000 in one week. That was last week 10/18/17. He's eating very well. He seems to be doing really good!
Mason Noah
I was diagnosed with RA at age 50. Now I'm 55 and I was in pain constantly, not to mention the intense fatigue. I was on Remicade, Arava, folic acid, and Percocet. It started in my neck and spread to both hips, hands, feet, back and just in the last two months, to my knees. I purchased RA herbal remedies online from a great herbal home called GOOD HEALTH HERBS HOME,I only used the herbal remedy for 5 weeks, my RA disappeared.pleases anyone out there going through RA pain don't hesitate to purchased RA herbal remedy from GOOD HEALTH HERBS HOME,contact details wwwgoodhealthherbshome .com . I am so grateful i find a miracle cure. I feel like i am 30 years old now,am so strong and healthy ..
Add a comment to Duke's experience
Was this experience helpful?
Amira
Daschund
11 in april of 2017
0 found helpful
My female Dash/chow has IMHA, and has been on cyclospine for about two years, I took her in to the vet because she had blood in her urine. they dx'd her with a UTI, when I went back in for a recheck, her PCV was fine but her platelets were really low, so they put her on pred and azathioprine. She has been dong better, and there has not been any blood in her urine for over a week, but today I let her out and there was a lot of blood. she acts fine and seems happy, so I am not sure where to go from here.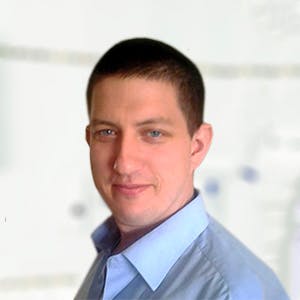 3320
Recommendations
There are various causes for blood in the urine apart from infections; one of the reported side effects of azathioprine include in some cases bone marrow suppression causing a reduction in the production of blood cells including platelets, luckily this suppression reverses after withdrawal of treatment. I wouldn't be too concerned, but I would recommend visiting your Veterinarian early in the New Year to check her over (bloods etc…); obviously if you notice any other concerning symptoms including pain, fever or blood in her stool or vomit (if she would vomit), visit your Veterinarian or Emergency Veterinarian immediately. Regards Dr Callum Turner DVM
I felt a lot better until, I went to order her medication and was putting in the rx #. The pharm. gave me the wrong medication and she has been taking it for two months. It looked the same and I didnt pay close attention, because they asked me all the questions that a pharm. does and I didnt look at the package. she has been taking Cyclophosphamide 70mg. she should be taking cyclosporine, and I am not sure of the dosage now, because I don't see it in her records on line. She is bleeding a lot. in her urine. Could this be the reason?
Add a comment to Amira's experience
Was this experience helpful?
Bruce
Golden Retriever
9
0 found helpful
Do has normal bloodwork, been vomiting since July 2016 on and off. Hospitalized once for increase fluids and antibiotics. Got better for 3 weeks, then deteriorated again, vomiting- no food in vomit; typically yellow bile and slimy. Normal poop.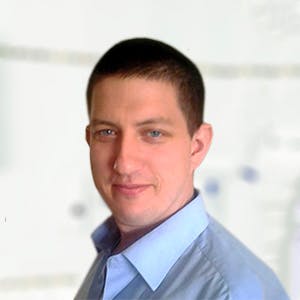 3320
Recommendations
The symptoms that you have described are vague and may be due to a variety of conditions; normal blood work just adds to the mystery. Have you checked Bruce for gastric irritation or had any x-rays done to check for any abnormalities in the gastrointestinal tract or elsewhere; also changing Bruce's food to a bland diet that isn't irritating like boiled rice and chicken may help Bruce to keep down his food. Regards Dr Callum Turner DVM
We have had x-rays, and barium into his stomach......no abnormalities shown. 

He also has only eaten a bland diet for years.  rice stewing beef and vegetable.
Add a comment to Bruce's experience
Was this experience helpful?
Minx
Labrador Retriever
7 Months
0 found helpful
I was just told that my puppy had a 0 platelet count on her blood work. She had just got her 7month vaccines I believe it was Lyme and something else about 1 week ago. Could that cause for her platelets to be so low. Our vet put her on a course of doxycyclyn and prednisone.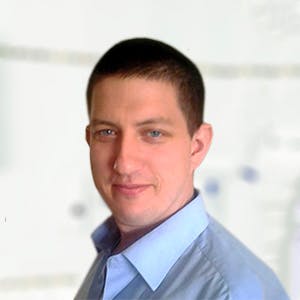 3320
Recommendations
There are a few reasons for low platelet counts in dogs; among these there are reports of vaccine induced thrombocytopenia after vaccination with adenovirus or distemper vaccines, the effects are usually not noticed unless a blood test is performed and usually lasts for a short period of time. Other causes of low platelet counts may be due to blood loss through trauma, infection, bone marrow dysfunction, liver disease, kidney disease or cancer. I would check Minx's blood counts again after ten days to see if there is an improvement after treatment with the doxycycline and prednisone; if there is no improvement, a sample of bone marrow may be taken to see if there is a problem with the production of platelets. Regards Dr Callum Turner DVM
Add a comment to Minx's experience
Was this experience helpful?
Miko
Akita Inu
4 Years
0 found helpful
Has Symptoms
Hair loss on belly and glaucoma
My 4 year old Akita has VKH. She has already lost one eye and is on meds for the other eye to control her glaucoma. She is loosing pigment in her fur and nail, however I have started noticing what looks like hair loss on her belly. My question is, could this be part of her VKH or a symptom of something else. We plan on bringing her into her vet as soon as we can. She is on 10 mg prednisone daily as long with prednisolone eye drops, timinol, and latanoprost all 3 times daily.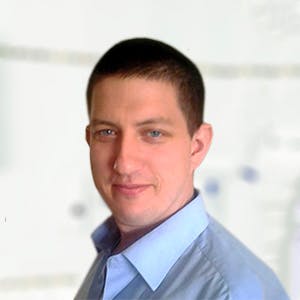 3320
Recommendations
Usually the dermatological signs of Vogt-Koyanagi-Harada Syndrome (also called VKH syndrome and uveadermatological syndrome) are depigmentation of the skin and hair, although hair loss is a symptom in most cases. There are other possible causes for the loss of hair on Miko's abdomen which include parasites (Demodex), hormonal disease (Cushing's Disease), allergies etc…It would be wise to check with your Veterinarian to confirm the cause of the hair loss. For more information regarding VKH check the link below. Regards Dr Callum Turner DVM
https://www.vetary.com/dog/condition/skin-and-eye-inflammation-due-to-autoimmune-disorder-uveodermatologic-syndrome
Add a comment to Miko's experience
Was this experience helpful?
Zia
Chiuahuah
3 Years
0 found helpful
Has Symptoms
baldness on eyes, ears, mouth and paws
constant itching and scratching
Vet found bacteria from skin scrape
anti biotics and cone mildly help
Screamingand yelping while she scratches
very inactive with the cone on almost depressed
Itches immediately after cone is removed
I have a 3 year old all black chiuahuah with white paws she scratches constantly and has dry, bald puffy eyes and is balding from itching on her mouth, ears,and paws. I had her nails trimmed and noticed it didn't help i could see her paws red from the blood of her sratch spots. I also noticed every time we went for a check up she has a mild fever. Her stool is sometimes jelly like and soft she eats she has had these issues scents she was about a year old and she wears a fairly deep cone on a regular basis to keep her from scratching and i take it off so she can eat or drink but she immediately itches also a vet had given her anti biotics that lasted 2weeks they didn't se to help infact she vomited. She sometimes bomits so i am not sure if its from her sickness or meds the vet took a small skin scrape from the ear and found bacteria and dandruff please help me if possible my vet doesn't seem to know how to help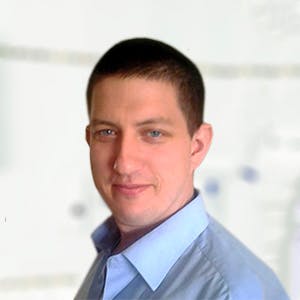 3320
Recommendations
A few conditions may be causing these symptoms in Zia including immune-mediated disease, toxins, infections, hormonal disease, tumours, foreign bodies (usually not associated with fever) or allergies (allergies aren't usually associated with fever unless there is a secondary condition). If the itching is focused purely around the face, I would suspect that there is something irritating her mucous membranes (epithelium of the eyes, nose and mouth) causing the excessive itching. In a case like Zia's, it would be wise to perform blood tests, allergy testing and possibly x-rays to try to determine a cause. Regards Dr Callum Turner DVM
Add a comment to Zia's experience
Was this experience helpful?
Prednisone 5 mg, pepcid 10mg, cyclosporin 0.5 ml, denemarin (just increased pepcid to 10mg bid, added sucralfate,)
Miniature Schnauzer
10 Years
0 found helpful
Our miniature schnauzer is 10. At 3 yo she was diagnosed with sleep lupus ( low platelet, shifting lameness, joint pain etc). For the last 7 yrs she has been mostly stable. Now she is losing weight and her RBC is dropping. Her ultrasound shows her liver is red but no other big issues. Prednisone is the issue, possible GI bleed. Is it possible to reduce prednisone, are there other options?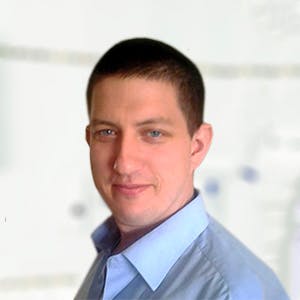 3320
Recommendations
Long term prednisone administration may lead to numerous side effects including stomach ulcers, depression and kidney problems (the kidneys secrete a hormone that stimulates production of red blood cells). Prednisone suppresses the activity of the immune system which helps control the symptoms and secondary conditions associated with Lupus. Glucocorticoids are the treatment of choice for Lupus which after the resolution of clinical signs should be reduced over a three month period to wean the dogs off the medication. The problem is there isn't an alternative for the treatment of Lupus which isn't a Glucocorticoid. Speaking with your Veterinarian about reduction of dosage or management of symptoms is the best course of action. Regards Dr Callum Turner DVM
Add a comment to Prednisone 5 mg, pepcid 10mg, cyclosporin 0.5 ml, denemarin (just increased pepcid to 10mg bid, added sucralfate,)'s experience
Was this experience helpful?
Bella
Dog
7 Years
Has Symptoms
Excessive Drinking And Weeing
About two years ago Bella became sick with coughing, fast heart rate, lethargy, itching and rubbing of the ears and face, and finally seizures. We took her to our vet who found on X-ray that she had swallowed a small screw. Although she did not think her condition was from the foreign object she had us go the the emergency vet. After many tests we found out that our dog has hypoparathyroidism which caused her symptoms. The screw passed with no complications but we often wonder if her condition was caused by the incident. Cacitriol has kept her regulated although just this week she was diagnosed with diabetes insipidus which she will be taking eye drops for. Her symptoms were excessive drinking of water and urinating frequently. This is two hormonal conditions which we feel have been caused by some type of autoimmune condition. She is only 7 yrs old and otherwise in good health.
Sonny
Boston Terrier
12 Years
Has Symptoms
Labored And Difficult Breathing
My Boston Terrier was diagnosed with an autoimmune disorder that causes snotty mucus and phlegm; sometimes thin and clear but most often thick and yellow too dark with a green tint. So much so that since dogs can't wipe their nose he tends to blow and then lick the secretions off his nose causing him to cough and choke when trying to clear his airway. We've had rhino scopes as well as bronchial washes performed by a specialist. He found nothing bacterial nor fungal throughout his nasal passages, soft palate, etc. The specialist recommended a prescription of Azithioprine 50mg, once per day for 5 days and titrate down to 1/4 to 1/2 pill per day. Initially, the medication performed well despite knowing of its long term side effecs. But now he doesn't respond to dosages at all. Currently, he's receiving doses of various antibiotics(that work while on them, but after finishing a course it comes right back), prednisone 5-15g/day, and furosimide 1/2 tablet/day. None of them seem to be effective at this time. Any other recommendations from a pharmaceutical stand point? His appetite is good, most likely because of the steroids. Also, have given him 50-75 mg benadryl with little to no lasting effect. He's miserable from not breathing thru a clear airway; sounds stuffy, raspy breathing, snotty phlegmy nose, chocking on the phlegm. He was diagnosed at approx. 6 years of age