What are Swollen Gums?
The condition of your dog's gums has an important impact on the overall health of your pet. Red, swollen gums can be an indication of gingivitis, which is an inflammation signalling early dental disease. Although your pet may not show signs of discomfort, plaque and tartar on the teeth and at the gum line will cause redness and pain. Gingivitis can lead to complications with organs such as the heart and liver due to toxins and bacteria entering the bloodstream, and will lead to further periodontal tissue damage.
Inflammation and redness in canine gingiva can be clinically diagnosed as gingivitis. Gingivitis is a painful condition which develops when plaque and calculus continually build up on the tooth, leading to bacteria forming on the gum line. Immediate veterinary care is necessary to prevent additional oral damage.
Book First Walk Free!
Symptoms of Swollen Gums in Dogs
Over 80 percent of dogs over the age of three have gingivitis. Toy breeds are especially susceptible due to the closeness and smallness of their teeth, and may begin to suffer from swollen gums at an early age. If your pet has swollen gums, check for redness and the beginning of a recession from the teeth. Bad breath is also an indication of a dental issue.
Types
Early Gingivitis:
Plaque and calculus (tartar) are evident on the teeth
There is a mild redness of the gums
Though swollen, the gums are still providing a seal around the teeth.
Moderate Gingivitis:
The plaque and calculus are now evident under the gum surfaces
Halitosis (bad breath) is present
The gums are more inflamed.
Advanced Gingivitis:
The gums are very swollen with evidence of bleeding
A recession of the gums has begun, with pockets forming which allow for bacteria to enter under the gum
The bad breath will now be more odorous.
Causes of Swollen Gums in Dogs
Swollen gums in a pet can be caused by the following:
Bacteria forms when the plaque on a dog's teeth is not removed regularly with brushing
Minerals in the saliva harden the plaque, which then forms as tartar
As the plaque and tartar accumulate, the gums begin to recede.
Diagnosis of Swollen Gums in Dogs
Upon scheduling an appointment, the veterinarian will view your dog's teeth and gums at each check up. If you suspect a dental issue with your pet, do not wait for the annual visit to have the problem looked at. Dental disease can progress rapidly.
When discussing the swollen gums with your veterinarian, you will be asked for a brief history of the time leading up to the problem. Your veterinarian will ask what type of food you feed your pet, and will want to know when you first noticed the bad breath and redness in the gums. If you have noticed any behavioral changes in your dog, be sure to advise the veterinarian.
She will perform a visual exam of your dog's mouth and will point out to you the problem areas where gum recession may be present. She will check for abscesses of the teeth and will perform a palpitation of the neck and glands to rule out swelling or lumps.
If infection is present, antibiotics will be prescribed to prepare the mouth for a dental cleaning. Blood work will be ordered to confirm that your dog does not have an underlying problem that should be addressed before the dental appointment is made.
Treatment of Swollen Gums in Dogs
Treatment in the form of a thorough teeth and gum cleaning under general anesthesia is the solution for the resolution of this common canine problem.
Your pet will be carefully monitored during the dental procedure. Protocol for oral care under anesthesia includes utilizing machines such as an electrocardiograph to monitor the heart.
Once your pet has been put under the anesthesia, x-rays will be taken to identify specific problem areas not visible to the eye. If your veterinarian has found a tooth that needs to be removed due to fracture, abscess or gum disease, this will be done at this time. Once necessary extractions have been completed, the veterinarian will remove all calculus, and scale and polish the teeth.
The length of time required for the cleaning will depend upon whether there is a need for extractions. Once the cleaning has been completed, your dog will wake up, while being kept warm and comfortable in order to limit stress.
If your dog was experiencing pain as a result of the need for dental care, the pain will be relieved. Your veterinarian will determine if medication should be prescribed for a few days, in order to keep your pet comfortable as the mouth heals. All of the procedures that have taken place, along with the medication prescribed, will be noted in your dog's medical chart.
Recovery of Swollen Gums in Dogs
Recovery should be straightforward and without complication. Your veterinarian may recommend softening your pet's food for a day or two due to sensitivity of the gums.
The best way to avoid the recurrence of swollen gums and further dental problems is with daily oral care for your pet. Your veterinarian can instruct you in proper brushing techniques and advise on the best toothbrush and toothpaste to use. A finger brush is also an excellent tool for cleaning your dog's teeth. While starting a regular brushing routine is easiest when your pet is young, mature dogs will adapt and cooperate if you begin gently and slowly, brushing a few teeth at a time with water, gradually working your way up to the entire mouth being brushed with a veterinary dentifrice.
Good quality dry food is important for your dog's dental health. Chew treats can be effective in removing plaque; your veterinarian will be able to recommend the best product.
Excellent oral health is possible for your pet. Consistent daily care, along with regular annual check ups, will ensure your pet has a clean, healthy mouth.
Cost of Swollen Gums in Dogs
Proper oral hygiene is important for anyone, including our furry friends. However, swollen gums can be a result of an underlying issue. The first thing the veterinarian may do is give your dog a good teeth and gum cleaning. With the required blood work it can cost $292 on average. The veterinarian will also need to use general anesthesia which can cost around $40-$72. While your dog is under the anesthesia, the veterinarian will take X-rays to get a better look at what is causing the swollen gums. These X-rays should cost around $185. Once the veterinarian is able to access the X-ray scans, it may be determined that the underlying cause is a bad tooth. This means the veterinarian will need to do an extraction that can cost between $110 and $185. Finally, once all is said and done your dog will be taken off the anesthesia and given pain medication, an estimated cost of $85, to ease the healing process. The veterinarian will also prescribe an antibiotic to combat infection. A week supply of antibiotics can cost $30-$72 depending on the brand and amount.
Swollen Gums Questions and Advice from Veterinary Professionals
Zia
Japanese Spitz
5 Months
0 found helpful
I have five months japanese spitz mixed with terrier. She is weak now and she has many lesions in her body and she has blood on her gums. What is his illness? She has no appetite. She is not respond what ever i say to him she is just keep on lying in the corner and She can't stand on her own.
Yes the info was were useful Thank you
Add a comment to Zia's experience
Was this experience helpful?
Choppies
Chihuahua
4 Years
1 found helpful
My dog has swollen gums ..only on the top left side..of his mouth...there is no bleeding of the gums and no bad breath...but what i have notice is around his nose its real raw and today blood was coming out...not alot just enough to notice....please help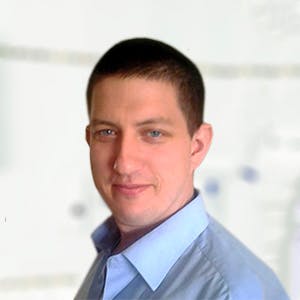 3318
Recommendations
It is possible that Choppies has an abscess or tumour which is affecting her oral and nasal cavity; this is something which cannot be handled at home and would need to be seen by your Veterinarian to confirm and to prescribe antibiotics or other treatment. The abscess or tumour grows and invades the nasal cavity leading to nosebleeds. Regards Dr Callum Turner DVM
Thank you . i took him to see someone and they gave me some pills for five days and if it gets any worse for me to take him to see a specific kind of vet for his gums ..thank you so much ...
Add a comment to Choppies's experience
Was this experience helpful?
Alvin
Wiener Dog / Jack Russell
9 Years
0 found helpful
My name is Erin Gagne and I'm currently 17 years old. I state my age because I'm unable to financially take care of myself and that goes the same for my wiener/jack Russell dog, Alvin. I've been doing more research into his breed and I'm noticing smaller dogs are more affected with bad dental and need regular home brushings. Alvin has been with me his entire life and I've always seen bacon flavored toothpaste and have asked to buy it for him but my parents occasionally say no. I finally bought him some a week ago and I'm noticing his back teeth are fully covered by yellow stuff. I think it's plaque. Also as the color gets closer to the gym it's a mixture of dark green and grey. The rest of his mouth isn't as severe as his back teeth but they're still with a decent amount of yellow plaque. Alvin isn't showing any signs of pain which I know they may not be obvious since he can't speak to me but he does eat his food normal, plays normal, drinks water normal, eats carrots, ice. He may not like me brushing his teeth but gets by since he likes the flavor. I guess my concern is how long will he be able to take the severity of his teeth til he MUST go to the vet. I also understand gum disease is a strong possibility and liver issues, etc.. but as long as I keep up with his daily teeth cleaning at home is it possible he'll be fine in two more years once I can personally pay for his vet visits myself. I strongly suggest to my parents we must take him soon to get his condition checked out but we really don't have the money to take him anytime soon. I'm hoping after I get my drivers license in a month and a job to take him.. I really need some reassurance but an honestly opinion of what to do because this fear has been keeping me up for a week now..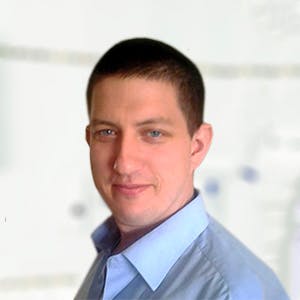 3318
Recommendations
The older and longer dogs go without good oral hygiene the more difficult it is to reverse the years of non-brushing; plaque can be very difficult to get rid of and a scale and polish is probably the only way to remove the plaque and any calculus (the green looking stuff) that has formed. I honestly wouldn't recommend leaving this any longer and recommend visiting a charity clinic or low cost clinic for a cleaning (some low cost clinics like the one below offer full dental work for $260). Regards Dr Callum Turner DVM www.helpinghandsvetva.com/procedures-pricing/dental/
Add a comment to Alvin's experience
Was this experience helpful?
Waffles
Cockapoo
8 Years
0 found helpful
Hi my dog, Waffles, is a Cocker Spanial-Poodle (Cockapoo). I just found today his gums are red and swollen mostly more on one side than the other. I'm not sure if he has calculus on his teeth bc they're not black, more like a grayish color. Is there anyway to reverse this or should I go straight to the vet? I only ask bc I know it'll be expensive, just want to go with my best option but also what is better for him.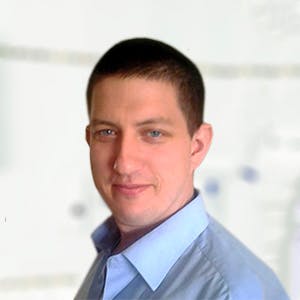 3318
Recommendations
If the gums are swollen it is a little more serious than needed just a little clean with a toothbrush, it would be best to visit your Veterinarian for an examination to determine if any medical treatment is required in addition to possible scaling and polishing. Without examining Waffles myself I cannot say for certain. Regards Dr Callum Turner DVM
Add a comment to Waffles's experience
Was this experience helpful?
Mandi
Walker hound
13 Years
0 found helpful
My dog is now peeing in the house. She is potty trained! But she has never done that. I think she might have a UTI. What can I give her to help? She just walks and pees!!! It's not like her to do that.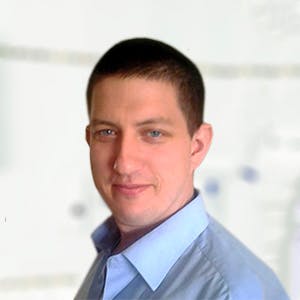 3318
Recommendations
Urinary incontinence at this level isn't normally due to a urinary tract infection, normally when a dog has a urinary tract infection they will be aware of the urination and will squat for it. Walking while urinating indicates that Mandi has no bladder control and you should visit your Veterinarian as there are certain issues like spinal disorders, bladder sphincter disorders among other causes; I cannot think of a direct correlation with your previous question but visit your Veterinarian. Regards Dr Callum Turner DVM
Add a comment to Mandi's experience
Was this experience helpful?
Jojo
Toy Puyol
6 Years
0 found helpful
Has Symptoms
Please help me I love my dogs a ase help
Medication Used
No medications were prescribed
My dog tooth is swollen and he trying to take it off I need help please so please can you help me I do have a lot of money but I love my dogs please help me I really need help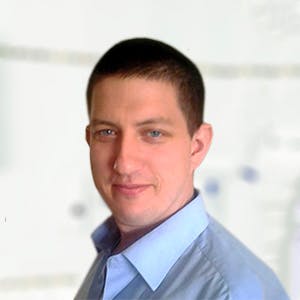 3318
Recommendations
I understand your concern and your financial situation; however there are many different causes for swelling around the tooth including infections, abscess, foreign bodies, trauma and other causes. It would be best to have the tooth examined regardless of cost as it may require a simple course of antibiotics, antiinflammatories or an extraction. From home all you can do is ensure that the teeth are cleaned and to give soft wet food so that you reduce any discomfort whilst eating. Regards Dr Callum Turner DVM
Add a comment to Jojo's experience
Was this experience helpful?
Oliver
8 Years
2 found helpful
Could having gum disease, cause other physical problems, such as hair loss, itching and inflamed skin? My son's Boarder Collie has bad breath, red gums, and noticeable calculus and plaque build-up.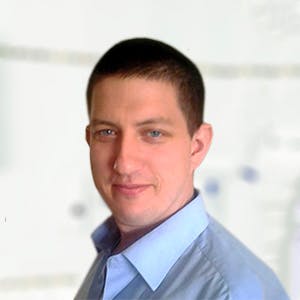 3318
Recommendations
Periodontal disease has been linked to numerous systemic conditions in the body including liver and kidney disease. Periodontal disease is a preventable condition requiring regular cleaning and maintenance of your dog's teeth. I would highly recommend you visiting your Veterinarian to have Oliver's teeth to see if a scrape and a clean is sufficient or if some teeth may need to be removed; also, the itchy skin may require some treatment with antibiotics or steroids. Regards Dr Callum Turner DVM
Add a comment to Oliver's experience
Was this experience helpful?
Eddy
Chihuahua/ Rat Terrier
6 Years
0 found helpful
My dog is about 6 years old, and is a chihuahua/terrier mix. Lately a spot on his gums on the upper left side of his mouth has gotten a bit red, and his breath has gotten really bad. He does sometimes paw at it, but he also isn't eating as much of his dry food as usual which I'm guessing is because his mouth is really sore. Tried feeding him chewy dental doggy treats to see if that'll help, but he isn't really interested in them too much.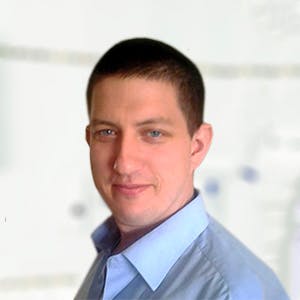 3318
Recommendations
There are various different conditions which can cause dental or oral health troubles; ulcers, epulides, tumours, periodontal disease and other lesions can cause bad breath and pain whilst eating. There are many different possible causes so it would be best to visit your Veterinarian to take a look to determine the underlying cause; lack of appetite due to oral health problems can lead to other gastrointestinal problems. Regards Dr Callum Turner DVM
Add a comment to Eddy's experience
Was this experience helpful?
George
Bulldog
4.5
0 found helpful
Our 4 yr old bulldog has swollen gums, had the excessive gum tissue removed and teeth cleaned. Lab results came back clear, but the excessive gum tissue immediately returned, and has nearly encapsulated half of the lower front teeth as before.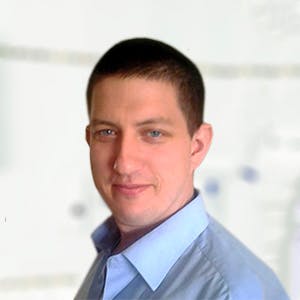 3318
Recommendations
Swollen gums, gingivitis and periodontal disease are common complaints in dogs over the age of three years of age. There are a few reasons why the condition returned so quickly including wet food, bad oral hygiene, diabetes and autoimmune disease. Feeding dry food and regularly cleaning George's teeth will help prevent the recurrence of teeth and gum disorders. Regards Dr Callum Turner DVM
Hello my dog he tooth is swollen he trying to take it off what can I do to help him I do not have no money to go the the vet I need help please
Add a comment to George's experience
Was this experience helpful?
Nova
Blue Heeler
13 Weeks
1 found helpful
This morning I woke up to my puppy having a swollen top right mouth. On the inside top of her mouth the gum is black. It hurts when I touch it or try to look at it.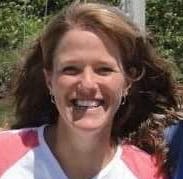 1608
Recommendations
Thank you for your question - she should probably be seen today at your veterinarian, as she may have an abscess, or a foreign body, or inflammation from trauma if she was chewing on something. Unfortunately, I can't examine her or diagnose it, so it would be best to have her examined by your veterinarian, as pain in the mouth can cause them to stop eating and drinking normally.
Add a comment to Nova's experience
Was this experience helpful?
Nala
Labrador Retriever
6 Years
0 found helpful
My 6 year old lab wwould
Play with a hard toy bone but ended up grinding her teeth close to her gums! Now I checked and one of her front tooth not the K9 ,is missing the gin is swollen but isn't red or she's not in pain she still eats and acts normal what should I do?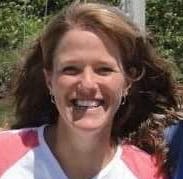 1608
Recommendations
It would be best to have Nala seen by a veterinarian to have her teeth and mouth looked at. Many times, if the teeth are worn, they are fine, but if teeth are missing, she may have dental disease that needs attention.
Add a comment to Nala's experience
Was this experience helpful?
Nelly
Mixed
10 Weeks
1 found helpful
My dog has enlarged gums. We have a teeth cleaning scheduled. How can I know if she should have surgical removal of the gums? How can I tell if it's swollen or overgrown? What will the surgical removal do to her overall health and quality of life? Also, this seems like a common issue. No particular spot is large. Would you recommend getting the costly pathology test done?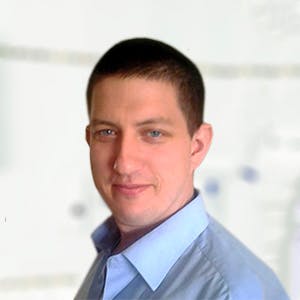 3318
Recommendations
Swollen gums are quite common and can be due to infection, foreign bodies or periodontal disease; overgrown gums or gingival hyperplasia is an overgrowth of tissue which in severe cases may envelop the teeth. Treatment options would be dependent on the severity and the plan of treatment which would be decided during the cleaning; if there is no one spot swelling, a biopsy may be done for peace of mind but if your Veterinarian suspects something more sinister it would be recommended. Regards Dr Callum Turner DVM
www.veterinarypracticenews.com/what-to-do-when-gums-overgrow-their-boundaries/
Add a comment to Nelly's experience
Was this experience helpful?
Bella
Havanese
8 Years
0 found helpful
I have an 8 year old Havenese. She is a super healthy dog who eat some boiled chicken and sweet potatoes for morning and dinner, and healthy (Bella) dry food and organic Mercula dog treats. She is very happy and active, who although only weighs 6.5 pounds, plays amazing fetch with a wiffle ball. Recently, within the last two months or so, i have noticed that a few of her teeth have been missing and wiggly. Just today, i noticed that one side of her gums specifically seem swollen. I am trying not to let my scared side come out, especially as i know she is very healthy and she doesn't show social
pain (doesn't show her vulnerability), but i ma sure it is uncomfortable. I am looking to see what i can do and the quickest, safest, way possible. I don't know of any good Vetenaeians here near by which worried me especially since i would hate for her to go under anesthesia or surgery. I live in South Florida. Thank you, and please reply as soon as possible.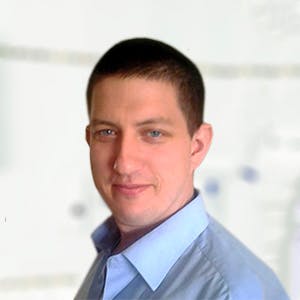 3318
Recommendations
I would suggest visiting a Veterinary Dentist instead of a General Practitioner, I know of two centers one the west in Bonita Springs, FL and the other on the east in Weston, FL; both may require a drive for you. Oral x-rays are going to be a minimum to look at the quality of the bone structure and to look at the health of the remaining teeth. Regards Dr Callum Turner DVM http://petdental.center/ http://allpetsdental.com/
Add a comment to Bella's experience
Was this experience helpful?
Delaney
Soft-Coated Wheaten Terrier
12 Years
1 found helpful
We had our dogs teeth cleaned, afterwards we noticed the gums were red and swollen. We took her back to the Vet. and she was put on antibiotics. He said he had a couple of cases recently that this had happened. He said if this continued he may have to biopsy. I don't understand, the gums weren't red and swollen before cleaning and now they are. Why would she need a biopsy? Could there be an underling cause. Thank you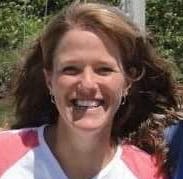 1608
Recommendations
I'm not sure what is going on with Delaney's mouth and gums, but it is possible that she has a bacterial infection that started when the bacteria in her mouth was beign cleaned. I can't see a reason to biopsy if it it something that started after the dental cleaning, but if your veterinarian feels that that is needed, it is reaonsable to ask more details before having the procedure. I hope that all goes well with her.
Add a comment to Delaney's experience
Was this experience helpful?
Mandi
Walker hound
13 Years
1 found helpful
I have noticed that my walker hound eye on her right side was red then noticed she was swollen underneath the eye. I looked in her mouth and it's really swollen and very very red. She eats just fine. I'm really worried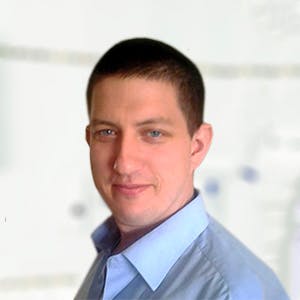 3318
Recommendations
There are a few possible issues that may be going on here from allergies, insect bites to retrobulbar abscess; I would give some Benadryl (1mg/lb up to three times per day) and see if there is any improvement, if there is no improvement I would suggest going into your Veterinarian for an examination. Regards Dr Callum Turner DVM
Add a comment to Mandi's experience
Was this experience helpful?
Diamond
Pit bull
11 Years
1 found helpful
i came home from work one day and found aittle pool of blood with a tooth brokern. when i checked my puppy i saw her upper front tooth missing. a few days later the gum started to swell ans i took her to her veterinian and they prescribed some antibiotics and scheduler her for a deep cleaning. one week later the right upper side gum started to swell more so i took her back to the veterinian and they prescribed some inflammatory tablets. hower about two weeks later i realised it was not getting better and took her to another veterinaian for a second opinion and he recommended to get a biopsy done. the result came out out suspecting squamous cell carcinoma. So my veterinian schedule to see an oncologist. The oncologist did an xtray and found out my dog chest was clean but found her throat glands both sides were swollen and suspected was because of the gum swelling. He then took samples of both glands and sent to lab for s cytologist to look at and hopefully he can decide on what treatment to prescribed. However my dog front upper gum continued to swell and the odour is getting more and the gum is bleeding whenever she hits it. I really need help because I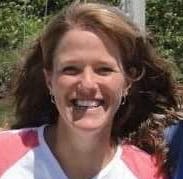 1608
Recommendations
If Diamond hasn't been started on any treatment, the inflammation in her gums is not going to improve - the only thing that you can do at this point is to call your oncologist and find out what therapy is recommended for her to try and decrease these signs. I hope that she is okay.
Diamonds has to do a Ct scan at the blue pearl pet hospital today costing $1037. This will determine surgery costing $2500 or radiation costing $4000. Do not have the money right now. She is bleeding furiously. Have to get it done. Asking for any help financially payable to blue pearl hospital where all treatments will be done to save her life. Can contact Practice manager R. Wedge at bluepear
, sandy springs, GA
Dr. King you did give me some peace of mind since I was very upset the day when I went to the oncologist and they told me that I am looking to spend over $5000 without even diagnosing my dog. This is ridiculous since I do not have at money to spend and do not know where I can source that funds at this time since I lost almost everything last May 2017 and now starting all over again but my dog life is more important than anything else at this time in my life. Whatever it takes for me to save her I will. Am hoping I can have some financial help somewhere it it do comes down to $5000 even though the oncologist seems to know exactly what he has to do but just need the verification from the cytologist results. I am keeping my faith strong at this time. You all pray for my Diamond please.
Add a comment to Diamond's experience
Was this experience helpful?
Sass
Shitzu/pom
13 Years
0 found helpful
hi my dog is 13 years old and has had bad teeth i have had 9 removed like 5 years ago and i have brushed them since she was born now they are worse and i can't go near them i am told that a vet won't put her under as she is to old she is park Pommerainian and par shitzu and wieghs 10 Lbs her teeth are loose should i just wait for her to lose them
thank you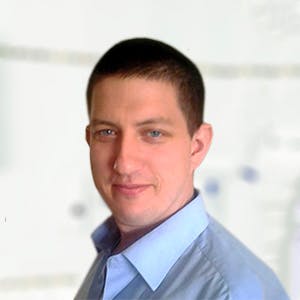 3318
Recommendations
A Veterinarian would perform a physical examination and blood tests (to check liver, kidneys and blood cell counts) to determine Sass's suitability for anaesthesia as there is an increased risk of complications in geriatric dogs. If there are loose teeth it would be best to have them removed as they may cause pain and discomfort whilst eating; until you visit your Veterinarian feed a soft diet so that it doesn't cause pain when Sass eats. Regards Dr Callum Turner DVM
Add a comment to Sass's experience
Was this experience helpful?
Shelby
Saint Bernard
10 Years
0 found helpful
My dog has a swollen gum that was not an issue but recently any time she chews anything hard, like a chew stick for teeth, she bleeds excessively. The vet looked at it about a month ago and told me not to worry but now it seems like she bleeds a lot. She had multiple blood tests when she was at the vet when she was sick and all came back good. Is there anything that I can do? I can't afford to take her back to the vet.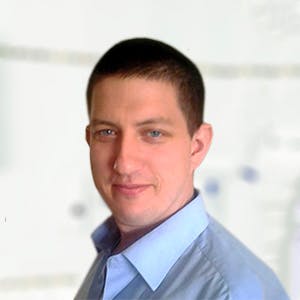 3318
Recommendations
Really, there is no at home treatment you can give apart from preventing her from chewing on anything hard; the specific nature of the swelling and whether there is any dental involvement would determine treatment and if any teeth need to be removed or gums to be cut. Regards Dr Callum Turner DVM
Add a comment to Shelby's experience
Was this experience helpful?
Abby
Beagle mix
8 Years
0 found helpful
My dog has a swollen small section of gum near the back side of her mouth on he top. It's not discolored or bleeding and she doesn't act like it bothers her too much. What could this be? Is it a reason to be worried? She's an 8 year old dachshund beagle mix.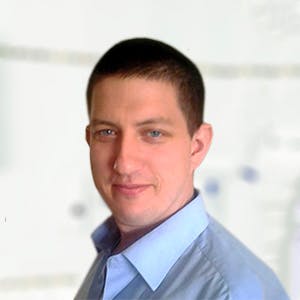 3318
Recommendations
Swollen gums may be an indicator of periodontal disease; but an isolated section could be an epulis or some oral tumour. It is great that the swelling isn't causing any problems, but I would recommend you have your Veterinarian take a look at it as it may be something serious. Regards Dr Callum Turner DVM
www.vetary.com/dog/condition/tumors-of-the-gums-epulis
www.vetary.com/dog/condition/cancerous-noncancerous-mouth
Add a comment to Abby's experience
Was this experience helpful?
Diesek
Border Collie
14 Years
0 found helpful
Yesterday my 14yr Border Collie started rubbing his gums/teeth on his forearms and licking his arms excessively, this morning he has a bare patch of skin on his rear leg where it seems he has bitten it during the night.
On inspecting gums they do seem red, calculus seen as expected, breath not noticeably worse.
It seems he is also unstable on his rear legs today, not sure if this is related.
I have also noticed slight scabbing next to his nostril but this may be from the rubbing against his legs.
His bone/joint health goes up and down but he is generally a active happy dog who plays with young dogs still.
Could the biting be from gum/tooth irritation?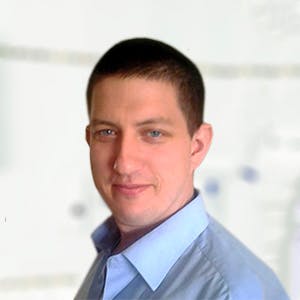 3318
Recommendations
The question here is what came first, oral irritation or leg irritation; without examining Diesel I cannot say what the specific cause is since there may be something irritating his legs causing rubbing and biting or he may have a dental issue and is rubbing his mouth on his legs. More likely, the cause may be something irritating the skin on the legs; but this would need to be checked by your Veterinarian, but for now bathe him with a sensitive shampoo and discourage this behaviour. If you see no improvement visit your Veterinarian. Regards Dr Callum Turner DVM
Add a comment to Diesek's experience
Was this experience helpful?