Swollen Gums in Dogs
Written By hannah hollinger
Published: 09/30/2015
Updated: 09/16/2021
Veterinary reviewed by Michele K.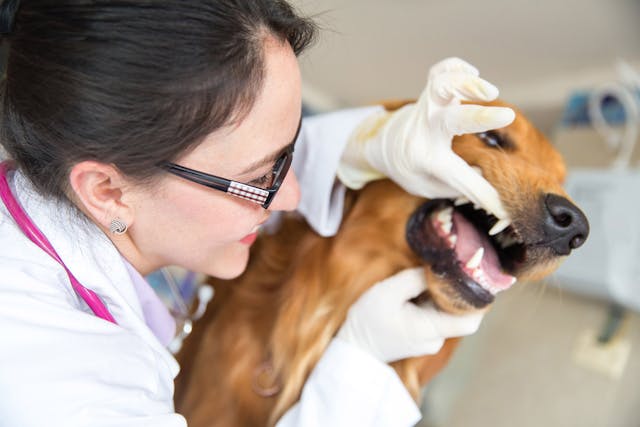 What are Swollen Gums?
The condition of your dog's gums has an important impact on the overall health of your pet. Red, swollen gums can be an indication of gingivitis, which is an inflammation signalling early dental disease. Although your pet may not show signs of discomfort, plaque and tartar on the teeth and at the gum line will cause redness and pain. Gingivitis can lead to complications with organs such as the heart and liver due to toxins and bacteria entering the bloodstream, and will lead to further periodontal tissue damage.
Inflammation and redness in canine gingiva can be clinically diagnosed as gingivitis. Gingivitis is a painful condition which develops when plaque and calculus continually build up on the tooth, leading to bacteria forming on the gum line. Veterinary care is necessary to prevent additional oral damage.
Swollen Gums Average Cost
From 327 quotes ranging from $200 - $800
Get a free pet insurance quote in less than 60 seconds!
Easily compare quotes from the most trusted pet insurance companies in the United States.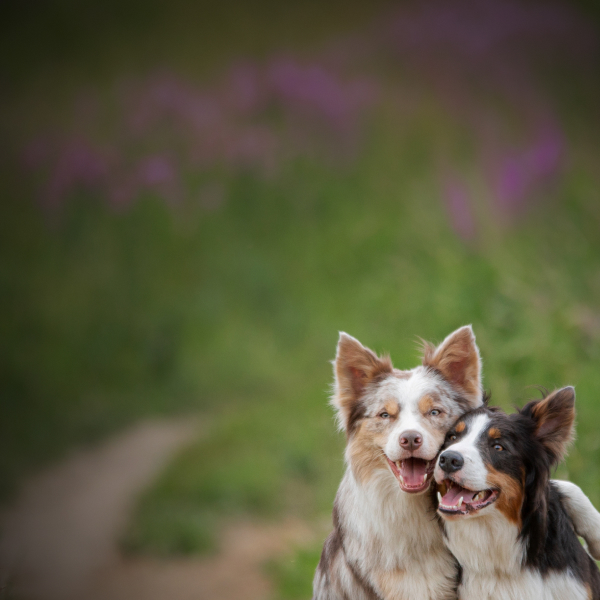 Symptoms of Swollen Gums in Dogs
Over 80 percent of dogs over the age of three have gingivitis. Toy breeds are especially susceptible due to the closeness and smallness of their teeth, and may begin to suffer from swollen gums at an early age. If your pet has swollen gums, check for redness and the beginning of a recession from the teeth. Bad breath is also an indication of a dental issue.
Types
Early Gingivitis:
Plaque and calculus (tartar) are evident on the teeth
There is a mild redness of the gums
Though swollen, the gums are still providing a seal around the teeth.
Moderate Gingivitis:
The plaque and calculus are now evident under the gum surfaces
Halitosis (bad breath) is present
The gums are more inflamed.
Advanced Gingivitis:
The gums are very swollen with evidence of bleeding
A recession of the gums has begun, with pockets forming which allow for bacteria to enter under the gum
The bad breath will now be more odorous.
Causes of Swollen Gums in Dogs
Swollen gums in a pet can be caused by the following:
Bacteria forms when the plaque on a dog's teeth is not removed regularly with brushing
Minerals in the saliva harden the plaque, which then forms as tartar
As the plaque and tartar accumulate, the gums begin to recede.
Diagnosis of Swollen Gums in Dogs
Upon scheduling an appointment, the veterinarian will view your dog's teeth and gums at each check up. If you suspect a dental issue with your pet, do not wait for the annual visit to have the problem looked at. Dental disease can progress rapidly.
When discussing the swollen gums with your veterinarian, you will be asked for a brief history of the time leading up to the problem. Your veterinarian will ask what type of food you feed your pet, and will want to know when you first noticed the bad breath and redness in the gums. If you have noticed any behavioral changes in your dog, be sure to advise the veterinarian.
She will perform a visual exam of your dog's mouth and will point out to you the problem areas where gum recession may be present. She will check for abscesses of the teeth and will perform a palpation of the neck and glands to rule out swelling or lumps.
If infection is present, antibiotics will be prescribed to prepare the mouth for a dental cleaning. Blood work will be ordered to confirm that your dog does not have an underlying problem that should be addressed before the dental appointment is made.
Treatment of Swollen Gums in Dogs
Treatment in the form of a thorough teeth and gum cleaning under general anesthesia is the solution for the resolution of this common canine problem.
Your pet will be carefully monitored during the dental procedure. Protocol for oral care under anesthesia includes utilizing machines such as an electrocardiograph to monitor the heart.
Once your pet has been put under the anesthesia, x-rays will be taken to identify specific problem areas not visible to the eye. If your veterinarian has found a tooth that needs to be removed due to fracture, abscess or gum disease, this will be done at this time. Once necessary extractions have been completed, the veterinarian will remove all calculus, and scale and polish the teeth.
The length of time required for the cleaning will depend upon whether there is a need for extractions. Once the cleaning has been completed, your dog will wake up, while being kept warm and comfortable in order to limit stress.
If your dog was experiencing pain as a result of the need for dental care, the pain will be relieved. Your veterinarian will determine if medication should be prescribed for a few days, in order to keep your pet comfortable as the mouth heals. All of the procedures that have taken place, along with the medication prescribed, will be noted in your dog's medical chart.
Worried about the cost of treating your pet's symptoms?
Pet Insurance covers the cost of many common pet health conditions. Prepare for the unexpected by getting a quote from top pet insurance providers.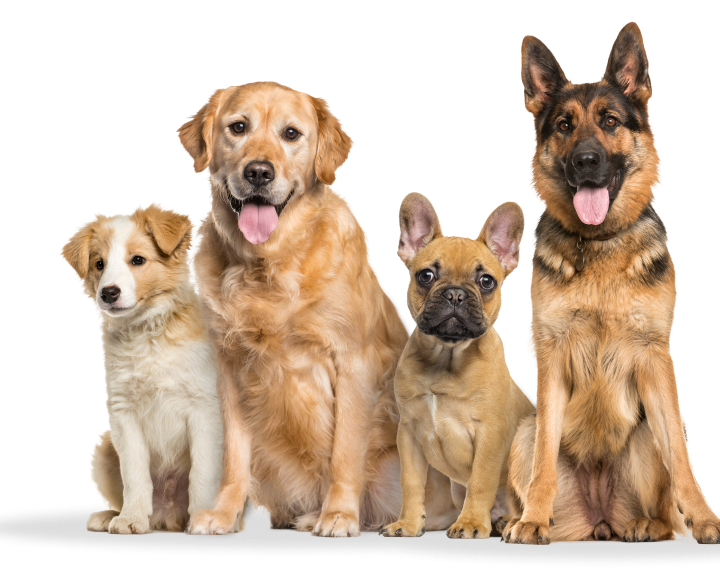 Recovery of Swollen Gums in Dogs
Recovery should be straightforward and without complication. Your veterinarian may recommend softening your pet's food for a day or two due to sensitivity of the gums.
The best way to avoid the recurrence of swollen gums and further dental problems is with daily oral care for your pet. Your veterinarian can instruct you in proper brushing techniques and advise on the best toothbrush and toothpaste to use. A finger brush is also an excellent tool for cleaning your dog's teeth. While starting a regular brushing routine is easiest when your pet is young, mature dogs will adapt and cooperate if you begin gently and slowly, brushing a few teeth at a time with water, gradually working your way up to the entire mouth being brushed with a veterinary toothpaste.  Starting a tooth brushing regime should be done under the advice of your veterinary team, as it can be painful if dental disease is present.  
Good quality dry food is important for your dog's dental health. Chew treats can be effective in removing plaque; your veterinarian will be able to recommend the best product.
Excellent oral health is possible for your pet. Consistent daily care, along with regular annual check ups, will ensure your pet has a clean, healthy mouth.
Cost of Swollen Gums in Dogs
Proper oral hygiene is important for anyone, including our furry friends. However, swollen gums can be a result of an underlying issue. The first thing the veterinarian may do is give your dog a good teeth and gum cleaning. With the required blood work it can cost $300 on average. The veterinarian will also need to use general anesthesia. While your dog is under the anesthesia, the veterinarian will take X-rays to get a better look at what is causing the swollen gums. These X-rays cost around $150. Once the veterinarian is able to access the X-ray scans, it may be determined that the underlying cause is a bad tooth. This means the veterinarian will need to do an extraction that can cost between $110 and $185. Finally, once all is said and done your dog will be taken off the anesthesia and given pain medication, an estimated cost of $85, to ease the healing process. The veterinarian will also prescribe an antibiotic to combat infection. A week supply of antibiotics can cost $30-$72 depending on the brand and amount.
Swollen Gums Average Cost
From 327 quotes ranging from $200 - $800
Top
Swollen Gums Questions and Advice from Veterinary Professionals
Shih Tzu
Three Months
2 found this helpful
2 found this helpful
My pet has the following symptoms:
The swollen became worst because it has a blood
Answered by Dr. Michele K. DVM
Thank you for your question. It would be best to have your pet seen by a veterinarian, as they can examine them and see what might be going on, and get treatment if needed.
Oct. 12, 2020
Was this question and answer helpful?
Golden Retriever
Fifteen Years
8 found this helpful
8 found this helpful
My pet has the following symptoms:
I just noticed my dog, Cooper, has swollen gums around his upper right canine tooth and slightly behind around the next two teeth
Answered by Dr. Sara O. DVM
Hello, This can be Gingivitis. Your vet can start your dog on medication to help his gums feel much better. Some times your dog may need a dental cleaning to help with this issue. There are also dental treats that you can give your dog to help his teeth. I hope that your dog's gums start to feel better soon.
July 13, 2020
Was this question and answer helpful?
Swollen Gums Average Cost
From 327 quotes ranging from $200 - $800
Get a free pet insurance quote in less than 60 seconds!
Easily compare quotes from the most trusted pet insurance companies in the United States.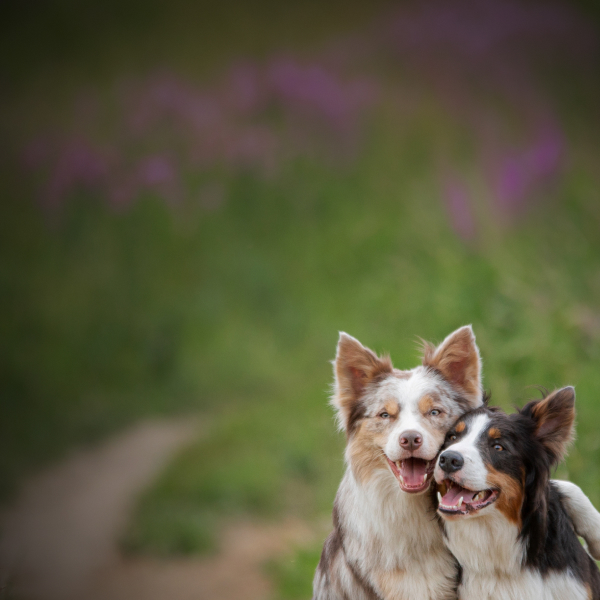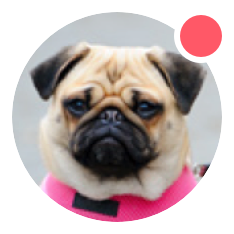 Need pet insurance?