What is Hemivertebra ?
Hemivertebra in dogs is a congenital condition where your dog has one or more vertebrae that are deformed; the vertebra may be fused or wedge-shaped leading to twisting in the spine. While each vertebra will usually look like a spool when looked at from the side, when a dog has a hemivertebra it will look like a wedge or a triangle.
The condition may or may not cause issues for the dog; it will depend upon the part of the spinal column that is impacted, whether the spinal cord is being compressed or if the condition causes a weak place in the spinal column. Should your dog experience compression on his spinal cord, he may experience pain, weakness, or be unable to walk. In these cases, surgery will likely be necessary.
If your dog is experiencing hemivertebra of the tail it will not be an issue. Should it be present in other parts of his spine it can lead to your dog experiencing significant problems.
A congenital condition, hemivertebra leads to a fusing or twisting in the dog's spine. While some may not experience symptoms as a result, others may experience pain, weakness or the inability to walk.
Book First Walk Free!
Symptoms of Hemivertebra in Dogs
The symptoms that your dog experiences as a result of hemivertebra are dependent upon which vertebrae and how many, are deformed.
When hemivertebra is present in your dog's tail, it typically is not an issue. When it is in his spine it can lead to serious problems. The deformity of the vertebrae will lead to a twisting of the spine which can compress your dog's spinal cord. Should this occur, you may see the following:
Weakness in his hind limbs
Urinary and/or fecal incontinence
Pain
The symptoms your dog experiences will worsen as he grows, leveling off at around nine months of age when his spine stops growing.
Types
Hemivertebra can be minor, where only one or two vertebrae have the deformity and the dog does not experience any clinical signs. In some cases, the dog will experience minor symptoms; in other cases, the condition will significantly impact the dog's ability to function.
Causes of Hemivertebra in Dogs
Hemivertebra is a congenital condition. Breeds that have been bred specifically to have "screw tails" (English Bulldog, French Bulldog, Pug, Boston Terrier) are susceptible to the condition. German Shorthair Pointers and German Shepherds can experience this condition as a result of inheriting an autosomal recessive trait. It is not known how the condition is inherited in other breeds.
Diagnosis of Hemivertebra in Dogs
Should your dog not be experiencing symptoms as a result of hemivertebra, the condition may only be discovered when he is having x-rays for another reason. If you are noticing any pain or weakness in your dog, or if he is unable to walk, your veterinarian will conduct a physical examination and will likely then have x-rays done. Special x-ray techniques like myelograms can be used to show any compression of the spine occurring as a result of the hemivertebra. CT scans and MRIs are other ways to determine if the spinal cord is being compressed.
Treatment of Hemivertebra in Dogs
Treatment will not be necessary unless your dog is experiencing spinal cord compression as a result of hemivertebra. Should the impact on your dog be minimal, rest and anti-inflammatories may be sufficient treatment. If the compression is more significant, surgery is usually necessary to resolve the compression being experienced. The surgical procedure is called a hemilaminectomy, which is when the material of the disc that is pressing against the spinal cord is removed. The spine will then be stabilized.
Recovery of Hemivertebra in Dogs
Your dog's recovery from hemivertebra will depend upon how severe his condition is. Some dogs just have one or two vertebrae that are abnormal and will experience no clinical signs, while others will have many abnormal vertebrae which will lead to severe symptoms. Should your dog require surgery, it is usually successful and in the majority of cases, the dog will regain the ability to walk.
It is important that you work closely with your veterinarian regarding your dog's recovery from surgical treatment. You will want to attend follow up appointments as recommended so that your veterinarian can check on your dog's progress and make any changes to his treatment as necessary.
Hemivertebra Questions and Advice from Veterinary Professionals
Gucci
Pug
7 Years
0 found helpful
Hi, I have a 7 year old pug. He started having leg problems when he was a few months old. After speaking to loads of vets and him being given a different diagnosis from each vet and medication. I decided to take him off the meds and bedrest him. After 2-3 weeks he was able to use his back legs again and he has been on and off all his life. A few months ago I took him back to a vets and they did an x Ray and diagnosed this condition. They told me there is no op that can help and nothing can be done. His back seems slanted so his front legs are taller than his back, he is unsteady on his back legs and if his paw bends he doesn't react to move them back to normal standing position, I haven't walked him for around 6 months and I can see they are worse than before and I don't want to make them any weaker than they are. I brought him doggy wheels and the vets advised against using them. Can you offer any advice about what can be done? I don't think he is in pain as he is acting normal but at the same time he is a proud little dog and if he hurts himself he don't yelp! From a worried fur mum x
Add a comment to Gucci's experience
Was this experience helpful?
Ru
French Bulldog
1 Year
0 found helpful
Hi There,
My French Bulldog is 1.5 years old. Through a recent X-ray it was noted that he has 3-4 semi vertebrae in the thoracic region. He has zero symptoms, walks as a normal dog would, has a straight spine as far as looking at him (no noticeable twist) and behaves like nothing is wrong. Surgery without any symptoms was advised against which makes sense to me as no symptoms are present. He plays like a crazy puppy, we have stairs to the bed and couch but overall he is still a crash, run, jump, hyper guy.
My questions are:

Will his condition present itself symptomatically in the future- what is common?
If it could/will progress- why?

Are there any supplements I can add to his diet to help give him a boost his chances of staying asymptomatic?
Add a comment to Ru's experience
Was this experience helpful?
Max
French Bulldog
10 Months
0 found helpful
Hello,

My 10 month old French Bulldog recently started showing signs of Hemivertebrae. It started 3 nights ago. He started acting lethargic, did not have an appetite and refused to drink water. I took him to the vet, they ran some tests, took an X-ray and found Hemivertebrae near his spine. Max is having trouble walking and when touched you can feel him trembling. Based on the xrays, the vet suggested he should take a few medications(Prednisolone, Gabapentin, and robaxin) he will need a followe up in 10 days. I hope the medication does the job because I think the next step would be considering surgery:(
Add a comment to Max's experience
Was this experience helpful?
Poncho
French Bulldog
9 Months
0 found helpful
I am looking to purchase a 9 month french bulldog that has two hemivertibrae that cause him to have a weak hind end. He has been on steroids when has helped him in the past and was told surgery is an option but doesn't look like it is necessary because he is has reached 9 months which hopefully means he has stopped growing and they said he doesn't seem to be in any pain. He runs and has a fun time outside. I am wondering if it okay to purchase this dog and give him a new home with a lot of love or if that may not be the best. I have see the xrays and they do not look as bad compared to the ones I have seen online but I also do not have enough information and do not want to spend too much money or fear of actually loosing the dog.
Add a comment to Poncho's experience
Was this experience helpful?
Percy
French Bulldog
5 Years
0 found helpful
We have a 5 1/2 year old French Bulldog that has hemivertebrae, he injured it at 6 months and it progressed to where we tried accupunction and physical therapy to no avail. We had an MRI done that told us the problem, the hemivertebrae caused a spinal cyst to form and we had surgery when he was 14 months, I believe they cut off the top of 4 vertebrae mid back to relieve the pressure. It worked for about two years then it started to reappear again. He is very floppy in the back end and has no control over his ball movement or urinary functions at this time. We have been taking him to physical therapy to build up his muscle but it doesn't seem to be helping with his back end. He has a very hard time lifting his back feet when walking. We've been told there is not much more we can do for him.
Add a comment to Percy's experience
Was this experience helpful?
Suki
French Bulldog
14 Weeks
0 found helpful
Has Symptoms
Occasional weakness in hind legs
We have a 14 week old, female French Bulldog. The day after we picked her up we noticed that her spine had a large lump at the top, slightly to the left, between her 'shoulder blades'. It doesn't seem to bother her at all and we have noticed no issues except she sometimes looks to be struggling with a little weakness in her back legs after a long(ish) walk. She jumps, plays, walks and runs perfectly fine. However this big lump is really bothering us. If you look directly at her back when she is sitting, she seems to have a hunchback with a little twist to the left. I took her to the local vet who claimed it was where the previous bet 'may' have nicked her muscle in putting the microchip in. But that was weeks ago, the lump is solid and feels like bone. The breeder is claiming complete ignorance and says she didn't notice anything wrong with her. Should we be worried?
Add a comment to Suki's experience
Was this experience helpful?
Paddy
French Bulldog
8 Weeks
0 found helpful
I am looking to purchase a French Bulldog, he is a dwarf being 8 wks and 2 lbs... will probably only get to be 10 lbs in full adult life. He has no visible tail. On the health certificate, it states "5 coccyx vertabae (tail) are present. There are thoracic hemi vertabrae." I have the xrays that show the tail inside. He has a "wide based stance and bunny hops with rear legs, slight ataxia (stumbling). Could this cause serious issues in the future? I want to know what I'm getting myself into. Any information/help would be appreciated.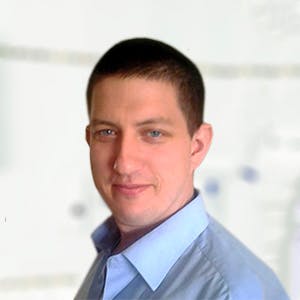 3320
Recommendations
The problem with hemivertebrae is that the severity of the condition may increase as a dog grows which may cause further symptoms, pain and complications; each case is different and from the x-rays you cannot tell how severe it is going to be. I would pass on this pup based on the information presented. Regards Dr Callum Turner DVM www.ufaw.org.uk/dogs/french-bulldog-hemivertebrae
Add a comment to Paddy's experience
Was this experience helpful?
Baby
Border Collie
1 Day
0 found helpful
My registered, purebred Border Collie just had a litter of pups this morning. One has a kinked tail about partway down the tail - had it at birth.There may even be a second "kink" farther down the tail.Are hemivertebrae the only cause of kinked tails? It is so odd since it is not known to affect this breed.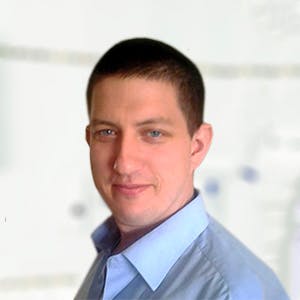 3320
Recommendations
Hemivertebrae occurs in certain breeds (Bulldogs, Pugs etc…) and isn't an issue in Border Collies; there are other possible causes including developmental abnormalities, trauma among other causes. I would keep an eye on the pup to see if any other symptoms present but you should get Baby checked out by your Veterinarian at some point especially if it is causing some pain. Regards Dr Callum Turner DVM
Add a comment to Baby's experience
Was this experience helpful?
Batfink
Pug
3 Years
0 found helpful
Hi there my pug Batfink has been diagnosed with Hemivertebra when he was 5months old.
He's now 3 years. His spine is mis shapen in 3 places and the specialist vet advised against surgery as his condition is so severe.
He's a very happy dog and still plays with my other pugs and goes to the park everyday, just walks differently to the others and can't jump. He has no control over his bowels and urine when he's excited so wears a nappy at times but generally is toilet trained. Since the winter started end of last year though he kept stopping a lot in the park so he's been out in a stroller, he will now walk for about 20 minutes out of the hour and the rest in the stroller which he loves.
I'm just after any information on the long term diagnosis as I can't find any information. I asked the specialist when he was 5 months if he would make it to an old dog and I was told no but they couldn't give me anymore information at the time. I'm thinking of getting him a doggy wheel chair if he's not up for walking once the weather gets better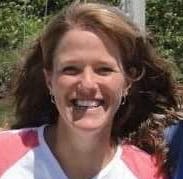 1611
Recommendations
Thank you for your email. WIthout knowing more about his condition, i unfortunately cannot comment on his condition. You seem to be doing a great job taking care of him, and whether he would benefit from a cart might be a great question for your veteirnarian. I hope that all goes well for him.
Add a comment to Batfink's experience
Was this experience helpful?
Snoopy
Boston Terrier
10 Weeks
0 found helpful
I just got my first pure breed puppy last week. hes a 10 week old boston terrier. he is very playful. he jumps on my other dog, plays and runs with other dogs. but everyone thats seen him has said he walks a little funny.when he walks his back hips seem to sway a little bit. at first i just ignored it but the more i looked at him walk the more concerned i got. i looked up common diseases that bostons get and a lot of things showed up that would affect his back legs. but like i said he seems like hes not in pain but it does worry me a little.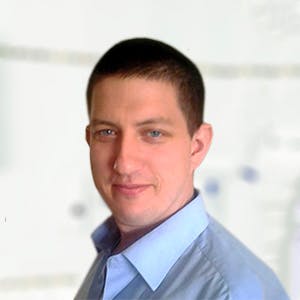 3320
Recommendations
There are many causes for back and hip issues especially in pure breed puppies; even though Snoopy isn't showing any symptoms, you should have your Veterinarian take a closer look at your next vaccination visit and possibly have an x-ray done to be on the safe side. Regards Dr Callum Turner DVM
Add a comment to Snoopy's experience
Was this experience helpful?
Winston
French Bulldog
6 Years
0 found helpful
Hi there, our 6 year old French Bulldog developed issues with his back legs around a year ago months ago, they are gradually getting worse. He can no longer jump, has trouble with the doggy door, when we walk him his toes do not flip back horizontally quickly enough so he ends up wearing down his toenails (we're using booties now). His back legs seem to be a few seconds behind his front legs when he changes direction and on smooth surfaces such as the tiles kitchen floor, his back legs will do the splits if he is standing still. He also cannot control his bowels however, urination does not seem to be an issue. He does not appear to be in any pain, energy level and eating habits, general engagement with life is all unaffected. Our vet does not know what is causing it and referred us to a specialist who said it could be a number of things. We would welcome your opinion.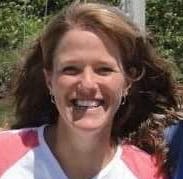 1611
Recommendations
Thank you for your email. Without examining Winston, I'm unable to shed much light on his situation, but I am sorry that he is having these problems. French Bulldogs are sometimes affected by nerve disorders, sadly, but he could also be having spinal problems. Since you have seen a specialist, it would be best to ask their opinion on what the next best test might be to determine what might be causing these signs, and any available treatment options that might be available to help him. I hope that you are able to find a solution for him.
Add a comment to Winston's experience
Was this experience helpful?
Morrighan
Alaskan Malamute
Five Months
0 found helpful
I have a 5 month old malamute husky mix, she has several issues that may be due to possible inbreeding or trauma at a young age. I obtained her through that old terrible source Craigslist so her history before I acquired her is unknown. She has a spinal problem that appears to be compressing her spinal column according to her x-rays. There is one vertebrae that is v like in shape. It creates a noticeable hump in the spine as well. My vet has passed her information on to a neurological center in phoenix to see what may be done as well as a video of her walking, she has slight paralysis/weakness in her back legs where she can run and walk but the rear hips fall easily when she turns or gets tired. She does not exhibit any incontinence or pain and likes to have that area of spine scratched. I am really just looking to see if anyone may have any idea what the treatment may be or if treatment would even be possible since my vet was unsure of what could be do to relieve it. The reason I believe improper breeding could be an issue is due to her having a noticeable overbite where her lower jaw sticks out roughly a 1/4", it does not effect her eating or soft palate, she is also small for her age at 31 pounds per my current vet.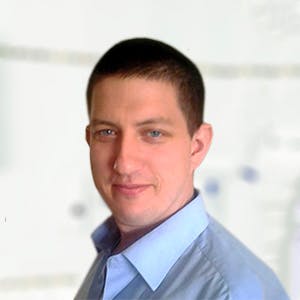 3320
Recommendations
There are treatment options for hemivertebrae which may include both medical or surgical approaches; a procedure called a hemilaminectomy may be performed by a Board Certified Specialist which will relieve any pressure on the spinal cord allowing for better movement. A decision on whether to take a medical approach or a surgical approach would be dependent on your Veterinarian and the Specialist based on the x-ray findings. Surgery isn't cheap and may run to $5,000 in some instances but remember pricing is on a case by case basis. Regards Dr Callum Turner DVM
Add a comment to Morrighan's experience
Was this experience helpful?
brown
Staffordshire Bull Terrier
8 Weeks
0 found helpful
Hi
i have a puppy aged 8 weeks and since 3 wks he couldn't walk ...he now can but is quite wobbly on his hind legs and is tail is always down and he never wags...He is also has incontinence he pees and poops without any control. i'm worried it might be a spinal problem. I have took him to the vets but they keep trying to prescribe me pancur worming tablets, but i give him drontal liquid for puppies i think the fact that he looks swollen the vet suspects worms, but i know he hasn't. He is extremely sore around his bum. The puppy is a Staffordshire bull terrier and is hereditary clear of cataracts and hip dysplasia.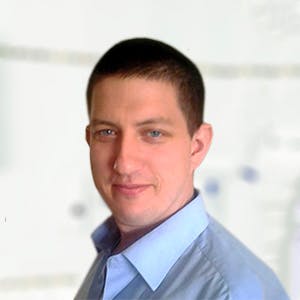 3320
Recommendations
With the description you have given I would be suspecting a spinal issue especially with the spinal posture and the bunny hopping as well; two simple x-rays would tell if there were any spinal abnormalities which would also rule out a possible cause in your mind. Swollen tummies on puppies may cause arcing of the back and changes to a dog's gait; without examining Brown, I cannot say what the cause is. Regards Dr Callum Turner DVM
Add a comment to brown's experience
Was this experience helpful?