What is Early Contractions and Labor?
The normal gestation period for female dogs is approximately 63 days. Depending on the breed, pregnancy can range from 56 to 69 days, with smaller dogs generally giving birth slightly earlier. The beginning of labor is usually marked by a drop in body temperature and sometimes lack of appetite in the pregnant dog, or dam. This is followed by stage 1 when the dam starts experiencing uterine contractions. The contractions last up to 16 hours, and are marked by behavior changes, as well as sometimes vomiting or vocal noises. Stage 2 starts when the contractions become more violent, the placental sac breaks and the puppies begin to be pushed out. Stage 3 occurs after all the puppies have appeared and the uterus is emptied of any remaining placental matter. Most female dogs give birth without incident, but a number of conditions including infectious diseases, hormone imbalance, genetic abnormalities and stress can cause a dam to go into labor early and either have a spontaneous abortion (a miscarriage) or give birth to premature puppies. In most cases the dog will survive, although she may be infertile. Puppies born more than a few days early have little chance of survival and may even be stillborn or dead upon birth.
Almost 98% of dogs give birth without incident, but in a few cases, an infection or another abnormality may cause a dog to go into labor before the right time. This is defined as early contractions and labor by veterinarians. It can lead to miscarriage as well as stillborn or premature puppies. It may also cause infertility in the mother dog.
Book First Walk Free!
Symptoms of Early Contractions and Labor in Dogs
If you think your dog is going into labor, you should contact your veterinarian, especially if it is more than a day or two before the expected time. Some common signs include:
Drop in body temperature
Restlessness
Lying on side
Anxious and clingy
Whining or other signs of pain
Lack of appetite
Vomiting
Dilated pupils or staring
Vaginal discharge
Vaginal bleeding
Types
There are several abnormal conditions which can end a pregnancy early.
Early Embryonic Death – occurs before the embryos have implanted into the wall of the uterus. The dead tissue is usually reabsorbed and the pregnancy may go undetected.
Spontaneous abortion – may occur at any time throughout a pregnancy. The fetal tissues are expelled from the uterus.
Premature birth – puppies are born before they are fully developed. If they are alive upon birth, they will need intensive care to survive.
Causes of Early Contractions and Labor in Dogs
These are some of the most common conditions which might cause your dog to go into labor before the proper time:
Puppy abnormalities
Birth defects
Genetic abnormalities
Developmental abnormalities
Eggs or sperm with reduced fertility – breeding may have occurred at the wrong time in a female's cycle.
Health problems in the dam
Hypothyroidism
Progesterone deficiency
Nutritional deficiency
Structural abnormalities in the uterus
Exposure to drugs or toxic compounds
Maternal stress environment –adverse environment in the uterus, due to stress, overcrowding or bacterial infection
Infections that lead to early termination of a pregnancy
Brucella canis –common cause of pregnancy aborted late, after 45-55 days. Puppies are usually stillborn
Canine herpesvirus – puppies are often born premature, either stillborn or too weak to live
Canine distemper, canine adenovirus, or canine parvovirus– female dogs with severe infection will usually not carry a pregnancy to term
Bacterial infections
Protozoa infection
Diagnosis of Early Contractions and Labor in Dogs
Diagnosis of early contractions will be based on the symptoms and the expected time of delivery. If you monitor your dog's temperature regularly, you may notice a drop about 24 hours before she goes into labor. Otherwise, symptoms of contractions will be the first sign that there is a problem. Early labor may not follow the normal stages.
Call your veterinarian as soon as you notice unusual symptoms in your dog. If she has already expelled puppies or fetal material, you should bring this to the veterinarian for testing if possible. Dogs often eat their stillborn offspring, so this may not be possible. The veterinarian will want to know your dog's medical history, including the date the breeding took place and any prior births or pregnancies. Other medications, recent vaccinations, and possible exposures to toxins or infection are relevant. Any information you have about the puppies' sire or sires could also be helpful.
The veterinarian will perform a complete physical examination. Blood, urine, and vaginal cultures will be taken to check for infection or other abnormalities. Any expelled material will also be examined. It may be obvious upon feeling the dog's stomach that there is still fetal material or puppies in the uterus. Ultrasound or x-rays may be ordered for further analyzation. Sometimes a single unhealthy fetus may be aborted, while the others are carried to term normally. The veterinarian will try to determine the cause of the early contractions and labor, as well as whether your dog is fertile or capable of another successful pregnancy. Sometimes exploratory surgery could necessary to check for abnormalities in the uterus.
Treatment of Early Contractions and Labor in Dogs
Treatment will be based on the veterinarian's findings during diagnoses. Any infection will be treated with antibiotics. Dams who are very sick will be given fluids and supportive treatment as necessary. Medication may be given to aid uterine evacuation if fetal membrane or dead fetal material remains in the uterus. If healthy fetuses remain, the veterinarian will attempt to stop the contractions and reduce the likelihood of these puppies being born prematurely. Your dog will likely need to remain in a veterinary hospital for several days for treatment and monitoring.
If premature puppies are born underdeveloped, but otherwise healthy, they will need to be kept in intensive care. Puppies born 5-7 days early have a reasonable chance of survival. Puppies born more than 8 days early will be unable to swallow or go to the bathroom without help. They will need 24 hour care and may still die. Puppies born more than 10 days early are very unlikely to survive. Errors in calculating the gestation period are not uncommon, so the puppies could be more or less developed than would be expected based on the date.
Recovery of Early Contractions and Labor in Dogs
Recovery will depend on the veterinarian's diagnosis. A few dogs do die due to premature birth, but the majority will survive especially with treatment (unless the early labor is due to a life-threatening condition.) Infertility is a common result however, so you will need to discuss the possibility of your dog having another healthy birth. The veterinarian may recommend having your dog spayed to prevent future pregnancies.
Many conditions of early contraction and labor are preventable. Ensuring up to date vaccination can eliminate many of the infectious causes. Getting your dog tested when she first becomes pregnant is also a good idea. Maintaining good health in the dam is very important during pregnancy. Have regular check-ups, hormone and blood tests, and avoid situations of overcrowding which will cause stress.
Early Contractions and Labor Questions and Advice from Veterinary Professionals
Mikka
Seppala Siberian Sleddog
4 Years
0 found helpful
My girl is on day 64 from the first time of breeding. Her pups have dropped, she is eating less than she normally does and her temperature has been fluctuating between 100F and 97.5F. She is lying mostly in her side, follows me around most of the time. This has been going on for the last few days. She isn't very interested in her nesting area which a I put close to my bed. She has spurts of being active and then lays down to rest. How soon can I expect her to go into active labour?
Add a comment to Mikka's experience
Was this experience helpful?
Maxie
Boxer
3 Years
0 found helpful
how do you know if your dog is done with labor our dog ate 1 sausage and drank water and she is still gasping and panting but we arent sure if she is done she has had three puppies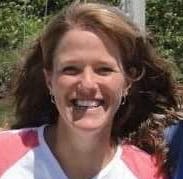 1101
Recommendations
Without knowing how many puppies she has, it can be difficult to know whether she is finished. If she is still having contractions, she should continue to have puppies. If she is straining and not producing a puppy, she should be seen by a veterinarian. At some point, she'll settle down, and if she is comfortable, you may be finished at that point.
Add a comment to Maxie's experience
Was this experience helpful?
steph
Shih Tzu
2 Years
0 found helpful
good day, its been 4th day that my mommy dog is showing signs that she is about to give birth.. this isn't her first time but it is my first time to assist her in giving birth... and i just don't know what to do?? is it just fine to bath her now?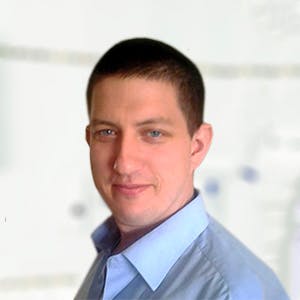 2517
Recommendations
If Steph is showing signs that she is about to start whelping and is around 63 days pregnant, you should keep an eye on her but let her rest and prepare for whelping; it is a case of playing the waiting game but I wouldn't try stressing her by bathing if she is close to whelping. Regards Dr Callum Turner DVM
My female is older she is 8 this her first batch she is due between 22-28 I was wondering if I should get things ready before those dates example blankets and that????
Add a comment to steph's experience
Was this experience helpful?
aura
pitbull
2 Years
1 found helpful
hi goodafternoon. may dog was only 40days pregnant. and actually give birth yesterday march 21, i want to know if its normal.may dog is 2years old pitbull she was stud last feb 25, 2018. thank you so much for your reply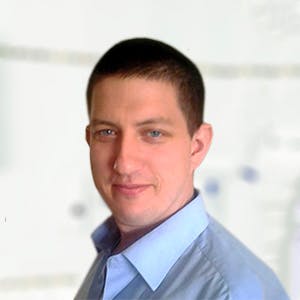 2517
Recommendations
A forty day old foetus wouldn't survive, the first link is a photo to how a forty day old foetus would look, it is possible that she was mated a few weeks earlier? Regards Dr Callum Turner DVM http://matyvemaria.cz/fotky/00127-16.jpg www.royalcanin.co.uk/discover/dog-pregnancy-week-by-week/
hi Dr. Turner, thank you so much!
Add a comment to aura's experience
Was this experience helpful?
Rambo
Rottweiler
3 Years
1 found helpful
My rottweiler is in 53rd day of pregnancy and from yesterday afternoon she is having dark green colour vaginal discharge. And since yesterday night there is mucous discharge also ( after 10hours).The discharge is having a mild odour. I had called the vet and he asked to keep the dog under observation and take her to the hospital tomorrow morning for further scan. Now the mucous discharge is thick and bit more than yesterday. I would like to know at this stage what is the survival chance for the puppies. Thanks in advance.Waiting for your response.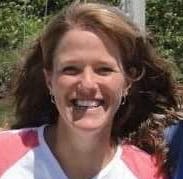 1101
Recommendations
Thank you for your email. Dogs typically have puppies 50-54 days from breeding, so Rambo is not in a dangerous time frame at this point, but seems that she might be going into labor soon. There is a normal dark green discharge before labor, called lochia, that may be what she is passing. If she starts having contractions and is actively pushing for more than 30 minutes with no puppies being born, that requires an emergency veterinary visit. If she is comfortable and calm, taking her to see your veterinarian in the morning seems very reasonable.
My dog has been panting and her tummy tigtens up like she is having contractions, we have taken her to 2 different vets office, one was to busy to help the other said she is fully dilated gave her two shots of oxytocin and we are three days later and still no puppies. Is this normal?
Add a comment to Rambo's experience
Was this experience helpful?
Roxy
Pit bull
1 Year
0 found helpful
My girl is 54 days pregnant today. She was bleeding quite a bit earlier so I took her to the vet. Vet said she may be in labor. He did X ray, counted 12 puppies, 1 being in her birth canal. How soon might labor start & are they likely to survive?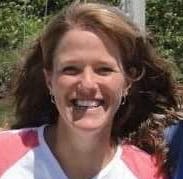 1101
Recommendations
Thank you for your email. Dogs have a gestation time frame of approximately 62 days, depending on when she was bred in her cycle. If you notice that she isn't having contractions at some point in the next 7-10 days, you should follow up with your veterinarian to determine if she is having a problem. I hope that everything goes well for her.
Add a comment to Roxy's experience
Was this experience helpful?
tinks
Dachshund
3 Years
-1 found helpful
Hello,my dachshund had colourless vaginal discharge .she is not active .it's her 44th day .she eating and drinking water very little than usual.our vet had told us when to cross her but we had her crossed after two days .she is making small sounds as though she is in pain.she was acting weirdly after we gave her a bath this afternoon.will she have premature puppies? .thank you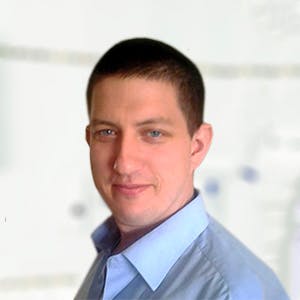 2517
Recommendations
Some dogs may have a small leakage of discharge from the vulva during gestation; but if you are noticing some distress with Tinks looking like she is in pain, I would recommend you visit your Veterinarian for an examination as I cannot say whether or not she will be alright without examining her. Infections, hormonal issues, trauma among other factors may cause a loss of pregnancy. Regards Dr Callum Turner DVM
Add a comment to tinks's experience
Was this experience helpful?
Premie
German Shorthair Pointer
0
0 found helpful
My breeders dam had 7 GSP pups still born at 10 days premature. However three females were born and survived. He fed them the first few days and they are now suckling the mom and looking good. Are there any long term health issues to be concerned with before I commit to buying one of them?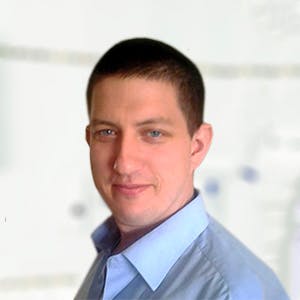 2517
Recommendations
Generally puppies born seven days early will have a good chance of survival but puppies born earlier than that generally have difficulties with the swallowing reflex and generally don't survive. Many dogs are bred but the exact date of mating is unknown unless they run their place like a farm with strict segregation etc… If the puppies are suckling and are otherwise healthy now there should be no issues but I would ask for a Veterinarian to check the puppy over before purchase to look out for the obvious (heart and respiratory issues etc…). Regards Dr Callum Turner DVM
Add a comment to Premie's experience
Was this experience helpful?
Darby
Golden Retreiver
8 Years
1 found helpful
My dog is almost 8 weeks pregnant. Her due date is the 14th of November. Today she has bloody/green discharge. She is going to the vet now, do you think she and her puppies will survive?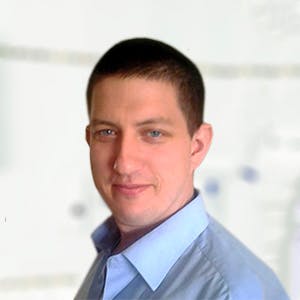 2517
Recommendations
It is difficult to say whether the pups will survive or not, it is important to get Darby to your Veterinarian to be on the safe side but sometimes if you didn't witness the mating or she may have been mated seven days previously shy may be alright; I wouldn't want to call it without examining her. Regards Dr Callum Turner DVM
Thank you for replying. She is currently at the vet being prepped for a c-section. There are at least 2 pups alive and they said that the puppies have a high chance of surviving.
My dog acted as she was going into labor and then she didn't. She was whining and very thirsty and loss of appetite. Then she went back to normal behavior and I noticed her belly dropped. Any ideas?
Add a comment to Darby's experience
Was this experience helpful?
Pia
Beagle
2years
0 found helpful
My 47 day pregnant beagle expelled 1 dead puppy. It was 11am now it is 4pm and noting followed. Yet she continue to have discharges. She is on antibiotics since the vet said my dog has infection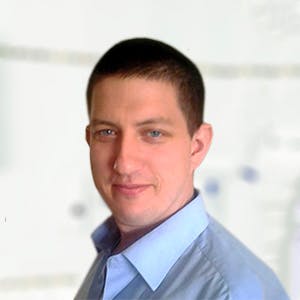 2517
Recommendations
I would recommend you should return to your Veterinarian to have an ultrasound performed to check the viability and number of the other pups, if they have no sign of life I would suggest aborting the pregnancy and offering Pia supportive care. Regards Dr Callum Turner DVM
Add a comment to Pia's experience
Was this experience helpful?
Tatiana
Beagle
4 Days
0 found helpful
My beagle gave birth at 52 days but all the puppies died then we went to see the vet and they conducted CBC , liver and kidney enzymes. Her red blood cell count, hematocrit and platelet are decreased but the enzymes were normal, so they ruled out liver problems. Her eyes and gums are kind of yellowish white. I would just like to ask if what could have possibly caused this and the possible treatment and prognosis. thank you!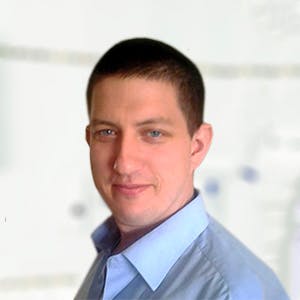 2517
Recommendations
Yellowish white eyes may indicate jaundice, another blood test looking at bilirubin would be useful; also a low level of red blood cells can lead to jaundice when large numbers of red blood cells are destroyed. Causes may be infectious or autoimmune in origin; I cannot start to make a diagnosis or treatment but would recommend another set of blood tests to be on the safe side. Regards Dr Callum Turner DVM
Add a comment to Tatiana's experience
Was this experience helpful?
Nala
Beagle
3 Years
0 found helpful
My beagle is 47 days along in her pregnancy. A while ago she started trembling and vomited in a 30 minute time-frame. After that her appetite came back and right now she's gone sleeping. Could this be an isolated problem or does it mean she's started labor?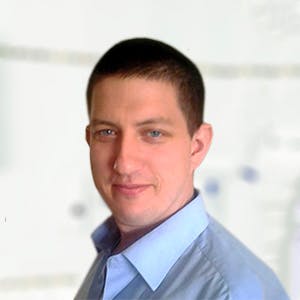 2517
Recommendations
The trembling and vomiting may have been isolated, she still has a while to go (around 16 days) before she should be whelping. Nausea isn't uncommon during gestation or it may have been something irritating her stomach. Keep an eye on her, look out for vaginal discharge and a drop in body temperature. If you have any concerns, visit your Veterinarian. Regards Dr Callum Turner DVM
Add a comment to Nala's experience
Was this experience helpful?
dutch
Rottweiler
2 Years
0 found helpful
my rott gave birth before due date in january and all the nine puppies were premature none of them survive. likewise last month again went through thesame process deliver before due date gave birth to 6puppies all still premature and died as well.what can i do?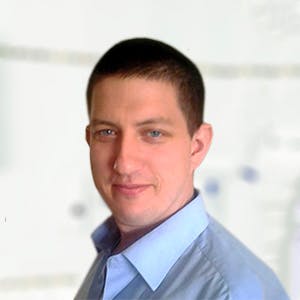 2517
Recommendations
There are various causes for early whelping in dogs and may be attributable to hormonal imbalances which may be caused by cysts or masses on the ovaries; other causes may be environmental and include stress, poisoning, infections among others. It would be worth having a breeding soundness examination (see link below) to see if anything comes up; if Dutch is otherwise healthy, it may be best to have her spayed to prevent future pregnancies. Regards Dr Callum Turner DVM
http://veterinarycalendar.dvm360.com/canine-breeding-soundness-examination-bitch-proceedings
Add a comment to dutch's experience
Was this experience helpful?
Nikita
German Shepherd
2 Years
0 found helpful
Medication Used
No medications were prescribed
When do you know when your dogs done passing her still births? Vet only felt 2-3. And she has delivered a total of 4 still birth puppies. How do you know what to look for to make sure she has them all out?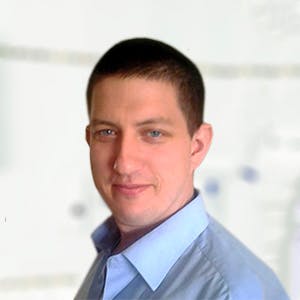 2517
Recommendations
If your Veterinarian felt two or three, I doubt that there would be more than four present; sometimes a dog will retain a foetus and would wouldn't know until it started to cause infection and other problems. You could try to feel for a pup, but if you don't have experience at this I wouldn't recommend it otherwise visit your Veterinarian to make sure there isn't a remaining pup. Regards Dr Callum Turner DVM
my dog gave birth 10days before due date and all the 9puppies were premature they all died. what preventive measure to avoid re occurence nutritionally
Add a comment to Nikita's experience
Was this experience helpful?
Penny
Pitbull
2 Years
0 found helpful
I can feel a puppy in my dogs birth canal but no contractions. Day 66. No fever, still eating, active, etc. Should I worry? I'm giving her food, she's still eating and drinking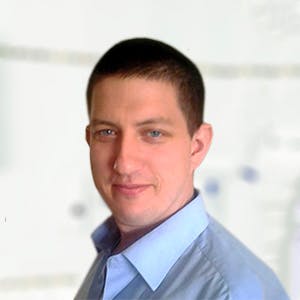 2517
Recommendations
If you are feeling a pup in the birth canal, it is important to get her to a Veterinarian to assess her situation as a stuck pup can spell disaster for the mother and other pups. Whilst Penny may be fine now, things can change; she may require a shot of oxytocin or manual manipulation (unlikely). Regards Dr Callum Turner DVM
I had a japanese spitz 3 times been pregnant but all of this pregnancy is not successful because pregnancy runs only for only 56 days what can i do about this please help
My maltese X SHITZU gave birth at 56 counting days from first stud upto she deliver her pups.. Her 4 puppies was premature and can't drink milk with their own. Today the pups 3rd day of survival and we still assising it ... Can you suggest me what is best for my dogs puppies?
Add a comment to Penny's experience
Was this experience helpful?
remy
Shih Tzu
6 Years
0 found helpful
my dog had a undeveloped puppy and she ate it is that normal?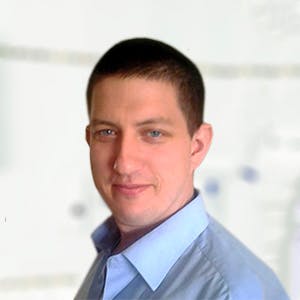 2517
Recommendations
Does Remy have premature labour? The causes may be due to numerous factors including hormonal imbalance, infections, trauma, nutritional deficiencies and poisoning; visit your Veterinarian for supportive and preventative (against infection etc…) treatment if the labour was premature. The reasons for a Mother to eat a puppy (healthy, sick or dead) may be due to the puppy being sick or weak, she doesn't associate the puppy as being hers or maternal inexperience. On occasions, a Mother would push a weak or sick puppy away so that it doesn't nurse and take milk from the stronger pups; and sometimes they will just eat the puppy. Regards Dr Callum Turner DVM
Add a comment to remy's experience
Was this experience helpful?