What are Grass Allergies?
Your dog gets allergies just like you do, from different foods (corn, grain, fish, chicken, beef) to pollen, dander, and fleas. A grass allergy is caused by the pollen that floats through the air even though we cannot see it. These microscopic spores can be absorbed by your dog's skin and cause an allergic reaction. In addition, your dog's fur can pick up pollen, not just from grass but from other surfaces that have grass pollen on them, such as the ground. As a matter of fact, even if you keep your dog inside during the spring and early summer, you can be bringing in the pollen on your clothes, shoes, and body. Some of the symptoms are scratching, licking excessively, rash, red and oozing skin, and redness and watering of the eyes and nose. If your dog has a severe reaction, it may produce inflammation of the airway (anaphylaxis) and cause a constriction that makes it hard to breathe. Anaphylaxis due to grass pollen inhalation is not well recorded in dogs, but researchers feel it can be a possible occurence. Because of this, if you notice your dog sneezing, coughing, and wheezing you need to go to an animal hospital right away.
Dogs with a grass allergy will have many different symptoms that are difficult to diagnose. The scratching and inflammation may be mistaken for fleas, dry skin, or chronic dermatitis when it is actually the grass that your dog is allergic to. In fact, it is not the grass causing the skin irritation, but the grass pollen. That is why your dog may seem fine during the fall and winter, and is only affected when the pollen is being released from the grass. Even if you get rid of the grass and have a rock garden instead of a lawn, your dog will have symptoms anyway due to the airborne grass pollen.
Book First Walk Free!
Symptoms of Grass Allergies in Dogs
Symptoms of grass allergy may vary, but the most often reported are:
Bald spots from scratching
Diarrhea
Excessive licking
Hives
Moist or crusty skin
Red and watery eyes
Runny nose
Scratching (paws, muzzle, underarms, eyes, ears, anus, groin)
Sneezing
Snoring caused by an inflamed throat
Types
All dogs of any species, gender, and age can develop an allergy to grass, but it is more frequently seen in:
Dogs over three months of age
Bulldogs
German Shepherds
Miniature Schnauzers
Pugs
Retrievers
Setters
Terriers
Causes of Grass Allergies in Dogs
Grass allergies in dogs are caused by pollen, which is the powdery yellow material that you see all over everything in the spring and summer. This powder is the substance that flowers and grasses put out to be transported from plant to plant by the birds, bees, or wind. There are several ways your dog can be exposed to grass pollen:
Absorbed through the skin
Breathed into lungs
Brought into the house by owners or guests who then pet your dog
Licking fur with pollen on it
Diagnosis of Grass Allergies in Dogs
Diagnosing your dog may be hard to do because it seems to be just a general, all-over itchiness and the veterinarian may think it is just dry skin or chronic dermatitis. You should mention to the veterinary team the seasonal differences (if your dog is fine during the winter and fall) so they can test for grass allergy. The veterinarian will do a complete and thorough physical exam including vital signs, general health, skin and coat condition, and will order laboratory tests. Some of the tests your veterinarian may suggest are a complete blood count, blood chemistry profile, electrolyte level, bacterial and fungal swab, urinalysis, and fecal examination.
Even with a physical examination, the veterinarian may not suspect an allergy to grass because skin afflictions are so common. However, if your dog is fine during the winter and fall, but itchy in the spring and summer, grass is probably the culprit. It can also be accompanied by sneezing, coughing, watery eyes, and runny nose, which are not related to chronic dermatitis so be sure to mention these to your veterinarian.
Serum Allergy Test
If you think grass pollen is the cause of your dog's itchiness, be sure to mention this to your veterinarian and ask for a serum allergy test. This test is done by using a blood sample that is tested under a microscope for signs of allergic response. If the test is positive, your veterinarian will send you to a pet dermatologist to do an intradermal allergy test.
Intradermal Allergy Testing
This test is done by the dermatologist and costs a little more than other tests, but it is considered to be the most accurate test for topical allergens. In this procedure, your dog will be sedated and they will shave an area to be tested (usually on the side). The dermatologist will use a small needle to inject your dog with different allergens (usually about 50-75 of them) and wait to see if they show signs of inflammation or redness. This usually only takes about five minutes.
Treatment of Grass Allergies in Dogs
The best treatments for any allergy in dogs are corticosteroids, antihistamines, and a topical ointment, such as a cortisone cream or gel. Additionally, a special shampoo may be prescribed to decrease the itching and an antibiotic to prevent infection.
Immunotherapy Shots
These shots are just like allergy shots for humans, and they are effective but can take a long time to work. The veterinarian will show you how to give your dog a shot with a small amount of allergen (grass) daily, adding a bit more each day to desensitize your dog to grass gradually. The problem with this method is that it can sometimes take several months of shots before your dog is fully desensitized. In rare cases, it may never work. Also, these shots can trigger a serious reaction called anaphylaxis, which is a life-threatening emergency. Your veterinarian can provide you with an epinephrine pen (epi-pen) to inject your dog with epinephrine in case this complication happens.
Treating the Skin
Your dog's skin is the best way to determine allergies, so it is important to get the skin back to normal as soon as possible. A hypoallergenic shampoo and cortizone cream for the rash and inflammation will help relieve the itching within a few days.
Recovery of Grass Allergies in Dogs
Usually, your dog will show improvement within the first several months, but it can take up to 12 months in some dogs. Immunotherapy or skin creams do not cure the allergies, but it does make your dog more comfortable and can prevent a secondary infection from scratching. No matter which treatment works for your dog, you have to stick to the regimen for the rest of your dog's life in order for it to work. If you stop the treatment, the symptoms will come back and they may be worse than before. If you have questions or concerns, give your veterinarian a call right away.
Grass Allergies Questions and Advice from Veterinary Professionals
Kenna
Jack Russell Chihuahua mix
4 Years
0 found helpful
My dog has had a bad rash on her belly and legs. She scratched and bites so much that shit is losing hair on her lower back and legs. It only happens in the summer time though. I had her get take a skin graph of the little bumps on her leg to check for mites and it was negative. She also gets really bad dandruff and watery eyes. What would be the best way to help her without having to go spend a bunch of money at the vet?
Add a comment to Kenna's experience
Was this experience helpful?
Casey
Labrador Retriever
11 Months
0 found helpful
Casey, 11 month old Lab broke out last fall with hives on her belly and legs. We took her to the vet who gave her a shot and she was fine until about March when she broke out again. We thought it was a food allergy so we changed to a salmon and sweet potato food. Now we think it is something from outside. We just did another shot from the vet to help her, but we can't keep spending $120 at the vet to help with this. Is there something better to give her that is more affordable?
Add a comment to Casey's experience
Was this experience helpful?
Riley
Border Collie
3 Years
0 found helpful
Hello,
My Border Collie Riley has been through so much with what we first thought that was food allergies but to make an extremely long story short, it turns out that she is allergic to grass and trees. I never thought that even though I was feeding her a limited ingredient food that I was actually feeding her grass because alfalfa was an ingredient in it. Now we are feeding her Instinct Limited Ingredient Diet Grain-Free Recipe(I still read the ingredients to make sure that it is not in it).

ONE THING THAT WORKED FOR Riley is she gets a Cynopoint injection, (CYTOPOINT is a safe, effective, long-lasting treatment for chronic itch due to allergic or atopic dermatitis. It is an injection that is given by your veterinarian that targets itch at its source.
CYTOPOINT works like your dog's own immune system. It is specifically designed to target and neutralize one of the main proteins that send itch signals to your dog's brain that triggers scratching, licking, and chewing. CYTOPOINT blocks signals that trigger itch, so the constant scratching can stop, and red, irritated skin can heal. In fact, in a study, CYTOPOINT helped damaged skin begin to heal within 7 days.)

It might sound like I work for the company but I do not I just want to let folks know that this is out there, it works for Riley and I can tell you that this is a blessing for all of us!
CYTOPOINT is NOT safe. It KILLSs dogs and causes cancer. Your vet and pharmaceutical brochure lie to you. Just google "cytopoint death" and you will see hundreds of devastated owners reviews.
Add a comment to Riley's experience
Was this experience helpful?
Catan
German Shepherd Dog
8 Years
6 found helpful
My German Shepherd is very allergic to grass and trees (already had the allergy test to confirm). We have tried Benedryl - no help, Zyrtec - no help, Allegra - no help, prednisone - very little help. Also tried Apoquel - no help. His paws are swollen and full of oozy sores now, the vet and I are running out of options. I have tried soaking his paws with epsom salt - no help. We live on 3 acres of all kinds of trees
and grasses, keeping him off is really not going to work either.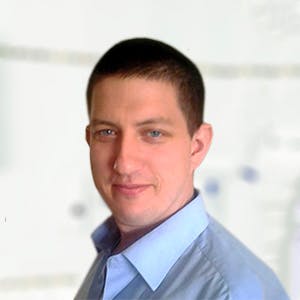 3320
Recommendations
At this point I cannot think of any other course of action and it would be unfortunate to not allow Catan to run around on your acreage but sometimes that is the way it needs to be; I would recommend consulting with a Dermatologist to see if they have any insight into possible options for you, but at this time I cannot think of anything other than what you have tried already. Regards Dr Callum Turner DVM
My vet recommended GentaVed Topical Spray. I soak his feet in a tub of warm ebson salt water for about 5 minutes, throughly dry, then spray his feet pads, between toes, etc. it works well but I have to do once a day for best results. I also wipe his ears our with it. SAMs a schnauzer and does not shed and I try and keep him groomed short .
Every time my dog walks in the door I immediately clean her legs with baby wipes. I also occasionally rub jojoba oil on her legs or spray a hydrocortisone lotion. Although Wiping her legs after she has had contact with grass has helped more than anything. I keep the wipes in the fridge so they are more soothing.
I have been thru the gammot with allergies and have found the best treatment is to find a food that is limited ingredient and lately, prescription diet, to take some of the load off my dogs system so they can better handle all the allergens they are exposed to in the environment. For mine, I finally had to feed food that had no pea protein to get substantial relief. In my experience, finding a food that works has much more consistent impact than any of the medications etc we've tried over the years.
Add a comment to Catan's experience
Was this experience helpful?
Roos
German Shepherd
7 Years
4 found helpful
Hello. We have a 7 year old GSD, that is allergic to grass, a variety of other environmental and food born allergies. From Mountain of AZ to beach of NorCal...grass is her worse. We are currently on apoquel and cydopoint injections (neither spelled correctly) and can not seem to get a reprieve. She has boots to wear outside, but not helping when the whole neighborhood is mowing every other day. Feet are swollen and painful! We soak every night in cool Epson salt bath. Any recommendations to help with feet swelling and abscess? We do ice her paws during the day, as much as she will allow. Thank you in advance for any suggestion!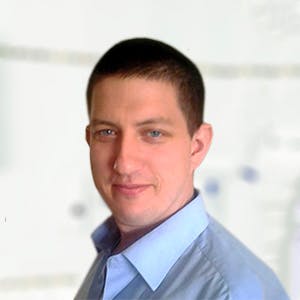 3320
Recommendations
Unfortunately I do not have any solution for you in this case if current treatment is ineffective; the ideal solution would be to keep Roos indoors to prevent exposure to allergens but this isn't a practical solution for a dog her size. I am unable to think of anything to add which may be beneficial at this point. Regards Dr Callum Turner DVM
Very similar to our dog. We tried everything! Let me tell you what finally showed improvement. On the worst days ask your vet for triamtabs (Triamcinolone) not even prednisone helped like this one. Obviously dog can't stay on it everyday. For us 1 pill could last almost 48 hours. Keep your grass short!it Makes a big difference in severity. We switched up our dog's food a lot. Finally landing on a brown rice limited ingredient formula. We also daily give dog digestive enzymes and probitocs. Not trying to sound like a jerk but vets rarely will tell you try natural things just like a regular MD won't with a human. The natural stuff slowly brought her immune system back after very bad secondary infections and multiple doses of antibiotics that killed her ability to fight allergens. Best of luck. It is so frustrating and sad to see your pup suffer with this.
For spot treatment try Triamcinolone Topical. Works for my dog along with lots of washing with gentle frangrance free medicated shampooing to remove pollen as often as I can. My dog is a super itchy dog and this helps a great deal. I apply once per day when I discover sore paws and inflamed spots from scratching and keep applying until healed. When I see sore spots again, I start applying again. A little goes a long way. Consistent application is key.
Add a comment to Roos's experience
Was this experience helpful?
Thunder
American Bulldog
18 months
3 found helpful
Hi my 18 month old male american bulldog has very, very enlarged nipples, red rashy/dry belly and front legs, he licks his paws alot and is constantly scratching and the hair seems to be thinning and looking dull in these areas. His back/ chest and head is fine except for around his muzzle gets red but he doesn't sneeze or have a watery nose. We took him to the vet 6 months ago and they gave him a steroid injection and told us to give him zyrtec tablets and medicated wash. The steroid injection helped a tiny bit but we find hes the same with or without the zyrtec tablets. Is there anything else we can apply to his belly to moisturise his skin? Or maybe get him tested for?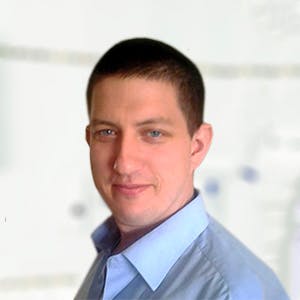 3320
Recommendations
If you are suspecting that the cause is grass allergies, it would be best to not let him walk in the grass for a few weeks and bathe him regularly with a shampoo; if the Zyrtec (cetirizine) isn't working you should try using Benadryl (diphenhydramine) at 1mg/lb two or three times per day. Allergy testing with your Veterinarian would be valuable to see what allergens Thunder is sensitive to. I know it can be difficult to exercise a dog only on the pavement, but we need to eliminate possible causes. Regards Dr Callum Turner DVM
Thank you very much for taking the time to respond. We will definitely do what you have suggested and see how he is in a few weeks. Thanks again.
Add a comment to Thunder's experience
Was this experience helpful?
Xena
American Bull Staffy
1 Year
1 found helpful
My dog has these hives, but doesn't itch or lick at them. She got an allergy shot and it took care of it but now it is back. Could hives be anything or certain something? they are all over her.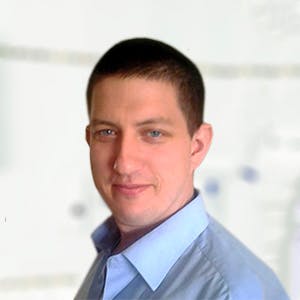 3320
Recommendations
Hives are generally caused by allergens which may be in the home or in the outside environment; try giving Benadryl at a dose of 1mg/lb two to three times per day. Try to keep Xena inside for a week or so to see if any hives appear, if not walk her in the grass to see if the hives appear afterwards; otherwise allergy testing will help narrow down the culprit faster and you can then take steps for prevention. Regards Dr Callum Turner DVM
Add a comment to Xena's experience
Was this experience helpful?
Biscuit
Shepherd mix
6 Years
1 found helpful
My dog is a shepherd mix, he is 6 years old and for the last 2 years has done nothing but scratch and chew himself bald no matter what I try. I have done the steroid shots, allergy shots, treatment for the secondary infections, and changed up his food and even have moved to a different apartment. He always has tip toed through the grass or tried to avoid it so it didn't surprise me that he is allergic to it. I have tried everything that the vet has recommended and still he remains bald and itchy...I hate seeing him suffering but I don't know what else to do for him. I live in Texas so it is way too hot here to walk him on the sidewalks without hurting his poor feet so that also makes this difficult. I would appreciate any additional suggestions to try and help my boy!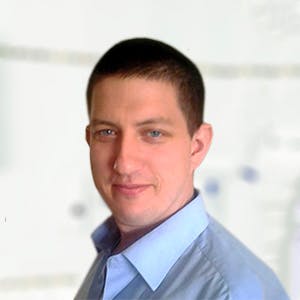 3320
Recommendations
The problem with grass allergies is that they are practically impossible to handle if the dog walks on the grass; I understand that in Texas it can be too hot to walk on roads or pavement but other options like boots to walk on solid ground may be helpful once Biscuit is used to them. The best way to handle allergies is to remove the dog from the allergen or the allergen from the dog. Regards Dr Callum Turner DVM
Add a comment to Biscuit's experience
Was this experience helpful?
LUCY
French Bulldog
6 Years
1 found helpful
Our dog walker took our French Bulldog to the park and the next day we noticed she was red all over. Under her belly, her paws, her snout, and even in her ears.

We think it's some sort of grass allergy. What over the counter medicine can we give her? Do you recommend any shampoo we can get her?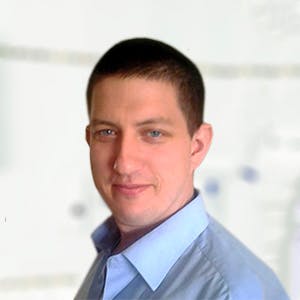 3320
Recommendations
A general mild sensitive shampoo for allergies should be sufficient to bathe her with, however you may give her some Benadryl at 1mg/lb up to three times per day for the allergy; monitor her for improvement and keep her indoors and walk her only on solid ground for a week and see if there is any improvement. If there is no improvement or the severity gets worse visit your Veterinarian for an examination. Regards Dr Callum Turner DVM
Add a comment to LUCY's experience
Was this experience helpful?
Diesel
pitbull
9 months old
0 found helpful
My pitbull gets scaly bumps all over his body. But they seem to get worse when we are camping. He has allergies. But inthink he may be allergic to grass since it gets worse when he's outside. Any advice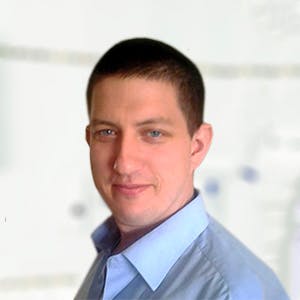 3320
Recommendations
Besides from doing an allergy test, try to keep Diesel away from grass for a few weeks to see if the bumps disappear; if they disappear, take him around the grass again to see if the bumps return, if so the grass or something associated with the grass is causing this reaction. Some over the counter medications may help like Benadryl (1mg/lb twice per day) but ideally removal of the allergan from the dog or the dog from the allergan is best. Regards Dr Callum Turner DVM
Add a comment to Diesel's experience
Was this experience helpful?
Ashling
pitbull
1 Year
0 found helpful
We believe my Pitbull has an allergy to grass due to rashes on her lower belly. Nothing seems to really help. We use a spray on it and that seems to help a little. She doesn't really itch it or anything. Wondering if an immune support medicine will help. Vet wants to change her food. We tried a prescription food and it just made her vomit all the time. Putting her on an lid.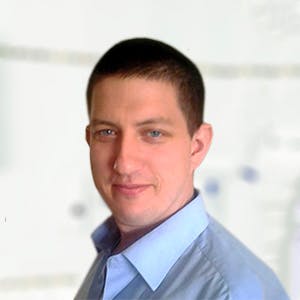 3320
Recommendations
If you suspect that Ashling has a grass allergy, it would be best to bathe her with a sensitive canine shampoo and then keep her off the grass for two weeks to see if there is any improvement in the severity of symptoms; if there is, take her out on the grass and if the rash returns you know it is the grass. Whilst you cannot let her out on the grass, you should walk on the lead on the pavement to prevent contact with grass; dietary changes may also help but should be changed slowly as quick changes may cause gastrointestinal upset. Regards Dr Callum Turner DVM
Add a comment to Ashling's experience
Was this experience helpful?
Lulu
Miniature Schnauzer
8 Years
1 found helpful
My mini Schnauzer breaks out on her belly and inner legs with little bumps and is itchy during the spring, summer and last year through late fall. In the past she has been treated with Atopica which worked well but is quite expensive. Zyrtec has no effect and benedryl very little. We just has her serum allergy tested and it came back Poitier only for dust mites and another kind of mite that is in grains. I'm extremely disappointed in this test especially at the high cost of $400. With her symptoms she is obviously allergic to something seasonal. What went wrong? The vet said the report showed negative for grasses.We recently tried Apoquel and that worked but is also expensive at $3 a pill.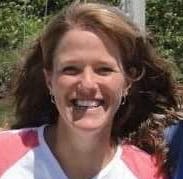 1610
Recommendations
Thank you for your email. No test is 100% perfect, and there are false negatives and positives to every test. For whatever reason, the things that Lulu reacts to didn't show up on that test. It can be very difficult to diagnose and treat allergies, so if the Apoquel worked for her, it would be a good idea to continue that medication. Many dogs can be weaned down to a less frequent dosing schedule with Apoquel, which helps with the cost. That might be something that you can ask your veterinarian, and they can help you get her to her lowest effective dose. I hope that everything goes well for her.
Ask your vet if they will match the online price for Apoquel. If not, ask for a prescription and you can find it online for a little over $2 per pill.
My dog Max is a min pin and is having the exact same symptoms plus has dandruff . Is there any over the counter products I can buy to take care of his grass allergy? He always has to poop in tall grass. I've tried to get him to poop elsewhere but it's a no go.
Add a comment to Lulu's experience
Was this experience helpful?
Colt
Aussie-lab
3 Years
-1 found helpful
Colt gets very bad spots under his right arm pit frequently in the summer time only. We have tried many medications and creams to no avail. We thought the last cream helped but I'm guessing it was the change in seasons that caused the change in his skin. He avoids grass, even to poop or pee. He licks mostly at his feet and also his groin. Please help!!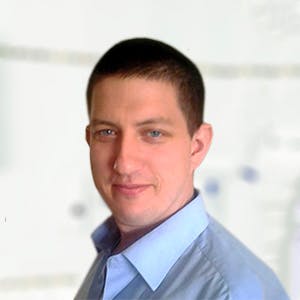 3320
Recommendations
For seasonal allergies it is usual for just one area to be affected like that; if it is seasonal then some allergen may be triggering a reaction. It is difficult to say what the specific cause may be as it may be a contact allergy or environmental allergy. When the spots occur, it would be best to bathe the area twice daily and to give Benadryl at a dose of 1mg/lb twice daily (if you haven't tried already). Allergy testing may indicate something but can be unrewarding as not every allergen is on a test. Another cause may include infections due to the location and the are being moist. Regards Dr Callum Turner DVM
Add a comment to Colt's experience
Was this experience helpful?
Ellie
Catahoula mix
1 Year
0 found helpful
My dog is itchy most of the time but she doesn't have fleas. She is sneezing pretty often too. She likes to roll in the grass. Do you think she has a grass allergy? What can I do to help it?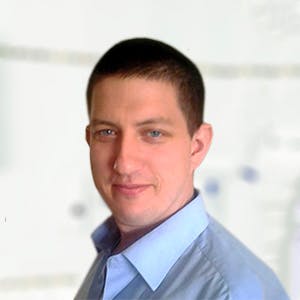 3320
Recommendations
It is possible that she has a grass allergy and the easiest way to test this is to bathe her and then not let her go on the grass for a few weeks (walk on the pavement) and if the itching improves, take her to the grass and see if the itching starts; other causes may include food allergies, irritation from cleaning products among other causes (hormonal, parasites etc…). Benadryl at 1mg/lb one to three times per day may help too with the sneezing but you should visit your Veterinarian to rule out other causes. Regards Dr Callum Turner DVM
Add a comment to Ellie's experience
Was this experience helpful?
MAYPLE
Labrador Retriever
1 Year
0 found helpful
Our 14 month old Choc Lab has sores, hair loss on her ears, head, face, lower legs/feet and severe itching. After many food trials, a few courses of antibiotics, cortisone,creams and shampoos, we were referred to a Dermatoligist which resulted in biopsies being taken. The biopsies confirmed "Severe Allergic Reaction" but were not specific. Autoimmune Disease was ruled out. We have now been advised to spray her with Permoxin each morning before she goes outside incase its insects like mozzies, lavae tick ect. Im thinking it could be the grass. We have paspalum but none of the other common ones like wandering jew ect. Would love to know what your thoughts are, we are really struggling as she is ao itchy, she is currently on 2x 20mg Macrolone tablets, Clinacin 150mg x2 and Revolution every 2nd week for 3 cycles (in case its a rare mite thats not showing up in any of the swaps, scrapes and blood smears) Thankyou Shari and Mayple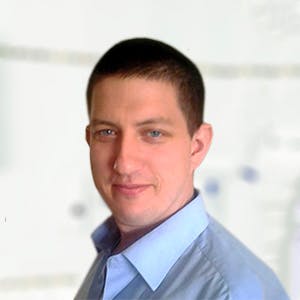 3320
Recommendations
Almost anything and everything can be a potential allergen, the quick way is to do allergy testing to help narrow in on an allergen; you should keep Mayple indoors for a few weeks to see if there is an improvement (bathe her at the start too), if there is an improvement in symptoms you should let her out again to see if there is another flair up. Regards Dr Callum Turner DVM
Add a comment to MAYPLE's experience
Was this experience helpful?
Daisy
Chihuahua
3
1 found helpful
I think my dog has grass allergies not sure she is licking, bitting at her self she has even broke the skin. watery eyes, runny nose off and on and she has this frito smell to her. I have noticed some butt scooting too. she is a three year old chihuahua and we think mixed with a jack russol. she is loosing hair on her legs, feet, under arms, belly, and neck. I'm going crazy trying to figure it out.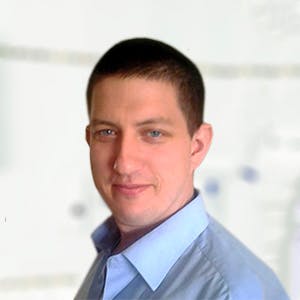 3320
Recommendations
If you are suspecting a grass allergy, it would be best to keep Daisy inside for a few weeks and to bathe her to remove anything from her skin; you can try to give some Benadryl at a dose of 1mg/lb two to three times per day to see if it will help. After a few weeks of keeping her away from direct contact with grass, she should be improving; ideally, allergy testing by your Veterinarian would be best as there are many possible allergens. Regards Dr Callum Turner DVM
Add a comment to Daisy's experience
Was this experience helpful?
Sam
Golden Retriever
8 Years
0 found helpful
My retriever has a grass allergy that starts in August and lasts thru October.
Nothing helps, except to walk him on cement or keep him in the house. Shampoos, ointments, fish oil, socks...nothing stops the itching once he's been exposed. Except benedryl. Are there any new meds or salves on the market that may work?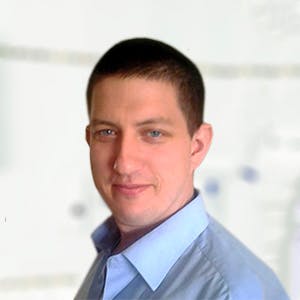 3320
Recommendations
With allergies, the best course of action is to prevent contact with the allergies than to drug up a dog and expose them to it; where contact may be prevent this is always best. Benadryl (as you mentioned that it works) is relatively safe for use when you are in areas around grass and afterwards make sure to bathe Sam to remove any debris or pieces of grass that may be in his coat. Regards Dr Callum Turner DVM
Add a comment to Sam's experience
Was this experience helpful?
Bella and Dublin
German shepherd mix
7 Years
0 found helpful
For years I've been trying to treat my dogs' allergies. I've tried so many diets, currently using Natural Balance grain free Sweet Potato and Fish Formula along with a portion of roasted turkey with carrots. I'm constantly searching for fleas and using advantage. I bring them to the vet for steroid injections and prescribed pills to give them. However, it only helps for so long. Every night I give them Benadryl to help them sleep through the night and relieve allergies. Nothing helps my poor doggies :( I don't know what else to do. I've noticed that now it's being to get warmer out that their allergies are worse than ever. They are always eating grass and I was wondering if that could be a cause of their progressive hair loss. Can increasing their Benadryl dose help if I give them each 1 in the morning?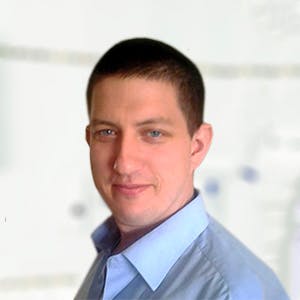 3320
Recommendations
Dogs with allergies can be frustrating (the allergies not the dogs) as it can seem that they are allergic to anything and everything; also it is unusual for two dogs living together to be allergic to the same thing. Benadryl may be given to dogs at 1mg/lb up to three times per day but you should check with your Veterinarian if they are on any other medication to be on the safe side. Allergy testing may be useful as well to help narrow in on possible allergens, it may be expensive but better in the long term. Regards Dr Callum Turner DVM
Add a comment to Bella and Dublin's experience
Was this experience helpful?
Lilly
Pitbull Labrador
9 Years
0 found helpful
Hello. My Pitfall Labrador Mix (she is around 8 to 9 years old) has been suffering from itchy skin, hair loss, licking her paws, and chewing on her tail and paws, sometimes making herself bleed or irritating her skin badly. She especially itches herself a lot on her belly area and when she is outside all she does is rub her back and butt against the fence to itch, without a stop. I've used itch spray, but that doesn't seem to work much. Does my dog have a grass allergy? She used to not be this way for many years. I could say this has probably started around 2 or 3 years ago. Help!!!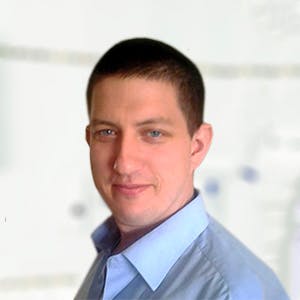 3320
Recommendations
Dogs may become allergic to things which they have been in contact with their whole life; it would be best to have allergy testing performed to see if grass if the culprit or to keep Lilly inside for a few weeks and bathe her with a sensitive shampoo and see if the symptoms disappear, once the symptoms disappear take her in the grass again and see if there is a flare up. Regards Dr Callum Turner DVM
Add a comment to Lilly's experience
Was this experience helpful?
Rousey
Catahoula Cur
2 Years
0 found helpful
I have a 2 year old catahoula- She has a brother from the same liter and for some reason this is not affecting him. She is outside during the day and when I bring her in she is all ate up with bites on her belly and redness. She is now starting to breakout on her ears...I really do not want to put her on an expensive vet pill I hate to say.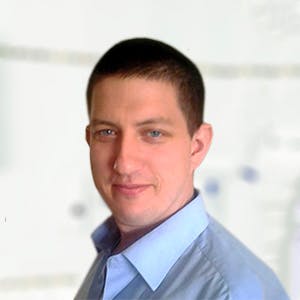 3320
Recommendations
Allergies are animal specific, you may get identical twins (human) for example; one has the allergy the other one not. Ideally preventing contact with allergens is best, but not always practical; there are numerous approaches which may be tried including topical therapy, antihistamines and immunotherapy - finding the best one for Rousey could be difficult. I would recommend having allergy testing to narrow down specific grass which is causing the allergy; if Rousey is getting bitten by insects in the grass, repellants may help. Regards Dr Callum Turner DVM
Add a comment to Rousey's experience
Was this experience helpful?
Oscar
English Springer Spaniel
3 Years
0 found helpful
Has Symptoms
small spots of dry flaky skin
I have a just turned 3 years old English Springer Spaniel. Ongoing issue with red rash on under belly, armpits, and between the legs. He is staring to loose hair in these areas. Also is starting get get random small dry patches, with flaky skin. (About the size of an pencil eraser) He is NOT scratching,not biting and it seems to be no bother to him at all. I have been getting Cephalexin from the vet, when it is really bad. Using in-between anti-fungal shampoos and coconut oil with rotating hot spot remedy. These seem to help, but with in a couple day symptoms come back. I just don't know where to turn, with out this issue getting really expensive. I have also done vet recommended food change and they have ruled out food allergy. Benadryl has no effect. The Cephalexin works very well, but I don't think he should be on it all the time?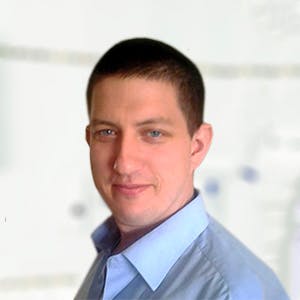 3320
Recommendations
It is difficult to say what the specific cause is of Oscar's rash without an examination; allergies, infections, parasites, autoimmune diseases, chemical irritation among other causes may cause rashes. It is interesting that there is no itching, but I think at this point it may be worth consulting a Dermatologist to see if they are able to shed any light on this condition; you can locate a local Dermatologist using the link below. Regards Dr Callum Turner DVM www.acvd.org/tools/locator/locator.asp?ids=16_Find_Dermatologist
Add a comment to Oscar's experience
Was this experience helpful?