What is Elevated Level of Bilirubin?
Bilirubin is produced from the breakdown of old red blood cells. It travels within the blood to the liver, where it is conjugated and mixed within the bile. Once this is complete, it is stored in the gallbladder until it is passed through the body through feces. Bilirubin is responsible for giving the stools their color, as the color of this substance is brownish to yellowish.
Bilirubin levels are important because it shows how much red blood cells are being broken down and are no longer needed. Bilirubin levels can alert veterinarians to many different health issues, so within the blood work your veterinarian may perform, this will be communicated to them via the results. When the level of bilirubin is too high, it may be a sign of liver problems. It may also be a sign of other health issues.
Dogs with elevated levels of bilirubin may be checked for liver disease or other conditions related to his liver function. There are some diseases that cause rapid red blood cell destruction, and the veterinarian will check for these through blood work and serum panels.
An elevated level of bilirubin in dogs is a result of a dog's system breaking down red blood cells at an abnormal rate.
Symptoms of Elevated Level of Bilirubin in Dogs
If your dog has elevated levels of bilirubin, this may be a sign that an underlying health condition is present. Symptoms your dog may be having include:
Yellow coloring of the eyes, gums, and skin
Lack of appetite
Lethargy
Excessive thirst
Vomiting
Diarrhea
Unusual coloring of urine
Change in overall behavior
Types
The tests your veterinarian runs to check your dog's liver functions are many. There are different types of tests he will perform. These tests also check for the following types of enzymes:
Alanine transaminase
Gamma-glutamyltransferase
Alkaline phosphatase
Aspirate transaminase
Causes of Elevated Level of Bilirubin in Dogs
Causes of elevated levels of bilirubin in dogs may vary. There are several conditions in which this symptom takes place. Causes may include:
Autoimmune disorders
Toxins in the body
Infectious disease
Liver disease
Blockage of bile ducts
Diagnosis of Elevated Level of Bilirubin in Dogs
If you take your dog to the veterinarian and he notices, in the blood work, that your pet has elevated levels of bilirubin he will want to take a closer look. The issue you took your dog to the veterinarian for may have caused the veterinarian to run a few tests.
If your veterinarian determines that your dog has an elevated level of bilirubin, he may want to do additional exploration in order to see what the cause is. There are several different tests he will want to perform and look at to get to the main issue.
Your veterinarian may take more tests to check for your dog's liver values. He will check for other enzyme levels to see if the liver is showing signs of stress. Additional evaluation is necessary to find the specific cause of the increased bilirubin.
A urine sample will be used to determine the overall functionality of the kidneys. The veterinarian may also perform imaging to check the liver size, as well as that of the gallbladder. Imaging may also check the gallbladder for gallstones. An ultrasound is performed to check the density of the liver, and the gallbladder may be further checked as well.
The medical professional may choose to take a biopsy of the liver. This is what will need to be done to confirm any true diagnosis of a liver condition. A biopsy may be performed during exploratory surgery. Additionally, if your dog has a liver disorder, further investigation may be needed.
Treatment of Elevated Level of Bilirubin in Dogs
Treatment will solely depend on your dog's prognosis. Treatment methods may include:
Dietary Modification
For dogs with an illness of the liver, dietary modification may be needed. These are known as "liver diets" and your veterinarian will explain to you what specific foods your dog will need to eat. Your medical professional may also recommend a prescription diet for your companion.
Medications or Supplements
Your veterinarian may recommend medications or supplements to aid in the treatment of the liver. Supplements that can help your dog may be vitamins E, K, C, zinc, and others. Medications and supplements will vary depending on your dog's specific condition and his liver health. Glucosteroids may be considered to help any inflammation.
Other Medications
If your dog has other symptoms, such as ulcers or bleeding from his liver condition, medication can help. Ranitidine, omeprazole, and famotidine may be prescribed for your dog. The primary liver disease can be treated with medication that your veterinarian prescribes.
Supportive Care
If your dog has a liver disorder, supportive care may help. Fluids will help with dehydration and restore electrolyte balance. There are medications, such as antacids, that your dog may need to help with diarrhea or vomiting. Your veterinarian will give you instructions on how to care for your dog over time in order to help manage his liver condition.
Blood Transfusion
If your dog has severe liver disease, a blood transfusion may be needed. Some liver disorders cause severe bleeding and require fresh blood or fresh plasma in order to restore abnormalities caused by the disease.
Surgery
A liver mass or gallbladder mass can be treated with surgery. Your veterinarian will discuss optional surgical procedures for your companion, depending on his unique condition.
Recovery of Elevated Level of Bilirubin in Dogs
Recovery of any type of liver dysfunction or disease depends on your dog's condition at time of diagnosis. Be sure to listen to your veterinarian's advice and instructions on how to properly care for your dog at home. It is also very important to keep all future appointments with your veterinarian in order to understand how your dog's liver is functioning and to determine if the treatments are making progress.
As with any disease, it is important to educate yourself on the condition affecting your dog, as well as the treatments that are being conducted. Being proactive in your dog's liver condition can help you be more aware of what you can do as a loving dog owner to be sure your dog is not suffering. Every dog is unique, and their condition requires different types of at-home care.
Elevated Level of Bilirubin Questions and Advice from Veterinary Professionals
max watts
Labrador Retriever
9 Years
0 found helpful
My 9 year old black lab perfectly healthy .. no issues , out of the blue, one afternoon about a month ago, he couldn't get up, couldn't hold his head up, his breathing was labored, woudn't eat and completely lethargic, and he seemed "bloated". First thing next morning we took him to the vet for blood work and urinalysis. His red blood count was down ( 23) and he was anemic. Urinalysis showed a raging UTI. he was put on 750 mg of cipro twice a day for 3 weeks, as well as a iron supplement 3 times per day. 2 days later we re-checked his blood and the red blood count had increased to 36. he continued owever to have the"episodes" Tuesday of this week, we had more blood work and another urinalysis. his bloodwork was PERFECT red blood count nornal, no anemia, urinalysis showed NO infection but his billirubin was still +3. No diahreas, no throwing up. loss of appetite only during the spells. he had one that started yesterday morning and lasted until this mrning .. nearly 24 hours. he has finally perked back up and started to act normal, but I am afraid very many more of these episodes without a dignosis, we will lose him !My vet drew more blood on tuesday and is having anither battery of more in depth tests run and we are waiting on those results. what should my next move be ?
Add a comment to max watts's experience
Was this experience helpful?
jax
Bullmastiff
3 Years
0 found helpful
Has Symptoms
frequent urination orange urine
my 3yr old bullmastif has had orange urine and started urinated in the house. urine culture came back clean but biliruben in urine, follow up appt for blood work showed elevated alt. Dr. said wait 1 month then repeat. your opinion?
Add a comment to jax's experience
Was this experience helpful?
Addison
Border Collie
6 Years
0 found helpful
Has Symptoms
Jaundice, high bilirubin, eating
My almost 7 dog has high liver levels and blood clotting levels. On her first round of lab work her ALT was 500, ALKP was 929, GGT was 29 and TBILI was 27.9. Her PT was 28.7 and her aPTT was 112.2. After iv Fluids her levels with a second blood work were ALT = 724, ALKP = 809, PT = 54 and aPTT = 128. Then she got 3 100ml of plasma. Her ALT dropped back to 529, ALKP = 552 and the bilirubin didn't change much. Her PT = 19 and the aPTT stayed right around 128. She had another round of 3 100ml of plasma last night with blood work and more iv fluids to follow. She's not wanting to eat. But she will drink water and has peed a good amount and had a bowel movement each night. She isn't throwing up. They can't get a sample from her liver because her blood clotting levels are too high. The next step would be an ultrasound. What else can we do to get her to eat? We have tried rice, baby food (which she liked a couple times at the vet), wet puppy food. She started oral medication. It seems like something is working. She is wanting to play with her balls and go on walks but then obviously gets tired since shes not consuming calories. We aren't aware of anything she could have eaten to cause this. What causes the bilirubin level to stay elevated?
Add a comment to Addison's experience
Was this experience helpful?
Dixie
Carolina Dog
4 Years
0 found helpful
4 yr old Dixie,a Carolina Dog,did not display any of the usual symtoms except brown/reddish color urine.She has a good appetite very playful no jaundice noted,very energetic,she was taken to a local vetrenarian who ran test,ultra sound looked good,blood levels within normal limits but she had small amt increased protein and bilirubin in her urine and trace infection.She is on her third round of antibiotic,the last being Doxycycline and was also given an nsaid for 20days her urine continues to be reddish/brown in color.She is going back to the vet. tomorrow.Most of the cases I have read about have had other symptoms so both I and the vet are concerned we cannot get to the root of her problem.Is there something we are over looking?Her diet consist of a good quality dog food and homade gluten free natural dog treats.
Add a comment to Dixie's experience
Was this experience helpful?
Josephine
Bichon Friese
Fifteen Years
0 found helpful
Has Symptoms
loss of appetite, lethargy, diarrhe
My pet is 15 years old, blind and arthritis in her knee. She again has a UTI and her Bilirubin levels are up. She really sleeps most of the time and really does not have a good quality of life. The vet wants to put her on medicine that she will take forever. She is on a special food diet of GD dog food as she had bladder stone surgery. My husband and I just don't feel giving her more medicine is the answer. We would rather put her to rest rather than putting her on life of medicines.
The vet resists.
Add a comment to Josephine's experience
Was this experience helpful?
Mindy
Maltese
11 Years
0 found helpful
My 10 YO female Maltese had teethwork in February. She went under general anesthesia and received some immunizations at the same time. The following day I noted her shaking and I just decided to continue to monitor. The next day she was shaking even worse. Took to vet and she had elevated liver enzymes. Ultrasound showed enlarged liver but liver uniform in size. Put her on ATBX, Denamarin, ate chicken and rice. Her liver enzymes then improved but were still a little elevated. Visit to vet for follow up Liver enzymes on 12/5/19. Bilirubin in urine. Bloodwork was unremarkable. No jaundice noted. Vet said "something brewing". Not sure what. I am concerned. What could be happening?
Have an ultrasound. They found a mass on my 10 yr old Dachshund's spleen.
Add a comment to Mindy's experience
Was this experience helpful?
Sara
lab/border collie
11 Years
1 found helpful
Has Symptoms
Lethargic Unsteady gait-weak
Medication Used
Denamarin chewable one daily
Is it reasonable to try to keep a 11.6 y/o lab/border collie mix going with whatever nutrition and hydration possible until liver enzymes and bilirubin can be lowered with Denamarin? Very lethargic and x-rays show somewhat enlarged atrium and normal sized liver. Bilirubin @ 4.1 when normal high is 0.3. AST, ALT & Alk Phos getting lower with 2 weeks of Denamarin. Also on spironolactone daily. Mirtazepine did not help appetite. Cerenia one time did not really make a difference.MCV is a bit high, but T4 is normal. I feel like I am watching her waste away. Have to wait until Monday for appointment at LSU to see about further tests. Already spent about $900.00!
She lost 11% of body weight from diuresing. In really good body condition 5/30/18 when all this started. Takes Trifexis on 25th of every month. Was treated for heartworms in 12/2008 to 3-27-09.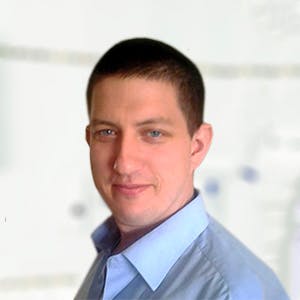 3320
Recommendations
Without examining Sara it is difficult to say whether or not you should continue with therapy or not as any decision is based on more that just blood test results; however if you are seeing an overall lowering of liver enzymes with Denamarin you should continue to monitor her until you have your appointment at LSU. Regards Dr Callum Turner DVM
Add a comment to Sara's experience
Was this experience helpful?
Lilly
English Bulldog
6 Years
0 found helpful
Hello! My 6.5 y/o English Bulldog Lilly began looming jaundice last weekend with decreased appetite. Took her to ER was admitted with bilirubin at 12, ALT liver enzymes over 3000 and another increased value. Lepto titer came back with values we could not distinguish between her vacc (due on 7/27 for new annual leptospirosis vacc) or a positive for lepto. PCR came back negative. She had an ultra sound done and only visible issues that were seen were fluid around the kidneys. The fluid was aspirated and evaluated as well as sent off to a lab to show no infection that was notable. Were seeing IM doctors at a specialty center but feeling so sad. We brought her home from the hospital thursday. Had a rough two days and shes been showing signs of appetite in the evening and playing. Bloodwork was done today (1 week from initial IM consult) and shows her ALT at 1400 (had dropped from over 3000 to 1100 upon discharge) and bilirubin up to 30 (from 20 at discharge on thursday). There is no longer fluid around the kidneys (which is great) but concerned about liver values. Doctor wants to do a follow up titer test to check for an increase. Shes currently on amoxicillin, enrofloxacin, mirtazipine (as needed), and maropitant. She jusy finished a 1 week cycle of metronidazole this morning. If lepto comes back positive, doctor would like to put her on doxycycline but will not without a positive result due to potential increase in liver enzymes. Any advice on where to go.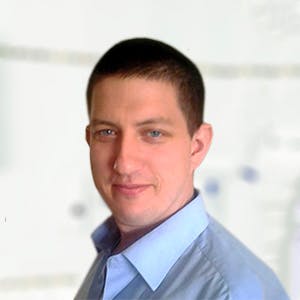 3320
Recommendations
In a case like Lilly's I don't think I can add anything more than what your Internal Medicine Specialist is doing already, wait to see if there is any change in the titre and continually monitor bilirubin and ALT; I'm assuming that there is no issues with the gallbladder or biliary ducts after ultrasound. It is difficult to say specifically what is causing the increased bilirubin and ALT, but see how the levels go over the next few weeks since different enzymes peak and decrease at different times after liver injury. Regards Dr Callum Turner DVM
Add a comment to Lilly's experience
Was this experience helpful?
Lucky
Poodle
3 Years
1 found helpful
Today, my medium poodle mix, Lucky, began peeing with what looked like blood. His entire urine was discolored bright red. This happened for the first time today and he didn't seem to be in any pain. We took him to the veterinarian and they did blood work. Everything came out normal except they found high levels of bilirubin. His total bilirubin is 1.2 mg/dL and normal ranges 0.0-0.9 mg/dL. They also prescribed Enrofloxacin Tablets 68 mg, in the case that it's blood in the urine caused by a UTI. They recommended an ultrasound to check his liver function and we are considering this option. Is there any information I should know to consider this option or anything I can do at home to prevent further symptoms?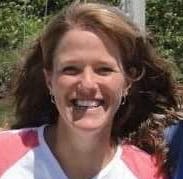 Dr. Michele King, DVM
Dr. Michele King DVM
1611
Recommendations
If Lucky's bilirubin is elevated, an ultrasound may be the next logical step to assess his liver structure. There isn't really anything to do at home for him other than give his medications as directed, and try to increase his water consumption. If he likes ices cubes, that can help to keep his urine more dilute.
To Lucky's Owner, this same exact thing happened to my German Short Hair Pointer, everything was high except for high bilirubin. The Dr. told us to stop feeding him onions (and mushrooms) which are apparently toxic to his red blood cells. I feel terrible but it has been 48 hours and he is now peeing regular urine and I assure you his onion (and mushroom) days are over.
Add a comment to Lucky's experience
Was this experience helpful?
Chevy
Labrador Husky
8 Years
1 found helpful
Chevy (yellow lab, 8 years old) Vomiting and diarrhea for days. Biliruben on Feb 27 at 11. Treatment of IV drip (with antibiotic) and liver friendly foods , and ginger tea water at home, and biliruben count went down to 49 on blood work March 5. Today, after more IV treatments, with antibiotics and liver tablets and liver friendly foods, her biliruben count is down to 20. My concern with bloodwork is that the reading for ALKP is off the charts at over 2000. What is this and what does this mean?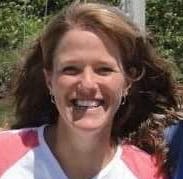 Dr. Michele King, DVM
Dr. Michele King DVM
1611
Recommendations
Thank you for your email. When assessing liver disease, there are many components of the lab work that we look at to determine what might be going on, as well as the physical condition of the pet. Without knowing more about Chevy's lab work and health status, I'm not sure whether the high AlkP may be significant, an age related change, or secondary to any medications that he might be on. It would be best to discuss him lab findings and progress with your veterinarian, as they are aware of the details of his situation. I hope that everything goes well for Chevy.
Add a comment to Chevy's experience
Was this experience helpful?
Coco
Samoyed
5 Years
1 found helpful
My dog's bilirubin total level is 7.8 and bilirubin direct level is 4.5 what should i do at home toreduce these levels and along with this he is also suffering from kidneg disease in which his blood urea is 245 blood urea nitrogen is 114.49 serum creatinine is 13.2 we have diagnosed it on 5th oct 2017 and he started to look sicj on 2nd oct 2017 we had shown him to the veterinary but he was nit able to know that he is suffering from all this till 5th of oct and beofre2 oct he was absolutely fine so please advice me what care should i provide him at home so that he can recover fast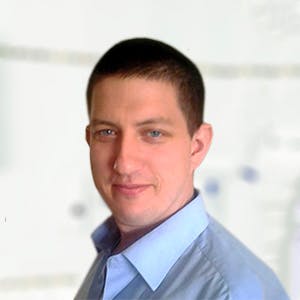 3320
Recommendations
There are various causes for an increase in bilirubin in the body, treatment or management would be dependent on the underlying cause; if the underlying cause was due to liver disease we would also expect to see elevated liver enzymes which would have come back elevated. Other causes for an increase in bilirubin may be due to bile duct problems, increase in red blood cell destruction among other issues. The increase in BUN and creatinine would be down to kidney issues normally, but the cause of the kidneys losing function may be caused by many different causes which would need to be investigated as management and treatment is different depending on the underlying cause. I cannot give 'at home' treatments for these issues, feeding a low protein diet would be the only recommendation I can give; the underlying cause for these symptoms would need to be found and treatment directed accordingly. Regards Dr Callum Turner DVM
Add a comment to Coco's experience
Was this experience helpful?
Amber
Mixed
10 Years
1 found helpful
Has Symptoms
Nausea/ vomiting/jaundice/
My 10 year old dog has been lethargic / not eating/ vomiting with diarrhea. Brought her to the vet and had blood work and US down. She was found to have elevated ast/ alt and t bili of 17. US showed gallbladder mucocele. She was transferred to surgery center s/p emergent open cholecystectomy... post op day three tbili up to 21... but she is more alert/ still not eating... biopsies of liver/ pancreas / kidney- no cancer.. thank god... just Bilary stasis in liver...liver and gallbladder culture showing ecoli... my pup is in icu in meropenem awaiting culture sensitivities... could her acute liver failure be from infection? What would her prognosis be?? I'm not ready to lose my baby girl..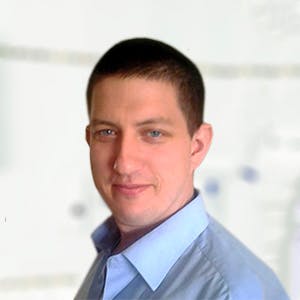 3320
Recommendations
It is difficult to say specifically but infection may be playing a part; we should have seen an improvement after the cholecystectomy but other factors like infection may cause other complications. I cannot give an indicator of prognosis since I haven't examined Amber and I am not familiar with the case, however your Veterinarian should be able to give you more specific guidance on what to expect. Regards Dr Callum Turner DVM
Try Nutramax Denamarin for dogs. My dog took a heartworm medication that screwed up his liver. This was the only thing that got his bilirubin levels down.
Add a comment to Amber's experience
Was this experience helpful?
Stitch
Pomeranian
10 Months
1 found helpful
My dogs urine is a dark brownish/red colour. He has been to the vets and they have checked his urine to find it is too dark to test. He was then admitted into hospital where they took 24hrs to sedate him and do a blood test. He was still urinating dark blood which has now made him anemic. They did an x ray and ultrasound to find it was too cloudy to check, so they inserted a needle in his bladder to drain out the dark brownish red urine. Blood test have shown his red blood platelet count is 25 when it should be 35 - as described by the vet. He is now anemic. He is 10 months old and has had no issues, no food has been eaten that has been toxic. They also mentioned his liver being a little yellow at the top which could indicated the elevated level of bilirubin. I have collected him from the vet as they are saying they have not found the cause and will wait until tomorrow morning to recheck his bloods. He is extremely lethargic and cannot keep his head up. I am worried what is the problem? Please can you help? What could this be? He has also been neutered a month ago could this be a problem from him being neutered?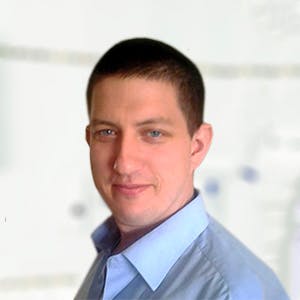 3320
Recommendations
Brown urine may be an indicator of old blood in the urine and may tie in with the suspected elevated bilirubin (however you didn't mention the bilirubin levels on the blood report). Kidney infection or disease may lead to old blood in the urine and a decrease in red blood cells as the kidneys are the production site of the hormone erythropoietin which stimulates red blood cell production in the bone marrow. You should follow up with another blood test the next day and get all biochemistry data as well so that your Veterinarian can check liver and kidney function too. Regards Dr Callum Turner DVM
Add a comment to Stitch's experience
Was this experience helpful?
Harvey
Havanese
9 Years
1 found helpful
Harvey has recently visited the vet for a haircut, where they noticed that he had Jaundice, originally thought to be gallstones. He has had CT scans, ultrasounds, aspirations, and bloodwork. His bilirubin levels were extremely high, with no apparent gallstones, however he had an enlarged gallbladder. They also said he has pancreatic problems, and cells that shouldn't be in the liver. The CT scan showed an uneven surface of 'grey' on the liver, supposedly indicating several small growths. They never said the cells were cancerous, however that was there informal diagnosis. I've noticed that his urine was dark, fluorescent yellow last week, but it's now seems to be turning brownish-yellow. In the past, he's also had many ear infections, and the areas around his canines are a brownish-greenish color, with very bad breath. He also won't eat the diet he's eaten his entire life, and is extremely picky with his food choices, even refusing gourmet dog foods that any other dog would love. I've been unable to give him all of his pills due to his stubbornness. So, based on all of this I'd have to ask what primary diseases you think he has besides liver cancer, with the doctors saying he has a couple weeks to a couple months left, and how could I get him to eat food that isn't only select human foods?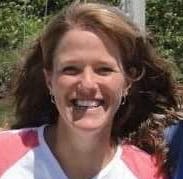 Dr. Michele King, DVM
Dr. Michele King DVM
1611
Recommendations
Without knowing more about Harvey and his lab tests, I have a really difficult time commenting on what might be going on with him. There are many inflammatory and infectious diseases that affect the liver, but your veterinarian has prescribed medication that covers a lot of possibilities. If you are not sure of the diagnosis, it is very reasonable to ask for more detail from your veterinarian. As far as his appetite, if he isn't feeling well, he may not want to eat, and at this point it may be more important that he does eat, rather than what he eats. Feeding low fat foods like chicken, rice, cottage cheese, and scrambled eggs may help his appetite, but please check with your veterinarian, as I cannot examine him.
Add a comment to Harvey's experience
Was this experience helpful?
Chevy
West Highland White Terrier
12 Years
2 found helpful
My dog has high bilirubin, from just a month ago he was at .2 and as of yesterday is now at 2.1. His liver enzymes are climbing as well. Hes been diabetic for 2 years and eats w/d. Our Vet recommended a ultra sound costing at 2000 to explore his liver. He will not eat even when forced for 3 days now. I cant afford the specialist and treatments they may have but my vet wont give me other options. My question is if there are other options for him or not? Could this be his body shutting down due to old age?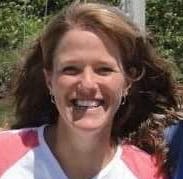 Dr. Michele King, DVM
Dr. Michele King DVM
1611
Recommendations
Thank you for your email. Possible reasons for his problem may be a bacterial infection, a problem with his gall bladder, or cancer. If you tell your veterinarian that you cannot afford the ultrasound, even though it is probably the best option, they should be able to give you other options. If they can't, it might be worth seeking a second opinion, as there may be less expensive ultrasounds available, and there are some medications that can be tried to see if he responds to them.
Add a comment to Chevy's experience
Was this experience helpful?
Titan
Great Dane
10 Weeks
0 found helpful
I noticed Titan was urinating a lot. He'd even try to go and only pass a little urine after going just a few minutes before. I did a at home urine test. It came back that he has a high level of bilirubin. A trace of ketone, trace of leukocytes, a trace of protein and 1.01 specific gravity. I'm worried.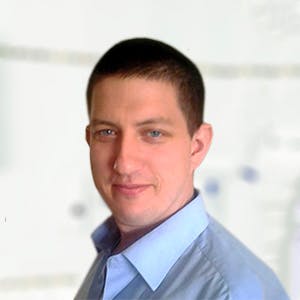 3320
Recommendations
Firstly I am skeptical of at home urinary tests as no all tests are made alike and there is a lot of human error (holding dipstick in wrong direction - that is correct you can hold it wrong, using a non-sterile collection cup among other issues) when using dipstick tests; also parameters for humans are not the same for dogs. Anyway, an increase in urination may be caused by a variety of causes including infections, urinary stones, hormonal conditions, poisoning, dietary issues among other causes. An increase in bilirubin in urine may be due to liver disease, blocked bile ducts, infections, poisoning among other causes; it would be wise to consult with your Veterinarian to examine Titan and to take another urinalysis test and possibly a blood test as well. Regards Dr Callum Turner DVM www.cliniciansbrief.com/sites/default/files/attachments/ASK_Urinalysis_Interpretation_.pdf
Add a comment to Titan's experience
Was this experience helpful?