What is Bilious Vomiting Syndrome?
Bile aids in the digestion process by breaking down lipids (fats). Bile cells continually produce bile which travels down to the duodenum, the first part of the small intestine, or it can enter the gallbladder, where it is stored. It is a yellowish green bitter substance, which contains water, bile acids, cholesterol, fatty acids and electrolytes. Bile acids are also called bile salts.
When the dog's stomach is empty there is nothing to absorb the stomach acids and bile. This causes nausea and bilious vomiting. This condition is a bit challenging to treat because an empty stomach causes nausea and vomiting, which causes the dog not to want to eat. Not eating means an empty stomach, which causes nausea and vomiting. It becomes an ongoing cycle.
Bilious vomiting syndrome may be more common in dogs with giardiasis (parasite) or inflammatory bowel disease (IBD).
The continual vomiting can cause a dog to dehydrate. Puppies especially can become dehydrated very quickly. If your dog is showing symptoms of bilious vomiting, he should be seen by a veterinarian.
Bilious vomiting syndrome (BVS) in dogs is vomiting due to bile build-up irritating the stomach lining. Bilious vomiting in dogs usually occurs in the morning or late at night, when the dog's stomach is empty.
Book First Walk Free!
Symptoms of Bilious Vomiting Syndrome in Dogs
Symptoms may include:
Frothy yellow vomit
Vomiting usually occurring in the morning or late at night
Depression
Lethargy
Drooling
Licking his lips
Lack of appetite
Concentrated urine, pale gums, sunken eyes and loss of skin elasticity are signs of dehydration
Causes of Bilious Vomiting Syndrome in Dogs
Accumulated bile in the small intestine can leak into the stomach
Bile is a very high alkaline substance, which is irritating to the stomach lining
The empty stomach cannot absorb the bile; the dog then gets nauseated and bilious vomiting occurs
Bilious vomiting is more common in dogs with the parasite Giardia
Bilious vomiting syndrome is common in dogs with inflammatory bowel disease
Diagnosis of Bilious Vomiting Syndrome in Dogs
The attending veterinarian will want to go over your canine's medical history. Advise the doctor in detail what symptoms you have observed, expanding on information such as when the vomiting usually occurs.
Is it a daily event?
Does the bilious vomiting happen once and then cease, or continue for some time?
The veterinarian may want to know what the dog's current diet is and how often is he fed.
The veterinarian will then perform a physical examination on the patient. This may include taking your dog's temperature, weight, pulse and blood pressure. The doctor may palpate the patient's stomach and listen to his heart and lungs. He may also check the dog's skin elasticity, gums, and eye reflex response.
The veterinarian may suggest abdominal x-rays, an ultrasound, a fecal exam and a urinalysis. A complete blood count and a serum chemistry panel may be taken. A complete blood count can help determine the dog's overall health. The serum chemistry panel can evaluate organ function. Bile vomiting can be caused by several conditions; the veterinarian will want to rule-out other health conditions or diseases (stomach obstruction, pancreatitis, and parasites).
Treatment of Bilious Vomiting Syndrome in Dogs
If your dog is dehydrated, the veterinarian will start an IV to administer replacement fluids. The fluid therapy may be given over 24 to 48 hours depending on how severe the dehydration is. This means the patient will need to remain hospitalized and will receive intensive care.
Dogs diagnosed with bilious vomiting will be prescribed an H2 blocker such as Tagamet, Pepcid or Zantac. H2 blockers reduce the amount of stomach acids being produced. The doctor may prescribe prokinetic agents to improve gastric motility, which may help with acid reflux. Sucralfate may be recommended short term to help coat the irritated/inflamed stomach and esophagus.
The patient will need smaller meals, to be fed more frequently. A healthy snack before bed may also help your dog not to vomit in the morning. Canines diagnosed with inflammatory bowel disease will need to be on a diet free of grains, fillers or by-products. A homemade diet may be recommended. A detailed medical treatment plan will be prepared by the veterinarian team.
Dogs diagnosed with Giardia will be treated with anti-parasitic medication such as fenbendazole and/or metronidazole. Your dog will need to be bathed with a medicated shampoo to eliminate any parasitic cysts (eggs) from his fur. Your pet's bowls, bedding, and toys should be washed in very hot water. It is important to also clean and disinfect the flooring, carpets and upholstery. Hard surfaces should be disinfected with a diluted bleach solution. Pet's should be re-tested after two weeks.
Recovery of Bilious Vomiting Syndrome in Dogs
Recovery of bilious vomiting syndrome, once treated for the specific cause, has a good prognosis. It is important to follow the treatment plan prepared by your veterinarian for your pet's specific situation. Follow up visits will be required to monitor his progress.
Bilious Vomiting Syndrome Questions and Advice from Veterinary Professionals
Bella
Italian Greyhound
11 Years
0 found helpful
Our dog was diagnosed with kidney disease and hypothyroidism a month ago. She has had seizures all her life. She takes meds for all three conditions and was put on k/d science diet can and kibble food. A week after changing her diet she started vomiting large amounts of bile & water every morning (and occasionally other times of the day) and now takes meds for that too. They don't help because she is now no longer eating anything and I think it is like the situation the article mentioned about dogs beginning to have aversions to food because they know it'll make them sick. We've tried smaller meals 3-4 times per day w/ the last meal at 10 pm and the first at 6 am. We've tried rice & chicken and used other foods to try and entice her. We've made another appointment with her vet but they seem stumped. Can you recommend other ideas or food options to help encourage her to eat. Also, she is drinking lots of water but she throws a lot up in the am and we've noticed blood about 3 times per week. Thanks for your time.
Add a comment to Bella's experience
Was this experience helpful?
Olive
Papillon
6 Years
0 found helpful
My dog is a 6 year old Papillon/Pomeranian mix. For the past 8 mo she has been vomiting yellow bile/foam. It can happen mid-day when we are at work, but definitely always between 12:30 am and 3:30 am.

She will wake us up to go outside and start to eat grass to induce vomiting. If we don't get downstairs in time, she will vomit (without eating grass) in front of our door. We have had her on a grain-free diet for the last 4 years that she has been our dog and we have either fed her homemade dog food that I prepare (recipe received from vet) or Northwest Naturals raw food. It doesn't matter what she eats, she vomits.

We feed her before bed and mid-day our dog walker feeds her. Its just odd that most of her vomiting happens in the middle of the night and not mid-day when we are at work.

We have tested for parasites a few times, always negative.

Vet has prescribed Cisapride 2.5 mg 2x/day and it DID reduce the vomiting. At one point she stopped altogether and we were able to get her off the drugs. That peace lasted about a month and we started up again and haven't seen a reduction in frequency since taking the Cisapride again.

Vet prescribed Metroclopramide 1.25 mg 2x/day. It did not work as good as the Cisapride.

I'm at a loss. My vet is very good, but doesn't seem to have any other tools in his toolbox. My husband and I are dealing with a lot of lost sleep (once you're up cleaning up vomit for 15 minutes, its hard to get back to sleep) and my dog is miserable when this happens.

Help please!
Add a comment to Olive's experience
Was this experience helpful?
Prime
Pumpek
3 Months
1 found helpful
On Tuesday 18th July, 2017 my pet dog was not eating any food that was given to him. He have been consistently vomiting , like a foam and has diarrhea. Today this is still happening. What should I do?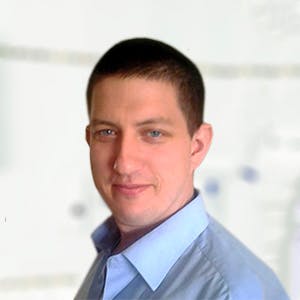 3318
Recommendations
There are a few different causes for a loss of appetite, vomiting and diarrhoea including infections, foreign objects, dietary changes etc… Given Prime's age, it would be best to visit a Veterinarian as serious infections may affect pups especially when not fully vaccinated (like parvo); young pups do not have experienced immune systems and are at risk of infections. Regards Dr Callum Turner DVM
Add a comment to Prime's experience
Was this experience helpful?
Wilbur
Poodle mix
3 Years
0 found helpful
Hi! Our dog,Wilbur, was a rescue from a horder. After 2 years of vbs, I am at my wits end! We have seen four vets, and a behavior therapist! He is a very picky eater, and we have tries everything from prilosec, to pepcid, to prosac, multiple probiotics, ect. to help him. And if he does not eat every 5-6 hours, he throws up. I can't board him because of his severe seperation anxiety, because he won't eat while away from me. We need to perhaps get him on a strict diet, he is not over or under weight, but we need to do something! His overall health is excellent, he even has his OWN therapy dog!! Which has helped somewhat. He has had numerous tests, bloodwork, stool samples, x-rays, ect. which have all came back negative. Any advice?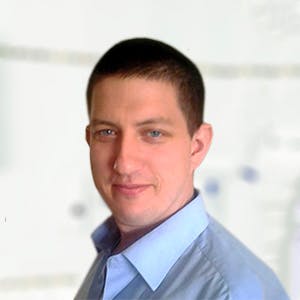 3318
Recommendations
These cases can be difficult to manage and it is very easy to throw the whole gastrointestinal tract off by missing a feeding time or something different being consumed; there is no magic solution unfortunately, just a trial and error process to keep the vomiting and anxiety under control as best as possible. Feeding a high quality restricted ingredient diet may help but then there may be issues with palatability or other issues; as I mentioned it is just a case of balancing everything through trial and error as well as keeping the feeding schedule. Regards Dr Callum Turner DVM
Add a comment to Wilbur's experience
Was this experience helpful?
Mochi
Pomeranian
9 Years
0 found helpful
We picked up my dog after staying with family for a week. He was limping and we were told that two days ago he was pushed over by the other dog while going up the stairs. He was limping but otherwise seemed okay. He then threw up a few hours later, would not eat his dinner and staring shaking a bit. We brought him home and he still didn't eat, won't drink and he starting vomiting clear liquid, then white foam and now it is foam with an orange foul-smelling tinge. He can't seem to sleep and is very restless as well.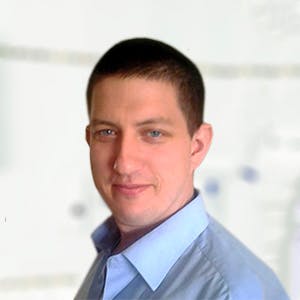 3318
Recommendations
Whilst pain may lead to a loss of appetite, it shouldn't lead to this much of a problem; try feeding Mochi some wet food mixed with some water syringed into his mouth or some boiled chicken and rice. If this problem continues, you should visit your Veterinarian to assess the level of pain from the limping and to see if there is another cause for the loss of appetite. Regards Dr Callum Turner DVM
Add a comment to Mochi's experience
Was this experience helpful?
Gizmo
Yorkshire Terrier
10 Years
0 found helpful
Two weeks ago I took a Yorkie to the vet because he was throwing up in the early morning, just bile! They took lab, he had no fever, running, no diarrhea, no bloat,all lab work normal, except the pancreas test it shown some abnormality. So put him on ID Hills diet with boiled chicken. A shot of antibiotics and came home. He started feeling better, then three days ago he started vomiting just in the early morning bile. Is this now BVS? I'm taking him to the vet tomorrow to find out if I should admit him for IV fluids and antibiotics or give me an RX for an H2 blocker of some sort. Thank you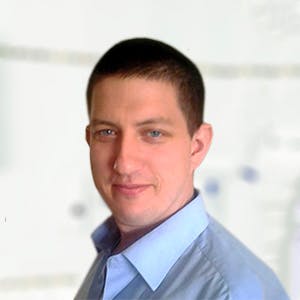 3318
Recommendations
Try feeding Gizmo smaller portions more often which should hopefully not leave the stomach empty; you could try giving him Pepcid AC at a dose of 0.25mg/lb twice a day thirty minutes before meals but shouldn't be necessary if he responds well to being fed late at night before bed; usually feeding every six hours shows encouraging results. Regards Dr Callum Turner DVM
Add a comment to Gizmo's experience
Was this experience helpful?
Ronnie
Rough Collie
5 Years
0 found helpful
I have a rough collie who is 5 years old. It's been almost a year since he started vomiting early in the mornings. We have tried to split his meals and it will look like this: first meal around 7 am, snack at nook, snack around 5, last meal around 7. Some days he'll be fine but recently he started vomiting again. He's had many blood test and they all look fine. He doesn't have diarrhea and it is, in general, a pretty healthy good with good levels of energy.
He's not taking any medication so I'd appreciate any suggestions for him. He eats Nutranuggets light and sometimes we'll add cooked chicken breast. Once in while he'll eat fruits like watermelon, apples, and melon. I'd appreciate any help. Thanks.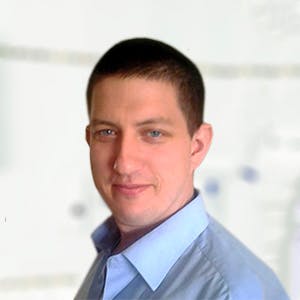 3318
Recommendations
In cases like this it is important to ensure the eating habits are managed with small frequent meals which you are currently giving to him, you may also want to consider giving a different dog food which may be better on the stomach; try to cut out the extras and keep a gastrointestinal sensitive kibble. I cannot really add any more than your Veterinarian has already done if he is otherwise healthy. Regards Dr Callum Turner DVM
Add a comment to Ronnie's experience
Was this experience helpful?
Luna
Giant Schnauzer
Six Months
0 found helpful
My dog has had problems with vomiting for months. Every time she throws up it's always in the middle of the night or very early in the morning when it starts. Usually it's only once or twice, but she has had 3 different days where she has thrown up most of the day and vomited 5-11 times that day. One those days she doesn't eat and it's difficult to get her to drink but otherwise acts normal. She never acts sick and still seems happy and wants to play even on her bad days. She always vomits fluid which is usually yellow in color and doesn't have diarrhea. Every test the vet has done has come back perfect. We've tried antacids and science diet sensitive stomach food but she's still vomits. She can go a week or two without vomiting but then it will start again. She may only vomit one day or it could be for days in a row. I'm very careful with what she eats. I feel like our vet is having difficulty figuring this out and I'm desperately looking for answers. Could it be BVS?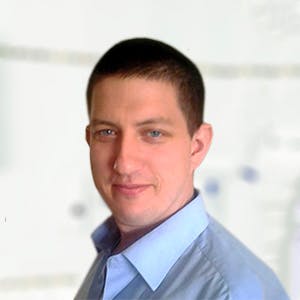 3318
Recommendations
The cause of vomiting in a dog may be simple or a lifelong journey; infections, parasites, congenital anomalies, megaesophagus, foreign objects, chronic poisoning, food sensitivity among other issues may all contribute to a dog vomiting. It is difficult sometimes to pin down a specific cause; at this point I would suggest having an x-ray done to look for any anomalies in the gastrointestinal tract which may be causing this vomiting. Regards Dr Callum Turner DVM
My 7 month old husky is having the same exact issues! Did you figure out what the problem was? We just had blood tests done and are waiting for results.
Luna my boy experienced the same symptoms as your dog. They thought It was irratible bowel disease but after an endoscopy it turns out he ate the cooling pet bed and couldn't digest it all and it was making him sick. I suggest an endoscopy to see if your baby ate something and can't digest it.
Add a comment to Luna's experience
Was this experience helpful?
Ellis
Greyhound
8 Years
0 found helpful
My greyhound has been anorexic for over a month. We have tried flatly, steroids, Remeron and now Entyce. He is now refusing all food - canned, chicken, ground beef, tuna, freshpet,and dog biscuits. His lab work x2 has all come back normal and has negative xrays. He is now vomiting bile but no diarrhea. He has lost 20 lbs. He is ten pounds under race weight. HELP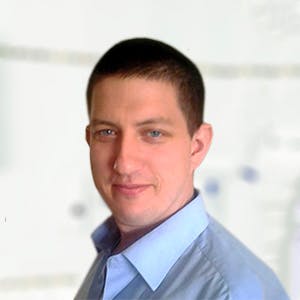 3318
Recommendations
If Ellis isn't eating, it is understandable that he is vomiting bile due to an empty stomach; it can be difficult to determine a specific cause for a loss of appetite which may be caused by many different conditions, the clear blood tests and x-rays just make it more difficult to diagnose. It is difficult to think of what else to try since it is important to diagnose the underlying cause. Regards Dr Callum Turner DVM
Add a comment to Ellis's experience
Was this experience helpful?
Kira
Rough Collie
3 Years
0 found helpful
Hi,my 3 yr old rough collie has BVS since a puppy - at first she also often had diarrea which was solved switching to Hil's i/d.But the early morning sickness has not been resolved even with giving her smaller meals more often together with antiacid medication.Otherwise she is perfectly fine healthwise. I read of someone using Fortiflora did the trick but not having problems with diarrea could it be of help or just a waste of time or worst of all cause problems with her poops. Thanks in advance for any advice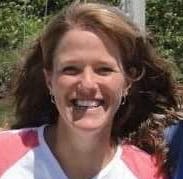 1608
Recommendations
Thank you for your email. I'm sorry that Kira is having these problems. Fortiflora is a nice probiotic product and can help with a number of conditions - it shouldn't cause any problems with her stool. It may not help, but it shouldn't hurt. Since I haven't examined her, it would be best to check with your veterinarian before starting it, however. I hope things go well for her.
Add a comment to Kira's experience
Was this experience helpful?
Leeloo
Pembroke Welsh Corgi
5 Years
0 found helpful
My Corgi is a 5 yr old female and 22 pounds. She had an episode of pancreatitis about 1 year ago and needed to stay at the vets over night. She has recovered from that and is now being fed hills science diet light. She has recently started vomiting yellow bile early in the morning. I've read about BVS and decided to try for feeding her more frequent smaller meals. She has no other symptoms and seems to improve when feeding more frequent smaller meals. Except this morning since it is the weekend I woke up later then usual and she vomited and I can fed her which made her stop vomiting. Once in a while I also give her a half of a pepcid. Should I do anything differently and do you believe it is BVS?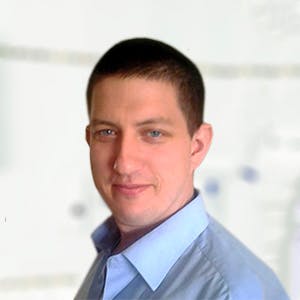 3318
Recommendations
It certainly sounds like the vomiting is due to an empty stomach, your current management with feeding smaller meals more often is the best approach as it reduces the amount of time that the stomach is empty; giving Pepcid (famotidine) can help reduce acid in the stomach in severe cases. Ideally, if this continues you should discuss with your Veterinarian about other specific options after a physical examination. Regards Dr Callum Turner DVM
Hi,my rough collie has the same problem of BVS,I have tried smaller meals and antiacid medication but with no results. Apart the early morning vomit she is fine, no problems with her poops since I have changed her kibble to Hill's i/d - z/d - I was wondering if this Fortiflora could help even if she has no problems of diarrea - I wouldn't want to make things worst.Thanks for any answer.
Hi! My westie had experienced bvs for over 5 years since she was a pup. She would vomit several times a week and it had gotten so bad that she started to vomit specks of blood sometimes. We tried everything.... (new food, coconut oil, Pepcid.....)until last June when she appeared to be in so much pain that she could hardly move. I took her to the emergency vet who said it was most likely stomach pain from her irritable belly. He gave her fluids and sent her home with metronidazole and probiotics... purina fortiflora. We had tried other probiotics in the past, so I'm not sure why this is different, but it's a miracle. She has gone 6 months and only vomited once ( after a bully stick). I am so amazed by the difference. Three other veterinary offices were not able to help... but this has worked. I sprinkle it on top of each meal. I still give small meals throughout the day too. It has to be this probiotic. I hope this information helps other dogs and owners!!!!
Add a comment to Leeloo's experience
Was this experience helpful?
Odin
Pit Bull mux
1 Year
0 found helpful
I have had my rescued pup since he was 3 months old. He was diagnosed with Parvo and received treatment from it. Since then the only issue I seem to have is that my dog has had issues in the past with throwing up bile on an empty stomach. After some time without eating, he is typically back on his feet eating. Yesterday he started to throw up bile to no end. He is still throwing up nothing but bile with the episodes happening between 1 hour to 3 hours. He is an otherwise healthy dog who is up to date with all his shots and preventative vaccines. He just had a visit to the vet due to allergies and was prescribed aboquel but that was it. Even while being sick he is eager eat ice and sip some water and is fully alert. No signs of lethargy. I am aware that he will need a visit, but I was just in there and he was considered very healthy. Is there anything that can help with this bilious vomiting.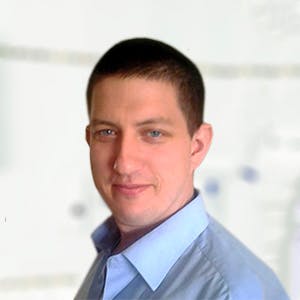 3318
Recommendations
Just because a Veterinarian gives a clean bill of health one day doesn't mean a few days later a disease or condition cannot develop; the vomiting of bile may be caused by a various of different conditions but is normally associated with an empty stomach. One way to try to resolve this is to feed a bland diet of boiled chicken and rice in small regular meals so that the stomach isn't irritated by the food and that the stomach isn't left empty for hours; some conditions including infections, parasites, foreign objects, inflammatory bowel disease, pancreatitis among others may cause similar symptoms. See how things go with the bland diet (feed four to six times per day) and visit your Veterinarian if there is no improvement. Regards Dr Callum Turner DVM
Add a comment to Odin's experience
Was this experience helpful?