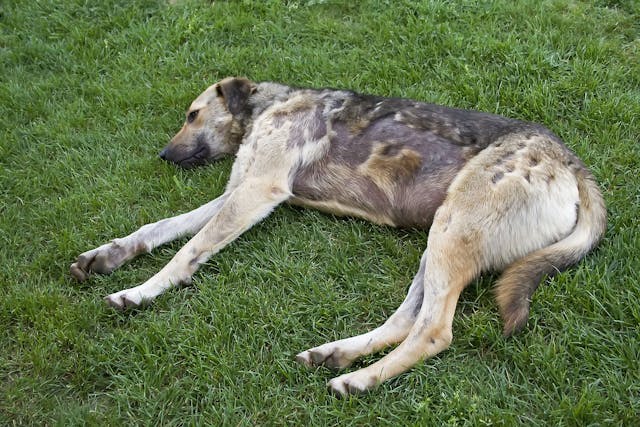 What is Bacflofen Poisoning?
Baclofen is a GABA receptor agonist, which affects the area above the spinal cord and the spinal cord itself. This therapeutic drug relaxes the skeletomuscular system in people, and has also been given to canines to treat urinary retention. This drug is not prescribed specifically for this cause, but has been utilized (extra label) in dogs in a small dosage by some veterinarians.
Individuals with diseases of the spinal cord or multiple sclerosis are prescribed baclofen to ease muscle spasms, stiffness, and pain. This medication is an antispastic drug and muscle relaxer. Even in humans this medication has side effects. It can impair thinking, cause drowsiness, impact balance and movement, and will reduce muscle tone. Individuals who take baclofen are on specific dosages prescribed by their physician, and baclofen poisoning can occur if dogs ingest the medication. How they react is relative to how much they ingest.
Baclofen poisoning in dogs is the result of dogs ingesting the medication baclofen, which is often prescribed to multiple sclerosis patients or those that need potent muscle relaxers for other illnesses.
Bacflofen Poisoning Average Cost
From 43 quotes ranging from $100 - $1,400
Get a free pet insurance quote in less than 60 seconds!
Easily compare quotes from the most trusted pet insurance companies in the United States.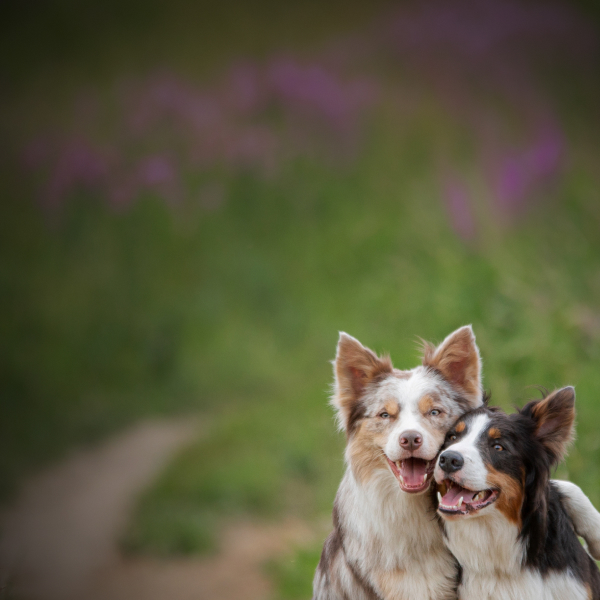 Symptoms of Bacflofen Poisoning in Dogs
Dogs that consume baclofen will have a variety of symptoms. A lethal dose of baclofen can be between 8 and 16 mg/kg. Symptoms can begin in as little as 15 minutes after ingestion. The severity of the symptoms will depend on the quantity ingested. Symptoms of baclofen poisoning include:
Vomiting
Ataxia
Disorientation
Respiratory failure
Seizures
Drooling
Weakness
Hypothermia
Panting
Edema (pulmonary)
Tremors
Dilated pupils
Slow heartbeat
Types
Baclofen may be referred to and identified with other names. It is important to know the types of names baclofen can be referred to so you may be able to communicate the specific type with your veterinarian. Other types include: 
Lioresal
Novartis
Kemstro
Liofen
Beklo
Gablofen
Causes of Bacflofen Poisoning in Dogs
The cause of baclofen poisoning in dogs is the ingestion of the medication. Baclofen greatly affects the spinal cord and reflex activity of the nervous system. In high doses it negatively affects and depresses the central nervous system. More specifically, baclofen can poison the system in the following ways: 
Inhibits the stimulatory compound in the brain stem
Reduces the myocardial epinephrine
Paralysis in the intercostal muscles and diaphragm
Rapid absorption from the gastrointestinal tract
A decrease in the release of the neurotransmitter (gamma-aminobutyric acid) from presynaptic neurons
Diagnosis of Bacflofen Poisoning in Dogs
If you or a family member take baclofen, and you realize that your dog has consumed the pills, call your veterinarian immediately. It is important to take them to the veterinarian as soon as possible. The veterinarian will ask about the dog's history of ingestion, including the approximate amount consumed.
The veterinarian will perform a complete physical examination, including blood work, urinalysis, and a biochemistry profile. The veterinarian will also check the measurement of the electrolytes and baseline chemistry tests. Both these will test for hypokalemia and hypoglycemia. High creatinine, the enzyme aminotransferase, and lactate are often found in dogs with baclofen toxicity. The veterinarian will also check for depression of the respiratory system and aspiration pneumonia. An electrocardiogram may also be performed to check the functioning of the heart.
Treatment of Bacflofen Poisoning in Dogs
Treatment for baclofen poisoning is mostly in the form of supportive care, and less the dog has not exhibited any symptoms at the time of arrival. If the dog is not symptomatic, emesis may be performed and activated charcoal may be given. Treatment methods can also include:
Gastric Lavage
The veterinarian may decide to perform gastric lavage to flush out the stomach and the toxic contents. This depends on the dog and his symptoms; the veterinarian will be cautious due to the possibility of aspiration. If the dog is able to swallow and has control over the muscles of his esophagus, the veterinarian may also give activated charcoal after this procedure.
Fluid Therapy
Fluid therapy will be given as a means to increase excretion of the baclofen through the kidneys. Fluid therapy also protects organs from any damage.
Drugs
If the dog is having seizures, diazepam will be given to stabilize the central nervous system. Other drugs that may be given to control disorientation or agitation are cyproheptadine and acepromazine. If bradycardia occurs, atropine will be given.
Hemodialysis
Hemodialysis may be performed to restore the proper balance of electrolytes. This method of treatment can help treat renal failure or dysfunction.
Worried about the cost of treating your pet's symptoms?
Pet Insurance covers the cost of many common pet health conditions. Prepare for the unexpected by getting a quote from top pet insurance providers.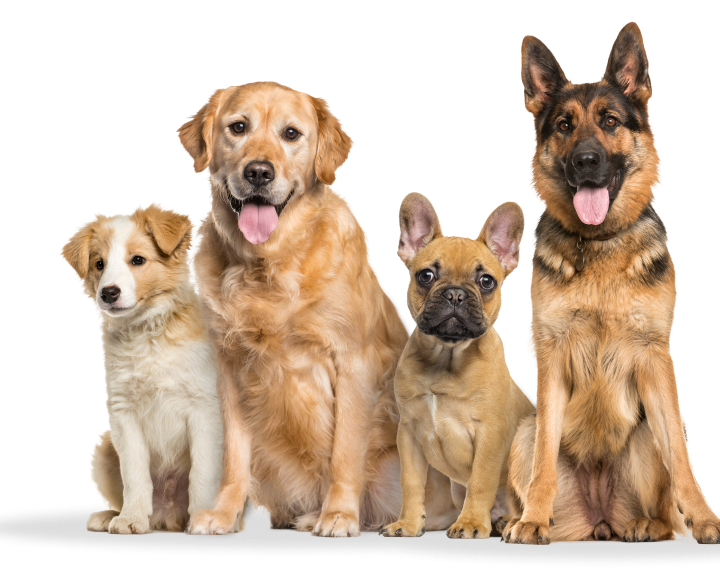 Recovery of Bacflofen Poisoning in Dogs
Recovery from baclofen poisoning in dogs solely depends on the level of poisoning. If the dog has responded well to treatment, the prognosis is considered good. If the dog needs to stay in the hospital to become stabilized, the prognosis is guarded. Your veterinarian will communicate with you your dog's prognosis.
If your dog has responded to treatment and the veterinarian has allowed him to go home, you will be given detailed instructions on how to care for him at home. It is important to very closely monitor your dog during recovery in order to properly manage his care. Your physician will want to see him again for follow-up visits to be sure that he is making progress. If you see any new symptoms that concern you, it is important to call the veterinarian with any questions.
Bacflofen Poisoning Average Cost
From 43 quotes ranging from $100 - $1,400
Top
Bacflofen Poisoning Questions and Advice from Veterinary Professionals
Shih Tzu
Brownie
13 Years
20 found this helpful
20 found this helpful
My dog has ingested 5 mg of baclofen, he's a 13 year old shih tzu and weights about 14 lbs. It's been about 30 minutes since he's ingested baclofen and still has not shown any symptoms of overdose. Should I take him to the vet even though he hasn't shown any symptoms yet?
Baclofen is used in dogs at doses of 0.5-1.0mg/lb, therefore 5mg is below therapeutic dose for a 14lb dog; however doses as low as 0.65mg/lb have resulted in symptoms. Keep an eye on Brownie and visit your Veterinarian if you have any concerns. Regard Dr Callum Turner DVM www.petpoisonhelpline.com/poison/baclofen/ http://veterinarymedicine.dvm360.com/toxicology-brief-baclofen-overdose-dogs
July 13, 2018
Was this question and answer helpful?
Olde English Bulldogge
Chunk
9 Years
3 found this helpful
3 found this helpful
My pet has the following symptoms:
Hi. My 9yr old Olde English Bulldogge ate one of my 10mg Baclofen pills about 30 mins ago. He weighs about 60-65 lbs. He's not showing any symptoms yet but I'm wondering if he should be taken to a vet regardless of being symptomless at this point. Any advice?
Answered by Dr. Michele K. DVM
From what I see, toxicities have been reported with Baclofen in dogs at 0.7 mg/kg, which is about 20 mg of Baclofen. If Chunk shows any signs of weakness, vomiting, drooling, or lethargy, it would be best to have him seen right away. Otherwise, he has not eaten a toxic dosage.
June 23, 2018
Was this question and answer helpful?
Bacflofen Poisoning Average Cost
From 43 quotes ranging from $100 - $1,400
Get a free pet insurance quote in less than 60 seconds!
Easily compare quotes from the most trusted pet insurance companies in the United States.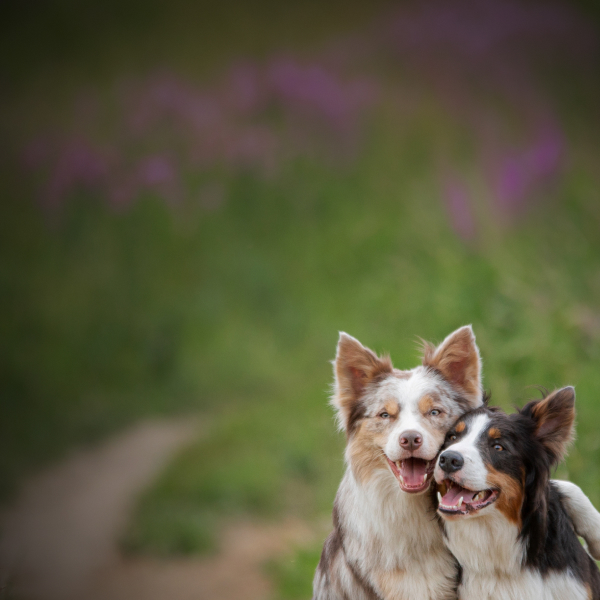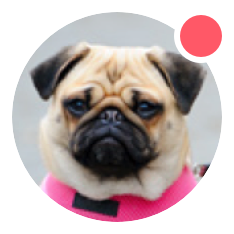 Need pet insurance?