What is Excess Calcium in the Blood?
Many canines with excess calcium in the blood become very sick, while others show no symptoms of the condition. Calcium is essential to critical bodily functions like bone growth and muscle contraction, but an overabundance may be secondary to an underlying disease and can also contribute to urolithiasis (the formation of stones in the kidneys, bladder or urinary tract). Having excess calcium in the blood can cause damage to all areas of the body and the extent of the harm will depend on the how extreme the increase is, and how long your pet has been experiencing the condition. Prompt treatment for your canine companion is necessary in order to avoid significant complications that could make him very ill.
Excess calcium in the blood is defined as hypercalcemia in veterinary terms. While calcium does play an important role in the body, excessive amounts can signify the presence of a serious underlying disease such as cancer or kidney failure.
Book First Walk Free!
Symptoms of Excess Calcium in the Blood in Dogs
Although some canines may be asymptomatic when their blood contains too much calcium, others will become very sick. Hypercalcemia hinders the ability to concentrate urine and also produces abnormal thirst. The symptoms will vary depending on how severe the hypercalcemia has become.
Extreme thirst (polydipsia)
High production of diluted urine (polyuria)
Pain when urinating (dysuria)
Blood in the urine (hematuria)
Frequent urination which may come only in drops (stranguria)
Muscle weakness
Muscle twitching
Listlessness
Low appetite
Dehydration
Depression
Constipation
Low activity tolerance
Seizures
Collapse
Secondary illnesses may manifest additional symptoms related to the specific condition.
Types
Calcium is either referred to as total blood calcium (attached to proteins), or ionized (not attached to proteins, and also known as free calcium). All cells need calcium in order to function properly.
Causes of Excess Calcium in the Blood in Dogs
The number of reasons why your pet may suffer from an excess of calcium in the blood are many, with cancer being the number one cause.
Apocrine gland sarcoma of the anal sac
Multiple myeloma
Carcinomas like pancreatic
Lymphosarcoma
Ingestion of certain plants
Hyperparathyroidism
Hyperadrenocorticism (Addison's disease)
Ingestion of excessive Vitamin D in supplements or medicines
Bone disease
Fungal infection
Dehydration
Granulomatous disease like histoplasmosis
Azotemia (accumulation of large amounts of nitrogenous waste products in the blood)
Diagnosis of Excess Calcium in the Blood in Dogs
The veterinary team will require a complete recent history of the events leading to the visit. Be as accurate as you can when relaying information about the symptoms you have noticed, and the approximate time frame for when you began to see changes in your pet's demeanor and state of health.
There are many causes for excess calcium in the blood, and therefore the number of possible tests that can be ordered varies greatly also. First, a complete physical examination will be done, to begin the overall analysis of your pet's health.
Tests that may be included in the diagnostic process are listed below.
Blood tests
Complete blood count and serum biochemistry profile
Tests will include checking calcium levels
The calcium test should be repeated after a 12 hour fast for optimum accuracy
The veterinarian will check for Addison's disease
Vitamin D levels will be analysed
Verification of the presence of fungus is important
Assay of PTH or PTHrP
PTH can indicate if the parathyroid glands are causing the hypercapnia
PTHrP test can be used to confirm hypercapnia with malignancies like apocrine gland adenocarcinoma of the anal sac
Urinalysis
This test can indicate if the kidneys are functioning normally
The presence of blood and the concentration of urine will be studied
Imaging Tests
A radiograph or ultrasound can reveal cancer or bone damage
Other diagnostic tools like cytology, biopsy, or histology could be needed as well.
Treatment of Excess Calcium in the Blood in Dogs
Treatment for the excess calcium in the blood will initially depend on the condition of your beloved pet when he arrives at the clinic. The main impact on your dog's health in the immediate will be regaining the function of elimination of calcium from the urine, and to stop the removal of calcium from the bones.
Your dog may need intravenous or diuretic therapy if he is dehydrated, or if renal function needs to be repaired. Glucocorticoids will also be administered if needed to balance the calcium function and resorption. Medication to decrease serum calcium or inhibit bone resorption could be prescribed.
In cases of a secondary illness which may be causing the excess calcium, improvement will be seen when the problem is addressed. For example, treatment for hypoadrenocorticism, if that is the cause, will resolve the hypercalcemia. In the instance of a malignancy, surgery or chemotherapy and radiation might be the required method of treatment.
Recovery of Excess Calcium in the Blood in Dogs
Once serum calcium concentrations are normalised, your pet will be on the road to recovery. If too much supplementation of Vitamin D was the problem, for example, simply removing the additive will help to eradicate the problem. In the event of a malignancy, the treatment and recovery will be more extensive. However, it must be noted that when cancer is causing the hypercalcemia, the positive prognosis is much lower because tumors often recur and survival time is low.
Excess Calcium in the Blood Questions and Advice from Veterinary Professionals
Bella
Yorkshire Terrier
12 Years
0 found helpful
My 12-year-old Yorkie, Bella, was recently diagnosed with a High Calcium Level..13. The vet kept her and hydrated her all day & gave her Lasix. Her Calcium levels are still high, so she will return tomorrow for more IV hydration and Lasix. She has suffered from Pancreatitis in the past. Last night she was vomiting, and restless. She was running around the room like ghosts were chasing her! She wanted to drink tons of water but would throw up right after. This morning she was severely dehydrated and lethargic. Next step: Blood ionized calcium concentration to assess the biologically active form of calcium. I have researched to the point of tears. I don't want to put her through tons of tests and live out the last few years she has in pain. If the ionized calcium is high...is there any chance it is something easily treated at home, or is that the final straw. My mind is exhausted stressed and distraught.
Did you found out whats wrong with Bella's? Our 2 years old dog is through the same process with high calcium. They soon do not know what to investigate for - because they do not know what it is caused by. He gets worse and worse for every day there goes 😢
Add a comment to Bella's experience
Was this experience helpful?
Luna
Labrador Retriever
5 Years
0 found helpful
My five year old lab is currently a medical mystery- any insight would be helpful. She has history of cups, an autoimmune disease where her body attacks her teeth. She was on a medication regimen that seemed to be controlling the cups (triamcinolon, doxycyclilne, pentoxifyline and niacinamide). She started refusing the meds, experiencing lethargy, increased water intake and urination and decreased appetite. During this same time she experienced a heavy set woman falling on her (we were thinking the pain in her legs was from this and the other symptoms were the meds she was on). When we took her into the vet, she had tenderness around the spine, increased ionized calcium levels (1.95), increased liver enzymes and increased muscle enzyme. The vet set off a lab sample and "mostly" ruled out parathyroid cancer and malignant cancer. She was hospitalized for 4 days and given IV fluids and diuretics. She also started refusing all food at this time so was given a feeding tube. She then started eating chicken and freshpet when given to her. She also started to perk up. Her calcium levels went back down to normal. The vet said that he would expect them to go down, but not normal. He weened her off the fluids and diuretics while monitoring the calcium levels. She has been off the fluids and diuretics for 48 hours and is home now. Took her yesterday to recheck calcium and it was 1.41. She is still lethargic, drinking more than usual (but less than before) and is a picky eater (but is eating chicken and freshpet). Her WBC are normal, but she does occasionally spike a fever and is currently on an antibiotic that treats toxoplasmosis while we wait for the results of that and a fungal test. While she was still in the hospital, she had an ultrasound of her thyroid and abdomen. The thyroid was normal. Her liver had a different shade to it and she had some swollen lymph nodes in her lumbar area. She had an aspiration of the lymph nodes and the liver. These tests came back with "no obvious sign" of cancer. The liver showed some fatty something and the lymph nodes had some mast cells in them? The vet tells us that he can't connect all of her symptoms. We just want to know what is going on with our Luna. One more thing- her bark has also just completely changed. I wouldn't even believe it was her unless I saw her bark.
Add a comment to Luna's experience
Was this experience helpful?
Kahlua
Boxer
5 Years
2 found helpful
Is there anything we need to do pending parathyroid hormone w/ ionized calcium test? Our 5 year old female boxer is drinking excessive water, peeing in her kennel, and vomiting. We've done anal gland expression, xrays of her thorax and stomach. Both of those showed no obvious concerns. She seems more and more lethargic and we are very concerned. Her calcium level is 13. Is there anything we can do in the meantime to make sure shes not getting worse?? Thank you!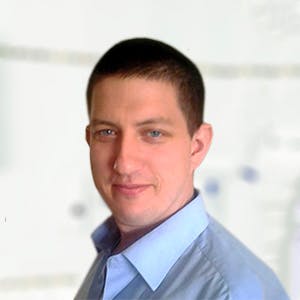 3320
Recommendations
Until we know the specific cause of the elevated calcium levels in the blood it isn't really possible to advise specific preventative measures since we are not sure of the underlying cause and we also do not wish to skew the results of any blood test not taken yet. It is a case at the moment of offering supportive care and ensuring that any accidents are cleaned up (not causing any urine scalding etc…); any other details should be discussed with your Veterinarian. Regards Dr Callum Turner DVM
Add a comment to Kahlua's experience
Was this experience helpful?
Cindy
Yorkie Russell
10 Years
0 found helpful
Has Symptoms
high liver and calcium levels
My 10 year old Yorkie Russell cross was diagnosed with high liver enzymes 3 months ago.
After a routine blood check after she has been on liver aid for a month her calcium levels have come back high and the vets are concerned.
My dog is showing no symptoms of either issues.

She has problems with her shoulders and back legs and has been taking meloxin we have now had to reduce this due to the liver problems,and over the past year has got pink wart like lumps on her body, does it sound like we are
looking at kidney failure or maybe even cancer?

The vets want her in for a day to monitor her calcium levels, is my dog suffering?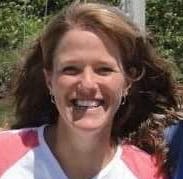 1611
Recommendations
It does not sound like Cindy is suffering if she isn't showing any signs of illness. Having her calcium levels monitored is a good idea, and they may need to send a sample off to get an ionized calcium, to make sure that the levels aren't' false elevations. Increased calcium can also be caused by kidney disease, which she doesn't' seem to have, or cancer, which your veterinarians are trying to determine.
Hi - did you find an answer to the pink warts? Our dog has similar issues...
Cindy was in for a day of bloods on Friday, her liver bloods are ok so they have ruled out liver problems, her calcium levels are still very high. The vets have now requested she has a chest xray and possibly a scan as they now think it may well be cancer with a tumour in her chest this will be done this Friday, so not good news this morning for us...
Add a comment to Cindy's experience
Was this experience helpful?
chito
Siberian Husky
8 Years
1 found helpful
How long does it take for the high calcium test to come back from the lab?
I took my dog in who presented with extreme thirst, frequent urination and weak legs, lathargic at times. My vet said it could be due to feeding raw diet? he now has swelling in and around his mouth (not moving anywhere) I strongly believe its a infection in the mouth thats causing all this. He was prescribed flagyl for 7 days which he is done now. Still waiting on test results.
could this be a infection steming from the mouth or leaning more towards cancer. None of this was gradual, it all happened suddenly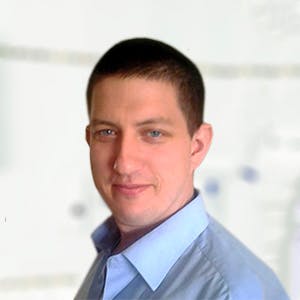 3320
Recommendations
Raw diets are not a cure-all solution (as some people believe) and some homemade diets may be missing some important nutrients, it is seen often in practice. Calcium shows on a normal blood test, but other tests to determine levels especially related to parathyroid hormone may need to be outsourced to laboratory; the turn around times for the test will depend on the specific test and the laboratory's workload. Possible causes may include infection, cancer, inflammation, traumatic injury among other issues. Regards Dr Callum Turner DVM
Add a comment to chito's experience
Was this experience helpful?
Sonney
Jack Russell Terrier
11 Years
0 found helpful
Medication Used
3 x Fosamax Tabs 10MG per week
My dog had a high count of calcium in his body and calcium stones in his stomach, after many tests and scans he has now had the stones removed and a parathyroid removed.
His calcium levels are still high and he is now on 3x Fosamax tablets 10MG X once a week, still showing high calcium levels. Is the medication correct for his problem?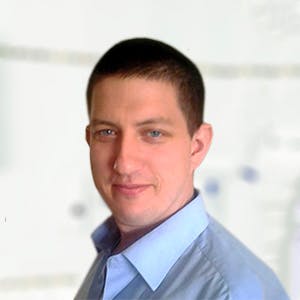 3320
Recommendations
Fosamax (alendronate) isn't a typical treatment in dogs being more commonly used in cats; however it is important to know what the cause of the increased calcium levels are since there are many different pathways which may elevate calcium levels with parathyroid gland issues being just one of them as you will see from the link below. Whether or not the treatment will be effective is down to whether or not the correct underlying cause was determined. Regards Dr Callum Turner DVM www.msdvetmanual.com/endocrine-system/the-parathyroid-glands-and-disorders-of-calcium-metabolism/hypercalcemia-in-dogs-and-cats
Add a comment to Sonney's experience
Was this experience helpful?
Max
Labrador Retriever
10 Years
0 found helpful
My Veteranary surgeon has recommended surgery of the parathyroid gland and removal of one of the parathyroid gland for my dog Max for hypercalcemia. With comprehensive blood/ultrasound tests tests they have determined that there is no other cause likeCancer etc. They have found that one of the parathyroid glands is enlarged. My dog is a 9 1/2 year old lab retreiver. What are the average survival rates for dogs for 1,2,3 etc years after the surgery. Is there any other option like long term medication that is less expensive than a surgery. Total costs are accumulating to about 10,000 including surgery, tests, hospital stays etc.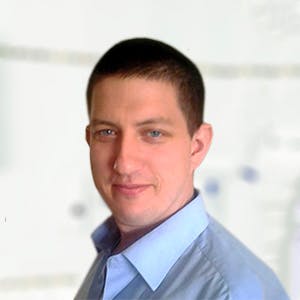 3320
Recommendations
Surgery is the treatment of choice in this instance, any medical management options available are not really suitable long term; it seems like this is quite a simple case without any other issues with the kidneys etc… so overall prognosis should be favourable to good based on the information you've provided. You should discuss options with your Veterinarian as they have all the medical records and have examined Max. Regards Dr Callum Turner DVM www.msdvetmanual.com/dog-owners/hormonal-disorders-of-dogs/disorders-of-the-parathyroid-glands-and-of-calcium-metabolism-in-dogs http://veterinarycalendar.dvm360.com/diseases-parathyroid-glands-proceedings
Add a comment to Max's experience
Was this experience helpful?
Clyde
Beagle
10 Years
0 found helpful
Our 10-year old neutered male beagle had some follow-up for two anomalous results on blood work: Elevated liver enzymes (possible Cushings) and elevated calcium. I have a question about the elevated calcium, as it seems to be the bigger unknown right now. An ionized calcium test was performed and he came in slightly high at 1.43 (reference high is 1.4). He had an abdominal ultrasound and no tumors were found or anomalies to any organs except the liver, which is uniformly inflamed. Adrenal glands were normal, making the question over Cushings a bigger unknown. We plan to repeat the ionized calcium test in a couple months (along with the liver tests after we start him on some supplements), but do you have any additional advice regarding the calcium? Is 1.43 a cause to worry right now? He has no symptoms other than mildly increased thirst and urination (gets up once per night to urinate). Thank you.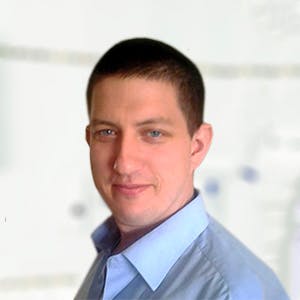 3320
Recommendations
The ionized calcium is elevated slightly, some reference ranges go up to 1.45mmol/L (depending on equipment); whether or not we determine that is serious depends on whether a repeat reading comes out elevated and whether any symptoms correlate to the increased ionized calcium. This would be a wait and see situation for now and monitor for any changes between now and the repeat of the blood tests. Regards Dr Callum Turner DVM
Add a comment to Clyde's experience
Was this experience helpful?
Popi
Jap chin
13 Years
0 found helpful
My 13 year old has blood calcium of 13.4. What number would be life threatening. I just had major dental for for $600 and I'd like to wait a few weeks to do more testing. Pls advise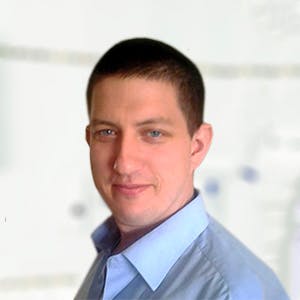 3320
Recommendations
Calcium levels of 13.4mg/dL are concerning and should be looked into further but the life threatening levels are 18mg/dL and above; however it doesn't mean that you can easily relax here, it is still important to determine the underlying cause and manage appropriately. Regards Dr Callum Turner DVM www.vin.com/apputil/content/defaultadv1.aspx?id=3846169&pid=11147
Add a comment to Popi's experience
Was this experience helpful?
Harlow
Boxer Mix
8 Years
0 found helpful
Harlow my 8 year old pit bull/boxer mix was diagnosed with secondary IMHA in Sept of 2017. At this time she also had elevated calcium levels of 13.9. Ultrasound was performed and was found that she has a nodule on her parathyroid. In the mean time, we had to get the IMHA under control. We don't know the cause, but she was started on 60mg a day of prednisone. November of 2017 she was started on mycophenolate with the prednisone. Fast forward to now. She has now been weaned off the prednisone for about 5 weeks but still on mycophenolate 475mg a day. This was a slow and steady wean as she had been on this for awhile. Her last dose was on a Tuesday, by Friday she started this excessive drooling. It didn't stop for a good 48 hours. Blood work came back normal except for the calcium which we knew would be high because of the nodule. It usually ranges from 12.6 to 13.9. Her teeth were evaluated and they were fine. The drooling we noticed seems to be triggered after she drinks water. We know after she drinks water to get the towels out because it will last between 12-24 hours non stop. She eats canned Royal Canin gastrointestinal because she has chronic pancreatitis. We were giving her dry foos with canned but whenever she ate the dry, she would start choking, so now it's canned only. It's been an on and off battle with no appetite for 6 months. She has good days and bad days with drooling but finally eating very well but no dry food. We've gone the longest as of 2 days without drooling. Her bark has also changed since about October of 2017. But, why is she drooling? Does Hypercalcemia cause drooling? No one knows. Her surgery is scheduled for the parathyroidectomy in 3 weeks. Ps...my dog was very healthy and active before all of this started. Her last pancreatitis flair up was when she was 1 and now she had one in December. Thank you for your time!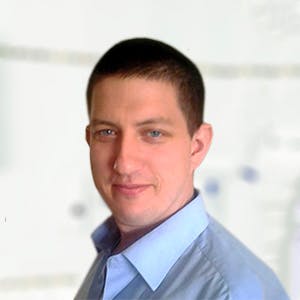 3320
Recommendations
Hypercalcemia doesn't typically cause drooling, but I have founds some references to it when I had a quick search; drooling may occur for a variety of reasons and may not be related, drooling may be linked to gastrointestinal upset which may be related to the last flair up of pancreatitis but seems unlikely. However you should see what occurs after the parathyroidectomy to see if there is any improvement in drooling and any other symptoms. Regards Dr Callum Turner DVM
Add a comment to Harlow's experience
Was this experience helpful?
Diego
Labrador Husky
8 Years
0 found helpful
So our dog is a mystery mix breen and we are currently told to stop him from eating anything with Calcium. We are now stressed as nearly everything has some. What is a good lowto free calcium diet we can put our dog on?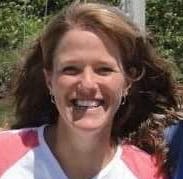 1611
Recommendations
Thank you for your email. Without knowing more about Diego's labwork, i can't comment on what might be the best diet for him. There are many reasons for a high serum calcium, and dietary calcium in normal dog food is rarely one of them. It would be best to follow up with your veterinarian to find out what to feed him, as I do not know enough about his specific situation. I hope that he does well.
Add a comment to Diego's experience
Was this experience helpful?
Cowbelle Lee
Doxle
4 Years
0 found helpful
Has Symptoms
No desire to eat or drink
My babygirl, Cowbelle, has been battling this "high blood calcium content" for almost 8 months now. Her levels are high for a Daschund at "15". Her bladder has been chock full of stones for god knows how long (we've known for about 4 months now). We had her on the urinary tract diet for about 2 months with no change, in fact the blood test only came back with higher levels. The Doc then ran the test for Addison's disease and it came back normal, now we are are facing 3 more tests that equal about $1000 in total. I really can't afford it 😭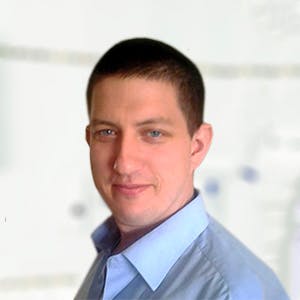 3320
Recommendations
I understand your frustration at the cost of trying to get a diagnosis for Cowbelle; but diagnostic tests help us narrow in on the underlying cause for the symptoms since different conditions have different treatments, we need to be sure we are treating the right condition. A check of parathyroid glands would be useful if not done already just to rule out a few causes (ionised calcium etc…). Regards Dr Callum Turner DVM
Add a comment to Cowbelle Lee's experience
Was this experience helpful?
cole
Shitzu mix
1 Year
0 found helpful
My dog is 1 y/o . He has high calcium levels. Originally took him to the vet because of his back leg bothering him. He eats grass, toys, plants etc (He's a puppy). They checked for Addisons disease and it wasn't. The vet is preparing us for lymphoma. Do you think that possible? If not, any other diagnosis?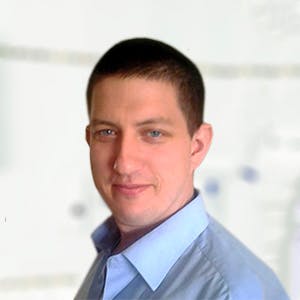 3320
Recommendations
There are a few different causes for high blood calcium levels which may include kidney failure, adrenal gland disorders (Addison's Disease), parathyroid gland tumour, lymphoma, other types of cancer among other causes. A Thorough examination is required along with a review of the blood results, but without examining cole I cannot give you much input here. Regards Dr Callum Turner DVM
Hi Cole, please can you provide an update? We would love to chat to you as our young puppy is experiencing identical symptoms and has lost complete appetite now. Thank you
Add a comment to cole's experience
Was this experience helpful?
Elmer
English Coonhound
15 Years
0 found helpful
My dog is 15 and has a calcium level of 12 two months ago. I have been treating with prednisone and pain meds. Last week my vet did a calcium side and was not able to measure the calcium due to its high level. We have been keeping him comfortable giving enemas as needed. I noticed he isn't peeing as much and is sleeping more. Today his drinking has decreased and he seems to be sleeping a lot. He has been on Alendronate once daily for the last six days as well. Kidney failure?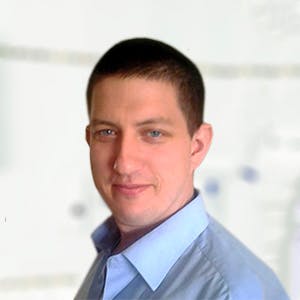 3320
Recommendations
I am guessing that the calcium level was 12mg/dL since you gave no units as calcium may be measured in mg/dL or mmol/l depending on where you're from. A calcium level of 12mg/dL is only slightly above the reference range for calcium in dogs of 9.1–11.7mg/dL; causes for an increase in calcium may be attributable to parathyroid disorders, kidney failure, other hormonal conditions and cancer to name a few. Further diagnostic tests are required and a complete blood panel would be useful for diagnosis as well ultrasound of the parathyroid glands if necessary. Regards Dr Callum Turner DVM
When Elmer asked about her dog, she said the vet couldn't measure the calcium because it was too high. We had the same situation with our dog who had been battling a return of adenocarcinoma and Cushing's disease. As our vet explained, the calcium test cannot test for levels higher than 20mg/dL. While Elmer's dog's calcium level had been 12mg/dL, it was likely that it was above 20mg/dL when she said the vet said it was too high to measure. At that level, her dog was very likely in kidney failure. At 15 years old, there would be nothing Elmer could do to extend the dog's like significantly and the dog would remain highly symptomatic with calcium levels that high.
Add a comment to Elmer's experience
Was this experience helpful?
Lucky
Dachsund
10 -11
0 found helpful
Has Symptoms
Blood spattering when sneezing.
Lucky had been sneezing for a couple weeks mostly when she comes in from outside, I didn't think anything of it. 5 days ago she started spraying blood some of the time she sneezes (1-2X a day). She seemed Normal otherwise and has a good appetite. I brought her in after 2nd bloody episode. Last day or so I noticed she is drinking and peeing more often.

Vet did comprehensive blood work, most blood work looks good, but Calcium is 12.4, no lumps, facial swelling or lymph swelling. He is thinking could be nasal cancer, to keep an eye on her. If thats the case I am not sure if its fair to put her thru Chemo or Radiation because results will only prolong and cause her a lot of discomfort.

Is there anything I can do to suppress the bleeding and or sneezing? Can steroids help?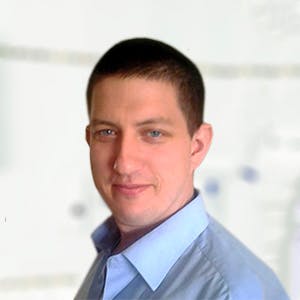 3320
Recommendations
Steroids would only be useful if the cause of bleeding was due to something like immune mediated thrombocytopenia; in a case like this where the underlying cause is unknown it would be best to give something natural (but effective) like yunnan baiyao which is an effective hemostatic herbal preparation with a lot of strong scientific evidence behind it. Regards Dr Callum Turner DVM
Add a comment to Lucky's experience
Was this experience helpful?
Tango
Goldendoodle
6 years
0 found helpful
Tango began increasing water intake and urine output. Took to Vet. Physical exam good, low gravity urine. Did blood work and urine test. Indicated high calcium (13)and bracteria in urine. Further testing- urine culture- with sterile sample - tests positive for bacteria. Started antibiotic, within 3 day of antibotic, dog appetite and energy level dropped. Discussed with Vet and changes antibotic to amoxicillian. Also new blood test-Ionize calcium (1.8). Did X-rays of adomen and chest. Results showed several enlarge lymph nodes in chest and slightly enlarged prostate in intact male. No mass or bladder stones found. Vet believes it may be lymphoma. Recommending ultra sound and biopsy of nodes and prostate. Sediating dog. Today is 2nd full day of new antibotic, water drinking decreased some what. Appetite back to normal and energy level just a little low. Should we be testing for hypoparathroidism or Addison disease first with blood test? Vet said no because his blood work show normal phosphrate levels. Could his bladder infection as indicated by bacteria in urine cause lab results and enlarge nodes? Of course I don't want a lymphoma dignoses and very scared. But also don't want to do sedation and biopsies if a blood test could help solve puzzle. Could a bad infection be the only issue?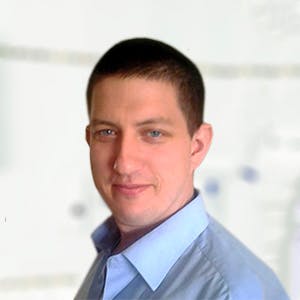 3320
Recommendations
An enlarged prostate isn't an unusual finding in an intact dog and neutering is considered the treatment of choice; I would recommend fine needle aspirate of affected peripheral lymph nodes to determine whether it is lymphoma or not. Parathyroid disorders can cause increased levels of calcium and can be affected by renal failure, but this would have been picked up on a standard blood test. The enlarged lymph nodes in the chest wouldn't be attributable to the urinary infection or prostate as only local lymph nodes would be affected. Regards Dr Callum Turner DVM
Add a comment to Tango's experience
Was this experience helpful?
Gizmo
Shih Tzu
10
1 found helpful
My dog came back with high level of calcium and high white blood cell count. The vet was preparing me that it looked like lymphoma due to enlarged lymph nodes as well. A cytology was performed and I was told that the results showed it was not cancer. Nothing else was noted from the bloodwork. I'm just curious what the high calcium level could be due to.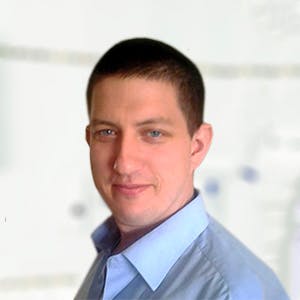 3320
Recommendations
Apart from lymphoma, the possible causes for excess calcium in the blood would be Addison's Disease, parathyroid disorder, bone disorders, other types of cancer and the consumption of some plants; if you include the increase in white blood cells, along with the increased thirst and urination I would lean towards Addison's Disease as excess calcium in the blood and increased white blood cell count occurs in around 10% of Addison's Disease cases. Regards Dr Callum Turner DVM
Add a comment to Gizmo's experience
Was this experience helpful?
Dexter
Shepherd mix
7 Years
0 found helpful
My dog dexter just got his lab results back. He had a leg twitch, increased thirst and urination and lack of appetite for the past 4 days. The results were high calcium in his blood and the vet said it was either kidney failure, parathyroidism or cancer. I am panicked and we will be going back on Monday to do more tests. Is there anything I can do in the meantime?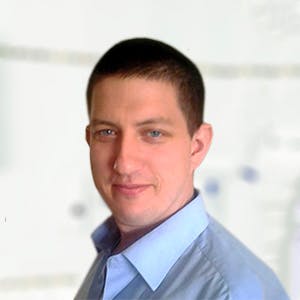 3320
Recommendations
There is little that can be done in the meantime, it is important to ensure that Dexter is kept hydrated during this time especially if he is not eating; kidney failure would generally throw up a few other abnormal parameters so parathyroid issues or cancer (or both) are more likely. Further tests on Monday may include ultrasound of the parathyroid gland, blood tests to check ionised calcium among other tests. Regards Dr Callum Turner DVM
Add a comment to Dexter's experience
Was this experience helpful?
Raleigh
Lowchen
10 years
0 found helpful
After visiting my vet to figure out why he was peeing constantly, my 10 year old Lowchen was diagnosed with hyperparathyroidism in late August (MSU malignancy panel showed ionized calcium 1.84, parathyroid hormone 4.9, 0 Prph).

In mid September he had a parathyroidectomy. Biopsy showed that the gland was neoplastic. One week after surgery his ionized calcium was 1.13. Two weeks after surgery it was 1.22. 4 weeks post surgery it was 1.32.

Now, 7 weeks post surgery his ionized calcium is 1.44. We will be meeting with an vet oncologist at MSU on 11/15 to consult. Do you have any advice to help me make the most of that appointment?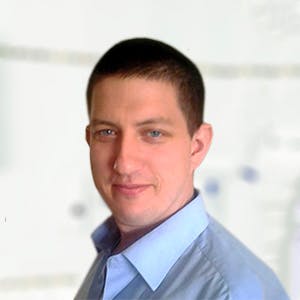 3320
Recommendations
Generally surgical removal of the affected gland is usually restorative in these cases, other external factors may play a role in ionised calcium levels which include kidney disease and nutritional deficiencies; I would wait to see the Oncologist at MSU to investigate the high and increasing calcium levels in the blood, I cannot think of anything useful to tell you at this moment. Regards Dr Callum Turner DVM
Add a comment to Raleigh's experience
Was this experience helpful?
Jesse
Standard Poodle
10
0 found helpful
My 10yo standard poodle Jesse was acting lethargic, drinking more and had a weak urine stream. The vet found a blocked urethra and bladder stones. Pre-op labs indicated serum calcium over 15.3, maxing their equipment's range. We went on IV fluids and sent blood out for further testing which revealed ionized calcium of 5 and serum calcium of 13. Surgery was performed to remove blockage and stones. Parathyroid levels returned at the upper range of high. Post operative serum calcium levels were 15.0. Renal function is not yet impaired. Now they are recommending another surgery. Is there a non-surgical treatment for hyperparathyroidism? With the disparity in his serum calcium, I'm not sure what to do next. Is there a better definitive diagnostic tool? Thanks, Jennifer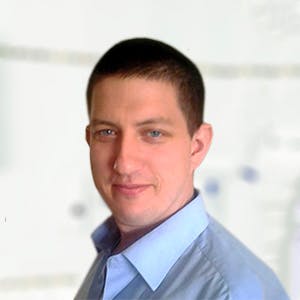 3320
Recommendations
Hyperparathyroidism may be primary or secondary; secondary causes may include infections, autoimmune, tumours, poisoning or metabolic. The primary cause needs to determined if it is a secondary condition so that the effective treatment can be administered accordingly. If it is primary hyperparathyroidism you would be looking at surgery as treatment as medical therapy is unrewarding. Regards Dr Callum Turner DVM www.cliniciansbrief.com/sites/default/files/attachments/Primary%20Hyperparathyroidism.pdf www.msdvetmanual.com/endocrine-system/the-parathyroid-glands-and-disorders-of-calcium-metabolism/hypercalcemia-in-dogs-and-cats
High calcium in blood test back legs weak excessive fluid intake voiding lots loosing wieght
Add a comment to Jesse's experience
Was this experience helpful?
sniper
bagle hound
15 Years
1 found helpful
My 15 year old Bagle hound started to becoming a finicky eater so I took him in for blood work. His Phosphorus (7.9) and calcium(12.7) levels were pretty high. BUN 91 , creatine 4.2 . He had ultra sound of the stomach and throat. He was also diagnosed with secondary hyper parathyroidism due to chronic kidney failure..I have had him on Hills Kd with aluminum phosphorus binder and sub Q fluids since diagnoses for the past three months and he has gotten much worse. Phosphorus is now 12.9 and his calcium is 14.2 His BUN is now 167 and creatine 9.2! I force feed him the KD morning and night but he still will eat some people food on his own in the afternoon, a small amount of ground beef or bacon. He is still walking and although very tired does not seem to be suffering. I'm curious as to why he has high phosphorus and elevated calcium. I have read that they generally have an adverse correlation? could it be he was misdiagnosed and actually has primary hyper parathyroidism?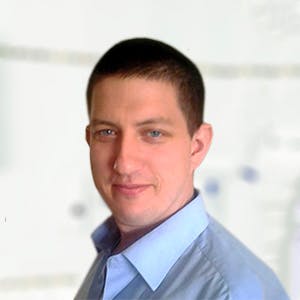 3320
Recommendations
An increase in calcium and phosphorus in the body is expected in cases of renal failure and in cases of hyperparathyroidism; excretion of both calcium and phosphorus is through the kidneys and with the increase in creatinine and BUN indicating stage III chronic kidney failure the increase in calcium and phosphorous isn't surprising. Hyperparathyroidism is often seen secondary to chronic kidney failure. If you have any concerns regarding Sniper's diagnosis, discuss with your Veterinarian for them to talk you through all test results done. Regards Dr Callum Turner DVM
Add a comment to sniper's experience
Was this experience helpful?
Emmitt
Yorkipoo
14 Years
0 found helpful
Emmitt is a 14 year old Yorkipoo who is in relatively good health. Slight heart murmur controlled with Med. He had his teeth cleaned in March due to mild inflammation and did fine. Last weekend he had 2 seizures over 3 day period. . Recovered quickly. Took him to our Vet. His labs showed elevated calcium of 12.4, Total Protein 8.2, Globulin 4.8, and WBC 23.1. They prescribed a antibiotic, Zenaquin25 once daily. The Vet also mentioned paraneoplastic disease. All the information I can find regarding the labs indicate this, a malignant tumor somewhere in his body. I am very distraught. Should we not be trying to find the cause and confirm if this is cause? Also is there anything that can be done to lower the Calcium level?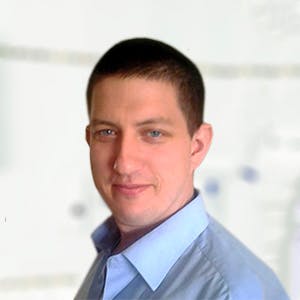 3320
Recommendations
Emmitt's calcium, protein and globulins are only marginally high, white blood cell levels indicate inflammation or infection (which is probably why he was prescribed an antibiotic); there are many different causes of hypercalcemia in dogs including: lymphoma (and other cancers), poisoning, hyperparathyroidism, hyperthyroidism, Addison's Disease, osteomyelitis and other skeletal disorders. I would recommend taking the bloods again and then acting on any information found. Regards Dr Callum Turner DVM
Add a comment to Emmitt's experience
Was this experience helpful?
Sarah
Maltese chihuahua
9 Years
0 found helpful
Has Symptoms
Hurt front paw. Refuses to walk sometimes.
My 9 yr old maltese Chihuahua mix was within the past 4 months had episodes where she couldn't walk. Her right front paw was red and swollen with no sign of injury. I took her to the vet get some pain meds thinking its arthritis. Her lab values came back with he r globulin of 3.8 g/dL and a calcium of 11.8 mg/dL. Her ionized calcium is 1.47 mmol/L. She has a staph skin infection over most of her body but shows no clinical symptoms. She's her normal self, just itchy with a hurty foot. She doesn't drink but once a day but eats twice a day. That's her normal. No bathroom habit changes. She's on predisone and clindamycin and cosoquin for her joints. Vet thinks it could be cancer, i think its possible dehydration or infection. Is that a possible cause hyperglycemia?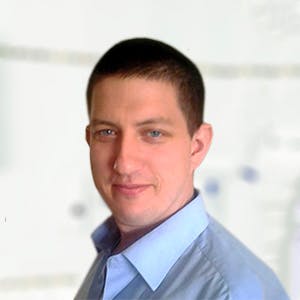 3320
Recommendations
First, lets look at Sarah's blood results: calcium 11.8 mg/dL (reference: 9.1–11.7 mg/dL) is marginally high by 0.1 mg/dL; ionised calcium 1.47 mmol/L (reference: 1.13-1.33 mmol/L) which is above the reference range; and globulin 3.8 g/dL (reference: 2.7-4.4g/dL) which is within physiological range. Increases in ionised calcium is usually attributable to paraneoplastic syndrome or hyperparathyroidism; but you would normally see an increase in total calcium levels too. Further tests of parathyroid hormone levels or radiology, may indicate an underlying cause. Regards Dr Callum Turner DVM
www.merckvetmanual.com/appendixes/reference-guides/serum-biochemical-reference-ranges
Add a comment to Sarah's experience
Was this experience helpful?