What is Septic Shock?
There are two categorizations of bacterial infection in dogs — bactermia and sepsis. Bactermia is a temporary presence of bacteria in the blood stream, while sepsis is when bacteria are in the bloodstream for a longer period of time, causing illness. When sepsis becomes severe, septic shock can occur.
Symptoms are broken down into early and late stages. Early stage symptoms may include increased heart rate, shaking, fever, and rapid breathing. Late stage symptoms may include low body temperature, difficulty breathing and organ failure. Treatment of sepsis typically requires IV fluids, antibiotics, cardiovascular support, insertion of feeding tubes, and others, up to and including surgery. While recovery from sepsis depends on the severity and underlying conditions, most cases in which the pet has gone into septic shock have a grim prognosis.
While there are thousands of different types of bacteria in the world, only a few kinds can cause disease. Bacteria enter the bloodstream on a regular basis though this usually occurs in small quantities. When there are more bacteria than the white blood cells are able to remove, an infection develops. There are varying degrees of infection. For example, bactermia is a more temporary infection and rarely exhibits any symptoms. Sepsis, on the other hand, is when the bacteria in the blood stream cause illnesses. Sepsis is more severe and will exhibit symptoms. A septic shock is a severe form of sepsis.
Book First Walk Free!
Symptoms of Septic Shock in Dogs
Symptoms of sepsis may vary depending on the severity and progression of the condition, as well as the underlying causes of the septic condition. Symptoms are typically broken down into two stages of progression, early and late.
Early stages:

Shaking
Fever
Weakness
Confusion
Rapid heart rate
Bounding pulses
Rapid rise in temperature
Rapid breathing or panting
Decrease in urinary output
Glucose deficiency in bloodstream
Red mucous membranes

Late stages:

Pale mucous membranes
Inconsistencies in pulse
Cool extremities
A daze-like condition
Low body temperature
Organ failure
Difficulty breathing
Fluid retention
Types
When illness develops from an excess of bacteria, there are two categorizations used to identify the severity of illness.
Bactermia is a term used to describe a presence of bacteria in the bloodstream. Temporary bactermia may occur with dental procedures, because the bacteria in and around the gums are freed into the bloodstream. This can also occur when bacteria from the intestine passes into the bloodstream, but these are removed when the blood then passes through the liver. Cases of bactermia are usually not serious.
Sepsis, commonly referred to as septic shock, is when illness results from bacteria and/or their toxins remaining in the bloodstream for a period of time. Sepsis is less common than bactermia and usually occurs when there's an infection at some other place in the body, such as the lungs, stomach, or urinary tract. Sepsis can also occur when there is surgery being done on an infected area of the body. The risk of sepsis can be increased by the presence of a foreign body. Animals with immune system disorders are more vulnerable to sepsis. Septic shock is an extreme condition of sepsis.
Causes of Septic Shock in Dogs
Cytokines, which are substances the immune system produces to fight infections, and toxins produced by bacteria is often the cause of sepsis. These substances cause dilation of the blood vessels, which leads to a drop in blood pressure. The flow of blood is reduced, including blood flow to important organs like the kidneys and brain. The body tries to compensate for this by increasing heart rate so that more blood is pumped. Over time this weakens the heart and blood flow is even further reduced. Sepsis most regularly originates from the GI tract, respiratory tract, severe dental problems, chronic UTIs, and infected wounds.
Conditions that may increase the likelihood of sepsis:
Surgery, especially if the location of the surgery is infected
Existing infections
Immune system disorders
Pneumonia
Uterine infection
Urinary tract infection
Skin infection
Diagnosis of Septic Shock in Dogs
Diagnosis of septic shock may require a variety of tests.
Physical exam
Blood tests that look at levels of white blood cells, oxygen levels, platelet count, lactic acid concentration and levels of metabolic waste products.
Electrocardiogram, looking for heart irregularities.
Blood cultures to identify the infectious bacteria.
Urinalysis
Urine culture
X-Rays of the chest and abdomen
Ultrasound of stomach and heart
If there is abnormal fluid found in the chest or stomach, a fluid analysis should be completed.
Catscan or MRI
Because sepsis is an infection of the blood, your vet will look for certain findings in the blood work that is done. This can include the following:
Increased or decreased count of white blood cells
Very high or very low blood sugar
Increased or decreased count of red blood cells, from dehydration or anemia
An increase in liver enzymes
An increase in kidney values
Abnormal clotting
Treatment of Septic Shock in Dogs
Sepsis treatment is focused on removing the source of the infection, with a secondary goal of treating the symptoms. Possible treatments that achieve this include:
IV fluids to increase blood pressure
Antibiotic therapy
Cardiovascular support
Colloid and vasopressor administration
Drugs to increase blood flow to vital organs
Nutritional management
Administration of oxygen
Placement of feeding tubes, due to a decreased appetite and struggle eating
Surgery, typically used to drain abscesses or remove dead tissue.
Persistent monitoring for any change in status, particularly in clotting, hydration, and organ functionality.
Recovery of Septic Shock in Dogs
Close monitoring is an essential part of the recovery process. Your vet may do follow-up tests, such as blood work, and will focus on organ function, hydration, and potential clotting. Treatment and follow-up will likely be completed in the hospital to monitor indicators of relapse—such as white blood cell count, blood sugar level, red blood cell count, liver enzymes, kidney values, and clotting. While recovery of sepsis depends largely on the severity of the condition and the underlying issues that led to sepsis, conditions in which the pet goes into septic shock have a grim prognosis.
Septic Shock Questions and Advice from Veterinary Professionals
Oscar
Labrador Retriever
3 Months
0 found helpful
My dog has an abscess on his back leg
,it recently got drained and he is now being given antibiotic (Velocef),painkiller and fluids for past two days
He has fever and he's been sleeping alot because of these medications i am just concerned does he have a septicaemia .....
Is my puppy going to make it?
I am trying my best but he's in too much pain
The abscess have been drained and is being cleaned regularly followed by a dressing
My dog Has an infection in his bloodstream he is on antibiotics will this get better that's the answer I'm looking for
Add a comment to Oscar's experience
Was this experience helpful?
Maddie
Old English Sheepdog
6 Years
0 found helpful
Has Symptoms
Lethargic, vomiting, not eating
The Wednesday after a long weekend, we came home to multiple bouts of vomit through the house. We knew she had gotten into some grapes and was watching to see if it was a reaction. Thursday we came home to slightly less vomit, by bedtime Maddie had gone down to our washroom and had severe vomiting and now lethargic.
We took her to emerge and the blood work was ok, no sign of kidney failure, but dehydration. We brought her home early Friday morning, but she never gained interest in food throughout the day. Saturday morning we took her to the vet for x rays. She had a blockage in the small intestine. We brought her right to emerge again, where they had to put her on fluids to bring up her blood pressure before surgery was an option. They operated, removed a sock and some necrotic intestines and put her in recovery. The intestines hadn't perforated. Her glucose values never came up, her blood pressure was low and her heart rate around 180. In check ups previously, there was no fever, gums were good.
What was the likelihood she was septic even before surgery? How fast after ingesting a foreign body can it take for sepsis to occur? We decided to put her down about 8 hours after surgery as things hadn't changed... Was this too soon? I can't help but think had we done x-rays right away when the blood work was in we may have given her a fighting chance?
You did the right thing. Sepsis can be fatal in 12-24 hours. Once sepsis sets in your pet can die even with treatment. My dog recently died of Septic shock after he ate something outside that got lodged in his digestive tract and I didn't know it. A day later he went out in the morning and acted normal and had a normal bowel movement. By 3pm he was slow to get up and walk and he was shivering all over, so I let him rest. By 5:30pm he wasn't moving and didn't eat all day so I took him to animal hospital. They did not correctly diagnose his condition and sent him home on pain meds. By 10pm he couldn't stand up and had shallow rapid breathing. I slept with him on the floor and around 5-6am he died.
Add a comment to Maddie's experience
Was this experience helpful?
Miley
Yorkie
10 Years
0 found helpful
Has Symptoms
Lethargic, labored breathing
My 10 year old yorkie was feeling lethargic she didn't follow me around that was on a Friday. I thought maybe she was tired of the walk from yesterday. So I took her to the vet on Saturday they ran many test CBC looked fine, glucose was a little low. She also had mammary tumors but was told they were not cancerous. They thought maybe she had Addison disease or pancreas cancer. They ran test to make sure it wasn't that but the results did not come back until Tuesday of next week. I took her home with antibiotics, steroids and pain meds, she looked fine. On Sunday morning I had to take her again to the vet because she had fever and it kept on going up they had her on IV fluids and antibiotics. They did another blood test glucose looked fine but her CBC started to go up not much just by 5 numbers. She wasn't spayed so they thought maybe she had Pyometra. I was sent to the ER to have her get surgery, but after surgery the vet told me she didn't have Pyometra and the checked her pancreas and didn't see any tumors the only finding was her liver was a little enlarged noting to worry about. She looked fine she eat a little and drank water. They kept her in IV fluids antibiotics and pain meds over the night. Picked her up on Monday afternoon she looked bad. She was sent with pain meds antibiotics and appetite stimulation. She had labored breathing and her eyes were very red. In the sun she looked blind so took her to the vet again and was told she had two ulcers one in each eyes got medicine. Got home she ate a little drank a lot of water but was very lethargic, but seemed alert of her surroundings. The next day Tuesday she was no better her tummy looked bloated, had labored breathing, not eating, drank water, lethargic so decided to take to the ER. On our way to the ER she passed away.
She did not have:
Pyometra
Addison's disease
Pancreas cancer
No parasites in blood
There were no findings and I don't know the cause of her death.
Symptoms:
Lethargic
Labored breathing
Fever
Eating a little
Drinking water
My 11 year old yorkie had the same symptoms. Did numerous test all came back negative
No cush disease
No heart failure
No kidney failure
All blood test were fine
She was bloated gained 3 lbs in 2-3 days. Dewormed her and she was like a whole new dog. 3 weeks later back to the same symptoms. Tired,shaky, no interst in eating, vomiting. Now they think it may be an infection in her teeth. Want to clean them but afraid she wont wake from being put under. Not sure what to do
Add a comment to Miley's experience
Was this experience helpful?
Pepe
Chihuahua Shi-tsu
13 Years
0 found helpful
Has Symptoms
shivering and unable to stand/walk
My 13 year old Shi-Tzu-Chihuahua mix had eaten something off the sidewalk during a walk. I don't know what it was but I heard him crunching on it. He never eats stuff off the ground. The next day he had a normal bowel movement, but in the evening he was straining to poop and water was coming out of his rectum. It didn't look like diarrhea so I thought it would be better after eating a bland diet for a while. The next day he acted normal in the morning, but by 2 pm he had trouble walking and he was shivering all over. I comforted him and let him rest till dinner. By 5:30pm he couldn't stand up. At 6:00pm I took him to an animal hospital. The Doctor evaluated him, but did not accurately diagnose sepsis. She thought the shivering could be from back or hip pain. His temp was only 103f. So she sent us home with pain meds and said if he wasn't better in a day or 2 take him to your vet and get x-rays. By 10pm my dog couldn't stand or walk, so I slept with him on the floor and by 6am he was dead. After he died I researched symptoms of perforated stomach/bowel and sepsis. I learned that he had all the classic symptoms of sepsis - not eating, elevated heart rate, shallow rapid breathing, drooling, dehydration, lethargy, straining to defecate, difficulty standing or walking. I'm sad that the Vet did not take the symptoms seriously, but I'm glad he came home and died by my side rather than in the hospital overnight. By the time he started shivering it was too late and even with treatment sepsis is usually fatal. I don't blame the doctor, but I'm disappointed that she missed the signs. R.I.P Pepe.
Add a comment to Pepe's experience
Was this experience helpful?
Sam
Shih Tzu
Four Months
0 found helpful
We had this dog, Sam, a shih tzu for just a month. He died just yesterday and he's only four months. I have to admit that due to our lack of knowledge about this particular breed, he suffered. One day he's so jolly as a young pup should be; next morning he's having symptoms. He vomitted early morning then there's wrong with his breathing which is the first time I heard. I thought he's just recovering from vomiting but it continued for hours. I did plan to bring him to the vet because he just won't sleep and I'm getting worried since it's very unusual of him to not sleep. Texted the vet if he's in the clinic. Got a reply too late. He died in my lap. We tried to bring him to other vets available in the area but he didn't make it. It is just really sad.
Add a comment to Sam's experience
Was this experience helpful?
Kiwi
Miniature Pinscher
11 Years
0 found helpful
Hi, my dog was recently operated for pyometra. She was in heat maybe 1 - 1 1/2 month ago and afterward she was lethargic, vomiting, not eating, bloated stomach. So we took her to the vet, they did a CBC test and noticed that she had a very high count of white blood cells. (46,000) They gave us antibiotics. We returned the next day because she still didn't eat and the second visit we mentioned she was recently in heat. The vet then ordered an X-ray exam and noticed an enlarged uterus and he said it was filled with pus. They performed immediate surgery and removed her uterus intac. They tell us she has to say with them for a minimum of at least 3 days so they can monitor her. We are told she is given IV FLUIDS and two different types of antibiotics. We were notified that my dog still doesn't want to eat DAY 1 POST OP and they can't release her if she doesn't eat. They say that she is in very great spirits though. 3 days POST OP and still having same problem, she won't eat and she is vomiting some. They performed another CBC test and she still has a high blood cell count. They tell us it's a blood infection from pyometra. My question is... what is the proganois? Will my dog survive? What is the mortality rate? My dog is also 11 years old.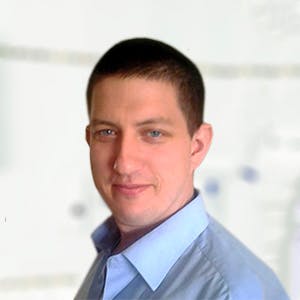 3320
Recommendations
It is always good practice to ensure that a dog is eating and drinking after surgery; severe infections like pyometra can take a toll on a patient and may take some time for recovery. I don't have any statistics, especially since there are many variables, but with antibiotic and fluid therapy the prognosis is more favourable; however I cannot give a specific prognosis without personally examining Kiwi. Regards Dr Callum Turner DVM
Add a comment to Kiwi's experience
Was this experience helpful?
Sugar
Labrador Retriever
4 Days
0 found helpful
Hello, I have a lab that became septic very quickly and for no known reasons. She hadn't had surgery or been ill prior to going lethargic. She spent 3 days in the hospital on fluids and came home on antibiotic and special dietary food. I believe we caught it early. After we finished the antibiotic, she seemed great and was her old self again for a week. She then quickly went lethargic again and appeared to have relapsed or gotten it again. I'm trying to figure out if this is normal or if it is possible that there is something at my home that caused it again as opposed to it being a relapse. Could she be ingesting something in the yard that is causing it? Any thoughts are appreciated. She is a lab and does like to get into things, but would the bacteria go septic that quickly? Or is it more likely a relapse?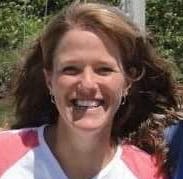 1611
Recommendations
For Sugar to be having that problem repeatedly, there is probably something that is causing the ongoing problem, whether it is an internal problem or something that she is eating that is affecting her GI tract that dramatically. Without knowing more about her, it is hard for me to comment, but an ultrasound might be in order to search for any masses or abscesses, and if she is known to eat things that she should't, paying close attention to her and not letting that happen would be a good idea until you determine what the problem is. I hope that she is okay.
Add a comment to Sugar's experience
Was this experience helpful?
Cali
Lab/Pit mix
4 Years
0 found helpful
Has Symptoms
vomiting, diarrhea, tachycardia,
Hello. Three weeks ago my dog started vomiting in the early hours of the morning. About 2 very small piles. Then at 11 am she vomited a large pile of very mucousy undigested kibble. She started to become lethargic so I brought her to the vet. Blood told of high WBCs and globulins. They gave her fluids and she perked up a bit. They told her to bring her back the next morning if she was any more lethargic and sure enough she was VERY lethargic the next morning. Needless to say took her to the emergency vet. Took them a few hours to get her heart beat down..its was VERY fast. They got it down, ran blood work again, low sugar, and elevated liver enzymes. they kept her over the weekend. Then on Monday brought her to the cardiologist.Her beat was steady but xrays showed enlarged heart, and VERY small pockets of fluid in the abdomen which they checked and didnt see any bacteria. The doc sent her home on anti arrhythmics but her heart still beats very fast to this day..but she runs around barks eats and drinks water. She gets somewhat lethargic at night. No one can tell me what caused this arrhythmia and why it isnt going away. Any thoughts? Was this septic shock that gave her a lasting arrhythmia that requires meds for the rest of her life?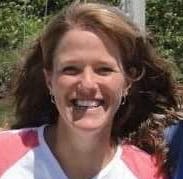 1611
Recommendations
I wish that I had an answer for you, but without being able to look at her lab work, and test results, as well as examine her, I don't have any way to know what might be going on with her. It would be a good idea to follow up with the cardiologist, as they should be able to give you an idea as to why this is happening and what the expected recovery is. If they did not explain it to you well, you have every right to ask. Sometimes we get busy and we forget that we need to slow down and explain things. I hope that she does well.
Add a comment to Cali's experience
Was this experience helpful?
Trina
Pit bull
10 Years
0 found helpful
Hello, my dog was viciously attacked by another dog about a month ago. It took us a little bit to find her since we weren't home when it happened. We rushed her to the ER, and she has been in and out of the hospital since. She is on Baytril shots for infection, something else for inflammation (injectable also), and a liquid medication to line her stomach. She keeps vomiting brown stuff, and she has ruptured sores everywhere. Our vet says that is a good sign, I am just very frustrated that she isn't getting better. Can you tell me if there is something else we could be doing?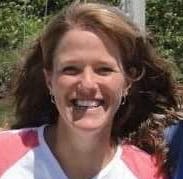 1611
Recommendations
Thank you for your email. I'm not sure the details of what is happening with Trina, what medications she is on or for how long, or what your veterinarian sees as a good sign? Dog bite wounds can be very nasty, and resistant bacteria are often a problem. If a bacterial culture hasn't been done, that might be a good idea to make sure the the antibiotics are working. You can also ask your veterinarian more questions and find out what might be causing this extended recovery from the attack, as I am sure that they have theories and might be able to answer more of your questions if they are aware that you are concerned. I hope that Trina continues to recover well.
Add a comment to Trina's experience
Was this experience helpful?
Reese
Chihuahua
10 Years
0 found helpful
On New Year's Day My 10 year old female chihuahua started acting very lethargic, wouldn't eat and urine was orange. I thought she probably had an uti. I called her vet Tuesday morning and they said they could see her at 4:15. They did blood work and all of her liver enzymes were through the roof (she just had her 6 month check up on 12/6 and everything was fine). I was told she needed to be in IVs so I took her the emergency vet to get fluids and antibiotics overnight. The next morning I took her to the internal medicine vet. After a sonogram it was determined her gallbladder was the problem but it wasn't hardened or ruptured so emergency surgery wasn't necessary. She stayed another night with internal medicine on IVs / antibiotics. The next morning her liver enzymes were no better so I was referred to the surgeon. The surgeon performed the surgery Thursday evening. The problem was not the gallbladder but a blockage in the bile duct. So he cleared the blockage and rerouted the duct. The next morning her labs were better but she wasn't well enough to come home and They wanted to give her a blood transfusion On Saturday morning when we went to see her, the news wasn't good. Her vitals weren't good and liver enzymes continued to rise. The last thing to try was a plasma transfusion. Sunday morning we were there to see her at 8:30 am. Overnight she started having trouble breathing so she was in the oxygen kennel. Her bilirubin had increased and she was obviously struggling. We made the decision to go ahead and let her go. We tried everything we could and nothing seemed to help. Is there something else we should have done?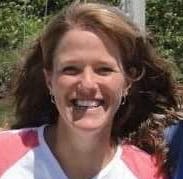 1611
Recommendations
Thank you for your email. I'm so sorry for your loss. It seems that you did everything recommended. Sometimes, things just aren't fair, and despite everyone's best attempts, things don't turn out the way that we pray that they will. Again, I am very sorry for your loss of Reese.
Add a comment to Reese's experience
Was this experience helpful?
Sadie
Labrador Retriever
11 Years
1 found helpful
Good morning. My 11 year old Labrador had to be euthanized 2 days ago due to complications from stomach surgery. As it has been related before I am looking for closure/understanding of how her deterioration happened so quickly. In the last 6-8 months she developed an unbelievable fixation with eating anything she believed was food. She would dig in the yard for pecans, nuts or anything thinking it was food. Friday she was able to get ahold of a beach towel that was placed next to the washer that had some beef juice on it. When we came home the towel was shredded. Due to the destruction of the towel we didn't think she actually ate it. We were wrong. 2 days later we were in the animal ER after she threw up an approximately softball sized amount of shredded towel. The Dr. recommended surgery as it appeared there was more in the stomach. Surgery was performed she did say that some of the towel had started into the small intestine, but she was able to remove it all. They also found a rubbery / plastic material that had been in there for some time. My dog was doing fine 24 hrs post op, but they were concerned she was not eating. I went to the hospital sat with her the next day to get her to eat, to no avail. They asked me to come back at 6 pm that evening to try again. she still would not eat. They released her to me at midnight after running more fluid and medicating in her stating she was stable to go home. She was to go to my vet at 7AM. After getting home, she went outside and peed, went to her bed and laid down. At 0400 she was breathing irregular and moaning in pain. We rushed back to the hospital, as soon as we arrived she went into cardiac arrest. The suture line in her belly looked very red. The Dr. stated that she was in shock and glucose was very low. She arrested again and he felt she was in septic shock. We made the decision to let her go and stop the suffering. My question is, Can sepsis in a dog develop that rapidly?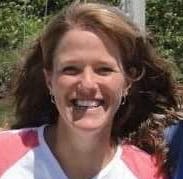 1611
Recommendations
Thank you for your email. I am very sorry for your loss, especially so suddenly. One of the causes for low glucose is sepsis, and it does make sense with her history that you gave me and what you described. That did happen very fast with her, but intestinal bacteria can be very nasty when released into the circulation. With her, it doesn't sound like there was very much time to react or start her on treatment. I'm so sorry for your loss, but letting her go was probably the right thing to do.
Do you think the sepsis was a combination of the towel, the surgery (which was risky), foreign objects and multiple events of eating dangerous things led to the sepsis? The hard question would be, would have leaving her in the ER make any difference in the progression of the sepsis, it happened so fats. We know she was on a track to eat something that would be detrimental to her. Its hard because we can't be with them 24 hrs a day.
Add a comment to Sadie's experience
Was this experience helpful?
Zeus
White Shepherd
8 Years
0 found helpful
My dog, estimated to be around eight years old (he was a rescue that we found on the side of the road a year and a half ago) recently had three major surgeries. The first was to remove a tumor in his thyroid gland, the second was to remove a tumor in one of his anal glands, the third was to remove his spleen, which had a massive tumor in it. All three tumors were cancerous. He was able to come home a few days later and seemed to be doing fine. About five days after the surgery, he was really lethargic. He wasn't eating, and seemed to be having a hard time drinking so we took him back to the vet (he had his surgeries done at the University of Georgia vet school). They diagnosed him with a bacterial infection in his throat, where the first tumor was removed. They put a drain in him and sent him home two days later, which was yesterday. He was acting fine when we got him home, which was about 5:15. We fed him dinner a little while later and he seemed fine for another 45 minutes. At about 6:00, he began vomiting severely. Shortly after, he lost control of his bowels. He was laying down in a puddle of diarrhea. We called the UGA vet, and he instructed us to take him to a nearby emergency vet; he didn't think he would make it the 45 minutes to UGA, as his breathing was incredibly shallow and his gums were pale. When we got to the emergency vet, they carried him out of the car and into the office. When they came to update us, they told us his vomiting and diarrhea were still severe and his blood pressure was so low that it couldn't be read. His body temperature was also very low. He was losing fluids as quickly as they put them in. They could not determine the causes but suspected it was sepsis. He started to improve, and they were going to do whatever they could to get him stable enough to make it to UGA. He seemed to be making a turn for the better, so we were going to go home and wait for their call to pick him up and take him to UGA. As we were about to leave, they rushed into the waiting area, asking if we wanted them to do CPR. He was older and in too much pain already, so we told them not to. He died really suddenly. We still are not 100% sure why, so I was hoping you would be able to confirm their suspicions of sepsis, or suggest something else.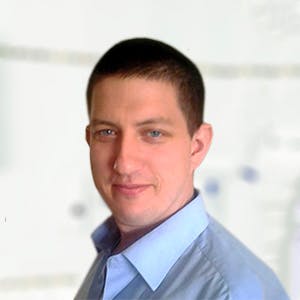 3320
Recommendations
It is difficult to say specifically what caused Zeus to pass away, but the low blood pressure and white gums wouldn't having been working in his favour as the oxygen carrying ability of the blood would be decreased and the cardiac output would have been too low to provide an adequate supply of oxygen around the body. Blood loss is a common cause of death but, without a necropsy we cannot say specifically what the cause of the death is. Regards Dr Callum Turner DVM
Add a comment to Zeus's experience
Was this experience helpful?
Nike
Boxer
4 months
0 found helpful
My 4 month old boxer was limping on her leg 5 days ago. I took her to the vet. They did X-rays and gave her a pain medicine and an anti inflammatory. As the days went on she seemed like she wasn't feeling well still. I took her back to the vet yesterday where they confirmed she had a scrap on her leg that is infected. They kept her overnight on iv fluids. I got a phone call this morning. The infection spread to her boood stream and now they are giving her a stronger dose of antibiotics. Will she make it? When she comes home what kind of care will she needs? Also she has ate very little.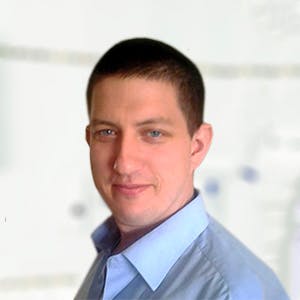 3320
Recommendations
In these cases aggressive antibiotic therapy and fluid therapy are required, I cannot give you an indication on whether or not she will make it due to there being too many variables which may affect the outcome. Once she is home, you Veterinarian will give you instructions but generally continue any prescribed medication and ensure that she is eating and drinking. Regards Dr Callum Turner DVM
Add a comment to Nike's experience
Was this experience helpful?
Cash
American Bulldog
3 years
0 found helpful
Hi, my 3 year old american bulldog has been undergoing treatment for about 9 months for a septic joint staph infection...He has been on antibiotics since he was diagnosed along with a list of other medications when he was first treated... We monitor his levels every few weeks to make sure nothing is decreasing or changing. We recently brought him for a recheck and now they want to change his antibiotic back to one that we had used previously bc his kidney values were increasing. Should we be trying a different atibiotic? Also it concerns me that he has been on antibiotics for 9 months and this still hasnt cured him...Its very stressful because I feel like nothing will work at this point, not to mention the thousands of dollars we have spent trying to get him back to normal health. I really just need some advice on what plan of attack would be best, and if its okay that he has been on antibiotics for so long. Thank you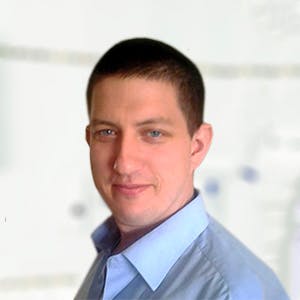 3320
Recommendations
We are always, as a profession, trying to reduce the use of antibiotics and our reliance on them; at this point, I do not see much value in placing Cash on the original antibiotic, I would be looking at having a sample taken for culture and sensitivity testing to ensure that your using an effective antibiotic for the specific infection. Generally dogs are placed on a broad spectrum antibiotics whilst the results of a culture and sensitivity test come back, once those results come back we switch to the antibiotic indicated from the test. Regards Dr Callum Turner DVM
Can a blood clot in a dogs brain be related to an untreated urinary tract infection?
Add a comment to Cash's experience
Was this experience helpful?
Buddy
Golden Retriever
12 Years
0 found helpful
Our older golden retriever (12 yrs) became significantly less active a few weeks ago, gradually becoming weak and wobbly, and just generally not himself. We keep preparing ourselves for "the end" but he seems to rebound with a small burst of energy, followed by going back to a semi-lethargic state. He is eating and drinking (occasional vomiting).

We took him to the vet (twice now) - first time, CBC was done, X-rays, and he left with anti-inflammatory meds. Two weeks later (today) we took him again because he began drooling and seemed even weaker and more wobbly. Again, we were prepared to hear he was "actively dying" or similar.

CBC today revealed he has an active infection (we don't know where) and enlarged heart. Slightly elevated protein. Since we now know there's an infection, he was given IV antibiotics and we came home to nurse him back to health with antibiotics. We really can't afford a hospital stay, so we'll do our best to take care of him.

What can we do to support his health and chance at recovery. The vet today said he was "near shock" (so that's hopeful).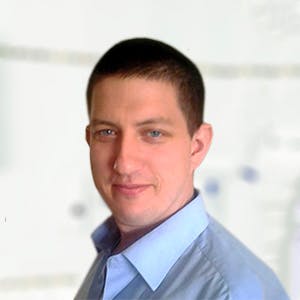 3320
Recommendations
Apart from giving the antibiotics and any other medications that Buddy is receiving; other care that you can give is ensuring that Buddy is sufficiently hydrated, is fed a high quality food, is up to date with vaccines/flea/tick/worms etc… I would avoid supplements unless your Veterinarian has specifically mentioned a deficiency in something. Other than that, tender loving care and good nursing care goes a long way. Regards Dr Callum Turner DVM
Add a comment to Buddy's experience
Was this experience helpful?
N/A
pitbull
6 Months
2 found helpful
Hi, My name is Kayla Baylor. I recently had a horrible experience with a surgery for my puppy to remove a foreign object. I was wondering if you could give me some information or try to ease my concerns.
I have a six month old pitbull puppy who ate his rope chew toy (which I did not know at the time). He started vomitting uncontrollably and not eating. I took him a vet and thought he had eaten pieces of my wood deck as I saw chunks in his usual play area. He was given fluids to hydrate and anti nausea meds until the surgery took place. The surgeon told me everything was removed but my puppy was not recovering well. He would not eat and seemed very down and not himself at all. 2 days after the surgery the doctors released him to me but he still wouldnt eat and he was still very weak. Just a few hours after he was released to me I brought him back because he still would not eat and the staples on his belly were oozing a pink liquid. The doctors gave him more fluids and penicillin and wrapped his belly to control the oozing and sent him home to me. Again he is not eating and not feeling well so of course I bring him back and I am told that they have found
bacteria somewhere inside where they cut him to remove the rope toy. They said I needed to bring him to an E.R. as it was very serious and he was critical. I took him to a specialist for septic peritonitis and he told me that my puppy should have been back to his normal self 2 days at most after the surgery. He explained to me that my puppy really had no chance of a recovery because the bacteria was present in the first surgery. I am wondering if you can tell me how successful the surgery is to remove a foreign object and how likely is it that the bacteria present could have happened anywhere I took him for the surgery. In the end my puppy was put to sleep. The mortality rate of a surgery for septic peritonitis is very high and my puppy was already in pain from the first surgery. I did not want to put my puppy through the surgery and have a high chance of him not making it. I am just very confused and sad because I loved him so much and I am upset
because if there was something done wrong on the part of the surgeon who did the surgery I want to know. Any information you can give I would appreciate. Thank you very much.
Kayla Baylor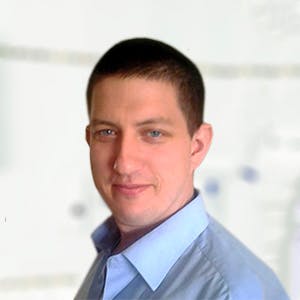 3320
Recommendations
Condolences on your loss, it is normal to have questions after losing a loved one. Opening the gastrointestinal tract is always a messy business as you are taking a clean surgical site and opening up the contents of the stomach or intestines which have bacteria and other pathogens present which can cause complications. When opening the gastrointestinal tract the section which is to be opened is lifted out of the abdomen and gauze or sponges are packed in around the abdominal incision to prevent anything from falling or running into the abdomen, once the object is removed, the stomach or intestine is closed in a specific way so that the serosa is in contact which helps form a barrier in the first four days to assist in the healing process (and to prevent leakage), then the area is thoroughly washed with saline before having omentum placed over it and being returned to the abdominal cavity. There are different methods of closing the incisions and depending on the type of foreign body a long incision may have been made (long foreign bodies like string, rope and fishing line are quite complicated as opposed to a simple ball). Dehiscence of the sutures or inadequate technique may have played a role in the cause and it isn't possible to determine if the operating Veterinarian was at fault unless a necropsy (post mortem) is carried out to see if there are some anomalies. Regards Dr Callum Turner DVM
Add a comment to N/A's experience
Was this experience helpful?