By Mel Lee-Smith
Published: 07/10/2020, edited: 09/21/2021
Save on pet insurance for your pet
You don't have to choose between your pet and your wallet when it comes to expensive vet visits. Prepare ahead of time for unexpected vet bills by finding the pawfect pet insurance.
Overview
Updated: 9/21/2021

One of the best-known pet insurance companies, Trupanion does things slightly differently than other providers, with adjustable, per-condition deductibles. Although premiums are a little more expensive compared to other options, Trupanion offers flexible policies and the option to change the deductible and monthly payment amount at any time.
Is Trupanion the best pet insurance for your dog? Our unbiased review of Trupanion pet insurance covers everything you need to know, including the average costs of monthly premiums and coverage as well as information about deductibles and claims.
How much does Trupanion pet insurance cost?
The cost of Trupanion pet insurance will vary based on your dog's age, breed, and gender, as well as your deductible amount and any add-ons you purchase.
Monthly premiums and deductibles

Monthly premiums start at $59 for dogs on average. Deductibles are adjustable and range from $0 to $1,000.

Unlike most pet insurance companies, Trupanion offers lifetime coverage per condition with no payout limits. That means, instead of paying an annual deductible, you'll pay a deductible per condition or accident. After you've paid your portion of the fees, Trupanion will cover 90% of the costs related to that condition. This figure isn't adjustable, which is one reason why the monthly premium is a little expensive compared to other options.
Trupanion may adjust monthly payment amounts according to average veterinary costs in your area. Rates won't change depending on the number of claims you've filed. You can change your deductible at any time by calling Trupanion's customer service line at (888) 733-2685.
Add-ons

The Recovery and Complementary Care add-on costs up to $30 and covers natural and alternative therapies. A one-time administration fee of $35 also applies when signing up for a policy.
The Pet Owner Assistance add-on package costs $4.95 a month and includes liability insurance, boarding fees for hospitalizations, holiday cancellation, and more.

Refund policy

If you change your mind about Trupanion or if you're not satisfied, you can apply for a refund within 30 days as long as Trupanion hasn't paid a claim for you.
How do I file a claim with Trupanion?
Select veterinarian clinics and hospitals using Trupanion's software can submit a claim for you and receive payment within minutes. If your clinic doesn't use Trupanion's software, you can download and submit a claim form for reimbursement on Trupanion's website, or through email or fax. The claim form is a page long and asks for basic information about your dog's condition, injury, and treatment.
According to Trupanion's website, over half of all claims are processed within 24 hours. All claims are processed within 60 days. Trupanion reimburses pet parents with a check in the mail or through direct deposit into a checking or savings account.
What does Trupanion pet insurance cover?
Trupanion specializes in unexpected and emergency veterinary care costs. It does not cover routine check-ups, exam fees, vaccinations, spay/neuter, dental cleanings, and similar procedures.
Accidental injuries and illnesses
Trupanion covers costs related to accidental injuries and unexpected illnesses. These include diagnostic tests, hospitalizations, surgeries, and prosthetics, as well as prescription medication, supplements, and food. Dental accidents and illnesses are covered as well.
Genetic and breed-specific conditions
Trupanion covers a wide range of congenital and breed-specific conditions. A few of these include hip dysplasia, diabetes, and liver disease. These conditions typically require long-term or even lifelong treatment, resulting in thousands of dollars in veterinary costs.
Unexplained symptoms
Trupanion covers veterinary care for dogs experiencing chronic or unexplained vomiting, diarrhea, and other symptoms.
Add-ons
Pet parents can also purchase additional coverage for their dogs to cover the cost of alternative therapies. The Recovery and Complementary Care package covers alternative therapies, such as:
Homeopathic treatments

Rehabilitation

Behavior modification
The Pet Owner Assistance Package covers liability insurance in case of unintentional property damage, as well as boarding fees due to the hospitalization of the pet parent and advertising fees for lost dogs.
How to apply for Trupanion
Pets between the age of 8 weeks and 14 years living in the United States, Canada, and Puerto Rico are eligible for coverage.
The first step in applying for coverage is getting a quote. Enter some basic information about you and your pet, including your location as well as your pet's age, breed, and gender. Then, you can choose and even customize your deductible to suit your budget. Once you've chosen your deductible, you'll enter your name and address and choose your veterinarian. 
After that, you'll just need to proceed with payment. Trupanion will confirm your dog's insurance policy and your online account information via email.
What is the waiting period for Trupanion?
The waiting period for new customers is 5 days for injuries and 30 days for illnesses. The waiting period is much shorter than the average of 14 days for injuries. Any accidents or conditions diagnosed during this waiting period will not be covered. This also includes any symptoms that appear before the waiting period ends.

Trupanion reviews
Reviews on sites like Consumer Affairs and the Better Business Bureau are mixed. Many pet parents praise Trupanion for covering most of the costs of expensive treatments, like cancer and amputation. However, some pet parents noted that getting claims approved was a difficult process without solid proof that the condition was not pre-existing.
Credibility
Pet parents should know that Trupanion Managers USA, Inc. and its underwriter, American Pet Insurance Co., have paid over $400,000 in fines to the Office of the Insurance Commissioner in Washington between 2016 and 2019, according to a report published by the Veterinary Information Network.
In 2016, the state agency fined Trupanion Managers USA, Inc. $150,000 for using unlicensed call center employees to sell over 3,000 policies valued at over $3 million in monthly premium payments. 
American Pet Insurance Co. was fined $250,000 the same year for mishandling complaints and cancellations as well as charging incorrect rates. The state agency chose to suspend a portion of the fine as long as the company planned to comply. However, part of that suspended portion was reinstated after American Pet Insurance Co. continued to charge incorrect rates.
In 2019, Trupanion Managers USA, Inc. was fined $100,000 for again failing to comply with state insurance laws. The company rewarded veterinary practices for referrals with gifts exceeding the maximum amount of $100 in a 12-month period. Additionally, Trupanion paid unlicensed personnel and online platforms to generate leads and market their services to pet parents, veterinary clinics, adoption shelters, and more.
Is Trupanion pet insurance right for my dog?
Trupanion may be a good fit for dogs with no pre-existing conditions. Because Trupanion offers adjustable deductibles, covers 90% of veterinary costs, and offers unlimited payouts, it's an excellent option for pets that take a lot of prescription medications or require regular veterinary care for a chronic condition.
However, Trupanion is more expensive than other pet insurance providers. Those looking for more affordable pet insurance may want to shop around before choosing a provider.
Not sure which is the best pet insurance provider for your dog? Compare pet insurance plans now and save hundreds of dollars a year in pet care costs!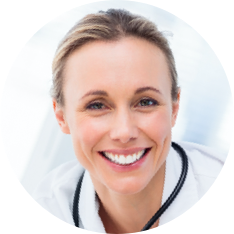 Does your pet have a supplement plan?