What is Hydrotherapy?
Hydrotherapy for dogs is a form of recovery therapy that allows the canine to use the buoyancy of water to prevent bearing weight on injured or disabled portions of the body. Hydrotherapy is used to aid postoperative recovery times and slow the actions of degenerative conditions. Hydrotherapy can be delivered in the form of pool-based exercises or through the use of an underwater treadmill. Canines are often referred to a hydrotherapist (therapy instructor) by their veterinarian or veterinary surgeon.
Book First Walk Free!
Hydrotherapy Procedure in Dogs
Prior to beginning hydrotherapy, the canine is treated by an in-clinic or hospital veterinarian. The veterinarian often refers the canine to a therapist in order to restore the dog's strength and mobility. The hydrotherapist will evaluate the dog and determine what level of fitness he/she is at and then go on to determine the therapy plan. The canine may be recommended to pool-based therapy or underwater treadmill therapy.
Pool based therapy requires the canine to use a harness in order to maintain his/her position in the water. The pool itself is heated to allow the warming effects to sooth aching muscles and joints. The pool is generally small in size, just large enough for the dog to move around freely and for the therapist to interact with the canine. The pools are also designed with a ramp to allow easy entry and exits from the hydrotherapy area.
Underwater treadmill hydrotherapy entails the use of a treadmill belt enclosed in a small tank. The tank is filled to a level appropriate for the specific dog and the condition said dog is recovering from. The speed of the treadmill is also to be determined by the hydrotherapist, but is usually programed to a low speed. The hydrotherapist assists and supports the patient while he/she walks along the underwater treadmill.
Efficacy of Hydrotherapy in Dogs
Hydrotherapy for dogs, paired with veterinary medical treatment, can significantly improve the rate of healing and even improve the quality of healing after a traumatic injury or surgery.
Hydrotherapy Recovery in Dogs
Hydrotherapy is a form of recovery in itself, as the act of swimming or use of an underwater treadmill allows the canine's body to regain strength and mobility. Hydrotherapy may be needed for only a few week to years, depending on the canine's condition.
Cost of Hydrotherapy in Dogs
The cost of canine hydrotherapy differs slightly depending on whether the canine received pool-based hydrotherapy or underwater treadmill hydrotherapy. Pool-based hydrotherapy costs about $36.00 for the initial consultation, $30 for a single pool treatment, and about $20 for a fitness swim with a certified hydrotherapist. For underwater treadmill hydrotherapy, the initial consultation runs about $47 and a single treatment is about $35.
Dog Hydrotherapy Considerations
Hydrotherapy will aid in the dog's healing processes, but will not cure the canine of any ailment. Studies have shown that dogs suffering from muscular, neurological and skeletal ailments have presented a higher quality of healing with hydrotherapy than those who did not engage in a form of therapy.
Hydrotherapy Prevention in Dogs
Only developed conditions can be prevented and discourage the need for canine hydrotherapy. Obesity is the number one primary condition that often leads to joint conditions in canines, requiring the later need for hydrotherapy. Other conditions that could prevent a dog from needing hydrotherapy include hit-by-car incidences, falls and overtraining.
Hydrotherapy Questions and Advice from Veterinary Professionals
Duncan
Mixed
6 Years
1 found helpful
My dog is doing swim therapy. I was told that going up and down the stairs in the pool can actually hurt him. One dog had acl surgery his friend had no surgery. The vet is saying the step climbing in and out of the pool is harmful for both dogs.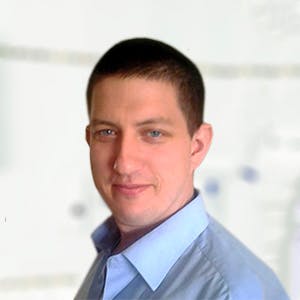 3320
Recommendations
Generally we prefer if a dog has a few weeks of rest after surgery before starting to climb stairs and would prefer a month or more before doing so; ideally Duncan should be lifted and carried whenever possible especially during the first four to six weeks post surgery. You should follow your Veterinarian's guidance as Duncan is under their duty of care. Regards Dr Callum Turner DVM
Duncan had surgery 1 year ago. Is the stair climbing in and out of the pool doing harm. He swims every other day for about an hour.
Add a comment to Duncan's experience
Was this experience helpful?