What is Acute Sudden Diarrhea?
Diarrhea can last for several days to several weeks, and can even last a month without proper veterinary care. If your dog has diarrhea for under a day, there may be no real cause for concern, but it will be important to watch over your dog to see if other symptoms develop. 
Canines can get this illness from time to time, and it typically lasts two to four days. If it persists and becomes a chronic condition, contact the veterinarian to see precisely what is causing your furry companion's digestive trouble.
The condition of abnormally frequent loose and runny stools is known as diarrhea, and acute diarrhea is characterized by one cause with a sudden onset.
Book First Walk Free!
Symptoms of Acute Sudden Diarrhea in Dogs
Symptoms of diarrhea are straightforward and common at times; however, if your dog has black diarrhea, then there could be internal bleeding and your dog must be seen by a veterinarian immediately. Symptoms of acute (sudden) diarrhea include:
Very loose stools, almost liquid-like
Flatulence
Mucus in the stool
Straining when defecating
Lethargy
Dehydration
Fever
Malaise 
Loss of appetite
Loss of weight
Types
In some cases of diarrhea, the underlying cause may be parasites. Dogs can get parasites from eating things they shouldn't eat, such as soil or feces. They can also get parasites if they accidentally eat food or drink water that is contaminated. Puppies can become infected from their mother. Parasites that can give your dog diarrhea are:
Roundworm
Whipworms
Hookworms
Giardia
Coccidia
Salmonella
E.Coli
Causes of Acute Sudden Diarrhea in Dogs
What gives dogs diarrhea? Certain types of breeds can come down with diarrhea more than others, such as German Shepherds, due to a higher percentage of this breed having pancreatic issues. Also, young puppies are more likely to get diarrhea due to parasites than adult dogs. Acute dog diarrhea can be caused by several factors. These causes can be:
Sudden dietary changes
Intolerance to certain foods
Eating spoiled food
Parasites
Poisonous substances that are ingested
Ingestion of an object
Reaction or allergy to a substance
Infection, either bacterial or viral
Inflammatory bowel disorder
Liver disease
Kidney disease
Cancer of the digestive area
Medication
Digestive area tumors
Colitis
Stress
Gastrointestinal disorder or stress
Diagnosis of Acute Sudden Diarrhea in Dogs
If your dog has diarrhea for more than 24 hours, it is time to take them to the veterinarian. Be sure to provide easily accessed, fresh water so your pet does not become dehydrated. When you take your dog to the veterinarian, the doctor will ask you when the onset was, or whether your dog consumed anything different or something they should not have, such as garbage. A generalized history of the last few days will be helpful.  
The veterinarian will then assess your dog for underlying medical disorders or abnormalities. Blood work can indicate irregularities in digestive function. If possible, a fecal sample will be analyzed. The vet may perform imaging tests like an ultrasound of the abdomen and lower intestines, a biopsy, or endoscopy.
Treatment of Acute Sudden Diarrhea in Dogs
Many acute and sudden dog diarrhea episodes can be monitored by you at home. Observing your companion during the time they have the loose and runny stools is crucial; you must be sure they are drinking water to avoid becoming dehydrated. In terms of eating, it is a good idea to withhold food for twelve hours to allow the GI tract to rest and heal. Gradually add boiled chicken and rice to the diet, and if you prefer, you can give them a probiotic supplement. The bland diet should be fed for a few days. Avoid all medications or over-the-counter drugs.
If the sudden onset diarrhea does not resolve within a day or two, or if the episodes are continual, consult the veterinarian without delay. If your pup is dehydrated, they will be hospitalized and fluids will be given intravenously. Antidiarrheal products may be prescribed to regulate the system again and reduce inflammation in the intestines.
Recovery of Acute Sudden Diarrhea in Dogs
In terms of recovery, once the veterinarian has made an accurate diagnosis, they will instruct you on what to do at home. If the diarrhea is caused by a more serious, underlying disorder, recovery and management may vary depending on what the diagnosis is.
Your pet may need medication and require a follow-up visit to the clinic. Home care may involve easing your dog back into their regular feeding routine. Discuss temporary solutions like bone broth or chicken and rice. It may help your dog to have pumpkin or sweet potato as a remedy for diarrhea. Full of fiber and vitamins, small servings can work toward bulking up the stool. 
For the future, prevention of diarrhea can be quite successful. In order to help keep diarrhea at bay, your pup should be up-to-date with vaccines.  Keep them away from trash, spoiled food, or from eating dirt and soil. Do not allow your dog to eat feces of any kind or drink dirty "puddle" water, and if you plan on changing your dog's diet, always do so very gradually. 

Acute Sudden Diarrhea Questions and Advice from Veterinary Professionals
Skye
Labrador Retriever
8 Years
0 found helpful
We went away in January and left Skye with my sister and her family. She experienced over a week of constant liquid diarrhea (with straining, going out 15x a day). We called our vet and they said to put her on a rice/chicken/pumpkin diet. She was diagnosed with stress colitis which lasted 1.5 weeks. Fast-forward to late February when we had another week long bout, then, once again, suddenly better (the day of our vet appointment).

She just started another round of diarrhea. She is straining, going 10+ times a day, but eating and drinking normally. She's a bit subdued, but not enough that she's not following me around like normal. I can't pinpoint any changes that would cause this. Sincerely appreciate any thoughts or suggestions. The accidents at night are hard on both of us.
Add a comment to Skye's experience
Was this experience helpful?
Michaela
Goldendoodle
6 Months
0 found helpful
My puppy has had diarrhea off and on for a few weeks. We took her to the vet the first time and they gave her dog immodium and a shot to stop the diarrhea. Since that day 1-2 times a week she will randomly get diarrhea again. Last night it started and is just pouring out of her. Help! As far as we know she hasn't gotten into anything. But she is getting really thin and it is scaring me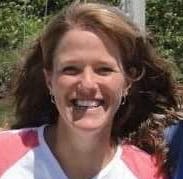 1611
Recommendations
Since Michaela isn't responding to the medication as expected, it would be a good idea to have a recheck for her with your veterinarian. There are many causes of diarrhea, including parasites, dietary indiscretion, and infectious disease. They'll need to see what is going on with her to be able to treat her. In the meantime, puppies are GREAT at eating things that they shouldn't, so make sure that that isn't happening.
Add a comment to Michaela's experience
Was this experience helpful?
Nym
Lab shepherd mix
8 Years
0 found helpful
Dog has sudden very liquid diarrhea as of this morning. Has had several accidents inside and I've taken him out quite a bit more than usual. Lab Shepard mix, eight years old, otherwise acting normal. Drinking plenty of water.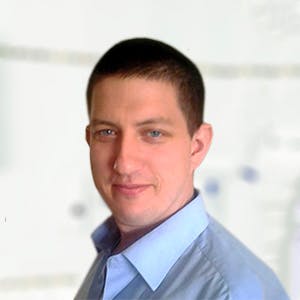 3320
Recommendations
There are a few possible causes for the sudden onset of diarrhoea in a dog, commonly associated with the ingestion of something nasty (dead animal or something toxic), infections, parasites, foreign objects, sudden dietary changes, tumours, stress, internal disease (liver or kidney) among other causes. Monitor Nym for the time being and ensure that Nym is hydrated; visit your Veterinarian if there is no improvement or symptoms get worse. Regards Dr Callum Turner DVM
Sounds like my Belgian malonoise same thing!! Wonder if we have a virus..
Add a comment to Nym's experience
Was this experience helpful?
Jessie
German Shepherd
4 Years
2 found helpful
Dog all of a sudden has diarrhea. No change in food. Wants to eat but hasvery loose stools for 24 hours. I withheld food tonight but she has food allergies to grain and chicken. What could cause this???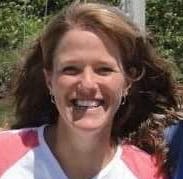 1611
Recommendations
Thank you for your email. There are many reasons for diarrhea in dogs, including dietary indiscretion, parasites, intestinal infection, or food intolerance. If her diarrhea doesn't clear up in 25 hours with the fasting that you gave her, it would be best to have her examined by her veterinarian, as they can examine Jessie, determine what might be going on, and give any treatment that might be necessary. I hope that she recovers uneventfully.
3 out of 4 dogs at home now have diarrhea. Im freaking out! We thought it was a behavioral thing with 1st dog, then maybe 2nd one was craving attention (he pooped in his bed after 10 minutes of night night, then again after cleaning him up, did it again. Now tonight (4 days since 1st one had issues), our 3rd dog just had an episode in our bed.
Add a comment to Jessie's experience
Was this experience helpful?
Chloe
Bull and Terrier
3 Years
0 found helpful
my 3 year old bulldog mixed came down with diarrhea 2 days ago, never before had she had this. She does like to chew on things, but I did not find any evidence of that. Yesterday she was much better and stool was a bit firmer than the puddle of the day before, but today it's back to a puddle with what appears to be mucas. She is drinking water normally, and playing, and does not appear to be in pain at all.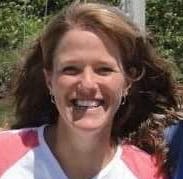 1611
Recommendations
Thank you for your email. There are many reasons that a dog might get diarrhea, including parasites, dietary indiscretion, or an intestinal infection. Since Chloe's diarrhea doesn't seem to be resolving, it would be a good idea to have her seen by your veterinarian, as they can look at her, do any necessary testing or treatments that she may need, and get her feeling back to normal quickly!
Add a comment to Chloe's experience
Was this experience helpful?
miken
Golden Retriever
10 Years
-1 found helpful
I have a 10yr old golden retriever that suddenly has diarrhea. Everything else is normal. It has been 2 days and the now the stools are showing signs of getting more solid. He is drinking plenty of water and eating has not changed and he is still running around the yard as usual. No weight loss or lethargy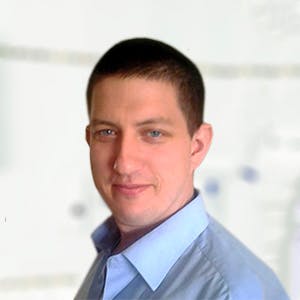 3320
Recommendations
Diarrhoea may occur for a number of reasons and may resolve without intervention, other times diarrhoea is caused by something more serious like infection or another cause and requires treatment; if Miken stool is firming up, it is a good sign, try adding a little plain canned pumpkin to up the fibre intake. If Miken still has diarrhoea after three days I would recommend visiting your Veterinarian for an examination. Regards Dr Callum Turner DVM
Add a comment to miken's experience
Was this experience helpful?
Brucey
American Pit Bull Terrier
0 Years 5 Months
-1 found helpful
He has diarrhea, vomiting and extremely lethargic. Started suddenly yesterday, will hardly eat or drink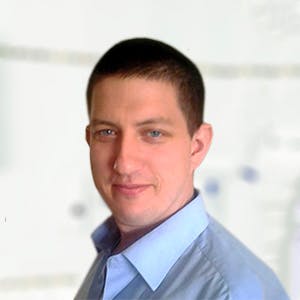 3320
Recommendations
Vomiting and Diarrhoea may occur in unvaccinated puppies due to parvovirus which is a highly fatal disease if not treated (symptomatic and supportive) immediately. I would take Brucey to your Veterinarian for a check and possibly for fluids if dehydrated. Other possible cause may be due to other infections, parasites, foreign bodies, food intolerance or poisoning. Regards Dr Callum Turner DVM
www.vetary.com/dog/condition/parvo
Add a comment to Brucey's experience
Was this experience helpful?