What is Neospora Caninum?
There are many silent killers in this world, and cancer is usually the first one we think of. However, that is not the only silent lurker when it comes to pet disease. Neosporosis is a very deadly parasite that lives in infected cattle, mostly. This is important to note for pet owners that feed their pets raw diets or possibly live on ranches.
Neosporosis parasites start as unsporulated oocytes, which are passed through feces, water, food, or soil. Once ingested, they live in the body and become sporulated. The final, and deadliest, is when they are fully grown into tachyzoites.
Neosporosis can affect any species of animal, whether they are domestic, captive, or wild. Neosporosis is also widely known to affect unborn animals, just like toxoplasmosis.
Canine Neosporosis is a microscopic protozoan parasite with worldwide distribution. A disease similar to toxoplasmosis, it attacks animal's brain and spinal cord and slowly shuts down their body. Neospora caninum is a very deadly parasite that should not be taken lightly. Be aware of your dog's whereabouts and do not feed them raw beef if at all possible. It could be a simple step in saving their life against a tragedy. If you are the owner of cattle as well, vaccinate your livestock to help prevent the spread of this deadly disease.
Book First Walk Free!
Symptoms of Neospora Caninum in Dogs
As with most parasitic diseases, symptoms may not always be prevalent until it is too late. When symptoms do show, they come on very quickly and progress rapidly. One account of a pet owner whose dog received Neosporosis after eating raw hamburger mince was that the symptoms showed up after only two days. Symptoms include:
Hindlimb paralysis (commonly in puppies)
Ulcers
Pneumonia
Peritonitis - an infection of the lining of the abdomen after a rupture
Hepatitis
Staggering
Slow reflexes or reaction time
Blindness
If you recognize any of these symptoms, take your pet to the veterinarian immediately. If it is caught in early stages, they can give your dog medicine to help treat the symptoms of neosporosis.
Types
There is only one kind of neosporosis, and that is neospora canum. Even though the disease is mostly spread by infected cattle, there is no other form of this parasite. It is very closely related to Toxoplasma gondii, which made it difficult to diagnose for years.
Norway was the first country to distinguish the difference between the two in the mid-1980s, naming Neosporosis as a muscular degeneration type disorder. Since its increase of cases and further studies, veterinarians now have the ability to tell the difference between Neosporosis and toxoplasmosis.
Causes of Neospora Caninum in Dogs
As previously mentioned, Neospora canum is transferred mostly by infected livestock, particularly cattle. This can be because a dog eats an infected, aborted placenta or from eating raw beef. Dogs will contract the parasites from eating tissue of an infected animal that has the parasite cysts in it.
Once the dog eats the infected flesh, the oocytes bursts and the life cycle starts all over again. The parasites create new oocytes in the dog's body, which are shed through feces and then the cattle eat the infected soil which causes a full circle.
Diagnosis of Neospora Caninum in Dogs
There are many steps to diagnosis Neosporosis as it must be checked with complete accuracy. Without careful scrutiny, your pet could be misdiagnosed and not given the proper treatment. When in the hospital, your vet will perform tests such as:
Biopsy
PCR/Immunohistochemistry
Serum Antibodies
Smears
The veterinarians will use a polymerase chain reaction (PCR) to check for disruptions in the pet's DNA due to parasites in the tissues. This is the most common and effective way to check for Neosporosis, although some veterinarians will do various biopsies to check tissues for parasites as well.
Treatment of Neospora Caninum in Dogs
Unfortunately, there is no full treatment for Neosporosis. If in small puppies, young dogs, or senior dogs the paralysis has already set in, it is too late. There are a set of drugs that can be given to help ease symptoms and provide comfort for your pet, but it is likely they will not recover.
The drugs that are commonly prescribed for Neospora caninum are clindamycin for about 4 weeks up to 8 weeks. They may also prescribe trimethoprim-sulfadiazine and pyrimethamine. For puppies, if one puppy is diagnosed, it is important that a pet owner distributes treatment to littermates before symptoms start showing.
Recovery of Neospora Caninum in Dogs
Puppies have a very low prognosis as do senior dogs. For them, it is better that you just keep them comfortable and give them their full medication until the end. The pet owner in the previously mentioned story made the decision to put her pet to sleep to reduce its suffering.
For puppies, it is hard to prevent the disease as it is contracted congenitally, however, you can help prevent it in older dogs by keeping them away from livestock and not feeding them raw beef. This reduces the risk of them contracting the disease accidentally.
There is a vaccine that livestock owners can give their cattle to help prevent the contraction of Neosporosis. It is 81% effective, which is a great deal better than leaving cattle unvaccinated. This could be the future of keeping both cattle and canines safe.
While there have been no reported cases of Neospora caninum affecting humans, it is probably better that pregnant women should have minimal contact with infected dogs or cattle. Because it is related to toxoplasma gondii, which is transmitted through cats, there is a chance it could have the same effect on unborn humans as well.
Neospora Caninum Questions and Advice from Veterinary Professionals
gladdie
German Shepherd
6 Months
0 found helpful
have a puppy a german shepard.. she has been diagnosed as having neospora.. my question is how long do they live. she can get around with her stiff legs and does everything like a normal dog does..
Add a comment to gladdie's experience
Was this experience helpful?
bob
Dogue de Bordeaux
14 Weeks
0 found helpful
my 14 week old puppy one back leg was dragging and he was kuckling taken him to the vets and waiting for blood results for neopspora he has started meds and just after the first does has shown improvement still has times were his leg is week but he is not knuckling as much only been on his meds just over 24 hrs now
Add a comment to bob's experience
Was this experience helpful?
Ginny
terrier
6 Months
0 found helpful
Medication Used
Clindamycin Hydrochloride
My puppy Ginny one day just stopped using one of her hind legs. No trauma was noted no injuries was seen. We took her to the vet and sent us home saying it was growing pains. We went back two days later and said something has to be wrong. They did X-ray and did lab work CBC and UA. Came back clean. They said come back in a week. Well the limping turned into a foot drop and it started affecting the other leg. She still has some contractures in her hind legs to sometime pick her self up but then just drags them. She is able to hold her urine but as soon as she is picked up or puts pressure on the bladder she pees.... the vet finally saw the urgency and gave her antibiotics for Neosporosis two days ago. I'm hoping it's not too late.

My question is (I'm a chiropractor) I've studied the nerves system. I've checked her sensory (light touch and pain) and motor components of her hind legs and it still there. She just doesn't want to use her hind legs I'm guessing because of pain and being uncomfortable. Her bladder is only affected with increase interthecal pressure. With all this is info, is it to late?
This sounds almost identical to our story we are living now. We were sent to orthopedic specialist today and after test was told that it was not surgical but bad news is he was stumped and had no idea what could be going on. I will be at our vet in am when they open their doors. I'm scared and my heart breaks for her and yours as well.
Add a comment to Ginny's experience
Was this experience helpful?
Molly
Golden Retriever
2 Years
0 found helpful
My Golden retriever might have Neospora. Not entirely sure, I need to follow up with another appointment. About a month ago, our dog got a really bad seizure. Took her to the pet ER and they diagnosed her with epilepsy and started her on meds. After three seizure, we noticed her hind legs not acting as normal. Having trouble walk up the stairs. Also notice that the color pigment in her nose changed, showing patches of pink where it ise to be black. Anyways, she had another seizure just a couple of days ago. This time she camp developed sores near her nose that she constantly scratches along with the pigment in her nose going ever more pink loosing its blackness. She has tremors when she sleeps and it seems like her hind legs are struggling more. I starting not to sound like epilepsy and more like nerospora. Will continue to give her anti-convulsion meds, but I am going to bring with up with the vet the next time I see them which will be very soon
Add a comment to Molly's experience
Was this experience helpful?
Bernie
Mastiff x ridgeback
14 Weeks
1 found helpful
My dog Bernie is 14weeks old. He went into the vets as he was lazy and had a high temperature and wouldent eat. He now has left the vet with not signs of illness really(he isn't him self though) and he carnt walk, looks like he has lost control of his back legs. What do I do. Can I do anything to help him? Is it to late? Any help would be appreciated.
We have a puppy with Lola's Rescue named Yukon that experienced the same symptoms. He spent 10 days in the emergency vet and is now paralyzed in his back legs. He still is full of life and has quickly learned to walk without use of back legs. He eats, chews things like most puppies and wants to play with toys. We have Yukon on a 90 day dose of Clindamyicin to prevent the spread through his body and yes while we caught it after loss of use in back legs he is doing great and thriving. He now has a wheelchair we are working with him to use when outside or going for adventures. He loves car rides and being with the kids in the foster home and other puppies. While the diagnosis is not what we were hoping for it did help that we reported to the USDA so that they can require testing from the ranches that the feral dogs came from. We saved Yukon and have no regrets. He is the best puppy in the world and are confident he will live a long life.
We too have a similar experience, can't get up nor walk up and down the stairs and collapses. Many test and not many answers, have you had any updates?
Add a comment to Bernie's experience
Was this experience helpful?
Otto
Chihuahua
4 Years
1 found helpful
Hi, I am not an english native speaker, so please forgive me.

My 4 years old Chihuahua has Neospora Caninum (at least, that is what the vet said).

He is in pain, he cries very loud every morning, he trembles. I am so sad because he is suffering. He is not able to walk. He eats, but less than before. I am not sure if he will make it through. I don't want to put him to sleep, but I don't want him to suffer either.

He was just fine 5 days ago. He was happy, walking around and wagging his tail. The vet is giving him Clyndamicin and a pain reliever.

What should I do? I don't want to keep him alive if he is suffering (and he is, a lot). Do you think he will recover?

Thank you for your time and your advice.
How is your dog? My 5-year-old rat terrier has also been diagnosed with it and has been treated for about 12 weeks. Pain seems to have improved some, but she is not the same dog. Activity level practically nonexistent. Like you, I wonder if she is miserable, and I don't know what to do. I am heartbroken.
Add a comment to Otto's experience
Was this experience helpful?
Mylo
Greyhound
3 Years
2 found helpful
Medication Used
Clindamycin Hydrochloride
We got Mylo as a rescue greyhound aged just 1 year. He is a lovely boy and full of energy. When we adopted him, we were concerned that he was kennelled with his brother who had paralysis in his rear end and was incontinent. The kennels assured us that this was not heriditary and his brothers problem was neurological.

Mylo has always been full of energy and loves to play. During the 2 years we have had him, we did notice that very occasionally his rear legs would seem to "misfire" and also also he is not the most reliable when it comes to urinating - we put this down to him being an anxious dog as he did not like tube separated from us at all.

Fast forward to now and he has a positive diagnosis for Neospora and not doing well all.

A few months ago, we noticed that he seemed to have a general lethargy and was not as active as he used to be. Also coupled with this he seemed to have an great thirst - he would drink 3 - 4 litres a day - and of course wee a load more - he also started to become more unreliable indoors and starting having more accidents indoors (urinating). He seemed to loose the ability to be able to jump up onto his favourite bed also.

We took him to the vets and then started a seemingly endless raft of tests. Blood tests showed really strange results with elevated liver enzymes slight low white count and very high CK results. We spend a long time having test after test with no diagnosis.

About 3 - 4 weeks ago he took a turn for the worse and suddenly started going downhill rapidly and has lost his appetite - within 1 week he went from 33kg to 28kg and has become extremely unsteady on his legs. Our vet suspected Neospora and started treating accordingly thankfully whilst we waited for the results which came back positive.

That brings us to where we are now - we are desperately trying to feed him anything to get him to put on some weight but just when we think we are getting somewhere, he doesn't want to eat the next day. He is terribly unsteady on his legs and often times for some reason he will just stand in the one spot looking vacant. He has moments when he has a sudden lease of life - like last night he played ball with our other dog which surprised us, but after that it was back to being very wobbly.

We are about 3 weeks into treating him with Clindamycin and unfortunately we have not seem any improvement in his condition. At the moment it seems to be a battle to see if we can stop the weight loss and try to get some weight on him - but I hate to admit it, it seems like a loosing battle.

I will update this later if I can. The reason for posting this was to let people know that Mylo must have contracted Neospora through his mothers placenta and it has laid relatively dormant in Mylo for almost 3 years and then something has triggered this into action with devastating results. It seems more than likely this is what his brother had as a puppy but for some reason it did not manifest in Mylo until now - I just wish I knew then what I know know as we could have helped our lovely boy much earlier.
I, too, have a rescue greyhound. She is 6 years old. We have had her since she was 3. A little over a month ago she wasn't getting up to eat or go for a walk. Also, she seemed a little weak, and had a bit of a temperature. I had recently changed her food and thought that it got her sick. After taking her to the vet, they prescribed an antibiotic.
After a week she still had the fever. I took her to a different vet and he ran a few more tests. The new antibiotic this vet prescribed did not work either. After many trips to the vet because she kept losing weight and was getting weaker and weaker from the fever/illness, my vet contacted a lab in Arizona which suggested some testing.
It came back that she was positive for neospora and babesiosis. She has now been on clindamyacin for a few days and her fever is gone. My vet prescribed a appetite stimulate and she is eating. Apparently tick-borne diseases like babesiosis are very common in retired racers. I wonder now if neosporosis is common as well.
These conditions are hard to diagnose, but everyone who adopts a greyhound from the track needs to know that they should test for these diseases whenever they see signs of lethargy or illness because they can lay dormant for years. They can be life threatening if not caught early.
Add a comment to Mylo's experience
Was this experience helpful?
Widget
Pomeranian
8 Years
0 found helpful
Hi :( my dog is 7 year old pom. He was diagnosed with neospara 2 months ago. My Dr has never seen this before. He homes his back left leg up and his front leg is also giving him issues. We put him on clindamacin, at 7 weeks his white counts started going back up. He changed the antibiotic to sulfadiazine. My dog still can not use back leg. Dr wants rk add a high does sterile. Has anyone had steroids added to the treatment ?
My 18 month old Wire haired dachshund suffered from Neospora. The neurosurgeon immediately put her on Clindamyicin, prednisone, penazuril, and another antibiotic. After 4 weeks she was weaned off of one antibiotic, but remains on the steroid prednisone, clindamyicin, and penazuril. Patty is making a full recovery and doing very well.
Add a comment to Widget's experience
Was this experience helpful?
Mir
French Bulldog
10 Years
0 found helpful
My 10yo french bulldog has been tested positive for neospora after an MRI and encefalic brain fluid analysis. We're treating him with anibiotics and anti-convulsion medication, because seisures were his main symptom, along with dizziness and difficulty standing. He has improved a lot after 5 days of corticoids and began antibiotics in the meantime. But I'm scared after reading this page, is neospora impossible to treat? He never showed any kind of limb paralysis, the worst were the seisures, which have stopped. Is there hope of a full recovery and being neospora free?
Add a comment to Mir's experience
Was this experience helpful?
Crown
shepherd/boxer
3 Years
0 found helpful
Has Symptoms
crippled, rear legs, incontinent
I have a shepherd/boxer mix that was brought to me after being found in a box roadside. He could not stand steadily on his rear legs, worked with him, never really steadied. Took him to to university vet clinic, did a neurological exam. Opinion was probably an infection of some type in very early puppyhood that caused this problem. He is currently three years old, still cannot use one rear leg, kind of uses the other to hop on. Question is could this be neospora, he is in excellent health otherwise. Thank you for your time.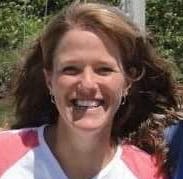 1611
Recommendations
Neospora or other infections of the meninges as a young dog that was not treated could lead to long lasting damage. I'm glad that you were able to keep him and work with him, but I'm not sure that he will regain use of that leg. He may benefit from physical therapy?
Add a comment to Crown's experience
Was this experience helpful?
Puma
Dogo Argentino
11 Months
1 found helpful
I have an 11 mos old Dogo Argentino that I have been treating for suspected SRMA for the past two months. A week ago I noticed a swollen testicle. I did an ultrasound and needle aspirate biopsy and cytology of the testicle. He has been diagnosed with Neospora in his testicle. I am currently weaning him off of Prednisone and am treating with SMZ and Clindamycin. Have you ever had a report of this being in a testicle? Thanks in advance.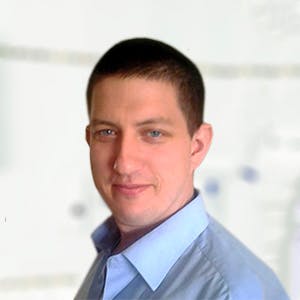 3320
Recommendations
I have never thought at Neospora caninum being present in a testicle and I couldn't find anything about it either; it is known for causing abortion in some species but I don't know about it being present in the testicles. Regards Dr Callum Turner DVM
Add a comment to Puma's experience
Was this experience helpful?
Pablo
Pointer
approx. 7
1 found helpful
Hello,
we adopted our Pablo from a state animal shelter.He is a male Pointer approx.7 years old and was found weighting only 18kg (now he is 26kg).Pablo was positive on Leishmaniasis and Ehrlichiosis and now was diagnosed positive on Neospora,Toxoplasmosis and Anaplasmosis.We did the tests for Neospora/Toxoplasmosis cause he did have symptoms like Stiffness in the neck (could not bent down to eat), was apathetic and appeared to be in pain when doing certain movments.
He is now taking medication for all of those illnesses, his general Blood and cidney test are ok and the medications seam to help at, at least Pablo does not have any symptoms since he takes the medication (exept the pulsation on his head this is still there).

My question is: beside the medications he already takes could a blood transfusion be of any help fighting the Neospora and Toxoplasmosis?

Many thanks in advance!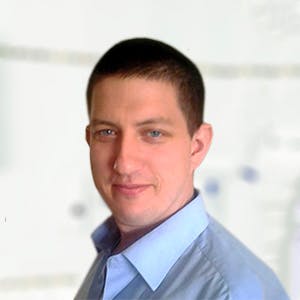 3320
Recommendations
A blood transfusion would be of little or no value in this case unless it was required to help boost red blood cell or platelet counts during some concurrent treatment. Continue to follow the instructions from your Veterinarian regarding treatment and monitor for improvement. Regards Dr Callum Turner DVM
Add a comment to Pablo's experience
Was this experience helpful?
Ivy
Golden Retreiver
4 Years
0 found helpful
Looks like we have successfully treated neospora with 8 weeks of tablets. No clinical signs for 3 months. However we had a retest and titre levels haven't gone down at all. There doesn't seem to be much research on this available does this mean we are in the all clear or could it come back at any time?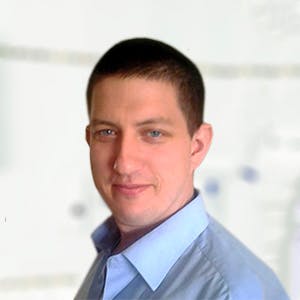 3320
Recommendations
The problem with Neospora infections is that they may be asymptomatic meaning that a dog can be infected but not show any symptoms; antibody titres are reliable ways of showing the body's response to an infection but may persist after an infection has been treated, PCR to detect genetic material of pathogens is being developed for Neospora but isn't widely used. I would continue to monitor the antibody titres and keep an eye for signs of symptomatic disease. Regards Dr Callum Turner DVM
Add a comment to Ivy's experience
Was this experience helpful?
Damson
Lurcher
10 Years
1 found helpful
My dog has been eating raw meat for years. It has been frozen but contains beef as well as other meats from the butcher's. In Britain, the farming press quotes 51% of cattle as infected. Is there a real danger in continuing to feed it raw, or should I cook it?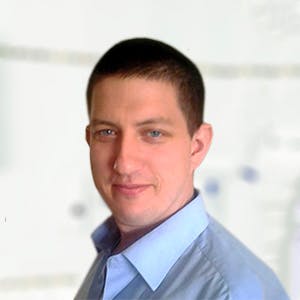 3320
Recommendations
Whilst I understand your concerns, freezing meat will kill the parasite so make sure that you freeze your meat for a few days before thawing; you can start to cook it to cover all bases but freezing is sufficient in killing the tissue cysts. Regards Dr Callum Turner DVM www.fwi.co.uk/livestock/neospora-added-cattle-health-scheme-disease-list.htm www.ncbi.nlm.nih.gov/pmc/articles/PMC1865591/
I shall pass on this information to all my dog-owning friends as there is very little on the subject that I can find on British sites. Thank you very much.
Add a comment to Damson's experience
Was this experience helpful?
Toby
Staffordshire Terrier
1 Year
0 found helpful
Has Symptoms
Jaw is not opening as it should
My dog has been in Vet for 4 days. 1st day 2 front legs where unusable. By 2nd day had locked jaw. 3rd day was able to drink and eat again. 4th day seems there having trouble opening mouth again and confirmed all 4 legs he is unable to use. He is in pain when touched. Is on steroid treatment, pain relief and some type of Antibiotic. Vet rang said it could possible Neospora Caninum. Said she can get blood tests and other tests on spine etc. She said these blood tests for Neospora will take 2 weeks to come back and he is paralyzed in all 4 and in horrific pain. She suggested to take normal blood tests and immediately administer the tablet to help with suspected case of Neospora. I truly do nt understand it. Believe this is a very serious condition and she said 30% of dogs come through the other % the dogs don't. I am hitting myself about the decision of putting him to sleep or letting him come home on the meds his on. ?? Can anything else be done to completely save him his my life.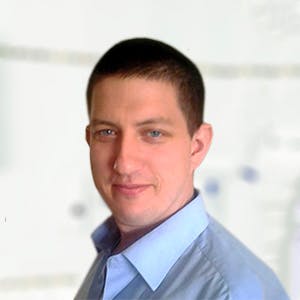 3320
Recommendations
Neosporosis is a terrible condition for any dog to have and if a dog is suspected of having neosporosis treatment with clindamycin should be started immediately before confirmatory testing has been done along with any supportive therapy. The prognosis for dogs showing neurological signs is unfortunately poor. Regards Dr Callum Turner DVM
Add a comment to Toby's experience
Was this experience helpful?
guppy
Shih Tzu
1 Year
1 found helpful
How long can a dog live if treated? There is a puppy for adoption with this disease they say it does't have joints ? Can that be true?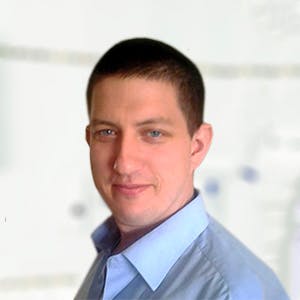 3320
Recommendations
Neospora caninum in puppies is usually a caused by a congenital infection of the parasite. The prognosis is poor in puppies if the there is hind limb paresis, muscle atrophy or rigid limbs; the advert you read may have meant that there is no joint (limb) involvement which would indicate a more favourable prognosis. There isn't any approved treatment for Neosporosis in dogs; however, a Veterinarian may treat with clindamycin or potentiated sulfonamides for a period of four to six weeks. Prognosis is good in cases where there isn't any hind limb paresis, muscle atrophy or rigid limbs; but, if any of those signs appear, the prognosis is poor. Regards Dr Callum Turner DVM
My roommates wolf just died from this....15 seizures in one night...kept her alive 6 weeks....we are all devastated. She was almost 8 years old.
My question...we have 3 other dogs which were all seperated...could they get this parasite from the area the wolf was in?
This was a terrible ending to a beautiful wolf.....
Add a comment to guppy's experience
Was this experience helpful?
dutchess
American Pit Bull Terrier
10
0 found helpful
my dog just turned 10. she walks in circles, goes in the corner an cries, walks around with her head down an looks like she is really depressed, tongue hanging out, drinks a lot of water, takes forever to eat her food. she can no longer jump up on the bed ,she falls down some times when she walks. All this has happen in the last few months.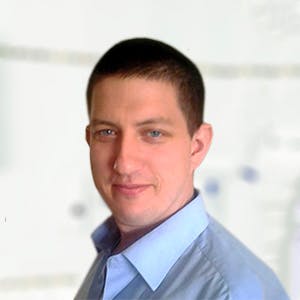 3320
Recommendations
There are a few causes for the symptoms which you are describing, these include: protozoa parasites, other infections, poisoning, vestibular disorders, tumours, stroke, liver disease, kidney disease or autoimmune disease (to name a few). You would need to visit your Veterinarian for a neurological examination and for blood tests to help determine a course of action. Regards Dr Callum Turner DVM
My 11 month old American Staffordshire Terrier/Australian Cattle Dog mix, Jack, was diagnosed at 8 months old with a liver shunt with hepatic encephalopathy. Prior to his diagnosis, we noticed excessive water consumption (like he could never get enough), aimless wandering around in circles in the house, decreased appetite, excessive urination, leg tremors and excessive panting and drooling. Not to say that your baby has a liver shunt, but everything that you are describing are characteristics of a liver disease of some sort. I would check with your vet and have some tests run. We are now controlling Jack's symptoms with a vegan diet and medication and there has been such a change in him. He's more active and the load on his liver is much less.
Add a comment to dutchess's experience
Was this experience helpful?
Kabu
Greater Swiss Mountain
5 Years
0 found helpful
Has Symptoms
Inflammation pancreatitis
Hi,
I have a question.
We have our dog diagnosed 3 days ago with Neospora. We discover weakness in back legs in December last year which gets better and symptoms dissapear. and now again after 5 months time our dog is weak, depressed and back legs are getting weaker. He got cough and runny nose. We found mass in the spleen- it has been removed 3 days ago at same time when neosporosis has been diagnosed. At same time after surgery cough has stopped and never return after. Other issues was changes in prostate and lymph nodes. Biopsy did not described anything serious. Doctors were diagnosing haemangiosarcoma or lymphoa. We found also mass in the heart in aortic valves size 1.5cm when aortic is 3cm wide.
From 3 days i can see his back is looking more round. 2 days ago he got lincomycin.Yesterday we have started treatment with clindamicinum.
His legs are getting weaker, can antibiotic be the case?
May I ask you would you describe those symptoms as being advanced already? How long being on antibiotics I should start seeing the difference? He is in pain and I dont want him to suffer so long, he can barely make his toilet and is eating very little. :( He is my soul and I will do everything to cure him but now options are very limited. Please can you tell me do you know some mature dog that has survived it? There is different articles regard neosporosis, but the problem was never diagnosed properly, lack of informations in the books.
We were feeding raw diet food. We have one other dog- should she been treated with clindamicin anyway if there is none symptoms in her?
Thank you so much for your reply,
All best,
Malwina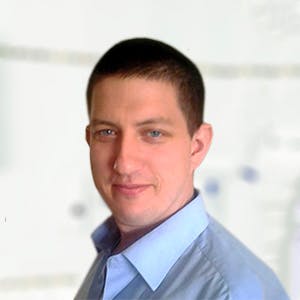 3320
Recommendations
Neosporosis is best treated immediately when symptoms first develop and is positively diagnosed; treatment of choice in dogs is with clindamycin (or other similar) for a period of no less than four weeks. Unfortunately once paralysis, weakness or limb rigidity has set in; the prognosis isn't favourable, but this would be something to discuss with your Veterinarian based on Kabu's case along with his general health. Regards Dr Callum Turner DVM
Add a comment to Kabu's experience
Was this experience helpful?
Thumper
Yellow Lab
3 Months
0 found helpful
A breeder was dumping a puppy because of rear leg paralysis from birth. He is now 3 months old and we have a Neosporosis Diagnosis. We are doing Clindamicacyn now, and I'm just curious, can he live a long life if we are able to address the rear legs? Once the antibiotics are complete will the dog continue to deteriorate? I was hoping we could stop it and he can use a wheel chair to help with mobility, but what I'm reading is very discouraging... What happens next??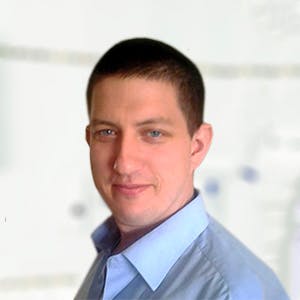 3320
Recommendations
Each case is different but once neurological symptoms have presented there is no reversal of the symptoms and a treated dog may remain persistently infected for life. Trying to stop the symptoms and offering good nursing care can lead to a reasonable standard of life; however, there are no guarantees and progress should be checked regularly by your Veterinarian. Regards Dr Callum Turner DVM
He is 8 weeks, has only rear leg stiffness, full hip and urinary and bowel control, has not reached anything else. Neurologically he is of sound mind and body, with the exception of the stiff legs (he can move his toes and hips) he has been on clyndamiacin for almost a week and is otherwise smart, active, and playful. Once the clind. is complete for 30 days, how can we make sure the parasite is gone? If we can address his mobility issues, can he live a relatively long life? We will spare no cost to achieve this. Any advice on how we can proceed medically would e helpful! Thanks!
Add a comment to Thumper's experience
Was this experience helpful?
Jed
Bloodhound
2.5 years
0 found helpful
Medication Used
Clindamycin Hydrochloride
I'm currently waiting on a bloodhound litter (bitch isn't due into heat for another month, this will be a show pup from very reputable kennel) but in the meantime I'm considering adopting 2 rescue bloodhound. The younger, 2.5 years was diagnosed with Neospora at a young age and is in rescue currently on Clindamycin. His companion is 3+ years and neospora negative.
My main concern is the transmissibility of neospora. If it's like Toxoplasma gondii, I know it's transmitted thru feces when shedding the parasite.
What are the chances of neospora passing to other bloodhounds (All would be living together in a home/outside when wanted environment.
Basically, is he safe to adopt?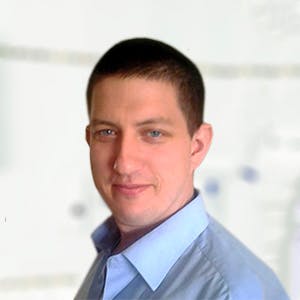 3320
Recommendations
Transplacental transmission is the usual method of transmission, oocysts can be shed in the faeces of dogs but the quantity shed and the duration of shedding is different on a case by case basis; oocysts are similar to toxoplasma and can remain infective in the environment for months or years. There is no approved treatment for Neosporosis; but clindamycin is the usual course of treatment for a period of four weeks. Dogs may remain persistently infected and may shed oocysts in the faeces. Regards Dr Callum Turner DVM
www.capcvet.org/guidelines/canine-neosporosis/
www.vin.com/apputil/content/defaultadv1.aspx?meta=Generic&pId=11196&id=3854169
Add a comment to Jed's experience
Was this experience helpful?
Alfie
Labrador Retriever
9 Months
0 found helpful
Medication Used
Clindamycin Hydrochloride
Hi there, I have a Labrador puppy that was diagnosed with neospora at 3 1/2 months old. The disease almost paralysed him. He is now 9 months old and has shown a great recovery. Unfortunately, his hind legs are very weak and are always stiff.

I am wondering if you have any advice on how I can improve his day to day living by loosening his leg muscles and allowing him to use them normally?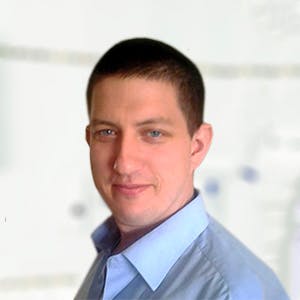 3320
Recommendations
Unfortunately the prognosis isn't favourable at Alfie's age if he is paralysed, especially if his limbs are atrophied and rigid. Treatment usually surrounds supportive care making sure that the pup is comfortable. Regards Dr Callum Turner DVM
Add a comment to Alfie's experience
Was this experience helpful?
Blake
Labrador Retriever
10 Weeks
0 found helpful
Hi,
I have a puppy that came from a mother tested positive for Neospora caninum. Three of the other pups in the litter tested positive as well. We plan on testing our pup ASAP but if he tests negative, is there ANY potential for future complications?

Thank you SO much

George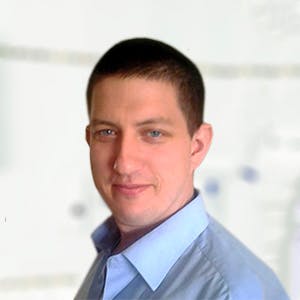 3320
Recommendations
It would be best regardless of test results to give a round of treatment to be on the side of caution. Treatment given before the presentation of symptoms have a better prognosis than those treated after symptoms have developed. Regards Dr Callum Turner DVM
Hello, am wondering if this could be the answer? Yesterday our 8 month old mutt ate a ton of poop at the park, and came home and vomited it up. He was really sick and disoriented and agonizing the rest of the day, even sort of wobbly and swaying and off balance, lethergic. As the day went on he got worse and began showing a new strange symptom~his hind legs began bothering him and he has trouble standing, sitting, even walking, wouldn't put weight on them and kept keeping them lifted off the floor one at a time. We took him to the ER vet who didn't find fever or any signs of poisoning, but gave him 3 shots~antinflammatory, antibiotic, pain med. Is it were neosporosis could the hind legs problem come on so fast (a few hours from ingesting the feces)? Note: he defecated and urinated fine yesterday, also ate a fine dinner and drank water after not wanting anything all day, and also in the midst of all this, at the park after the vet when he could barely walk before, we put him down and he pranced and trotted and even picked a fight with another dog! All like his normal self. Then when we got him back home he was back to limping and lethergy. Other note~we suspect this was human feces. We are so worried and the vet didn't have an explanation that logically connected the intoxication sickness to the hind leg issues. Thank you! Jp
Add a comment to Blake's experience
Was this experience helpful?
Phoebe
Labrador Retriever
2 1/2 years
0 found helpful
How long could a dog survive with this? My lab came from a litter that had 2 infected puppies, but my vet chose not to treat as she was not symptomatic. 2 1/2 years later, I had to put her down after she started showing several symptoms. Although a connection was not made at the time and she was given steroids to treat some dermatitis. After that she went downhill quickly. I can't find anything on how long an animal can suppress this, or if what she had was unrelated.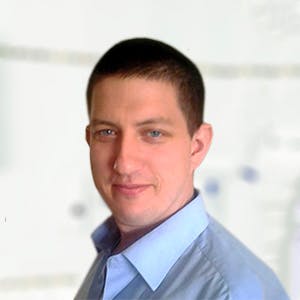 3320
Recommendations
Condolences on your loss, it is normal to seek answers in this situation. Neospora is a parasite related to the toxoplasma parasite, most information available is in relation to cattle. If a pup or two from a litter is diagnosed with neosporosis, it is recommended that the whole litter is treated; infections are usually asymptomatic, but may present with symptoms at anytime or may remain asymptomatic. The symptoms you describe do sound like the typical symptoms of neosporosis, but there is a chance that they unrelated. I don't know why your Veterinarian chose not to treat Phoebe, there is conflicting (and lack of) information regarding treatment. Regards Dr Callum Turner DVM
No Recovery
Treatment Cost: $300.00
She was already too far gone for treatment to help. It's imperative to get treatment immediately.
We have an 11 yo pug female only yesterday diagnosed with Neosporosis and toxoplasmosis. We don't feed her raw food so really unsure on how she got it. Her symptoms were an inability to eat from her bowl, and we noticed subtle changes in behaviour and some muscle weakness. It took us 6 weeks to come to this diagnosis. She is now on a course of antibiotics for the next 30 days with a repeat test due at the completion.
Add a comment to Phoebe's experience
Was this experience helpful?