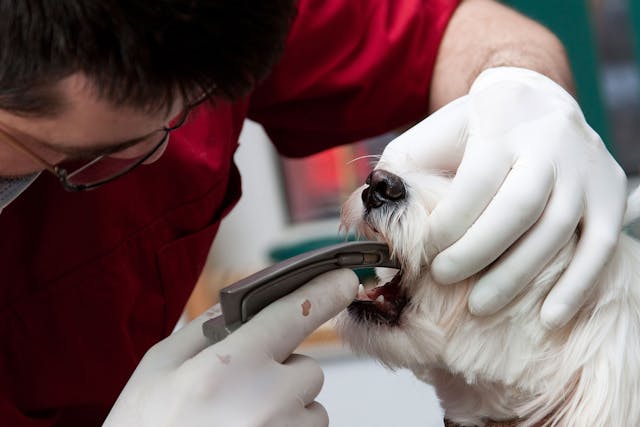 What is Esophageal Stricture?
Esophageal narrowing is a relatively uncommon condition in dogs, caused in the majority of cases by the ingestion of foreign materials (rawhide, toys, ropes), accidental poisoning, or as a side effect from receiving anesthesia for an unrelated surgery. Dogs suffering from a narrowing of the esophagus have great difficulty swallowing food, and often regurgitate meals and treats.
The esophagus is the pipe-like organ at the front of the neck through which saliva, food and water passes from the throat to the stomach. An abnormal narrowing of the esophagus in dogs, commonly referred to as esophageal stricture, can affect dogs of any size or age, and is most often not hereditary.
Esophageal Stricture Average Cost
From 21 quotes ranging from $1,200 - $4,000
Get a free pet insurance quote in less than 60 seconds!
Easily compare quotes from the most trusted pet insurance companies in the United States.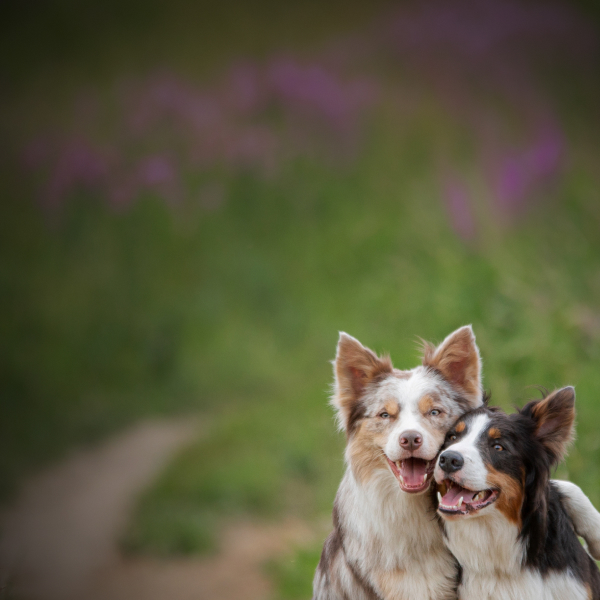 Symptoms of Esophageal Stricture in Dogs
Narrowing of the esophagus can have many varied symptoms, including:
Regurgitation of food; water is generally better tolerated
Difficulty swallowing
Signs of distress, such as crying, whining or moaning while eating
Anorexia (refusal to eat)
Coughing
Weight loss
Excessive drooling
Persistent gulping
Advanced esophageal stricture may lead to aspiration pneumonia, a condition in which food or liquid is inhaled into the lungs. If this occurs, the dog may also present with:
Extreme weight loss and malnutrition
Wheezing or labored breathing
Weakness or lethargy
Fever
Coughing
Types
Acquired esophageal stricture is a rare inherited condition that generally presents itself during the first months of life.
Benign esophageal stricture (BES) is most commonly caused by gastroesophageal reflux disease (GERD). Secondary causes may include trauma, such as that experienced after swallowing a foreign object or caustic substance, or following recent surgery during with anesthesia was used.
Causes of Esophageal Stricture in Dogs
Gastroesophageal reflux disease (GERD)
Inflammation of the esophagus (esophagitis) following trauma or surgery
Presence of foreign object in the esophagus
Repeated episodes of vomiting
Benign or malignant tumors
Diagnosis of Esophageal Stricture in Dogs
The veterinarian will first physically examine your dog to check for swelling and tender areas in the neck and throat region. During this time, your veterinarian will also gain medical history from you about your dog, including information as to whether your dog has come in contact with caustic agents, had recent surgery, or is currently taking any medications.
In order to differentiate between causes, your veterinarian may perform any or all of the following procedures:
Complete blood count (CBC) to check for inflammation, infection and illness
Urinalysis to rule out other conditions
Chest X-ray to identify foreign objects or growths
Esophagram, a type of barium X-ray that highlights any narrowing or foreign objects
Fluoroscopy, a test that allows doctors to view the esophagus in motion
Endoscopy, which gives vets a close-up view of the esophagus via a camera attached to a long tube that is inserted down the esophagus.
In cases of simple stricture, blood tests, and urinalysis results are generally normal. Dogs whose narrowing is due to cancer or aspiration pneumonia may have irregular results that your doctor will discuss with you.
Treatment of Esophageal Stricture in Dogs
Treatment is largely dependent on the cause of the problem.
GERD - Dogs that have been diagnosed with GERD will be treated with proton pump inhibitors, a prescription medicine that reduces gastric acid, or over-the-counter acid blockers. You may also be instructed to feed your dog a soft diet for a time, and at specific times, being careful never to feed your dog close to bedtime.
Ingestion of foreign objects - Strictures caused by partial obstruction of the esophagus are treated by first removing the object causing the blockage. This is done during a non-surgical procedure called an endoscopy. The removal of the foreign object as quickly as possible is imperative to relieve inflammation and prevent further damage, including tissue death.
Surgical complications - Dogs that develop narrowing of the esophagus following anesthesia during surgery are candidates for a balloon catheter, a procedure in which tubes are inserted into the esophagus and then expanded, like a balloon, to mechanically dilate the narrowed tissue.
Injury - Balloon catheters are used to treat dogs with mild to moderate strictures caused by injury. More advanced cases of trauma may call for surgical intervention.
Growths - Lesions, tumors and masses are biopsied during endoscopic procedures to rule out malignancy.
Dogs will likely be hospitalized initially to be assessed, given intravenous fluids, if necessary, and to be monitored post-procedure. If your dog has developed aspiration pneumonia, intravenous medications, and oxygen, plus extended hospital stays, may be necessary.
Worried about the cost of treating your pet's symptoms?
Pet Insurance covers the cost of many common pet health conditions. Prepare for the unexpected by getting a quote from top pet insurance providers.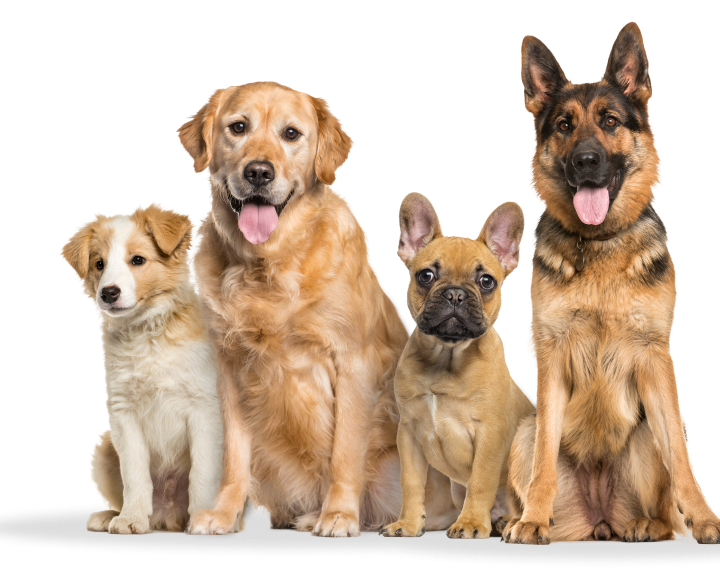 Recovery of Esophageal Stricture in Dogs
Recovery from narrowing of the esophagus is largely dependent on the cause of the problem. Dogs are often given antacids or proton pump inhibitors following surgery to reduce stomach acid and prevent it from traveling up the esophagus and further injuring healing tissue.
Post procedure, all dogs are placed on a soft diet free of hard kibble and monitored by both owners and veterinarians. Follow-up appointments are necessary so that your veterinarian can assess healing and prevent possible complications. Walks and strenuous play are to be avoided for one week to 10 days following treatment. Most dogs with mild to moderate strictures will be fully healed within a three-week period.
Cost of Esophageal Stricture in Dogs
The treatment for narrowing of the esophagus can vary greatly, depending on the exact cause and the city in which you live. Narrowing due to GERD is often treated with a change in diet and prescription or over-the-counter acid blockers, all which can run from $10-$100. Dogs that have an injury to their esophagus and require an endoscopic procedure can expect a bill that ranges from $2,300-$3,850, including post procedure prescriptions for pain and inflammation. Growths and other lesions noted during imaging will need a biopsy, and those cost between $150 to $350. If cancer is the cause of the stricture, your veterinarian will then discuss additional treatment options with you.
Esophageal Stricture Average Cost
From 21 quotes ranging from $1,200 - $4,000
Top
Esophageal Stricture Questions and Advice from Veterinary Professionals
Labrador Retriever cross
Silas
Two Years
2 found this helpful
2 found this helpful
My pet has the following symptoms:
Lip Licking, Lick Smacking
Hi, My dog developed a stricture after a surgery. He has had close to 12 balloon dialtions and each time it does get better. We have managed to get wet food blended up for him that he eats elevated. We have learned how to avoid all vomiting etc. However now he in constantly swallowing, lip smacking and lip licking. This seems to happen when he is laying down and worse in the morning. We are all stumped.... He is on Omprazole tabelets and we just increased to 40mg a day, he is a 55 pound dog. Any ideas what would cause constant lip smacking, swallowing etc? Thank you so much!
---
Answered by Dr. Michele K. DVM
Thank you for your email. Without knowing more about his history and reason for the original surgery, I cannot comment on what might be causing these signs. It seems that it is probably related to his previous problems, and your veterinarian should be able to help you determine what might be going on, and what treatment might be needed.
March 12, 2018
Thank you. Everyone is puzzled that is why I tried this forum. He ate eaten a wine cork that was removed from his lower GI. Then stricture was found. Now this lick lipping and swallowing will now go away!
Was this question and answer helpful?
Miniature Schnauzer
Fritz
12 Years
0 found this helpful
0 found this helpful
My pet has the following symptoms:
I have a 12 year old miniature schnauzer that recently had a dental with tooth extraction. He has never had any issues in the past with anesthesia. During recovery from anesthesia he had a 20 second seizure (this is not in his past medical history), he was watched the remainder of the day in observation and discharged home that evening around 6 pm. Around 10:45 pm he had a grand mal seizure at home that lasted for greater than 10 minutes for which he was rushed to the emergency vet and remained there over night in ICU. Since this procedure (February 15) he has not been himself for lack of better terminology. He has had a murmur for a few years which has progressed, now at least 4/6. Since the seizure, he has been diagnosed with heart failure and is on enalapril and vetmedin. My main concern with him is his breathing. For the most part it is shallow and rapid (sometimes in the high 40s at rest). Sometimes it is more labored. He is showing signs of gagging with his food (no cough). Is it possible something could have happened to his esophagus during his intubation? Would this contribute to the rapid shallow breathing as well as the gagging during and after eating? He's been back to the vet twice since this incident with chest xray x 2 and BP check. Last chest xray showed an opacity to right lobe; I'm waiting on radiologist final report. I'm at a loss. But something isn't right. Any advice will be greatly appreciated. Past history of elevated liver enzymes, Elevated triglycerides, chronic back pain, now seizures and heart failure. He is on a prescription GI diet for elevated liver enzymes and triglycerides.
---
Answered by Dr. Michele K. DVM
Thank you for your email. I'm sorry that this is happening to Fritz. The only thing that I can see being related to his dental cleaning might be if he aspirated fluid, which I am sure that your veterinarian has taken into consideration. Sometimes a stress will exacerbate a condition that was previously teetering on the edge, and the dental cleaning and anesthesia may have done that, though your veterinarian would have had no way to predict that, sadly. I hope that he responds to his medications and does well.
March 11, 2018
That was a question I had for the vet -- did he possibly aspirate? There is slow improvement. So hopefully, day to day this slow improvement will continue. Thanks for answering my question.
March 12, 2018
Fritz's Owner
Was this question and answer helpful?
Esophageal Stricture Average Cost
From 21 quotes ranging from $1,200 - $4,000
Get a free pet insurance quote in less than 60 seconds!
Easily compare quotes from the most trusted pet insurance companies in the United States.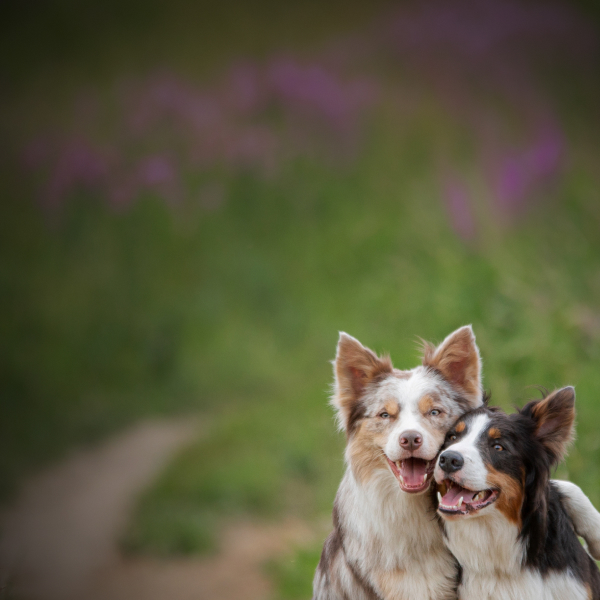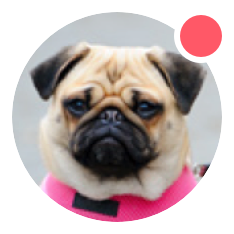 Need pet insurance?