Winston
Doberman Pinscher
1 Year
Moderate severity
8 found helpful
Moderate severity
Has Symptoms
Itching Dry Skin Licking Missing Hair On Both Side
I think my dog has color dilution alopecia.is it painful for him.
July 26, 2017
Winston 's Owner
---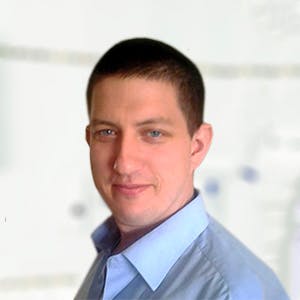 3320 Recommendations
Colour dilution alopecia isn't painful, but secondary infections may cause pain and itching; other conditions may cause hair loss and itching including allergies, parasites, other infections and hormonal conditions. A visit to your Veterinarian to confirm would be best. Regards Dr Callum Turner DVM
July 26, 2017
hi which one did you used ? (Two hair, skin and nails vitamins and two Omega 3, 6 and 9 supplements) he is already on sheep fat bonbons with salmon and seaweed wellness core ocean(salmon and tuna) and just orderd melatonine
---
which one did you use (Two hair, skin and nails vitamins and two Omega 3, 6 and 9 supplements.) im trying out melatonine(when order arrives) and already started with sheep fat bonbons with salmon and seaweed and food from wellness core (ocean tuna and salmon)
---
I am not a vet but everything you described is what I have been going through with my female blue pit. I recently discovered Jax n Daisy shampoo and am now on day 3 of bathing her with it & I can already tell a difference. I just ordered the lotion they sell hoping to speed up the process. Just wanted to share because I believe it's worth a shot to at least check out their site.
---
Jen, I have a 4 year old silver lab and have been told he has environmental allergies. Please list the above supplements if able - brands/where you get them. I feel so bad for my fur baby!! It would be amazing if your treatment worked for him!
---
Jen, I have a 4 year old Silver Lab and we have had problems since he was 6 months. His skin specialist says it's environmental allergies....If possible please let me know where you get/what brands of supplements you use list above. I feel so bad for my fur baby!!
---
Where did you get the vitamins as supplements? We adopted a,blue fawn chi and she was loosing her fur. I started giving her coconut oIL in her food and her hair grew back.
---
My little Chihuahua mix is a blue with CDA. I basically had to tell my vet what CDA was after several vet visits because she missed the symptoms. My problem is a constant re-occurrence of bacterial infection which comes back a few weeks after finishing a 2 week regimen of Clavamax. We initially tried a less strong antibiotic to no avail. Is there anything we can do to prevent reinfections? We've been giving him daily melatonin and Ultra EFA (Essential Fatty Acid Formulation).
---
I have a Chiweagle or Cheaglehund. She is all blue except for a small white blaise on her chest. When she was about 8 or 9 months old she lost all her hair except that white patch. She developed what I would call pimples on her back along with corse hairs. A few months later she started growing this really fine velvety puppy like hair all over but with the course hairs still on her back but not many. She still gets the pimple things in that area sometimes too. The white patch has always remained like normal hair and does not shed. I give her vitamins and coat supplements but don't really know what caused the hair loss and regrowth as that was before the vitamins. It's really weird and we've gotten many comments about her appearance. Strangest dog ever.
---
This question is for Jen where can I get these products at
---
My Pittie was just diagnosed with CDA. The diagnosis was made through biopsy of the affected areas of hair loss, by an animal dermatologist. She first did a thyroid test because as she explained, low thyroid can cause hair loss.When the thyroid was negative, the biopsy was done. Both my local vet and the dermatology vet explained that there is no evidence of food allergy or other condition, so no food changes needed to be made. I am sorry to hear that 3 different vets were not able to diagnose the condition in your Lab. we are finding that if we do not get help from our local vet, we go straight for the specialists. Yes, it is costly, but we feel it is in the best interest of our fur babies to do so. Understandably, not everyone can afford to go this route. I am interested in how much Omega and Biotin you gave your baby, and what the melatonin contributed to the process. How long did it take for hair to begin to regrow? Thank you for sharing your information.
---
Please share what is in the herbal antioxidant that you use.
---
Please share what is in the herbal antioxidant bath that you use.
---
I have a Dachshund, he is now 4 years old, he was a birthday gift from my parents. I first noticed his hair thinning when he was 8 months old, at his last "puppies wellness check" I shared my concerns with the vet, vet said , "some dogs just experience hairless as they age". I have developed a natural home remedies for his condition, Omega 3, Coconut Oil, unrefined, a herbal antioxidant bath every other week
---
Hello; Could you please tell me if there are any legitimate Colour Dilution Alopecia DNA tests that you know of in the world or if any such tests have ever been peer reviewed? I do know that there are proven dilute tests, but is there actually a DNA test available to detect Colour Dilution Alopecia itself ? thankyou and regards, Marie
---
I also want to know the answer to Marie's question. Is there a DNA test that can detect it before we see symptoms? I have a liver GSD who is a year old. So far, his coat is still luxurious. He was carefully created so I expect him to hold up well.
---
We have a silver lab with this condition. I'm told they are bred from chocolate labs to get this diluted color. This particular lab was born from a silver mom and a silver lab instead. Her condition started around two years old. She was completely bald except for a small amount along her spine, the tip of her tail, her head and legs from about the knees down. I've taken her to three different vets and no one will believe me that she has CDA because I found my information on the internet. They have told me she has allergies and want to shoot her up with steroids and cortisone shots. They tested her thyroid and her blood sugar. They want me to change her food eight times a year. So I started her on my own home remedies. She's around 70 pounds. She takes 3mg melatonin in the morning and 3mg at night. Two hair, skin and nails vitamins and two Omega 3, 6 and 9 supplements. Her hair completely grew back. The hair did not however grow back as normal grownup dog hair. It is puppy hair. Like microfiber. No more skin infections.
Was this experience helpful?