What is Hand Warmers Metals Poisoning?
Iron is essential to the growth and development of many biological and bodily systems. However, in large amounts, it can be very toxic. The metals within hand warmers contain amounts of iron that can be toxic to dogs if eaten. Iron poisoning can even be lethal if large amounts are consumed.
The level of toxicity from iron depends on how much is already in your dog's blood at the time and how much is ingested. Iron can cause internal bleeding, as it is very corrosive to the lining of the intestines into the stomach if your dog ingests more than 20 mg / kg of iron. It is very important to take your pet to the veterinarian so he can determine how much iron is in his blood; if your dog ingests at least 60 mg / kg he will develop symptoms. Lethal doses of iron are anywhere between 100 mg / kg and 200 mg / kg.
Hand warmers metals poisoning in dogs occurs when dogs consume instant hand warmers that contain metals, namely iron. The hand warmers, when eaten, may cause severe iron poisoning.
Hand Warmers Metals Poisoning Average Cost
From 158 quotes ranging from $300 - $6,000
Symptoms of Hand Warmers Metals Poisoning in Dogs
If your dog has consumed hand warmers, he may exhibit the following symptoms. The symptoms may vary depending on how much of the hand warmer metals, namely iron, were eaten. Symptoms may include:
Pain in the abdomen
Diarrhea that may contain blood
Vomiting
Arrhythmia
Rapid heart rate
Panting
Shock
Lethargy or malaise
Tremors
Types
Since iron can be lethal to dogs in large doses, it is very important to keep your dog away from items that contain this element. Other items that are toxic due to amounts of iron within them include:
Fertilizers
Supplements
Multivitamins
Oxygen absorbers used in food items
Prenatal vitamins
Pesticides
Top
Causes of Hand Warmers Metals Poisoning in Dogs
Causes of hand warmers metals poisoning in dogs include consumption of the instant heat pads. The most serious negative reactions of an iron overdose occur within the cardiovascular system. The cardiac output is significantly reduced, capillaries become more permeable, and fatty necrosis develops in the myocardium.  Specific causes of iron poisoning from these hand warmers include:
The production of free radicals due to excessive iron not attached to protein
Negatively affects the gastrointestinal tract
Cellular damage when iron is not attached to protein
Proteins become oversaturated, causing iron to penetrate cells
Affected cells include the heart, brain, and liver
Damage to mitochondria and other organelles
Top
Diagnosis of Hand Warmers Metals Poisoning in Dogs
If you suspect your dog has eaten the instant hand warmers, call your veterinarian immediately. The level of toxicity is dependent upon the amount of iron already present within the dog's system, in addition to how much he consumed.
If you are unsure that your dog ingested the hand warmers, the veterinarian will have to rely on his clinical signs to come up with a definitive diagnosis. The blood testing, in addition to your pet's symptoms, will determine if he is suffering from iron toxicosis.
The veterinarian will perform specific tests, which include blood testing to test the serum iron levels, and he may have to do several tests to check for the total iron binding levels. The medical professional may also perform a biochemistry profile to check the functioning of specific organs, such as the liver, and he may also perform urinalysis. Radiography imaging of the abdominal area may also be conducted in order to identify any objects of metal within your dog's stomach and possibly the gastrointestinal tract.
Top
Treatment of Hand Warmers Metals Poisoning in Dogs
Treating iron toxicity must be performed as quickly as possible, especially if your dog ingested a large amount. The blood serum levels in the iron testing of the blood will tell the veterinarian how much iron is in excess within his system. Treatment methods include:
Decontamination
The veterinarian will induce vomiting, usually with hydrogen peroxide or apomorphine hydrochloride. This will help your dog eliminate some of the toxic substance from his body. The veterinarian may also decide to perform gastric lavage with your dog under sedation with the use of an endotracheal tube. The endotracheal tube prevents aspiration. In addition to these methods of decontamination, activated charcoal may also be given to help absorb the iron.
IV Fluids
It is important to restore any lost fluids, acid-base balances, and electrolytes; these are essential in treating iron poisoning. The fluids help prevent hemorrhagic shock, which can occur when large amounts of fluids are lost. Within IV fluids, substances used to protect the gastrointestinal tract may be given. Misoprostol, cimetidine, and sucralfate are effective in inhibiting any secretion of gastric acid.
Chelation Therapy
Chelation therapy may be used if your dog is suffering from moderate to severe iron toxicity. Normally, chelation therapy is used when dogs have ingested at least 60 mg / kg of iron. Deferoxamine mesylate, a common agent, reduces the concentration of serum iron and is given intravenously over a period of time, depending on the level of toxicity. The chelation agent binds to the iron and allows proper excretion through urination.
Top
Worried about the cost of Hand Warmers Metals Poisoning treatment?
Pet Insurance covers the cost of many common pet health conditions. Prepare for the unexpected by getting a quote from top pet insurance providers.
Recovery of Hand Warmers Metals Poisoning in Dogs
Prognosis is guarded in terms of iron poisoning. Your dog will need to be monitored for at least four weeks after treatment; the veterinarian will want to collect samples of blood serum to test the levels of iron and also continue to monitor the gastrointestinal tract.
Iron poisoning of the severe level takes time to be treated. In addition to hospitalization, at-home monitoring will be required, as well as several follow-up visits. If your dog has responded to treatment it is important to continue to watch over him and tell your veterinarian if any other symptoms develop. Recovery and management of iron toxicity due to the ingestion of hand warmers will vary from dog to dog. It is dependent upon how much iron from the hand warmers was ingested, and in terms of aftercare, this is to be determined by the veterinarian.
Top
Hand Warmers Metals Poisoning Average Cost
From 158 quotes ranging from $300 - $6,000
Top
Hand Warmers Metals Poisoning Questions and Advice from Veterinary Professionals
Pom
Ten Months
16 found helpful
16 found helpful
Dogs got into a hot hand packet and ripped it open and had the powder all over the floor, husband says their fine but just wanna make sure, he said it didn't look like they ate it all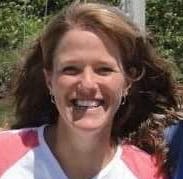 Dr. Michele K. DVM
16 Recommendations
Thank you for your question. If they are very much, they could have signs of toxicity from the iron in the material. If you see any signs of vomiting, diarrhea, lethargy, tremors, or acting dizzy, they would need to be seen by a veterinarian right away. I hope that they are okay. https://wagwalking.com/condition/hand-warmers-metals-poisoning
July 23, 2020
Was this experience helpful?
Ahri
Siberian Husky
2 Years
2 found helpful
2 found helpful
My two year old husky got a hold of a pair of earmuffs that at the time i​ didn't realize had hand warmers in them and managed to puncture​d it. Im​​​ not sure if she consumed. Over twelve hours later while sleeping with me and my husband she lost control of her body and wet the bed. thinking she just had an accident i got dressed and took her outside to finish. she threw up twice, and was very wobbly on her feet, but her bowel movement was normal. scared we went to an emeregen​cy clinin​c. she had a high fever and displayed wobbliness and had another seemingly normal bowl​e movemenet​ there. We didn't know what she had gotten into at this time, but her symptoms were already getting better. We were sent home with the knwoledge​ that she was not life threatenin​​g​. this morning she had energy and pulled me on my walk and seemed hard​​ly wobbly. still had a slight fever but nothing like the night before. after the walk and she settled down i noticed her staying off one of her hind legs and thats​​​ ​when ​​i​ noticed the earmuff had a punctured handwarmer? is she really ok? or should ​i take her back? The vet checkup was already really expensive, not sure ​i could​ afford to go again.
March 13, 2018
Ahri's Owner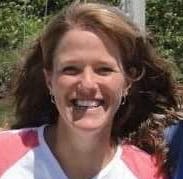 Dr. Michele K. DVM
2 Recommendations
Thank you for your email. IF Ahri is doing well and back to normal, you should be able to monitor her lameness, or a day or two at least. It is unlikely related to the hand warmers. If she continues to not put weight on the leg, or you notice that it is becoming swollen or painful for her, then yes, I do think she needs to be seen again, although you could make an appointment for her and not go to the emergency clinic.
March 13, 2018
Was this experience helpful?
Hand Warmers Metals Poisoning Average Cost
From 158 quotes ranging from $300 - $6,000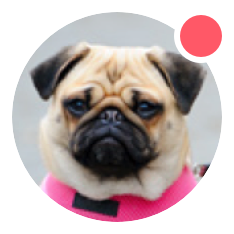 Need pet insurance?