What is Grapefruit Poisoning?
While you may enjoy sharing food with your dog, do not share your grapefruit with him. While he may think he wants it, you will both regret it because it is toxic. While he may only suffer mild symptoms like gastrointestinal upset, he can also experience more long term, severe symptoms from the photosensitive properties the grapefruit contains. Even the mildest symptoms can turn into more severe problems if not treated. Detoxification is key to treatment and recovery. Once the toxin is out of your dog's system, he should return to normal without any long term side effects.
The grapefruit is a citrusy fruit that many people enjoy eating. This is one fruit you should not share with your dog as it is toxic to him. If you suspect your dog ingested any piece of a grapefruit, the flesh, the seeds, or the peel, contact your veterinarian immediately.
Book First Walk Free!
Symptoms of Grapefruit Poisoning in Dogs
Symptoms of grapefruit poisoning can differ from case to case. Symptoms may include:
Depression
Vomiting
Diarrhea
Photosensitivity
Types
The grapefruit is a fruit belonging to the Rutaceae family with the scientific name of Citrus paradisii. This fruit is native to more tropical climates and was introduce in Florida as a novelty. Eventually, it became a popular fruit leading to nurseries being planted and people planting their own trees. It can now be found growing in the southern regions of North America.
Causes of Grapefruit Poisoning in Dogs
The essential oils and psoralens of the grapefruit are the toxic properties of the fruit. Psoralens in plants can lead to phototoxic dermatitis when ingested and exposed to UV light from the sun. The rind and seeds of the grapefruit also contain these toxins.
Diagnosis of Grapefruit Poisoning in Dogs
When you first arrive at the veterinarian's office, she will begin by asking you numerous questions to try and collect a history. Questions like what your dog was doing earlier that day, if he got into something he shouldn't have, and when he started acting abnormally. While doing this, she will also perform a physical exam on your dog to collect his vitals and to verify the symptoms he is suffering from.
If your dog vomits while he is at the clinic, the veterinarian will examine the regurgitated contents for clues as to what he ingested. If he is having diarrhea, a sample will be collected and diagnostics will be run to rule out other possible causes such as internal parasites or bacterial overgrowth. The symptom of depression can be caused by many things so there is no test the cause of this can be determined.
If your dog is experiencing any type of skin related reaction from the photosensitivity, a skin scraping sample may be collected. The veterinarian will scrape off a layer of your dog's skin to view under the microscope. This will allow her to rule out other causes of skin irritation.
Lab work will be run to collect information on how your dog is functioning internally. A complete blood count (CBC) and chemistry panel will be run to give a baseline of how your dog's organs are handling the toxin. These tests give a broad, overall look and will let the veterinarian know if further diagnostics need to be completed or not. She may also want to run a urinalysis for evaluation of kidney function. If dehydration is a concern, a packed cell volume (PCV) will be run to determine hydration status.
Treatment of Grapefruit Poisoning in Dogs
The symptoms your dog is experiencing will determine his course of treatment. If you know your dog ingested a grapefruit or highly suspect it, the veterinarian may induce vomiting. This will rid your dog's stomach of any remaining pieces before the body absorbs it. If too much time has passed since ingestion and induction of vomiting is unsuccessful, she may administer activated charcoal. This will bind and neutralize the toxins of the grapefruit before the body absorbs it. If your dog is vomiting from ingestion of the fruit, an antiemetic will be given to stop the constant vomiting and to offer your dog some relief.
If dehydration is a concern from the vomiting and diarrhea, he will receive intravenous fluid therapies. This will correct any dehydration he is experiencing and prevent it from continuing. It will also help flush the toxin from his body system quicker than without it.
If your dog's skin is reacting in any way, a medicinal ointment or cream may be prescribed to apply to the affected areas. This will help calm any irritation or itching he may be experiencing and will speed up the healing process. Also, if he is suffering some sort of photosensitivity, he will need to remain out of the sun as much as possible until the toxin has left his system.
Recovery of Grapefruit Poisoning in Dogs
Detoxification is key when recovering your dog from grapefruit poisoning. As soon as you suspect he ate a piece of one, take him to a veterinarian. If he receives medical attention in a timely manner, prognosis of a full recovery is good. If he ingested a large amount or if he does not receive medical care, his prognosis declines.
If you have a grapefruit tree on your property, keep it in an area your dog does not have access to or consider fencing it off so that he cannot get to it; including the fruit that falls from the tree naturally. Since most people do not have this tree, accidental ingestion typically occurs from them getting into the trash or on the counter to the fruit bowl. Either way, keep the grapefruit out of the reach of your dog for his safety.
Grapefruit Poisoning Questions and Advice from Veterinary Professionals
Envy
Pit bull mix
5 Months
1 found helpful
I have a pitbull german shepherd mix puppy about 5 mo. Old. She was fine yesterday now she wont eat,& hardly drinks water. She is still alert, but more mellow than usual. She vomits yellow liquids, little to no white foam. She rather sleep more. I do have a grapefruit tree, so imsuming she got to one of the fallen fruits when i wasnt looking. I tried giving her wet food, seems like she wants to eat, but hesitates. What should i do?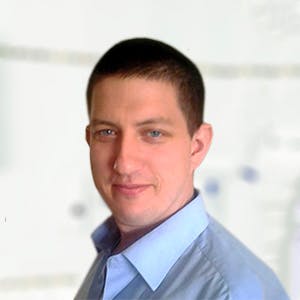 3320
Recommendations
Grapefruit may affect a dog in various different ways, but generally it causes irritation to the gastrointestinal tract, may cause lethargy and when consumed in large amounts may cause photosensitisation of the skin. It is important to keep Envy hydrated during this time; however other causes for vomiting and lethargy may be other poisons, foreign objects, other intestinal obstructions, infections, parasites among other causes. If there is no improvement you should visit your Veterinarian for a checkup. Regards Dr Callum Turner DVM
Thank you, she drank water on her own, threw it up but is now a whole lot better. She is drinking on her own eating a whole lot more.. But thank you.
Add a comment to Envy's experience
Was this experience helpful?
Allie
Doxy
11 Years
0 found helpful
I just gave my Doxy about two table spoons of the juice of pink grapefruit! My husband asked was it ok to let her drink some! Then I looked it up on line!! Should I worry!!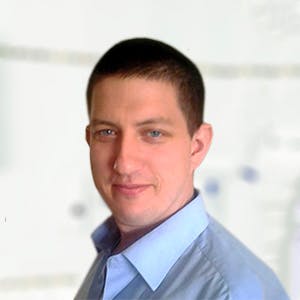 3320
Recommendations
Grapefruit may cause gastrointestinal issues (vomiting and diarrhoea) as well as photosensitivity among other issues; if the grapefruit juice was freshly consumed I would recommend inducing vomiting but if it was more than two hours ago you should ensure that Allie is hydrated and visit your Veterinarian if you are concerned. Regards Dr Callum Turner DVM
GEEEEZ!!GLAD WE DECIDED TO GOOGLE THIS!!!WE HAVE A SHAR-PEI/ PIT HE EATS PINK GRAPEFRUIT WITH US REGULARLY?? HE'S 2 1/2 YRS OLD AND LITERALLY CRIES FOR SOME AS MY WIFE EATS IT!! HE EATS ORANGES GRAPEFRUIT, GARLIC ONIONS, TOMATOES AND WE HAVEN'T EVER HAD ANY ISSUES?? NO VOMITING, NO DIARRHEA,WE ARE JUST TOTALLY SURPRISED TO FIND THIS INFO OUT??? HIS DEMEANOR DOES NOT CHANGE HE DRINKS WATER LOTS, RUNS AND PLAYS REGULARLY??? NOW WE'RE CONFUSED??
Add a comment to Allie's experience
Was this experience helpful?
Penny, Mila, Cesar
Chihuahua
1 Year
0 found helpful
What if the dog eats the leaves of the grapefruit tree. We have a tree in the yard but it has not produced fruit. The dogs will eat the fallen leaves. Can this cause the same issues as the fruit? They do not have any symptoms.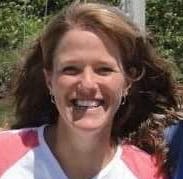 1611
Recommendations
Thank you for your email. The leaves and plants can cause phototoxicity and skin disease if eaten, and it would be best to stop them from eating the leaves or block access. I hope that everything goes well with them!
Add a comment to Penny, Mila, Cesar's experience
Was this experience helpful?
fred
Labradoodle
3 Months
0 found helpful
my mom gave fred 1/8 of a section of grapefruit. it's been about 9 hours and he's acting kind of strangely and has been having loose stools. what point should we take him to the vet?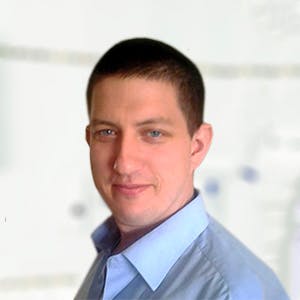 3320
Recommendations
Most of the time grapefruit causes gastrointestinal distress which may explain the strange behaviour is there is some abdominal discomfort; normally vomiting and diarrhoea are the usual symptoms with some skin sensitivity in some cases. If Fred's symptoms continue or get worse, visit your Veterinarian for an examination to be on the safe side. Regards Dr Callum Turner DVM
Add a comment to fred's experience
Was this experience helpful?
ELWIN
Shiba Inu
7 Months
0 found helpful
My puppy started to puke at 1:30 am this morning and has puked an additional 2 times. Yesterday we we're at my sister's house whose neighbor has a grapefruit tree that drops fruit into her yard. I was not aware grapefruit was so poisonous I'm thinking she might have gotten into some of it when I wasn't big a good dog parent and paying enough attention. I have no idea how much she got. Her 1st 2 pukes had kibble that was not totaly digested. 3rd was just clear yellow liquid.. she still has an appetite and is drinking water. I am thinking about feeding her some chicken and rice.. when should I take her to the vet? So far her bowels have not changed.she is 16 pounds. Also she is still a little playfully and curious.. but she is also a little extra mellow.( the kind of mellowed you get after you puked)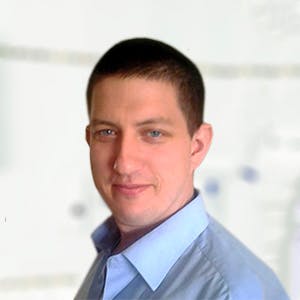 3320
Recommendations
Considering the timeframe, any therapy given would be purely supportive and symptomatic; giving a bland diet of chicken and rice is a good idea but an antiemetic may be needed to control the vomiting, also hydration is important as well. Grapefruit poisoning may also cause sensitivity to sunlight so keep Elwin indoors; if you have concerns you should visit your Veterinarian for an examination. Regards Dr Callum Turner DVM
Add a comment to ELWIN's experience
Was this experience helpful?
Dee oh gee
Pittbull mix
3 Years
1 found helpful
I gave my dog a quarter of a piece of a peeled grapefruit before checking it online..
It's been 20min..
He hasn't shown any symptoms yet. Should I be worried? Shoul I take him to the vet? He is a bigger dog, a pitbull and Australian shepherd mix.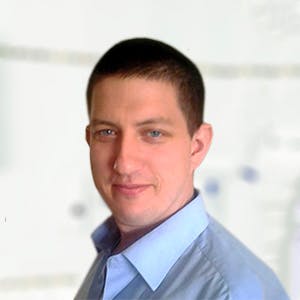 3320
Recommendations
If you can, induce vomiting using 3% hydrogen peroxide solution, ensure that Dee oh Gee remains hydrated. Vomiting, diarrhoea, photosensitivity and depression are all symptoms of poisoning. I don't have any data on the quantity of grapefruit which causes these symptoms. If you have any concerns, visit your Veterinarian. Regards Dr Callum Turner DVM
I was eating a grapefruit and gave my dog less that half the pulp of a slice... I read this article before giving him any more and want to know if this is enough to cause poisioning!
Add a comment to Dee oh gee's experience
Was this experience helpful?
Luna
Lab mix. Med. size
1 Year
1 found helpful
My dogs only had a few licks of the leftover rine and separations of a grapefruit and there wasn't really any juice or pulp left for them to injest. Will this do anything to them or cause any problems?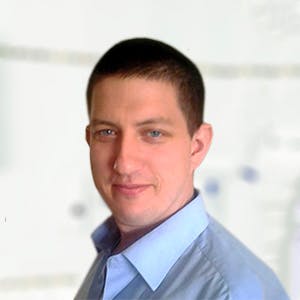 3320
Recommendations
A few licks shouldn't cause much of an alarm, grapefruits usually cause gastrointestinal problems (mainly vomiting). I don't have any information regarding the quantity of grapefruit required to show signs of a poisoning event. Just keep an eye on Luna and if she shows any symptoms, consult your Veterinarian. Regards Dr Callum Turner DVM
Add a comment to Luna's experience
Was this experience helpful?
Moe
English bulldog
2 Years
0 found helpful
My dog is two years old, for the last year I'd say she has suddenly started to have blood in urine. I brought her to the vet multiple times she was put on tablets for a week none of them worked, she does not seem to be in pain. Please help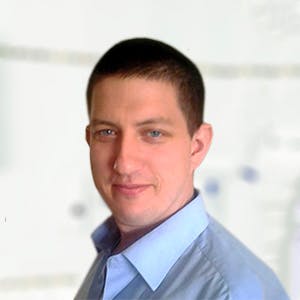 3320
Recommendations
Blood in the urine may be caused by a number of different conditions, your Veterinarian may have put it down to an infection and prescribed antibiotics. Other causes of blood in the urine include urinary stones, tumours, trauma, poisoning, low platelet count, kidney disease among others. If there is an infection, culture and sensitivity may point to a more suitable one; for other conditions, blood tests and x-rays would be needed to confirm the diagnosis. Regards Dr Callum Turner DVM
Add a comment to Moe's experience
Was this experience helpful?
Maggie
Schipperke Pomeranian mix
3 Years
0 found helpful
My dog ate about a quarter to half a slice of grapefruit yesterday and has been throwing up all day and is very lethargic, slightly shaky randomly throughout last night until today; over 24 hours later. I didn't think it was the grapefruit until a friend asked if she ate anything and I put it together. What should I do?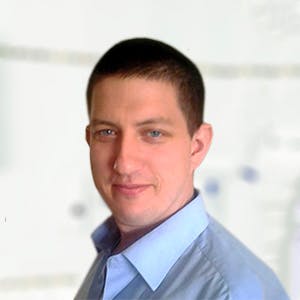 3320
Recommendations
It is good that Maggie is vomiting and I hope a lot of the grapefruit came out. Grapefruit poisoning causes severe gastrointestinal signs, lethargy and photosensitisation of the skin which is normally treated with induction of vomiting and activated charcoal (too late now) followed by supportive treatment of fluids and topical ointments for skin lesions. If Maggie isn't getting enough fluids and gets dehydrated, you may need to visit your Veterinarian for intravenous fluids. Regards Dr Callum Turner DVM
Add a comment to Maggie's experience
Was this experience helpful?