What are Antibiotic-resistant Bacterial Infections?
Several different species of staphylococcus (staph) bacteria can affect people and dogs. Many people carry S. aureus bacteria without symptoms, but these bacteria can take advantage of a weakened immune system or a skin injury to multiply and cause an opportunistic staph infection. Dogs rarely carry S. aureus, but they may catch the infection from their human owners. On the other hand, dogs naturally carry another strain of bacteria, S. pseudintermedius which, like S. aureus in humans, is usually asymptomatic unless the dog has an open wound or a weakened immune system. S. pseudintermedius can be zoonotic, but it doesn't usually cause severe infection in humans. In dogs, staph infections typically affect the skin, with areas of redness, peeling and crusted or ulcerated skin. Most are responsive to a penicillin-type beta lactam antibiotic, such as methicillin, and the symptoms clear up easily with treatment. Some strains of S. aureus or S. pseudintermedius, can develop resistance to traditional antibiotics, however; this type of methicillin-resistant infection is called MRSA or MRSP depending on the strain of bacteria. Resistance can take the form of a resilient coating, or proteins that are not affected by the antibiotic. The ability to withstand antibiotics is often passed on genetically to subsequent generations of bacteria, so antibacterial-resistant infections are more common in animals that have received prior treatment. They are also more common in dogs taking drugs that suppress the immune system such as prednisone, corticosteroids, or chemotherapy treatment for cancer. MRSA and MRSP are not more virulent than other types of staph infections, but they are harder to treat and may take more time to heal.
Dogs are susceptible to the same type of staphylococcus bacteria that causes staph infections in humans. Most symptoms clear up with antibiotic treatment, but in some cases, the bacteria can develop resistance to traditionally prescribed antibiotics. These antibiotic-resistant infections are called MRSA or MRSP depending on the strain of bacteria involved.
Book First Walk Free!
Symptoms of Antibiotic-resistant Bacterial Infections in Dogs
Dogs with high numbers of staph bacteria can develop a severe skin infection. See a veterinarian if you notice any of the following symptoms.
Pimples
Red spots
Red patches (erythema)
Peeling or itching skin
Crusted skin
Ulcerated areas
Weeping areas and pus
Loss of fur
Persistent skin infection (pyoderma) that doesn't respond to treatment
Types
S. aureus and S. pseudintermedius are the most common types of staph bacteria found in people and dogs respectively. S. schleiferi is another recently identified strain found in both people and dogs that can develop the same kind of antibiotic resistance.
MRSA – methicillin-resistant Staphylococcus aureus
MRSP – methicillin-resistant Staphylococcus pseudintermedius
MRSS – methicillin-resistant Staphylococcus schleiferi
MDR (multiple drug resistant) infection – another name for all types of this condition
Causes of Antibiotic-resistant Bacterial Infections in Dogs
These conditions can make it more likely for your dog to develop an antibiotic-resistant bacterial infection.
Weak immune system
Wounds or damaged tissue
Recent surgery
Frequent hospital visits
Poor hygiene and conditions of overcrowding
Prior infection treated with antibiotics
Failure to properly clean pus or infected fluid before treatment
Failure to administer the proper number of antibiotic doses
Immune suppression drugs taken at the same time as the antibiotic
Other drugs or foods that interfere with the antibiotic function
Diagnosis of Antibiotic-resistant Bacterial Infections in Dogs
The veterinarian will suspect a staph infection based on your dog's symptoms. A cellular culture will be analyzed under a microscope to check for bacteria as well as analyze the possibility of a simultaneous fungal infection. This may not directly determine the species or strain of bacteria, but the veterinarian will likely prescribe an empiric antibiotic immediately. If the infection does not respond to treatment, a culture will be taken and sent to a lab where the specific strain of bacteria will be identified and analyzed for its resistance to antibiotics. The veterinarian will keep your dog on the original antibiotic until the bacteria has been identified as resistant.
If your dog has had prior infections that did not respond to treatment, this will make MRSA or MRPA more likely. The veterinarian will need to know your dog's medical history, including past and present medications, especially immunosuppressant treatment. Any other recent illnesses, injuries or surgeries will also be relevant. The veterinarian will check your dog's vital signs and take blood and urine samples to evaluate his overall health.
Treatment of Antibiotic-resistant Bacterial Infections in Dogs
The veterinarian will suspect a staph infection based on your dog's symptoms. A cellular culture will be analyzed under a microscope to check for bacteria as well as analyze the possibility of a simultaneous fungal infection. This may not directly determine the species or strain of bacteria, but the veterinarian will likely prescribe an empiric antibiotic immediately. If the infection does not respond to treatment, a culture will be taken and sent to a lab where the specific strain of bacteria will be identified and analyzed for its resistance to antibiotics. The veterinarian will keep your dog on the original antibiotic until the bacteria has been identified as resistant.
If your dog has had prior infections that did not respond to treatment, this will make MRSA or MRPA more likely. The veterinarian will need to know your dog's medical history, including past and present medications, especially immunosuppressant treatment. Any other recent illnesses, injuries or surgeries will also be relevant. The veterinarian will check your dog's vital signs and take blood and urine samples to evaluate his overall health.
Recovery of Antibiotic-resistant Bacterial Infections in Dogs
Most dogs with an antibiotic-resistant bacterial infection will make a full recovery. Once a dog has had one drug-resistant infection, however, the likelihood of a repeat infection is higher. Keeping your dog on a healthy diet helps to support the immune system and can reduce the chances that the bacteria will proliferate. Omega 3 fatty acids, found in salmon and some other fish, are particularly effective. Natural, immune-supportive supplements are also available for dogs. Discuss the best options with your veterinarian.
In order to reduce the risk of bacteria becoming antibiotic resistant, it's important to give all the prescribed doses of an antibiotic, even if your dog's symptoms appear to be better. Otherwise, antibiotic resistant bacteria may survive and pass this ability on to the next generation. Hygiene precautions should be taken around infected dogs to avoid spreading resistant bacteria. Humans carrying MRSA should also be careful about infecting dogs. This is especially likely if your dog is a therapy dog, or spends time around hospital patients. Keep your dog on a healthy diet, and bathe him regularly with antiseptic shampoo to reduce the risk of infection.
Antibiotic-resistant Bacterial Infections Questions and Advice from Veterinary Professionals
Bella
Pit bull
6 Years
1 found helpful
We rescued a lab-Pitt mix March 17, 2017. We took her to the vet and later discovered she had mrsa. She has been on and off Prednisone since. She is also taking chloramphenicol since May of 2017. She has to wear a cone at all times because she licks her paws, and legs. Her paws are swollen and her paws and legs have red bumpy spots that itch and ooze. They also sometimes bleed. They just keep giving her the same medication. We also bathe her with epsom salt baths. I don't know what else to do for her.
Add a comment to Bella's experience
Was this experience helpful?
Bella
Mixed
2 Years
1 found helpful
I have a medium mixed breed terrier that was a rescue pup originally from Kentucky. She is two and we have had her since she was 5 months old. She had a cough when she came to us but was apparently cleared by the vet at the shelter we adopted her from. She would have occasional diarrhea issues, had a two week period of morning vomiting, and was suspected of having canine influenza last winter. She was on flagyl twice for diarrhea. Through all of this, she continued to have this cough. I was told by four different vets that "her lungs and heart sound good". Since the cough was not dramatic and she was always playful and a good eater, I went along with that. Last spring she was put on flagyl for diarrhea only to discover that she had hookworms (and yes, she was on heartguard). This vet was concerned when I told her about her cough history even though she too said "her lungs and her heart sound good" and finally did a chest x-ray. Well her lungs looked like she had a blizzard going on. She was sent to an internist who put her doxycycline for 6 weeks and super dewormed her with panacur. Hookworms resolved, cough worse. Tracheal wash showed inflammatory respiratory disease and possible contamination. Cough much worse and now productive of green sputum. The specialist put her on prednisone and said she did not need an antibiotic. Four days later she had a temperature of 106 and almost died. She was in the hospital (a different one than where her specialist was) for 5 days. That was in August. She had an aspiration of her lung while in the hospital and came home on several antibiotics. This is the problem, she was on doxycycline for again and this time she was on it for 3 months. In addition she was on zeniquin for more that three months and she is still on clavamox. The zeniquin has been changed to zithromax. Her chest xray (every 2 weeks) has shown basically little to no improvement since September. In the first two weeks she improved slowly. Her vet stopped the clavamox and she got worse. When we stopped the doxycycline there was no change but that was when he added zithromax. Now she has been off zeniquin for 2 days and her cough is worse. Honestly, I am beside myself. This has been four solid months of antibiotic treatment which seems to be just keeping the status quo and failing to improve her and we are going broke. I'm pretty sure there has to be some antibiotic resistance going on here.
Ask the vet to take a scrap of her skin and a swab, send it away and have it tested. They will tell you which antibiotics your fur baby could take and won't be resistant too. My mastiff had this done, she is resistant to all all antibiotics except for 2, and one is an antibiotic that is used for horses. At least you will know. Maybe this has already been done?
Add a comment to Bella's experience
Was this experience helpful?
Ellie
Bulldog/pit bull mix
2 Years
0 found helpful
My 2 year old bulldog/pit has a growth or wart as they called it at the vet. Her foot swollen and infected. The antibiotics they gave her at the vet 2 days ago don't seem to be working at all!! She can put very little weight on her paw and seems to be in pain. This girl is everything to me and I simply don't know what to do. And I'm not sure if I've given the antibiotics enough time to work but I was expecting progress by now ...please help
Add a comment to Ellie's experience
Was this experience helpful?
Duke
Mixed
13 Years
0 found helpful
Our dog Duke is 13 years old and about 90lbs when he was healthy. He's a double coated black mixed breed dog. He's been in gabapentin for 3 years to aid in nerve, back, hip pain. It works. 2 months ago we noticed he was losing fur, skin patches showed up. Long story short, we did blood work, biopisies and cultures. This lead to:
-Normal bloodwork, including thyroid

-biopsy showed 3 layers of issues. 1st, allergic reaction learning to: 2nd. Dermatitis, 3rd bacterial infection
-culture lead to anti bacterial resistant staph infection
-they put him on a medication that I'm sorry I can't remember the name of. But it was the strongest option. 2 pills 3 times a day for 10 days. We gave it to him perfectly.

Fast forward a month. His skin is worse. We went in yesterday and they sent out another culture. What should our concerns be? In trying to decide how much more to put him through.
Add a comment to Duke's experience
Was this experience helpful?
MAXIMILLIAN
Bernese Mountain Dog
2 Years
0 found helpful
MY 2 YEAR OLD BERNESE MOUNTAIN DOG TORE HIS ACL AND HAD TPLO SURGERY. AFTER THE SUTURES WERE REMOVED HE DEVELOPED A ANTIBIOTIC RESISTENT BACTERIAL INFECTION. HE HAS HAD SURGERY IN AN ATTEMPT TO EXCISE THE BACTERIA BUT IT HAS COME BACK AGAIN. AS A RESULT HIS LEG ISN'T HEALING AS IT SHOULD SO THEY CAN REMOVE THE PLATE AND SCREWS. WE ARE CURRENTLY WAITING ON ANOTHER CULTURE TO SEE WHAT TO GIVE HIM THIS ROUND. HE ALREADY TOOK INJECTIONS FOR 20 DAYS AND THE VET DOESN'T WANT TO GIVE TO HIM AGAIN CAUSE THE GENICOMYCIN COULD DAMAGE HIS KIDNEYS. HE WAS ALSO GIVEN AN ANTIBIOTIC THAT REQUIRED US TO WEAR GLOVES WHEN ADMINISTERING IT. ANY IDEAS ON WHAT TO DO NEXT.
My dalmatian has developed the same type of infection and we are just beginning treatment. Has your dog improved? What type of treatment worked? I hope all is well for you. Thank you.
Add a comment to MAXIMILLIAN's experience
Was this experience helpful?
Carlos
Cane Corso
2 Years
0 found helpful
Has Symptoms
runny stool, white specks in stool
My dog hs been diagnosed as having round worms. He is 2 years old when he was a puppy he was treated a couple of times for the same using Pancura. the vet said that the worms must be resistant to that medicine but is not sure what to treat them with.
Add a comment to Carlos's experience
Was this experience helpful?
Rudee
Miniature Schnauzer
7 Years
0 found helpful
7 yrs old female mini schnauzer started losing weight over the last 5 months. Poo was running and frequent. She was diagnosed with a bacterial infection. Shes been treated multiple times it goes and then comes back. Had multiple test done the last 5 months nothing has worked. The last 4 days all of her food comes back up just like it went down, whole. Shes extremely week. At the emergency room right now and they say her large intestine is folded and swollen. Shes down to 9lbs. They say she wont make it thru the weekend. Looking for a little advice. Shes getting weaker by the minute.
Add a comment to Rudee's experience
Was this experience helpful?
Pops
Collie,
12
1 found helpful
Medication Used
Ronaxan 20 mg two half tabs daily
My 12 year old collie has had a test yet again after being on several antibiotics over the last 3months they said she has ecoli urunary tract infection, and each time she has a test they persvru e a different pill saying it works in the lab on the test but I give it to her then it does not work, the only symptoms she has she leaks, she is bright eats well loves her walks very happy no problem taking a wee if she did not leak I would never have known she had anything wrong with her. I am loosing confidence in the treatment, what would happen if she comes off medication and I give her supliments and a diet to boost her own immune system? What is the long term prognosis of a dog with ecoli in the bladder she is elderly z d a nervous dog cannot withstand lots of tests I dint know which way to go as she seems so well, makes you wonder how many dogs have this without knowing, as she is not unwell, don't wNt to keep throwing loads pills at her that then don't work so help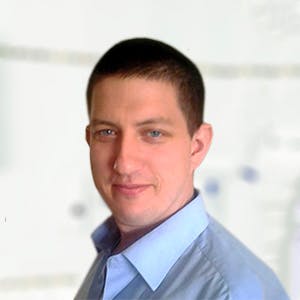 3320
Recommendations
It is unusual for an antibiotic that is singled out during culture and sensitivity to not work in vivo, but the body is a wonderful machine that gives us surprises. Supplements may help, but I wouldn't want to remove her from the antibiotics in case they are suppressing a more aggressive infection and it isn't good practice to just stop antibiotic therapy in cases where there may be resistance (just adds to the problem). It may be worth having another culture and sensitivity test taken and sent to a different laboratory just to check for a control. Regards Dr Callum Turner DVM
Add a comment to Pops's experience
Was this experience helpful?
Wolfie
pit mix
9 Years
0 found helpful
My dog wolfie has been battling kidney stones and UTIs for almost 2 years. His most recent ultrasound showed one kidney completely shriveled up and dead, and the other full of stones that moved to the center of his kidney. He has had several 6 week courses of baytril this year alone. He will appear better for a week or more after finishing baytril and then stop wanting to eat, sometimes get a fever, and go back on antibiotics. He has had multiple ultrasound guided cultures. The vets have not been able to give me any advice on what to feed him to address his kidneys. They have said they do not know what type of kidney stones so they can't recommend kidney disease type of food. I have him on a probiotic and cranberry supplements for urinary and kidney health. He had blood work yesterday and creatnene is 2.6 which is a tad lower than Feb. He has been grain free diet last 3 years. What foodles will be most helpful and is there anything else I can do?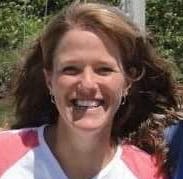 1611
Recommendations
Kidney stones can be very challenging to treat or remove surgically, and periodic antibiotics to treat any ongoing infection may be the best thing that can be done for Wolfie. If he hasn't seen an internal medicine specialist, that might be a good idea, as they may be able to provide more advanced care for him to help with this problem.
Add a comment to Wolfie's experience
Was this experience helpful?
Jager
German Shepherd
4 Years
0 found helpful
Our 3.75yo, male, neutered GSD has never been diagnosed, nor presented with an ear infection or dermatitis. He has not had recent changes to diet and is on a limited ingredient diet. His stools are solid and healthy. He was recently bitten on the forelimb during daycamp. The veterinarian irrigated the wound and prescribed zeniquin for 14 days to prevent infection. 10-12 days after the last dose of zeniquin, his eardrum burst. External ear swap indicated co-infection of yeast and cocci. Speciation nor cultures were performed. He was prescribed zeniquin orally 1x per day for 6 weeks and baytril ointment 2x per day for duration with biweekly follow-ups. After 6 weeks the tympanum was closed but presence of yeast and cocci had not decreased to an acceptable lev
el. The veterinarian instructed to continue zeniquin for the full 6 weeks, but changed the topical to Posatex 1x per day with a micellar wash 1x every other day. My question is: could the 14 day treatment with zeniquin for the bite wound led to a zeniquin resistant inner ear infection? Purpose of request: to ensure that we exercise care to raise the issue in the future to stay ahead of secondary infections.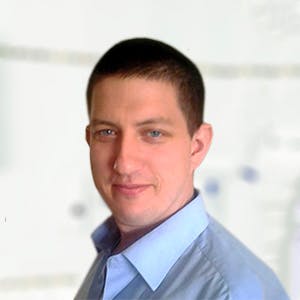 3320
Recommendations
It is nice to see an owner concerned about antibiotic resistance. A single course of Zeniquin (marbofloxacin) shouldn't cause an effect or issues with resistance with an additional course of treatment; however it would be irresponsible to treat multiple different infections one after the other with Zeniquin or to treat for a short period of time (two or three days) stop and then treat again for a few days. Regards Dr Callum Turner DVM www.ncbi.nlm.nih.gov/pubmed/15555883
Add a comment to Jager's experience
Was this experience helpful?
Kaja
Boxer
6 Months
0 found helpful
Hello, I have a female boxer puppy. She is 6 months old. She has been having a discharge from her vagina for the past couple of months. When our Vet did a vaginal testing he found that she had the staphylococcus pseudintermedius bacteria. We already did 3 rounds of antibiotic and she is still discharging. What can we do> what would be the next move?
Please advise.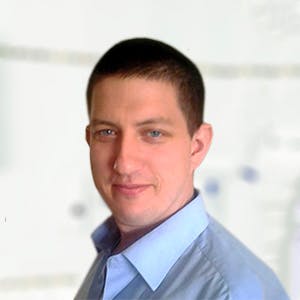 3320
Recommendations
Management and treatment of (methicillin-resistant) Staphylococcus pseudintermedius can be tricky, the culture test should have also indicated the antibiotic the infection was most susceptible to (sensitivity testing). There is no single magic antibiotic or solution unfortunately. Regards Dr Callum Turner DVM
Add a comment to Kaja's experience
Was this experience helpful?
Raskat
Caucasian Shepherd (Mountain Dog)
21 Months
-1 found helpful
We are complaning of this symptoms for more than a month no imrovment yet with treatment general condition is deteriorating also we took doxycycline caps for month teracycline ointment still symptoms deteriorate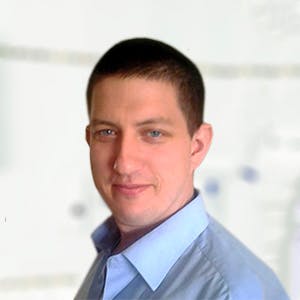 3320
Recommendations
In cases where an infection doesn't respond to antibiotic therapy we need to consider other options which may include culture and sensitivity testing to isolate the particular bacteria and to determine the antibiotic which it is most susceptible to; at this point giving more antibiotics aimlessly may cause more harm than good. Regards Dr Callum Turner DVM
Add a comment to Raskat's experience
Was this experience helpful?
minny
Maltese
4 Years
1 found helpful
my dog has unknown kidney failure that tried antibiotic and fluids but nothing has change they thought it was lepto but came back negative, and the doctor thinks its a good idea to put him to sleep.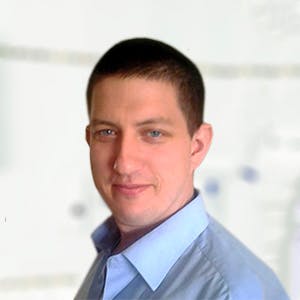 3320
Recommendations
It is important to understand the cause of kidney failure so that it may be treated along with managing the kidney failure itself; there are many causes of kidney failure but it is important to determine the specific cause so that the correct treatment may be given, apart from that you can try to manage the kidney failure with dietary changes and fluid therapy. Regards Dr Callum Turner DVM
Add a comment to minny's experience
Was this experience helpful?
Chica
Shiba Inu
10 Years
2 found helpful
Has Symptoms
Uti symptoms, at times blood
I have a 10.5 spayed female Shiba-inu. She has been dealing with uti symptoms on and off for 6 years. For 4 years she has had sores between her toes on and off. When her uti symptoms ( straining, peeing lots but not much comes out, blood etc ) first started I got her urine tested at the vet ( free flow catch) however the front staff left her urine on the shelf didn't refrigerate etc. Many times I paid for a urinalysis and culture and many times they didn't handle it properly or if they did it would come up benign. I had an ultrasound of her bladder it didn't show anything. They then suggested a fiberoptic scope of her bladder from the veterinary college. Her bladder appeared ulcerated, red, Horner's syndrome, etc they were unable to retrieve a tissue biopsy as it kept tearing apart. They did a culture and nothing turned up. They gave her a course of doxycycline. She did seem to improve. She also improved with the prior prescriptions of amox-clav. At this point with no real answers they suggested the next course of action was a cystotomy to biopsy the bladder wall to look for a hidden bladder wall infection. Since I had spent approximately $6-7000.00 at this point, all on credit...and it was extraordinarily stressful on my dog I just took a break. I would just put her on the amox/ clav approx twice a year. When she developed the toe cysts ( approx twice a year) the vet prescribed vanectyl-p( a corticosteroid/antihistamine) when it didn't clear up he prescribed the amox/ clav with it. At this time (age 6) I did her bloodwork and it showed liver and kidney failure). I thought that perhaps her values were elevated from the steroids. I weaned her off and when they would come I would put her on an extremely reduced dosage of steroids ( then the vet prescribed) with the antibiotics and her toe lesions would resolve. The last year her toe sores would get better but not quite resolve completely. Most recently, a few months ago she developed uti symptoms again. I took her to a new vet near where I moved. I went in explaining her history at length and asking to test the urine to find the bacteria and get the appropriate antibiotic. She prescribed amoxicillin. Later that day the vet called to say their was no infection and to not take the antibiotic and that it was most likely just a benign cystitis. My friend whose dog was just diagnosed with a uti advised me that there was no way she could have done a culture as it takes 5 days. She advised me that her dogs urinalysis appeared fine but on the culture it showed tons of bacteria and baytril was prescribed fir e-coli. My dog and her dog had been hanging out at her place right around this time before both presented with uti symptoms. I asked my vet if she cultured and she said no, I told her I was upset and why as I was trying to figure out the precise bacteria and she said she didn't think there was a need as urine appeared clear. This I spent $130 for nothing. I asked the vet to try baytril but she recommended another urinalysis and culture if she presented with symptoms. So her symptoms went away with the amoxicillin but came back a week later. I went in for urinalysis and culture and her recommended bloodwork to check CBC and kidney and liver function. She quoted me $260 but when it was said and done was $370. The bloodwork showed high urea. The urinalysis showed dilute urine for a first morning pee. Indicative of kidney disease. No bacteria on culture. At this point she prescribed 1/2 vanectyl- p morning and night. After one week her uti symptoms were worse and there was quite a bit of blood at times. I contacted her with my concern and she did not get back until to me until 5 days later recommending the fiberoptic scope in her bladder again to get a biopsy to culture hopefully from bladder wall in case of hidden infection. I told her I didn't want to do that procedure as it may not turn up anything like last time. Then she recommended she keep on steroids and try tramadol for pain. This was because my dog's behaviour has gotten very weird ..she has been an anxious dog the last 4 years but with this uti symptoms it has gotten out of control. I have been giving her a full vanectyl-p at night and also a melatonin for dogs supplement which has been helping. Her blood comes and goes, still the uti symptoms. She has a big pee on walk - appears concentrated then dilute, almost clear, minuscule almost non existent pees after...about 10-14 pees fir an hour walk. I asked the vet again to try baytril or another antibiotic that would treat a staph infection perhaps causing the high urea. She suggested that the dog has a cystotomy $2000, continue on the steroids and start the tramadol. I forgot in December we also tried gabapentin for pain but caused a leg injury that my dog needed to be on steroids for a month to heal. So...I am reluctant to do surgery firsy fir a number of reasons...it's expensive, my dog is highly anxious and 3 days staying at vets before abd afyer surgery will be very hard on her, on addition the risks of surgery, risks of infection, wound not healing, risks of anaesthetic, risks of not finding anything.,.also I'm not sure if the wound would heal properly or she would need a skin transfer etc. I just think the whole thing will be very traumatic on my dog and again I would have you put on credit as cannot afford. I have been doing tons of research. I am convinced thaty dog may have a MRSA or MRSP infection. I would like to try doxycycline or something first. I have also found out that her results from her fiberoptic scope were indicative of a staph resistant infection. I habe also found out that steroids at the same time aa antibiotics can make the antibiotics ineffective and the dog immune comprised. I have also found out that surgery further compromises a dogs immune system. At this point, after this research I would like to wean my dog off these steroids and then try doxycycline or baytril...befire jumping right to surgery. I understand the fear of antibiotics resistance but my dog has mainly been on amoxiclav except a short course 6 years ago of doxycycline. Ps. She also acts very strange in evening, her anxiety level has gotten put if control I know it's partly from steroids partly from pain...she whines lots, stares at me and my husband and wants us to go to bed with her, ( our room) and we are hardly able to watch one TV show be used of her behaviour and that's with giving her a vanectyl-p and melatonin...Please let me know your thoughts. Thank you in advance.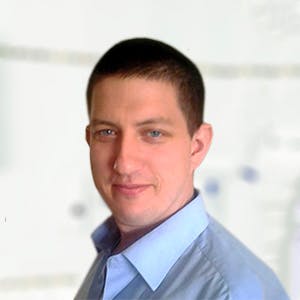 3320
Recommendations
Chronic urinary tract infections can be difficult to treat, especially when culture and sensitivity comes back negative; various methods of collection could be used including free flow, cystocentesis, catheter etc… in problematic cases like this more sterile methods are preferred. As for treatment, care needs to be taken and we shouldn't be thinking about throwing any antibiotic at the wall hoping that it sticks; a thought out treatment needs to be made based on evidence. Long term steroid therapy, especially at high doses leads to immunosuppression and this is used many times to treat immune mediated conditions; however, your Veterinarian would consider dosage, duration of treatment and other factors when prescribing a course of treatment. I am unable to give you any specific recommendation apart from, if you are not comfortable with your new Veterinarians management of Chica's case you should visit another Veterinarian or visit a Specialist (I know you already consulted with a veterinary school) since I cannot recommend any course of treatment without examining Chica. Regards Dr Callum Turner DVM
Perhaps change her diet, raw food diet pref., in order to build up her immune system, and eliminating the inflammatory process brought about by a food or additive. It did wonders for my chronically ill dog (rescue) who had a mystery infection (multiple surgeries & medications, antibiotics=25k). Very very long & unusual story. But the diet change made a dramatic difference. I finally took this poor animal to an renowned Integrative Vet(practicing western & holistic medicine). She is now our vet-forever. Without question this dog would have died had I not changed vets(on the 3rd time).
Add a comment to Chica's experience
Was this experience helpful?
Gabe
german shepard
11 Months
0 found helpful
My 11 month old German Shepherd got bit by another dog and we were soaking it in Epson salt and gave hima general anabiotic about a week we can a half later we realized it wasn't healing as well and so we had at cultured it turns out she's got mercy the vet says there's only one anabiotic that might work it's 40 years old and is toxic to humans. The second vet said the wound is at least 2 inches deep we could try soaking it in our surgical scrub and putting Mupricin in it and wrap it and then wrap it. I'm so worried he's not gonna make it. have you seen any successful treatments what should I do I don't want to lose him. I went to a seminar at Children's Hospital and they have been making these poop pills from bacteria in the gut and they give them to children with resistant bacteria do they have any of those studies going on at the veterinarian schools maybe in my state of Wisconsin ?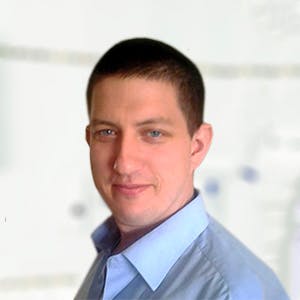 3320
Recommendations
Were these 'poop pills' something related to bacteriophage? Bacteriophage are viruses which only attack bacteria and they have been the mainstay of treatment for bacterial infections in the ex-Soviet state of Georgia (the country not the state) for around eighty years; I am unaware of any specific studies in this area in the United States which is for the public and many studies are focused on only one or two bacteria. Regards Dr Callum Turner DVM http://veterinarymedicine.dvm360.com/managing-mrsa-mrsp-and-mrss-dermatologic-infections-pets www.phagetherapycenter.com (company in Tbilisi, Georgia - for humans - just for reference)
All I remember about them is that they took the good bacteria out of the gut and they made pills out of them. Because they came from gut bacteria That's why they call them "poop"pills
Add a comment to Gabe's experience
Was this experience helpful?
Cassie
Italian Spinone
4
1 found helpful
four year old Italian spinone on apoquel developed demodocis, did not respond to bravecto or ivermectin shot, got worse after dermatologist prescribed prednisone and developed secondary infection...cultured...msrp. Went to another vet..given next guard, copra (sulfa drug prescribed by dermatologist made her throw up) medicated baths, mupuricin, thyroid (blood tests showed low). No improvement after one week. Vet suggested biopsy for cancer, but this is all over her body...I am now very wary of this vet...do I dare go to another vet...I will do everything for this dog.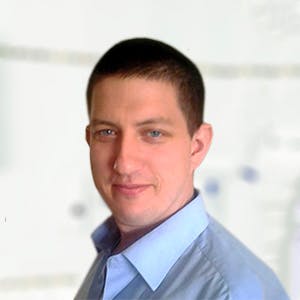 3320
Recommendations
I do not understand why a dog with Demodicosis was given prednisone as systemic corticosteroids are contraindicated in these cases as it can have an immunosuppressive effect (we use corticosteroids to suppress overactive immune systems - puppy strangles, immune mediated conditions etc...). In this case you should have sensitivity done on the MRSP to determine an appropriate antibiotic and try giving milbemycin along with topical baths to see if that helps. If you are hesitant with your current Veterinarian, I would suggest visiting your nearest Veterinary School regardless of distance to get a solution for Cassie. Regards Dr Callum Turner DVM
Add a comment to Cassie's experience
Was this experience helpful?
Gizmo
Yorkie
13 Years
0 found helpful
Has Symptoms
Urine smelling bad & cloudy
Gizmo is 13 yrs old. Diabetic and is on a maintenance dose of Cephalexin to avoid UTI's. (125 mg t.i.d.) She's been on this for a little over a year. Recently I noticed her urine getting cloudy and smelling really bad, so a urine culture was done. In the 6 days I waited for results from my Vet, I increased Gizmo's dose to 250 mg t.i.d., with excellent results. Her urine is no longer cloudy, or smelly, and her blood sugar levels are back to normal. So now my Vet tells me the culture came back as an e-coli infection and that Gizmo is resistant now to the Cephalexin. She wants to put her on Zeniquin for 30 days, but this can't be a maintenance antibiotic. My income is limited and her I get the Cephalexin from my own Pharmacist for a lot cheaper than the Vet. How can Gizmo be resistant but responding with the increase dose?? I don't want to put her on a medication if she doesn't need it, nor do can I afford the exorbitant cost! Any advice would be welcomed. Thank you.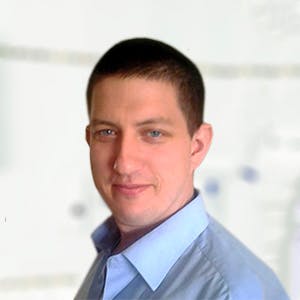 3320
Recommendations
I haven't seen the results of the culture and sensitivity data; but it may be a case that the cephalexin is suppressing the infection but not curing it, effectively hiding the symptoms. It is possible that once you stop the cephalexin the infection may flare up again and be worse than before; I do not know the cost of the Zeniquin (marbofloxacin) at your Veterinarian's practice but there are options to get it online from reputable retailers (see link below). Regards Dr Callum Turner DVM www.petsmart.com/dog/pharmacy/rx-medication/zeniquin-tablets-for-dogs-and-cats-5274575.html
Hi Dr Turner! My pitbull is 10 years old and has had bursting pustules between her toes for the last 2 years. She's been on long term antibiotics and on and off stereoids with no relief. We were told she has a staph infection and is resistaney to her antibiotics. We've tried different foods, special foot soaks, apoquel, allergy meds etc. and are out of ideas. Looking for any advice you can give!
Add a comment to Gizmo's experience
Was this experience helpful?
Banjo
corgi/chihuahua mix female
2 yrs
2 found helpful
Has Symptoms
UTI, blader stones evident upon palpation
My 20 lb 2 yr old female unspayed dog presented with blood in urine, straining and increased frequency of urination, palpable stones. Vet put her on 250 mg cephalexin for 5 days then did surgery to remove bladder stones with a concurrent spay. She came home on 250 mg cephalexin 2x per day for 7 days. Stone analysis showed struvite stones and vet said to continue antibiotic treatment for another 14 days but cut the dose of ceph to 250mg once per day instead of 2x. Why would he cut the dose and would lowering the dose encourage an antibiotic resistant infection to develop?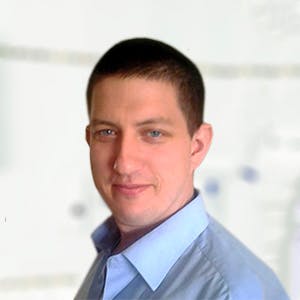 3320
Recommendations
There are a few reasons why your Veterinarian may have reduced the dose, it is more logical if the dose has been reduced after a full course has been given, but I would expect a movement to another antibiotic; other reasons for cutting the dosage maybe due to protecting the kidney's or managing side effects but you should speak with your Veterinarian to ask specifically the reason for them reducing the dosage. Regards Dr Callum Turner DVM
Add a comment to Banjo's experience
Was this experience helpful?
Brett
Golden Retriever
10 Years
0 found helpful
My 10 year old male golden retriever has had multiple Ear & skin infections the last 4-5 years. Treatment has been antibiotics (cefpodoxime, ciprofloxcin, clindamycin) & hypoallergenic dog food/treats, Gentaspray for hot spots, antimicrobial wipes and shampoos...........Recently, he has been seen by a Vet Dermatologists: Cultured spots show resistance to all antibiotics used on dogs!! Topical treatment is now Muricin 2% ointment BID & 2x/week injections of SPL to try and boost his immune system. ANY ideas on other treatments in case an infection comes back since the culture says no antibiotics are effective? Thanks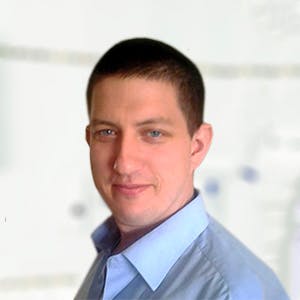 3320
Recommendations
Unfortunately I cannot recommend anything different in this case, preventative measures are important but are difficult with dogs as they may not take hygiene as seriously than we do. I am unable to offer any advice that the Dermatologist wouldn't have covered; other than ensuring that Brett has good health otherwise, there is little else to do. Regards Dr Callum Turner DVM
Add a comment to Brett's experience
Was this experience helpful?