What is Hemorrhage of the Lung?
A pulmonary contusion can be a life-threatening injury, depending on the severity of the hemorrhage so it is important to get your dog checked out thoroughly by your veterinarian if you suspect he has this injury. Since the pulmonary contusion is often caused by a traumatic injury, you should check your dog for other injuries right away. You should always be careful when moving your dog after a motor vehicle accident or any other traumatic injury in case of spinal injury or broken bones. A pneumothorax (collapsed lung from air in the chest cavity), hemothorax (blood in the chest cavity), broken ribs, and flail chest (2 or more broken ribs) can all be possible side effects from a pulmonary contusion, even if you do not see any visible injuries.
A hemorrhage of the lung (pulmonary contusion) is referring to lesions on the lungs that can happen after an injury to the chest wall. This can lead to hemorrhage and swelling which leads to the collapse of the lung. The pulmonary contusion is one of the most common wounds caused by a blunt chest trauma, which is most often from being hit by a vehicle or from a bite injury.
Hemorrhage of the Lung Average Cost
From 42 quotes ranging from $500 - $8,000
Symptoms of Hemorrhage of the Lung in Dogs
Rapid breathing
Difficulty breathing
Loud breathing
Pain in the chest and abdomen
Coughing
Vomiting
Blue or pale skin and mucous membranes
Fainting
Collapse
Lung crackles
Bloody nose or blood in the mouth
Irregular heartbeat
Top
Causes of Hemorrhage of the Lung in Dogs
Vehicular trauma
Bite from another animal
Animal abuse (usually by owners)
Falling from a high area
Gunshot
Stabbing or other wound that breaks the skin
Top
Diagnosis of Hemorrhage of the Lung in Dogs
The first thing the veterinarian will do is make sure your dog is stable and has a clear airway while he does a thorough physical examination. This may require that your dog be sedated and provided with oxygen and fluid therapy so he may need to be hospitalized. As with any visit, you will need to provide your veterinarian will your dog's complete medical history and any illnesses or changes in behavior. It is impossible to give a definite diagnosis of a pulmonary contusion with just a physical examination so your veterinarian will have to run some tests. These tests include:
Blood pressure
Complete blood count (CBC)
Blood gases
Urinalysis
Blood clotting test
Digital radiographs (x-rays) of the chest and abdomen
The radiographs may be enough to diagnose the severity of your dog's pulmonary contusion, but it sometimes does not show the true damage, so the veterinarian may decide to do some more tests, such as:
Bronchoscopy
Electrocardiography (ECG) to check for arrhythmia or tachycardia 
CT scan for a 3-D assessment
Ultrasound to see the true extent of damage
MRI for further details
Top
Treatment of Hemorrhage of the Lung in Dogs
The treatment plan will depend on the severity of the pulmonary contusion and any other injuries that your dog may have sustained. Your veterinarian will want to keep your dog on oxygen for some time to increase the oxygen in the blood that may have been lost. Many times, the damage to the lung does not completely show for 24-48 hours, so the veterinarian may want to keep your dog for one or two days for observation.
Pain medication such as Fentanyl or Morphine will be administered if your dog is in pain. The veterinarian may also prescribe corticosteroids to reduce swelling and antibiotics to prevent infection. Other treatment may be necessary for injuries sustained with the pulmonary contusion, such as:
Pneumothorax
If your dog has pneumothorax, the veterinarian will have to perform a thoracentesis, which means relieving the air from the chest with a needle. After three attempts to drain the air, a thoracostomy tube will be placed in your dog's chest.
Hemothorax
In the case of a hemothorax, the blood between the chest wall and the lung causes the lung to be compressed, causing pain and shortness of breath. Your veterinarian will want to keep your dog in the hospital on oxygen and IV fluids for 24 to 48 hours for observation. If the blood continues to be a problem or increases, the veterinarian may want to do surgery to find the cause of the bleeding and fix it.
Broken Ribs and Flail Chest (Two or more broken ribs)
If your dog has one or more broken ribs, the veterinarian may want to wrap the chest to stabilize the ribs and help them to heal. Cage rest and a short hospital stay are necessary if the injury is severe.
Top
Worried about the cost of Hemorrhage Of The Lung treatment?
Pet Insurance covers the cost of many common pet health conditions. Prepare for the unexpected by getting a quote from top pet insurance providers.
Recovery of Hemorrhage of the Lung in Dogs
The veterinarian will probably keep your dog for at least 24 hours for observation, and possibly longer if there are any complications or if your dog has surgery. Once you get home, your dog may be on cage rest for several days to keep him from hurting himself. You will have to take your dog on a leash to go to the bathroom when necessary. Be sure to follow your veterinarian's instruction and do not miss your follow-up appointment. The chances of a full recovery for your dog is excellent if the damage was mild and was treated right away. Otherwise, your dog's recovery depends on the severity of the damage and whether it could be treated in time.
Top
Hemorrhage of the Lung Average Cost
From 42 quotes ranging from $500 - $8,000
Top
Hemorrhage of the Lung Questions and Advice from Veterinary Professionals
Pomeranian
Two Years
2 found helpful
2 found helpful
My five pound Pomeranian was resting under my dining room table bench. There were 3 guys sitting on the bench and it suddenly collapsed and they all fell on my dog. She ran as fast as she could but yelled in pain. I took her to the er right away and was told that she has a bruised lung and given strong pain meds. She was given some oxygen and I was told that I can monitor her at home and bring her back if the breathing gets worse. I don't see her breathing getting worse but she is spitting up blood randomly and seems to fall when she walks. She is very weak. What should I do? Is there a chance
Dr. Sara O. DVM
2 Recommendations
Hello, I would take her back to the ER vet. She may need to stay there overnight and kept on oxygen. There is hope I have seen dogs recover from amazing issues.
Jan. 9, 2021
Was this experience helpful?
Labrador Retriever
Thirteen Years
0 found helpful
0 found helpful
Our dog was bit by a baby rattlesnake 8 days ago. She received 2 antivenom doses and was hospitalized for 7 days with low platelets, low RBC and high WBC. She received platelets on day 2, a blood transfusion on day 5 and was sent home with us on day 7. She had a severe nose bleed within hours and we immediately took her back and were told she has a pneumothorax and slight case of pancreatitis. She is receiving oxygen treatment, IV fluids and has been on prednisone since the bite occurred. RBC are holding at 26, normal platelets and slightly high WBC. Anything we should be asking?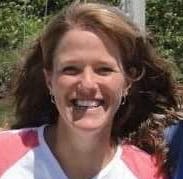 Dr. Michele K. DVM
0 Recommendations
Thank you for your question. It sounds like they are doing a great job managing this difficult to control condition. I hope that she is fully recovered soon.
Oct. 14, 2020
Was this experience helpful?
Hemorrhage of the Lung Average Cost
From 42 quotes ranging from $500 - $8,000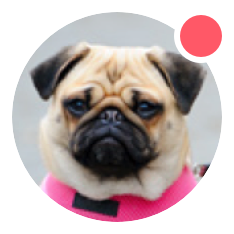 Need pet insurance?