What is Hemorrhage of the Lung?
A pulmonary contusion can be a life-threatening injury, depending on the severity of the hemorrhage so it is important to get your dog checked out thoroughly by your veterinarian if you suspect he has this injury. Since the pulmonary contusion is often caused by a traumatic injury, you should check your dog for other injuries right away. You should always be careful when moving your dog after a motor vehicle accident or any other traumatic injury in case of spinal injury or broken bones. A pneumothorax (collapsed lung from air in the chest cavity), hemothorax (blood in the chest cavity), broken ribs, and flail chest (2 or more broken ribs) can all be possible side effects from a pulmonary contusion, even if you do not see any visible injuries.
A hemorrhage of the lung (pulmonary contusion) is referring to lesions on the lungs that can happen after an injury to the chest wall. This can lead to hemorrhage and swelling which leads to the collapse of the lung. The pulmonary contusion is one of the most common wounds caused by a blunt chest trauma, which is most often from being hit by a vehicle or from a bite injury.
Book First Walk Free!
Symptoms of Hemorrhage of the Lung in Dogs
Rapid breathing
Difficulty breathing
Loud breathing
Pain in the chest and abdomen
Coughing
Vomiting
Blue or pale skin and mucous membranes
Fainting
Collapse
Lung crackles
Bloody nose or blood in the mouth
Irregular heartbeat
Causes of Hemorrhage of the Lung in Dogs
Vehicular trauma
Bite from another animal
Animal abuse (usually by owners)
Falling from a high area
Gunshot
Stabbing or other wound that breaks the skin
Diagnosis of Hemorrhage of the Lung in Dogs
The first thing the veterinarian will do is make sure your dog is stable and has a clear airway while he does a thorough physical examination. This may require that your dog be sedated and provided with oxygen and fluid therapy so he may need to be hospitalized. As with any visit, you will need to provide your veterinarian will your dog's complete medical history and any illnesses or changes in behavior. It is impossible to give a definite diagnosis of a pulmonary contusion with just a physical examination so your veterinarian will have to run some tests. These tests include:
Blood pressure
Complete blood count (CBC)
Blood gases
Urinalysis
Blood clotting test
Digital radiographs (x-rays) of the chest and abdomen
The radiographs may be enough to diagnose the severity of your dog's pulmonary contusion, but it sometimes does not show the true damage, so the veterinarian may decide to do some more tests, such as:
Bronchoscopy
Electrocardiography (ECG) to check for arrhythmia or tachycardia
CT scan for a 3-D assessment
Ultrasound to see the true extent of damage
MRI for further details
Treatment of Hemorrhage of the Lung in Dogs
The treatment plan will depend on the severity of the pulmonary contusion and any other injuries that your dog may have sustained. Your veterinarian will want to keep your dog on oxygen for some time to increase the oxygen in the blood that may have been lost. Many times, the damage to the lung does not completely show for 24-48 hours, so the veterinarian may want to keep your dog for one or two days for observation.
Pain medication such as Fentanyl or Morphine will be administered if your dog is in pain. The veterinarian may also prescribe corticosteroids to reduce swelling and antibiotics to prevent infection. Other treatment may be necessary for injuries sustained with the pulmonary contusion, such as:
Pneumothorax
If your dog has pneumothorax, the veterinarian will have to perform a thoracentesis, which means relieving the air from the chest with a needle. After three attempts to drain the air, a thoracostomy tube will be placed in your dog's chest.
Hemothorax
In the case of a hemothorax, the blood between the chest wall and the lung causes the lung to be compressed, causing pain and shortness of breath. Your veterinarian will want to keep your dog in the hospital on oxygen and IV fluids for 24 to 48 hours for observation. If the blood continues to be a problem or increases, the veterinarian may want to do surgery to find the cause of the bleeding and fix it.
Broken Ribs and Flail Chest (Two or more broken ribs)
If your dog has one or more broken ribs, the veterinarian may want to wrap the chest to stabilize the ribs and help them to heal. Cage rest and a short hospital stay are necessary if the injury is severe.
Recovery of Hemorrhage of the Lung in Dogs
The veterinarian will probably keep your dog for at least 24 hours for observation, and possibly longer if there are any complications or if your dog has surgery. Once you get home, your dog may be on cage rest for several days to keep him from hurting himself. You will have to take your dog on a leash to go to the bathroom when necessary. Be sure to follow your veterinarian's instruction and do not miss your follow-up appointment. The chances of a full recovery for your dog is excellent if the damage was mild and was treated right away. Otherwise, your dog's recovery depends on the severity of the damage and whether it could be treated in time.
Hemorrhage of the Lung Questions and Advice from Veterinary Professionals
xx
terrier
1 Year
0 found helpful
We picked up a dog which had been dumped by the side of the road. his breathing was from his stomach, we took him to the vet, we agreed to pay for an x ray and it was found that she had a collapsed lung on the left and an enlarged spleen. No surprise, After a search for the owner no one has come forward. We would like to know if surgery is absolutely necessary or will the dog heal. The vet believes the trauma was from a kick rather than car accident. We live in France.
Add a comment to xx's experience
Was this experience helpful?
Ezekiel
Beagle
10 Weeks
1 found helpful
My puppy has been playing with a bigger dog who sometimes uses his big paws and has pushed on my puppy's body . When my puppy kisses me I think I tast blood. I also feel like his breath smells sometimes like that smell of blood . I do not see any blood . He is not acting sick or shows any signs of pain. He breathes ok and still runs and plays . But I never heard a dog have this honking sound when they are crying . He cry's normal but then I hear this low horn like sound come from his low chest. I do not let him cry for any length of time so it is not from crying I know this much.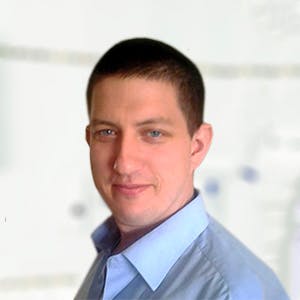 3320
Recommendations
Without examining Ezekiel, I cannot say whether or not there is anything to be concerned about; you should try to keep him calm for the time being and monitor him. Since he is still a small pup, you'll be taking him to a Veterinarian for vaccinations and you can have them give him a thorough examination to be on the safe side. Regards Dr Callum Turner DVM
Add a comment to Ezekiel's experience
Was this experience helpful?
Mac
Yorkshire Terrier
3 Months
0 found helpful
My 2-1/2 month Yorkie was dropped by my 8 year old. He landed on the kitchen floor chest first. He was bleeding from his mouth and nose, gasping for air. His breathing was extremely short & every 5 mins he was gagging. I got him to the vet within 40 mins of the accident. The vet said nothing was broken, but his lungs were bleeding inside. He was kept over night and put on oxygen and Meds to keep him calm. Please tell me my sweet Mac can survive this?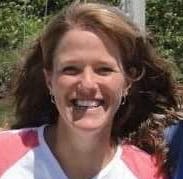 1611
Recommendations
Bruising of the lungs can be quite serious, and keeping Mac quiet will be extremely important with his recovery. He may need to be on oxygen until he is more stable, and your veterinarian can give you a better idea as to how he is doing, since they are monitoring him.
Add a comment to Mac's experience
Was this experience helpful?
Nala
Doberman Pinscher
2 Years
0 found helpful
My girl was hit by a car 3 days ago. She was examined and has no broken bones or signs of internal bleeding however she is breathing at a faster pace than normal and has been since that day. She did see her regular vet for a follow up where they checked her heart rate and looked at the xrays. The vet stated her breathing was probably due to the pain and I shouldn't be alarmed. I am still not at ease, would heart rate let them know if there was a problem? Could it just be she is in pain?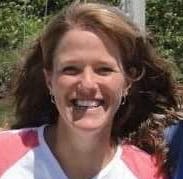 1611
Recommendations
Thank you for your email. Injuries related to traumatic injuries like being hit by a car can take time to show up, sometimes, especially lung injuries. If she had bruising in her lungs that started bleeding, she might need some help. If she is still painful, she may need more or different pain management than initially thought. It would be a good idea to follow up with your veterinarian, and possibly recheck her chest x-rays, to further evaluate her. I hope that she is okay.
My 5 year old dog was shot by a bb gun while I was not home today. I am worried if it may have punctured something. The entry wound is on the left center side of her ribcage. She just walked inside and has been laying on the couch for hours when I noticed it after examining her because of irregular behavior. I do not have money to get her seen now though. Is there anything at home I could do for the moment? I have cleaned the area with water trimmed the hair around the wound to prevent more debris getting in.
I have a question my doing was attacked by another dog who had recently attacked her about three weeks ago ND today it attacked her again but this time her breathing is very different her left side bounces up ND the bottom right looks swollen can u plz advice me
Thank you for your speedy response! I am taking her in now for An xray and bloodwork.
Also I notice it most while she is on her side, no bleeding from her nose and her gums are not white.
Add a comment to Nala's experience
Was this experience helpful?
Oreo sensibill
Pointer mix rottweiler
5 Months
0 found helpful
HI my dog oreo got hit by a car today. His breathing sound like it has liquid in his lungs at time he kinda hyper ventilate and at time he acts like he want to vomit but he does. He had blood coming from his mouth the vet did an xray and ultra sound. They said he had a little internal bleeding in the chest but nothing to worry about. Hey kept him over (tonight) but I'm worried because they did not give him any oxygen and his breathing is very bad he was given pain killer and anitbotics
If they didn't give him oxygen will he still survive?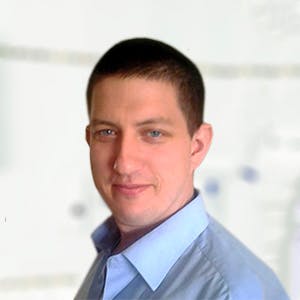 3320
Recommendations
Without examining Oreo, I cannot say whether or not he would require oxygen therapy or not; I am sure your Veterinarian would have checked the oxygen saturation levels in the blood with a pulse oximeter which is normally clipped to the tongue, ear, lip or other areas to get a reading. Also, without examining Oreo I am unable to give any guidance about the extent of his injuries or if he would survive. Regards Dr Callum Turner DVM
Hello, my puppy Chubz was ran over today.. he has no bleeding, he's walking and wagging his tail when excited but he has been laying around mostly all day, also his breathing is really hard and loud.. do you think his lungs are punctured?
Add a comment to Oreo sensibill's experience
Was this experience helpful?
Samsung
Lab and rotwiler
1 Year
0 found helpful
My dog was hit by a car and hasn't bleeding coming out his nose and has irregular breathing and has movement in his hind legs but has very little in his front legs and pushes up and flops back down the vet said he has severe damage to the lungs and was very cold when the vet arrived on seen of the accident my concern is they are not doing an x-ray CT or MRI just fluids and said his body needs to rest and reabsorb his blood and needs to allow time to let his blood clot. I get that but shouldn't they make sure he doesn't need a chest tube or something just letting lay there with fluids don't seem right to me? There was a huge amount of blood loss and the vet was surprised he was alive when arrived at the vet.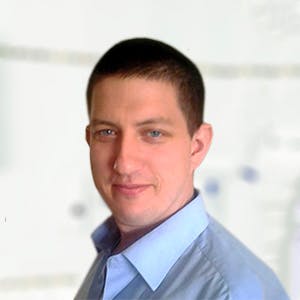 3320
Recommendations
In road traffic accident cases like this, it is important to stabilise a patient first especially when there has been a large quantity of blood loss; your Veterinarian may be waiting for Samsung to be more stable before doing any further diagnostics like x-rays since we want to keep movement to a minimum. X-rays however should be taken at some point to check for any skeletal injury or other signs of internal trauma; ask your Veterinarian for an x-ray. Regards Dr Callum Turner DVM
Add a comment to Samsung's experience
Was this experience helpful?
Max
Mutt
3 Months
0 found helpful
Recently i found a puppy on the highway which was injired. We broivht him home because we didnt wanna let him die in the highway alone. I dont have money for the vet and i dont know whats wrong with him. Im sure hes suffered from perhaps a hit and his paw is hurt.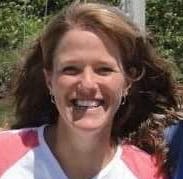 1611
Recommendations
Thank you for your question. That was very kind of you to pick up the puppy. He should be seen by a veterinarian if he seems injured, as he may benefit from pain medications. Without examining him, I can't diagnose anything or suggest any treatments, but many vet clinics offer a 'free first exam' that you may be able to take advantage of, and humane societies and animal control offices may be able to help with him. It may be more difficult to get low cost help for him since it is Christmas Eve, but many shelters will be available, and some clinics will be open today. If you feel that he is suffering, most emergency clinics will help him if you are willing to surrender him to them, as nobody wants to see a puppy suffering. You will just need to make a few phone calls to try and get help for him. I hope that everything goes well for him.
Add a comment to Max's experience
Was this experience helpful?
Mowee
pitbull
15 Weeks
0 found helpful
Has Symptoms
Normal to dificulty breathing,
My puppy was hit by an ATV today his breathing is sometimes normal and the next he is gasping for air or gags like he has a hair ball His gums were white but now they r a normal pink color I have not money to take him to the vet what cam I do to make him as comfortable as possible or if it's sevier what can I do to keep him alive till I can get the money to take him to the vet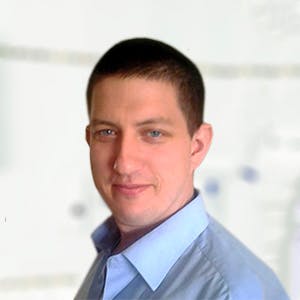 3320
Recommendations
Trauma is a tricky thing and proper management from the first minute is important to give the best possible prognosis; without examining Mowee I couldn't start to being to assess the severity or possible complications that may arise from this injury, if there are any puncture wounds to the thorax then veterinary care would be needed immediately. It would be irresponsible for me to suggest anything other than visiting your Veterinarian regardless of cost, ask them about payment plans or finance. Regards Dr Callum Turner DVM
Hi my puppy was stuck in between the couches and when they pulled him out he coughed up blood she had the same problems she wouldn't eat,lay down,or open her mouth it was cold. I just need one answer how is your dog? Because I need to know if she can make this plz
Add a comment to Mowee's experience
Was this experience helpful?
Harley
miniture poodle/pomeranian
4 Years
0 found helpful
My poodle attacked by a husky poodle had two bad bites 4 broken ribs. Up to 7000 in fees to try and save him, he was looking better. But after transfusion yeturday he declined. Said might not make it through the night, well he did, but back on full oxygen. But still awake. His eyes following them around room, they are now doing full comlete tranfusion tonight, will my poor harley make it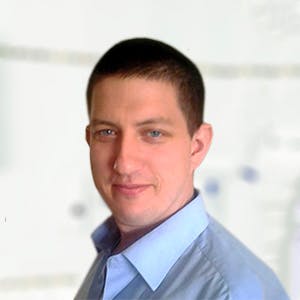 3320
Recommendations
It is difficult to determine the prognosis of trauma patients, especially since I haven't examined Harley. Internal bleeding, shock, infection and other factors will all determine Harley's prognosis. After stabilisation and treatment, supportive and symptomatic therapy (like being put on oxygen and blood transfusions) are all that can be done until Harley can support himself. Regards Dr Callum Turner DVM
Add a comment to Harley's experience
Was this experience helpful?
indian Pariah dog
Indian pariah
3 Months
0 found helpful
Has Symptoms
difficulty in lying down, mostly sits
walks slowly and doesn't run
Medication Used
cefotaxime sodium injection ip 500mg twice 2 days
Rantidine injection ip 25mg/ml twice on 3rd day
I am from India I have an 'Indian Pariah' Dog. A car hit her 4 days ago, she is still breathing at fast rate than normal, and doest eat much. She is unable to lie down and most sits. She had been cefotaxime sodium injection ip 500mg on 2 successive days (2 times).
and on the 3rd day Rantidine injection ip 25mg/ml (2times) was given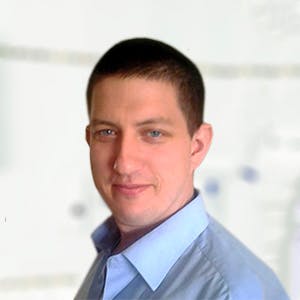 3320
Recommendations
As I wrote in my first answer, it is difficult to determine injury from road traffic trauma without carrying out x-rays and a physical examination; the medication that was prescribed is an antibiotic and to reduce stomach acid. Cases of trauma after road traffic accidents have to be determined on a case by case basis and require a physical examination, x-rays and possibly a neurological examination; these have to be carried out in person by your Veterinarian. Regards Dr Callum Turner DVM
Add a comment to indian Pariah dog's experience
Was this experience helpful?
karma
pitbull
2 Years
0 found helpful
my 2 year old dog was attacked 2 weeks ago and it has yellow puss come out of the wound and I kept it clean and bandaged as much as possible and the bite was on her front shoulder. now 2 weeks later she is bleeding out of her nose and mouth and coughing at first it was a dry cough like hacking now it seems to be more of a wet cough. she is at the vet now but were not sure if it is because of the bite or something else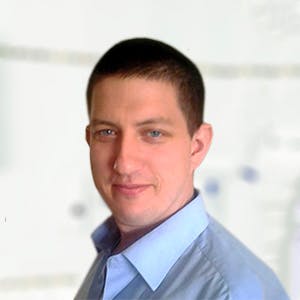 3320
Recommendations
After Karma suffered the attack, any wounds should have been cleaned (which you did) and prophylactic antibiotics should have been prescribed. An infection in the wound may have spread in the body leading to clotting problems causing nose bleeds as well as bleeding elsewhere in the body. It is possible that the nose bleeding and cough are not related to the attack, but in a young otherwise healthy dog statistically the chances are low unless a poisoning event, allergy or immune-mediated disease are the cause. A white blood cell count (along with other blood counts) would indicate if there was a severe infection or not and would be a good diagnostic step along with antibiotics and supportive therapy (fluids if needed etc…). Regards Dr Callum Turner DVM
Add a comment to karma's experience
Was this experience helpful?
Debbie
Pomeranian
2 Years
0 found helpful
I have a Pomeranian that I assume was attacked by another animal tonight. She came whining and limping to the house while my other 2 dogs were aggressively barking at something in the field. There was 1 little hole in her skin with the radius of the ground prong on an extension cord. She lost approximately enough blood to soak 3 sheets of a standard paper towel. The hole in her skin didn't appear to go deep, but I was shocked with the amount of blood she lost. The hole was on her left side of her body, about dead center from the bottom of her ribs to the top of her back, and at the bottom 1/3 portion of her lung from head to behind.

She has no blood coming out of her mouth and I hear no wheezing in her breathing, however she seems to take a harder quicker breath that normal. We are looking for places that are open after midnight on a saturday night / sunday morning to take her to but I would like to know what else I should be looking for that would happen with a punctured lung or internal bleeding.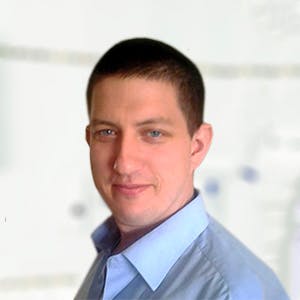 3320
Recommendations
In cases of puncture wound injury to the chest wall, we always need to be concerned about a pneumothorax. Pneumothorax is an accumulation of air between the wall of the chest and the lungs resulting in inadequate filling of the lungs due to insufficient negative pressure during inhalation. Symptoms of pneumothorax are shallow rapid breathing, blue (or slight blue tinge) mucous membranes, coughing and fainting. If Debbie has a pneumothorax, it is a medical emergency and requires supplemental oxygen until surgical correction can be carried out. Regards Dr Callum Turner DVM
https://www.vetary.com/dog/condition/accumulation-of-air-between-chest-and-lungs
Add a comment to Debbie's experience
Was this experience helpful?
indian pariah dog
Indian pariah
3 Months
0 found helpful
I am from India
I have an 'Indian Pariah' Dog. A car hit her 4 days ago, she is still breathing at fast rate than normal, and doest eat much. She is unable to lie down and most sits.
She had been cefotaxime sodium injection ip 500mg on 3 successive days.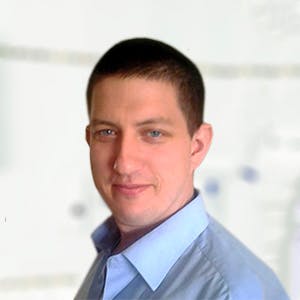 3320
Recommendations
Trauma after a road traffic accident can be difficult to assess, did your Veterinarian perform an x-ray? Broken bones, especially ribs can cause pain when recumbent or cause pain when breathing in turn causing an increase in respiration rate. Also, any direct damage to the lungs like bleeding or torsion can cause respiratory problems. Your Veterinarian has prescribed an antibiotic to prevent against any infection, but I would expect some pain management and other supportive therapy. Regards Dr Callum Turner DVM
My dog mattix was hit by a car yesterday he could hardly breath i picked him up an put him in my vehicle to try an get him to the vet but we live in the middle of no where an our towns only vet was closed i sent kids away an held my dog an told him what a good boy he is till his lungs filled with blood and he breathed his last can you send me some how to videos or something so i can do something to keep such a member of my family alive if heaven forbid such a event should ever occur again
Add a comment to indian pariah dog's experience
Was this experience helpful?