What are Chronic Mouth Inflammation and Ulcers?
Canine Ulcerative Paradental Stomatitis (CUPS), also referred to as Canine Chronic Ulcerative Stomatitis (CCUS), is an ulcerative disorder that affects the lining of the mouth in dogs. It is characterized by painful lesions of the lining of the mouth and connecting tissues. These lesions are caused by an excessive reaction to the plaque on the dog's teeth, and are therefore more common on surfaces that are in direct contact with the teeth. It can be a daunting condition to treat and it has a tendency to reoccur.
Canine Ulcerative Paradental Stomatitis (CUPS) is a chronic oral disorder characterized by painful lesions inside the mouth and on the tongue, caused by an intolerance to plaque.
Book First Walk Free!
Symptoms of Chronic Mouth Inflammation and Ulcers in Dogs
This disease is considered to be a paradental disease, rather than a periodontal disease. The lesions are located on the oral mucosa, gingiva, tongue and pharynx instead of the alveolar bone, periodontal ligament or the structures at the root of the tooth.
Blood in saliva
Blood on toys
Excessive drooling
Lesions that are near teeth, painful or ulcerative
Lethargy
Reluctance to chew on toys
Reluctance to eat
Severe halitosis
Swelling of lining of the mouth
Swelling of the lip folds
Thick, cloudy saliva
Types
Scrupulous dental care at home is essential in preventing recurrences of the symptoms. Brushing your dog's teeth with a toothbrush is the most common method for removing plaque from their teeth, but this is not a natural process for your dog and they may have to be trained to cooperate with the process. In order to get your dog used to having its teeth brushed, start by getting the dog used to the toothpaste, by letting it lick the toothpaste off your finger, followed by praise and rewards. (It is imperative that to find a toothpaste formulated for dogs, as human toothpaste can quickly prove deadly to dogs due to both fluoride and the possible inclusion of the sweetener xylitol.) The next step is to get the dog used to the feel of something being placed against the teeth by placing the toothpaste on their teeth with your finger and gently rubbing. Once your dog is comfortable with this process, the toothbrush can be introduced by putting the toothpaste on the brush and letting the dog lick it off the brush. Give your pet several days to get used to the feel of the brush on their tongue and gums before actually using it to brush their teeth. Use a soothing voice while brushing your dog's teeth, and be sure to finish with lots of praise and rewards.
Causes of Chronic Mouth Inflammation and Ulcers in Dogs
The painful inflammation and lesions of CUPS are caused by a severe reaction to the plaque found on the affected dog's teeth. The oral ulcers are also called contact ulcers or "kissing ulcers" as they kiss the surface of the tooth. Breeds that may be predisposed to developing CUPS include:
Dachshund
German Shepherd
Greyhound
Labrador Retriever
Maltese
There is also some evidence to indicate that about five to ten percent of these stomatitis cases have a concurrent autoimmune disorder.
Diagnosis of Chronic Mouth Inflammation and Ulcers in Dogs
Initial diagnosis is based on the placement and appearance of the inflammation and the lesions. The ulcers form in the mouth mainly where the surface of the skin touches the teeth. The dog may exhibit reluctance to have its mouth examined due to pain. CUPS is similar in presentation to several other diseases, such as pemphigus vulgaris and epitheliotropic T-cell lymphoma, and additional testing will need to be done to exclude them from the diagnosis. A complete blood count, biochemistry profile, and urinalysis will be done, as well as an evaluation of thyroid function. Laboratory findings may show increased immunoglobulins and white blood cells, but any other unusual readings would need further analysis. A biopsy to rule out certain types of auto-immune disorders may also be recommended. Since the treatment for some auto-immune diseases is very different from the treatment for CUPS, it is essential to rule these out before finalizing any treatment plans.
Treatment of Chronic Mouth Inflammation and Ulcers in Dogs
The first course of action in treating CUPS is to remove as much plaque from the surface of the teeth as possible. The patient is likely to be anesthetized for the cleaning procedure, which will most likely include a more comprehensive assessment of oral health. X-rays of the dog's mouth will be taken at this time and the teeth will be probed and charted to check for periodontal disease. Any teeth that are significantly affected by damage or disease may also be removed at this time. Your veterinarian will most likely prescribe pain management medication to help with pain from any extractions as well as the pain from the disorder itself. In some situations, additional medications such as antibiotics or corticosteroids may be recommended. If these measures combined with meticulous follow-up care are unable to bring relief a whole-mouth tooth extraction may be needed to control the disorder. In extreme cases, medication will continue to be required even after extraction.
Recovery of Chronic Mouth Inflammation and Ulcers in Dogs
This disorder requires vigilance on the part of the owner to resolve. Any buildup of plaque can result in new lesions forming, so steps must be taken to maintain the cleanliness of the canine's mouth. Daily or twice-daily brushing of the dog's teeth is a must in all cases where teeth are retained. Wax barriers, oral rinses or gels and even prescription dental diets may be employed to reduce the amount of plaque that forms in the mouth, and regular dental assessments and cleanings will be mandatory to maintain oral health. Dogs that require an entire mouth of teeth extraction generally respond well to the procedure, but soft food will be required for the remainder of their lives.
Chronic Mouth Inflammation and Ulcers Questions and Advice from Veterinary Professionals
Chief
Beagle
3 Years
-1 found helpful
My 2years 10 months old male beagle stopped eating all of a sudden after an episode of excessive pulling while on his walk. I examined his mouth and saw an unelevated red area about half a centimeter in diameter round shaped ulcer. He isn't chewing his toys either. It isn't something big to see but definitely he seems in discomfort. Should I apply any topical gel over it or will it get better on its own because he isn't coughing.
Add a comment to Chief's experience
Was this experience helpful?
Lizzy
Schichon
9 Years
0 found helpful
My dog Lizzy was diagnosed with cups after about 3K in money spent to try and cure a bunch of guesses. Cups cost us another 8K for the oral procedures that followed with our 13 pound shichon. We asked if we could retain at a minimum the front 4 teeth to help her hold in her tongue and play with toys. Our doggy dentist agreed. We are 6 or so month from this issue and every symptom that plagued our poor little doggy went away and she returned back to her normal self. Now lately I notice that she is starting to get the terrible smell in her mouth again and drooling a lot. To the point where my sofa is wet when she gets up. A few days ago I noticed she was not her self. I coaxed her to allow me to look under her gums and noticed she has a small sore about the size of the end of a pen cap. I put some peroxide on a qtip and massaged it on the remaining 4 teeth she has left and the sore to try and clean the area. ( She will not allow you to brush her teeth ever but the qtip is something she will at least let us do for a second or so. It's even hard to get the dental wax given to us for her teeth on them as she fights now when its anything to do with her mouth. My question is should we continue to try anyway and hope what we are doing will help to get her back on track. Why is it we can go 6 mos with no issues and all of a sudden it pops back up?
My dog had a cleaning and one pulled tooth
She has been on DPN regimen daily
Suddenly after 7 mos symptoms are back
What now?
Add a comment to Lizzy's experience
Was this experience helpful?
Bagel
Beagle
7 Years
1 found helpful
Has Symptoms
Mouth ulcers, fever, Ropy foul smelling saliva
Medication Used
Oratene rinse, Tramadol & metacam, clindamycin
My dog seems to have CUPS though our regular vet & a vet at an animal hospital didn't call it that. He was sedated so they could open his mouth and show us the white and red (I guess those were ruptured?) legions on his gums, toungue, and back of throat. He had a check up where they looked in his mouth a little over 2 weeks ago & all was fine. I read that manipulating the plaque can cause the ulcers. Should we have his teeth cleaned while he is in this condition? In the last 5 days he barely ate or drank & getting antibiotics or pain pills into him was nearly impossible. We now have a liquid anti inflammatory that we will start today & he had an antibiotic injection (Convenia). We are so worried. Keeping him clean due to the horrible smelling slobber has been very hard. Any suggestions would be very appreciated.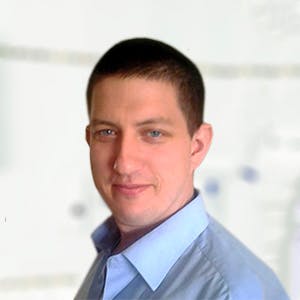 3320
Recommendations
Generally in these cases, removal of all plaque and a full scale and polish is usually done along with extraction of rotten teeth (and healthy teeth in some cases). Antibiotics and antiinflammatories are usually prescribed as well to help but may need to be altered according to the case. Below are two useful resources, the first is our page on chronic ulcerative paradental stomatitis (CUPS) and another from an online Veterinary Resource. Regards Dr Callum Turner DVM
www.vetary.com/dog/condition/chronic-ulcerative-paradental-stomatitis
http://veterinarymedicine.dvm360.com/dental-corner-diagnosing-and-treating-chronic-ulcerative-paradental-stomatitis?id=&pageID=1&sk=&date=
Add a comment to Bagel's experience
Was this experience helpful?
Scruffy
unsure
5 Years
0 found helpful
Has Symptoms
ulcers above canine teeth,
I think my dog has CUPS, I have been to the vet with him 4 times and although they prescribe antibiotics he gets a little better then reverts. He was doing really well, but the plaque (greenish) on his canine teeth have come back and he has the ulcers again. I was rinsing his mouth with listerine via vets advice, but then stopped, i just restarted yesterday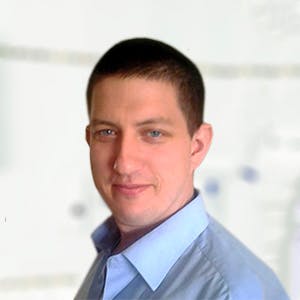 3320
Recommendations
The best course of action in these cases (if it is chronic ulcerative paradental stomatitis) is a thorough dental cleaning, scale and polish as well as anti inflammatories, antibiotics (as required) and immunosuppressive therapy. Without examining Scruffy I cannot say whether he has chronic ulcerative paradental stomatitis or some other condition, your Veterinarian should review the case and adjust treatment as required. Regards Dr Callum Turner DVM http://veterinarymedicine.dvm360.com/dental-corner-diagnosing-and-treating-chronic-ulcerative-paradental-stomatitis
Add a comment to Scruffy's experience
Was this experience helpful?
Cookie
chihuahua mix
3 Years
0 found helpful
Has Symptoms
Won't chew food or play with toys
Our 3 yr old chi/mix, Cookie, had a hard time eating and wouldn't play with her toys. I took her to the vet and they cleaned her teeth. She was back to her old self, playful and rambunctious. This lasted about a month and a half. Now she's in pain again and smelly breath. Took her back to the vet and told him she had a sore on the inside of her upper lip. After a weird speech, he recommended x-rays and blood work, another $250! He says it's not her teeth, not sure how he knows this when he wouldn't look in her mouth. I want to know what the next best approach is for her. Not sure I trust this guy and may find a different vet.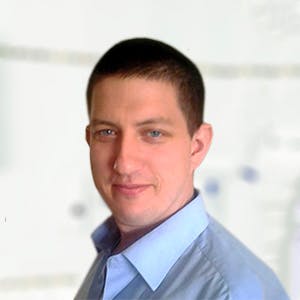 3320
Recommendations
There are various causes for sores, ulcers, blisters etc… to form on a dog's mouth which may include infections, poisoning, autoimmune disease, stress, medication side effects, dental disease among others; dental issues shouldn't spring up a month an a half after a full dental and there may be another underlying cause here, I would recommend getting a second opinion if you're not happy with the response you received from your Veterinarian. Regards Dr Callum Turner DVM
Add a comment to Cookie's experience
Was this experience helpful?
Zeff
Staffordshire Bull Terrier
1 Year
0 found helpful
Lately I have noticed my dog has really bad breath. I've had a look and I think two of his teeth may be suffering from plaque and was planning on taking him to the vet for a clean (we live remote and there is no vet nearby so need to plan ahead for this trip). I have today noticed what looks like an ulcer inside his lip that is rubbing on his front teeth. There also seems to be a cut/scratch on the outside of his lip in the same area. Are the teeth/bad breath issues and ulcer related? We will be taking him to the vet as soon as possible this week but is there anything we can do in the meantime to help him? He is still eating/drinking normal at this stage.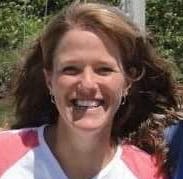 1611
Recommendations
Thank you for your email. It wouldn't be likely that the plaque would be causing the ulcer or the scratch, but either might be causing the bad breath. I am concerned about what might be causing the ulcer. If he is eating and drinking and acting normally, you should be fine to see your veterinarian this week as planned, and have them examine his mouth. If he is not eating, seems lethargic, or is vomiting, it might be a good idea to make the trip sooner. Assuming that all is well otherwise, you can try to keep that area clean, but it is a difficult area to wash or clean, so you may just want to monitor the area and make sure that the ulcer isn't getting larger or causing him any pain, and try to keep any hard toys away from him in the meantime so that he isn't traumatizing the area and allow his mouth to heal. I hope that everything goes well for him.
Add a comment to Zeff's experience
Was this experience helpful?
Sarg
German Shepherd
5 Years
0 found helpful
My German Sheperd is 5 yrs old, he has just developed Furunculosis of his feet, took him to vet and he had irritation of gum that killed root of his tooth and a ulcer inside his cheek. He also had an elevated WBC and he recently had a gastritis/colitis. Can all of this be related to some type of autoimmune inflammatory condition that he should be on treatment for? He is a police dog and on every type of ground,pavement and surface you can think of. He puts nasty things in his mouth and such. He hasn't lost weight, but reluctant to bite or play with kong.
They took out 2 teeth and did a bx of the cheek. But I'm afraid that we are treating one thing as one thing and not putting it all together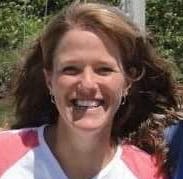 1611
Recommendations
Thank you for your email. Unfortunately, without examining Sarg and seeing any lab work results that he might have, I can't comment on whether he has an immune disorder - this would be a great question for his veterinarian, as they have examined him, and will be able to comment on whether the signs are somehow related, or random. I hope that he is okay.
Add a comment to Sarg's experience
Was this experience helpful?
Bud
Pit Bullmastiff
2 Years
0 found helpful
I noticed yesterday that my dogs breathe was horrible . He's never had bad breathe so it surprised me. My BF put a lil toothpaste in his mouth, I didn't know till after riding this, that's a big no no! But he's his appetite has been down here lately. Kinda loosing weight. I looked in his mouth an on the right top inside was bout a dime size blister. He seems to be in pain . And I'm sure that toothpaste didn't help matters. So i take him to the Vet like asap?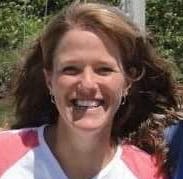 1611
Recommendations
Thank you for your email. While i can't examine him, he may have an ulcer or foreign body in his mouth that needs attention. It would be best to have him seen by your veterinarian so that they can look at it and get him appropriate treatment. I hope that everything goes well for him!
Add a comment to Bud's experience
Was this experience helpful?
Charlee
German Shepherd
2 Years
0 found helpful
My 2 year old German Shepherd Dog has a sore on her tongue by her bottom canine tooth. Three days ago it looked like she bit it and it was ulcerated. But today it looks like part of her tongue is missing!! Looks like an indentation on the side of her tongue. What could be going on?? We are taking her to the vet in the morning, but I'm trying not to panic tonight. She had a bacterial (streptococcus) infection in her elbow joint that took the specialist two months to finally get a clean fluid sample. She was on a ton of antibiotics for almost two months and went off them two weeks ago. Could this be related?? Thank you for any help you can give me.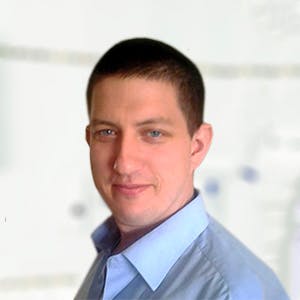 3320
Recommendations
Dogs, like humans, may bite their tongue whilst eating or sleeping and isn't normally something to worry about; the tongue usually repairs itself quite quickly without incident. Visiting your Veterinarian is a good idea given Charlee's history with infections, but I cannot think of anything connected to the previous treatment. Regards Dr Callum Turner DVM
Add a comment to Charlee's experience
Was this experience helpful?
Cooper
Beagle
11 Years
0 found helpful
My dog has this white growth on his lower gum , it doesn't appear to be bothering him, but he threw-up today and I am wondering if it is related and how can I treat it at home. I don't have the finances nor a car to get me to a vet. Please advise.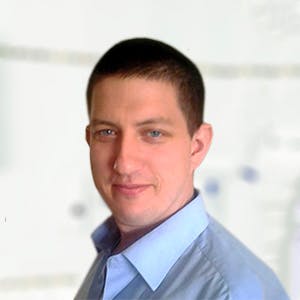 3320
Recommendations
There are many different types of masses which may occur on the gums including epulis, tumours and papillomas; it is possible that the mass is a viral papilloma which is normally self limiting and will resolve spontaneously within five months or so. I cannot give you a diagnosis without examining Cooper and would recommend visiting a Veterinarian regardless of cost to diagnose the condition. There isn't really an at-home treatment for oral masses, they either need to be removed, frozen or will resolve spontaneously depending on the underlying cause. Regards Dr Callum Turner DVM
www.vetary.com/dog/condition/viral-papilloma
Add a comment to Cooper's experience
Was this experience helpful?
Fiadh
Scottish Deerhound
3 Years
1 found helpful
Has Symptoms
Ulcerated mouth lips and gums
My deerhound has an ulcerated mouth she has been to the local vet who took a biopsy of her lip swelling. She has had a month's course of metacalm, had her teeth and gums cleaned by the vet and is now on a course of synulox into week three of this latest course. The lab results on the biopsy came back as bacterial probably due to a mouth injury. So far her mouth is no better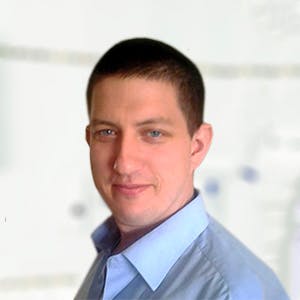 3320
Recommendations
Mouth ulcers may be caused by a few different conditions including infections, dental disorders, poisoning, medication side effects, autoimmune disease and chemical irritation. If there is a bacterial infection shown from the biopsy, was culture and sensitivity carried out to determine if the treatment given is effective? If the cause is autoimmune with secondary infection, steroids may be required. Regards Dr Callum Turner DVM
Add a comment to Fiadh's experience
Was this experience helpful?
Pablo
Chihuahua
8 Years
0 found helpful
What at home e treatments can I do for what looks like a mouth ulcers in my dog?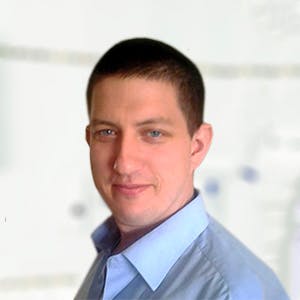 3320
Recommendations
Ulceration of the mouth may be caused by a few different causes including gingivitis, infections, systemic disease, autoimmune disease or chemical irritation. Confirming the underlying cause is important; treatment by rising around the mouth after eating and applying a salt solution may help in some cases, but a visit to your Veterinarian for antibiotics and to determine the underlying cause would be best course of action. Regards Dr Callum Turner DVM
Add a comment to Pablo's experience
Was this experience helpful?