What are Peripheral Neuropathies?
This network of nerves is responsible for coordination, digestion and physical responses. When the peripheral nerves are damaged they are not able to properly transmit. There can be many causes for the condition including neoplasia, inherited disease, diabetes, and toxin exposure. Not all peripheral neueopathies can be treated to complete resolution. The veterinarian will be an integral part of the well being of your pet; consultation is essential in this case.
Peripheral neuropathies are neurological diseases or disorders which cause the reduction of motor function in the peripheral nerves. Peripheral nerves are located outside the brain and spinal cord.  Peripheral nerves form a network of nerves, which are a link between the brain and spinal cord to communicate with the body.
Symptoms of Peripheral Neuropathies in Dogs
Symptoms may vary depending on the underlying condition and the severity of the disorder:
Muscle tremors
Atrophy of the muscles
Weak reflexes
Lameness
Abnormal gait
Unable to climb stairs
Tires easily
Lack of coordination
Weight gain
Increased thirst
Top
Causes of Peripheral Neuropathies in Dogs
Damage to the peripheral nerves may be caused by:
Toxins such as chemicals or insecticides
Arthritis - inflammation of one or more joints
Age related - senior dog
Diabetes mellitus - a condition which causes the pancreas to produce little or no insulin
Hypothyroidism - underactive thyroid gland
Neoplasia - formation of abnormal tissue growth
Nutritional deficiency – lack of B12, Vitamin E
Inherited diseases such as dancing Doberman disease, idiopathic polyneuropathy, and laryngeal paralysis
Top
Diagnosis of Peripheral Neuropathies in Dogs
The veterinarian will want to go over the patient's medical history. He will want to know what symptoms you have observed.  The veterinarian may want to evaluate the patient's gait during walking.  He will then perform a neurologic examination which may include pupil light reflex, palpate muscles for atrophy, and check spinal, pelvic and thoracic limb reflexes. He may also check the patient's weight, temperature, pulse and blood pressure. He will evaluate your dog's overall condition, such as skin, fur, muscle tone and color of inner eyelids and gums.
The veterinarian may recommend a complete blood count (CBC), which will evaluate platelets, red and white cell count and thyroid and glucose levels.  A serum chemistry panel may also be recommended; this test checks the serum and can determine organ function.  The serum is obtained by spinning whole blood in a centrifuge.  The solids go to the bottom of the vial; the liquid on the upper part of the vial is serum.  Other diagnostic tests that may be recommended for degenerative conditions like sensory neuropathies or laryngeal paralysis are an electromyogram (to test nerve conduction in the muscles) and a muscle biopsy.
Top
Treatment of Peripheral Neuropathies in Dogs
Peripheral nerve disease in dogs may be treated with an anti-inflammatory such as prednisone.  Additional treatment for peripheral neuropathies will depend on the underlying conditions. Patients exposed to toxins may need to receive vitamin K, blood transfusions and hospitalization.  Arthritis may be treated with steroids, nutrition and weight control.  Supplements and vitamins such as omega 3, vitamin E and vitamin C may be recommended.  There are also herbal therapies, which may help your dog. Physical therapy, acupuncture and massage therapy may be beneficial to dogs diagnosed with arthritis.
Diabetes may be treated with daily insulin injections.  Your dog's diet may be changed to low-fat content.  Patients with hypothyroidism may be treated with daily synthetic thyroid hormone such as levothyroxine. Once thyroid medication is started, the treatment will need to be for the rest of his life. An abnormal growth will need to be removed by a veterinarian surgeon. Nutritional deficiency may be treated with a high protein diet, vitamins and supplements. 
Dogs that experience lameness may need to be fitted for a wheelchair/cart or lifting harness. For canines who have degenerative peripheral neuropathies associated with inheritance there is no specific treatment available; depending on the condition dogs may die within months, experience remission, or have functional abilities for years. The veterinarian can give a prognosis based on the severity of the disease, the type, and your pet's health status at the time of the diagnosis.
Top
Worried about the cost of Peripheral Neuropathies treatment?
Pet Insurance covers the cost of many common pet health conditions. Prepare for the unexpected by getting a quote from top pet insurance providers.
Recovery of Peripheral Neuropathies in Dogs
Recovery of peripheral neuropathies in dogs will depend on the underlying disorder that was diagnosed.  Most of these disorders must be treated for life.  Follow up visits will be necessary to monitor the patient's progress.  Periodical blood test will be needed to monitor glucose and thyroid levels.  Patients with arthritis may need to continue physical therapy and steroid medications.  Patients that underwent surgery will receive post-operative instructions from the veterinary surgeon.  The patient will need to wear a cone so he does not lick or bite at the incision.  The dog will be restricted to minimal activity/exercise. It will be important to keep the incision area dry and clean. The sutures will need to be removed by the veterinarian.  Patients that ingested toxins have a guarded prognosis. 
Patients that have had damage to the peripheral nerves may benefit from regular visits to massage, manual and/or aquatic therapy.  Some patients that suffered severe damage to the peripheral nerves may need to remain on steroid medication.  Steroid medications must be closely monitored for side effects.  The side effects may suppress the immune system, increased thirst and hunger. Canines with a degenerative peripheral neuropathy will need regular monitoring and observance as to quality of life.
Top
Peripheral Neuropathies Questions and Advice from Veterinary Professionals
Tommy
Golden Retreiver
11 Years
4 found helpful
4 found helpful
Hello I have an 11 year old golden retriever,Tommy,and one side of his head has caved in. The eyeball in that side seems to be getting smaller as well. He has also had bloody stools a few times in past couple of months, although I don't know if that is relevant in any way. Other than that he is quite the energetic and gets excited about food, walks and playtime. The vet,without running any tests, informed us it is peripheral neuropathy that has occurred because of his age and that there is nothing that can be done about it. My question is do you think the vet's diagnosis is accurate and if yes is there really nothing that can help Tommy's condition?
Nov. 16, 2017
Tommy's Owner
---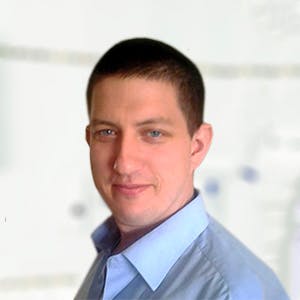 4 Recommendations
It is really difficult to weigh in on these cases when I am unable to examine Tommy; there are various different causes for this which may include injury to the nerve supplying the temporal muscle, myositis among other issues. It would be valuable to visit another Veterinarian for their opinion on Tommy's head and for a general examination. Regards Dr Callum Turner DVM
Nov. 16, 2017
Thank for your advice
Nov. 19, 2017
Tommy's Owner
Was this experience helpful?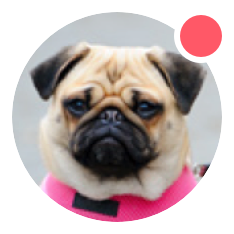 Need pet insurance?