What is Tumor of the Throat?
A tumor in the throat in dogs is an uncommon occurrence. However, it does happen and can have serious consequences for the health of your pet. A growth in the throat area can be benign, but frequently will be malignant. In some instances, a tumor in the throat will arise because of a malignancy elsewhere in the body. Surgery is usually the standard method of removal, along with treatment for the underlying cause if needed.
The throat can be the location of many types of tumors in canines, with two examples being tonsillar and tracheal. Often masses of aggressive nature, malignancy is common, and detection at an early stage will offer the best prognosis.
Book First Walk Free!
Symptoms of Tumor of the Throat in Dogs
Symptoms can be different from one tumor to another, and can vary in severity due to the location and size of the mass. If you see your furry family member showing any of the signs listed below, schedule an appointment with your veterinarian.
Weakness
Regurgitation of undigested food or blood
Vomiting after eating
Difficulty swallowing (dysphagia)
Pain when swallowing
Irritation of the throat
Change in bark tone
Difficulty breathing (dyspnea)
Respiratory distress or noisy breathing
Bluish colored mucus membranes (cyanosis)
Coughing
Lethargy
Depression
Weight loss
Excessive salivation and drooling (ptyalism)
Odorous breath (halitosis)
Swelling in neck or throat area
Difficulty participating in exercise, or lack of interest in usual activities
Possible changes in drinking and urinary habits
Types
The list for types of tumors of the throat in dogs is very extensive. Some of the growths that can be diagnosed are found below.
Laryngeal tumor

These are found on the wall of the larynx and can cause a respiratory obstruction
Laryngeal oncocytomas occur most often with young dogs, but are fortunately minimally invasive
Chondrosarcomas of the larynx are mostly of the malignant sort and develop in connective tissue of the larynx
Squamous cell carcinoma of the larynx can form in the upper, middle or lower area

Tracheal tumor

Chondrosarcomas of the trachea often spread to regional lymph nodes
Squamous cell carcinoma of the trachea will invade other regions of the body like the esophagus, thymus and lymph nodes of the chest

Tonsillar tumor

These tumors are highly metastatic and will metastasize early in their development to organs and regional lymph nodes
Squamous cell carcinoma tumors can invade the bone and are highly aggressive

Esophageal tumor

Squamous cell carcinoma of the esophagus is often found in German Shepherds, Basset Hounds, collies, Keeshonds, and Schnauzers
Studies show an infestation of parasitic worms called spirocerca lupi can cause osteosarcoma of the esophagus

Thyroid tumor

This type of mass can appear in the esophageal area
They are usually large and invasive
Golden Retrievers, Labrador Retrievers, Boxers and Beagles are breed predisposed

Mast cell tumor

The average age for dogs with this growth are nine years of age
Boxers, Boston Terriers, Beagles, Bulldogs, and Schnauzers are presented often in studies
The location is found all over the body, but in the throat, it is usually on the larynx
It should be noted that the closer a tumor is to the lymph nodes of the throat, the more chance there is that it will metastasize.
Causes of Tumor of the Throat in Dogs
The definitive cause for tumors of the benign or malignant type is an ongoing study for scientists and researchers; a cure is hopefully within reach. Reasons that your canine companion may have developed a mass in the throat are listed below.
Genetics
Infection
Invasion of cancerous cells from elsewhere in the body
Cell malformation
Damaged cells being replaced by cancerous cells
Age
Environmental pollutants
Chronic inflammation
Diagnosis of Tumor of the Throat in Dogs
The variety of tumors that can present themselves in the throat of our beloved canines is extensive. Because of this fact, the diagnosis procedure could be of an extensive nature as well.
Learning that your pet has a tumor can be a distressing time. Remember to allow your veterinarian to use her expertise in the diagnostic process; her goal is to provide the utmost care to your canine family member. Methods that will be considered as part of the evaluation and investigation could include the following.
A complete blood count, chemical profile, and urinalysis are usual starting points
Radiographs of the trachea or esophagus could be done if the tumor is suspected to be located there
A chest and neck radiograph may be done
Fine needle aspirate cytology could be needed to check the lymph nodes for cancer cells
An endoscopy or bronchoscopy may be done, depending on where the tumor is, and whether the procedure would be risky
A biopsy might determine if cell death or inflammation are present
A thyroid function test (blood test T4) will measure the level of thyroid hormones in the blood
Nuclear scintigraphy may be suggested (radioactive material is injected to locate cancer, and it's spread)
Computed tomography (CT) scan or magnetic resonance imaging (MRI) can evaluate the invasion of cancer into bone, lymph nodes, and lungs, or the nasal, oral and ocular areas
Many of these diagnostic tests will require your dog to be sedated or put under general anesthesia. He will be carefully monitored throughout.
Treatment of Tumor of the Throat in Dogs
Your veterinarian will discuss which method of treatment will offer the best prognosis for your family pet. The options will always depend on the health condition of your pet when the tumor is discovered, his age, how comfortable he is in regards to airway restriction, and his general sense of well-being. It should be noted here that treatment is not always an option. If a tumor is malignant and cancer has spread aggressively, the best solution for the sake of your dog may be palliative care or euthanasia.
In the case of a tumor that is benign, or that may be malignant but can be completely excised (for example if it is easily reached by a surgeon), surgery will be the choice of action. There are many types of surgical intervention that your veterinary team will discuss with you. For example, a tumor in the larynx may involve a laryngectomy, and a tracheal tumor could require a removal and resectioning of part of the trachea. In most surgical cases, chemotherapy and radiation will follow.
Thyroid tumors can present a different scenario because medical control of the thyroidism (whether hypo or hyper) needs to be also managed. Typically, most thyroid tumors are found to be malignant. External beam radiation is one method used to destroy thyroid tumors.
Recovery of Tumor of the Throat in Dogs
As the owner of a dog who has had a throat tumor, you should be aware that recurrence is possible, even after surgery, chemotherapy and radiation. More than that, the knowledge that the longevity of your much-loved dog's life may not be extended that much further even with treatment, should be a consideration. Do not hesitate to ask your veterinarian for an honest, heart to heart recommendation of what is best for your pet.
If you are in the fortunate circumstance that a full recovery is expected, you should be prepared to spend the time needed after the surgery to nurse your pet back to health. He will benefit greatly from a quiet area in which to rest and sleep. Your veterinary team will provide information for the home care such as special dietary requirements necessary after throat surgery, and instruction on the administration of pain relief and antibiotics as prescribed. Follow-up radiographs may be scheduled at 2 to 4-month intervals for quite some time as complete excision of the tumor is often impossible, and the chance of recurrence is always present.
Tumor of the Throat Questions and Advice from Veterinary Professionals
Chachi
Pembroke Welsh Corgi
13 Years
1 found helpful
Has Symptoms
Reverse sneezing and normal sneezing
Swelling of neck under jowls
I have a 13 year old corgi with a sudden onset of snoring loudly & a wet hacking cough. This happened only a day ago. Today the snoring & coughing is better but I'm noticing a little swelling under his neck as the skin is hanging down more than usual. He is fine in every other way, I'm just wondering if I should bring him to the vet right away or if I could wait to see if it gets better on it's own.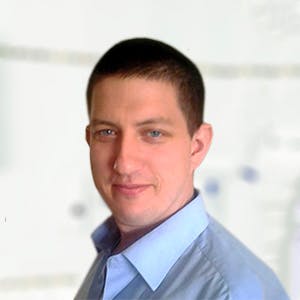 2001
Recommendations
I would go on the side of caution as Chachi has a few medical problems concerning the respiratory tract and it wouldn't hurt to have him checked over; I cannot examine Chachi so I wouldn't like to recommend a wait and see approach in this instance. With Chachi's age and current health problems it would be best to have regular health checks with your Veterinarian to ensure he stays in the best possible health given the circumstances. Regards Dr Callum Turner DVM
Add a comment to Chachi's experience
Was this experience helpful?
Max
pitbull
1 Year
0 found helpful
I have a male pit bull who had diahrrea bc of a sudden change in food (temporarily ran out of his normal dry food) after feeding him boiled chicken, rice, cottage cheese, his stool gotten better but the issue is that his neck looks bigger(skin sagging) he drinks a lot of water, sounds like he has a hard time breathing, doesn't really want to eat much and sleeps a lot and he's lost about 10-15 pounds. He's still in good spirit's but I know he's not feeling well. It's hard time for me, any suggestions??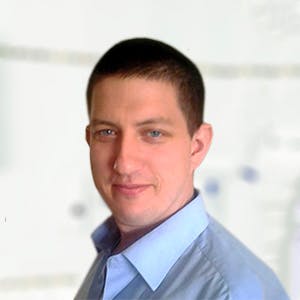 2001
Recommendations
Swelling around the throat can place pressure on the larynx and trachea causing breathing difficulties; swelling of salivary glands, lymph nodes, abscess and other swellings all can have a negative effect on breathing and a dog's general health. Whilst sagging neck skin isn't a problem in itself, it may be due to more serious issues like low blood protein levels (may be attributable to diarrhoea or intestinal disease) or lymphatic problems; either way, a visit to your Veterinarian would be the best course of action for blood tests and if there is a mass, to perform a fine needle aspirate if your Veterinarian sees that it is appropriate. Regards Dr Callum Turner DVM
Add a comment to Max's experience
Was this experience helpful?
Joey
Maltese
13
1 found helpful
Is there any hope at all for a tumor in the esophagus? My Maltese is the healthiest and most active 13 year old you could imagine. This all surfaced today. We are heartbroken, it was biopsied early today, but after reading and reading it appears there is not much hope. Just wanted to see if you have ever come across a positive experience. Thanks, Diane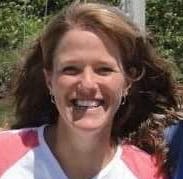 502
Recommendations
Thank you for your email. I'm sorry that this is happening to Joey. It really depends on what type of tumor. WIthout knowing what type of tumor, I can't comment on how it might go for him. If your veterinarian biopsied the mass today, i'm assuming that is has been sent for pathology. You will know much more and know what to expect once you know what it is. Hoping for the best for him.
Add a comment to Joey's experience
Was this experience helpful?
Harley
Chihuahua Minature Pincher
9 Years
1 found helpful
I just found a lump on the right side of my dogs throat, behind his jaw. It feels to be the size of a golf ball. We have not taken him to the vet as we just found the lump this morning. He has been lethargic and has terrible smelling breath. Any suggestions?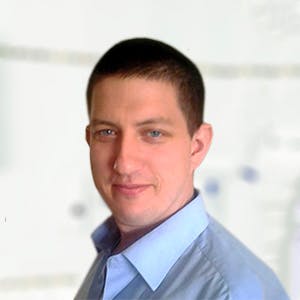 2001
Recommendations
There are various possible causes for the mass you are feeling including abscess, salivary gland disorder, enlarged lymph node or tumour. Without examining Harley, I cannot say what the cause is; when you visit your Veterinarian they may take a fine needle aspirate to determine the contents of the mass to help assist with the diagnosis. The bad breath may or may not be related as older dogs may have some dental plaque which may smell. Regards Dr Callum Turner DVM
I have a 16 yr old shit zu who had surgery 2 years ago for a cancerous mass. I was told that they did not get all of it and the mass would grow back in time. The mass has grown back it has been about 2 yrs now but it is growing up around the shoulder. I notice a few days ago that it is growing down towards his neck. He also has a small one on his left front paw. Because of his age I will not have him go through surgery again. He is deaf, starting to go blind, teeth are falling out and very bad breath.

What I would like to know is when does one decide to put their dog down. I don't want him to suffer at all. He is getting to the point where he sleeps all the time. Only up a few hours during th day. Fights me to go outside to do his busness he is still eating ok but only drinks after he eats he eats around supper time every day

I thought after he turns sixteen which is on the twenty sixth of June I would think about putting him down as I don't want him to start suffering regarding these lumps that are growing
Add a comment to Harley's experience
Was this experience helpful?
Spiffy 3rd
Dachshund
10 Years
-1 found helpful
Has Symptoms
lump on throat under left jaw, lathargic
My sweet 10 year old dachshund Spiffy, woke up this morning very sluggish and puffy... He has had multiple allergy reactions to food, ant bites and I know not what else! He is overweight but has always been active and happy..He has since he was a puppy, coughed to a choke every time he drinks. I mean every time! He sneezes and has a runny nose, very bad breath and swollen feet a lot and has had his eyes swell shut from what the vet says were allergies. By noon today he had a small lump under his left jaw back by his ear. He lay down and has not gotten up..The lump is now the size of my thumb shaped like an almond, his nose is warm and dry and he's almost non responsive.. I am giving him water a few cc's at a time and he is swallowing it. He won't eat and I have no money to take him to the vet..will he die? His breath is shallow and his heartbeat is about normal - is there anything I can do for him? He is my heart and soul, I love him more than life! Please tell me I can help him!!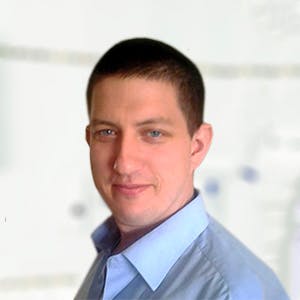 2001
Recommendations
The problem with lumps in the throat is that there are a variety of different causes and subsequent effects on the body depending on the origin. The problems with lumps in the throat are that they can cause extraluminal occlusion of the trachea and oesophagus which can lead to breathing difficulties and problems with swallowing. The origin of a lump in the throat could be due to enlarged salivary glands, enlarged lymph nodes, an abscess or tumour; the treatment of the lump and the lethargy would be dependent on the primary cause which would need a Veterinary visit to determine. A fine needle aspirate or biopsy plus some blood tests would be required to make a definitive diagnosis. Regards Dr Callum Turner DVM
Add a comment to Spiffy 3rd's experience
Was this experience helpful?
Princess
Part pit bull
5 Years
1 found helpful
My dog isnt eating at all now. She throws up every soo often and she is getting weak. She has loss alot of weight. Dont know what to do. I cant afford to take her to the vet. It does get very expensive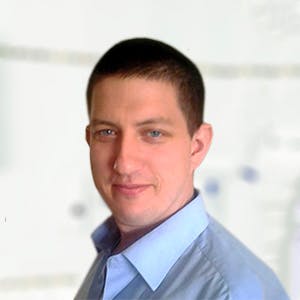 2001
Recommendations
Whilst I sympathise with your financial situation, there are many reasons for a dog to lose their appetite including dental problems, gastrointestinal disorders, sudden dislike to their food, foreign bodies, infection, tumours or other causes. Without examining Princess, I am unable to diagnose the condition; however, try feeding her a different more appetising diet like a meaty wet food or cooking boiled chicken and rice to see if she is tempted. Otherwise, please take her to your Veterinarian regardless of cost. Regards Dr Callum Turner DVM
Add a comment to Princess's experience
Was this experience helpful?
Tiger
Daschund cross
16 Years
0 found helpful
I have a 16 year old daschhund cross. She recently developed lumps on both sides of her throat and mouth. She has a lump on het hind leg, wich was diagnosed as benign before.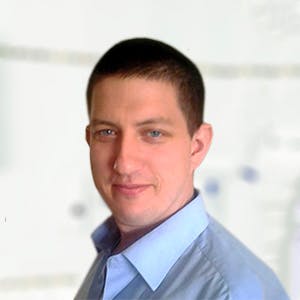 2001
Recommendations
Lumps found on either side of the throat may be due to salivary gland disorders, lymph node enlargement among enlargement of other structures; you should visit your Veterinarian for an examination to determine the origin of the swelling so that treatment can be directed effectively. Regards Dr Callum Turner DVM
Add a comment to Tiger's experience
Was this experience helpful?
Danny
Springer spaniel
10
1 found helpful
Has Symptoms
Panting/Abnoraml Breathing
My dog has a tumour on the left side of his neck and has had it for a while and we have been giving him prescription medication from the local vets, suddenly hes panting really fast and in burts what could this mean? Thank you Tom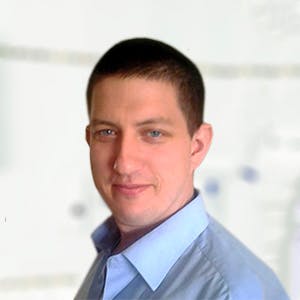 2001
Recommendations
The panting may or may not be related to the mass on the side of the throat but it is possible that the mass is causing is pain, discomfort or pushing on the trachea but we would normally see coughing associated with that. Without examining Danny I couldn't say whether it is connected or there has been a change in his condition. Regards Dr Callum Turner DVM
Add a comment to Danny's experience
Was this experience helpful?
Cassie
Shih Tzu
15 Years
1 found helpful
I have a 15-year old ShihTzu who is blind.
My vet did a blood test and said Cassie's calcium was VERY high. He said I need to have surgery done on one lobe of her parathyroid.
I've done some research and gather that there are pills she could be given. If that is not possible, I don't think surgery at her age would be prudent. Under those circumstances, I feel I'd have to put her down and the thought of it is devastating.
Could you let me know if surgery is our only option or is there medication?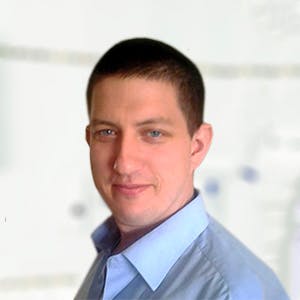 2001
Recommendations
High calcium levels in the blood (Hypercalcemia) may be caused many different causes and the treatment options available are dependent on the primary underlying condition. High calcium levels may be caused by primary parathyroid problems, tumours, renal failure, skeletal problems or poisoning; certain conditions may be managed with medication, however depending on the severity and the initial cause your Veterinarian may elect for surgery. Cassie's suitability for surgery will be dependent on liver and kidney function tests as well as her general health. Regards Dr Callum Turner DVM
Add a comment to Cassie's experience
Was this experience helpful?
Sid
German Shepherd
8 Years
0 found helpful
Dog diagnosed with cancer in throat by vet
Very sore throat hardly eating
Dog currently in good condition and exercising - want to euthanase in next 2 weeks when all can have said goodbye

Is there anything recommended to give to relieve pain and to allow to eat a little ?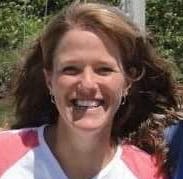 502
Recommendations
Thank you for your email Unfortunately, without more details, I can't comment on anything that might help give Sid a little comfort. Your veterinarian will be able to suggest something for pain, or a change in diet, as they have seen him and know more about what is going on with him. The only thing that I can think of is soft food, since I do not know what medications he might be on. I'm sorry that this is happening to Sid, and hope that you can call your veterinarian to get suggestions for pain control, given the situation.
Add a comment to Sid's experience
Was this experience helpful?
Lucky
terrier
11 Years
0 found helpful
Hello my dog has fluid swelling on neck,increases and decreaset. blood test was ok, RTG was ok , Usg-magnified lymph nodes .aspirate was liphoma. Dog eats and drinking well.Our doctors dont know what is it, for three months. Do you help me anything? I dont know what I do.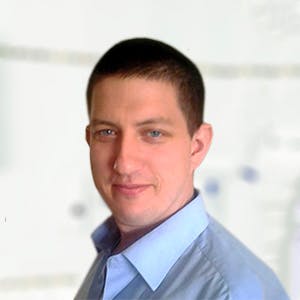 2001
Recommendations
So the fine needle aspirate was positive for lymphoma? If so, a chemotherapy protocol should be being followed. Fluid accumulation around the neck may be due to a variety of causes including lymph. If Lucky has lymphoma, it may be worth visiting an Oncologist to review Lucky's case and to determine an appropriate treatment protocol. Regards Dr Callum Turner DVM
Sorry for my english aspirate was lipoma, no lymphoma
Add a comment to Lucky's experience
Was this experience helpful?
Toby
Labrador Retriever
8
0 found helpful
Hi, my dog Toby has recently undergone radiotherapy for squamous cell carcinoma in his gum. He followed his 4 sessions with Palladia, which did upset his stomach so we were advised to stop it temporarily. On calling the specialist for advice as to whether to restart they wanted to do a CT scan. In the meantime Toby had started to pant heavier than usual. His bark had also gone a little funny, but that started around the same time as his radiotherapy. His usual vet said she was sure that the raspy breathing sound was down to nerve damage in the flap at the back of his throat following radiation and it's very common and easy to treat. She also checked his previous tumour site and said he had an slight infection and also a bad tooth on the other side of his mouth. We then went for the routine CT scan and out of the blue told that Toby had swelling on his larynx which they took fine needle sample from (and confirmed traces of cancer cells). They said also that his original tumour had returned, however this was completely clear not a few weeks before, and just days before his original vet said there was nothing there? All other checks e.g. temperature, bloods were taken and came back normal (despite slight anaemia) and also confirmed no trace of cancer in his lymph nodes (despite this having being present previously). We are all now quite confused as to where we are at. Toby is currently on steroids and antibiotics for his infection in his mouth but is running about as normal (even more so!), his appetite is as huge as ever and his noisy breathing and panting has pretty much subsided. He isn't in any pain from what we can see and the only thing he struggles with is when he jumps at the window (thanks to the postman or a mischevious squirrel or cat!) and tries to bark. At which point he coughs as if trying to clear his throat.
Sorry for the extremely long description. The specialist who confirmed the details after the CT scan hasn't been very clear or good throughout the whole process, and to be told a few weeks ago he was completely clear and responding well to chemotherapy, to then be told he has only 3 weeks to live is a bit confusing. Really hoping for some advice. We are considering taking him for a second opinion but at the same time we don't want to look as though we are just grasping at straws. Currently Toby is acting better and healthier than when he was on radiotherapy so just can't make sense. Thank you in advance.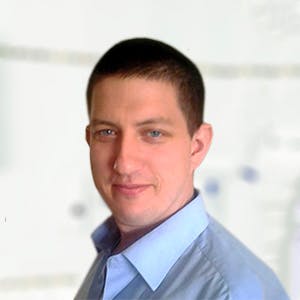 2001
Recommendations
I really cannot comment or make any sense of this conflicting information that you are receiving; it seems that your Specialist isn't wanting to commit to a prognosis or a next step in treatment. I would recommend asking for a copy of the CT scan, bloodwork, histopathology etc… and sending them to PetRays for a second opinion as they have board certified Specialists which specifically give second opinions on these types of cases; given the complexity of the case, this would be a good course of action for you. Regards Dr Callum Turner DVM http://petrays.com/
Add a comment to Toby's experience
Was this experience helpful?
Kipper
Jack Russell Terrier
12 Years
2 found helpful
I have a 12 year old jack Russell. We took him to the vet 2 weeks ago for a lump on his throat. A cell sample was taken and found to be cancerous. We have changed his food to wet food. He is still eating, not drinking has much. Seems very depressed. Was wondering how long we can expect to have him with us. We have decided to not do surgery or treatment. Trying to make him comfortable. He sleeps a lot but will chase a squirrel when he sees one.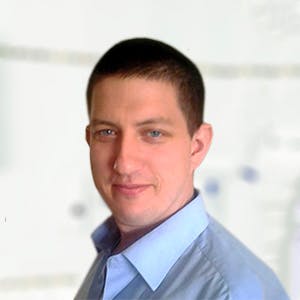 2001
Recommendations
Sorry to hear about Kipper's diagnosis. Surgery in a dog his age is risky and the wise choice is not to operate. There are a few different cancers that affect the area of the throat; the specific type of cancer, location. the spread of the cancer and Kipper's overall health will have a bearing on the amount of time you have left together. It is hard to give a timeframe, especially when I haven't examined Kipper or seen any test results; but I would urge you to not countdown the days you have left, but to enjoy the days you currently have together and ensure that you make him comfortable and feel loved during this time. Regards Dr Callum Turner DVM
Dr Turner,

We have a 7 year old Terrier dog named Angel. He was diagnosed with cancer around his neck and heart. If we wanted to do chemotherapy would that be a wise choice? Are the survival rates high? He is losing weight and coughing. This started about 3 weeks ago.
Any assistance that you can provide is appreciated.

Sincerely,
Jason
Add a comment to Kipper's experience
Was this experience helpful?
Eboni
Mixed
14
1 found helpful
My dog is an adopted (at 6 mos. old) mutt, possible lab, terrier, beagle-type mix, who quit eating around 6 to 8 weeks ago. The most I've gotten her to eat is half a bowl on any given day (have tried every kind of food imaginable). Last night my son found a hard, golf-ball sized lump under her chin, in the throat area. She is 14 yrs. old now, and I know this is bad news. Is it most likely her time? Thanks for your opinion.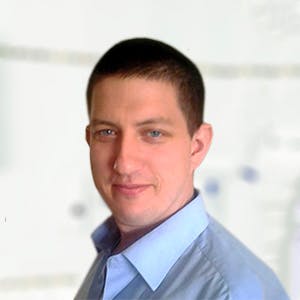 2001
Recommendations
There are many different possible causes for a loss of appetite, but a mass under the chin may be causing pain and discomfort whilst eating which is why appetite decreased. Before jumping to conclusions, it would be best to have your Veterinarian take a look at the mass to determine the origin and the contents as some masses may be medically managed (drained if contain fluid etc…) to make Eboni more comfortable; at 14 years old, surgery may be too risky and may be unrewarding depending on the type of mass. Regards Dr Callum Turner DVM
Just for general info for you Dr. Turner and anyone else who has a beloved pet in a similar situation. Eboni got progressively worse each day, and I made the decision to try and get her to a vet. She fought with what little strength she had left, not to go into her travel kennel, but we got her to the vet. It took 3 of us 15 minutes to get a muzzle on such a sick dog, but we finally did. Sadly, 2 more tumors were found, including a huge one in her stomach. The vet confirmed what we already knew, and sadly, we made the hardest decision we have ever made! That was 5 days ago, and we are STILL suffering (even tho we know we made the right decision for her). It was gut-wrenching, but quick ... and I know that if she could, she would thank us! Thank you for your help.
Thank you so much for your response! Being an adopted, abused dog, it is almost impossible to get her to a vet. She does not like to be touched by anyone but me, my oldest daughter, and my son (both grown), and then only for a few pets or rubs. Picking her up is near impossible. I will work out something soon, tho, because I WILL NOT let her suffer. Thanks again!
Add a comment to Eboni's experience
Was this experience helpful?
Max
Australian Shepherd
12 Years
1 found helpful
Medication Used
pain killer and antibiotic
Hi - My Australian Shepherd Max was just diagnosed with a malignant tumor in his neck. We did an xray and aspiration ($500), it is not involved with any bones (yet) and the vet isn't sure what type of cancer it is - they can olnly tell us it's malignant. We haven't really discussed options yet but they said biopsy is only way to be sure what type of cancer it is. They said it's not in lymph nodes so we aren't sure if steroids will help. We have owned many Aussies over the years and every one we've lost has been 12 years old; the others succumbed to hemangiosarcoma which is a blessing only in that it's quick and not a prolonged situation. It does not appear Max will have the same brevity of illness. Interestingly, this all started (we think) when he go in a fight with one of our newer dogs and the whole side of his face became swollen from a bite last fall. It's been all downhill since then. What do you think we are looking at in terms of time left with him and/or treatment?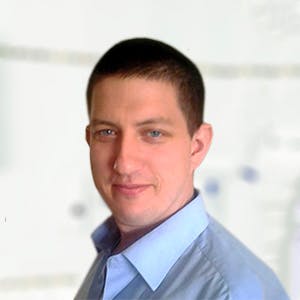 2001
Recommendations
If Max is otherwise healthy, it may be more useful to remove the tumour as it hasn't hit the lymph nodes yet. A biopsy for histopathology would be useful, but by removing the tumour (since it hasn't involved any surrounding structures) lifespan may be prolonged. For more accurate prognosis, you should discuss further with your Veterinarian. Lifespan would be dependent on the type of tumour; again a biopsy or removal with subsequent biopsy would be the next step since treatment is diagnosis dependent. Regards Dr Callum Turner DVM
Add a comment to Max's experience
Was this experience helpful?
Obie
Mixed
12 Years
1 found helpful
My 12 year old dog had a biopsy done today on a tumor in his throat. They told me the tumor was too big to remove. I won't know for a few days what the result of the biopsy is but am arming myself with information in order to make a decision of treatment. Is cannabis oil a treatment that you would consider?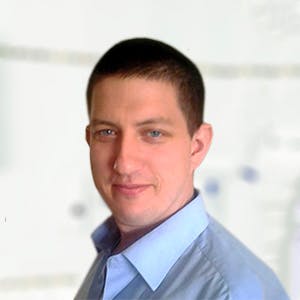 2001
Recommendations
There are many forum posts online about the successful use of cannabis oil in dogs for treating many different conditions including cancer. The problem comes where there is insufficient scientifically peer reviewed information regarding the use of cannabis oil and other derived products, also in some types of cancer cannabinoids have been shown to stimulate cancer cell growth in some cancers so the use should be done with care. I do not have enough information to give a supportive recommendation, especially as we do not know the type of cancer present. Regards Dr Callum Turner DVM
www.avma.org/news/javmanews/pages/130615a.aspx
www.huffingtonpost.co.uk/kristina-johansen/cannabis-for-dogs-with-ca_b_16128352.html
www.ncbi.nlm.nih.gov/pubmed/22555283
www.ncbi.nlm.nih.gov/pubmed/15026328
So when I know what type of tumor it is should I again submit this question?
Add a comment to Obie's experience
Was this experience helpful?
Toby
Cavalier King Charles Spaniel
9 Years
1 found helpful
I proved a lump in my dog Toby's neck about 4 days ago. The lump is hard and about the size of an egg. Toby wanted to stay in his crate. We took him to the vet prior to finding the lump and he was diagnosed with a uti, CBC was normal. He was given antibiotic. Once the lump was found, the vet did a fine needle aspiration and the result showed cells consistent with carcinoma unknown origin, correlate clinically. He was prescribed prednisone. We will be seeing an oncologist Friday. I am so scared and worried, Toby is truly my best friend. Is there any chance this could be something treatable? Toby is about 8-9 and is a King Charles. In hind sight within the past couple of months his snoring has increased, and he occasionally coughs when he gets very excited.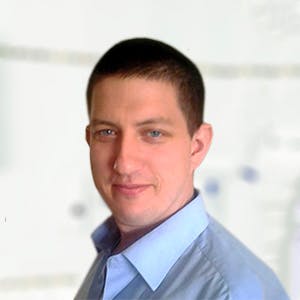 2001
Recommendations
The snoring and the coughing maybe due to compression of the trachea, depending on the exact location of the mass on the neck. If a fine needle aspirate has returned with cells consistent with carcinoma then there is little chance of a different diagnosis, it is always worth taking another fine needle aspirate or biopsy to confirm the diagnosis which is what the Oncologist would do. Since I haven't examined Toby, I cannot really comment further. Regards Dr Callum Turner DVM
Add a comment to Toby's experience
Was this experience helpful?
Roxy
Pomeranian
12 Years
1 found helpful
When do you know when the time is right to have your dog cross over the rainbow bridge? I do not want to play god nor do I want my dog to suffer. She is a 12 yo miniature Pomeranian. She has never had health issues before. After visits the vet and exrays, there has been found a tumor in her trachea the size of a marble. She coughs non stop throughout the night. She still eats and drinks but not as much. She still kisses and wants to be cuddled with. But when she had these coughing fits (sounds like when she had a hair). She is on hydrocodone and also Cannibis oil. It has been going on for almost three months now.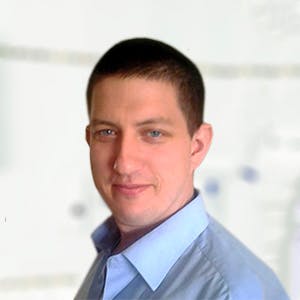 2001
Recommendations
It is always difficult to know when the time comes to make the unthinkable decision; it is hard to suggest what to do without personally examining Roxy. Generally we look at pain, ability to breathe unhindered, eating, drinking, urinating and defecating; as her owner you will see any changes in behaviour that would indicate that she is in discomfort. Unfortunately, if the tumour is inoperable, it will only continue to cause discomfort and may possibly grow in size leading to further irritation. Regards Dr Callum Turner DVM
Add a comment to Roxy's experience
Was this experience helpful?
Hurley
14 Years
1 found helpful
I have taken my 14 yr old lab/rottie mix to 3 vets now for vomitting that keeps getting worse. The first did Chem panel, and never paid attention to my question to lump in neck. 2nd, did cbc, Chem 17, and drained lump, put him on 7 day course of anti biotics and science diet GI food . This didn't help so I went back the next week and had an ultra sound of the abdomen, results were normal.
3rd vet : believes he has cancer of some kind, but said based on all my other visits, we could just keep spending money to try to discover it or try to make him comfortable. Gave 2 antiemetics.
Hurley can't hold down anything, we have tried everything. But even water comes right back up. He throws up 15-20 times a day and has lost 10 pounds in 8 weeks. It is all partially digested or undigested food and thick thick mucous. Sometimes frothy in nature. The lump they drained has come back and on the left side of his neck near his shoulder when you run/palpate you hear a squishing noise as if there is an air/fluid pocket?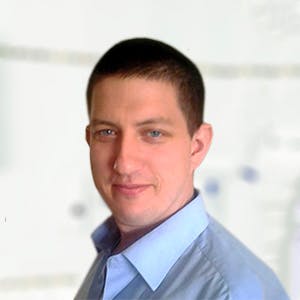 2001
Recommendations
Masses in the neck or throat may originate from a variety of different tissue: oesophagus, trachea, larynx, thyroid, lymph node or it may have originated from the skin (e.g. lipoma); you mentioned that the location is his left side of the neck near the shoulder, this could be his prescapular lymph node; if it isn't draining, it may enlarge. The vomiting may be secondary to the mass or another condition. Making Hurley comfortable is the most important task, I cannot comment on treatment or overall prognosis since I haven't examined him myself; but, given his age and the clinical signs I would be cautious of long-term therapy. Regards Dr Callum Turner DVM
Add a comment to Hurley's experience
Was this experience helpful?
harley
10 Years
2 found helpful
my dog has 4 lumps in his throat 1 behind his jaw 1 in the middle of his throat and 2 in his neck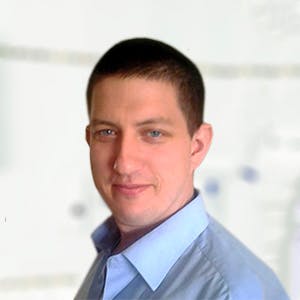 2001
Recommendations
A visit to your Veterinarian is required. There are numerous origins for lumps to occur especially around the neck. The lumps may be simple lipomas, enlarged lymph nodes, salivary glands or abscesses. They may be caused by a variety of causes: idiopathic, infection, cancer, hormonal or foreign body. So a physical examination by your Veterinarian would be required to determine the type and cause of the lumps. Regards Dr Callum Turner DVM
I have a shihtzu that is about 10 or 11 years old and has a history of lipomas on his toes and other parts of his body but now he has tumors on his throat on the outside margins of his trachea and up behind his ears near the jaw joint and curious if maybe it might be lipomas as well or if you think it is more likely a malignancy?
Just came across this site. I love it. As a retired vet tech I am pretty much a know it all when people ask advice about their pets health. All that goes out the window when its one of my own. Even common sense things will have me second guessing myself. The information you are providing and the concise manner are valuable tools for pet owners. Too often people have that horrible experience at a vet, they debate on bringing the pet,maybe already financialy struggling, take the pet in and immediately are are questioned with a hint if neglect overtone and then given a figure / estimate and are made to feel if they love their pet they will pay this. Your website could help this process so much. For the doctors as well. The client may be nodding and saying they understand but if you were to ask the diagnosis most would not be on the same page as the doctor. This is going in my favorites!
Add a comment to harley's experience
Was this experience helpful?
Snoopy
LABRADORE
She is turning 2 yrs in 4 days
1 found helpful
My dog has one lump and it about the size of a tennis ball (5cm) and it is near the middle of her throat. She tries to vomit out something but nothing comes out, she wheezes after trying to do this. She looks very sad and doesn't play much.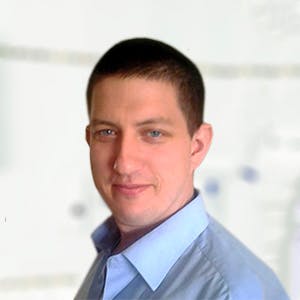 2001
Recommendations
If Snoopy has a 5cm (2 inch) mass around her throat (or anywhere for that matter) it should be seen by her Veterinarian. Enlarged salivary glands, lymph nodes, thyroid, abscesses and tumours are all possible causes of enlargement (although the latter two are more likely from your description). Your Veterinarian may perform a fine needle aspirate to determine the contents of the mass or an ultrasound or x-ray. Regards Dr Callum Turner DVM
Add a comment to Snoopy's experience
Was this experience helpful?
jack
Parson Russell Terrier
16 Years
1 found helpful
Not sure what to do because of his age we dont want to put him though a lot of tests , he can not eat a lot he has loss so much weight.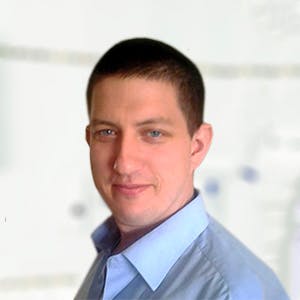 2001
Recommendations
The list of possible conditions is quite large due to Jack's age, whilst I understand you not wanting to put Jack under stress with tests a simple blood test and physical examination will give you a good picture of his overall health (particularly blood counts, liver and kidney function). It is possible that the cause may be infectious, neurological, caused by pain, cancer or another cause. Five minutes visiting your Veterinarian for an examination and blood withdrawal would be a valuable first step in a dog as old as Jack. Regards Dr Callum Turner DVM
Thank you i will take him for some blood test & see what they find out .
Add a comment to jack's experience
Was this experience helpful?
ELmo
Jack Russell Terrier
11 Years
0 found helpful
My 11 year old Jack Russell has a lump on his neck. A needle biopsy was done and said a thyroid carcinoma should be considered. He had x rays done of his lungs and they came back clear. Should I have surgery to remove the mass or let him live his life? He eats and drinks fine and acts like his normal self.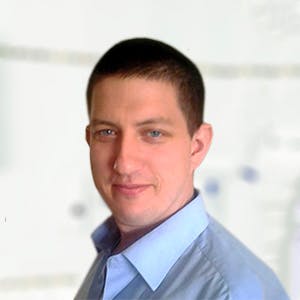 2001
Recommendations
Thyroid carcinoma is a malignant tumour of the thyroid gland; treatment is dependent on the invasiveness of the tumour and the suitability of the patient for surgery. If the tumour is free (i.e: not wrapped around another structure) surgical removal is the best course of action; if the tumour is invasive, then radiotherapy would be the most suitable treatment. If surgery is elected with an invasive tumour, then a Specialist Surgeon would be recommended due to the complexity of surgery. Regards Dr Callum Turner DVM
Hi my jack is 13 and I've noticed the same tumor on the right side of her neck ...my fear is that surgery at her age is not recommended she isn't in any of pain ...but has had chattering teeth and smelly breathe ...she still eats and is active ..what would you recommend doctor?
Add a comment to ELmo's experience
Was this experience helpful?
Babes
English Mastiff
6
0 found helpful
She has a tumor at the tonsil area. What does this mean? Saw the vet today. Lab work was normal. No fever. Trying antibiotics for a week. The vet does not remove these types of tumors. What should I do??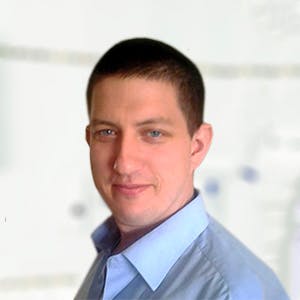 2001
Recommendations
If there is a mass around the tonsils, antibiotics for a week may be a good starting point; if if the cause is due to a tumour then I would find a Veterinarian in your area or a Specialist which would be able to remove the mass. Masses in that area can grow causing obstruction of airway and may obstruction eating as well. I've added a link below to a directory of board certified Specialists. Regards Dr Callum Turner DVM http://find.vetspecialists.com/
Add a comment to Babes's experience
Was this experience helpful?
Jack
Australian Shepherd
11 Years
1 found helpful
Jack is an 11 year old Australian Shepherd. He has a massive lump on throat. Is a slim dog who lost 15 lbs in a year. Hoarse voice. Eats 2x a day. Can only eat wet food. Lost ability to keep anything else down due to size of lump. Was a small lump about 6-8 months ago, and we thought little of it but quickly grew. We recently saw a vet who said he could perform surgery to remove lump, but that if it is cancer, it may spread. Offered to test for cancer, but we decided to wait and talk it over as a family. Because even if it is not cancerous, do we want to put a older, very skinny dog through surgery? We have done so before on a previous dog and it went very badly. Did everything to save him and watched him die painfully instead.

Jack is still active ... and frankly, we don't know how. He is so thin ... and we give him 2 full cans of Pedigree wet food a day as well as milk and cut up leftovers that he can keep down. He is pooping and breathing fine. Still barks at mailman. Still plays with cat. But would it be a sign of cancer if the food we are giving him is still not enough to maintain his weight? We have doubled his food intake in the last 2 months, and he is still losing weight, though the food is clearly making it all the way through his digestive system. He used to just get a few cups of dry food a day before.

We had his thyroid checked and tests came back normal. So is weight loss and indication that the tumor is cancerous. And even if not ... he is still getting food down with the massive lump. So, why all the weight loss?

Thank you!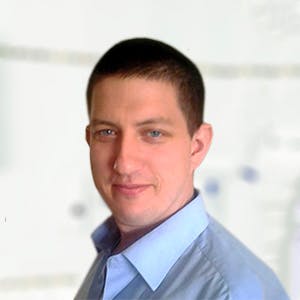 2001
Recommendations
There are two ways in which cancer can affect the weight of a dog: the first is mechanical where by there is an obstruction of the mouth, oesophagus etc… (oral tumour, tumour compressing the oesophagus) which reduces intake of food; secondly there is the metabolic changes that cancer causes to the body that can affect the body's ability to utilise fat, carbohydrates and protein regardless of the quantity of food intake. I would recommend having the mass at least biopsied if not fully removed whilst Jack is still in an active state of body and before he loses more weight so that he has a better chance of recovery; I understand your concerns regarding previous experiences, but this mass will not be going anywhere and may grow to a point where it occludes the oesophagus completely or worse the trachea. Regards Dr Callum Turner DVM
Add a comment to Jack's experience
Was this experience helpful?
Tisha
Labrador Retriever
11
0 found helpful
I have an 11 year old black lab. She has been healthy until July. Her very first symptom was a bloody nose. We thought it was odd but it passed. A couple of weeks later we assume she was stung by a wasp or something as she woke up Saturday morning with her eye swollen shut. Same side as the bloody nose. A week had passed and her eye had not gotten any better. We were giving her Benadryl everyday. Finally took her to the vet and he thought tumor. Gave her an aitibiotic and a staroid. It was 4 days before the swelling went down. Meantime she started breathing loudly and she gags like she can't clear her throats and she has excessive thirst. Gave her a few weeks to get the antibiotic to kick in. The breathing seemed to get worse. Took her back to the vet, more anitibiotics and another round of steroids. A few weeks later back at the vet because she developed blood in her stool. More antibiotics and blood work. Blood work came back normal. My poor dog still has excessive thirst and having a hard time breathing and now she is throwing up after she eats. I forgot to mention she had lost 7 lbs from September 7 to Oct 28th. The doctors can't feel any lumps in her throats or anywhere but they do seem to think she probably has a tumor. Any advise?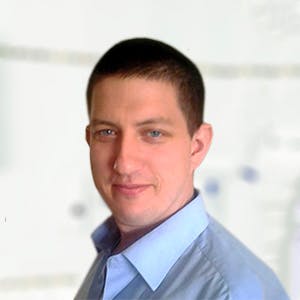 2001
Recommendations
From your description it seems like many things were done except for an x-ray; x-rays are useful to determine whether there is a tumour, stricture, obstruction, enlarged organs and other pathologies. I would suggest that you start with an x-ray and possibly move on to an ultrasound as necessary; apart from that I cannot shed any further light on this issue. Regards Dr Callum Turner DVM
Add a comment to Tisha's experience
Was this experience helpful?
Seamus
Patterdale Terrier
8
1 found helpful
Hello,
My dog was taken in for surgery 4 was ago and the vet removed a stage 2 tumor from the side of neck under jaw. They said they had removed as much as they could but because of the position could not take out the 1-2 cm safety margins of good flesh. After the op Seamus (my dog) became a lump in same place which released lots of water 7 days after original operation. The area was still swollen so we could not see if the tumor was regrowing or not but now after 4wks I went back to a different vet who wanted to start radiotherapy and she told me there was still a lump and seamus should be operated again before therapy begins. Seamus also had his spleen removed just 10 days ago and iam not sure if this is all a bit much he is an 8 year old fit patterdale. I would also like to know how long we could have left together with and with out treatment and if he would have chemotherapy after radiotherapy if we go down that road.
Thanks so much very difficult to get a straight answer as I live now in Germany things get lost in translation sometimes.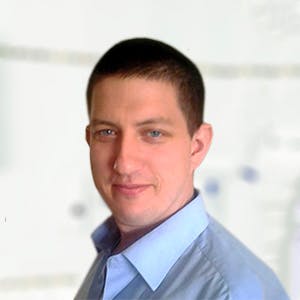 2001
Recommendations
It is very difficult to answer a question like this as their are many variables including the type of tumour that was partially removed. Unfortunately, many times when a mass is removed it is impossible to get a safe margin of healthy tissue due to bone, nerves, blood vessels and other structures; but with good management a biopsy of the tumour would indicate the type of mass present and chemotherapy with or without radiotherapy can be used to keep the remaining tumour cells at bay (as much as possible). As for prognosis, this is more difficult as the type of tumour and other factors will determine the prognosis and even when that is known we can only answer statistically: i.e. 70% survivability after six months, 30% after one year etc… based on published results. If you would like some more in depth information, you could send a copy of the biopsy images and x-rays to PetRays where US board certified Specialists can write you an accurate report in English to help you understand better. Regards Dr Callum Turner DVM
http://petrays.com/
Add a comment to Seamus's experience
Was this experience helpful?
Samantha
Blue Heeler
1 Year
1 found helpful
Recently found what feels to be an Adam's apple in my dogs throat, just a few inches above where her collar sits. She doesn't really have any of the symptoms except the lump and she sometimes throws up right after eating/drinking, which I've always assumed was just from doing so too fast. She doesn't eat as fast anymore.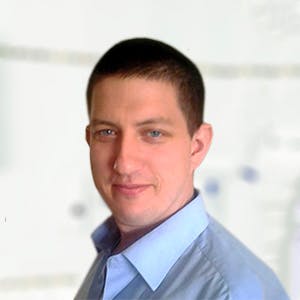 2001
Recommendations
Remember that dogs do have Adam's apples, even female dogs; women have them too, they are just less pronounced. There are many different structures in the throat where tumours, cysts or abscess may originate; if she is vomiting occasionally after eating this maybe due to pressure on the oesophagus causing vomiting or in the throat causing a gag reflex. It would be best to have your Veterinarian check the suspect lump; they may perform a fine needle aspirate to determine the type of cells present. Also, if Samantha is eating too fast you can buy a food bowl with a bar across the top which would slow down the consumption of food. Regards Dr Callum Turner DVM
Add a comment to Samantha's experience
Was this experience helpful?
Sparkle
10 Years
0 found helpful
My dog sparkle has a large lump on the left side of the neck by the jaw. Another one on the other side a little smaller, she has lost over 20lbs and really bad breath, smells like dead tissue. She lays around all the times pants alot and breaths really rough when she is sleeping. She just tured 10yrs old. Is there anyone to help a vet i can set payment up with so she can be seen.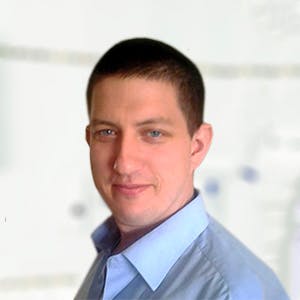 2001
Recommendations
There are multiple structures in the neck behind the jaw which may be swollen, these may be salivary gland, lymph nodes, tumours, abscesses or may originate from other structures. The lumps on both sides of her throat may be causing her airway to be restricted leading to breathing difficulties. If you have a question about Veterinary financing, you may call 855-738-9111. Regards Dr Callum Turner DVM
Add a comment to Sparkle 's experience
Was this experience helpful?
Bruno
German Shepherd
20 Months
0 found helpful
My 20 months old German Shepherd has has become very weak. Every few days he stops eating food for a day or two and has also become very aggressive. He loves whole wheat Indian bread so we give it to him once in a while when he does not want to eat rice. But since yesterday, he is not able to swallow the bread properly. It is like it is getting stuck in his throat and he goes about spitting it out all over the house, though he is eating rice. Also he has some pain in his leg due to which he is limping a bit. Since he is so aggressive, our vet is scared to touch him to check.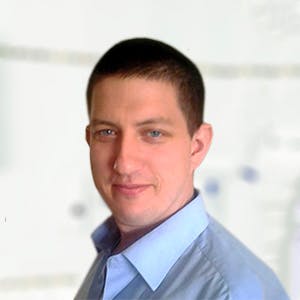 2001
Recommendations
Without examining Bruno I cannot say what the cause of the swallowing difficulties are; possible causes are nerve damage, oropharyngeal disorders, foreign objects, dental disorders among others. If your Veterinarian is scared to examine Bruno, you should try visiting another Veterinarian to help to determine the underlying cause. Regards Dr Callum Turner DVM
Add a comment to Bruno's experience
Was this experience helpful?
Sadie
Lab mix
11
1 found helpful
I have an 11 year old lab mix. She recently had a bladder infection that we treated with antibiotics. A couple of days ago I noticed that she was coughing and her bark is very hoarse and almost non existent. She is eating and drinking well, but I noticed a hard lump in her throat (larynx area) my husband and I can't figure out if it was there before, but when she was at the vet about 2 weeks ago she never said anything. Also, she has a large lump on her left hip that the vet was concerned about. I decided to not have. It removed as my dog is old, and has bad anxiety so as long as it is not bothering her, I will leave it. I am afraid that this may be a malignant tumour that has moved through the lymp nodes. Any suggestions?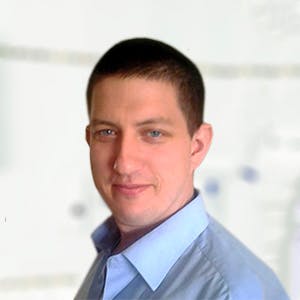 2001
Recommendations
There are many structures around the neck and throat area that may become enlarged including thyroid, lymph nodes, salivary glands as well as tumours and lipomas to name a few. The best thing to do would be to visit your Veterinarian who may perform a fine needle aspirate to determine the origin of the mass as well as the type of cells present; also the same may be performed for the mass on Sadie's hip to see what type of mass is present. Regards Dr Callum Turner DVM
Thank you very much. The vet called today to follow up on Sadie, but I missed the call. I will call them tomorrow to see if I can get her in. My vet didn't offer doing a biopsy of her hip (fine needle aspirate), but instead wished to remove it. I will ask if this procedure would be less invasive for her. Again, I thank you for your advice.
Add a comment to Sadie's experience
Was this experience helpful?
Princess
Part pit bull
5
1 found helpful
I have a part pit bull. She has 2 lumps on the side of her throat. Always sleeping, lost alot of weight,loss of appetite. She is always sleeping,hardly eating. Drinks water.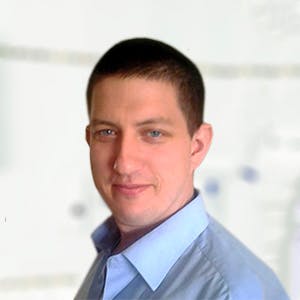 2001
Recommendations
The lumps on the side of Princess's throat may arise from a few different structures like salivary glands, lymph nodes, thyroid, skin or oesophagus and maybe a lipoma, abscess, tumour or cyst. The lumps maybe causing direct pressure on the oesophagus, causing discomfort whist eating leading to a loss of appetite. An examination by your Veterinarian along with a fine needle aspirate would indicate the structure involved and the type of lumps present so that treatment can be directed effectively. Regards Dr Callum Turner DVM
Add a comment to Princess's experience
Was this experience helpful?
Squirrel
Blue Tick
5 Years
0 found helpful
Does my dog have a cancerous lump because today I was giving him a bath and I felt in the loose flab of his neck and I felt a lump that was the size of one of those gum balls you get in the machines and I was so scared but his bark and mode or anything like that has not changed and you please just give me some ideas of what it could be. And he likes to eat more human food then he eats dog food.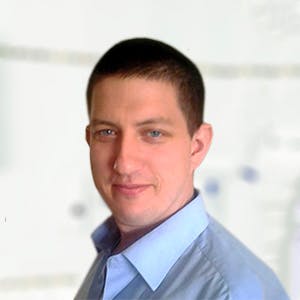 2001
Recommendations
Firstly, giving dogs human food can cause obesity or poisoning (onions, garlic and many other ingredients are toxic for dogs); if you want to give human food, give unseasoned small pieces of food (but preferably not at all). If the mass is in the skin folds, it may either be a lipoma (just a tumour of fat) or it may something a bit more serious; without examining the lump or performing a fine needle aspirate I cannot give you a diagnosis, it would be best to have your Veterinarian take a look at it. Regards Dr Callum Turner DVM
www.vetary.com/dog/condition/lipoma
Add a comment to Squirrel's experience
Was this experience helpful?
roscoe
Staffordshire Terrier
5
1 found helpful
Has Symptoms
lump on throat under left jaw, lathargic
My dog has a lump under his right jaw. I cannot afford to take him to a vet. Is there anything I can give my dog? He is still energetic and eats well.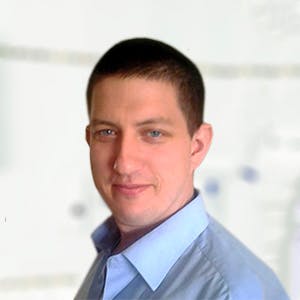 2001
Recommendations
There are many causes for lumps on the throat below the jaw including enlarged salivary glands, enlarged lymph nodes, tumours, abscess or lipoma. Due to the different treatments required for each condition, a visit to your Veterinarian would be needed (regardless of cost) to take a fine needle aspirate to determine the structure involved so that a diagnosis and treatment can be given. Usually, swelling of the salivary gland is common and maybe able to be treated medically. Regards Dr Callum Turner DVM
https://www.vetary.com/dog/condition/swelling-salivary-gland
Add a comment to roscoe's experience
Was this experience helpful?
cherrie
Yorkshire Terrier
9 Years
0 found helpful
my 9 year old yorkie has a lump on her neck/throat. the cytology report was inconclusive due to low cellularity. 2nd opinion is incoclusive as well due to large amount of peripheral blood and blood elements. it seems getting bigger and the surgery is so expensive. is there any other treatment for her or surgery is the best option? she seems fine until few days ago she seems like have congestion and always try to vomit to get something out like phlegm. she vomitted wt white foam and somewhat sticky.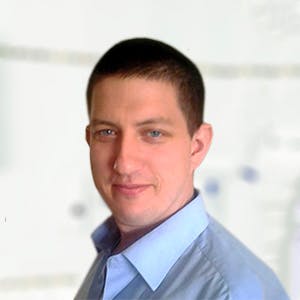 2001
Recommendations
Without knowing exactly what the lump is, we're a little limited as far as treatment options are concerned; surgery would be the treatment of choice and then the lump can be sent for histopathology for a diagnosis so that any follow up therapy (chemotherapy, radiation etc…) can be determined. There are many structures in the throat region and during surgical removal your Veterinarian would be able to see which structures the lump is associated with. Regards Dr Callum Turner DVM
Add a comment to cherrie's experience
Was this experience helpful?
Moose
German Shepherd
10.5 years
5 found helpful
Medication Used
Preventic collar, Ivermectin heartworm prevention
Hi. I have a 10.5 yr old male German Shepherd that was neutered at about 3.5 yrs old. Shortly after that surgery he began to sound hoarse when he barked. I called to ask the Vet that did the surgery but only spoke to the tech that answered the phone and she wasn't too sure what may have been causing it except for maybe when they put the tube down his throat it possibly irritated it and it should heal. Time went by and he still sounded hoarse like laryngitis when he barked. My personal life had changed, I had started to bring my (other) dog to a different Vet closer to home so when it came time for his routine exam I mentioned his hoarseness & now louder breathing after exertion, she didn't seem overly concerned upon examining him and said to really see what's going on in his throat they would have to do a thorough exam under anesthesia, along with a cbc, etc, at the time I couldn't afford all that so understanding my financial situation she knew I had to hold off. Over the past 6 yrs the same symptoms slooowly continued and at about 6 yrs old it had become obvious that he has hip dysplasia (vet explained that's why he had muscle wasting in rear legs) so I have always limited his exercise. So here is my dilemma... Only just recently it has become more obvious looking at him that he has limited breathing as he is holding his head up higher to breathe for a minute after he has either gone out to do his business or when he brings toys over to play with me for a few minutes then gets tired and goes to lay down and rest, which of course is very upsetting for me to see and I feel horribly guilty that I couldn't afford to find out what it may be 6 yrs ago and since then my financial situation hasn't improved. I understand about quality of life, but in this situation I can't figure that out because he eats fine, he plays(although limited), but he obviously has had something going on with his throat all these yrs (I'm guessing maybe it's a tumor because when I feel along down his throat his esophagus(?) feels larger and harder in one section right around under his jawline ) He is such a sweet loving happy dog, so stoic despite his dysplasia, itchy sebhorreia skin, chronic ear infections(at 3 yrs old he had a $500.00 surgery to sew the ear flap skin together after a hematoma) he was diagnosed with Lyme & treated at around 8 months old, over the yrs he has mysteriously broken all 4 of his canines, and recently he looks like he has developed cataracts. I'm sure a lot of people are saying I'm cruel and how much more can this dog take? But what it is, is that he doesn't appear as miserable as all that sounds and along with the guilt of not having the $$$$ for the exploratory surgery, that's what has kept me from deciding to send him over the rainbow bridge the past couple months, and denial because I Love my big sweet silly guy. What is the ultimate deciding factor ? Or to quote Jimmy Buffett...Is it better to die while you're living than live while your dead ?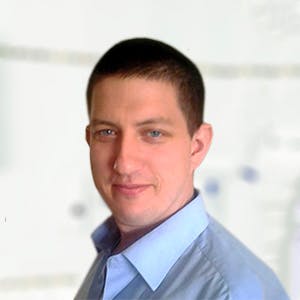 2001
Recommendations
Decisions like this are never easy, plus as his loving owner you have a bias to prolong his life to enjoy more time together which I understand. It is remarkable that Moose keeps in good spirits despite all the medical issues he has endured over the years and is probably a testament to your love and support for him. When deciding quality of life, one must also determine the basic functions a dog must be able to carry out: eating, drinking, breathing, urination, defecation and movement; when one of these functions is impaired, we need to evaluate the effect on quality of life. If after some movement, Moose requires to crane his head to adequately breathe, with would be an impairment of one of these basic functions, pain from the hip dysplasia may also an increase in breathing rate as well. It is difficult for me to recommend euthanasia or not since I haven't examined Moose, but as his owner, you need to decide if he is in pain or discomfort and if you can watch him to live like that. All I can tell you is that I never heard anyone say that they put their dog down too soon, if anything too late. Regards Dr Callum Turner DVM
Have you considered food allergies? This is common in dogs as much as in people.
Thank you SO much. Everything you said, the way you said it, was Exactly what I needed to hear. I felt that the time has come to say goodbye to my beloved friend but as you said his ability to continue being in good spirits is what has caused me to hesitate. (Ive heard it said so much that German Shepherds are so stoic and Moose has definitely proven this) I can't Thank you enough, SO much, for helping me to make this most difficult decision to give my big baby the peace & comfort he is so deserving of. I'm thankful I came across your site and very appreciative.
Add a comment to Moose's experience
Was this experience helpful?
Wemsus
3 Years
1 found helpful
My dog is a white german shepard n he has developed a lump under his chin seems in the middle of his throat.
Hes been sleeping alot.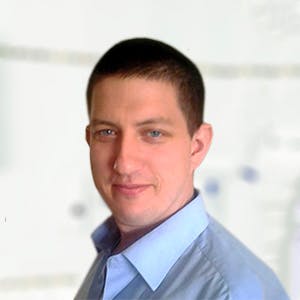 2001
Recommendations
Thank you for your question. There are numerous structures in the throat where different types of tumours may originate. I would recommend visiting your Veterinarian today to identify the origin of the tumour; German Shepherds are prone to some forms of tumours so they are in a higher risk group. Your Veterinarian will examine Wemsus and may take a sample of the lump for analysis. Best case scenario is that the lump is a lipoma, but usually they don't cause lack of appetite and lethargy. Regards Dr Callum Turner DVM
I love my dog to pieces but I just do not have the financial resources to have an exhaustive examination and evaluation of him done.
Add a comment to Wemsus's experience
Was this experience helpful?
Riley
Pittbull mix
3+
1 found helpful
What should I do for my dog? He has been eating everything except dog food, drinks water, and has been fine. I noticed a lump under his throat or right on it. He has lost weight and has hoarse barking.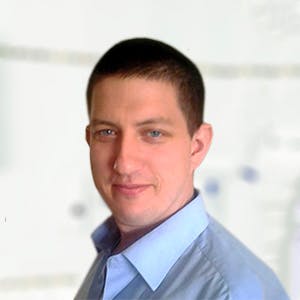 2001
Recommendations
There can be a few different reasons why Riley has a lump around his throat, given that he enjoys eating everything except his dog food we need to consider that it may be an abscess from a splinter which lodged in the oesophagus. Other causes maybe salivary mucocele, thyroid problems, swollen lymph nodes or tumour. The lump may be pressing on the oesophagus which causes discomfort while eating leading to a loss of appetite. Your Veterinarian would make an examination and may try to aspirate some of the contents to determine the origin and cause of the lump. Regards Dr Callum Turner DVM
My dog is 18 years old I noticed a lump that was hard under her eye after a few weeks the lump went down now my dog has a big lump in her throat her breath smells so bad I have to keep all windows and doors open my dog is a bedlington cross my niece to her to the pdsa they only looked at the dog they didn't run any test they said because of her age it's not worth it they wanted to put my dog to sleep I cannot let them take her life as I will feel as I have given her a death sentence I'm heartbroken I'm going to lose my old girl I am frightened she will choke to death will this be the case will this happen to my old lady
Add a comment to Riley's experience
Was this experience helpful?
Jack
Border collie/labrador
5 Years
1 found helpful
I have a lab cross border collie he's only 5 he has a lump under his neck the vet didn't want to tell my mum I don't think he's had tablets to help the over active saliver gland but he's gave up on every thing very sleepy struggles breathing and lays outside alot he isn't eatting nothing we have tryet ever thing but the vet who gave him the tablets asked if he would eat with out complan which is baby food but he isn't eatting nothing I have a feeling it cancer will the vet check it out before putting a dog down we don't want him suffering he's lost 5kg in 2 weeks he's got bad breath which I noticed yesterday his bark isn't there he can still walk he drinks water but foods a problem he had a mucus comeing out his nose as well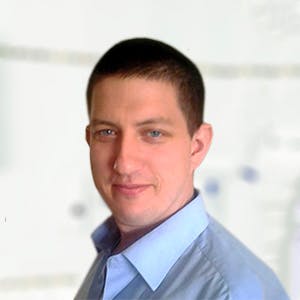 2001
Recommendations
Has Jack been diagnosed with a salivary gland disorder? Swollen salivary glands can make breathing and eating uncomfortable. You can ask the Veterinarian for a fine needle aspirate of the lump or biopsy to send for histopathology to see what the cause of the mass is. There are many glands and lymph nodes etc… in the throat and the swelling may be caused by any of them. Regards Dr Callum Turner DVM
Add a comment to Jack's experience
Was this experience helpful?