What are Amoxicillin Allergies?
Amoxicillin is a penicillin antibiotic that is used to treat bacterial infection in dogs as well as humans. Penicillins are a beta-lactam antibiotic that kill bacteria by inhibiting their ability to form a cell wall. Amoxicillin is used to treat infections of the respiratory and gastrointestinal tract, as well as the genitourinary system, skin and soft tissue abscesses. It targets staphylococcus aureus, streptococcus species, E. coli, and Proteus mirabilis among other organisms. Bacteria that produce beta-lactamase will not be affected by amoxicillin, however a combination medicine containing amoxicillin and clavulanic acid (a beta-lactamase inhibitor) may get around this drawback.
Some side-effects like vomiting and diarrhea are fairly common with amoxicillin. Allergic reaction is rarer, but can be more serious. As a penicillin, amoxicillin is one of the antibiotics most likely to cause an allergic reaction, although this is still extremely rare in dogs. Symptoms are typically limited to rash and watery eyes, but serious a life-threatening anaphylaxis is possible. Dogs that have had a prior reaction to another penicillin antibiotic should not take amoxicillin. Other beta-lactam antibiotics, like cephalosporins and cephamycins, should also be avoided, depending on the advice of a veterinarian. If your dog has had a reaction to amoxicillin, or another penicillin, you should mention this to the veterinarian any time an antibiotic is prescribed.
Amoxicillin is a common broad-spectrum antibiotic that is prescribed to dogs for a number of different infections. Penicillin antibiotics, like amoxicillin, have one of the highest rates of allergic reaction in sensitive individuals. Serious reactions are rare, but can be life-threatening.
Book First Walk Free!
Symptoms of Amoxicillin Allergies in Dogs
Watch for these symptoms if your dog has just started taking amoxicillin.
Rash (maculopapular lesions)
Redness (erythroderma)
Other types of skin lesion (blisters or scaling skin)
Itchiness (pruritus)
Incessant scratching
Watery eyes
Runny nose
Swelling and hives (urticaria-angioedema)
Purple rash caused by bleeding into the dermal tissue (purpura)
Anaphylactic shock (rare) (vomiting, diarrhea, difficulty breathing, collapse, death)
Types
There are number of different brand-name amoxicillin medications that deliver the antibiotic in the following ways.
Tablets or drops – recommended dose is approximately 10-20 mg/kg twice daily
Injection – recommended dose is 4-10 mg/kg once or twice a day
Combination tablet with amoxicillin and a beta lactamase inhibitor – recommended dose 10—20mg/kg twice daily
Causes of Amoxicillin Allergies in Dogs
It is not known why some dogs have allergic reactions while others do not. You should look for symptoms of amoxicillin allergies in the following cases.
Starting amoxicillin treatment for an infection
Known sensitivity to penicillin or another beta-lactam antibiotic
General tendency to severe allergic reactions
Diagnosis of Amoxicillin Allergies in Dogs
An amoxicillin allergy will be diagnosed if your dog exhibits symptoms after beginning an amoxicillin regimen, and confirmed if the symptoms resolve themselves when the medication is discontinued. A previous allergic reaction to penicillin or another beta-lactam antibiotics would also be a reason to suspect amoxicillin allergies and avoid the drug. You should always mention previous drug reactions whenever a new medication is prescribed. It's also a good idea to read through the side-effects and possible responses, so you know what to look for in your dog. If your dog exhibits unusual symptoms after starting amoxicillin or another medication, call the veterinarian and ask for advice. Severe symptoms like excessive swelling, trouble breathing, or collapse should be treated as an emergency.
Treatment of Amoxicillin Allergies in Dogs
If your dog's symptoms suggest an allergic reaction, the veterinarian will recommend you discontinue taking amoxicillin immediately. Mild symptoms will clear up without further treatment, but the veterinarian may need to prescribe a different antibiotic to fight the original infection.
Severe rashes with blistering and broken skin may need to be treated with topical ointments to prevent further infection. Antihistamines and corticosteroids could also be prescribed to calm the immune system and reduce symptoms.
Dogs with anaphylaxis should be given an epinephrine injection immediately. If you have a dog Epipen at your house, this will help, but your dog will still need immediate treatment. Other emergency measures like additional oxygen, intravenous fluids, and even blood transfusion could be necessary to save your dog's life. Your dog will need to stay in a veterinary hospital for a day or two until the symptoms have passed and all systems are functioning normally.
Recovery of Amoxicillin Allergies in Dogs
Serious allergic reactions to amoxicillin are rare, and most dogs will make a complete recovery with veterinary treatment. There is no cure for an amoxicillin allergy however, so your dog will need to avoid amoxicillin and other penicillin antibiotics throughout his life. Make sure information about your dog's allergies is stored in his medical file and mention them specifically anytime you are working with a new veterinarian. Even if your dog hasn't experienced an allergic reaction, it's a good idea to watch for symptoms anytime a new medication is started. If your dog has experienced an anaphylactic reaction to a drug or any other allergen, discuss getting a dog Epipen with your veterinarian. An immediate injection administered at home can help your dog survive long enough to get treatment.
Amoxicillin Allergies Questions and Advice from Veterinary Professionals
Max
Pit Lab
3 Months
0 found helpful
Max was said to have canine distemper and was prescribed amoxicillin. Has has what looked like two seizers with drooling from the mouth and constant muscle tremors since.could this be an allergic reaction to the amoxicillin?
Hi, can I asked what happened after?

My corgi got desexed and after checkup from the vet they said she was recovering but she was all tired and didn't eat, she had a fever and took antibiotics.

Day 1 vomit and muscle tremors and constant resting
Day 2 muscle tremors and wouldn't eat and just rest
Add a comment to Max's experience
Was this experience helpful?
Duma
Golden Retriever
3 Years
0 found helpful
my golden retriever was prescribed 500mg amoxicillin pills about 2 weeks ago after he got neutered because his scrotum got all swollen. A few days later he got his scrotum removed but they said he should still continue the amoxicillin along with the pain killers. He finished his pain killers a few days ago and now just has 4 amoxicillin pills left. However, as of a few days ago he keeps shaking his head and tries to scratch his ear w/ his leg and I thought it was because he was getting sick of his e-collar but I checked his ears this morning and they are red on the inside and has thrown up twice since this morning and isn't eating. I'm not sure if maybe he's having an allergic reaction or has an ear infection because of the antibiotics. Since he only has 4 pills of amoxicillin should I stop giving them to him or continue? He is also going back to the vet on Wednesday to get his stitches taken out.
Add a comment to Duma's experience
Was this experience helpful?
Cookie
German shepherd mix
1 Year
0 found helpful
My dog got into a bottle of amoxicillin three days ago. We don't know how much she ate it was 500mg (couldn't be more than 4) she has had frequent urination today peeing three times in a thirty minute time frame even in her cage. Should we see a vet or is this a common issue. She has no other problems shes been playful and going.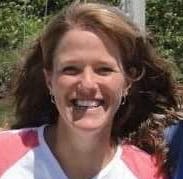 1611
Recommendations
An overdose of Amoxicillin can cause urinary and kidney damage, and it would be a good idea to have Cookie seen by a veterinarian to have some lab work run and make sure that is okay. I hope that all goes well for her.
Add a comment to Cookie's experience
Was this experience helpful?
Lexy
Chihuahua
5 Years
0 found helpful
My dog was prescribed biomox after she gave birth since she did have some difficulty while going in labor. I have given it to her twice now, and she is breathing heavily and when I am not with her she cries. Right now she seems fine again, regular breathing but I'm not sure if I should still take her in to the vet?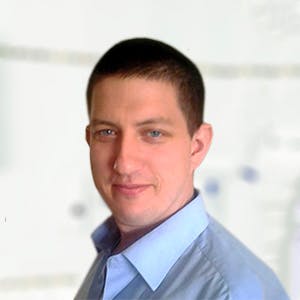 3320
Recommendations
Without examining Lexy it is difficult to say what the specific cause is but if she has recently whelped I would say that the breathing changes are a normal response to pain after whelping but I cannot say for certain without examining her. Keep an eye on Lexy for the time being and visit your Veterinarian if you have any concerns. Regards Dr Callum Turner DVM https://wagwalking.com/symptom/why-is-my-dog-panting-after-giving-birth
Add a comment to Lexy's experience
Was this experience helpful?
Curtis
Pitbull mix
5 Years
0 found helpful
Medication Used
Amoxicillin Trihydrate/ Clavulanate
My vet told me my dog has an upper respiratory infection. He started taking 250mg of Amoxicillin Trihydrate and Clavulanate Potassiuim tablets twice a day for the past 3 days. He seemed fine the first few days, but this morning he was shaking and exhibiting labored breathing. He is also very lethargic. It is Sunday, so my vet is closed, should I take him to the Pet ER for a possible allergic reaction? Thanks!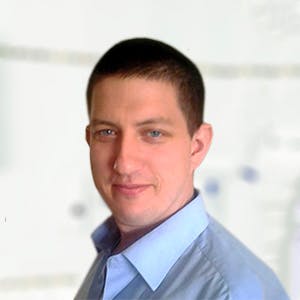 3320
Recommendations
Any time an animal has trouble with breathing I always recommend to visit a Veterinarian (regular or emergency) to be on the safe side especially in cases where a respiratory condition has been diagnosed. You should visit the Emergency Veterinarian to be on the safe side as I cannot examine Curtis to determine the severity of the symptoms. Regards Dr Callum Turner DVM
I had the same situation with my 20 lb Shih Tzu 12 years old, he has 5/6 murmur severe heart disease, getting 125 augmentin 2x day. started day 4 tonight and is in labored breathing. He coughs from either a hiatal hernia pushing on his trachea or his enlarged heart doing that. Also started tx a few weeks ago for acid reflux (Pepcid 2x day 5mg) and Carafate 2x day. He got a hair cut on Sunday morning after receiving 2nd dosage of augmentin, on Monday noticed shaking and assumed he was cold from haircut and now I think it may have been the drug because tonight he has labored breathing and coughing for the last 7 hours since his dosage. More info about the shaking as a side effect would be nice. I added liquid Vit E and liquid Ubiquinol with his dosage tonight and wondering if the Ubiquinol caused stomach cramping (since augmentin can do that alone). I would not think pain would cause unrelenting labored breathing however, maybe more intermittent? I've elevated his head for him to rest (this helps when he's coughing (and this coughing is not CHF)) and he's calmer now. But I still want to know if shaking is a side effect of augmentin because this labored breathing didn't start until day 4 dosing.
Add a comment to Curtis's experience
Was this experience helpful?
Vomiting
Cocker cross
7 Years
0 found helpful
Hi, my dog has been taking amoxicillin as per vets instructions for anal gland infection but has started developing symptoms of vomiting several hours after dosing and when taken with food. Should I stop or continue regardless until end of course. Thank u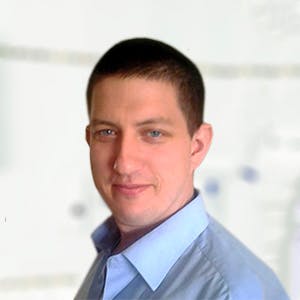 3320
Recommendations
Ideally we prefer if a dog completes a course of antibiotics, but if the vomiting is causing a serious issue or if part of the tablet is being brought up, you should visit your Veterinarian to discuss whether you continue, administer an antiemetic before the antibiotic or change to other antibiotic. Regards Dr Callum Turner DVM
Add a comment to Vomiting's experience
Was this experience helpful?
Riley
Standard Poodle
3 Years
-1 found helpful
My dog 60lbs went to the vet and was told he had an ear infection. could not afford the treatment so I went to the feed store and was given 250mg of amoxicillin. Was wondering how long if he is allergic before I see any problems?? It has been a half an hour since he was given the pill and so far so good.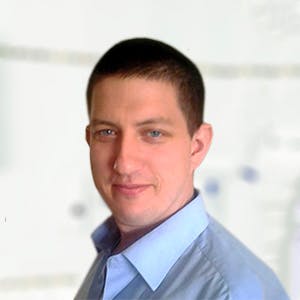 3320
Recommendations
I cannot condone the use or sale of antibiotics without a Veterinary Prescription; but antibiotic allergies may either be short term showing symptoms within a few hours or long term over the course of a day or so. Usually symptoms show as vomiting, diarrhoea, lethargy, skin hives, rashes, itching and anaphylactic shock. There are more effective treatments than amoxicillin for ear infections; but a single dose of 250mg of amoxicillin is irresponsible for use and this type of dosing is leading to the global issue of antibiotic resistance of bacteria to antibiotics. Regards Dr Callum Turner DVM
It is not just a single dose. I have enough to give it to him for 5-10 days so a pill a day. I was just asking how long if there was a reaction for the reaction to start. He DID NOT get a reaction so I will continue giving him the amoxicillin for the next 5-7 days. That is all.
Add a comment to Riley's experience
Was this experience helpful?
Fanny
Pit bull mix
8 Years
0 found helpful
My dog ingested a 500mg amoxicillin pill and is very weak, drooling, and looks like she has pain. I don't have money to take her to the vet, but I don't want her to die. Please give me an advise on what should I do?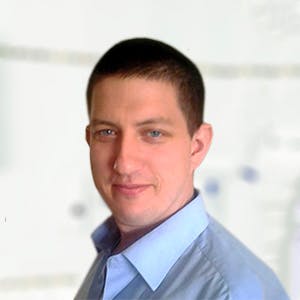 3320
Recommendations
Firstly in any case where we suspect that there has been an adverse reaction or undesirable side effect of a medicine we stop administration of that medicine to see if the symptoms decrease in severity; amoxicillin reactions are not uncommon, you would need to visit your Veterinarian regardless of cost to determine whether or not the amoxicillin was the cause and to decide whether to continue giving amoxicillin or to prescribe a different antibiotic (your Veterinarian may also report the event to the manufacturer at their discretion). Regards Dr Callum Turner DVM
Add a comment to Fanny's experience
Was this experience helpful?
Louie
pug boston mix
15 Weeks
0 found helpful
My puppy had a reaction to his vaccine shots and when he had bloody diarrhea the vet prescribed amoxicillin to ward against infection in the intestine walls. Two days after he started amoxicillin his face began to swell and he was treated with an antihistamine, but the vet did not voice the possibility it was the amoxicillin. The next day he began vomiting and experiencing diarrhea again so I stopped treatment as he was barely keeping food down. Since stopping (last dose was last nigh, which he threw up) he has stopped having diarrhea and throwing up. Would a reaction to the medicine occur 2 days after beginning treatment?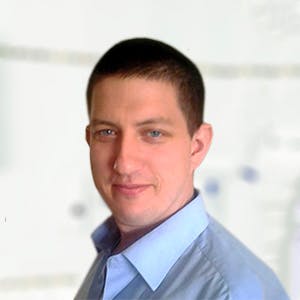 3320
Recommendations
Allergies may occur during the first administration or contact with a substance or after repeated exposure. The swelling maybe related to the amoxicillin or coincidentally to another cause like ingestion of plants, insect allergies, chemical irritants or an environmental factor. The control of the swelling with antihistamines like your Veterinarian prescribed and the administration of a different class of antibiotic would be the step. Try to see if there has been any change in Louie's environment that may have been related to the swelling. Regards Dr Callum Turner DVM
Why would a vet disregard a Patients question about antibiotics causing severe reactions to our pets? Although it may be "rare" for a pet to go through a severe allergic reaction, it can still happen and no vet should ignore the symptoms, young vets are very arrogant and take questioning too offensively. Getting a well experienced vet from the beginning is highly recommended.
Add a comment to Louie's experience
Was this experience helpful?
Fido
English bulldog
6trs
0 found helpful
My dog has a UTI. Can I give him amoxicillin? He's 52 lbs English Bulldog. He had surgery to have his eye removed about a month ago and was given Cipro 500mg twice a day for 14 days. But his urinating has changed in the last week or two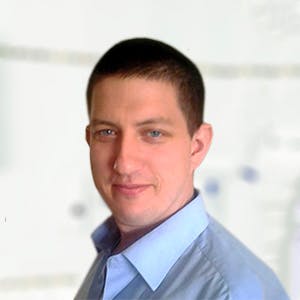 3320
Recommendations
Amoxicillin is a commonly used antibiotic in Veterinary Medicine; I wouldn't recommend giving a prescription medicine to Fido without consulting your Veterinarian first as I haven't examined Fido. There are other causes of urine dribbling include urinary stones, tumours and prostate disorders; I would strongly recommend visiting your Veterinarian before giving amoxicillin to Fido. Regards Dr Callum Turner DVM
My dog ingested a 500mg amoxicillin pill and is very weak, drooling, and looks like she has pain. I don't have money to take her to the vet, but I don't want her to die. Please give me an advise on what should I do?
Our daughter was prescribed amoxicillin for an ear infection and when trying to give it to her on the spoon yesterday a very small amount went on the floor - we think our dog (5 yr old corgi) has licked it up. Today she has had swollen eye lids and a very swollen muzzle. She is squeaking in discomfort. Saw emergency vet earlier tonight before connecting the sudden illness with the amoxicillin. Vet said to just wait for the reaction to wear off. Knowing that this is a possible cause should we still follow this advice? Vet thought she might have eaten a wasp. Muzzle swelling has gone down now significantly. Advice appreciated!
Add a comment to Fido's experience
Was this experience helpful?