What is Shampoo Allergies ?
Contact allergies are caused by the aggressive response of specialized immune cells to an allergen. When an allergen activates the immune system, it manufactures a protein that causes the immune cells to release histamine, a naturally occurring compound that has an inflammatory effect on the tissues it comes into contact with. Shampoos for dogs can contain a number of ingredients that can cause skin irritation and even allergic reactions. These reactions usually occur rather rapidly after exposure and often become more intense with repeated applications.
Shampoo allergies are an overactive reaction of the cell of the immune system to a protein within the shampoo that the canine body sees as an intruder.
Symptoms of Shampoo Allergies in Dogs
Bald patches
Blister-like lesions
Chronic ear infections
Chronically inflamed feet
Face rubbing
Head shaking
Hives
Obsessive licking
Paw biting
Skin infections
Skin rashes
Swelling, particularly around the face
Ulcerations on skin
Contact allergies can sometimes progress to anaphylactic shock. If the following symptoms occur, take your pet to the nearest veterinary office or animal emergency clinic
Types
There are several varieties of shampoo available that can help relieve symptoms related to allergies:
Glycoprotein shampoos - Shampoos with glycoproteins help to soothe pain and inflammation caused by allergic reactions
Hypoallergenic shampoos - Hypoallergenic shampoos are designed to be easy on the skin, and are generally free of the harsher chemicals; hey are often designed to be easier to rinse off and can contain products to ease itching, such as oatmeal and aloe vera
Medicated shampoos - Shampoos that include antihistamines and corticosteroids are helpful in reducing swelling and itching; these types of shampoos should be used with caution as they may cause problems if ingested
Causes of Shampoo Allergies in Dogs
There are several chemicals and other compounds in dog grooming products that can cause contact dermatitis, through either irritation or allergic reaction.
Common irritants
2-Bromo-2-nitropropane-1,3-diol (a preservative)
Benzyl alcohol (preservative)
Cetearyl alcohol (conditioning ingredient)
Coal tar (anti-dandruff ingredient)
Cocamide DEA (foam booster and foam stabilizer)
Cocamidopropyl betaine (foam booster, mild cleanser)
Colorants
DMDM hydantoin (preservative)
Imidazolidinyl urea (preservative)
Lanolin and lanolin derivatives (emollient)
Propylene glycol (humectant)
Sodium lauryl sulfate/SLS (degreaser)
Sorbitan palmitate (emulsifier)
Stearyl alcohol (conditioner ingredient)
Tocopherol (Vitamin E)
Common allergens
1-Bromo-2-nitropropane-1,3-diol (preservative)
Botanicals
Cetyl alcohol
Cocamide DEA (foam booster and foam stabilizer)
Cocamide MEA (foam booster & stabilizer)
Cocamide MIPA (emulsifier)
Coconut oil (emollient)
Essential oils
Fragrance
Glyceryl stearate (emulsifier)
Isopropanolamine (preservative)
Lanolin
Limonene
Methylchloroisothiasolinone & methylisothiasolinone (preservatives)
Petrolatum
Propylene glycol (emollient)
Stearyl alcohol
Diagnosis of Shampoo Allergies in Dogs
The general physical should reveal allergy symptoms that will most likely prompt your veterinarian to collect a skin scraping. The skin samples obtained will then be examined by cutaneous cytology, a microscopic evaluation of the skin cells completed in order to search for problems like mites or yeast infections. Allergies to the compounds found in shampoos can manifest anywhere on the body, although true allergic reactions are often centered around the face and groin areas, as well as under the front legs and between the toes.
The timing of the response combined with the dog's symptoms may help make a preliminary diagnosis, at which time your veterinarian may recommend a patch test, also known as an intradermal skin test. Miniscule amounts of the suspected antigens are injected under the skin so that a localized reaction can be induced. The antigens introduced in this situation are likely to be ingredients within the shampoo or other grooming products that your dog appears to be reacting to. Many doctors choose to try to diagnose which allergen is causing the reaction by eliminating suspected allergens from the environment first, in this case, changing to an entirely different shampoo.
Treatment of Shampoo Allergies in Dogs
If you are able to determine the cause of the allergic reaction, you may be able to treat it without a visit to the veterinarian. Any skin that had contact with the shampoo should be completely rinsed in cool water as soon as possible to minimize exposure. Your veterinarian may be able to recommend an appropriate dosage of over-the-counter antihistamine like Benadryl to give your pet to ease the symptoms, or may choose to prescribe topical or oral antihistamines or corticosteroids. Caution should be employed during application of hydrocortisone creams, as ingestion could cause gastric distress.
Medications such as corticosteroid injections or oral tablets are usually very efficient in reducing the signs and symptoms of allergy, but they are only recommended when other treatments have failed as they have some serious side effects. If your pet is showing signs of anaphylactic shock, treatment will need to begin before a definitive diagnosis is received. Epinephrine will be administered upon your arrival to the veterinarian's office and supportive therapies such as IV fluids and oxygen are likely to be started at that time as well.
Recovery of Shampoo Allergies in Dogs
Canine contact allergies can be just as unsightly and uncomfortable for our canine companions as they are for us and continuing treatment can be more than just cosmetic. Skin that has been damaged by allergic reactions is prone to developing bacterial infections, and either oral or topical antibiotics will be prescribed if this occurs. It is essential that your pet completes the full measure of their antibiotic medication even if the symptoms seem to have subsided. Stopping the medication before the infection is completely eradicated may cause the infection to reoccur. Quite often a simple switch in the choice of shampoos is enough to ease the allergic response.
Shampoo Allergies Questions and Advice from Veterinary Professionals
Oliver
Corgi Lab
4 Years
2 found helpful
5 days ago I took my dog to get groomed and deshed. I just noticed that down the length of his spine in his rough hair he has scabs and sores. I'm not sure if this is from a tool or the shampoo they used. What should i do to clean/treat this? I wiped him down with warm water and a wash cloth. He seems to be more focused on trying to lick his back.
Add a comment to Oliver's experience
Was this experience helpful?
Bear
Golden Retriever
5 Years
0 found helpful
Shampooed our dog with Sentry Flea and tick Shampoo. Shortly after noticed he was lethargic. Immediately we reshampooed him and rinsed him thoroughly. This morning he ate fine but still seems to be a bit lethargic.
Any advice to solve this?
Add a comment to Bear's experience
Was this experience helpful?
Lovey
Maltese x
9 Years
0 found helpful
I washed both my Maltese dogs with dog shampoo but used Human chair conditioner because I removed a lot of ticks after coming back from the farm. The next night I noticed the male one being feverish for 3 days now, he is still eating but not moving around much and no barking at all. Can you help me? I took him to a state vet but told me it's tick fever. I'm sceptical because he is sneezing a lot, also has swollen face and the fever has suddenly subsided.shes constantly licking her front paws
Add a comment to Lovey's experience
Was this experience helpful?
Leo
Miniature Australian Shepherd
1 Year
0 found helpful
I just had my mini australian shepherd groomed and he had a de-shedding treatment. His skin is raw on his hip area and back legs. It almost looked like broken blood vessels in a couple areas. I called the groomer and the owner said that was normal and that a de-shed was like when we pluck our eyebrows (yikes). She said to give it a few hours until the evening to calm down and if not, to see a vet and they would reimburse us. What can I do to help? Is this a normal reaction and should I ever do this treatment again? I'm concerned I did something to hurt by dog.
Why not educate yourself on the breed you have regarding the grooming requirements? The technique used by the groomer in deshedding means that the follicle has been disturbed in the process, and as a consequence, is inflamed. It is a temporary reaction the body's skin cells has to any disturbance and is perfectly normal. Be a responsible dog owner, join a club and get to know your breed better - you'll be less anxious and spend less time at the vets and blaming Groomers for doing their job.
Add a comment to Leo's experience
Was this experience helpful?
Akira
Labrador Retriever
3 Years
0 found helpful
I've had a labrador dudley rescue for 9 weeks now. she was extremely emaciated (14,6kg) now weighing 28kg. she's had non-stop itching problems, been on antibiotics, cortisone, and busy with second food trial now (first was royal canin sensitivity, now Science hill Z/D). she mostly itches from midnight through to feeding time in the am. she's also on anti-depressants and anti-allergy tabs, Efazol and have been bathed in the beginning: every 3rd day with disinfectants and allercalm shampoo. now every second day with allercalm. after yesterday's bath (2 shampoos, second on skin for 7min before rinsing), very lukewarm almost cold water and hasn't stopped itching since. even after feeding. (which normally stopped the itching). can she be allergic to allercalm (virbac) shampoo please?
Consult a veterinarian and ask for an allergy test. It will help show the things your dog is allergic too. Anywhere from food to cockroaches even. I would only use vet or holistic vet recommended shampoos for your dog. No human products. They aren't equipped to handle some ingredients that are found in human shampoos. Which make it very toxic. Best wishes.
Should do a allergy test with the vets to help determine what exactly allergies your pup have that you may be giving. As for the shampoo trail and error if it isn't meant for them I wouldn't use it. Try a sensitive skin shampoo from a vet or holistic vet. Best wishes.
I don't know about dogs, but Dawn is the worst, harshest detergent for me: it takes the skin off my hands. I am not exaggerating: it makes my hands blister and peel.
I have Papillion's. For years I've been trying to figure out what food they were allergic to. I make all their own dog treats. Still at times they will start itching and chewing and pulling their hair out. Chewing on their feet. Licking themselves raw followed by infections and scabs. I then wondered," Did I give them some kind of a snack? " It was very frustrating because I couldn't figure out what I fed them to make them get an allergic reaction. I felt so guilty and so responsible for something that I fed them but couldn't figure out what it was so I wouldn't do it again. I finally figured out it was the shampoo. ALL shampoos. The last one, an $8.00 bottle, sent us to the vets costing over $50.00 in medication was from a "pet store" which was the worst one ever. Every inch of skin on her body was inflamed. She was digging and itching and scratching and pulling tuffs of her hair out. Now she lays here beside me comfortable, dirty and smelly after swimming in the pond yesterday. I'm so afraid to bathe her. I would rather her be dirty then miserable. I have not found a shampoo that works yet. I have tried a couple different ones since the vet visit. I only shampoo her rear end and her feet as a sample to see if she itches and she still itches. I looked up natural shampoos to bathe my dogs in. It was vinegar, dawn dish soap and something else. I thought," well that's not natural if I'm using dawn". I have no idea what to wash them in. I just washed my male dog in Burts bees baby shampoo a couple of days ago. He is Itching and scratching. Tuffs of hair coming out. Not bad enough for a vet visit but he still uncomfortable.
Still searching
Add a comment to Akira's experience
Was this experience helpful?
Sheba
Husky
2 Years
0 found helpful
Has Symptoms
Red tummy Excessive scratching
It sure how old she is. She was a stray found wondering on a country road. Washed Sheba with suave shampoo and she has been licking and chewing her legs and paws. The constant scratching is causing sores on her throat back of the head and under both front legs. Her tummy is red and looks irritated. She had a few fleas and was scratching but after the bath the scratching became more intense. Im thinking she may be allergic to the shampoo. Is there anything I can do.
A vet should of been consulted. Never use human shampoos on pets. The greater risk is too high. Some
are lucky no reaction. But some are not. They have toxic ingredients dogs can't ingest whether through skin penetration or not. How did your dog make out after? Steroids and other meds from vet could help that. But def a vet if lesions on throat.
Add a comment to Sheba's experience
Was this experience helpful?
Wrigley
Shih Tzu
2 Years
2 found helpful
Has Symptoms
Itching, hot spots, watery eyes.
Shampoo ingredients that cause my dog to be extremely itchy after bathing are aloe vera and coconut oil (or derivatives of coconut). Fragrances also irritate him and we avoid any shampoos with oatmeal contained in it because it also makes him itch. He has an allergy to grains. I need assistance in finding a shampoo that is fragrance-free with no coconut or aloe. We found that the Chris Christensen Peace & Kindness shampoo works great for him but it should not be used near his eyes. So I'm also looking for a tear-less shampoo to use on his head and face. Any help would be great. We've tried numerous shampoos and even a medicated one from our vet, but the medicated one even had fragrance in it and caused him to itch.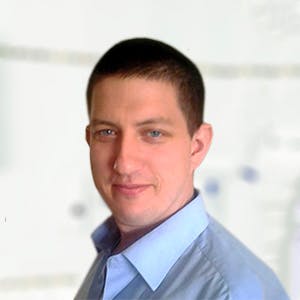 3320
Recommendations
It is very difficult to find a shampoo which fulfils all of your criteria, there are shampoos which have natural fragrance (not artificial or chemical) but the closest I was able to find is linked to below. Also, speak with pet shops in your area as there may be locally available natural companies which may have a suitable product for you. Regards Dr Callum Turner DVM www.anicura.co.uk/dogs/product/shampoo/
Add a comment to Wrigley's experience
Was this experience helpful?
Chief
Pit bull
2 Years
0 found helpful
We have tried so many sensitive puppy and adult dog soaps and Chief breakouts in hives every time what should we use? should we just use baby shampoo? what recommendations do you have for a pit bull with very sensitive skin?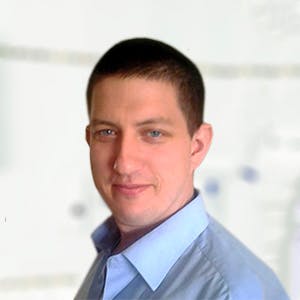 3320
Recommendations
It really is a case of trial and error until you find a shampoo which he can tolerate (sometimes there are no shortcuts (try to track ingredients to see if you can narrow in on ones which may be causing a reaction, there are so many I couldn't recommend just one and I don't know what you've already tried; as for baby shampoo, read our article linked below on the subject. Regards Dr Callum Turner DVM https://wagwalking.com/sense/can-dogs-use-baby-shampoo
Add a comment to Chief's experience
Was this experience helpful?
Pepa
Mixed
1 Year
0 found helpful
I have just bought a shampoo that was suppose to help with deskunking my dog, I've washed him in it for a few weeks. I have major hair loss on his neck. Should I start shampooing him in oatmeal and aloe? Or should I ask the vet what to use.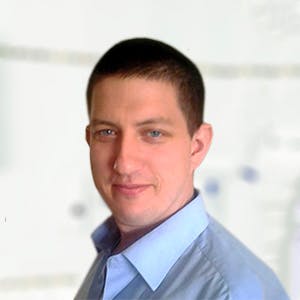 3320
Recommendations
You should bathe Pepa with a mild sensitive hypoallergenic canine shampoo available from a local pet shop; bathe Pepa two or three times over the next week and look for any improvement. If there is no regrowth of hair or hair continues to fall out you should visit your Veterinarian for an examination. Regards Dr Callum Turner DVM
Add a comment to Pepa's experience
Was this experience helpful?
Bella
Yorkshire Terrier
4 Years
0 found helpful
My dog has fleas. So I bathed her in some flea and tick shampoo, however I noticed her belly is becoming more red and she's still itching. I'm not sure if this is from the fleas, the shampoo I used, or a combination of both. I think it could be both and she has a skin sensitivity to the shampoo but I'm not sure what else to do.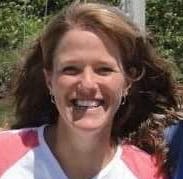 1611
Recommendations
Bella may be having an allergic reaction to the fleas, the shampoo, or something unrelated. Since the shampoo hasn't helped, it would be a good idea to have her seen by a veterinarian, as they can look at her, determine what might be happening, and recommend any treatment that she may need.
Add a comment to Bella's experience
Was this experience helpful?
Pippin (pip)
Small chichuaua mix
8 Months
0 found helpful
Has Symptoms
Feverish, splotchy skin,no appetite
I noticed my dog scratching and biting herself constantly she also would lick herself and I bathed her in a oatmeal shampoo to see if it would calm it down and it didn't work I have also had to treat her for ear mites and wasn't certain of what would be the cause for her to do this so while searching for something to ease her itching I found a spray called Natural Care ➕ hot spot and itch relief with tea tree oil aloe Vera and chamomile and alcohol free it says it helps with all types of allergies and it seemed to help her but didn't last very long and says not to spray near the eyes gentials or mouth but she still chewed herself even after being stayed but never seemed to bother her so I ran across a Medicated shampoo called Veterinary formula clinic care hot spot & itch relief medicated shampoo hoping to stop her digging and stuff all together that your to use twice a week it also contains lidocaine hydrocortisone and colloidal oatmeal says it's paraben and soap free and a anti inflammatory and analgesic I have bathe her in it and it seemed to calm her itching and made her coat shinny the second time it done the same but I. Noticed a couple of days after she seemed like she was feeling bad that was about 4 or 5 days ago the past 3 days she hasn't been herself at all she is sleeping all the time not very active and when she breaths sound like she had a cold they are short breaths but not rapid or anything..she also feels a little feverish..she don't have much of an appetite and hasn't eaten anything day but still drinks water. I bathe her hoping to make her feel a little better in the shampoo again last night and this evening I noticed little red dots on her stomach and genitalia but she doesn't seem like it's bothering her could all her symptoms be from an allergic reaction to the medicated shampoo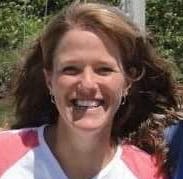 1611
Recommendations
Pip's signs could be from a number of things, including a bacterial or fungal infection, parasites, allergies, or a reaction. Since I can't see her, and there are a number of possible causes, it would be best to have her examined by a veterinarian, as they will be able to look at her, recommend any needed tests or treatments, and get her feeling better.
Add a comment to Pippin (pip)'s experience
Was this experience helpful?
Mudder
Boxer Mix
3 Years
0 found helpful
My dog has developed bare spots on his rib cage area and flanks on both sides. His feet have also turned to a reddish color. We are not sure what is going on. I have been browsing the interweb and can't quite figure it out. Stuck somewhere between allergies, reaction to shampoo, and canine alopachea. Any help would be great.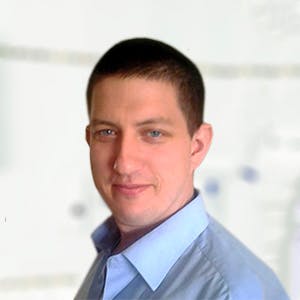 3320
Recommendations
There are many different possible causes for the symptoms you're describing which may include food allergies, parasites, infections, hormonal conditions, other allergies (shampoo, environment etc…) among other causes. Without an examination it is difficult to say what the cause may be, if the alopecia is symmetrical it may be indicative of a hormonal condition; however, you should visit your Veterinarian to fast track to an underlying cause. Regards Dr Callum Turner DVM
Add a comment to Mudder's experience
Was this experience helpful?
Cooper
Golden Retriever
11 Years
0 found helpful
I used this foamy good smelling dry dog shampoo on Cooper this past weekend when we went to visit my dad before putting him in the car bc we played him hard and he was a little smelly. Then like 2 days later I noticed he had bumps on his skin. They don't seem to hurt him he lets me look at them pretty good under the fur. The look kind of whiteish and crusty but from the surface when I let him they feel like "pimples or bumps" I guess. Could he have had a reaction to the dry shampoo? We r going to the vet tomorrow morning to have her take a look but should I give him a good bath tonight? I'm worried that the dry shampoo will give him cancer after some of the things I've read on other sites!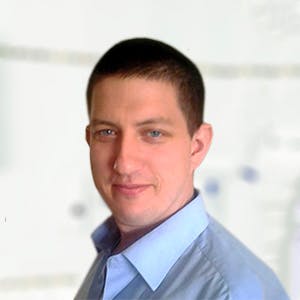 3320
Recommendations
It would be useful to give Cooper a thorough rinse after bathing him with a sensitive shampoo; it is possible that Cooper had a reaction to the dry shampoo which lead to some skin irritation. You should visit your Veterinarian for a check in the morning to see if the underlying cause is anything different or anything to be concerned about, but still give him a good bath tonight. Regards Dr Callum Turner DVM
Add a comment to Cooper's experience
Was this experience helpful?
Gwen
Chiweenie
6 Years
0 found helpful
Bathed my dog with a flea and tick shampoo. She doesn't have fleas, just had that shampoo on hand and used it. She's been scratching and biting ever since, for about 3 days now. It's calmed down but I can tell it's still bothering her. She's mostly biting and scratching around the base of her tail. I noticed today that she has some dried bits of blood near the base of her tail. We gave her half a benedryl the day we bathed her and the next day I gave her an oatmeal bath. I'm concerned about the dried blood near her tail.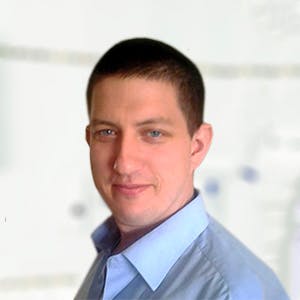 3320
Recommendations
If Gwen is biting herself this much, it may be a case of placing a cone on her to stop her from injuring herself; you should bathe the area where she bit herself with a dilute antiseptic and give her another general bath with a sensitive shampoo to try and get everything out. Other than that, it would be a case of waiting for the effects of the shampoo to decrease in severity. Regards Dr Callum Turner DVM
Add a comment to Gwen's experience
Was this experience helpful?
Bean
Chiuawa
12 Years
1 found helpful
I took my dog to a new groomer and now he's been non stop scratching for weeks.. there are no signs of anything on his skin besides 1 scab that looked like it was scratched off and blood.. but how can I make this go away?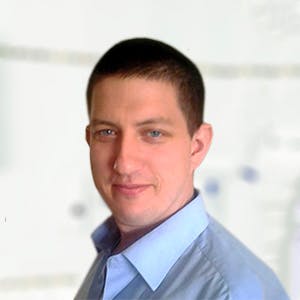 3320
Recommendations
It is possible that Bean is having a reaction to a shampoo or other product used in the new groomers; you should bathe Bean with a sensitive shampoo weekly until the itching stops. Also find out from the groomer which product they used so that you can prevent this being used on Bean in the future. Regards Dr Callum Turner DVM
Add a comment to Bean's experience
Was this experience helpful?
Max
American Stafforshire bull terrier
1year
0 found helpful
Washed my dog with Purina medicated dog shampoo and now has raised bumps on a majority his body, not sure if it's an allergic reaction or skin parasite. He doesn't show any sign of discomfort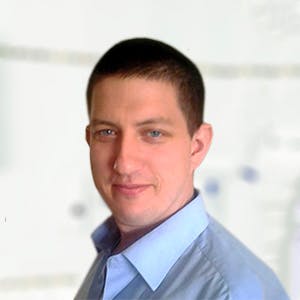 3320
Recommendations
It is possible that Max has had an allergic reaction to the shampoo; you can try giving him some Benadryl at a dose of 1mg/lb two to three times per day to see if there is any improvement. If there is no improvement, rinse him again to remove any remaining shampoo; if the bumps do not disappear, visit your Veterinarian for an examination. Regards Dr Callum Turner DVM
Add a comment to Max's experience
Was this experience helpful?
Zeus
English Bulldog
4 Months
0 found helpful
My little brother showered my bulldog with human shampoo and his skin started getting red and irritated and he's getting bald spot on his legs and back, is there an allergy medication OTC we can give him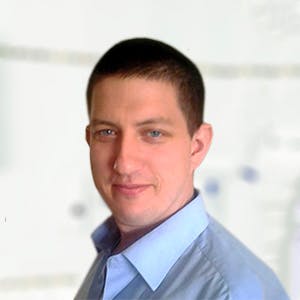 3320
Recommendations
Bathe Zeus again with a canine sensitive shampoo and give him some Benadryl at a dose of 1mg/lb twice per day; bathe him twice today and after keep a close eye on him. Check the ingredients on the shampoo bottle to see if there are any ingredients dangerous to dogs (there are a lot) as you may need to visit your Veterinarian. Regards Dr Callum Turner DVM
I have tried lots of different sensitive dog shampoos, I still have not found one that does not make my chief breakout in hives what should i use on him he is so sensitive?
Add a comment to Zeus's experience
Was this experience helpful?
Belle
Staffordshire Bull Terrier
8 Years
0 found helpful
Bathed in Malaseb earlier today - hours later her paws are swollen and sore and licking excessively . Face throat swollen with lesions to cheeks and gums swelling and sore.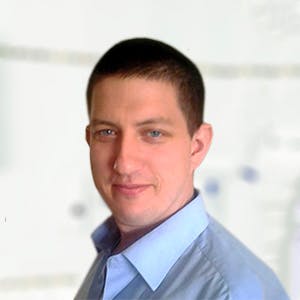 3320
Recommendations
If you are noticing swelling around the throat and face I would highly recommend you visit your Veterinarian immediately for evaluation; you should also call the Bayer Veterinary Technical Services on 800-422-9874 (USA) to report this event and to get advice based on previous events. Regards Dr Callum Turner DVM
Add a comment to Belle's experience
Was this experience helpful?
Isabella
Pug poodle mix
1 Year
1 found helpful
Has Symptoms
Red skin,red paws,irritating skin, chews on paws
i showered my dig with hartz shampoo and she strated to get red skin and paws her paws look ablittle swollen I want to know if she's having an allergic reaction what can i do about without going to the vet her skin looks a little irritating and she bits her paws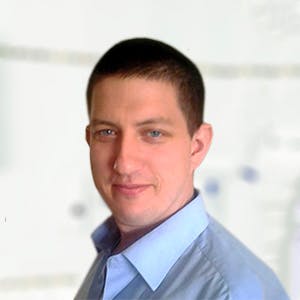 3320
Recommendations
Thoroughly rinse Isabella's body to ensure that all traces of the shampoo has been removed from her body; give her 1mg/lb of Benadryl twice per day to see if there is a reduction in the level of irritation. If you see no improvement by tomorrow (Monday) morning, take her to your Veterinarian. Regards Dr Callum Turner DVM
Add a comment to Isabella 's experience
Was this experience helpful?