Shampoo Allergies in Dogs
Shampoo Allergies in Dogs
Veterinary reviewed by: Dr. Linda Simon, MVB MRCVS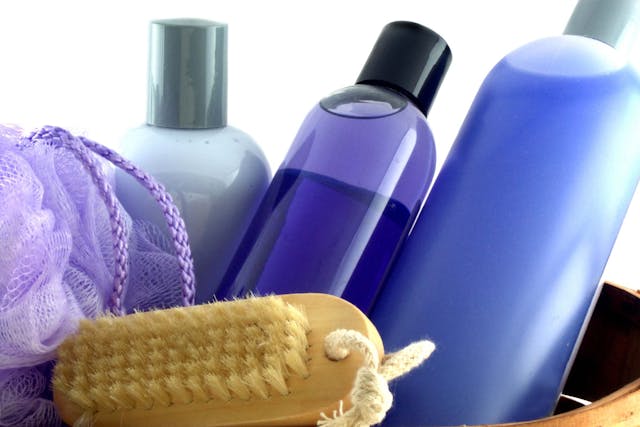 Veterinary reviewed by: Dr. Linda Simon, MVB MRCVS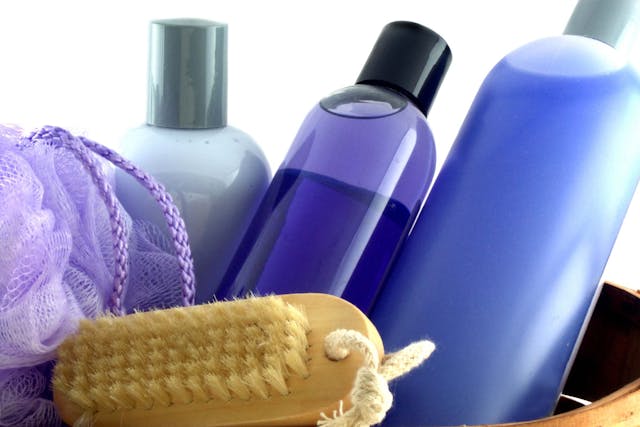 What are Shampoo Allergies?
Contact allergies are caused by the aggressive response of specialized immune cells to an allergen. When an allergen activates the immune system, it manufactures a protein that causes the immune cells to release histamine, a naturally occurring compound that has an inflammatory effect on the tissues it comes into contact with. Shampoos for dogs can contain a number of ingredients that can cause skin irritation and even allergic reactions. These reactions usually occur rather rapidly after exposure and often become more intense with repeated applications.
Shampoo allergies are an overactive reaction of the cell of the immune system to a protein within the shampoo that the canine body sees as an intruder.
Shampoo Allergies Average Cost
From 493 quotes ranging from $200 - $500
Symptoms of Shampoo Allergies in Dogs
Discomfort and/or itchiness
Bald patches
Blister-like lesions
Chronic ear infections
Chronically inflamed feet
Face rubbing
Head shaking
Hives
Obsessive licking
Paw biting
Skin infections
Skin rashes
Swelling, particularly around the face
Ulcerations on skin
Contact allergies can sometimes progress to anaphylactic shock. If the following symptoms occur, take your pet to the nearest veterinary office or animal emergency clinic:
Hives, swelling of the face or neck, difficulty breathing, pale gums or collapse.
Types
There are several varieties of shampoo available that can help relieve symptoms related to allergies:
Glycoprotein shampoos - Shampoos with glycoproteins help to soothe pain and inflammation caused by allergic reactions
Hypoallergenic shampoos - Hypoallergenic shampoos are designed to be easy on the skin, and are generally free of the harsher chemicals; they are often designed to be easier to rinse off and can contain products to ease itching, such as oatmeal and aloe vera 
Medicated shampoos - Shampoos that include antihistamines and corticosteroids are helpful in reducing swelling and itching; these types of shampoos should be used with caution as they may cause problems if ingested
Top
Causes of Shampoo Allergies in Dogs
There are several chemicals and other compounds in dog grooming products that can cause contact dermatitis, through either irritation or allergic reaction.
Common irritants
2-Bromo-2-nitropropane-1,3-diol (a preservative)
Benzyl alcohol (preservative)
Cetearyl alcohol (conditioning ingredient)
Coal tar (anti-dandruff ingredient)
Cocamide DEA (foam booster and foam stabilizer)
Cocamidopropyl betaine (foam booster, mild cleanser)
Colorants
DMDM hydantoin (preservative)
Imidazolidinyl urea (preservative)
Lanolin and lanolin derivatives (emollient)
Propylene glycol (humectant)
Sodium lauryl sulfate/SLS (degreaser)
Sorbitan palmitate (emulsifier)
Stearyl alcohol (conditioner ingredient)
Tocopherol (Vitamin E)
Common allergens 
1-Bromo-2-nitropropane-1,3-diol (preservative)
Botanicals
Cetyl alcohol
Cocamide DEA (foam booster and foam stabilizer)
Cocamide MEA (foam booster & stabilizer)
Cocamide MIPA (emulsifier)
Coconut oil (emollient)
Essential oils
Fragrance
Glyceryl stearate (emulsifier)
Isopropanolamine (preservative)
Lanolin
Limonene
Methylchloroisothiasolinone & methylisothiasolinone (preservatives)
Petrolatum 
Propylene glycol (emollient)
Stearyl alcohol
Top
Diagnosis of Shampoo Allergies in Dogs
The general physical exam should reveal allergy symptoms that will most likely prompt your veterinarian to perform further tests. Signs of e.g. red skin and fur loss are not specific to a shampoo allergy so other issues must be ruled out.
The vet may take a skin swab, fur pluck, skin scrape or even a biopsy. The skin samples obtained will then be examined by cutaneous cytology, a microscopic evaluation of the skin cells completed in order to search for problems like mites or yeast infections. 
Allergies to the compounds found in shampoos can manifest anywhere on the body, although true allergic reactions are often centered around the face and groin areas, as well as under the front legs and between the toes. 
The timing of the response combined with the dog's symptoms may help make a preliminary diagnosis, at which time your veterinarian may recommend a patch test, also known as an intradermal skin test. Miniscule amounts of the suspected antigens are injected under the skin so that a localized reaction can be induced. The antigens introduced in this situation are likely to be ingredients within the shampoo or other grooming products that your dog appears to be reacting to. Many doctors choose to try to diagnose which allergen is causing the reaction by eliminating suspected allergens from the environment first, in this case, changing to an entirely different shampoo.
Top
Treatment of Shampoo Allergies in Dogs
If you are able to determine the cause of the allergic reaction, you may be able to treat it without a visit to the veterinarian. Any skin that had contact with the shampoo should be completely rinsed in cool water as soon as possible to minimize exposure. Your veterinarian may be able to recommend an appropriate dosage of over-the-counter antihistamine like Benadryl to give your pet to ease the symptoms, or may choose to prescribe topical or oral antihistamines or corticosteroids. Caution should be employed during application of hydrocortisone creams, as ingestion could cause gastric distress. 
Medications such as corticosteroid injections or oral tablets are usually very efficient in reducing the signs and symptoms of allergy, but they are only recommended when other treatments have failed as they have some serious side effects. If your pet is showing signs of anaphylactic shock, treatment will need to begin before a definitive diagnosis is received. Epinephrine will be administered upon your arrival to the veterinarian's office and supportive therapies such as IV fluids and oxygen are likely to be started at that time as well.
Top
Worried about the cost of Shampoo Allergies treatment?
Pet Insurance covers the cost of many common pet health conditions. Prepare for the unexpected by getting a quote from top pet insurance providers.
Recovery of Shampoo Allergies in Dogs
Canine contact allergies can be just as unsightly and uncomfortable for our canine companions as they are for us and continuing treatment can be more than just cosmetic. Skin that has been damaged by allergic reactions is prone to developing bacterial infections, and either oral or topical antibiotics will be prescribed if this occurs. It is essential that your pet completes the full course of their antibiotic medication even if the symptoms seem to have subsided. Stopping the medication before the infection is completely eradicated may cause the infection to reoccur. Quite often a simple switch in the choice of shampoos is enough to ease the allergic response. Allergenic ingredients should be avoided for the rest of the patient's life.
Top
Shampoo Allergies Average Cost
From 493 quotes ranging from $200 - $500
Top
Shampoo Allergies Questions and Advice from Veterinary Professionals
Yorkie
Ten Years
7 found helpful
7 found helpful
Used a flea shampoo on my Yorkie and now she has a red rash on her belly. She scratches at it almost constantly. I tried giving her children's Benedril, for a few days and it only made her more listlesss and she seemed to cut back on her food. Not sure what to do to help her and I currently can't afford to go to the vet. Can you help?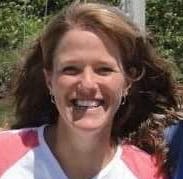 Dr. Michele K. DVM
7 Recommendations
Thank you for your question. Some flea shampoos can be quite drying, and it sounds like she may be having a reaction to that. If washing with warm water and Benadryl does not help, then she probably does need to see a veterinarian. It may not be as expensive as you think, and she may be able to have simple treatment to get her over this. They can probably also discuss with you different flea control so that she does not have this reaction again. I hope that all goes well for her.
Oct. 13, 2020
Was this experience helpful?
German Shepherd
4 years old
0 found helpful
0 found helpful
Has Symptoms
Cannot Move His Back Legs
Show me a shepherd cannot move his back legs can't even stand up on them.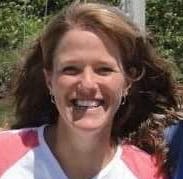 Dr. Michele K. DVM
0 Recommendations
Thank you for your question. I apologize for the delay in my reply, this venue is not set up for urgent emails. Since I cannot see him or examine him, It would be best to have your pet seen by a veterinarian, as they can examine them, see what might be going on, and get any testing or treatment taken care of that might be needed.
Oct. 19, 2020
Was this experience helpful?
Shampoo Allergies Average Cost
From 493 quotes ranging from $200 - $500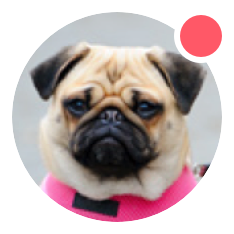 Need pet insurance?