What is Muscle Contraction Disease (Myoclonus)?
Myoclonus, or a myoclonic seizure, is an uncommon form of seizure. The more common form of seizure is known as a tonic-clonic seizure, previously known as a grand mal seizure. This type of seizure has a two-step process; the first stage is loss of consciousness, then the body jerks rhythmically for several minutes. With a myoclonic seizure, the first step is skipped and the jerking motions will be exhibited without loss of consciousness. This may affect the whole body or it may target only specific muscle groups.
Myoclonus is an uncommon seizure disorder characterized by sudden jerking motions in which the animal retains consciousness during the seizure.
Symptoms of Muscle Contraction Disease (Myoclonus) in Dogs
The myoclonic seizure will present differently than a typical tonic-clonic seizure. You may see any or all of the following signs if your pet is experiencing myoclonus. The myoclonic seizures are often triggered by flashing lights and sudden sights or sounds that may startle the canine.
Constant movement of a specific group of muscles
High-pitched vocalization
Involuntary twitching of limbs
Jerking of the head backward
Rapid shuttering of head
Sudden jerking movement
Uncontrolled rhythmic "bouncing"
Types
There are several disorders and diseases that can cause myoclonic seizures, or that have myoclonus as a symptom. Two of the most common disorders that cause myoclonus in dogs are canine distemper and Lafora's disease.
Canine Distemper
A highly contagious viral disease that can be found worldwide
Distemper is often fatal, and those dogs that survive often develop lifelong neurologic disorders, including the frequent development of myoclonic seizures
Lafora's disease
A late-onset form of epilepsy that is characterized by myoclonus
Some dogs with Lafora's disease will develop tonic-clonic seizures later on
Recent research indicates that problems with blood sugar regulation may play a role in the development of Lafora's
Causes of Muscle Contraction Disease (Myoclonus) in Dogs
Dogs acquire the distemper virus from contact with an infected animal. Distemper can affect not only canines, but also the bear, weasel, elephant and primate families. Domestic dogs are considered to be the reservoir species for this highly contagious virus, and can continue shedding the virus for several months after initial infection. Although distemper induced myoclonus may start during or shortly after the disease, it is also common for neurologic disorders to be delayed for weeks or even months.
Lafora's disease is caused by a genetic mutation that can occur in any breed and either gender. Signs of this disorder usually don't develop until the dog reaches somewhere over seven years old, and miniature wire-haired dachshunds, basset hounds, and beagles are predisposed to developing this unusual form of epilepsy. Myoclonic seizures may be induced by toxins, infections, or trauma to the brain or spinal cord as well, albeit more rarely.
Diagnosis of Muscle Contraction Disease (Myoclonus) in Dogs
Diagnosing the seizures themselves as myoclonic can be done by simple observation, however diagnosing the underlying cause of the disorder can be more complicated.
Your veterinarian will get a full history of your pet from you, including when the symptoms began and under what circumstances. Your dog will also undergo a thorough physical exam, and tests will be run to analyze blood chemistry and check for imbalances or toxins in the system. A neurologic examination may be taken as part of the physical. X-rays may be examined to screen for tumors, and a sample of the patient's cerebrospinal fluid may also be analyzed.
Depending on the situation, your veterinarian may recommend additional imaging tests such as a CT scan, MRI or a nerve conduction study. If Lafora's disease is suspected, tests will be run to determine if the mutation is present and a biopsy of the liver, muscle or nerve will reveal if any Lafora bodies can be identified. The liver is the most reliable of the biopsy sites for Lafora's disease.
Treatment of Muscle Contraction Disease (Myoclonus) in Dogs
Any underlying conditions, such as toxins or active infections, will need to be addressed either before or concurrently to addressing the myoclonus itself. Once this has been completed, your veterinarian will assess the severity of the condition to determine what steps will need to occur next.
If the seizures are mild and infrequent further treatment may not be required. If the disorder becomes more difficult to live with antiepileptic medications such as phenobarbital or potassium bromide can be prescribed to manage the symptoms. Although these medications are often quite effective, they can have a degenerative effect on the liver over time. Some dogs may respond positively to immunosuppressive therapy with glucocorticoids as well. The strain of the disorder in the beagle breed is particularly resistant to drug therapy.
Research shows a possible connection between the severity of Lafora's disease and the amount of simple carbohydrates in the diet. Diets lower in simple carbohydrates may slow the progression of the disorder and starchy or sugary treats may exacerbate the symptoms.
Recovery of Muscle Contraction Disease (Myoclonus) in Dogs
Seizures are often made more frequent and severe if the patient is under stress, so removing some of the stressors in your pet's life may reduce the number of attacks. Pheromone sprays and diffusers may be recommended to further reduce their stress levels. Having your dog don sunglasses designed for canines may also reduce the number and severity of the episodes when walking in sunlight. Although myoclonus is usually not curable, it is often manageable with medication and patience. In some cases, the shaking is not medically controllable, and if the patient's quality of life is severely adversely impacted, euthanasia may be recommended.
Muscle Contraction Disease (Myoclonus) Questions and Advice from Veterinary Professionals
Blodwen
Border Collie
11 Months
0 found helpful
I have a double merle border collie who is completely deaf and visually impaired (her eyeballs are small, she has little variation in pupil size and no peripheral vision). At 6 months old she started to be disturbed by changes in air pressure (sudden stormy weather was the trigger) but had been shadow chasing from about 5 months old. When she became obsessed and I tried to stop her she would try to bite me. The response to air pressure is different and she circles and digs frantically, accidentally pees and will try to bite. She will wake suddenly, tilt her head, jump up and run off, following the same route each time. She then comes back to where she was sleeping and goes back to sleep. She also 'stamps' her front right leg repeatedly. It has been suggested this is epilepsy and I wondered if this sounded likely. She has had cbd oil for a few months now which greatly reduces the problems but they are still apparent when the wether is unsettled. Thanks!
My dog does the same thing she jolts back as if seeing things while drinking water and also if there is a "quick "
Movement or noise in front of her. Only lasts a few seconds at a time. Other then that see is fine.
I have a Yorki 10 years of age. He jirks often only when his nurvios or if there is noise or a lott of movements. The vet say it sersiorz and gave him meds. It does not help. He is fine eats well walk every day for 2 kilos. He play and run around. It's only a jurk then he carries on. What can it be. Is it wgat6the vet said. It does not make sense if his on meds and it still happen. I need help please.
Add a comment to Blodwen's experience
Was this experience helpful?
Ripley
Great Pyrenees
5 Years
0 found helpful
Has Symptoms
Eyes rolled and jaw clamped
My baby is a 5 year Great White Pyrenees. Looked like a seizure but was conscious during the 1 - 1 1/2 minutes. Her eyes rolled \ turned white, jaw clamped and had a hard time breathing (was chewing a rawhide when I noticed her breathing changed and she came to me). Small growls during the process as I gently rubbed her face trying to get the eyes to come back. She walked away then came back to my hands. Very concerned as this is the first time I have seen this.
Add a comment to Ripley's experience
Was this experience helpful?
Paz
Teacup Poodle
14 Years
1 found helpful
My almost 14 yr old teacup poodle has this uncontrollable seizure like spasms when she is in very bright light. I first noticed it about a year ago. She loves to lay in the sun spots and walk in the sun, but when we are walking and she goes from shade to bright sun, she stops and her whole body jerks for a few seconds. Sometimes it happens even when she is not going from shade to sun, but it is always when she is in bright light. It used to only happen once every couple of months, but now it happens several times a day (or even multiple times within less than a block) when it is very sunny. She had distemper as a puppy and had multiple broken bones as a puppy from a previous owner who was not very nice to her. She recently had bloodwork that came back within normal parameters.
Add a comment to Paz's experience
Was this experience helpful?
nike
Pit bull
28 Months
0 found helpful
I Have Pure Bred Pitbull who just turned 2. All of a sudden she has developed tic like head movements out of the blue. She lays down 4 seconds later her head jerks back or 2 the side like she looking for a fly. I used to be able to lie with her but since shes been twitching I cant shell keep me up all night. I took her to vet she spent all day with her vet did bloodwork all if fine she said she was all normal. I showed her videos of what it looks like she said maybe seizures. Showed another Dr. he doesnt think it serizures. She will not demonstrait this behavior until she is at home lying down or comfortable. She she lives her puppy life and youll never know she has an issue. I can only video it to prove it happens. When i do lie with her u can tell its gotta be neuroligical vet suggested muscle relaxers for 2 days to see where we get. Please help
Add a comment to nike's experience
Was this experience helpful?
Bella
Lab mix
3 Years
0 found helpful
My adopted dog was diagnosed with distemper when she was 6 months old. She went through the respiratory, mucosal and GI phases and had to be hospitalized for a couple days, but she made it through. She completely skipped the neurological phase. It's been 3 years, she is as healthy as can be and 2 nights ago she woke me up with body twitching (like really large hiccups). She was completely aware of them, not in pain, but was confused and uncomfortable. I took her outside and they stopped but once she laid back down, they started up again. They lasted for about 2 hours. Last night, she started them again and they lasted for a couple hours. Could this possibly be the neuro side of distemper finally popping up? I was hoping we were completely over it. I took her to our vet and they think it is possible but believe we should wait and see what happens because she is acting normal otherwise and healthy... Just interested in other opinions.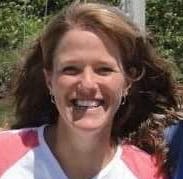 1611
Recommendations
I'm sorry that Bella is having that problem. It is unlikely that 3 years later, the neurologic side effects of Distemper would be happening, but it isn't impossible. I would tend to agree with your veterinarian and see what happens as long as she is actin normally and doing well otherwise.
Add a comment to Bella's experience
Was this experience helpful?
Louie
Lab mix
7 Months
0 found helpful
Our 7 month old puppy has distemper with myoclonic ticks in his head and jaw. At this time, the ticks aren't severe enough to warrant anti convulsive medication, but I would like to provide any help I can nutritionally to support his brain and central nervous system health. What type of supplements would be most appropriate?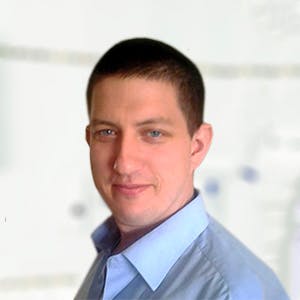 3320
Recommendations
There are no specific supplements in cases like theses, generally nutritional support and ongoing vitamin supplementation (vitamin B complex) is recommended. There are some alternative treatments, but you should consult an holistic Veterinarian. Regards Dr Callum Turner DVM
Add a comment to Louie's experience
Was this experience helpful?
Spencer
Bichon Frise
9 Years
0 found helpful
Hi there, I have a 9 year old bichon frise. About 18 months he suffered a seizure and lost the power in his legs for a few days after. The vet first thought it was epilepsy but then said it was more than likely something else, definitely neurological anyway. Spencer made a good recovery but he has been a little slower on his legs since.

Recently (twice in the last 24 hours) he has suffered with spasms in 1 of his back paws and also slightly in 1 of his front paws.

I'm assuming it's related but is it a warning sign of maybe another seizure?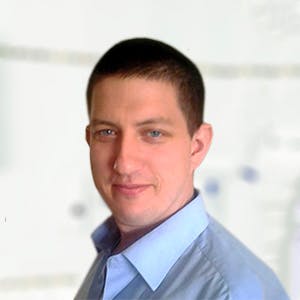 3320
Recommendations
There are various conditions which may cause twitching or spasms of muscles which include neurological disorders, spinal disorders, poisoning (insecticide poisoning for example) among other causes. I cannot say whether these two episodes are connected to the seizure 18 months ago or not, but I would certainly keep an eye on Spencer and note any unusual behaviour and try to identify patterns etc… Regards Dr Callum Turner DVM
Add a comment to Spencer's experience
Was this experience helpful?
Jag
Puggle
6 Years
0 found helpful
Has Symptoms
Trouble with his hips and knees
My dog was sleeping and his whole body started bouncing up and down he woke up and looked at me and you could see he was scared but his body kept bouncing. He does this occasionally I am worried.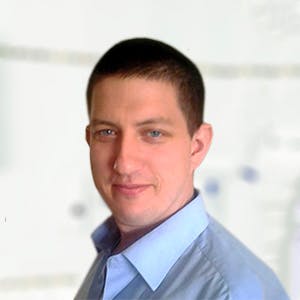 3320
Recommendations
There are various causes for a dog to suddenly start jolting or jerking especially from being asleep; these may include trauma, stroke, poisoning, hereditary disorders, cerebellar disorders among other causes. If these episodes are getting more frequent you should visit your Veterinarian for an examination to rule of some basic things and to see if a cause may be determined. Regards Dr Callum Turner DVM
Add a comment to Jag's experience
Was this experience helpful?
Peyton
Golden Retriever
9 Years
0 found helpful
Has Symptoms
Rear Legs Momentarily Giving Out
I strongly suspect my golden is having myoclonic seizures and perhaps Lafora's disease. A few weeks ago, he was standing in the living room and his whole body looked like it experienced a sudden jolt. I figured it was a muscle spasm (I tend to over-worry, so I didn't want to jump to conclusions). Unfortunately, they have become more and more frequent, and seem to be worse in the evenings. He gets these sudden jolts, that look like he's being shocked. They are very quick, and although it has happened a few times while he's simply standing, it seems to be petting him and touching his face that triggers them. Most worrisome, is that twice now his back legs have completely collapsed. He regains use of them immediately, but of course it's scary when it happens. We did go to our vet last week (at that point he had only had his legs give out once), and we decided to do a wait and see. I keep trying to get video to show our doctor, but the episodes happen so quickly and unpredictably. Yesterday evening, his back legs went out from under him for the second time. Both times this happened I was petting him. The first time, he had a myoclonic jerk first, but this time his legs just gave way with no warning, though he did have myoclonic jerks the rest of the night, including later when he gave me his paw and it seemed like he was dizzy and might topple over. He does have a history of possible focal seizures and strabismus (which has since self-resolved) which we saw a neurologist for this past fall. He had an MRI of his brain, which was perfect. Though we discussed medication, his symptoms dissipated and never became frequent enough to warrant it. I am very concerned with how quickly these episodes came on (seemingly out of the blue), and the fact that they are progressing in severity. I am currently waiting for word back from our doctor and the neurologist, but I found this page myself and it seemed to perfectly describe what was happening to him.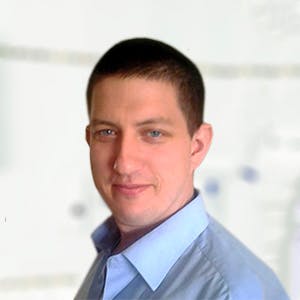 3320
Recommendations
The symptoms you are describing do fit with Lafora Disease which is a rare condition with Miniature Wire Haired Dachshund, Basset Hound, and the Beagles being over represented statistically but this condition may occur in any breed. If this is determined to be the cause by your Veterinarian or a Neurologist it may be managed with diet, medication and removal of trigger (like petting). Without examining him I cannot give you any further insight into this condition. Regards Dr Callum Turner DVM https://wagwalking.com/condition/lafora-disease
Add a comment to Peyton's experience
Was this experience helpful?
Baron
Doberman Pinscher
5 Years
0 found helpful
Has Symptoms
Jaws jerking and head moving
My 5 yr old neutered Doberman had sudden jaw jerking and trembling. Lasted perhaps 60 seconds and now seems fine. He is on 5 mg Pred every 48 hrs and thyroid medication twice daily. What's going on? He survived a bout of thrombocytopenia last year and that's why he takes the Pred.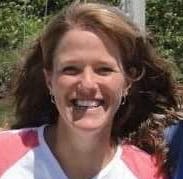 1611
Recommendations
That is an unusual behavior, and may indicate a problem with his nerves or muscles in his jaw, or a bone or neurologic problem. It would be best to have him examined to see what might be going on, and if you can video the episode, it would be helpful for your veterinarian in case he doesn't to the trembling while they are looking at him. I hope that all goes well for him!
Add a comment to Baron's experience
Was this experience helpful?
Harley
terrier
13 Years
1 found helpful
I have a 13 year old mix breed who is jerk at any noise his head goes up in the air like he is smelling something but his head keeps going back. He does fall alot more now he is awake when he goes through these episoids.could it be this disorder?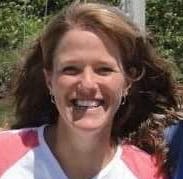 1611
Recommendations
As pets age, many neurologic things can start to happen - some of them should be treated, and some don't necessarily require treatment. Since I cannot examine Harley, it would be best have him examined by a veterinarian, as they can assess his neurologic function, determine if what is going on is a problem that should be treated, and give you any recommendations needed. If you are able to video the episodes, it will probably help your veterinarian.
Add a comment to Harley's experience
Was this experience helpful?
Max
Brazilian Mastiff/Great Dane
7 Years
0 found helpful
I have a 7yr old Mastiff/Dane who began a couple weeks ago to have shuddering muscle contractions in what seems to be his hip and shoulder muscles. The shuddering correlates with his inhaling and exhaling, and usually is more pronounced when he is relaxing or sleeping. He doesn't seem to be in pain or have any other symptoms. He did just go through the stress of losing his best buddy, as our other (elderly) dog passed away last week. Does this sound like distemper or Lafora's, or perhaps just something breathing-related?

Thanks,

Andrea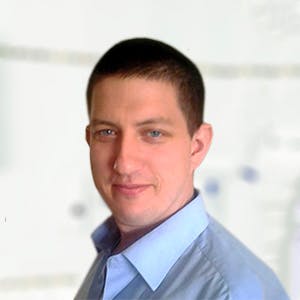 3320
Recommendations
It doesn't sound like Lafora's disease since there is usually a stimulus for the twitching or shaking to start; it also doesn't sound like distemper either. Conditions such as vertebral disorders, infections, head trauma, poisoning, involuntary tremors among other may cause these symptoms; you should make a video of the event and visit your Veterinarian for a thorough examination and for them to see the video. Regards Dr Callum Turner DVM
Add a comment to Max's experience
Was this experience helpful?
Storm
Pit bull mix
1 Year
0 found helpful
My dog started acting off balance two days ago. He's usually full of energy, but now he is slower to get up and sometimes collapses. He will come to me and wag his tail, but it seems like he's drunk. He has what seems like a muscle spasm in his head that causes his jaw to lock and his body to jerk. It's almost constant and somewhat rhythmic. What can cause him to be spasmic and off balance all of a sudden with no previous symptoms? He is still eating things he doesn't have to chew much, I'm assuming because his teeth keep clenching with the head spasms. He also drinks plenty of water when he can get up and walk to the bowl.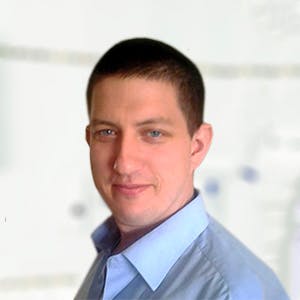 3320
Recommendations
I would take storm to visit his Veterinarian to have an x-ray of his neck to see if there are any structural anomalies as vertebral instability in the neck can cause head twitching and jaw clenching; your Veterinarian may prescribe medication to reduce spasming and reduce inflammation. Regards Dr Callum Turner DVM
Add a comment to Storm's experience
Was this experience helpful?
Gizzabelle
Boston Terrier
5 Years
1 found helpful
Has Symptoms
Jerking/muscle spasms in hind legs
My dog just suddenly started having this jerking or muscle spasm in her hind legs in the middle of the night. Severe and involuntary enough that it woke me up. The severity lasted approximately 20 minutes before it started to slow down and go away. I researched online and read to take them to a vet right away but it's Saturday night and I can't afford the emergency vet cost. What should I do? Should I go ahead and take her to my vet on Monday? Is this something that's life threatening? Can she be left alone? Sorry for all the questions, I'm just worried and I'm supposed to be gone for a church outing all day tomorrow but don't know if I should leave her. Please give me some helpful advice ASAP. Thanks so much!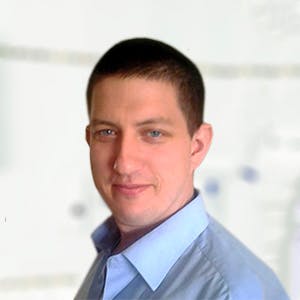 3320
Recommendations
Hindlimb twitching may be due to a few possible causes which may include spinal disorders, trauma, poisoning, tumours among other issues; it is important to keep Gizzabelle rested, but if you believe that she may have gotten into something poisonous I suggest that you visit a Veterinarian immediately otherwise keep her rested and go on Monday morning. Regards Dr Callum Turner DVM
Maybe just dreaming, us humans have myoclonic jerking episodes every single night. I know of a good 20 people who have myoclonic seizures 3 babies and a handful of dogs and cats.
Add a comment to Gizzabelle's experience
Was this experience helpful?
Bo
Golden Doodle
11 Years
-1 found helpful
My dog, Bo, an 11 year old Golden Doodle has been experiencing occasional twitching, almost as if he is being shocked. I also noticed that his hind legs shake when we are out on a walk and he stops to sniff. The shaking has been going on for about a month, the twitching, about 2 weeks.

He has had blood work and an exam done and everything came back fine except that his thyroid was slightly low. My vet put him on doxycycline, just in case he has an infection, but it doesn't stay down (yes, I give it with food).

Any ideas? My vet is looking into whether he would benefit from treating the low thyroid.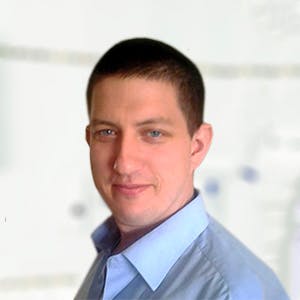 3320
Recommendations
There is a connection between hypothyroidism and some muscle twitching, but other causes of muscle twitching like age, spinal disorders, inflammation, poisoning and other causes need to be ruled out first. You should discuss other causes with your Veterinarian to ensure that they are ruled out before considering management of the hypothyroidism. Regards Dr Callum Turner DVM
Add a comment to Bo's experience
Was this experience helpful?
Milla
Yorkshire Terrier
13 Years
0 found helpful
My 13 year old Yorkie Milla has very jerky movements with her legs/head/body and often loses control and falls to the ground. Even with the slightest sound she jerks as if in a hyper reflex response. She has also suffered a few seizures but those don't seem at all like this. Wondering if this can be cured or alleviated.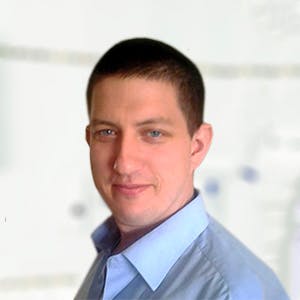 3320
Recommendations
There are various causes for jerky movements or uncoordinated movements which may be related to seizures, head trauma, spinal disorders, poisoning among other causes; you should really have Milla checked over especially given her history with seizures and your Veterinarian can rule other causes out. Regards Dr Callum Turner DVM
Milla, your dog sure sounds like the first stages of distemper ... go to a vet. We nursed my now 7 month old lab pup through distemper.
My Dog, 2 months old, is experiencing uncontrolled barking now for the last 3 days(non-stop). Its similar to a bark then a high pitch vocalization. I say it's uncontrolled because the dog cant sleep because of that. She also had a few seizures. Is this still curable? What can you recommend to stop her from uncontrolled barking.
Add a comment to Milla's experience
Was this experience helpful?
Lillie
Jack Russell Terrier
19 Years
0 found helpful
My 19 year old Jack Russell has been having episodes every morning and sometimes later in the day. She looks like she is having muscle cramps or spasms in her legs. She will walk very stiff. She sometimes falls to her bottom and can't seem to get herself up. She will blink uncontrollably. She walks through her food and will sometimes walk into areas that she can't seem to get out of. She has also abruptly stopped using her pet pads. The episodes usually last about 15 minutes.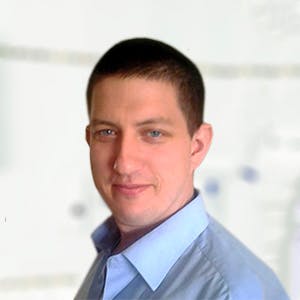 3320
Recommendations
In a dog as old as Lillie, vision and her musculoskeletal system will not be running as it once did; my Jack Russell Terrier died at 18 years old (a few days before her 19th birthday). Leg weakness is not uncommon in dogs as they age and disorientation may occur randomly as well; these changes are usually gradual, but if you have noticed these changes over night it may be worth having your Veterinarian give her a check up and given her age a blood test may be useful to gauge internal health. Regards Dr Callum Turner DVM
Add a comment to Lillie's experience
Was this experience helpful?
Gogu
Indian mongrel
9 years
0 found helpful
My 9 years dog is suffering from head twitching but he didn't have distemper. His activities are normal. I don't know whats wrong with him. If he feel pain he may cry but no.... .. I don't know how twitches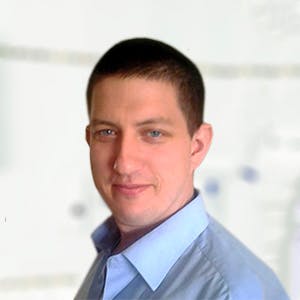 3320
Recommendations
Head twitching may be caused by a few different issues including idiopathic causes, but injury to the neck is quite common as a cause; without examining Gogu or looking at x-rays, I cannot say for sure. Spinal issues may occur as dogs age; other causes including poisoning, infection, trauma, brain injury and nerve inflammation are all possible causes. Regards Dr Callum Turner DVM
Add a comment to Gogu's experience
Was this experience helpful?
Payton
Yorkie mix
12.5
0 found helpful
My dog woke me up having sudden head jerks that pull his head back. They have occurred intermittently. He is a 12.5 year old Yorker bichon mix. They have been happening about 30 minutes but are spreading out and now about stopped. No vet open right now. How concerned should I be?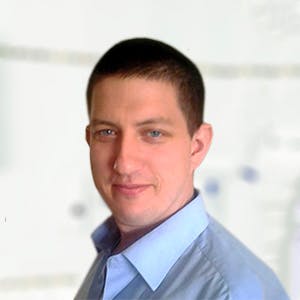 3320
Recommendations
It sounds like Payton may be having muscle spasms in his neck and / or back; this may be due to vertebral instability, trauma, tumours, poisoning etc… It may be worth visiting your Veterinarian in the morning to have an examination and an x-ray to see if there is some vertebral instability and well as a general examination. Regards Dr Callum Turner DVM
Add a comment to Payton's experience
Was this experience helpful?
SHORTY
Chihuahua
8 Years
0 found helpful
My Chihuahua Shorty, had a grand mal seizure on Sat. past. He's still exibiting some signs from the seizure like head jerking and lethargy. This in itself is highly unusual but tonight he started dragging his front right paw. Needless to say I am sick with worry, any thoughts if this is related?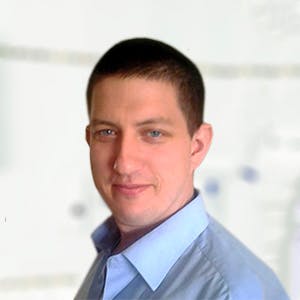 3320
Recommendations
Sometimes, antiseizure medication may lead to a reduction of control of voluntary movement; however, seizures and paw dragging may be related to something more serious like blood clots or another disorder. Considering the seizures and the dragging of the front paw, I would recommend you return to your Veterinarian for a neurological examination to determine if a change in treatment may help. Regards Dr Callum Turner DVM
Add a comment to SHORTY's experience
Was this experience helpful?
Timone
Chihuahua
9 Years
0 found helpful
I have a Chihuahua who will be 9 next month. He has been having Jerking movements for about 2 weeks. I can feel the jerking on the left side when I put my hand on him. He acts like he wants to lay on his right side but lifts up his head when he starts to lay down. These jerks come and go and they seem to happen about the same time of day, and night. What should I be doing for him. Money is a real big issue.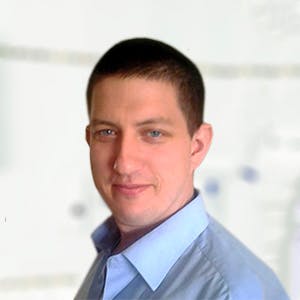 3320
Recommendations
Jerking movements and muscle spasm may be caused by trauma, infections, poisoning, intervertebral disc disease, nerve inflammation or tumours (of the central nervous system). Whilst I sympathise with people's financial situations, a general physical examination and x-rays carried out by your Veterinarian will allow a cause for the jerking or spasms to be diagnosed, and a treatment or medical management plan can be implemented. Regards Dr Callum Turner DVM
My maltese has just started doing the same thing. At from
Institute she would Yelp when it happened, like it hurt or scared her. She no longer yelps when it happens. Her head and left arms jerk together. It's mostly on the left side. Sometimes it can be triggered sometimes it happend on its own. After it happens she starts shivering. Doctor did full blood panel, stool test for parasites, urin test and test for thyroid/glucose/etc.all came out negative. Sometimes walks with her back legs crossing each other (her left back leg crosses over her right leg causing her to be wobbly)
On pain meds, muscle relaxers, andtibiotics. They did nothing to help until day 3. It happens less through out the day but they have not stopped it.
Add a comment to Timone's experience
Was this experience helpful?