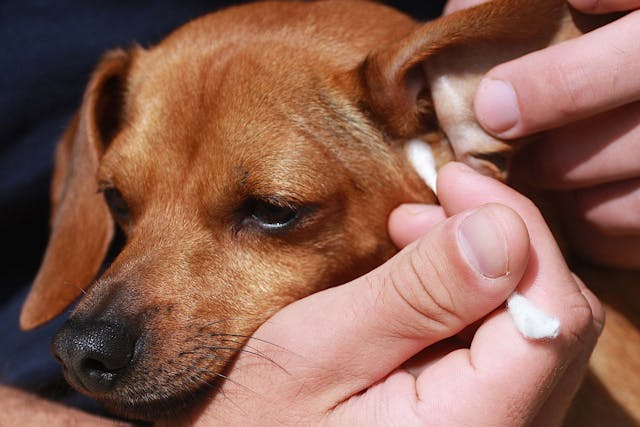 What are Ear Infection due to Allergies?
Inflamed and irritated skin are typical signs of an allergy in dogs, and the skin in the ear is not immune to the changes. An allergy, whether contact, inhalant, or food will influence the condition of the inner ear and surrounding skin.
In order to cure a chronic ear infection due to allergies, the source of the allergy must be determined and dealt with first. The ear contains skin, glands, and fluid which are all part of the normal ear make-up. In addition, a natural balance of yeast and bacteria can be found in the ear as well. When the balance is disrupted (for example, by the inflammation due to allergies), the ear becomes infected.
Signs like shaking of the head and the obvious discomfort of your dog when you try to touch or check his ears will alert you to the fact that along with the allergies, your pet has an ear infection. A veterinary visit is necessary so that your pet can be relieved of the pain and itching of an ear infection due to allergies.
Chronic ear infection in dogs is one of the most common ailments found to occur concurrently with allergies. Along with providing relief for your pet's discomfort, a veterinarian can evaluate your dog's ears in order to diagnose the cause of the irritation. An ear infection is described in medical terms as otitis externa.
Ear Infection due to Allergies Average Cost
From 447 quotes ranging from $200 - $3,500
Get a free pet insurance quote in less than 60 seconds!
Easily compare quotes from the most trusted pet insurance companies in the United States.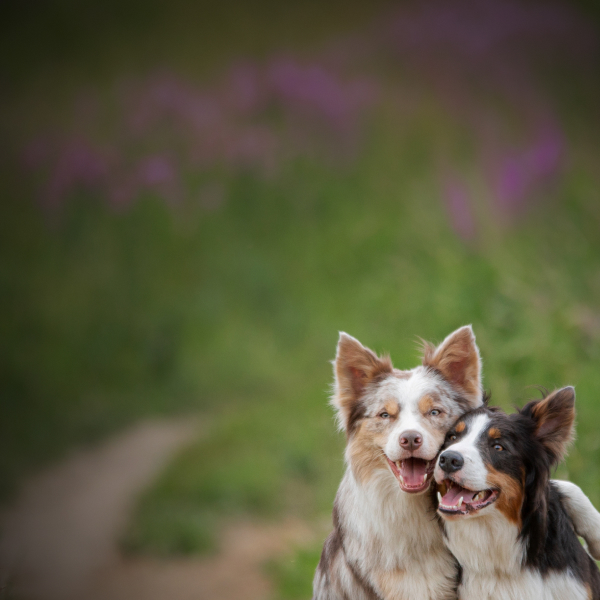 Symptoms of Ear Infection due to Allergies in Dogs
If you have a canine companion who has known allergies, or if you are in the midst of a diagnosis period as you and the veterinarian work to determine the cause of itchy, inflamed skin, you will benefit from the knowledge of knowing that your pet is susceptible to ear infections as an allergy sufferer. Signs that your dog may have an ear infection will become more and more evident as the infection develops.
Pain
Vocalization of pain
Odor coming from the ear
Fluid or waxy substance build-up in the ear
Shaking of the head
Rubbing of ears on the floor
Discomfort when touched
Redness in the ear canal
Scratching of the ears
Self-harm due to excessive itching
If the ear infection reaches an advanced stage, your dog may experience loss of coordination and balance, and hearing loss.
Types
Ear infections can be broken down into 3 types:
Externa - infection of the outer ear canal
Media - infection in the middle ear
Interna - infection found in the inner ear
Causes of Ear Infection due to Allergies in Dogs
Allergy leading to secondary infection is one of the main causes of ear infection. Other reasons for ear infection can be breed predisposition (such as Basset Hound, Poodle or Cocker Spaniel), foreign body in the ear (like a foxtail or dirt), trauma to the ear, hormonal imbalances in the body, and parasites (such as mites).
Diagnosis of Ear Infection due to Allergies in Dogs
If you are concerned about your dog due to excessive scratching of his ear, or wonder why there is vocalization of discomfort when he does, contact your veterinarian for an appointment. Stopping an ear infection from progressing to the middle or inner ear is important as serious consequences like rupture of the eardrum or thickening of the ear canal (which can lead to hearing loss) may occur.
The veterinarian will begin the examination with a complete physical (weight, pulse, respiration) and will ask for a history of your pet's recent illnesses to date, travel of late, and any dietary changes that have been made in the past few months. The veterinarian will look over your dog's body, examining the skin for irritation and redness.
The ear examination, using an otoscope, may require your pet to be sedated if the ears are particularly sensitive or sore. The veterinary team will want to avoid injury to the ear, making anesthesia a necessity. One benefit of the sedation is that the veterinarian may be able to clean your dog's ears at the same time as the examination.
A sample of the contents of your canine companion's ear will be examined under the microscope to check for bacteria, yeast, or mites. In addition, a culture may be done which may further indicate the reason for the problem. In some cases, the veterinarian will want to order blood tests to rule out underlying illnesses that may cause ear infections, such as hormone imbalances and thyroid issues.
Treatment of Ear Infection due to Allergies in Dogs
If your dog has infected ears due to allergies, the allergen will need to be identified. Treatment of the ear infection can take place but the condition will return again, possibly becoming chronic, if the allergy is not being treated also.
Ear Cleanse
An ear infection is typically treated with a thorough but gentle cleaning of the ear (usually under sedation or anesthesia). Depending on the severity of the infection, this may have to be repeated at the veterinary office in a few days time.
Medication
The medications prescribed may be based on the results from the culture or microscopic screening. The types of medication given could be antibiotics, antifungal drugs, topical medications in the form of ointments or drops, antihistamines, and anti-inflammatories. 
Identification of the Allergen
An all important part of the treatment of an ear infection due to allergies is to identify and treat the allergy accordingly. Relevant testing for contact, inhalant, and food allergies must be done to relieve your pet of the symptoms and eliminate the source of the problem.
Worried about the cost of treating your pet's symptoms?
Pet Insurance covers the cost of many common pet health conditions. Prepare for the unexpected by getting a quote from top pet insurance providers.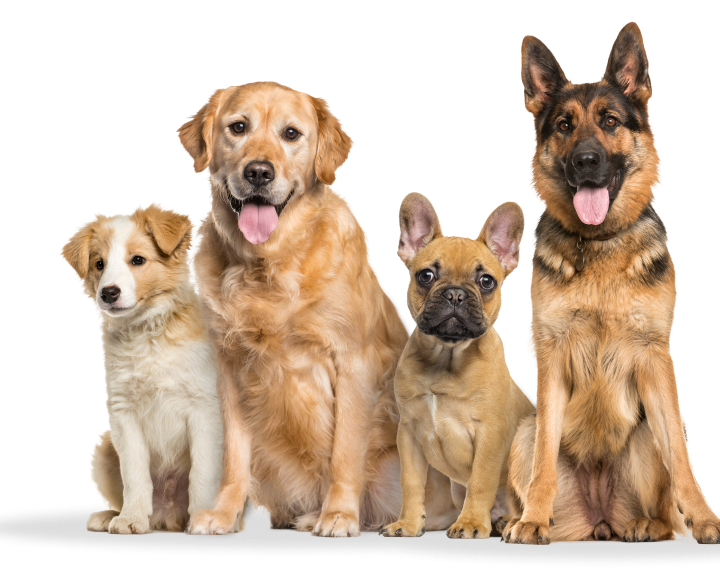 Recovery of Ear Infection due to Allergies in Dogs
Ongoing care of the ear as needed and control of the allergy will be paramount to recovery. The veterinarian may prescribe a gentle cleanser for you to use at home. Follow the instructions carefully and complete the course of medication as prescribed. Stopping before you should may result in the infection returning with a vengeance. If you have concerns about how well the infection is clearing up, contact the clinic without delay.
Ear Infection due to Allergies Average Cost
From 447 quotes ranging from $200 - $3,500
Top
Ear Infection due to Allergies Questions and Advice from Veterinary Professionals
Labradoodle
Luca
3 Months
2 found this helpful
2 found this helpful
My pet has the following symptoms:
My 3 months old Labradoodle puppy has an ear infection that can't clear out. First he was on Aurizon for 2 weeks but his ears got much worse. Now on Otomax ( if I'm reading correctly my vets scribble) with no improvement. My vet suspects an allergies and suggested to change his food with no chicken, beef or wheat. He was on Orijen large puppy food and I had difficulty to find in Canada good quality dry food for large bread puppy without chicken. I started yesterday mixing in new food it's called Now large puppy without grain. It has turkey, duck as the protein source. I'm not convinced that my puppy has allergies because only his ears are affected no any indication of itchy skin. But I'm no expert and going by what my vet tells me. The vet never checked sample from his ears under microscope or suggested allergies testing. Inside the ear is very red and has like large red bumps.
Your Veterinarian has examined Luca so you should follow their guidance as I cannot start to second guess a diagnosis (legally) without examining a patient first; it can be difficult to find suitable dry foods for dogs but remember that a possible chicken allergy may include all poultry so turkey and duck may still be a trigger (turkey generally more than duck). Continue cleaning the ears and monitoring for improvement, if you're having difficulty finding a suitable dog food in Canada you can try reaching out to PetDiets which custom make pet foods based on specific requirements if you need to make an elimination trial with no poultry. Regards Dr Callum Turner DVM
June 2, 2018
Was this question and answer helpful?
Jack-A-Poo
Mini
2 Years
4 found this helpful
4 found this helpful
My pet has the following symptoms:
My 2year old jackapoo has had lots of ear infections, she recently had some blood test which show she has an allergy to grass. I've read about people giving there dog antihistamines. Will this help prevent future ear infections
Ear infections may or may not be related to allergies; however the antihistamines generally address the body's reaction to the allergy only. You can give Benadryl at a dose of 1mg/lb up to three times per day but ideally you should be avoiding grass with Mini which is easier said than done. Regards Dr Callum Turner DVM
April 18, 2018
Was this question and answer helpful?
Ear Infection due to Allergies Average Cost
From 447 quotes ranging from $200 - $3,500
Get a free pet insurance quote in less than 60 seconds!
Easily compare quotes from the most trusted pet insurance companies in the United States.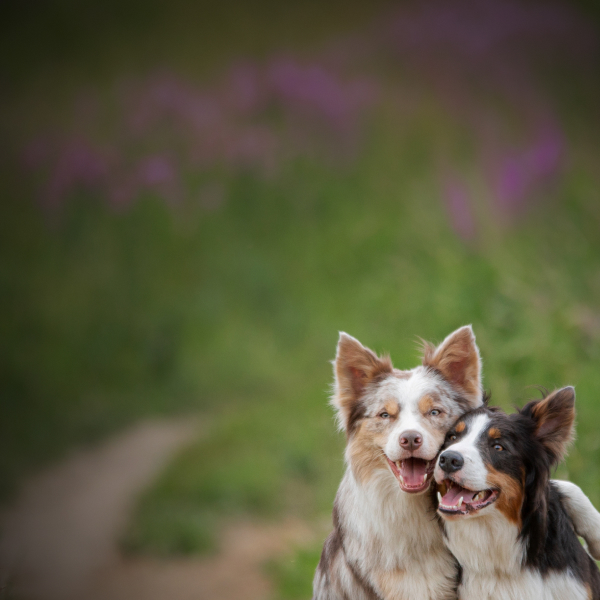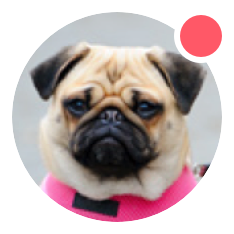 Need pet insurance?