What are Ear Infection due to Allergies?
Inflamed and irritated skin are typical signs of an allergy in dogs, and the skin in the ear is not immune to the changes. An allergy, whether contact, inhalant, or food will influence the condition of the inner ear and surrounding skin.
In order to cure a chronic ear infection due to allergies, the source of the allergy must be determined and dealt with first. The ear contains skin, glands, and fluid which are all part of the normal ear make-up. In addition, a natural balance of yeast and bacteria can be found in the ear as well. When the balance is disrupted (for example, by the inflammation due to allergies), the ear becomes infected.
Signs like shaking of the head and the obvious discomfort of your dog when you try to touch or check his ears will alert you to the fact that along with the allergies, your pet has an ear infection. A veterinary visit is necessary so that your pet can be relieved of the pain and itching of an ear infection due to allergies.
Chronic ear infection in dogs is one of the most common ailments found to occur concurrently with allergies. Along with providing relief for your pet's discomfort, a veterinarian can evaluate your dog's ears in order to diagnose the cause of the irritation. An ear infection is described in medical terms as otitis externa.
Book First Walk Free!
Symptoms of Ear Infection due to Allergies in Dogs
If you have a canine companion who has known allergies, or if you are in the midst of a diagnosis period as you and the veterinarian work to determine the cause of itchy, inflamed skin, you will benefit from the knowledge of knowing that your pet is susceptible to ear infections as an allergy sufferer. Signs that your dog may have an ear infection will become more and more evident as the infection develops.
Pain
Vocalization of pain
Odor coming from the ear
Fluid or waxy substance build-up in the ear
Shaking of the head
Rubbing of ears on the floor
Discomfort when touched
Redness in the ear canal
Scratching of the ears
Self-harm due to excessive itching
If the ear infection reaches an advanced stage, your dog may experience loss of coordination and balance, and hearing loss.
Types
Ear infections can be broken down into 3 types:
Externa - infection of the outer ear canal
Media - infection in the middle ear
Interna - infection found in the inner ear
Causes of Ear Infection due to Allergies in Dogs
Allergy leading to secondary infection is one of the main causes of ear infection. Other reasons for ear infection can be breed predisposition (such as Basset Hound, Poodle or Cocker Spaniel), foreign body in the ear (like a foxtail or dirt), trauma to the ear, hormonal imbalances in the body, and parasites (such as mites).
Diagnosis of Ear Infection due to Allergies in Dogs
If you are concerned about your dog due to excessive scratching of his ear, or wonder why there is vocalization of discomfort when he does, contact your veterinarian for an appointment. Stopping an ear infection from progressing to the middle or inner ear is important as serious consequences like rupture of the eardrum or thickening of the ear canal (which can lead to hearing loss) may occur.
The veterinarian will begin the examination with a complete physical (weight, pulse, respiration) and will ask for a history of your pet's recent illnesses to date, travel of late, and any dietary changes that have been made in the past few months. The veterinarian will look over your dog's body, examining the skin for irritation and redness.
The ear examination, using an otoscope, may require your pet to be sedated if the ears are particularly sensitive or sore. The veterinary team will want to avoid injury to the ear, making anesthesia a necessity. One benefit of the sedation is that the veterinarian may be able to clean your dog's ears at the same time as the examination.
A sample of the contents of your canine companion's ear will be examined under the microscope to check for bacteria, yeast, or mites. In addition, a culture may be done which may further indicate the reason for the problem. In some cases, the veterinarian will want to order blood tests to rule out underlying illnesses that may cause ear infections, such as hormone imbalances and thyroid issues.
Treatment of Ear Infection due to Allergies in Dogs
If your dog has infected ears due to allergies, the allergen will need to be identified. Treatment of the ear infection can take place but the condition will return again, possibly becoming chronic, if the allergy is not being treated also.
Ear Cleanse
An ear infection is typically treated with a thorough but gentle cleaning of the ear (usually under sedation or anesthesia). Depending on the severity of the infection, this may have to be repeated at the veterinary office in a few days time.
Medication
The medications prescribed may be based on the results from the culture or microscopic screening. The types of medication given could be antibiotics, antifungal drugs, topical medications in the form of ointments or drops, antihistamines, and anti-inflammatories.
Identification of the Allergen
An all important part of the treatment of an ear infection due to allergies is to identify and treat the allergy accordingly. Relevant testing for contact, inhalant, and food allergies must be done to relieve your pet of the symptoms and eliminate the source of the problem.
Recovery of Ear Infection due to Allergies in Dogs
Ongoing care of the ear as needed and control of the allergy will be paramount to recovery. The veterinarian may prescribe a gentle cleanser for you to use at home. Follow the instructions carefully and complete the course of medication as prescribed. Stopping before you should may result in the infection returning with a vengeance. If you have concerns about how well the infection is clearing up, contact the clinic without delay.
Ear Infection due to Allergies Questions and Advice from Veterinary Professionals
Shadow
American Bulldog
1 Year
0 found helpful
So my husband and I took Shadow to the vet because he is not use to people they could not check his ears. So they sent us home with medication to get rid of the irritation, but after the medication was gone the irrigation came back. We ask for another round of the medication but this time it only worked for a while and then it came back. Shadow has had allergies before but never this bad. I am very concern, what should we do?
Add a comment to Shadow's experience
Was this experience helpful?
Mini
Jack-A-Poo
2 Years
1 found helpful
My 2year old jackapoo has had lots of ear infections, she recently had some blood test which show she has an allergy to grass.
I've read about people giving there dog antihistamines. Will this help prevent future ear infections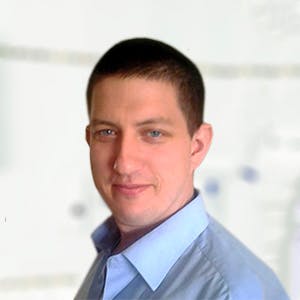 3320
Recommendations
Ear infections may or may not be related to allergies; however the antihistamines generally address the body's reaction to the allergy only. You can give Benadryl at a dose of 1mg/lb up to three times per day but ideally you should be avoiding grass with Mini which is easier said than done. Regards Dr Callum Turner DVM
Add a comment to Mini's experience
Was this experience helpful?
Memphis
Cockapoo
10 Years
0 found helpful
I have a cockapoo, female, who has had random ear infections her whole life. She is 10 now. The last several months she has been fighting a tough one. We thought the infection was gone after some treatments involving an ear gel (I don't have the name) under sedation. Then the final visit showed some bacteria again.

Now, my vet doesn't know what to do an gender suggested a dermitologist look at the ear and for me to consider a TECA which I am not on board with.

Could the infection be due to allergies if she really has no other symptoms?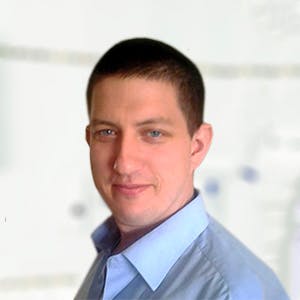 3320
Recommendations
Generally an ear infection due to allergies to caused by a allergy making a dog more prone to infection. Usually with this you would notice other symptoms of allergies like itching the skin etc… Finding and testing the cause of an allergy (if present) can be an uphill battle and you may not find an allergen at all. Some dogs are more prone to ear infections because of humidity in the ear canal which is why your Veterinarian has recommended total ear canal ablation surgery. Regards Dr Callum Turner DVM
Chronic Ear Infection:

My 2 year old German Shepherd this summer, has suffered badly with an ear infection, that seems to be taken ages to clear up.

He's on Antibiotics, 750mg of cephalexin twice daily, and 3 tablets of 16mg Medrol once a day. I have changed his diet to grain-free, with no chicken, and with fish being his main protein, (Earthborn Coastal Catch). He's had his ears flushed too, about 5 week ago. To me his ears seem much better, with less gunk build-up, but at each check-up, they still find bacteria in this one ear. Also put Surolan twice daily in ear.

How long does this normally take clear up.
Add a comment to Memphis 's experience
Was this experience helpful?
Luca
Labradoodle
3 Months
0 found helpful
My 3 months old Labradoodle puppy has an ear infection that can't clear out.
First he was on Aurizon for 2 weeks but his ears got much worse. Now on Otomax ( if I'm reading correctly my vets scribble) with no improvement. My vet suspects an allergies and suggested to change his food with no chicken, beef or wheat.
He was on Orijen large puppy food and I had difficulty to find in Canada good quality dry food for large bread puppy without chicken.
I started yesterday mixing in new food it's called Now large puppy without grain. It has turkey, duck as the protein source.
I'm not convinced that my puppy has allergies because only his ears are affected no any indication of itchy skin.
But I'm no expert and going by what my vet tells me.
The vet never checked sample from his ears under microscope or suggested allergies testing. Inside the ear is very red and has like large red bumps.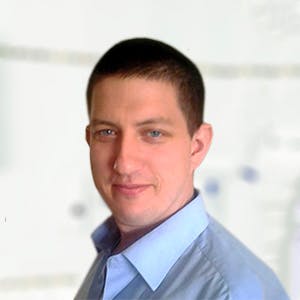 3320
Recommendations
Your Veterinarian has examined Luca so you should follow their guidance as I cannot start to second guess a diagnosis (legally) without examining a patient first; it can be difficult to find suitable dry foods for dogs but remember that a possible chicken allergy may include all poultry so turkey and duck may still be a trigger (turkey generally more than duck). Continue cleaning the ears and monitoring for improvement, if you're having difficulty finding a suitable dog food in Canada you can try reaching out to PetDiets which custom make pet foods based on specific requirements if you need to make an elimination trial with no poultry. Regards Dr Callum Turner DVM
Add a comment to Luca's experience
Was this experience helpful?
Diamond
Great Dane
2 Years
0 found helpful
Reoccurring ear infection goes from bacteria to yeast to now may be allergies Diamond is a almost 2 yr old great dane we feed her royal canijn great dane she has been on apoquel for months now still no relief head shking and scratching help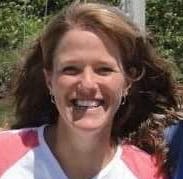 1611
Recommendations
Thank you for your email. Without examining Diamond, I cannot really comment on what might be going on, but if she has allergies that cause her ears to become inflamed, there are ear washes that might benefit her if used regularly. She may need to go through a food trial to determine if she has a food allergy, or there are different medications that can treat environmental allergies. She may have an anatomic abnormality that predisposes her to ear infections. It would be a good idea to follow up with your veterinarian and let them know that she is not improving - they may want to refer you to a dermatologist, or they may have other treatment options. I hope that she does well and you are able to resolve her problems.
Add a comment to Diamond's experience
Was this experience helpful?
Wolfie
Irish Wolfhound cross mafiff
4 Years
0 found helpful
Has Symptoms
Red, inflamed smelly ears
Our dog has got allergies grass and food. We have him on meat and grain free biscuits and his ears are red, inflamed and smelly and it is getting worse this summer. He scratches his ears and chews his feet.We are treating him with epi-otic ear and skin cleanser and it doesn't seem to be working. What would you suggest we try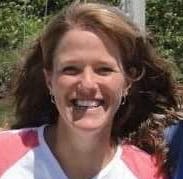 1611
Recommendations
Thank you for your email. Wolfie may have a bacterial or fungal infection, or parasites. If he isn't on any medications to help with his allergies, there are options that might make him more comfortable. It would be best to have him seen by your veterinarian, as they can look at his ears and determine what medications might be necessary, and discuss long term allergy control if that is needed for him. I hope that everything goes well for him.
Add a comment to Wolfie's experience
Was this experience helpful?
Ollie
Westie
9 Years
0 found helpful
My westie, who is 9, started to get an itchy ear in the summer.it was treated with antibiotics and steroids, but it keeps being itchy. He's on hayfever medication, but he'll shake his head, rub on the floor and scratch his ear. I don't know what to do. He had ear drops but he is a nightmare to get them in.
What can I do?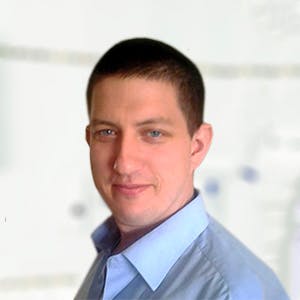 3320
Recommendations
If the ears continue to be itchy, the cause may be due to something like a foreign object or environment/food allergy; did anything change around Ollie before the itching started? New food? New shampoo? Anything else? Without examining Ollie, I cannot say for sure what the specific cause is, you should return to your Veterinarian for an examination of the ear canals to look for any sign of problems. Regards Dr Callum Turner DVM
Hi There,

I also had a nightmare when trying to put ear drops in my dogs ears.
First tried getting the others involved trying to prevent her moving and biting when administering the ear drops. This did not work well.

Got to a point where I decided to this myself, took a fitted sheet - wrapped her completely in it so that she can't move or get her paws out. and Muzzled her with a bandage so that she did not bite me (Went to the vet to ask for help regarding muzzling her and the showed me how with a long piece of bandage). And prevented her from moving away by sitting on my knees on top of her.

At the time, her allergy was quite bad that I had to put in two types of ear drops. This method worked well for me and was able to administer all meds required in the ear without her buckling or moving.

Now I don't even have to keep her down, will just hold her by the back of her neck and will allow my to add the drops and clean her ears without a problem.
Add a comment to Ollie's experience
Was this experience helpful?
Felony
Blue Nose Pitbull
5 Years
0 found helpful
My pitbull has chronic ear infections and has lost her hearing , I took her to the vet in December and they said its allergies he gave me ear drops and pills but she keeps getting them he never tried to test for what she's allergic to or do any kind of surgery . She scratches so often she causes her ears to bleed and nothing seems to help the infection anymore I changed her food 3 times and she's moved from new York to Texas back to new York and now in new Mexico so very different environments and she still gets infections . What can I do to permanently stop her chronic ear infections?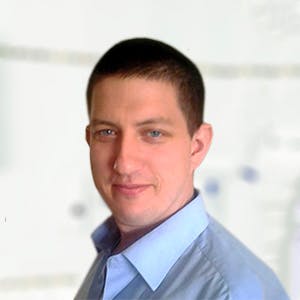 3320
Recommendations
If the cause of the ear infections is attributable to allergies, it would be best to determine the allergen (food, environment etc…) so that it can either be eliminated from the diet or environment or at very least controlled and you will know what you are dealing with. There are different tests available to determine allergies, you may speak with your Veterinarian or with a Specialist to see the best way forward. Regards Dr Callum Turner DVM
Add a comment to Felony's experience
Was this experience helpful?
Moxie
Cairn Terrier
8 Years
0 found helpful
Hello! My Cairn Terrier had an ear infection three weeks ago. The only other time she has ever had an ear infection was about 6 years ago. Do you think this most recent infection was caused by allergies? She had mild skin allergies when she was a pup but we were able to treat that with Benadryl and a dietary change and she's been good ever since. Thank you!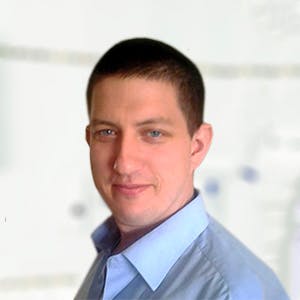 3320
Recommendations
There are various reasons for ear infections to develop in dogs including: allergies, infections (bacterial and fungal), immunosuppression, dietary problems among other causes. Whilst an allergy may have developed, it is possible that allergies may be due to something new introduced into the diet or environment; it would be best to keep an eye on Moxie and see if there is a recurrence of the ear infection or not. Regards Dr Callum Turner DVM
Add a comment to Moxie's experience
Was this experience helpful?