Paw Pad Issues and Injuries in Dogs
Paw Pad Issues and Injuries in Dogs
Written By Darlene Stott
Published: 11/23/2016
Updated: 10/28/2021
Veterinary reviewed by Michele K.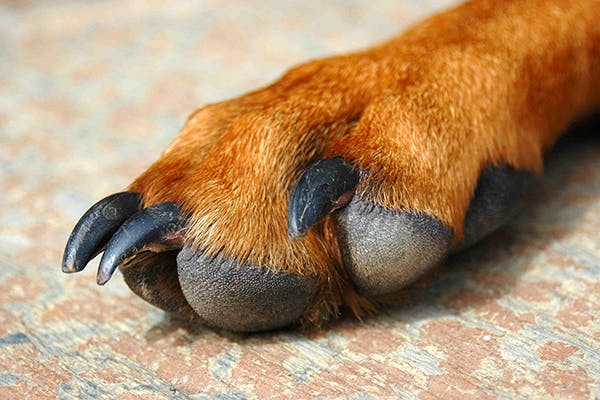 What are Paw Pad Issues and Injuries?
The pads of the feet of dogs have specialized skin, very different from our own, or from the skin on other parts of the dog. Cuts, scrapes, and broken nails may require specialized treatment and veterinary care. Although injury to the paw pad and surrounding area can happen to any dog, some steps can be taken to help reduce the risks, including using the proper gear for your environment, keeping your dog's paw pads moisturized, and keeping his nails properly trimmed.
The pads of dog feet have specialized skin that does not heal in the same way as normal skin and that may require veterinary evaluation and treatment for moderate to severe injuries and conditions.
Paw Pad Issues and Injuries Average Cost
From 281 quotes ranging from $300 - $1,500
Get a free pet insurance quote in less than 60 seconds!
Easily compare quotes from the most trusted pet insurance companies in the United States.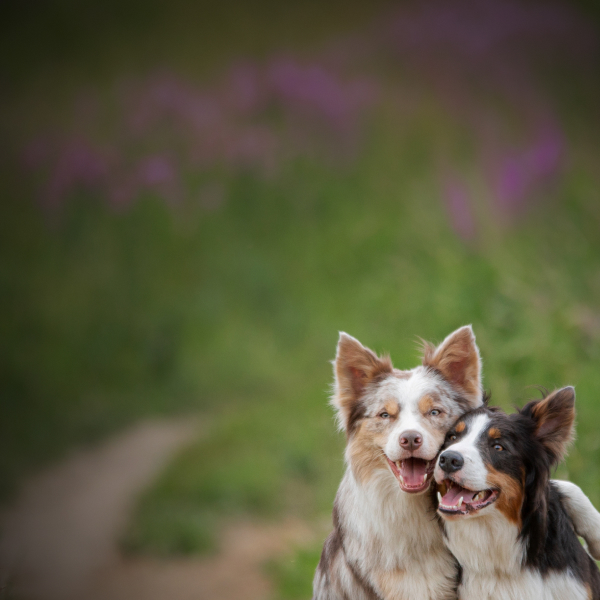 Symptoms of Paw Pad Issues and Injuries in Dogs
General signs of paw pad injury may or may not require veterinary care. If you are unsure, it is best to call your veterinarian for advice. 
Inflamed, raw, or blistered paws
Limping
Loose flaps of skin on paw pads
Refusal to walk
Sudden obsessive licking or chewing at paws
If your pet exhibits these signs, a visit to the veterinarian is needed
Bleeding (that cannot be controlled within five minutes)
Blistering
Cracked nails
Damage to webbing between toes 
Damaged nail bed
Foreign objects in the pad
Lacerations or punctures
Limping that lasts longer than a day
Pus discharge
Refusal to bear weight on the paw or paws
Chewing and licking of the feet also need to be addressed if it is causing injury to the paw or if it continues for longer than a day or two. This behavior may be indicative of other serious health problems including food allergies, arthritis, or even hormone imbalances.
Types
Laceration - A cut or tear in the skin is called a laceration; lacerations and punctures of the paw pad may be deeper than they appear or may harbor foreign objects
Abrasion - An abrasion is an area of the skin where it is scraped or worn away; paw pads often suffer abrasions from running and playing on rough surfaces
Burns - Burns to the paw pads can be caused by heat or by chemical reactions
Frostbite - The toes are particularly at risk from damage due to frostbite
Allergic reaction - Allergic reactions can cause the skin on the feet to be swollen and itchy, and some dogs will chew and lick their feet to excess
Infection or infestation - Infection or parasite infestation can cause damage to the feet and may require medication to cure
Causes of Paw Pad Issues and Injuries in Dogs
Infections
Fungal and bacterial infections can cause itching, swelling and redness that can cause your dog to chew and lick their feet
Excessive chewing and licking can lead to wounds, lick granulomas, and cracking of the feet. Infestation by mites, fleas, or ticks can cause similar reactions
Winter dangers
There are some serious risks to your dog's paws that are unique to colder weather
Frostbite generally occurs at freezing or subfreezing temperatures and can affect not only the paws but commonly affects the tail, ears, and genitals of dogs
When ice is on the ground, there is also the possibility of ice melt being present; ice melt that is left on the paws can cause burning and cracking and can be toxic to dogs that attempt to lick it off
Nail trouble
Damage to the nails or nail beds can be a serious issue for dogs
Ingrown nails often become infected and require cleaning and draining to prevent the infection from becoming systemic
The toenails of dogs also have a blood vessel running through them, so breaks that extend higher than this vessel are best attended to by a veterinarian to prevent extensive bleeding or infections
Physical trauma
Cuts, tears, and abrasions can occur at any time, often during routine activities
It's important to keep an eye out for sharp objects on the ground when walking your dogs and to make sure that you provide the proper protection when running on rough or uneven ground or on pavement
It is not uncommon to find foreign objects and debris in cuts and tears
Diagnosis of Paw Pad Issues and Injuries in Dogs
Many things can be deduced about the status of your pet's paws with a thorough inspection of the paw and pad on affected feet. Be cautious when inspecting your dog's paws as he may react unpredictably to the pain. Areas to check on your dog's feet include:
Paw pads
Peeling away of the paw pad is often the most visible injury, in which the thick outer covering is peeled away due running or skidding on hard or rough areas, and the tender inner part becomes exposed. This can happen due to it being worn away or due to burning or blistering that causes the pads to peel. Dogs can also get cuts and punctures on their paw pads that may sometimes be harder to see. If debris is present in the cut, it should be removed, and pressure applied to stop bleeding. If the bleeding does not stop within five minutes, contact your veterinarian right away. 
Nails and nailbed
Dogs that have nails or nail beds that have pus in them or are bleeding profusely should be transported to the veterinarian immediately. Don't forget to check the dew claw as well for damage. Broken or split nails that extend past the quick can also be a hazard if left untreated as it can cause bleeding from the blood vessels that are located in the nails as well as allowing an entry point to potential bacteria, viruses, or parasites. These injuries can also be quite painful.  
In between the toes and pads
Check here for cuts, polyps, or foreign objects. This is also a good place to spot yeast infections, rashes, and pests such as mites, ticks, and fleas.
Treatment of Paw Pad Issues and Injuries in Dogs
The veterinary treatment for damage to the foot pads and surrounding areas will depend on the type of injury or disorder that is affecting the paw. Burns, cuts, and abrasions will first be cleaned and evaluated. Debris and foreign objects will be removed, and if there are any tags or flaps of skin, these are likely to be removed. If the damage is more than superficial, the area around it may also be debrided to help encourage regrowth of healthy tissues. The paws affected by moderate to severe loss of the foot pad or more profound lacerations will be treated and bandaged. Treatments that are placed on the foot prior to bandaging could include Acemannan-containing hydrogel, a neomycin-bacitracin-polymixin (Neosporin), or silver sulfadiazine cream. 
In many cases, a splint may also be placed on the limb to prevent undue pressure on the foot pad. This is particularly important in regard to deep lacerations as pressure on the pad of the food can lead to the reopening of the wound and potentially to infections. If the damage to the foot has an underlying cause, such as pests, infections, foreign objects, or allergies, the root cause will need to be addressed as well. Ingrown nails will also need to be removed from the area they have grown into, which is most often the side of the paw or the paw pad itself. This is a more common occurrence with the dew claw than with the other nails.
Worried about the cost of treating your pet's symptoms?
Pet Insurance covers the cost of many common pet health conditions. Prepare for the unexpected by getting a quote from top pet insurance providers.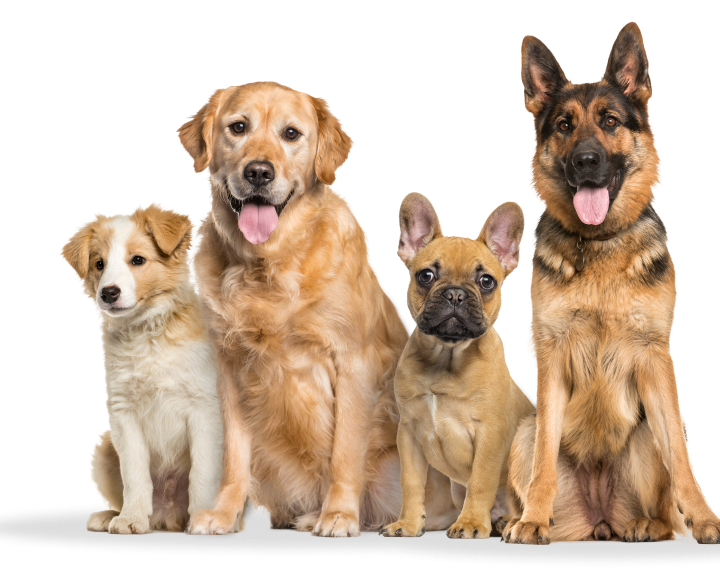 Recovery of Paw Pad Issues and Injuries in Dogs
Ensuring that you trim your dog's nails, including the dew claw, on a regular basis will prevent ingrown toenails, as well as helping to maintain proper alignment of the feet and improving traction. 
Check the pads for damage frequently. If you are going to be walking on very hot or freezing surfaces, protect the feet with boots designed specifically for dogs or a paw wax for those dogs who will not wear the boots. 
Applying moisturizer formulated for canines to the pad of your dog's feet when the weather is dry can help protect and heal from cracked pads, cuts, and hotspots. 
Avoid letting your dog walk in areas with sharp rocks, broken glass, or run on pavement. Check the temperature of the surface the dog will be walking on to ensure it is neither too hot nor too cold. Continually monitor your dog's behavior and gait to address any abnormal behavior for your pet.
Paying for a paw pad injury or issue out of pocket can be a major financial burden. Fortunately, most pet insurance companies reimburse claims within 3 days, putting 90% of the bill back in your pocket. In the market for pet insurance? Compare leading pet insurance companies to find the right plan for your pet.

Paying for your pet's routine shots, bloodwork and tests can be also difficult to budget for. Fortunately, Wag! Wellness plans cover costs for routine care for your pet, getting your money straight back into your bank account within 24 hours. In the market for wellness plans? Compare wellness plan packages to find the right plan for your pet!

Paw Pad Issues and Injuries Average Cost
From 281 quotes ranging from $300 - $1,500
Top
Paw Pad Issues and Injuries Questions and Advice from Veterinary Professionals
Dachshund
13 Years
0 found this helpful
0 found this helpful
My pet has the following symptoms:
The one pad is like no longer there it looks like a cyst or something coming out of it
Answered by Dr. Linda S. MVB MRCVS
From the photo and given your dog's age, I would be worried about a cancerous growth that has become infected. I would book a vet visit ASAP to biopsy and possibly remove the lump.
March 19, 2021
Was this question and answer helpful?
american pitbull
1 Year
10 found this helpful
10 found this helpful
My pet has the following symptoms:
There's two different problems two different problems one is his paw pad must have got cut or scraped in somehow and I can it's like scraped open or something it's not like really bad but it's bad and he keeps licking it not sure what I should do for that in the second thing is is for the past like 5 days there's like big yellow goopy hi boogers come out of his eyes like they're like goopy still when I wipe them away and they're coming out of like the corners of his eye the inner corners and if we're sleeping or something when we wake up they're like crusted like on his eyelashes and like hard
Answered by Dr. Linda S. MVB MRCVS
I'm sorry to hear this. The paw appears to have a bacterial infection and there is significant inflammation too. This is likely quite painful. It's hard to tell from the photo how deep the graze is but this would need to be assessed in person and may require stitches. At home, he must NOT lick it. You may need to use a buster collar. Clean it twice daily with saline. He will likely need some antibiotics and anti inflammatories prescribed by the vet and the sooner this is done the better. With regards the eyes, I can see fur loss which indicates rubbing and irritation. Given the amount of discharge you have to clean away, there is likely an infection here too. It may have spread from the paw. The eyes need to be examined and he likely needs prescription eye drops. At home, a buster collar will prevent rubbing and you can gently bathe the eyes and continue to clean discharge regularly.
March 13, 2021
Was this question and answer helpful?
Paw Pad Issues and Injuries Average Cost
From 281 quotes ranging from $300 - $1,500
Get a free pet insurance quote in less than 60 seconds!
Easily compare quotes from the most trusted pet insurance companies in the United States.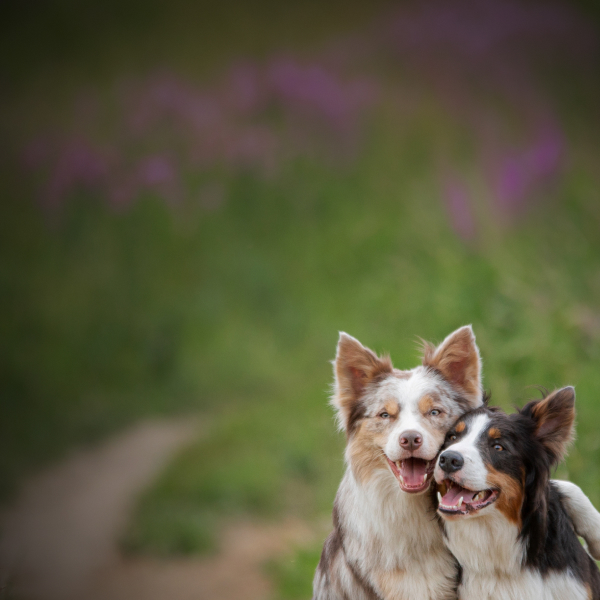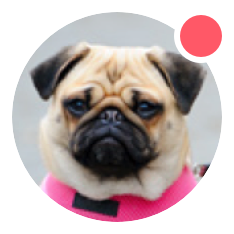 Need pet insurance?