What are Burns and Scalds?
While the extent and severity of a burn may take up to 14 days to be seen, being aware of the symptoms of a burn, as well as the things your dog comes into contact with, can clue you in to a possible problem. Too much sun exposure, a chewed electrical cord, or blow drying can all burn your dog. Treatment can heal a burn or scald, depending on the intensity of the burn, and how quickly medical attention is sought.
Burns and scalds in dogs are caused by heat, radiation, electric shocks, and chemicals. They can vary in intensity from mild to severe, and can cause secondary conditions, such as infections, dehydration, and even renal failure. This is why they require immediate attention from a trained professional.
Book First Walk Free!
Symptoms of Burns and Scalds in Dogs
Symptoms to look for when your dog has a burn are:
Red or inflamed spot where burned
Moist or oozing patch of skin
Blackened, or leathery skin
Dry, cracked, or hard skin
Skin that has crusted
Skin ulcers
Painful skin
Blisters
Blotchy, red and white skin
Edema, or a buildup of fluid in the tissue that causes swelling
Singeing of hair
Dry, curled or brittle hair
Fur color change
Constant scratching accompanied by whimpers of pain
Avoidance of being touched
Fever, often concurrent with sunburns
Types
Scalds are burns from a hot liquid or steam. There are other various types of burns. They include:
Chemical burns, such as from acids; be aware that they can become worse if water is used on them
Thermal burns are caused by fire, hot water, or hot materials, such as heat lamps and water blankets
Electrical burns are from exposure to electricity, often through live wires
Radiation burns are from microwave or solar radiation
Causes of Burns and Scalds in Dogs
There are many ways your dog could get a burn or scald.
Contact with hot engine parts, such as a muffler or catalytic converter
Contact with hot appliances, such as space heaters, ovens, grills, or hair dryers
Contact with objects that conduct heat, such as tools or hoses left in the sun
Electrocution, such as chewing on electrical cords
Contact with hot foods, liquids, or steam, such as during cooking, or spilled candle wax
Contact with fire, such as a house or barn fire
Contact with microwave radiation
Too much sun exposure
Contact with chemicals that burn
While any dog can get burned by accident, some dogs have a higher chance of sunburn, and possibly skin cancer. These include:
White dogs
Thin haired dogs
Hairless dogs
Diagnosis of Burns and Scalds in Dogs
With burns, it is important to get your dog to a veterinarian immediately. Tell your veterinarian what had burned your dog if you know. If you don't know, be sure to report things your dog may have been in contact with, as well as any symptoms he has exhibited. Burns will be examined and assessed. Factors such as the kind of burn, where the burn is, how much of your dog's body is affected, and the depth of the burns will help to determine the course of treatment.
The exposed skin of a burn can develop a bacterial infection, and severe burns can cause dehydration and renal failure. Your veterinarian may check to see if your dog is suffering from these conditions. If renal failure is suspected, your veterinarian may also order blood tests and a urinalysis to check kidney function.
If your dog was in direct contact with a fire, such as a barn or house fire, be on the lookout for signs of smoke inhalation, such as sneezing, gasping for air, or losing consciousness. Your veterinarian may use chest X-rays to assess any lung damage.
Treatment of Burns and Scalds in Dogs
Treatments for burns in your dog will depend on the type of burn or scald, and the depth of the burn. If it isn't a chemical burn, you can remove the burning material at home, such as food or wax that has spilled onto your dog. Any other treatment should be left to a veterinarian.
Generally, the protocol for less severe burns is to manage the wound, administer fluid therapy as needed, and give antibiotics. Anesthesia is generally given, as well as pain medication, such as opiates. Burns are then soaked in saline solution to remove any debris. Any dead skin is cut away, as it can harbor bacteria. Silvadene is applied to prevent infection, and the wounds are dressed. Bandages are changed daily. For more severe burns, an escharotomy will be performed, a surgery that can help restore blood flow to the damaged tissues.
Recovery of Burns and Scalds in Dogs
If renal failure is present, your veterinarian will take appropriate measures to treat it.
Recovery of Burns and Scalds in Dogs
Healing time for a burn varies with the intensity of the burn, and can be anywhere from 2 weeks to over 4 weeks. Daily treatment of wound cleaning, applying topical medication and bandaging may be recommended.
There are many ways to prevent your dog from getting burned, such as keeping hot things away from your dog, keeping electrical cords and chemicals out of reach, and always setting a hair dryer to cool if using it on your dog.
Prevent a sunburn by not shaving your dog, avoid taking walks during the hottest part of the day, and use a pet friendly sunblock applied to the nose, ear tips, belly, groin, and any other exposed areas of skin.
Burns and Scalds Questions and Advice from Veterinary Professionals
Ruby
Pug
1 Year
1 found helpful
Last week while cooking hot oil accidentally spilt on my Pug puppy. I washed her with water and took her to the vet. He put her on 3 days antibiotic. But after 3 days, the wound is whoozing and bleeding.
i was laying on my couch smoking a cigarette and my dog ran headfirst into my cig burning it eye idk what to do I'm scared it was a complete accident
This was helpful. I'd like to know more about Chemical burns from turpentine. My small Chaweenie and myself, were accidentally sprayed in the face and inhaled the mixture of turf herbicides and turpentine. Everyone I talked to said to wash my dog immediately, which I did do, but I noticed on your site, it said this will make a chemical burn worse? Can you tell me more about why that is? My dog oozed wet pus and oils for a week. Her skin turned a dark red rust color and her skin turned extremely painful and peeled off in layers taking her fur and whiskers off. Her nails filled with blood and pus and shedded off. My dog stayed in an oxygen tank and had ivs to save her life. She is still having medical issues from this and 3,000,00 later, I'm broke. Any and all information about turpentine burns and how to help my ailing dog would be so appreciated! Thank you, sincerely Julie Perry and duchess my dog.
Add a comment to Ruby's experience
Was this experience helpful?
Bella
Dachshund
6 Months
0 found helpful
A few drops of hot oil hit my wire-haired dachshund's back a couple of weeks ago. We bathed her back in cold water and she seemed fine - no obvious marks (but hard to see under thick dark fur) and she didn't seem to have any pain other than the initial yelp as it hit her. However now, a couple of weeks later we can feel a few raised scab-like areas of skin on her back - the largest is around 1cm long by 0.5cm. No change to the fur and they still don't appear to cause her any pain and there is no oozing or anything. Assuming these are due to the burn, will they clear up on their own or should I take her to the vet?
Add a comment to Bella's experience
Was this experience helpful?
Bella
Pit bull
2 Years
0 found helpful
My female pit was playing w my little cousin in the kitchen she slam her body by the stove and a pot of boiling oil fell on her, Her fur fell off and scabs things were popping out and her skin looks really messed up. But she doesn't have a shot record can I still take her in to the vet
Add a comment to Bella's experience
Was this experience helpful?
Snoke
Rat Terrier
10 Months
0 found helpful
Our dog was recently burnt with boiling water. He has seen his vet and is on pain medication and we're using silver sulfide cream. There are two areas where he lost hair. One has very dark red scabbing, the other has yellow scabbing. The yellow seems much less irritated and I worried about the red. Can anyone advise?
Add a comment to Snoke's experience
Was this experience helpful?
Maya
German Shepherd
10 Weeks
0 found helpful
I was bathing my dog when she started screaming. I didn't think anything of it at first because she usually does this when she is taking a bath. But this scream was louder and more expressed. My mom heard it and walked in. She quickly felt the water and declared it was too hot. I didn't think so because it was a only a little bit warmer than all the other times. Still, we took her out and realized she lost some hair around her ears. We were so worried because none of us thought the water would cause her hair to fall out. We still don't know if this was the cause of that.
Add a comment to Maya's experience
Was this experience helpful?
Samson
Labordor Retriever
8 Years
0 found helpful
I tripped on dog in kitchen and spilled boiling water on his back hind area. I immediately flushed with cold water and then put ice on the area. It has been 5 days and there is a white/pinkish skin color and as well as some redness. There is no oozing or blisters and it does not appear to be infected. I put topical Neosporin on the area but he licks it off. I have left the wound open. He does not seem to be affected, no pain, acting like his usual self. Does not appear to have a lot of pain, he will let me touch the area wtih a small amount of wincing, nothing significant. I love my dog and of course will do what ever I need to do. I am however unemployed and was trying to avoid expense of vet unless necessary.
Add a comment to Samson's experience
Was this experience helpful?
Gugu
pit bull terrier
2 Years
1 found helpful
Hi there, my dog got burned by boiling hot water while I was walking with the pot. All his hair is gone and its very red. What can I do? He is very sore and doesn't want me to touch the burnt area. I poured some cold water over the wound but I'm not sure what to do now.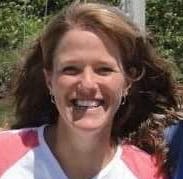 1611
Recommendations
Burns can be very serious injuries, and very painful. Gugu should see a veterinarian as soon as possible, as he may need wound care, pain control, and infection control. I hope that he is okay.
My boxer/mix got under my car about a week ago and burned her pretty bad I have no money to pay for a vet what can I get over the counter or at the local pet store
Add a comment to Gugu's experience
Was this experience helpful?
Blu
Pit bull
3 Years
0 found helpful
Has Symptoms
Licking, shakes, redness,
Early this morning, I noticed my dog pacing back and forth and avoiding contact. When I took a closer look, her nose and part of her mouth seems like it was burnt . The skin looks very raw and she continuously licks it but cliches every time she does. I assume she may have gotten burnt on our fire pit as we had a Fourth of July bbq yesterday. Not sure what to do. I tried putting Neosporin on it but she just licks it off. She in is a lot of pain. What should I do ?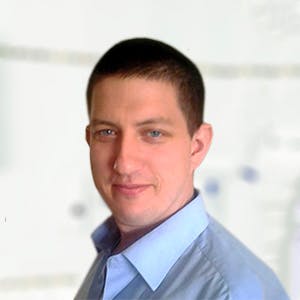 3320
Recommendations
Without examining Blu I cannot confirm whether this is a burn or not, however these things do tend to happen around July 4th; you should bathe the area with a dilute antiseptic and apply Neosporin (place a cone on Blu to stop licking). However, you should also check in with your Veterinarian to be on the safe side. Regards Dr Callum Turner DVM
Add a comment to Blu's experience
Was this experience helpful?
Harley
Peekapoo
7 Months
0 found helpful
The glass container that I have been using for the past two years broke while making hot tea. The tea kettle had just finished boiling when I poured it. The contents fell onto my 7 month old poodle's back. I immediately submerged her in cold water and took her straight to the vet. She was given a 10 day course of antibiotics and 1% silver sulfadiazine cream. I applied a thin coat last night and clipped the hair around the burned areas. The wounds appeared to be fine until this morning. Her hair is now completely gone, the skin is angry pink, but's does not appear to be broken or oozing. She allowed me to touch the area with gloved hands and does not appear to be in any pain. It is a large area. She had a full coat of hair last night with no signs of hair loss. I am baffled. Tomorrow is her last dose of meds. She is still quite playful and doesn't appear to be in any distress, but her skin looks....angry. She was also given a special burn shampoo. I have no idea what to do, as the vet is on vacation until Monday. Should I take her somewhere else? There is no signs off oozing or any smell.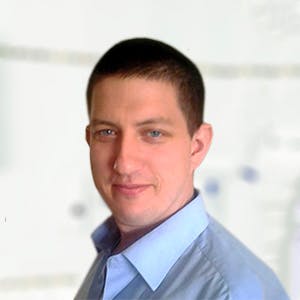 3320
Recommendations
Hair loss and irritated skin are to be expected with severe scalds, it will take some time for the skin to calm after this event; it is great that there are no signs of discharge or oozing, but it may be a good idea to have Harley checked just to be on the safe side as I cannot give you any assurances without an examination first. Regards Dr Callum Turner DVM
Add a comment to Harley's experience
Was this experience helpful?
Bonnie
Dachshund
6 Years
0 found helpful
Hello, my dog had a heat stroke the last wednesday and he collapsed over the floor on my backyard (All my backyard is made of concrete, no roof and that day was very hot, it was around the 36-38 celsius grades), no one noticed him he was unconscious until we saw his tongue out of his mouth. We think he stayed like this 40 minutes over the concrete.After that, i immediately take him to the vet. The vet treated him well and he got "fine" but the next day he started to bite a lot his loin causing holes in the skin because of his bites. So, i had to take him again to the vet and he said :
- Its the first time i saw a dog bitting himself like that because of sun burn scald.
So he gave him and oral antibiotic and we putted an Elizabethan collar to prevent any bite from him and gave me an antiseptic to cure his open wounds(He also applied the antiseptic on the dog). His wounds were closed due the antiseptic and that relief me a lot. However, today one of the wounds was bleeding and also it smelled very bad, like rotten. Also my dog tried to lick him there in the wound but he cannot because of the colar. My vet is going to look him this Monday but i think it might help if someone could tell me a similiar situation or aid tip. Heres my email so i can reply and send it to my vet: [email protected]
Thank you.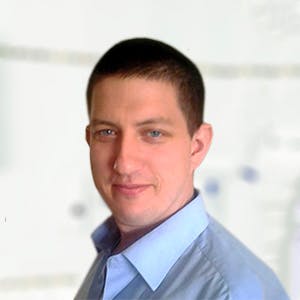 3320
Recommendations
Without examining Bonnie I cannot say for certain what is happening, however a foul smell may indicate a severe infection which is not being covered by the antiseptic or antibiotic; your Veterinarian will examine the area and determine if a change in treatment is required. For now, keep bathing the area with the antiseptic and continue with the antibiotics. Regards Dr Callum Turner DVM
Add a comment to Bonnie's experience
Was this experience helpful?
Sasssi
Chihuahua
1 Year
0 found helpful
My one and a half year ago chihuahua was accidentally burned by a cigarette about a week ago. We noticed today there is a white bump and on onesside of it is atthick cluster of yellow dried pus like scab.
Is that an infection?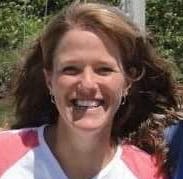 1611
Recommendations
If Sassi was burned by a cigarette, it is quite possible that the wound has become infected. It would be a good idea to have her seen by a veterinarian to determine what is going on and what therapy she may need to recover from this.
Add a comment to Sasssi's experience
Was this experience helpful?
Oreo
Shih Tzu
7 Years
0 found helpful
Hi! My dog got burned by hot cooking oil while I was cooking. The burn is about 1" by 1/2". It has dried for a bit now but she keeps licking it. I bathed her right after the incident with cold water but haven't put anything (oils, ointments, etc) on her since. What should I do? Thank you!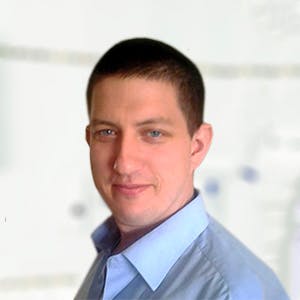 3320
Recommendations
You should use a very little bit of dishwashing soap to remove any oil as the soap will breakdown any remaining oil; you should run the area under cold water and bathe any wound with a dilute antiseptic. Some burns are severe and may become infected, topical products like Neosporin and systemic antibiotics may be indicated. Regards Dr Callum Turner DVM
Add a comment to Oreo's experience
Was this experience helpful?
Gemma
pit bull terrier
13 Weeks
1 found helpful
Candle wax fell on my puppy and she has dark fur so I can't tell if the skin is burnt she is acting fine and playing and eating let's me touch the spot as I keep trying to rub it down with coconut oil to get the wax out which superficially it is but down by the roots is a lot left what should I do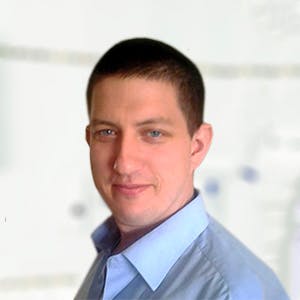 3320
Recommendations
There are lots of methods people have tried to remove wax from a dog's hair and skin many of which are dangerous and cause more problems than they solve; I always prefer to hold ice on candle wax so it really hardens and then break it off - I used pliers to practically shatter the wax off (just make sure that the skin isn't getting caught). Once the wax is off, cut the hair short around any wound and bathe as required with a dilute antiseptic. Regards Dr Callum Turner DVM
Add a comment to Gemma's experience
Was this experience helpful?
Malibu
White Labrador
4 Years
0 found helpful
Could this effect her body and her actions? What is wrong with the skin between her legs. Red render and ozzing pus almost. Its clear with white and sometimes she licks it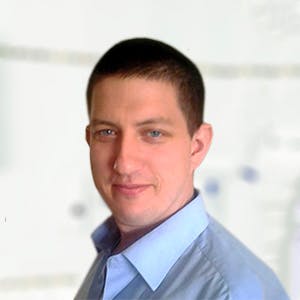 3320
Recommendations
Was Malibu burned or scalded or has the skin between her legs turned red? Red, tender and sensitive skin may be attributable to chemical irritation, allergies, excessive licking, insect bites among other causes; I usually ask people if they have changed any laundry detergents or other cleaning products recently as I've found this is a common cause, regardless if you are noticing oozing of pus you should visit your Veterinarian for an examination and a course of antibiotics. Regards Dr Callum Turner DVM
Add a comment to Malibu's experience
Was this experience helpful?