What is Renal Dysplasia?
This condition can affect the canine unilaterally or bilaterally, for animals affected bilaterally the prognosis is often grave, with death occurring soon after birth. For dog's who have been affected unilaterally the prognosis is also poor, with treatment aimed at managing the subsequent renal failure and providing the best quality of life as possible.
Renal dysplasia is a defect that has been reported in many breeds including the Chow Chow and Malamute. This condition develops in the womb during renal development. In the normal development of the kidneys, ureter muscles grow from the kidneys and branch out to form a network of urine collecting tubules. In a fetus affected with this condition the tubules fail to branch out, instead causing urine build up and cysts to form. These cysts eventually replace the kidney.
Symptoms of Renal Dysplasia in Dogs
Signs of this disease may include failure to thrive from birth, polyuria and polydipsia and other symptoms seen in chronic kidney disease including:
Constipation
Vomiting and nausea
Lethargy
Anorexia
Bad breath
If your dog is presenting with uremic crisis (the dangerous buildup of toxins in the blood stream due to inadequate toxin removal from the bloodstream by the kidney) symptoms may include:
Weakness and collapse
Muscle tremors
Diarrhea
Vomiting of dried blood
Neurological signs
Causes of Renal Dysplasia in Dogs
Renal dysplasia in dogs is considered a familial disease in certain breeds. This condition is caused by a defect in utero during the development of the kidneys, leading to immature glomeruli, primitive tubules and lesions caused by cysts.
The onset of this disease can be in the neonate or young puppy from between 6 months and 2 years of age.
There appears to be a strong breed predisposition in the following breeds:
Alaskan Malamute
Beagle
Boxer
Chow Chow
Great Dane
Bulldog
Irish Wolfhound
Samoyed
Diagnosis of Renal Dysplasia in Dogs
Your veterinarian will perform a full clinical examination of your pet. Signs such as a small body size for age, rubber jaw, failure to thrive, or a history of kidney failure in your dog's family may suggest this condition.
If your veterinarian suggests this condition she may perform radiographs of the abdomen. In cases of renal dysplasia, small or irregular kidney shapes may be seen as well as a poorly mineralized skeleton, pathological fractures due to renal osteodystrophy, and the appearance of floating teeth in the skull.
Your veterinarian may take a blood sample to perform a biochemistry panel which will show increased urea and creatinine due to the body's reduced ability to remove these toxins from the blood stream.
Treatment of Renal Dysplasia in Dogs
Unfortunately, there is no cure for this disease, however the treatment is very similar to that of chronic kidney failure and aimed at managing the disease and providing the best life quality for your pet.
If your dog is experiencing uremic shock, intravenous fluid therapy may be given to reduce shock and correct dehydration.
Other treatments that may be given are:
Anti-emetics if your pet is vomiting
Subcutaneous fluid therapy for chronic maintenance
Potassium supplementation
Oral bicarbonate may be considered to address metabolic acidosis
Treatment to manage hypertension
Recovery of Renal Dysplasia in Dogs
Unfortunately, the prognosis for this condition is not good, with deterioration expected within months of diagnosis. A phosphate restricted diet may be recommended for your pet. Specific kidney diets have shown to maintain or improve nutrition, delay the onset of uremia, slow progression or development of other complications, and extend expected life time.
These renal diets should contain:
Carefully balanced levels of phosphate, as this mineral is metabolized by the kidneys
Reduced levels of salt as studies have shown the reduction of salt intake to slow the rate of progression of the disease
Low quantities of high quality protein, protein breakdown leads to toxic waste products in the blood stream that require processing by the kidneys for excretion through the urine
Providing a diet that contains low levels of high quality protein means a reduced amount of waste for the kidneys to process while the pet's energy requirements are met. Your pet will require regular examinations to monitor for signs of uremia such as ulcerations.
As this disease is degenerative, life quality assessment is a major aspect of care, and it may be recommended as the disease progresses to euthanize your pet to relieve suffering. In cases where the birth parents and littermates are known, it is recommended that breeding from these canines ceases, as this is a known congenital disease.
Renal Dysplasia Questions and Advice from Veterinary Professionals
Cocoa
Labrador Retriever
9 Months
0 found helpful
Our baby girl Cocoa was diagnosed with acute Renal Dysplasia a few weeks ago. It is strange because she has no symptoms except for being a bit tired at the end of the day, after much puppy energy. She eats well and urinates regularly. Bowel movements are good too. We wish there was something we could do to ward the symptoms from coming on as were predicted by our vet. She is 9 months old and the vet recommended putting off getting her spayed, as she may not have that much longer to live. What shall we do?
What breed is Cocoa and how is she doing now?
Add a comment to Cocoa's experience
Was this experience helpful?
Bailey
Golden Retriever
2 Years
0 found helpful
Our dog is a 2 year old very small Golden. She started getting foul breath two weeks ago and we wanted to get her teeth cleaned to clear up gingivitis. They did a simple blood test to make sure she could go under and when they received results, they called us to rush her into the ER. Her levels were at a 4.9 and when rechecked later that day after fluids, only improved by 4.3. She's still eating and drinking. Definitely lethargic/depressive. You can tell she's starting to slow down. How long do we have? We're terrified to see her suffer but right now she seems okay. We follow up with another kidney level check Thursday and we're praying she has improved. Please send any prayers or advice our way. We just love our bailey girl.
Hi. As people know tht last week weather was very bad, it was soo hot nd my little 9 months old puppy, she was ok first but after heatwave, in just 3 days she fell sick soo badly and couldn't even move.. I took her to the vet but bastards didn't see her nd said they waiting for a client, what kind of doctor does tht. My dog was dying and they didn't see her.. Took her to other vets but by then it was too late.. And they ask for huge amount of money. Is money more important for them rather than saving animals life.. What i have witnessed is that these vets don't care about our animals life, some may do I'm not saying about all vets but all they care about is money..
Hi. We just put my 2.5yo pup down today. Found out she had renal dysplasia a couple days ago (was diagnosed last year as kidney disease). Things escalated quickly starting two weeks ago. First she lost interest in all food. Then didn't want to drink. Yesterday and today she started having seizures.

If Bailey is still eating and drinking, I would say you have a while with her. At least a few months maybe? When she stops being interested in food...I would start preparing for heartache.
Add a comment to Bailey's experience
Was this experience helpful?
Piggie
Boston Terrier
3 Years
0 found helpful
We have had Piggie since he was a puppy, and ever since then he has always drunk a lot of water, so we didn't really consider this abnormal. Occasionally he would go off his food but eventually would go back on it. He has has surgery for luxating patella on both legs. More recently he had been refusing his food for a while or throwing it up. When we took him to the vets and had bloods done, they told us that he had stage 2 kidney failure. He was then hospitalised and put on fluids for a week, when the vets looked into it more, they discovered that his kidneys weren't formed properly and were only 4cm instead of the normal 6cm. After this we were referred to the royal veterinary college where they examined him and determined (a week after our vets) that he now has stage 4 kidney failure, has a few weeks left to live and that there was nothing that would help him. He still has an appetite but has lost a lot of weight and can only eat tiny bits of food that are hand fed. Sometimes after eating he will bring some of the food back up but it is only ever a tiny bit. When with our other dogs he is still relatively active and does still barks if someone comes to the door, and in general he seems fairly happy and sometimes lively. I am heartbroken that this is happening as he means the world to me. Any help or advice would be appreciated.
Add a comment to Piggie's experience
Was this experience helpful?
Avalon
Golden Retriever
1 Year
0 found helpful
I have a 1year old English creme golden retriever. She has been diagnosed with renal dysplasia. She started having terrible breath at 6 month and bad plaque build up. I didn't test her until about 1 month and 2 weeks ago. She had E. Coli bacteria so we cleared her of that. All of her bloodwork ex: BUN was 98 Creatine was high and other. We sent off an SDMA and more bloodwork. Conclusion was renal dysplasia. She does drink a lot, bad teeth/breath, but no others at all.
She's on renal diet now and we retest values in 2 weeks again.
This is hereditary. The breeder is already aware and plans to test the parents.
I'm wondering about life expectancy?
I have a boxer who was diagnosed at less than a year old. She was drinking a lot of water and sometimes at night I would notice trembling when she was trying to sleep, other than that she was very happy and playing. Her values were just above normal. She is now almost 4 years old and doing well. Her numbers have gone up a little but that is to be expected. She is still doing well. Bun is back in the normal range most of the time but her Creatine is at 2.5. Prescription diet and fresh bottled filtered water(not well or stream water) and she is doing good. I have also done a lot of different supplements over the years. There is azodyl, Kidney support gold drops, Aminavast, and many more. Just keep fresh water available all the time and its important that the least amount of stress is put on the kidneys so filtered water is the best( In my opinion). Idk about distilled water, Ive heard good and bad things so I just stick with filtered. I hope this helps.
Add a comment to Avalon's experience
Was this experience helpful?
Rosie
Golden Retriever
12 Months
0 found helpful
We have a darling golden retriever who has been with us for a year. When we first got her as a puppy she had frequent urination moments where we would wake up and she peed in the bed, but there would be minimum smell. I took her to the vet and they would treat her as if she had a urinary tract infection. Then when it was time to get her spayed - we found out she only has one kidney and that kidney was not formed correctly. Honestly if it was not for the peeing (which has resolved itself) we would never have known something was up with Rosie.

Now my question - she has boundless energy. Her three year old golden sister gets chewed on and wrestled with all of the time. Rosie never stops going and running. I like to take them for walks together in the evening, just to try and tire Rosie out. However I am worried that my long walks (about 1-2 miles) may be too much for Rosie and her Dysplasia. I cannot find any information on what to do with her activity-wise. We need to run her batteries down! I just do not want to hurt her (and trust me, when we get home she is still running around).
Add a comment to Rosie's experience
Was this experience helpful?
Joelle
French Bulldog
13 Months
1 found helpful
Joelle was given a routine blood test prior to scheduled spay surgery. The BUN, creatinine, and other levels were very high, so we were sent for an MRI of her kidneys. She was diagnosed as having renal displasia.
Her diet has been switched, we give her subcutaneous fluids every other day, and a phosphate blocker with her twice daily meals.
So far, the only problem we see, is that she urinates everywhere- it seems to be a surprise to her.
She had a UTI, but two weeks of medication has cleared that. We just guess that the urination problem is a result of her excess drinking combined with the extra fluids.
Right now, she's happy and active and playful. We will go back in for another blood screening after three months.
We're hoping for a couple of years.
Her breeder has been informed- she has to pull the parent dogs from her program. The sibling owners have also been informed- those dogs are all healthy thus far.
Add a comment to Joelle's experience
Was this experience helpful?
Ruby
Appenzeller Sennenhund (Mountain Dog)
5 Months
0 found helpful
Our Appenzeller puppy has been diagnosed (via Ultrasound) with bilateral renal dysplasia and ectopic ureters at 18 weeks old. The breeder has been notified - (I am not sure if this makes a difference, but our puppy was the runt of the litter, and the dam was bred accidentally in her first heat.) We noticed that our puppy had excessive thirst and we had a lot of trouble housebreaking her; she often would trickle pee when distracted and not only when greeting people or excited. At other times, she could pee normally. She's a delightful fun puppy - she loves hikes and plays football in the garden with our kids. She is so loving! Her urine and blood levels for now are slightly elevated for BUN and phosphorous - creatinine is fine. But she has had frequent urinary tract infections requiring antibiotics. We went to a specialist clinic that wanted to do a CT scan and possibly operate on the ureters to see if that improved her kidneys. However we are completely alarmed t the expense involved: $2,100 for the CT scan? thousands for the surgery? We had been planning to spay her and correct an umbilical hernia but now are faced with such high medical bills for her; even this morning's urine culture and med cost $280. What level of care seems optimal for this situation? I don't think we have a good guarantee that surgery will correct the ureters and thus I hesitate to do more than another ultrasound with Doppler and then just keep an eye out for infections and treat them as they occur. It's so heartbreaking not to know what is best in this situation and to be faced with such astronomical costs. I also wish I had a better sense on prognosis and life-expectancy and also whether or not to still spay her and correct the hernia regardless of whether we elect to do further surgery. Any thoughts or insights?
Hello Ruby's mommy. I have a 6 month Pomapoo-Gigi-with the same condition as Ruby. How is Ruby now?
Add a comment to Ruby's experience
Was this experience helpful?
Roxie
Retreiver/lab/shepard
5 Months
2 found helpful
Has Symptoms
moderately active-at times lethargi
Medication Used
Hills prescription liver care food
We adopted a retriever/Labrador/Shepard mix from the Humane society and our sweet 2 month old puppy appeared completely healthy until she turned 4 months and began urinating in kennel and having apparent bladder issues. After multiple tests, blood work and finally an ultrasound - Renal Dysplasia was determined in both kidneys. She is now on special diet, but that is all we are aware of to treat her from our local vet. What other questions can we ask regarding: life expectancies, prolonging, signs to look for to begin fluid injections etc? Are there any other options? We have heard a year -4 years possibly? Is there anything else we can do or ask to determine severity? We feel left out in the dark as to a next step. Our 15 year son is heartbroken.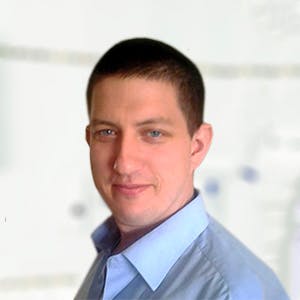 3320
Recommendations
A diagnosis of renal dysplasia can be made based on symptoms, poor mineralisation of bone and signs of kidney failure; ultrasound of kidneys may show deformed and/or small kidneys, however the diagnostic method of choice is a renal biopsy. There is no specific treatment, but management is similar to kidney failure with life expectancy based on the degeneration of the kidneys. Urinary accidents may be caused by a variety of conditions which may include urinary tract infections, hormonal conditions, ectopic ureters (especially in Labrador breeds) among other causes. Regards Dr Callum Turner DVM
Add a comment to Roxie's experience
Was this experience helpful?
Ranna
Greyhound Mix
2 Years
0 found helpful
Medication Used
Hills Prescription Diet K/D
My dog Ranna is in end stage renal dysplasia. When I adopted her two years ago when she was 4 months old she had issues with a leaky bladder. We took her to the vet to have some blood work done to see if maybe she had an infection from her spay procedure. We were told she had bilateral renal dysplasia and that we shouldn't expect her to live past her 1st birthday. She is now 2 1/2 and her life is slowly coming to an end. Currently, she is experiencing mouth ulcers and mild depression. When we go out to do something new she perks up and acts like her old self, but when we get home she collapses in our laps and stares at us with sad eyes. We are trying to figure out the right time to say goodbye. It's hard to decide because she does have some life left in her and she's still a puppy, but when we're home she's not the same dog. She also has fits of diarrhea and vomiting, but most times she is able to keep her food down and has solid bowel movements.
Add a comment to Ranna's experience
Was this experience helpful?
Peanut
Bullmastiff
9 Months
0 found helpful
I have a nine month old puppy diagnosed with bilateral renal dysplasia. We are dealing with it. What do I do about the rest of the litter and the parents? Is there a test for this? Dam is 2.5, sire is 4. At the moment both parents and the rest of the litter appear healthy? Don't want to frighten all the other puppy owners. What do I do?? What should I expect?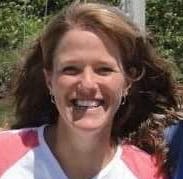 1611
Recommendations
There is a genetic test for renal dysplasia, though I am unsure as to the validity of the test at this time. Your veterinarian would be able to give you more information on it - it would be a good idea to see if the rest of the litter is affected.
Add a comment to Peanut's experience
Was this experience helpful?
Luna
Boxer
1 Year
0 found helpful
My 1 year old white boxer Luna, was diagnosed with renal dysplasia about a couple weeks ago. We've put her on pain meds and other medication to lower her protein levels along with other levels. She was doing a lot better since we switched her diet and got her on the pain meds. But, now in the past couple days she seems to have declined. She doesn't seem interested in her dry dog food (even when mixed with wet food), she's been shivering like a leaf, and now constantly swallowing, along with drooling. But it looks like she's having a hard time swallowing and trying to throw up. Tonight she managed to cough up white mucus about 4 times and then puked up a good amount of food with saliva and white mucus.
Is there anything I can do or any medication to help with throwing up and the shivering?? She looks extremely uncomfortable.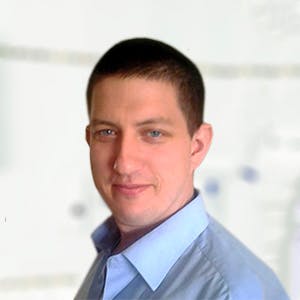 3320
Recommendations
There is a medication which may help, but it isn't available over the counter and you would need to see or call your Veterinarian to explain the change in Luna's symptoms for them to consider whether or not to prescribe. You should let Luna rest for the time being and just give her water, reintroduce food (possibly some boiled rice) after a few hours. Regards Dr Callum Turner DVM
Add a comment to Luna's experience
Was this experience helpful?
ocean
Goldendoodle
2 Years
0 found helpful
hi our dog was diagnosed with bilateral renal dysplasia. She is 2yrs old without any symptoms other than her lab values. Since changing her diet her creatinin level went from 2.3 to 2. Her BUN went back to normal levels and we will continue to monitor her lab work with routine checks. What other lab value should I be looking out for when assessing if her condition is getting worse? Specific gravity was also on the low side. Can dogs live a full life with this condition? pLease help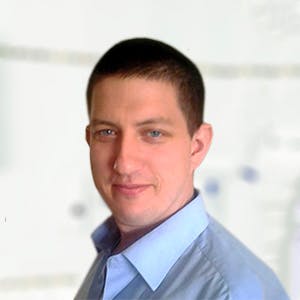 3320
Recommendations
Due to the progressive nature of the condition, it is a case of keeping and managing the symptoms and the diet as best as possible; eventually the level of kidney degeneration will result in the worsening of symptoms and consideration of euthanasia. Two two important values to look out for are BUN and creatinine, which are the best indicator of renal health. Regards Dr Callum Turner DVM
Add a comment to ocean's experience
Was this experience helpful?
martha
boxer
4
1 found helpful
My 4 year old boxer has been diagnosed with renal dysplasia yesterday. My vet gas her blood test. She has lost weight and gone off her food for a couple of weeks. Will she need an MRI scan to see whether both kidneys are affected. Can the extent of the disease be diagnosed with a blood test.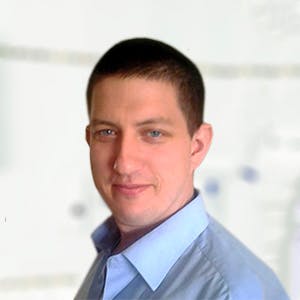 3320
Recommendations
Blood tests will only indicate the severity of some renal disease, not the specific renal disease; along with blood tests, I would be more tempted to try ultrasound first as a diagnostic tool as both kidney's can be visualised: the shape, size, echogenicity, corticomedullary definition and other anomalies may be seen. Regards Dr Callum Turner DVM
www.msdvetmanual.com/urinary-system/congenital-and-inherited-anomalies-of-the-urinary-system/renal-anomalies
http://veterinarycalendar.dvm360.com/renal-ultrasonography-kidneys-big-small-and-between-proceedings
Add a comment to martha's experience
Was this experience helpful?