What is Irritable Bowel Syndrome (IBS)?
It is unknown generally as to what causes IBS, but infections causing irritation to the mucous membranes throughout the digestive tract are one of the main reasons. Your dog may suffer nausea or an upset stomach, resulting in a loss of appetite. With the help of your veterinarian, the first step is to determine the cause of the problem and then providing the right solution to correct the condition.
Irritable bowel syndrome is described as a persistent upset within your dog's stomach or intestines causing unpleasant symptoms such as diarrhea, bloating and many others.
Book First Walk Free!
Symptoms of Irritable Bowel Syndrome (IBS) in Dogs
The most common symptoms are vomiting and diarrhea, but as these symptoms are seen with many other diseases or disorders, you will need your veterinarian's help to find out what is ailing your pet.
IBS can affect any breed or sex of the animal, so your dog is not immune
Your dog may look depressed and not have much energy
If your dog shows a continuing disinterest in food, then there is is a problem
Your dog may have chronic diarrhea, or may strain at times to pass stool
In severe cases of IBS, blood may show in the feces
If your dog does eat, he may gulp down the food only to vomit it back up; if this happens continually then your dog needs help
Dehydration
Types
There can be many types of factors which can trigger the condition
Usually associated with inflammation affecting digestion, and described by the symptoms and causes of why it is happening
Often environment and diet are the causative effects that trigger this condition, but it may also be an allergen towards a food product that may affect your dog
Causes of Irritable Bowel Syndrome (IBS) in Dogs
Inflammation of the lining of the intestine wall is the overall factor for this condition. But important to note is that it can be aggravated and worsened by the following factors.
Bacterial infections
Tumor growth within the intestines
Obstructions within the gut
Environmental causes such as chemicals consumed (young dogs will eat anything)
Diet plays a large part in aggravating the condition
Some foods that are good for human consumption are not good for your dog, even though they may beg you to share
Allergy to some foods which has built up over time, and now due to constant exposure of a product, is having effect on the stomach and intestines of your dog
Too much food can cause irritations within the digestive system or irritate an existing sensitivity
Too many antibiotics can affect the balance in your dog's system and trigger IBS
Diagnosis of Irritable Bowel Syndrome (IBS) in Dogs
Your dog will need to visit the veterinarian to enable your dog's clinical caregiver to determine that they are suffering from IBS and not another disease or condition such as worms or infections. Even though tests may confirm IBS the tests cannot reveal what the cause was. Advanced tests, such as radiography, biopsy and endoscopy, may be needed in most cases.
Your veterinarian will need you to supply a history of your dog's bowel movements for information such as how often does your dog defecate, and what your dog's stools are like. If you can take a sample along for analysing it would help. He will also want a record of your dog's eating habits. He will want to know the foods your dog eats, and how often. Other areas that your veterinarian will look for are any changes to your pet's diet, or new product that you are feeding him and special new treats that have been introduced.
Treatment of Irritable Bowel Syndrome (IBS) in Dogs
There are drugs that can help. Your veterinarian may prescribe antispasmodic medications to assist with calming the stomach and intestines, or anti diarrhea drugs to help bind the stool. Medications are available that will help reduce the gastrointestinal gas and relieve bloating, which will be a comfort for your dog. You may need to change what your dog eats. No more table scraps, as human food is too rich for most dogs. No sweets or biscuits (unless they are dog biscuits). Also check the labels for what is in your dog's food as some added food colourings or added artificial flavors may cause inflammation in the gut.
Homeopathic treatments may help. Check the market for products that soothe the inflammation or normalise bowel movements. Stress may be a factor or can be an additional irritant, so try to keep your dog's environment calm and safe to reduce anxiety. Keeping a record of the things your dog eats and how he responds afterwards is time consuming but is worth it to see if there are any trends developing that will help you to eliminate foods that cause a reaction. This condition can take a while to heal completely, and you will need patience to stick to a healthy diet for your pet.
Recovery of Irritable Bowel Syndrome (IBS) in Dogs
Home treatment entails giving all medications to your dog that the veterinary caregiver prescribes. These medicines are necessary to calm the inflammation in the gut and to stop the diarrhea so that your dog will feel better and start to heal. Your dog may have been prescribed a bland healthy diet and it is advisable to heed to this for the time stated.
Otherwise known as elimination diets, the veterinary team will reduce your dog's diet to two or three basic things such as one meat item and perhaps potato. Keeping to a basic diet as directed help your dog's system to recover, and then you can slowly introduce other foods one at a time and observe over a couple of days to see if your dog reacts to the reintroduction. If your pet is outside or at the beach, make sure he doesn't eat anything he shouldn't. Some dogs are notorious for eating anything, so watch your companion carefully.
Make sure your dog has plenty of fresh clean water for drinking at all times. When you are out and about, take a small plastic container and a bottle of water with you. If you have a puppy, make sure the things he chews on are good for him and don't break off and get swallowed. With IBS it takes time and careful monitoring of your dog's diet to enable healing.
Irritable Bowel Syndrome (IBS) Questions and Advice from Veterinary Professionals
Lola
Greyhound
4 Years
2 found helpful
Has Symptoms
Eats grass every few days, diaheria
My rescued greyhound Lola eats grass at 4-30 -5 am every 3-5 days , few times then no food or water till late afternoon.She doesn't vomit but pretty nasty stuff comes out the other end.
My vet tasted her fieces , she had couple of parasites so he started her on double dose of antibiotics.
It didn't help so another dose of antibiotics, still nothing then another dose.
After that she was put on Tylan but after 10 days I made no difference .She has yellow poo , runny and covered with mucus sometimes bit of blood .This has been going on for 4 months now. She doesn't loose weight and generally looks in a good nick.
The latest he want to start her on cortisone tablets.
I'm hesitant, trying to give her few weeks break from medications but I'm not sure I& I'm doing the right thing.Also started giving her probiotics to help after all antibiotics treatment.Thats against vet advise.
Running out of option here...would love to hear your opinion
Probiotics are fabulous and I feed pre and probiotics as excess stomach acid often goes un noticed in dogs causing digestive upset.
feed cereal and grain free kibble or complete raw.
I also feed coconut oil and cannabis oil to my dog which has helped a lot.
Add a comment to Lola's experience
Was this experience helpful?
Jude
Great Pyrenees
4 Months
1 found helpful
Has Symptoms
Loose stools, leaky eyes, allergy,
4 month old Great Pyrenees puppy. Litter suffered with Campylobacter infection and one puppy from his litter actually succumbed to it before the cause was detected. Now dealing with chronic soft stool and occasional diarrhea and vets believe there is a food sensitivity or IBS condition. Additionally, he has leaky eyes, which they surmise is an allergic reaction or part of IBS if that is the problem---except that I notice they leak more when he feels more poorly (which is occasional).

A Chronic Diarrhea Panel is out for review but results aren't yet back. I am hoping they find a treatable cause but have a niggling suspicion they will not.

I feed pureed pumpkin (pure pumpkin---not the pie filling) with rice and no preservative lamb canned and a small amount of kibble for sensitive stomach. Additionally, he's on probiotic support tablets (also natural, no preservatives) and puppy vitamins to support him through potential nutritional loss.

With the above diet, I get a soft-but-formed (think soft-serve ice-cream), sometimes mucus-covered stool. When I remove the rice or pumpkin, it turns into the consistency of loose pudding. I gave him a Pepcid the other day when he displayed symptoms of being uncomfortable. For the first time since I've had him, he produced two normal stools within a period of 12 or so hours. Pepcid is not the first medicine vets go to but in this case, it appeared to work.

Once the effect of the Pepcid passed, it was back to poor/loose/mucusy stools again. I cannot imagine the Pepcid result was coincidental, since no other support has worked as that did.

While this is all occurring, for the most part, his weight is not affected (he is growing normally), he is USUALLY peppy and playful, eating and drinking well, and there is no vomiting or elevated temperature.

As an aside: Giardia and coccidia tests were both negative.

Will check back in if the CDP uncovers anything but am not holding my breath for it. I suspect I have IBS or IBD from early severe bacterial infection.
Hello,
I have a Great Pyrenees as well. He is apparently allergic to all proteins except salmon. Recently, he started having accidents in the house and chronic diarrhea. We have tried the Tylan powder and the Flagyl. He is now on his 6th week of prescription food, which should not result in an allergy. A few days ago, the diarrhea started again.
Anyways, we are so deserpate because our dog has suffered through this for so long after over 25 vet visits and tons of trial and error. I was wondering if you ever got any answers from your vet regarding Jude? Thank you in advance!
Add a comment to Jude's experience
Was this experience helpful?
Penny
Border Collie
5 Years
0 found helpful
Penny is a rescue border collie that we have had for about 2 years. She has been diagnosed with IBS. We have her on a gastrointestinal low fat diet. I mix pure pumpkin in it and a tiny bit of boiled white chicken meat in it. As a special treat each evening she gets 3 or 4 frozen green beans. Sometimes she gets 1/2 of a small Milkbone treat. We can sometimes attribute the bout of diarrhea to a change in her routine or something like fireworks but lately she will have diarrhea more frequently and for no apparent reason. Fresh water is always available to her and her dishes get washed and rinsed good every day. She has a prescription for metronidazole to use if the diarrhea last for more then a couple of days. I am at my wits end trying to find someway to help her.
Add a comment to Penny's experience
Was this experience helpful?
Moose
Labrador Retriever
7 Months
0 found helpful
My puppy may have IBS. This month my dog got diagnosed with tapeworms. Finished up an anabiotic of Metronidazole and Cerenia tab, as he vomited after eating His regular puppy food of Royal Cannin. Had a dose of dewormer, Drontal Plus. My vet also put him on Hills Science Diet, five days worth. Soft stool soon returned after switching him back to his regular food.
Now the vet put him on Tylan power.
With the new medication I have been feeding him primarily boiled chicken and rice and a little bit of his regular dog food as treats when we go for a walks. He's doing 80% better on the new diet and medication .
Add a comment to Moose's experience
Was this experience helpful?
Maya
Pomeranian
8
-1 found helpful
Medication Used
fortiflora and metronidazole
My dog is a female Pomeranian , she is 8 years old.
She started at the beginning of October with diarrhea and throwing up, went to the vet did an exam and gave her probiotics(Fortiflora) and anti inflammatories(metronidazole), after she got done her meds she was fine for 3-4 days , then started again, this time it was worst she had diarrhea ever 15-30 mins started at 2PM and ended at 530AM. Again went to the vet they did blood work this time and everything was fine, so they gave her more probiotics, anti inflammatory as well as new gastro food as when pressing on her stomach she didn't feel anything abnormal, was not dehydrated and no temperature. Again she was fine for 3-4 days after the meds then started again this morning, diarrhea and throwing up. She acts the same, she eats, drinks, no temps not dehydrated nothing. I seriously don't get it. What other test should I ask for?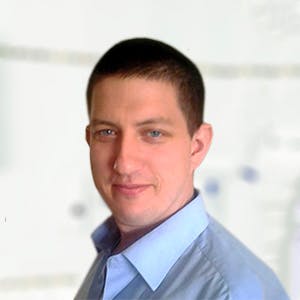 3320
Recommendations
Chronic diarrhoea can be difficult to control and treatment may seem unrewarding; the gastrointestinal tract may be irritated by infection, parasites, diet, poisoning, foreign bodies, tumours, stress among other causes. I would look at doing some stool sampling (parasites as well as culture and sensitivity) to look into possible causes of the diarrhoea; an ultrasound may also be useful to look for bowel inflammation and other anomalies. Regards Dr Callum Turner DVM
HOPEFULLY JOY L. WHO MADE A COMMENT 1 MONTH, 1 WEEK AGO SEES THIS,.,.HOW LONG DO YOU GIVE YOU YOUKY THE KAOPECTATE? MY DOG IA GOING THR THE SAME AS YOURS IT SEEMS.....THANK YOU!
I've been going through this for the last four years with my 13-year-old Yorky. Chronic diarrhea which occurs about every two months. He's on nothing but chicken and rice and water, has no intestinal parasites and blood work came back clean. I treated with over-the-counter vanilla flavored Kaopectate, works like a charm. Research online to determine how much your pet should consume based on the weight. I have spent thousands of dollars but can't get an answer as to why this continues to happen so I've decided to take matters into my own hands and treat the symptoms as best I can.
I'm going through the exact same thing with my 15 year old yorkie mix. Metronidazole, prednisone, gabapentin, panacur, none of it has controlled the diarrhea for more than a day or so. Blood work was perfect, X-ray only showed spinal issue, fecal showed no parasites. Vet suspects intestinal cancer or IBD. None of these meds have helped. We changed her to Science Diet ID. No improvemen, but now she has horrid smelling gas. The specialist wants $900 for an ultrasound... I can't afford that. Not sure where to turn.
Add a comment to Maya's experience
Was this experience helpful?
Wolseley
Yorkshire Terrier
3 Years
0 found helpful
What can I feed him as he won't eat rice, rice water or boiled chicken? He has been drinking water the last two days and his last meal was this morning where he ate boiled chicken and rice with water. He was on a raw dehydrated chicken diet previously. He does a downward facing dog for a sustained period. He had one bowel movement today that was firm. He refuses to eat any solids. He moans when I carry him. He has been under a lot of stress due to the fact that a one year old is over 2 days a week and a newborn was here for a month. There was a lot of noise. He was treated 2 weeks ago with meds for IBS and had probiotics for a week. It cleared up but came back yesterday. I will be calling the vet tomorrow but wanted another opinion. Thank you.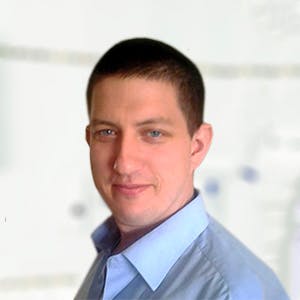 3320
Recommendations
You should still try to feed the boiled chicken and rice for the time being, he may not like it but you shouldn't give him much choice and he will eat it out of hunger and follow up with your Veterinarian in the morning. If Wolseley doesn't eat that much, he'll be alright until you see your Veterinarian. Regards Dr Callum Turner DVM
Add a comment to Wolseley's experience
Was this experience helpful?
Axel
Doberman Pinscher
Eight Years
0 found helpful
Hello - We have concluded through process of elimination that our 8 year old Doberman has IBS. He has regular bouts of diarrhea that last a day or two and occur every few weeks (typically he gets a spell every 3 weeks or so). We ruled out worms/parasites via fecal samples and we did several diet changes (attempted Science Diet and another limited ingredient food, but I forget the name). Are there medication treatment options that would help with the diarrhea?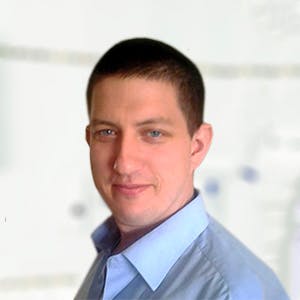 3320
Recommendations
Generally in these cases dietary management is key, it is important to find the diet most tolerated by Axel which may need to be changed if it is no longer effective; the diarrhoea is the most difficult to control since there are various factors which cause diarrhoea in these cases and there isn't a one stop treatment to firm up the stool. You need to work with your Veterinarian to find the right balance with diet and any medication to get the best result possible. Regards Dr Callum Turner DVM
Add a comment to Axel's experience
Was this experience helpful?
Baxter
Labrador Retriever
8 Years
0 found helpful
My Lab has a bad upset tummy sometimes with blood. No human food given and the dog has not eaten anything he shouldn't. He seems fine in himself. He is currently on a bland diet. He normally is fed on Lily's Kitchen dry food.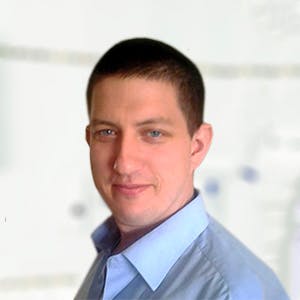 3320
Recommendations
There are various causes for an upset stomach leading to the presence of blood in the faeces which may include infections, parasites, foreign objects, poisoning, tumours, food intolerance among other conditions; you should ensure that Baxter is up to date on worming medicine and vaccines. Try with the bland diet for a week to see how you go, but if there is no improvement or it gets worse you should visit your Veterinarian. Regards Dr Callum Turner DVM
Add a comment to Baxter's experience
Was this experience helpful?
Louis
Yorkie
9 Years
0 found helpful
Medication Used
Metronidazole, mirtazipan, pepcid
Metronidazole, mirtazipane, pepcid
Hi! I wonder if my dog has IBD or IBS, or maybe something else. I Rescue him 2 months ago. He was extremely skinny
He is still,.
His tummy seems to bother him. HI dont know what to do. He is anemic, has high WBC and High Platelets. He seems to be depressed too. I have two blood works and a x-Ray done for him. Let me know if you need them. He vomits one a day, he wants to eat grass, he sometimes is restless mostly at night. Help! I will so appreciate!!!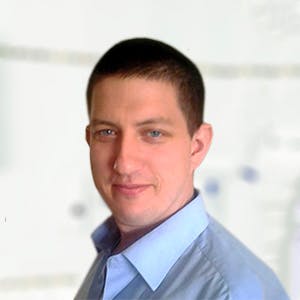 3320
Recommendations
We are not a website for referrals, but give general advice to owners about their pets; if you are looking for a second opinion based on blood tests and x-rays then you should contact a telemedicine company like PetRays which have board certified Specialists to review cases and give specialised advice. There are a few possible causes and it seems that your Veterinarian is covering those possible causes with the current treatment plan. Regards Dr Callum Turner DVM www.petrays.com
Hi Louis's owner, I just rescued a senior Scottish Terrier female a month and a half ago on Easter morning 2018. She is also anemic, and her platelets are high. I've had her to the vet two times, and the fecal test showed no worms or parasites. They gave me Metronidazole and a box of probiotics for her, in case she had an infection in her intestines. She has only thrown up once, but has bloody mucus in her stool a couple times a week. She eats well, and has energy. She was skin and bones when I got her, and she is filling out nicely now. The vet cannot find anything wrong with her.
Add a comment to Louis's experience
Was this experience helpful?
Rigby
Cock
2 Years
-1 found helpful
Symptoms been going on for 6 months now, had omoprozele short term now tried Zitac but caused biting of paws and loss of fur through itching skin, now going try Zantac .. symptoms consist of slight blood in sick and runny Pooh's loss of weight.
Is there a cure as he's only 2 ? Thanks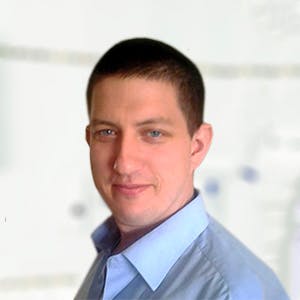 3320
Recommendations
There are various possible causes for these symptoms and if you haven't already visited a Veterinarian you should do. Rigby may have a gastrointestinal infection, parasites, ulcers, colitis, a foreign object, long term poisoning among other internal conditions; if you should visit your Veterinarian for an examination since treatment for the different causes is different and the specific underlying cause needs to be determined. Regards Dr Callum Turner DVM
Add a comment to Rigby's experience
Was this experience helpful?