What are Colitis?
This condition can be either chronic or acute in onset, and can be caused by a range of factors including parasitic infection, stress or dietary intolerances. Although relapses are common in this condition your veterinarian will be able to assist you in the most effective plan to manage this condition.
Colitis in dogs is the inflammation of the colon and may also be known as inflammatory bowel disease. Dogs suffering from this condition may present with increased frequency of defecation and blood or mucous in the stools.
Book First Walk Free!
Symptoms of Colitis in Dogs
Diarrhea or loose stools
Blood present in the stools
Straining prior to or following defecation
Vomiting
Increased frequency of defecation with decreased volume
Types
Colitis can be broken into four different forms.
Lymphocytic-plasmacytic colitis - This is characterized by the infiltration of lymphocytes and plasma cells into the mucosal lining of the small intestine resulting in inflammation; breed bias seems to be towards German Shepherds, Lundehunds, and Basenjis
Neutrophilic or ulcerative colitis – This is characterized by the infiltration of neutrophils from the circulation into the mucosal lining of the small intestine
Eosinophilic colitis – This is thought to be incited by infection, parasites or food allergies; this form of colitis appears to affect predominantly younger dogs and is characterized by the increase of eosinophils present in the mucous membrane of the gastrointestinal tract
Granulomatous colitis - this is a breed-specific inflammatory bowel disease that affects young Boxer dogs
Causes of Colitis in Dogs
Breed disposition
Parasitic infection
Dietary intolerances or allergies
Stress
Bacterial infection
Diagnosis of Colitis in Dogs
Your veterinarian will perform a full clinical examination and ask questions to establish a complete clinical history for your dog. Your veterinarian may palpate the rectal area and inspect the feces for evidence of parasitic infection. The following diagnosis investigations can assist in confirming or excluding the diagnosis of bacterial or parasitic infection or clostridial colitis:
Fecal smears for bacterial or parasitic infection
Fecal flotation for parasite identification
Culture for bacteria
As food sensitivities can be a common cause of chronic colitis in dogs, your veterinarian may recommend your pet is placed on a diet free of high allergen foods. If your pet's clinical signs decrease on this diet, a diagnosis of food allergy may be made.
If clinical signs continue or worsen on this diet, further diagnostic tests will be necessary. The following diagnostic tests may be performed:
Hematology investigations - complete blood count and biochemical profile
Abdominal radiographs to visualize the gastrointestinal tract
Ultrasonography
Colonoscopy
Treatment of Colitis in Dogs
Parasitic control
Deworming treatment should be given and repeated 3 weeks from first dose even if diagnostic tests show no parasitic infection
Nutrition
In order to allow your pet's gastrointestinal system time to heal and recover food may initially be withheld for up to 2 days. Following this, the introduction of fiber may be beneficial for your pet due to it's ability to slow luminal transit time, reducing fecal water, increasing fecal bulk and possibly reducing diarrhea. If your veterinarian suspects a food sensitivity may have caused the colitis, a novel protein diet may be introduced to your pet. This diet should only contain novel ingredients that have not previously been fed to your dog such as venison or rabbit.
Home made diets are considered the gold standard when eliminating proteins from a pet's diet, however, these can be time consuming and difficult to prepare. There are a range of commercially available diets your veterinarian will be able to recommend, such as novel protein diets or hydrolyzed diets.
Medication
Metronidazole may be given to your pet due to it's ability to inhibit cell-mediated immunity. Glucocorticoids may be used therapeutically for your dog in order to suppress the immune response and inflammation.
Loperamide may be used due to it's ability to slow excretion, decreases colonic secretion, and increase water absorption. This will be used with caution and only if infectious colitis has been ruled out. Enrofloxacin may be used for antibiotic therapy for Boxer dogs suffering from granulomatous colitis.
Recovery of Colitis in Dogs
The prognosis is varied depending on the form of colitis your pet is suffering from. The short term prognosis for dogs who are suffering from chronic colitis is good, however, recurrent relapses are likely. Long-term novel protein diets can be beneficial for pets, although in some cases allergies may develop over time to proteins. If this occurs it may be necessary to discuss circulating different protein sources in your companion's diet.
Unfortunately for canines that have a genetic disposition to the disease the prognosis is grave; for Boxers suffering from histiocytic colitis recovery is unlikely unless treatment is started very early in the disease. The prognosis for Basenjis suffering from immunoproliferative enteropathy and Lundehunds suffering from diarrheal syndrome is also poor.
Colitis Questions and Advice from Veterinary Professionals
Bo
Mini Schnauzer Chin
4 Years
0 found helpful
For the past week she hasn't been eating her dog food, or she'll eat it very slowly (over the course of hours). She's had colitis in the past, and she was treated for it, so we're vigilant. I've seen nothing wrong with her stools, and while she's is lethargic, it's not as drastic as the last time.
Add a comment to Bo's experience
Was this experience helpful?
Gunner
Jack Russell
3 Years
1 found helpful
My little Gunner has had no issues in the past though for the last few days he has been having diarrhea multiple times a day with bright red blood. He seems his happy self, though has gone off his dinner tonight even though he usually never says no to food. There was an incident 2 days ago that he had an accident inside when we were out doing shopping. We came home to a mess of mucus and what looked like a small amount of clots of blood. We bought home a puppy a week ago though other than that nothing has changed and he seems to live the puppy. Should I be taking him to the vet?
Add a comment to Gunner's experience
Was this experience helpful?
Michael
Dalmatian
15 Years
0 found helpful
My dog has began to act of if he is straining to defecate. Other times he will begin to go to the door to go out and as he is walking small pieces of feces will fall out onto the floor. Now he just went out and when he came in, sat down, and finally got up there was blood on the floor. I checked his anal region and it appears as if there is a large cyst of a large hemorrhoid that was not there before. The bleeding was a very short time, one spot. He is not eating and lethargic.
Add a comment to Michael's experience
Was this experience helpful?
Bella
Greyhound
5 Years
0 found helpful
Our girl ate 3 lemon cupcakes one had frosting. That night, diarrhea. The next day, stool was fine. Suddenly the stool is back to diarrhea. Dog needs to go out every 2 hours, suddenly panting and pacing, whining to go out. When walking, she will have one poop with very little coming out. Mucus like consistency, color ranging from translucent yellow, orange, to normal poop colors, bits with red bloody mucus. She will try a few more times on the walk to go, and nothing else will come out. After a few tries, she's done and back to her normal self. She's running, jumping, playing with toys, wanting attention and affection. Has great appetite still but was recommended to fast for 24-48 hours then provide a bland diet of boiled chicken and rice for 3 days after, gradually adding kibble back into it. We will see if it works or if what she has isn't colitis.
Whatever happened to Bella after this?
Add a comment to Bella's experience
Was this experience helpful?
Jojo
Papillon
6 Years
1 found helpful
Our dog is a 6year old papillon For several months she has had colitis we have spent several thousand dollars at the vet and they can not stop it
She has never had food allergies, nothing has changed her stress level, the vet says no parasites. We have worked her. They have her on a special canned food diet with probiotics and prednisone. Yet diarrhea persists every few hours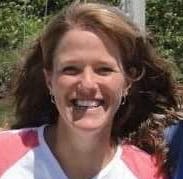 1611
Recommendations
I'm sorry that Jojo is having this problem. It may be time to seek the advice of an internal medicine specialist to see if they are able to help her. She may need intestinal biopsies, or further diagnostics as I am not sure what testing has been done. If things aren't improving for her, you can request a referral from your veterinarian. I hope that you are able to resolve her problem.
14 y.o. papillon with chronic, recurrent loose stools, weight loss. Pancreatitis? Inflammatory bowel disease? Usually responds to prednisone, but I don't want to keep giving them due to bad side effects.
Add a comment to Jojo's experience
Was this experience helpful?
Oliver wendell
Basset Hound
6 Years
0 found helpful
Medication Used
Prescription food, apaquil
My dog is a 6 year old Bassett hound. He has had symptoms of IBS and colitis since we brought him home at 8 weeks old. He's been on numerous limited diet ingredient foods with no luck. Finally the vet put him on a prescription diet, Hills digestive care I/d. Being on this food has helped improve him symptoms but they are still present. He has frequent bowel movements, straining when having a bowel movement. When we go on walks he has frequent bowel movements, the first couple of BMs are solid and then towards the end of the walk they are watery with mucus present. He then will stop and rub his butt in the grass. My question is, is it wise to switch him from the prescription food? The food is very expensive and I'm not even seeing his symptoms go away. I was thinking of switching to earth born coastal catch food. I'm nervous to do this because his last flare up caused him to have blood in his stool. Should I switch?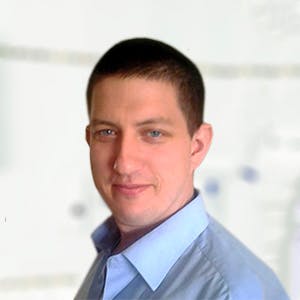 3320
Recommendations
You may try to switch foods, however you may see a worsening of symptoms; it is important to remember that you may never find the ideal diet for Oliver Wendell but you should stay with a diet which causes the minimum amount of symptoms regardless of the cost. These cases are really trial and error with no right answer in many cases and can be frustrating for pet owners; any change in diet is your decision but be prepared for a worsening of symptoms. Regards Dr Callum Turner DVM
Add a comment to Oliver wendell's experience
Was this experience helpful?
Linus
Ausky
1 Year
0 found helpful
My dog (and the other 3) had diarrhea and were treated with antibiotics. Clostridium was found in the smear. All recovered but my youngest (1.5 yrs) now has diarrhea again and is only slightly improving with a second round of antibiotics. He was dewormed the first time and the vet found nothing in the second smear and float. Is playful and acting normal with good appetite and water ingestion. Any thoughts on what this is?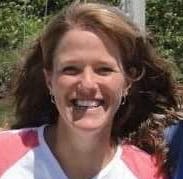 1611
Recommendations
If Linus is otherwise normal, he may have eaten something that he wasn't supposed to, and this episode may be unrelated to the last. Since you veterinarian didn't find a definitive reason for the diarrhea, probiotics may help, and that is something that you can call and ask your veterinarian about using, since I cannot examine him.
Add a comment to Linus's experience
Was this experience helpful?
Snowball
West Highland White Terrier
14 Years
1 found helpful
I asked about constipation for my dog with IBD. She didn't have diarrhea. Only vomiting and lost appetite. She was in hospital for 2 weeks. She has OBD if upper intestine.
Pls help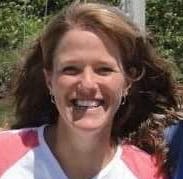 1611
Recommendations
Thank you for your reply - if she wasn't eating for those 2 weeks, it may take a while for her intestinal contents to build back up and have a stool. I had mentioned being concerned if she is straining to defecate - if she is straining, she should have a recheck with her veterinarian; if she is comfortable, eating, and seems normal otherwise, she may pass a normal stool soon. If you really aren't sure if she is okay, or she is acting lethargic, seems painful, or is straining to defecate, your veterinarian may want to take an x-ray to evaluate whether she is constipated or not. Unfortunately, without examining her, I can't tell if she is constipated, or is going through a normal process to passing normal stool. If she is constipated, your veterinarian will be able to help her with whatever she needs, whether it is a different medication, food change, or otherwise.
Add a comment to Snowball's experience
Was this experience helpful?
Fluffy
Shih Tzu, Maltese
4 Years
1 found helpful
Has Symptoms
appetite loss,trapped gaz
appetite loss,trapped gaz,black poo
My Shih-Tzu, Maltese 4.5 years old has been handicapped the past year.Suddenly she could not walk now the problem is that the past two weeks she suffers from abdominal bloat, trapped gas and appetite loss.
It seems to be colitis or ulcer. After repeated visits to the vet, we managed to stop the trapped gas but she still has blood in her poo as it comes out black.She takes very little food.
Also, she has lost a lot of weight as I have been feeding her the recommended pate food with the use of injection force feeding her, but she despises the time she will be force-fed.
I have started giving her puppy milk yesterday as well as Aloe Vera, some chamomile tea.
She has no appetite even though she has nt eaten properly for days
She is now in the danger zone as she is quite weak.
Can you please advise how to proceed as I don't want to lose her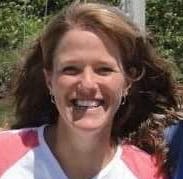 1611
Recommendations
Unfortunately, without knowing more about Fluffy's health status or test results, I have a hard time commentin on what to do next. From the information that you have provided, it would be a good idea to have a blood panel, x-rays, and possibly an abdominal ultrasound to determine what might be going on, as well as fecal testing to rule out intestinal parasites. I hope that things improve for her.
Add a comment to Fluffy's experience
Was this experience helpful?
Hamish
Cocker Spaniel
5 Years
0 found helpful
We adopted my dog a year ago so we don't really know too much about his background. Every month or two, he gets watery diarrhea that he can't control and it usually lasts 24 hours. We took him to the vet 7 months ago for it because blood was coming out and they did a stool sample and said everything was normal. They wanted to do a liver test but said it wasn't completely needed so we skipped it. He was good for 6 months after the vet visit, however in February it happened again and it happened again last night. It usually only happens for a night or two at the worst and he experiences no other symptoms so I don't know what to do! He's on the same food we were given at the pound we adopted him from.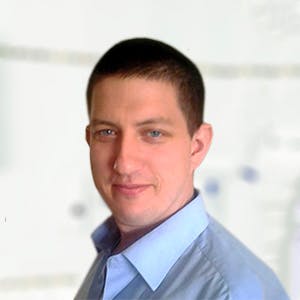 3320
Recommendations
There are many different possible causes for these symptoms which may include diet, stress, infections, parasites, foreign objects, poisoning among other conditions; further testing would be useful in order to help narrow in on a diagnosis which may include blood tests, x-ray or ultrasound. You may also consider changing the diet slowly to a restricted ingredient sensitive diet to see if there are any signs of improvement. Regards Dr Callum Turner DVM
Add a comment to Hamish's experience
Was this experience helpful?
Jake
boxer/pit
2 Years
0 found helpful
I have a 2 yr old boxer/pit mix. He has had bouts of diarrhea with bright red blood off and on since I got him at 3 mths old. Has gone thru all the blood work,(everything ok) with 2 different vets. He is on a prescribed diet and on Tylan daily. Did well for a couple of months but now about every 8 to 10 days he has wakes up with no appetite, loose stools sometimes w/blood others not. It seems to be happening a day or two after he is separated from me for short periods of time. Could this be stress induced colitis?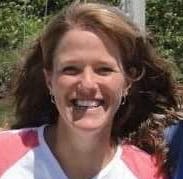 1611
Recommendations
Thank you for your email. If he seems to be a very high strung dog, it may be stress induced colitis - that does affect some dogs who are very attached to their owners when they are separated, or if they are going through changes. I'm not sure what diet he is on, but some dog with chronic diarrhea respond well to an increased fiber, or a selected protein diet. Since that his been going on for some time, it would be a good idea to follow up with your veterinarian and let them know that he is still having problems, and see what their recommendations might be regarding diet or further testing. If he does seem to be having colitis when he is separated from you, perhaps a pheromone collar might help him to be less stressed. You can talk with your veterinarian about that too. I hope that you are able to find a solution for Jake.
Add a comment to Jake's experience
Was this experience helpful?
Snowball
West Highland White Terrier
14 Days
0 found helpful
My dog has not pooped in 4 Days. She has IBD if upper intestine. She has eaten turkey, fish and apple since 4 days. She was in hospital last 2 weeks on IV. She also gets under the skin IV daily at home. Pls help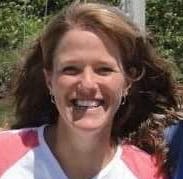 1611
Recommendations
Thank you for your email. I'm not sure how long she has been home from the hospital, or if she had diarrhea while she was there, but if she just got home and has been recovering from diarrhea, it can take a few days for stool to work up to a volume that needs to be passed, and it isn't uncommon for a dog to not have a stool for 2-4 days after severe diarrhea. If she is straining to defecate and not passing any stool, she should be seen by her veterinarian, but if she is comfortable, eating and drinking, and not showing signs of straining or distress, it may just take time. If you aren't sure, she should be seen for a recheck to make sure. I hope that she is okay.
Add a comment to Snowball's experience
Was this experience helpful?
Coady
Labrador
10 Years
0 found helpful
Hi my 1 year Labrador has just been diagnosed as likely to have Colitis/IBD after ultrasound as his large intestines are enlarged. e has been off is food for weeks now 2 days after I changed his light food back to full fat food as I felt he had lost sufficient weight to help with his arthritis. He has orange poo with mucus, previously before his diagnosis I could tempt him with sausages but know now this is not an option due to his condition. My vet has asked that I put him back on his light food for the fibre content however he is not eating now, have you any suggestions what I can try?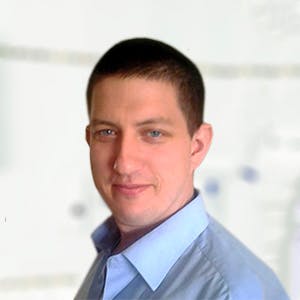 3320
Recommendations
If diet is changed suddenly, it can cause gastrointestinal upset; it may be worth fasting Coady for 24 hours and then reintroducing his light food in small regular meals, I'm guessing he would have built up an appetite by then. After giving these small regular meals for a few days you can start to mix in some of his 'full fat' food slowly to wean him across. If he isn't entertained by food try feeding boiled chicken and rice (33%:67%) to see if that can tempt him. Regards Dr Callum Turner DVM
My dog has IBD if upper intestine and has spent 2 weeks in the hospital on IV after vomiting fiercely.
We got her back 4 days ago, she has not pooped since 4 days and I'm starting to get worried. She's eating turkey, and fish in her diet. She ate a small apple on sat but no other foods. She's also on under the skin IV everyday.
Pls help. Thanks
Add a comment to Coady's experience
Was this experience helpful?
the dudester
russel terrior
14 or 15
0 found helpful
Has Symptoms
mucusy bloody episodes some barfing,
Medication Used
one round antibiotics for gi bacterial infection
my 14 yr old jack ruseel has all the syptoms of colitus . She got sick after spending her first 2 consecutive moths at the lake . symptoms first presented as bacterial infection then treated with two antibiotics. Local kenora Ontario vet said there had been a rash of them this summer.

symptoms persisted. now going on 6 weeks . I am back to living with miss doggy daffers in a city environment seeing new vet , doing blood work and ultrasound tmo. Diet very bland after 13 yrs of homemade organic food for diet.
very limited diet over the last 6wks but wholesome . she was diagnosed derhydtrated , drinking broth with food and peeing twice as much now . I have put her on a tissue salt ferrum phos and a homeopathic dewormer as it has been at least 8 yrs since having a herbal wormer.
her platelet count it 989 !!! protein in first morning wiz. vet said very dilute.
she's had normal bms' all along , then stringy orange bloody mucusy mashed turnip stuff after. and not every day.
last evening I needed sleep as Ive been running an infirmary since she has been ill . She cant control her bloody mucusy episodes when she is having a bad day. for example last night she had a normal Bm accident in the home then walked up a difficult climb of steep steps( arthritis in the hips and all), made herself home in a spare low lying bed and went to sleep. I closed my door so as not to be disturbed and blocked the steep stairs so she couldnt fall down them .
It didnt take long she was pacing the hallway until daylight 2 hrs of anxst I imagine.Hours later when I opened my door she had barfed bile up twice and had episode of bloody mucus poop on top of that.
Then She wouldnt eat breakfast. She a little piglet ! Always wants a bite. I think the separation of my door being shut gave her stress which triggered her stomach to heave which triggers her bleeding. its all very odd. poor old dolly she is .not how imagined her last time with this earth .until this age she is now she hasnt had anything to do with prescriptions , surgeries or commercial dog food, nor has she ever had bad digestion.
tried probiotics but still have to find one to suit her type.fresh milk yogurt seemed good but vet said no dairy.

I really think this could be the death of her. Awesomely appreciate good healthy wholesome advice .

Shawn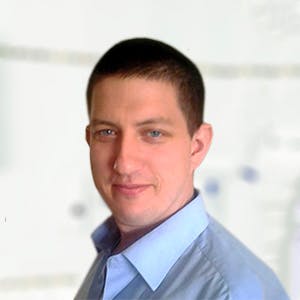 3320
Recommendations
It is possible that stress from separation caused her to vomit, but she may still have vomited due to her present condition. Feeding broth along with boiled chicken and rice should be minimally irritating to the stomach and should be kept down reasonably well. I would look at having a faecal sample taken for culture and sensitivity to see if there is a persistent infection which isn't being effectively dealt with using the usual antibiotics prescribed. Your Veterinarian advised against dairy which I agree with as many dogs have trouble with dairy and couple that with gastrointestinal upset is just a recipe for more vomiting. A fresh set of blood counts (platelets are either very very low or very high), biochemistry, culture and sensitivity of faeces as well as an abdominal ultrasound may help to direct treatment more effectively. Regards Dr Callum Turner DVM
Add a comment to the dudester's experience
Was this experience helpful?
Eric
German shepherd mixed with collie
7 Years
0 found helpful
My dog is having a colitis flare up. . . It started with vomiting and diarhea on Monday. We went to the vet on Tuesday. He was given a steroid injection. I witheld food until Wednesday. He took food on Wednesday and kept it down. There was bright red blood in his poop Thursday so I was advised to withold food again until today (Friday) Now he won't eat, and I don't know what to do. He hasn't eaten for 24 hours. He keeps going outside and 'straining' with small amounts of liquid poo.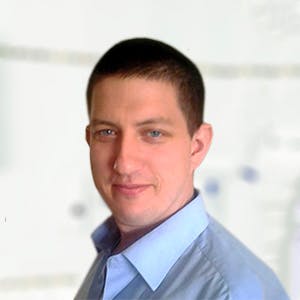 3320
Recommendations
Not eating for 24 hours isn't a big concern as we may suggest withholding food for a longer period to 'reset' the gastrointestinal tract, but keeping Eric hydrated is the main thing. Fresh blood in the faeces (hematochezia) would be consistent with severe inflammation of the colon; other causes include foreign bodies, infections, tumours, food intolerance among other causes. Try to offer Eric a bland diet of boiled chicken and rice (33%:67%) which will cause little irritation and dogs generally take to it well; if you haven't already visited your Veterinarian I would recommend that you do so. Regards Dr Callum Turner DVM
Add a comment to Eric's experience
Was this experience helpful?
Stella
Mixed
19 Months
0 found helpful
My dog has started having diarrhea and this is the second day she's had it. She has to go 3-4 times a day which isn't normal at all, she strains every time she goes and it's not normally a lot when she goes. Her poop is kind of an orangey/brown color too. The only thing new I can think of is we stayed with a friend this weekend after going to the dog park & she was eating my friends dog food but she didn't start having this problem until after we got home. I was wondering if this sounds like she has acute Colitis and if so how much does it typically cost to run tests to see if it is acute Colitis?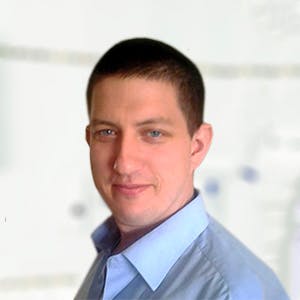 3320
Recommendations
Orange stool is consistent with a fast transit of digesta through the gastrointestinal tract which can occur in severe cases of diarrhoea. Young dogs are prone to getting a severe gastrointestinal infection around 18 months of age which usually resolves itself within seven to ten days. Visiting your Veterinarian, they will check the faeces and the blood as well as a physical examination; depending on your location the tests may run from $300 to $1,000. Many times treatment is supportive with antibiotics. Regards Dr Callum Turner DVM
Add a comment to Stella's experience
Was this experience helpful?
Daisy
Dachshund
9 Years
My dachshund is having a similar issue except I believe the colitis was stress induced. 4 days ago I noticed a lot of very small amounts of dark brown near liquid deposits all over the place. Upon cleaning it up I realized then that there was some blood present. She also vomited a few times that first night. When I took her outside and saw her use the bathroom, her stool was very bloody, enough to where it was near dripping when she was done. I took her to the emergency vet and was told that they believe she had stress colitis. I was given Hills prescription diet food along with two meds, instructed to give 1/2 a pill twice a day with food. Its been 4 days and with the small amounts of food and the, her stool is still bright red, though it looks like its formed up a little bit. She hasnt vomited and probably because I do not feed her that much as directed, shes not going to the bathroom that much. Its been 4.5 days and I am not seeing much change. What is the standard timeline with treatment for the inflammation to decrease and for the blood to go away? Could it possibly be something else? Should I take her back to the vet?