What is Smoke Inhalation?
There are different degrees of smoke inhalation in dogs, and how much smoke has been inhaled determines the various symptoms and required treatment options. When your pet inhales smoke, they are breathing in harmful chemicals, such as carbon monoxide, carbon dioxide and cyanide. Inhalation of these chemicals affects delivery of oxygen to tissues, leading to many serious conditions—up to and including death.
Smoke inhalation is caused by the inhalation of dangerous chemicals found in smoke and soot caused by fire. The severity of the smoke inhalation largely influences the symptoms, treatment and recovery. When smoke inhalation occurs, the delivery of oxygen to tissues, especially in the lungs, is affected. Symptoms typically result from this lack of oxygen, including trouble breathing, irritated eyes, and extreme coughing or wheezing. Possible treatments include oxygen therapy, medications and rest.
Smoke Inhalation Average Cost
From 367 quotes ranging from $300 - $6,000
Symptoms of Smoke Inhalation in Dogs
The degree of smoke inhalation determines the severity of symptoms and likelihood of recovery. Some common symptoms to watch for include:
Extreme coughing or wheezing
Red, irritated eyes
Lethargy and weakness
Increased, difficulty breathing
Inner mouth burns, swelling, or inflammation
Foaming at the math
Seizures
Burns to the skin and eyes
Singed or burnt hair
Vomiting
Abnormal behavior
Types
Smoke inhalation in dogs is largely classified by degree of smoke inhalation and chemical makeup of the smoke itself. What chemical components the smoke contains depend primarily on the type of burning material. The most fatal chemical component in a fire is carbon monoxide. There are three specific classes of inhalation injury:
Inhalation injury focused in the upper airways
Inhalation injury focused in the lower airways and pulmonary parenchyma
System toxicity, caused by inhalation of toxic gases such as carbon monoxide and cyanide
It is possible to have multiple classes of injury, depending on the degree of inhalation and the composition of the fire.
Top
Causes of Smoke Inhalation in Dogs
Most cases of severe smoke inhalation come from house fires. The fire causes chemicals in smoke and soot to be inhaled by the pet, restricting oxygen delivery to the tissues of lungs. Depending on the materials being burned, additional dangerous toxins—such as acrolein or cyanide—may enter the body.
Top
Diagnosis of Smoke Inhalation in Dogs
When you take your pet to the veterinarian, be sure to tell them of all symptoms you've noticed and if you are aware of any possible smoke inhalation. Give them specific details to aid in their diagnosis. The veterinarian will conduct a physical exam and likely run blood and/or urine tests to determine the causation of the exhibited symptoms.
In cases of smoke inhalation, these tests will likely reveal cells that are experiencing an oxygen deficiency as a result of the various toxic chemicals inhaled. The veterinarian will then be able to determine the best course of treatment to help your pet heal. Treatments will vary depending on the severity of the smoke inhalation and any accompanying injuries. Additional concerns with smoke inhalation are any other burns or injuries associated with the fire from which the smoke was inhaled.
Top
Treatment of Smoke Inhalation in Dogs
The course of treatment will depend significantly on the severity of the inhalation and damage to the airways, as well as any accompanying injuries that require treatment. There are a few treatment options that may be considered, depending on your dog's individual condition:
Oxygen therapy: Much like it sounds, oxygen therapy provides your body with extra oxygen to accommodate the oxygen deficiency from smoke inhalation.
Antibiotics: The use of antibiotics can aid in pain management and overall recovery from smoke inhalation and other injuries.
Anti-inflammatory medications: Anti-inflammatory medications can assist in relieving damage to the airways caused by smoke inhalation.
Rest: As with any injury, rest will aid in recuperation.
Top
Worried about the cost of Smoke Inhalation treatment?
Pet Insurance covers the cost of many common pet health conditions. Prepare for the unexpected by getting a quote from top pet insurance providers.
Recovery of Smoke Inhalation in Dogs
Post-treatment recovery and management will vary depending on the severity of the damage. Recovery time can range from a short period of time to a lengthy recovery period.
Through the recovery period there will be numerous check-ups with the veterinarian to monitor oxygen levels in the body, healing of airways, and overall recovery. One of the largest risks during recovery from smoke inhalation is the development of pneumonia as a result of the damage done to the lungs. Paying close attention to your pet and relaying any unusual activity or symptoms to your veterinarian can aid in your pet's recovery.
Top
Smoke Inhalation Average Cost
From 367 quotes ranging from $300 - $6,000
Top
Smoke Inhalation Questions and Advice from Veterinary Professionals
Mixed
Twelve Years
1 found helpful
1 found helpful
Two of my three dogs started itching like crazy, shortly after there was wildfire smoke in our area. Could the smoke cause the intense itching?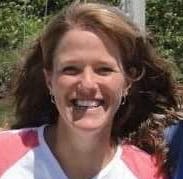 Dr. Michele K. DVM
1 Recommendations
Thank you for your question. I apologize for the delay, this venue is not set up for urgent emails. I have not heard of smoke causing skin irritation, or itching, and I suspect there may be another cause. It would be best to have your pet seen by a veterinarian, as they can examine them, see what might be going on, and get treatment for them.
Oct. 18, 2020
Was this experience helpful?
German Shorthaired Pointer
Ten Years
3 found helpful
3 found helpful
Has Symptoms
Harsh, Hacking, Full Sounding Cough
My dog loves campfires and was nipping at one almost all day Sunday and some last night (Mon night). In the middle of the night he started coughing and hacking, almost a croup sounding cough. Could it be smoke inhalation or what should we do?
Dr. Sara O. DVM
3 Recommendations
Hello, This could be smoke inhalation. It would be best to see your vet. They can take x rays to see if there is any damage to your dogs lungs and start him on medication to treat any infection. I hope that your dog starts to feel better soon.
July 30, 2020
Was this experience helpful?
Smoke Inhalation Average Cost
From 367 quotes ranging from $300 - $6,000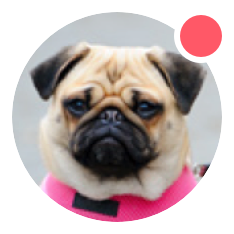 Need pet insurance?