What is Smoke Inhalation?
There are different degrees of smoke inhalation in dogs, and how much smoke has been inhaled determines the various symptoms and required treatment options. When your pet inhales smoke, they are breathing in harmful chemicals, such as carbon monoxide, carbon dioxide and cyanide. Inhalation of these chemicals affects delivery of oxygen to tissues, leading to many serious conditions—up to and including death.
Smoke inhalation is caused by the inhalation of dangerous chemicals found in smoke and soot caused by fire. The severity of the smoke inhalation largely influences the symptoms, treatment and recovery. When smoke inhalation occurs, the delivery of oxygen to tissues, especially in the lungs, is affected. Symptoms typically result from this lack of oxygen, including trouble breathing, irritated eyes, and extreme coughing or wheezing. Possible treatments include oxygen therapy, medications and rest.
Book First Walk Free!
Symptoms of Smoke Inhalation in Dogs
The degree of smoke inhalation determines the severity of symptoms and likelihood of recovery. Some common symptoms to watch for include:
Extreme coughing or wheezing
Red, irritated eyes
Lethargy and weakness
Increased, difficulty breathing
Inner mouth burns, swelling, or inflammation
Foaming at the math
Seizures
Burns to the skin and eyes
Singed or burnt hair
Vomiting
Abnormal behavior
Types
Smoke inhalation in dogs is largely classified by degree of smoke inhalation and chemical makeup of the smoke itself. What chemical components the smoke contains depend primarily on the type of burning material. The most fatal chemical component in a fire is carbon monoxide. There are three specific classes of inhalation injury:
Inhalation injury focused in the upper airways
Inhalation injury focused in the lower airways and pulmonary parenchyma
System toxicity, caused by inhalation of toxic gases such as carbon monoxide and cyanide
It is possible to have multiple classes of injury, depending on the degree of inhalation and the composition of the fire.
Causes of Smoke Inhalation in Dogs
Most cases of severe smoke inhalation come from house fires. The fire causes chemicals in smoke and soot to be inhaled by the pet, restricting oxygen delivery to the tissues of lungs. Depending on the materials being burned, additional dangerous toxins—such as acrolein or cyanide—may enter the body.
Diagnosis of Smoke Inhalation in Dogs
When you take your pet to the veterinarian, be sure to tell them of all symptoms you've noticed and if you are aware of any possible smoke inhalation. Give them specific details to aid in their diagnosis. The veterinarian will conduct a physical exam and likely run blood and/or urine tests to determine the causation of the exhibited symptoms.
In cases of smoke inhalation, these tests will likely reveal cells that are experiencing an oxygen deficiency as a result of the various toxic chemicals inhaled. The veterinarian will then be able to determine the best course of treatment to help your pet heal. Treatments will vary depending on the severity of the smoke inhalation and any accompanying injuries. Additional concerns with smoke inhalation are any other burns or injuries associated with the fire from which the smoke was inhaled.
Treatment of Smoke Inhalation in Dogs
The course of treatment will depend significantly on the severity of the inhalation and damage to the airways, as well as any accompanying injuries that require treatment. There are a few treatment options that may be considered, depending on your dog's individual condition:
Oxygen therapy: Much like it sounds, oxygen therapy provides your body with extra oxygen to accommodate the oxygen deficiency from smoke inhalation.
Antibiotics: The use of antibiotics can aid in pain management and overall recovery from smoke inhalation and other injuries.
Anti-inflammatory medications: Anti-inflammatory medications can assist in relieving damage to the airways caused by smoke inhalation.
Rest: As with any injury, rest will aid in recuperation.
Recovery of Smoke Inhalation in Dogs
Post-treatment recovery and management will vary depending on the severity of the damage. Recovery time can range from a short period of time to a lengthy recovery period.
Through the recovery period there will be numerous check-ups with the veterinarian to monitor oxygen levels in the body, healing of airways, and overall recovery. One of the largest risks during recovery from smoke inhalation is the development of pneumonia as a result of the damage done to the lungs. Paying close attention to your pet and relaying any unusual activity or symptoms to your veterinarian can aid in your pet's recovery.
Smoke Inhalation Questions and Advice from Veterinary Professionals
Taco
Mixed small
12 Years
0 found helpful
We had built our dogs a hug play house that was attached to a 20×40 outside lot..The playhouse caught fire and lucky both dogs were able to get outside. When we rel...i'llzed the play house was on fire it was completly engulfed with flames and smoke. One of my dogs was completly fine and still has no symptoms but my other dog has been on antibiotics and cough meds as well as anti inflammatory meds . This happened approx six weeks ago..Toco seemed to be doing better . He had almost stopped the hacking and coughing. But now he has suddenly starting coughing almost as bad as he was in the bargaining. I read a reply earlier that said long term effects of smoke inhilation. Does this mean he will cough and hack like this forever?
Add a comment to Taco's experience
Was this experience helpful?
Nova Ella Von-Zelda
Doberman Pinscher
8 Weeks
0 found helpful
Has Symptoms
Hacking up blood and fluid
I'm am in desperate need of answers...Sunday I got off of work and my husband was burning several piles of leaves near the bottom of the deck, my 8 week old puppy was playing on the deck. She was happy and fine and I put her in her kennel. About 15 minutes later I walk back through the house and she is laying on her side in puddle of blood and foam she hacked up making a noise as she struggled to breathe. I called an emergency vet, and when I rushed her up their she was struggling to breathe. They had to put a tube down her throat to assist her in breathing, she had blood and fluid filling her lungs. She had no trauma or signs of a hemorrhage or hernia from the xrays. They did not understand what was causing the fluid to fill her lungs. They asked about rat posion and I assured the vet that would be improbable because I have 3 other grown Dobermans in the house so I specifically avoid the use of any type of poisons in or around the house. I spent $800.00 on tests and efforts to save her life, her heart stopped and they brought her back with cpr. But the second time her heart stopped they couldn't bring her back. They tested for Parvo and tons of other stuff from her fecal. Though she had already had her shots. I had forgotten about him burning leaves until I was researching for answers on the internet and read this article. So I did not mention it to my vet. Instead they suggested that she had von-wilderbrands disease. And told me testing would cost $250 per dog I needed tested. I have raised the other three dobermans in my house which are all females. All belong to the same bloodline, for example I have the grandma, two of her daughters, and one of the daughters daughter (the 8 week old puppy in discussion) However the oldest (grandma) has undergone surgery without complications, her daughter has giving birth without complications and appeared to clot normally. I just do not understand what happened and neither do the vets. I am in desperate need of answers and advice.
Add a comment to Nova Ella Von-Zelda's experience
Was this experience helpful?
Walter White and Clark Griswold
Maltipoo and Dachshund
2 Years
0 found helpful
My husband and I left for a little less than an hour. When we returned home the house was full of smoke. We had a plastic dish rack on the stove, and we dunno how, but the stove was turned on. It's a flattop electric stove, but the plastic melted and filled the house with smoke. The dogs immediately ran out of the house when we opened the door, and appear to be fine. I've been monitoring them for about 3 hours now and they seem fine, but should I take them to get checked.
Add a comment to Walter White and Clark Griswold's experience
Was this experience helpful?
Shadow
Basset Hound
1 Year
1 found helpful
On December 12th we had a house fire. One of our dogs passed due to smoke inhalation. The other dog was hospitalized but did make it. He was closely monitored and on a range of antibiotics and steroids then he was discharged to his normal vets care. His normal vet shared that they do not know a whole lot about smoke inhalation in dogs though they have done a great job researching.

My question is...will he always have this hacking cough? He did get a cold once a few weeks ago and had to go back on antibiotics and steroids but normally he will start hacking periodically throughout the day/night but worse with excretion. Is there anything we can do to improve this cough?

He is a Basset Hound/Australian Shepherd mix.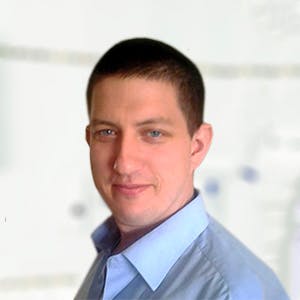 3320
Recommendations
It is possible that the cough may be a long term issue due to the irritation to the respiratory tract and all the toxic components of a house fire; we never quite know exactly what a dog has inhaled in these situations. The main problem is that the literature we have on smoke inhalation covers the emergency care but not the long term management or effects of smoke inhalation; also there are contradictory treatments in some literature which can make a decision difficult when cross referencing. Regards Dr Callum Turner DVM www.msdvetmanual.com/toxicology/smoke-inhalation/overview-of-smoke-inhalation www.petpoisonhelpline.com/poison/smoke-inhalation/
Add a comment to Shadow's experience
Was this experience helpful?
Xanadu
Dutch Shepherd
4 Years
0 found helpful
MY dryer melted and filled my house with smoke for about 2 hours last night. It was thick smoke but we let the dogs out right away. She's coughing a lot today and she seems to be coughing up nothing. My other 2 dogs seem fine. A little tired is all. What can I do to help her? The fireman said the house was safe and nothing burned, just the dryer and the things on top of the dryer melted.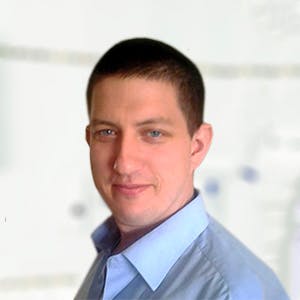 3320
Recommendations
Some dogs (like some people) are more sensitive to smoke than others, also the type of smoke and any airborne chemicals may also cause more severe symptoms. I would recommend that you visit your Veterinarian as Xanadu may require some medical management or may require some other therapy. Without examining him, I cannot say what he requires specifically. Regards Dr Callum Turner DVM www.petpoisonhelpline.com/poison/smoke-inhalation/ www.msdvetmanual.com/toxicology/smoke-inhalation/overview-of-smoke-inhalation
Add a comment to Xanadu's experience
Was this experience helpful?
Kuddles
Dalmatian
3 Years
0 found helpful
Has Symptoms
Having trouble breathing vomiting
My boyfriend is trying to fix wood stove we have but everyday someone has the door open or a leak she has thrown up once and now her breathing is like she's having a asthma attack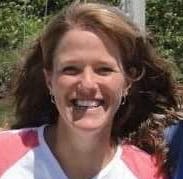 1611
Recommendations
Thank you for your email. If Kuddles is having problems breathing and vomtiing, she should see a veterinarian right away. WIthout examining her, I can't tell if she is okay or not, but a veterinarian will be able to examine her and determine why she is having those signs.
Add a comment to Kuddles's experience
Was this experience helpful?
Roderick
Golden Retreiver
3 Years
1 found helpful
We have a 3 year old golden retriever who was trapped in our burning house for about 15 whilst it was full of smoke. He came out looking absolutely fine and has been given anti inflammatory injection by survey, but has started to sneeze lot and seems lethargic and sad. Is this normal or should we be insisting on a follow up from the vet, he is full of beans when taken for a walk but goes downhill when satdoing nothing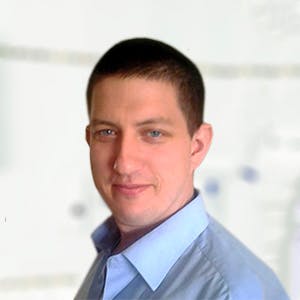 3320
Recommendations
Good to hear that Roderick made it out of your home, many pets (and unfortunately people) are not so lucky. The problem with house fires is the smoke, but more specifically the type of smoke; there are many different types of building materials and furniture materials which may have been manufactured decades ago before certain building codes and regulations were put in place. Some types of smoke or vapours from different materials may cause a variety of different symptoms; I would recommend you visit your Veterinarian for a general examination, x-ray and blood tests to be on the safe side. Regards Dr Callum Turner DVM
Add a comment to Roderick's experience
Was this experience helpful?
Toby
Walker coonhound
1 Year
-1 found helpful
My dog was in a house fire, and he is breathing heavily, and just standing around. Sometimes he looks okay but sometimes he looks super bad. We are giving him antibiotics and oxygen and water and stuff to stop the swelling but he is not eating. Do you have any suggestions about what to do? Or how bad you think his condition may be? Please help. Also, he is a pretty big dog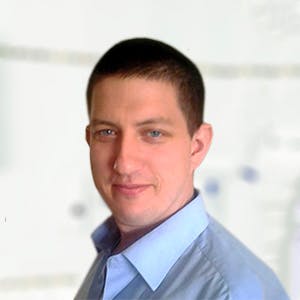 3320
Recommendations
Smoke inhalation in dogs is thankfully uncommon but is very severe when it does occur; the mainstay of treatment is supportive and symptomatic care which may include oxygen supplementation, hydroxocobalamin (in case cyanide compounds were inhaled), albuterol (for bronchodilation) along with other care as needed (fluids etc…). Recovery can be slow, but I am unable to give you any specifics as I haven't examined Toby and do not know how long he was exposed to the smoke for. Regards Dr Callum Turner DVM www.msdvetmanual.com/toxicology/smoke-inhalation/overview-of-smoke-inhalation
Add a comment to Toby's experience
Was this experience helpful?
Kloey
Yorkie poo
5yrs
0 found helpful
I have a Yorkie poo, small 7lbs, she's 6yrs old. This evening she has started coughing and gagging like she's trying to clear her throat. To my knowledge there isn't anything stuck in there. She's warm to the touch, not really lethargic more than usual because she sleeps most of the time, her gums are warm and dark pink almost red. We have a wood burning fireplace and I'm concerned if maybe she inhaled smoke or if it's something else. Activity doesn't make it worse that I've noticed, but it just started this evening so I've not got much observation to go on. She's not on heartworm medicine either and hasn't had anyour preventative medicine for it at all. Any ideas other than just to monitor her and see if it worsens? Thanks.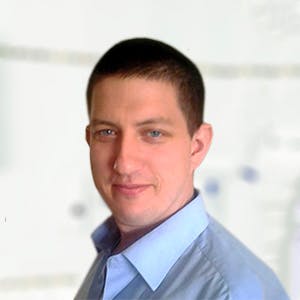 3320
Recommendations
Whilst the symptoms don't match carbon monoxide poisoning; I will mention that if you have a wood burning stove, ensure that it is serviced annually to ensure you aren't putting your life at risk, a small dog can be like a canary in a coal mine as they are more adversely affected by small amount of carbon monoxide than humans. Installation of carbon monoxide detectors can be life savers. Please read the Green Bay Press Gazette link below. Smoke, like anything from your wood burning stove shouldn't leak and should go up the flue. Other causes of coughing and gagging maybe due to infection, fluid on the lungs, chemical irritants (did you change cleaning products recently?) or tumours. Whether you choose to monitor or visit your Veterinarian, I still recommend having your wood burning stove serviced and having carbon monoxide detectors in your home for precaution. Regards Dr Callum Turner DVM
https://www.vetary.com/dog/condition/carbon-monoxide-poisoning
http://www.greenbaypressgazette.com/story/news/2016/11/30/carbon-monoxide-poisons-three/94655972/
Unfortunately me and my dog are stuck living in an rv with a smoker. Now I'm worried about my little chihuahua, he has started to get a cough. It sounds like he has mucus. How can I help him? I have two air purifiers, try keeping the window open, and keep him away from the smoke. We are trying to get our own place. Any ideas to help him would greatly help.
Add a comment to Kloey's experience
Was this experience helpful?